How To Get the Amex Centurion Card (Black Card) [September 2023]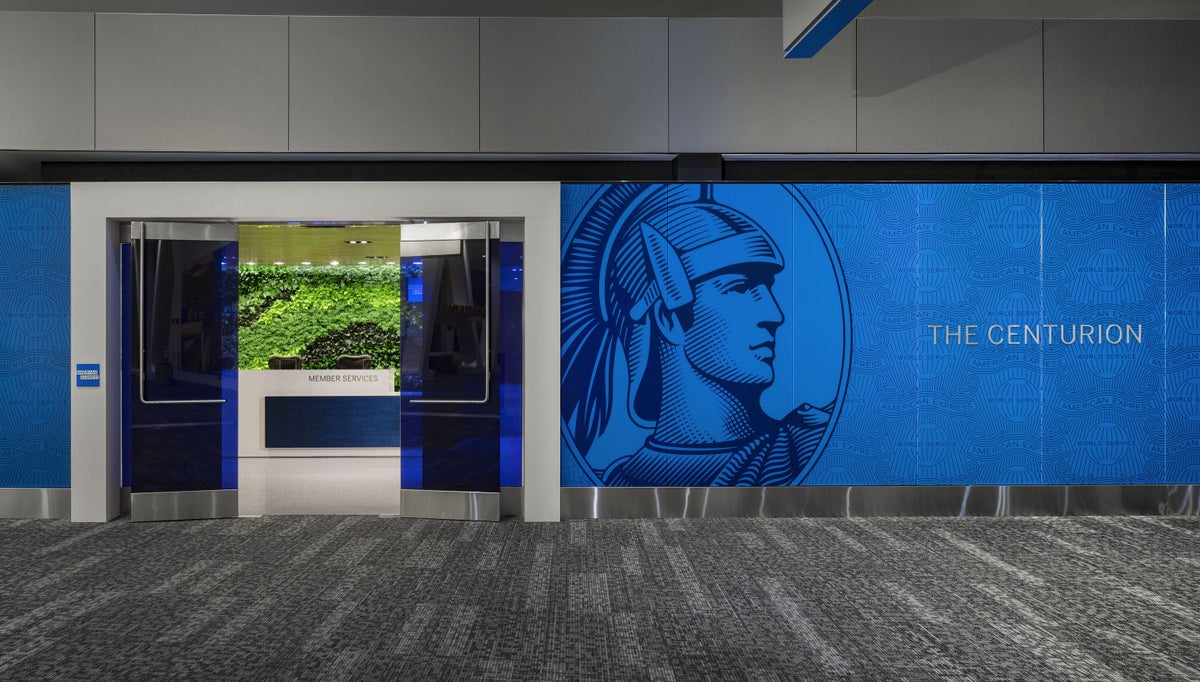 We may be compensated when you click on product links, such as credit cards, from one or more of our advertising partners. Terms apply to the offers below. See our Advertising Policy for more about our partners, how we make money, and our rating methodology. Opinions and recommendations are ours alone.
We've all heard of the ultra-exclusive "black card" before. Unless you've been living under a rock, you know that Amex's black card is reserved for the ultra-wealthy and big-spending hotshots.
Officially known as the Centurion® Card from American Express, it's used often by big-name celebrities and business owners.
You've probably also heard that this card is ridiculously expensive to have — but if you just so happen to be a massive spender and crave exclusivity and customer service that stops at almost nothing, then it might work for you.
But even if you were insistent on getting the Centurion card, how do you even get it? It turns out that if you meet a few requirements (albeit hugely ambitious requirements), you can actually put your name in the hat to get invited to the Centurion card club.
In this guide, we'll show you just how you can do that. Before that, though let's talk about the ins and outs of this magnificently expensive card.
Benefits of the Centurion Card
Centurion Concierge
One of the most famous benefits that the Centurion card offers is the Centurion concierge, which is essentially a personal concierge you can leverage for numerous tasks.
With the Centurion concierge, you'll have a dedicated point of contact assigned to you that is available 24/7, and the tasks that your concierge can assist with aren't limited to travel-related queries. From impossible dinner reservations and help to find sold-out Christmas gifts to emergency travel plans and front-row seats at the hottest live events, your Centurion concierge is available to help with your requests.
Bottom Line: Essentially, the biggest value that Centurion card members consistently attest to is access to a personal Centurion concierge that will help plan and arrange for virtually any travel and lifestyle request you might have. These concierges will help save time and optimize your experiences. 
Airline Elite Status
When you hold the Centurion card, one of the biggest benefits you will enjoy is complimentary Delta SkyMiles Platinum Medallion status, which alone is worth around $3,000 per year!
With Platinum status, you will get unlimited complimentary upgrades, a series of waived fees (including baggage charges and same-day fees), the higher-earning categories when booking paid flights, and access to Choice Benefits (including regional upgrades, extra SkyMiles, and more).
Hot Tip: For the vast majority of us, it actually makes better sense to go for The Platinum Card® from American Express, which provides many of the same benefits at a much lower cost. Check to see if you're eligible for a huge welcome bonus of up to 150,000 points with the Amex Platinum!
Hotel Elite Status
One of the most impressive benefits of the Centurion card is the list of hotel chains that you get complimentary elite status with:
Additionally, there are a couple of extra elite benefit programs that you have access to:
Centurion Hotel Program
Amex Fine Hotels & Resorts
Eligible Properties
Aman, Belmond, Mandarin Oriental, Oetker Collection, Peninsula Hotels, Rosewood, St. Regis, and Waldorf Astoria
1,000+ hotels and resorts worldwide
Room Upgrade
At the time of booking, when available
Upon check-in, when available
Breakfast Benefit
Daily breakfast for 2 people
Late Checkout
Guaranteed 4 p.m. late checkout
Early Check-In
Noon, when available
In-Room Wi-Fi (at Most Properties)
Complimentary
Property Amenity
A minimum of $100 in value
Additional Property Amenity
$100 or $200 in food and beverage or spa credit (paid stays of 2 nights or more only)
Car Rental Benefits
The very first car rental benefit we'll talk about is access to primary car rental insurance if your car is lost or stolen when you decline the collision damage waiver.
You'll also get 24/7 premium roadside assistance with up to 4 complimentary services per year.
One other (very) handy benefit you get is access to the Centurion Auto Program, which most people know as offering deals and discounts when buying premium cars, as well as preferred pricing luxury rentals, and driving experiences like on-track events and off-road excursions.
And lastly, with this card, you'll get Hertz Gold Plus Rewards President's Circle and Avis President's Club elite status.
Hertz Gold Plus Rewards President's Circle affords you the following special benefits:
Up to 20% off standard cars
A guaranteed 1-car class upgrade, up to a maximum of a full-size car
A free 4-hour grace period when you return the vehicle before an extra day is charged
No fees on one-way domestic rentals within the country
Guaranteed car availability, as well as free child seats and ski racks (subject to availability)
On the other hand, Avis President's Club is an invitation-only elite status that gets you the following benefits:
Guaranteed single upgrade for 3-day rentals between Thursday 12 p.m. to Monday 12 p.m. for a mid-sized car
Double upgrade on weekends, subject to availability (excluding vans, luxury and prestige cars, as well as select series and rentals over 14 days)
Free additional driver
Highest priority on the waitlist
Guaranteed car availability for rentals booked at least 48 hours in advance (car groups A to E only)
Cruise Credits
Another handy benefit of the Centurion card is the if you book your cruises via Amex Travel and have a booking of 5 nights or more, you will receive $100 to $500 in credits per stateroom, as well as 1 extra Membership Rewards point per $1 spent on these bookings.
Here are the eligible cruise partners:
Ama Waterways
Azamara
Cunard Line
Oceania
Regent
Seabourn
Silversea
Uniworld
Windstar
Travel and Lifestyle Perks
The Centurion card is known for its benefits. And although the benefits above are fantastic, we aren't finished yet! Here are some of the other terrific perks you will enjoy, noting that some of these benefits require enrollment:
This isn't a full list by any means — but you get the point. There are a lot of perks that come with this card.
Bonus Categories
The Centurion card comes with relatively lackluster bonus categories — people who hold this card aren't exactly looking to optimize for rewards. Since the benefits are the main driver, the Centurion card follows this earning structure:
Earn 1x Amex Membership Rewards points per $1 spent
Earn an extra 0.5x Amex Membership Rewards points per $1 spent on purchases of more than $5,000 (up to 1 million extra points per year)
Hot Tip: Learn about the best ways to earn and redeem Membership Rewards points for maximum value in our helpful guides!
Initiation and Annual Fees
Currently, there are 3 types of fees associated with the Centurion card. And as you can imagine, they are hefty:
An initiation fee of $10,000
An annual fee of $5,000 for the primary cardholder
An annual fee of $5,000 for each additional cardholder (maximum of 2 additional cardholders)
Is the Centurion Card Worth It?
So after all is said and done, the big question is: Is the Centurion card worth it?
For the vast majority of us, the answer is no. Most of the allure of this card comes from the "wow" factor of holding this status symbol.
But unless you're going to be frequently using your concierge or intend on using lavish memberships like at PS LAX and Equinox, you're probably better off just sticking to a card that gets you 80% of the way there, such as The Platinum Card® from American Express or the Amex Business Platinum card.
Hot Tip: See our detailed comparison of the Amex Platinum card vs. Centurion card to see which travel rewards card you should be considering.
How To Get the Centurion Card
Although there isn't a published, sure-fire way to get invited to the Centurion card club, there are certain "soft" requirements you can meet to maximize your chances of getting approved. Here are the basic tips you can follow:
Be an Existing Amex Cardholder in Good Standing
One of the most intuitive requirements to get the Centurion card is to be an existing Amex cardholder in good standing. What does this mean?
Well, if you've been blacklisted by Amex due to delinquencies and bankruptcies, you should probably kiss your Centurion card dreams goodbye.
In general, the absolute minimum history you must have with Amex is 1 year, so even if you're a big spender on Chase or Capital One credit cards, you'll need to "get your foot in the door" with a card like Amex Platinum card or Amex Business Platinum card.
Make at Least $250,000 in Purchases on Your Amex Cards
Although Amex doesn't publish a spending threshold to get invited, a solid rule of thumb is that you need to make at least $250,000 in annual purchases across all of your Amex cards.
So for example, if you spend $150,000 on your Amex Platinum card and $200,000 on your American Express® Gold Card per year, your aggregate spending across these 2 cards would be around $350,000.
Practically speaking, spending $250,000 per year doesn't guarantee admission — in fact, the range is rumored to be $250,000 to $500,000 in annual purchases. And the spending requirements will also vary depending on the card product you're looking for.
For example, the Centurion card is rumored to require around $250,000 to $350,000 in annual spending, while similar ultra-premium cards are said to require around $400,000 to $500,000 in annual spending.
Request an Invite
Even if you meet the spending and relationship requirement, you may not get proactively invited to the exclusive Centurion card club.
Luckily, you can now request an invite! Follow these steps to request an invite:
Visit the Centurion card portal
At the bottom of the form, click the button that says Interested in Centurion® Membership? Click Here
You'll be redirected to a short form; enter your name, Amex card number, and the accompanying 4-digit security code on that Amex card
Click Submit
Hope for the best!
Final Thoughts
In this guide, we outlined all of the perks and benefits associated with the Centurion card. We also walked through the fees associated with this card, as well as how you can position yourself to get invited to this card.
If you want an ultra-premium card that confers some of the world's best travel and lifestyle benefits at all costs, the Centurion card could be a good fit for you.
For most of us, though, the Amex Platinum card actually makes a lot more sense, because you can get most of the same perks for a lower price. Even though the card's fees are hefty, there are tons of benefits and perks that you can take advantage of to make it a lifelong keeper!
---

The information regarding the Corporate Centurion® Card from American Express was independently collected by Upgraded Points and not provided nor reviewed by the issuer.
The information regarding the Centurion® Card from American Express was independently collected by Upgraded Points and was not provided nor reviewed by the issuer.