Lufthansa Introduces Buy-on-Board Menu on Long-haul Flights
Lufthansa has unveiled a new selection of snacks that will be available for purchase in addition to its regular economy and premium economy meal services.
This is great news for those who get hungry between meal services on flights.
In a press release, the airline states that the move is "responding to the different needs of guests when it comes to choosing food and beverages on board. Especially between meals, guests' wishes are very individual — Lufthansa is meeting this demand now with a wider selection."
As of December 1, 2021, passengers will be able to enjoy the new menu on a selection of long-haul flights.
Let's review what we know.
Onboard Delights: Snacks and Spirits for a Fee
The new Onboard Delights menu is based on the recently introduced buy-on-board short-haul offering that debuted in May 2021 and has, according to the Lufthansa, been a success with passengers so far.
You'll find a variety of sweet and savory snacks, as well as soft drinks and alcoholic beverage options on the menu.
Choose from a range of snacks, from traditional German Dallmayr Baumkuchen-Ring (a chocolate cake) to cheesy nachos and drinks, including Baileys over ice and Laurent-Perrier La Cuvée Champagne.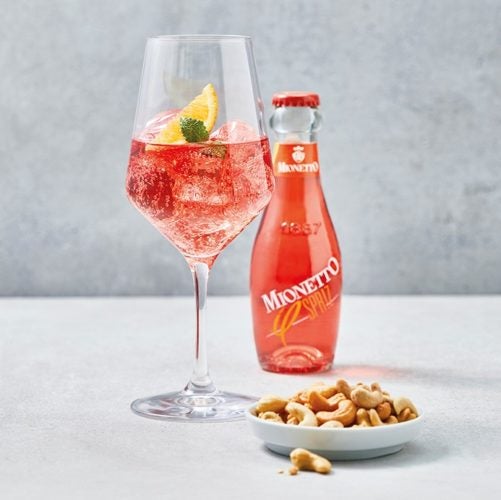 When the new Winter 2021/Spring 2022 menu first rolls out, it will be available on 37 of the German flag carrier's international routes. This includes routes to Asia, North and South America, and South Africa.
The exact routes aren't specified, so it's not guaranteed that the new menu will be available to purchase on Lufthansa flights to and from all of its 17 U.S. destinations.
As of spring 2022, passengers on all intercontinental flights will be able to experience the new menu.
Fear not, charging for snacks and spirits does not mean Lufthansa will be stopping its regular onboard food and drink service. However, the new menu does mean that requesting a top-up for your gin and tonic between meals will now come at a cost.
Final Thoughts
Lufthansa is giving its economy and premium economy passengers more food and drink options when flying long-haul.
While the new menu will certainly fill the void of mid-flight hunger pangs, some may not appreciate having to pay for extra inflight drinks between meal services.
Guten Appetit!