The Blue Business® Plus Credit Card from American Express – Review
"More Membership Rewards for Your Business!"
Earn Membership Rewards for your business spending the easy way: get 2x points for the first $50,000 in purchases per year, and 1 point per dollar thereafter.
One responsibility a small business owner always takes seriously is paying the bills.
With The Blue Business Plus, you can stay on top of your monthly expenses while earning Membership Reward points good toward flights, hotels, and hundreds of other redemptions.
Plus, you always have the option of paying your credit card bill over time (with interest) instead of all at once.
Card Snapshot
Welcome Bonus & Info

(Partner Content)

Earn up to $300 back to boost your business. You can earn up to $100 in the form of statement credits at each of the following merchants: Dell Technologies, DocuSign or FedEx after you make an eligible purchase on your new Card within the first 3 months of Card Membership.
Earn 2X Membership Rewards® points on everyday business purchases such as office supplies or client dinners. 2X applies to the first $50,000 in purchases per year, 1 point per dollar thereafter.
Enjoy the flexibility to put more purchases on the Card and earn rewards when you buy above your credit limit*.
You've got the power to use your Card beyond its credit limit* with Expanded Buying Power.
More buying power for your business means more opportunities to earn points. That's everyday business with the Blue Business Plus Card.
*The amount you can spend above your credit limit is not unlimited. It adjusts with your use of the Card, your payment history, credit record, financial resources known to us, and other factors.
0.0% intro APR on purchases for 12 months from the date of account opening, then a variable rate, 13.24% - 19.24%, based on your creditworthiness and other factors at account opening.
No Annual Fee
Terms Apply

Card Categories:

Rewards Center

Customer Service Number

1-800-528-4800

Login Link

Related Articles

Card Focus:

All Purchases
Travel (General)

Typical Users

Business Owners, Food Lovers, The Average Spender
The Ideal Cardholder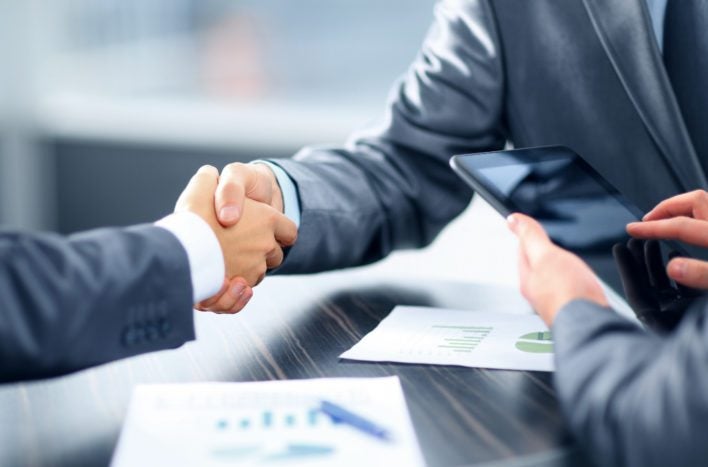 Welcome Bonus and Earning Categories
The card comes with a long list of opportunities to rack up the Membership Rewards points! See the card summary table above for any current welcome bonus offers.
Also, you now earn 2X points on everyday business purchases such as office supplies or client dinners. The 2X applies to the first $50,000 in purchases per year, 1 point per dollar thereafter.
You will also always earn 2x points for purchases you make directly through the American Express Travel site and American Express partners even after the $50,000 limit is reached.
All this with no annual fee!
Bottom Line:  For no annual fee, you will earn 2x points on all purchases for the first $50,000 per year when you use The Blue Business Plus.
Card Benefits for Small Businesses
American Express cards like The Blue Business Plus offer a suite of tools designed to make life easier for small business owners, starting with online statements.
Get free employee cards (up to 99 of them!) and stay on top of charges by signing up for text and email account alerts. Use Account Manager to set credit line limits and review statements for your employee cards.
Other tools include Receipt Match, which helps you add receipts to transactions simply by taking a picture. Your year-end summary can help review your spending for the year too.
Plus, get 2 additional points per $1 on spending with select partners such as HP.com, Hertz, and FedEx. If the points don't interest you, you can choose an automatic 5% discount instead!
Bottom Line:  Small Business owners will benefit from free employee cards and other business tools when they use The Blue Business Plus, and also earn 2x bonus points with partners!
Other American Express Perks
American Express credit cards are very popular due to the insurances and shoppers' protections that are included with membership.
For example, if you spend a lot of time on the road, insurances such as car rental coverage can be a real lifesaver. If you fly often, travel accident insurance and baggage insurance can be just as valuable.
Finally, you can count on purchase protection to cover items bought with the card if they are damaged or stolen.
And add up to 1 year to your manufacturer's original warranty with the extended warranty program.
Bottom Line:  Plenty of insurance benefits are available when you own The Blue Business Plus.
Drawbacks of The Blue Business Plus
If you don't want to pay a foreign transaction fee, you may be better off with The Business Platinum® Card from American Express.
Another caveat? Your points are good for Membership Rewards only. If you would rather earn cash-back to reinvest in your business, you might prefer the American Express® Blue Business Cash.
Bottom Line: The Blue Business Plus does not *typically* come with the ability to utilize your points with transfer partners; you will need another Amex card to be able to transfer your points.
Comparison to Other American Express Business Cards
The American Express® Business Gold Card has more earning power than The Blue Business Plus, but it comes with a higher annual fee
It earns 4x points on 2 select categories where you spend the most each month, up to the first $150,000 in combined spend. After that, you earn 1x.
If you use The Business Gold Rewards Card from American Express, you must pay your balance in full each month.
Another option is the Business Green Rewards Card from American Express. It is much less powerful than The Business Gold Rewards Card from American Express, but it also has a lower annual fee.
Basically, The Business Green Rewards Card from American Express earns 1 point for purchases except when booking travel through the American Express Travel website (which earns 2x the points).
Payment is also due in full each month.
Bottom Line: You may find more benefit with one of the other business credit cards from American Express if the Blue Business Plus does not have the benefits you desire.
Final Thoughts on the Card
If you want a card for your business that has the potential to earn lots of extra Membership Rewards points without a premium annual fee, the Blue Business Plus may be your best shot.
When you have a complimentary card, remember these points are able to be used with travel partners!
Great Card If
You will put all (or most) of your business spending on the card
You prefer not to pay an annual fee
You want the flexibility to make payments over time (with interest)
Don't Get If
You don't have an Amex card that participates in the Membership Rewards transfer program (allowing you to pool points for travel benefits)
You and your employees travel internationally on a frequent basis
Card Fees
Annual Fee

Foreign Transaction Fees

2.7% of each transaction after conversion to U.S. dollars

Interest Rates

0.0% intro APR on purchases for 12 months from the date of account opening
Ongoing APR: 13.24% - 19.24% Variable

Late fees

29.24% Variable
Fee: Up to $39

Cash Advance APR

Additional Info
U.P. Pro Tips
Whether dining with clients or eating meals with your employees, using the Blue Business Plus is a terrific way to add reward points to your Membership Rewards balance!
You'll want to use the card for as many expenses as possible anyway to take advantage of the 2x points on all purchases up to $50,000.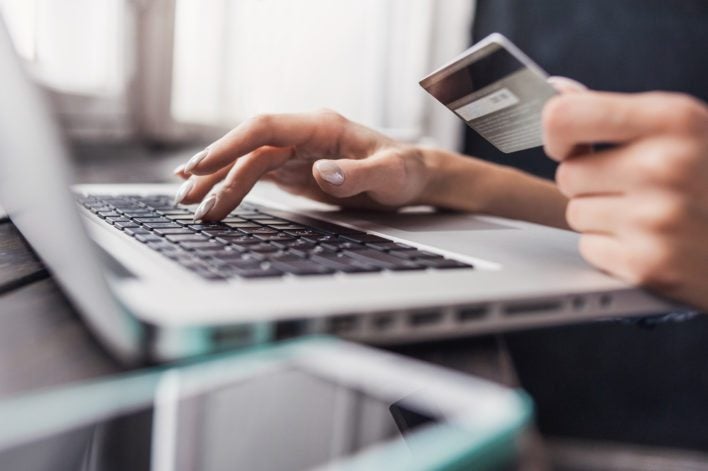 Best Way to Maximize Points
The Blue Business Plus provides plenty of opportunities to accrue points. Here are some tips to ensure you earn all the Amex points available.
Tip #1: Make sure you earn any welcome bonus (when available) Membership Rewards points. You can't get simpler than that!
Tip #2: Use the new 2x points on the first $50,000 for all purchases! Anything you need to buy will earn 2x Membership Rewards points.
Tip #3: Get cards for your employees; they're free and there's no annual fee associated with them. You'll get the Membership Rewards points for their spending at no additional cost.
Tip #4: Use the OPEN Savings benefit that comes with business card. Select 5% savings or 2x points when you make a purchase from any OPEN Savings partner.
Tip #5: Book all travel through the American Express Travel site. You'll earn 2 points per $1 instead of 1.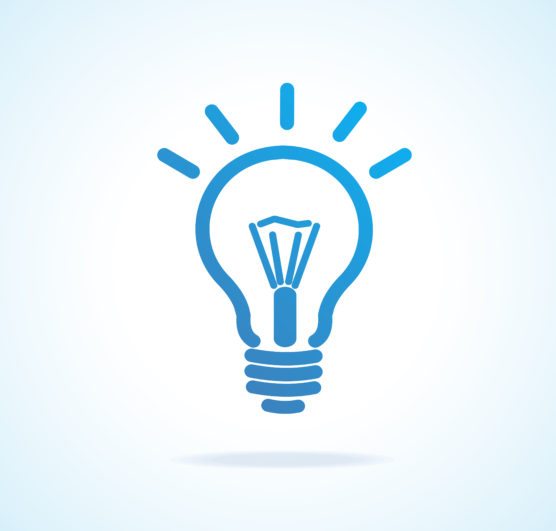 Best Way to Redeem Points
Because the Blue Business Plus is part of the Membership Rewards program, you have several redemption options.
Let's look at some of the Membership Rewards redemption options from lowest to highest per-point value.
Lower Value Options
Option #1: Gift cards and tickets ($0.005-$0.01/point)
Choose from the following gift card categories: Dining, Entertainment, Retail, Air & Lodging, Car & Rail, Experience, and Theme Park. You can also purchase American Express gift cards in different denominations.
The point value here depends on the merchant and gift card amount. For example, purchase a $10 Bath & Body Works gift card for 1,000 points (a value of $0.01 per point).
Here's another example:
A child's ticket to Legoland California requires 8,900 points. Since a child's ticket costs about $84 at the Legoland website, the value is $.009 per point, which is not so great.
Ticket purchases from Ticketmaster, Telecharge.com, and AXS are valued at $0.005 per point.
Option 2: Shop through Amex ($0.005/point)
Make purchases with your Membership Rewards points when you shop through the American Express shopping mall. You also have the option of mixing points and cash to pay for a purchase.
Option 3: Points for statement credit ($0.006/point)
While you have the option to apply points as statement credit, the value is low at $0.006 per point. If your preference is statement credit, you can get better value from a cash-back credit card.
Option 4: Shop Amazon.com and BestBuy.com ($0.007/point)
Pay for your Amazon.com and BestBuy.com purchases directly with your Membership points. Click on "More Ways to Use Points" at the top of the page when logged into the portal.
Option 5: Hotel stays booked through the portal ($0.007/point)
Book a hotel room through the Membership Rewards portal and pay with your points. The value of $0.007 per point only pertains to travel rewards other than flights.
Higher Value Options
Option 1: Select gift cards ($0.01/point)
While gift cards vary in point value, certain gift cards are worth up to $0.01 per point, such as the Bath & Body Works gift card mentioned above.
Option 2: Donate points ($0.01/point)
Donate to one of the many charities in the Membership Rewards program and your first 500,000 points will be valued at $0.01/point. The minimum amount you can donate is 1,000 points.
Option 3: Flights booked through Amex Travel Rewards ($0.01/point)
Unlike hotel rewards, flights booked through American Express Travel Rewards have a value of $0.01 per point. However, be prepared to pay a service fee unless you have The Platinum Card® from American Express (which waives fees automatically).
Option 4: Transfer to loyalty partners ($0.01-$0.02/point)
Transfer points to more than 20 airline and hotel partners (plus access all 3 major alliances: Oneworld, SkyTeam, and Star). This is typically the redemption with the highest value because you can multiply value with the loyalty programs.
Again, the Blue Business Plus does not participate in this program. But if you have an American Express card that does (the majority do), you can pool the points together and make a transfer.
For instance, you could easily add another no annual fee card like The Amex EveryDay® Credit Card from American Express to your portfolio.
Note: you will be charged a fee of $0.0006 per point transferred up to a maximum of $99.
American Express Membership Rewards airline and hotel partners:
Airline partners: Club Premier Aero Mexico, MilleMiglia Club Alitalia, British Airways Executive Club, Asia Miles, Virgin Atlantic Flying Club, All Nippon Airways (ANA), Air France/KLM Flying Blue, Air Canada Aeroplan, Hawaiian Airlines, Emirates Skywards, Iberia Plus, KrisFlyer, Delta SkyMiles, JetBlue TrueBlue, Etihad Guest
Hotel partners: Choice Privileges, Hilton Honors, and Marriott Bonvoy
The Gritty Details: Everything Else You Need to Know
No matter which credit card you use, it's always important to read the terms and conditions.
You can't earn points for cash advances, balance transfers, or transactions related to gambling like lottery tickets and other types of betting.
Other Unique Features of This Card
As mentioned earlier, the Blue Business Plus comes with a number of perks and insurances.
Travel accident insurance – Up to $100,000 in accidental death and dismemberment coverage while traveling on a common carrier.
Car rental loss and damage insurance – Reserve and pay for a rental car with the card and decline the collision damage waiver to get covered if the vehicle is stolen or damaged.
Baggage insurance plan – Whether traveling by plane, train, ship, or bus, get covered for eligible lost, stolen, or damaged baggage.
Global Assist Hotline – Get access to emergency services (medical, financial, legal) 24/7 when you're more than 100 miles from home.
Additional benefits with the card target small business owners.
Receipt Match – Add receipts, notes, and tags to purchase transactions from your desktop or mobile device.
Account alerts – Set up account alerts to notify you when your bill is due and to keep track of employee spending.
Dispute resolution – Don't worry about fraudulent transactions or incorrect charges when you use the card. American Express pledges to work with you to solve the problem right away.
Online statements – Keep track of your account online from anywhere. Find transactions, prepare reports or invoices, and set up a budget.
Mobile and tablet apps – Access your account on the go via your mobile phone and tablet.
---
For rate and fees of the Blue Business Plus, click here.
Photo Credits/Credit/Copyright Attribution:
Woman Presenting in Business Meeting: ASDF MEDIA/Shutterstock
Person Shopping Online: Kite_rin/Shutterstock
Lightbulb: M.Stasy/Shutterstock
Stacking Quarters: Singkham/Shutterstock
Frequently asked questions