7 Valuable Benefits of The Amex Blue Business Plus Card
One of our favorite business credit cards is The Blue Business® Plus Credit Card from American Express. This card comes with tons of ways to earn points and adds extra protection to your purchases with all the great insurance bene fits provided by American Express. All the ways you can earn Membership Rewards points and utilize the benefits make this card an easy choice for any business.
Benefits You Need to Know
Earning lots of points in a flexible rewards program is the hallmark of a great rewards card. The Blue Business Plus Card is also a cross between a credit card and a charge card that provides some interesting benefits.
Here's a quick snapshot of the card before we dig into the benefits:
Credit Card
Benefits & Info
The Blue Business® Plus Credit Card from American Express


Apply Now

(at Amex's secure site)

Earn 2X points on the first $50,000 spent annually on everyday business purchases such as office supplies or client dinners. Earn 1x thereafter.
0.0% intro APR on purchases for 12 months, then a variable rate, 13.24% - 19.24%.
Good to Excellent Credit Recommended (670-840)
Annual Fee: $0
Terms Apply. For rates and fees of the Blue Business Plus card, click here.


Must Reads: For more info on the Amex Blue Business Plus, see our guide on its benefits and our full review. This is one of several Amex business credit cards.
1. Bonus Points
The Blue Business Plus Card earns 2X points per dollar on the first $50,000 spent each calendar year. After that, then 1x. This is an easy way to earn tons of points without worrying about spending in certain bonus categories.
You will continue to earn 2X points on eligible travel-related purchases made using your card on the American Express travel portal (including airfare and prepaid hotels), with no limit on the number of bonus points you can earn.
Hot Tip:  The 2X points per dollar bonus also helps land this card on our list of best business cards for advertising purchases and best business cards for office supply purchases.
2. Membership Rewards Program
The Membership Rewards program is one of the best transferable points programs on the market, but lots of points-earning cards offered by American Express have a large annual fee (or cannot take advantage of the full range of benefits of the program).
The great news is that the Blue Business Plus Card earns Membership Rewards and allows you to transfer them to airline partners. This is a particularly nice perk!
The Membership Rewards program partners with 20 airline and hotel loyalty programs. Transfers can be completed easily online, and many of them process almost instantly.
There are other ways to use your points too: directly through the American Express travel portal. This gives you more options outside of their airline partners, but may not be the best value for your points. You will only receive a value of 1 cent per point when redeeming for travel booked this way.
Not looking for travel rewards? Another option would be to redeem your points directly for purchases or gift cards with your favorite merchants through the Membership Rewards site. This also provides a value of 1 cent per point, but again it's important to remember what Membership Rewards points are worth. Rarely is this a good idea!
3. Expanded Buying Power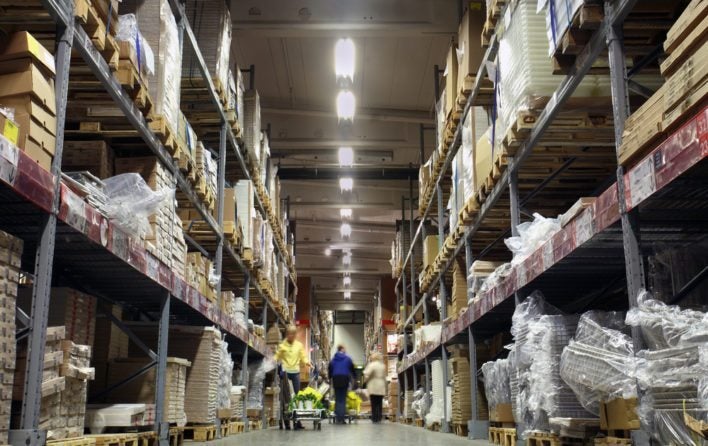 The Blue Business Plus Card is one of the most flexible business cards offered by Amex. As previously mentioned, this card offers the option to pay over time like other Amex credit cards.
However, this card also allows you to exceed your existing credit limit to make bigger purchases for your business when needed. This means your card can function as a charge card.
This expanded buying power offers greater flexibility, but is not unlimited and may be qualified by a number of factors determined by American Express.
You should always pay your credit card by the due date so you don't get hit with interest, but if you do spend over the credit limit, make sure pay that portion by the due date. Like a regular charge card, this portion does not allow you to pay over time.
Purchase Protections and Travel Insurance

American Express cards are great for adding extra insurance to your business purchases and travel arrangements made using your card. The Blue Business Plus Card covers the following:

4. Extended Warranty

This is a great benefit that adds additional warranty protection for your business purchases that have a warranty of 5 years or less from the manufacturer.
Once the manufacturer's warranty expires, your Blue Business Plus adds up to an additional year of warranty coverage for purchases (up to $10,000 per item with a $50,000 maximum per year).
This is a great way to protect all of your valuable business purchases, especially with the high coverage limit.

5. Purchase Protection

Just in case, your card protects eligible business purchases from theft and accidental damage for 90 days from your original purchase date.
This covers up to $1,000 per incident and up to $50,000 per calendar year, making it the perfect coverage for new phones and other high-value items that are most prone to these types of accidents by you or your employees.
6. Car Rental Loss and Damage Insurance

Make sure when you or your employees are traveling on the road that they are covered! This card covers eligible car rentals that are paid entirely with your Blue Business Plus after you decline the collision damage waiver coverage from the car rental company.
This covers your eligible car rentals from theft and damage for up to $50,000 and doesn't increase the cost of your car rental.
However, unlike the Chase Sapphire Preferred® Card that provides primary rental insurance, this card only provides secondary coverage (it kicks in after your own insurance).
7. Baggage Insurance Plan
When traveling on business, you and additional cardholders will be covered if your checked or carry-on baggage is lost during travel booked using your card. This coverage will also extend to spouses, domestic partners, and dependents on the same reservation.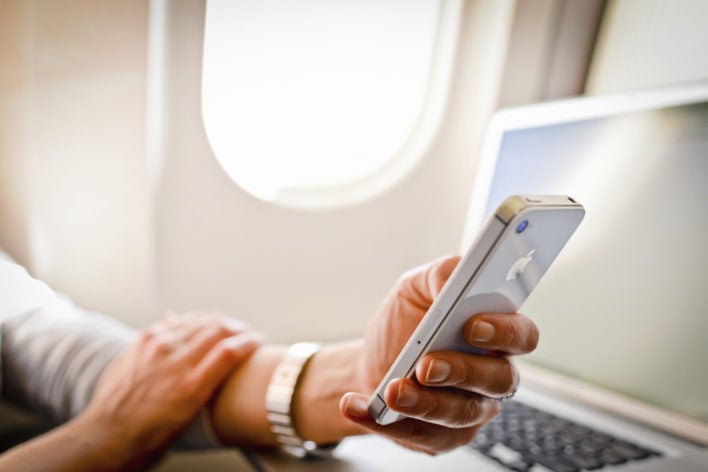 This travel insurance will cover up to $500 for the replacement cost of items lost in checked baggage and up to $1,250 for the replacement cost of items lost in carry-on baggage.
Be aware that there is a limit of $250 for coverage of high-value items, which would include computers and other expensive business electronics.
Final Thoughts
The Blue Business Plus Card is definitely one of the better business cards available on the market, and it's the perfect card for non-bonus spending since it earns 2X points per dollar on all purchases!
Overall, this is a great card to help you earn tons of points that can be redeemed for amazing travel. Additionally, it's an easy one to keep for the long term. Especially for a card that's not targeted at those who want premium-level benefits, it really packs quite a punch!