Complete List of 93 Comenity Bank Store Credit Cards in 2021 [Includes Easy Approval Cards]
Comenity Bank is a major credit card company that has 93 credit programs for many top U.S. retail stores, focusing heavily on store-branded credit cards.
While Comenity Bank isn't a household name like some other credit card companies, they have more than 50 million cardholders.
Cards issued by Comenity Bank are generally easy to get approved for even if your credit score is lower than average. Easy approval can be attractive if you're working on building or repairing your credit.
You can obtain some Comenity Bank cards without a hard pull on your credit report, which significantly increases your chances of approval. Known as the shopping cart trick, a credit card offer from Comenity Bank may pop up with an incentive to apply as you're online shopping with a retailer partnered with the bank.
The trick to getting the offer is to not opt out of promotional credit card offers and ensure that your pop-up blocker is turned off. If the offer requires you to input your full Social Security number, it will likely result in a hard pull on your credit report. If it asks for just the last 4 digits, it is less likely to result in a hard pull.
Comenity Bank offers lots of different credit cards, mostly stored-branded cards, that may offer easy approvals without a hard pull on your credit report using the shopping cart trick.
While Comenity Bank's cards don't typically offer large sign-up bonuses, they tailor their rewards programs and bonuses specifically for the customers of their retail partners. If they issue a card for a store you shop at frequently, their credit card rewards program is worth the look.
Note: Many of these cards charge extremely high interest rates. If 0% Intro APR cards for up to 15 months are of interest to you, we've compiled a list of cards which are generally more rewarding than the store credit cards listed below. There are also options for fast approvals that also have superior rewards, if time is a factor.
Comenity Bank's Credit Cards
Most credit cards offered by Comenity Bank are designed for frequent shoppers at targeted stores. Most of these cards are tied to store-specific rewards programs but provide extra benefits for using the card and rewards program perks for regular shoppers.
Comenity Bank store credit cards
Comenity Bank Medical Credit Cards
Comenity Bank Education Credit Cards
Comenity Bank Hotel Credit Cards
Comenity Bank Auto Credit Cards
Comenity Bank Miscellaneous Credit Cards
Best Comenity Bank Credit Cards
Comenity offers so many different credit cards, but we've narrowed it down to the top 2 cards that offer the best rewards for travelers and everyday spenders.
BJs is a wholesale membership store that sells just about everything, including gas. Using the BJs credit card, you earn 5% back on most in-store and online purchases at BJs.com, and you don't need a membership for online orders.
The 5% back is tied to My BJ's Perks program and dispersed in $20 increments. You must use rewards at BJ's within 6 months of being issued.
You'll save 10 cents per gallon when using the card for BJ's gas, and 2% back at non-BJ's gas locations. Another bonus for use outside of BJ's is the 2% back on all dining purchases and 1% back on all other purchases.
Hot Tip: This card offers great earning rates, especially if you shop and get gas at BJ's, It also provides some nice offers for purchases outside of the store. These rewards are still tied to the My BJ's Perks program, so make sure you're able to use them at the store before they expire.
The Orbitz Rewards Visa Card is a good choice for a travel-earning credit card. This card is linked with Orbitz Rewards Orbucks, which you can redeem for $1 per Orbuck for hotel bookings on Orbitz.
This card earns a bonus 5% on all Orbitz bookings, which can earn up to 10% back in rewards. All Orbitz Rewards members earn 1% for flights booked on Orbitz, but using this card adds an extra 5% to earn 6% back on airfare booked on Orbitz.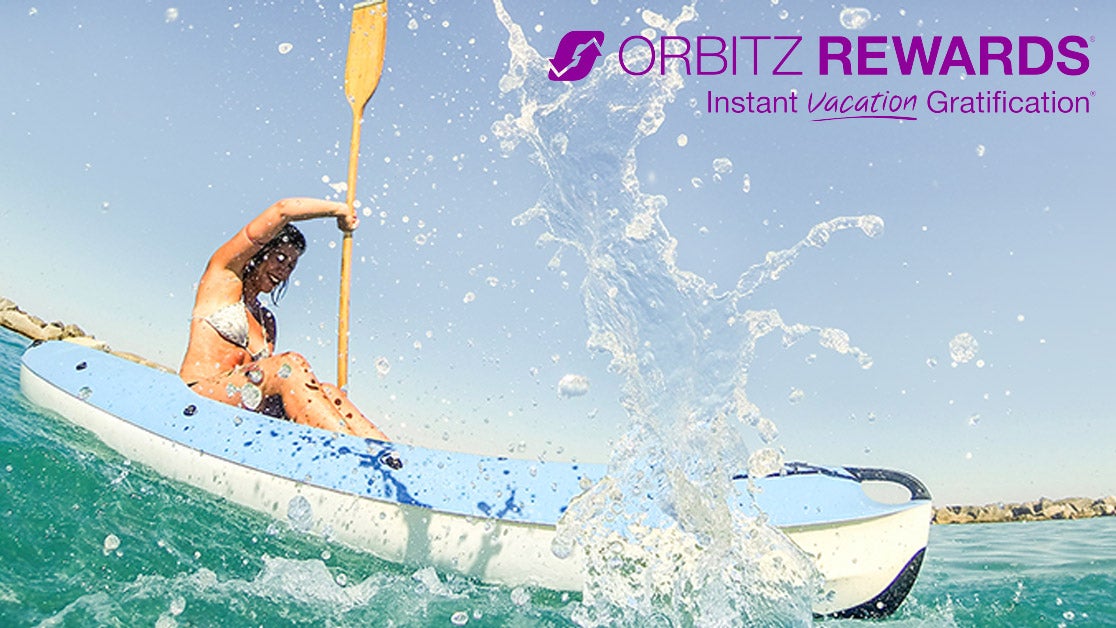 Hotels have the highest earning rates, raking in 10% in Orbucks when you use the card to book hotels on the Orbitz mobile app and 8% when booking on a desktop. These earning rates make the Orbitz Rewards Visa Card great to use for hotels where you can't earn hotel branded points.
If you can't live without hotel loyalty status, this card gives you instant Orbitz Gold status. This status offers free Wi-Fi, breakfast, and waived resort fees at select VIP Hotels.
Orbitz automatically enrolls cardholders in their dining rewards program, which gives 7% back on select restaurants, bars, and nightclubs.
This card earns 2% back in Orbucks on all other purchases and offers a $100 statement credit when you spend $1,500 in the first 90 days of account opening.
Bottom Line: The earnings potential with no annual fee makes the Orbitz Rewards Visa Card a great choice for travelers who aren't loyal to hotel brands.
Comenity Bank's Most Popular Credit Cards
Now that we've highlighted the top 3 credit cards from Comenity Bank, let's take a look at some of the other popular cards they offer to see if your favorite store made the list.
Ann Taylor is a women's retail store under the Ann Inc. umbrella of stores, which includes LOFT, Ann Taylor Factory Store, LOFT Outlet, and Lou & Grey.
The Ann Taylor Mastercard earns 5 rewards points per dollar spent with Ann Inc. stores. For every 2,000 rewards points or $400 spent online or in-store, you'll get rewarded with a $20 rewards card (5% back).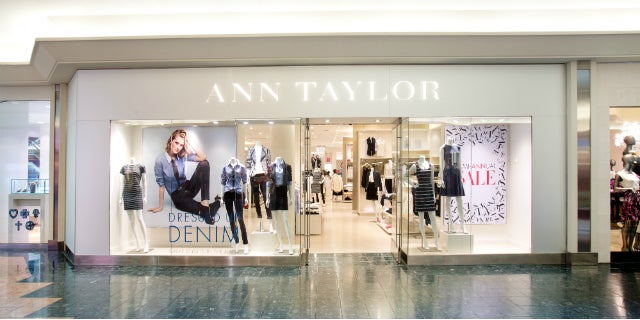 Your first purchase made outside the Ann Inc. family will also trigger a $20 rewards card. Use this card at grocery stores and gas stations to earn 2 rewards points per dollar spent.
You will earn 15% off your first purchase if you open your account in-store or online at any Ann Taylor or LOFT store and 15% off purchases made on the first Tuesday of the month at those same locations. To top it off, you'll receive a $15 birthday gift each year.
Bealls is a department store founded in Flordia. It has expanded to include Bealls Outlet Stores and a specialty store, Bunulu.
The Bealls Florida card earns 1 point per dollar spent in the Bealls Florida Rewards Program. For every 200 points you earn, you earn a $10 reward, which comes out to 5% back.
You can shop online and receive free standard shipping when using your card. Cardholders will earn Gold Customer status after spending $500 or more in a year, which offers more benefits for shopping at Bealls. You'll also earn a birthday bonus.
The Big Lots Card doesn't come with a rewards program, and it has no annual fee. The card does come with a pretty high interest rate, but regularly offers special promotional financing.
Big Lots promotional financing options can include waived or deferred interest plans, lower APR rates, and lower payments. Be aware of the deadline for deferred interest options, as you must pay the balance in full at the end of your plan or all the interest waived during the promotional period will be applied.
BrylaneHome is a home goods store, selling home decor and indoor and outdoor furniture. The BrylaneHome Platinum Card is tied to the BrylaneHome rewards program and earns 2 points per dollar spent at all FULLBEAUTY brands, which include BrylaneHome, Woman Within, and Roaman's.
For every 400 points earned, you receive a $10 reward certificate (5% back). You'll receive a 20% certificate on your birthday and earn double points on every order in your birthday month. This card offers a buy now, pay later option and gives you free shipping on 4 orders over $99 per year.
Buckle is a clothing store for men and women, selling brand-name clothes, footwear, and accessories as well as items from the Buckle private line.
The Buckle Credit Card offers 10% off your first purchase, but only earns 1 point per dollar spent in their rewards program. For every 300 points earned in select earning periods, you earn a $10 B-Rewards card that expires within 5-7 weeks depending on your status.
Catherines is a plus-size clothing store for women. The Catherines Credit Card offers bonus credit discount days throughout the year, a special coupon on your birthday, and additional bonus offers in your statement.
Cardholders get access to cardholder-only previews of new collections and can use the card's app! Catherines has a $25 yearly membership rewards program you can use to save an additional 10% off every purchase.
David's Bridal is the largest U.S. bridal store chain specializing in wedding gowns, prom dresses, and other formal wear. The David's Bridal Credit Card offers advance notice of sales and special offers, including previews and early access to new seasonal looks.
This card normally comes with a very high interest rate, but can offer special financing options to help reduce that cost. Plus, it comes with no annual fee.
Gamestop is a popular video game store with locations worldwide. In addition to games, the store sells electronics and wireless services. The Gamestop Credit Card offers a signup bonus of 5,000 points (15,000 if you're a PowerUp Rewards Pro member) after your first purchase.
You earn 10 points per dollar spent and can redeem these points for reward certificates in $5, $10, and $15 increments.
The PowerUp Rewards Pro membership is $14.99 annually and offers exclusive discounts and promotional offers to help you save and earn more points.
Gordmans is a chain of discount department stores located throughout the Midwest. The Gordmans Credit Card offers 10% off your first purchase using the card and special monthly discounts and coupons.
There are no membership or annual fees, and you get advance notice of special events and promotions.
Hot Topic specializes in music and pop culture fashion. The Hot Topic Guest List Credit Card offers 15% off your first purchase and exclusive offers for Guest List members. Cardmembers will also receive two "$20-off" $50 shopping pass each year.
Roaman's is a plus-sized fashion retail store in the FULLBEAUTY brand along with Brylanehome. The Roaman's Credit Card comes with the same exact benefits as the Brylanehome Platinum Card, which earns $10 rewards for every 400 points, special birthday offers, and 4 free shipping promotions annually.
Torrid, formerly owned by Hot Topic, is a fashion store specializing in women's plus-sized clothing. The Torrid Credit Card beats the credit card offered by Hot Topic, giving you a $20 welcome offer and 15% off your first purchase. This card shares 2 30% off passes each year, which could offer a significant dollar discount depending on how much you spend.
Victoria's Secret is an American designer of women's premium lingerie, womenswear, and beauty products. The Victoria's Secret Angel Credit Card is tied to their rewards program, which offers a $10 or $15 reward for every 250 points earned. You will earn 1 point per dollar spent on all Victoria's Secret purchases.
This card offers 3x points on all eligible bra purchases, an annual birthday gift and provides insider access and invitations to events throughout the year. You will receive exclusive reward offers just for cardmembers and free shipping on all orders that include bras when using the JUST4ANGELS promo code and your Victoria's Secret Angel Credit Card.
Wayfair is an e-commerce retailer that sells furniture and other home goods. You can use the Wayfair card at Wayfair and the Wayfair family of brands, including Joss & Main, AllModern, Birch Lane, and Perigold.
In terms of cardholder benefits, you can shop online and receive free standard shipping any time you use your card. You can also earn an introductory offer for $40 off your first order when you spend over $250 (without taking part in the special financing promotion). Cardmembers can choose between earning 3% back in rewards or taking advantage of special financing.
If payments are missed, this card does come with the potential for high fees due to the high APR and deferred interest, but if you pay off your balance during the promotional time period, this card could be a good choice for those with fair credit and above. The Wayfair Credit Card doesn't have an annual fee.
Comenity Bank Cards with Easy Approval
The Comenity Bank credit cards with the highest rate of approval are those that can be applied using the shopping cart trick. Again, this trick occurs when a credit card offer will pop up as you shop online with certain stores. It does not require you to enter your full Social Security number in the application process, which will not result in a hard pull on your credit report.
Being approved for a credit card will add a new account to your credit report, but using this method will increase your chances of being approved.
The most popular stores for using the shopping cart trick are Victoria's Secret and Overstock. If you have a specific card you want, it's worth trying the shopping cart trick a few times to see if it works for that particular store. This trick has also been known to work at Buckle and Express.
Easy Credit Cards To Get (Bad or No Credit)
Credit One Bank® Platinum Visa® for Rebuilding Credit - Get 1% cash back rewards on eligible gas, grocery purchases and mobile phone, internet, cable and satellite TV services, terms apply. Poor to Fair Credit Recommended (300+ credit score).

Indigo® Platinum Mastercard® - Pre-qualification available with no impact to your credit score. Previous bankruptcy is OK. Poor to Fair Credit Recommended (300+ credit score).
Final Thoughts
Comenity Bank offers a lot in terms of quantity, with a wide range of store-branded cards specifically targeting and benefiting loyal retail customers. The rewards offered by these cards don't come close to the value that popular travel rewards credit cards provide, but they can provide value if you can utilize their specific reward programs.
The best thing about Comenity Bank is their credit cards generally offer easy approvals. Easy approvals can help people working on rebuilding their credit, or just getting started in building their credit. The shopping cart trick can be used to avoid additional hard pulls on your credit when you apply for additional credit cards.
Lastly, don't miss our dedicated article on the 10+ Easiest Credit Cards to Get Approved For!