The Ultimate Beginner's Guide to Points and Miles [Express Version]
Getting started with miles and points can be tricky. After all, with so many cards available, where do you start?
Don't get too overwhelmed — in fact, armed with the right knowledge, you can be flying for free (in business class, of course!) in no time at all.
If you're looking to get started with airline miles and points, you've come to the right place. In this guide, we'll walk you through the basics of earning miles and points.
But before we start, keep in mind that this article is for beginners. We'll mostly focus on earning Chase Ultimate Rewards (because they're simple and transferable) and give you a look at some of the other quirks and features of the miles and points game, too — let's get started!
Hot Tip: Ask us literally any travel question about points & miles inside: "Level UP Travel", our new Facebook Group. We're even posting over-the-shoulder "how-to" videos on making bookings, searching for award space, maximizing your points – you name it. Join here for free.
First, Let's Talk About Responsible Credit Use
Rewards-earning credit cards are the base of the miles and points hobby. These cards make it easy to earn airline miles quickly through sign-up bonuses and spending multipliers. However — as with any credit card — rewards credit cards should be treated with great care and consideration.
With that in mind, we don't recommend signing up for a new credit card if you have a record of misusing credit. These cards often have high interest rates and expensive annual fees — so if you don't pay the balance in full, it can cost you some serious coin in the long-run.
Likewise, don't overspend just to earn points or meet a sign-up bonus — as a general rule, it's only worth earning points on transactions you're making anyway. In other words: no amount of credit card or airline points is worth going into debt over, so don't do it.
Sound good? Great. Now that we have the heavy stuff out of the way, let's dive into the miles and points earning fun!
How to Begin Earning Points: A Chase Ultimate Rewards Strategy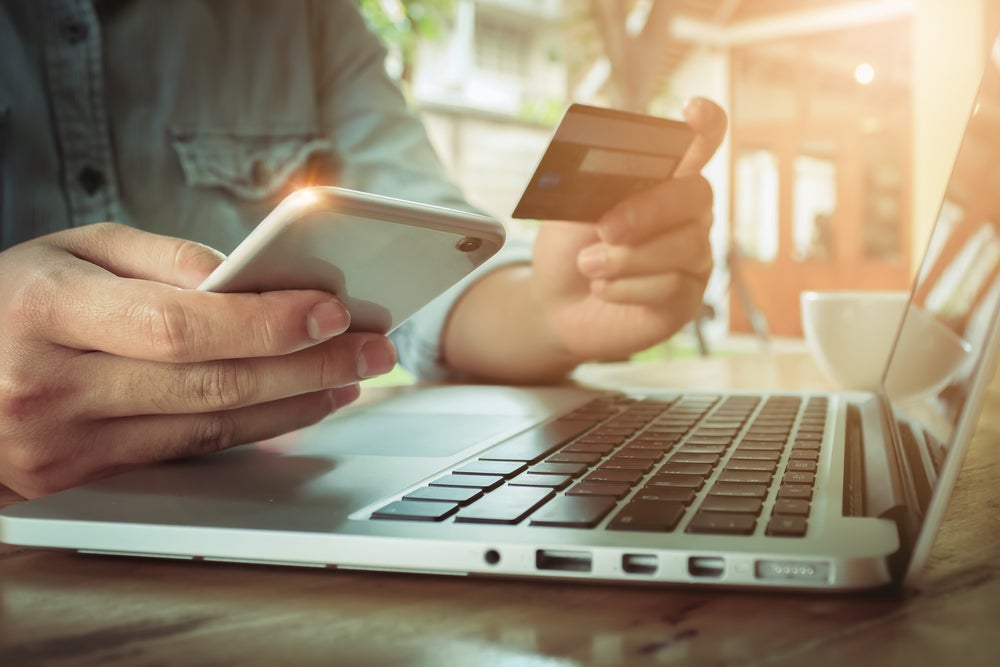 There are a ton of rewards-earning credit cards on the market. However, most of these are co-branded credit cards that earn points with a specific airline or hotel chain.
These cards can be great, but they have some major downsides. For example, you're limited to redeeming points in 1 specific airline program, so you're subject to program devaluations and limited award space.
With that in mind, we recommend earning transferable points that can be transferred to different airline partners. At Upgraded Points, one of our favorite types of transferable points is Chase Ultimate Rewards.
It's easy to see why we love them: Chase partners with a vast network of transfer partners, making the points super valuable. In fact, with these points you can book award flights on all airline alliances or redeem free hotel stays at some of the world's most luxurious properties.
Hot Tip: Be sure to check out our guide to points and miles lingo for a full glossary of definitions.
But Why Should I Collect Chase Ultimate Rewards Points First?
There are 2 main reasons:
1. Chase Ultimate Rewards gives you access to 7 airline partners and 4 hotel partners.
This means you can transfer your Chase points to any of those airlines or hotels, giving you an endless number of options for redeeming these points. This also protects you from devaluations and gives you more options than if you were to earn on a single airline or hotel chain.
As mentioned earlier, this flexibility gives you access to all airlines in the 3 major alliances: Star Alliance, SkyTeam, and Oneworld. You'll even be able to book award flights with some airlines that are not part of an alliance or redeem for free hotel nights by transferring to Marriott, IHG, or Hyatt.
Bottom Line: Earning transferable points (like Chase Ultimate Rewards) keeps your points balance flexible, so you're never stuck to 1 airline or hotel chain.
2. Chase recently added a rule dubbed the 5/24 Rule.
In short, this rule prevents you from getting new Chase cards if you've opened 5 credit cards (across any bank) in the last 24 months. Currently, other issuers like American Express, Citi, and US Bank do not have this type of restriction.
If you've signed up for fewer than 5 cards in the last 2 years, we highly recommend starting with the Chase strategy we'll lay out below. Because if you don't do it now, who knows when you'll be able to apply for Chase cards again?
BOTTOM LINE: Start your points journey by collecting Chase points. They are super easy to earn (see below) and you can transfer them 7 airlines and 4 hotel partners for endless choices!
What Other Transferable Points Can I Earn?
Chase isn't the only bank that issues transferable points. In fact, American Express, Citi, and Capital One all have similar programs with their own set of transfer partners.
Don't get us wrong: you should definitely earn and redeem those points in the future. However, because of Chase's 5/24 rule, you'll want to keep your focus on Ultimate Rewards points in the beginning. This will let you earn as many points as possible and not miss out on any valuable offers that you may not be able to take advantage of later down the road.
Hot Tip: Already maxed out your 5/24? No worries – head to the bottom of this article for a quick-start guide to American Express Membership Rewards, Citi ThankYou Points, and Capital One points. 
The Upgraded Points Express Guide (Step-by-Step)
Here's how to jumpstart your mileage journey and quickly earn a healthy amount of Chase Ultimate Rewards points. In fact, this tried-and-true approach is how most of the Upgraded Points team got into the miles and points game themselves!
Step 1: Start With the Chase Sapphire Preferred® Card
First, apply for the Chase Sapphire Preferred card.
The card usually carries a nice sign-up bonus to get you started, and you'll earn 5x points on travel purchased through Chase Ultimate Rewards, 3x points on dining, and 2x points on all other travel purchases. The "travel" bonus category includes flights, hotels, Uber, taxis, and even the subway. The "dining" category works at coffee shops, bars, and other dining establishments in the U.S. and abroad.
In short: it's the perfect card to start with (and trust us: we get asked about the best starter card a lot). Plus, you'll pay just $95 per year to keep the card and its great benefits.
Check out these articles to learn more about the Chase Sapphire Preferred card:
Chase Sapphire Preferred Card vs. Chase Sapphire Reserve Card
You may have seen the Chase Sapphire Reserve card, too. This is another great card in the Chase Sapphire family, but it has a few key differences from the Chase Sapphire Preferred card.
The main difference is in the benefits. The Chase Sapphire Reserve card has a number of frequent traveler benefits like a Priority Pass lounge membership, $300 annual travel credit (including gas and grocery purchases through December 31, 2021), and complimentary Global Entry reimbursement. Additionally, the card has a higher award earning ratio for travel and dining purchases.
However, these benefits come at a cost. The Chase Sapphire Reserve card has a large $550 annual fee, while the Chase Sapphire Preferred card has a $95 annual fee.
Because of this, we recommend starting with the Chase Sapphire Preferred card before dropping money on a card with benefits you may not use in the beginning.
Step 2: Make the Chase Sapphire Preferred Card Your "Go-To" Card
Make sure you put all your purchases on your Chase Sapphire Preferred card when you first get it. This will help you meet the minimum spending requirement for the sign-up bonus and you'll earn valuable Ultimate Rewards points with each purchase.
Step 3: Hit the Minimum Spend for the Sign-up Bonus
The most valuable part of a card is the sign-up bonus. With that in mind, be sure you have a plan to hit the minimum spending required to earn the sign-up bonus, usually within 3-4 months.
We emphasize "having a plan" so you don't have to spend more than you usually would just to earn the bonus. Luckily, you can earn points for virtually all of your spending, including cell phone, cable, utilities, insurance, and other bills. And don't forget services like Spotify, Apple Music, Netflix, Hulu, and Lyft!
If you need a boost to hit the minimum spend, you can use a service called Plastiq to pay bills that otherwise don't accept credit cards. There is a small fee to use the service, but it can be worth it to earn that initial sign-up bonus. You can use Plastiq to pay rent, a mortgage, student loans, and more.
Remember: carrying a balance and overspending is never a good idea, so be responsible and don't buy unnecessary things.
BOTTOM LINE: Getting the big sign-up bonus is critical to earning the maximum number of points possible. Make sure to track your spending and hit that minimum within the introductory period.
Step 4 (Optional): Use the Chase Ultimate Rewards Shopping Portal
If you're shopping online, make sure you check the Ultimate Rewards shopping portal. If the online store where you are shopping has partnered with Chase, you can earn extra Ultimate Rewards points.
The whole process only adds 60 seconds (or less) to your shopping experience. All you need to do is log in to the Chase shopping portal, click on the retailer you're purchasing from and you'll then be redirected to their website where you'll checkout as normal. Your bonus points will then be credited to your account a few weeks later!
Step 5 (Optional): Sign up for a Dining Program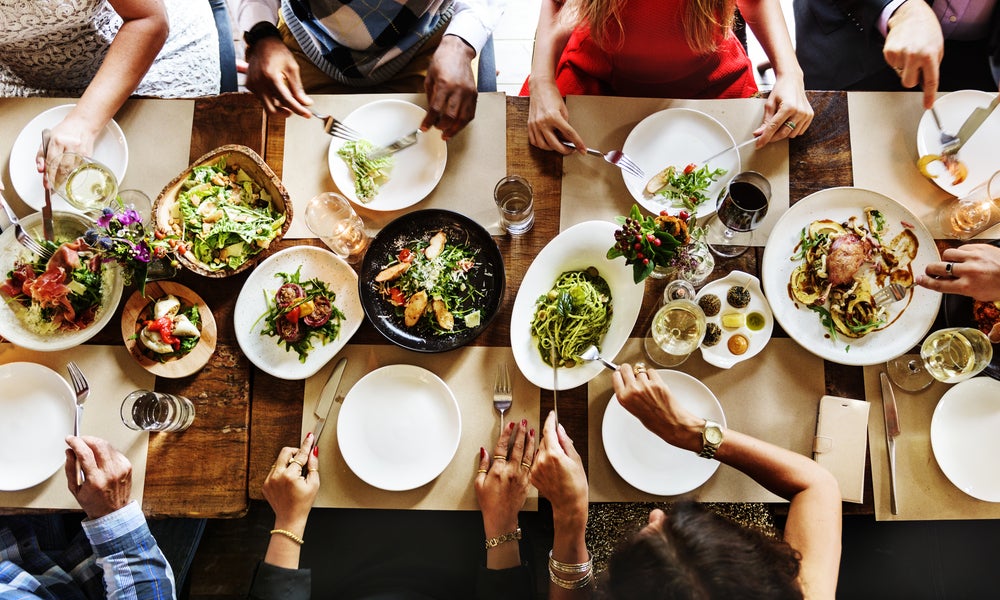 You can earn extra airline miles or hotel points just by signing up for their dining program and attaching a credit card to your profile; nothing else is required.
If you dine at a participating restaurant, you'll automatically earn the miles or points. And after 11 dines, you'll earn VIP status that awards 5 points per $1 spent at participating restaurants.
Step 6 (Optional): Use Dosh for Extra Cash-Back on Everyday Purchases
Like dining rewards programs, Dosh gives you extra cash-back for participating purchases. Just sign up for an account, link a credit card, and use your card as normal.
You can earn up to 7% cash-back at participating merchants, which you can cash out via PayPal when you meet the $25 minimum payout threshold.
Step 7: Learn How to Use Ultimate Rewards
As mentioned earlier, Chase Ultimate Rewards has a wide array of airline and hotel transfer partners.
You can check out the full list of transfer partners below. Using these will give you much more value than redeeming your Ultimate Rewards for cash-back or gift cards.
Chase Airline Transfer Partners
Chase Airline Transfer Partner
Min Transfer
Transfer Ratio
(Chase > Airline)
Transfer Time
Aer Lingus AerClub
1,000
1:1
Almost Instant
Air Canada Aeroplan
1,000
1:1
Almost Instant
British Airways Executive Club
1,000
1:1
Almost Instant
Flying Blue AIR FRANCE KLM

1,000
1:1
1 hour
Emirates Skywards
1,000
1:1
Almost instant
Iberia Plus
1,000
1:1
Almost Instant
JetBlue
1,000
1:1
Almost Instant
Singapore Airlines KrisFlyer

1,000
1:1
1-2 days
Southwest Airlines Rapid Rewards
1,000
1:1
Almost Instant
United Airlines MileagePlus
1,000
1:1
Almost Instant
Virgin Atlantic Flying Club
1,000
1:1
Almost Instant
Chase Hotel Transfer Partners
Step 8: Decide on a Travel Goal
So you have a new stash of Ultimate Rewards points — now, it's time to figure out how you want to use them.
Maybe you want to try an international first class flight such as Singapore Airlines' famous Suites class. Or maybe you just want to take your family to the beach for a weekend. Whatever the goal may be, now's the time to lock in your plan to make it happen.
Step 9: Keep Earning Chase Ultimate Rewards
Don't worry — after you use your first haul of Ultimate Rewards points, you're not done yet. Check out the following resources on how to earn more points (and go on more amazing vacations!):
When you're ready for a second card to help you earn more Ultimate Rewards, you have a great option:
The Chase Freedom Unlimited® card earns  5 points per dollar on travel through Chase Ultimate Rewards, 3 points per dollar on dining and drugstores, and 1.5 points per dollar on all other purchases.
Note that when you sign up for another Chase Ultimate Rewards card, you can combine your points into 1 central account. So if you have a Chase Sapphire Preferred card and a Freedom Unlimited card, you can pool points and earn more than 1 point per dollar on all purchases.
Hot Tip: Curious about what not to do? Here are the worst ways to use your miles and points.
The Express Guide for Business Owners
Step 1: The Ultimate Rewards 1-2 Punch
If you own a business, you may want to open the Ink Business Preferred® Credit Card for your business spending (you can also get the Chase Sapphire Preferred card for your personal expenses). Since we've already discussed what you get with the Chase Sapphire Preferred card, let's take a look at what you get with the Ink Business Preferred card.
You will earn:
3 points per dollar on travel, shipping, internet, cable, and phone services, plus advertising purchases made with social media sites and search engines each account anniversary year (on the first $150,000 spent per cardholder year)
1 point per dollar everywhere else
If you put all your business spending on the Ink Business Preferred card and all your personal spending on the Chase Sapphire Preferred card, you'll earn you some serious Ultimate Rewards points on all of your business and personal transactions.
Step 2: Enroll in Visa SavingsEdge
As a Visa business card, the Ink Business Preferred card is eligible to enroll in the Visa SavingsEdge program. Similar to the dining programs discussed above, once you're enrolled, you don't have to worry about a thing.
When you make a purchase at a participating Visa SavingsEdge merchant, you will automatically receive a small percentage back in the form of a statement credit. Depending on your business spending habits, you can rack up some serious dough with this awesome program.
Oh, and don't forget to enroll your Ink Business Preferred card in Dosh, too. This will help you earn even more cash-back on your business purchases!
Step 3: From Minimum Spending to Travel Goals
The steps we discussed above for starting with the Chase Sapphire Preferred card apply for small business owners as well. Follow steps 3 through 7 to ensure you earn your sign-up bonus and figure out your travel goals. Don't worry, you can use Plastiq to pay your office rent, too!
Step 4: Keep Earning With the Ink Business Cash® Credit Card
Follow the above steps with this card as well! A great companion card with no annual fee is the Ink Business Cash Credit Card. For this card, you earn 5% cash-back on the first $25,000 spent in combined purchases at office supply stores and on cellular phone, landline, internet, and cable TV services each account anniversary year.
Plus, you'll earn 2% cash-back on the first $25,000 spent in combined purchases at gas stations and restaurants each account anniversary year. For all other card purchases, you'll earn an unlimited 1% cash-back.
Don't think "cash-back" is worthless, either — if you also hold the Chase Sapphire Preferred card, Ink Business Preferred card, or the Chase Sapphire Reserve card, you can combine your points and transfer them to any of the travel partners we discussed earlier.
Hot Tip: For more information on the perks related to this card, check out our article on the most valuable benefits of the Ink Business Cash card.
Get Ready for Your First Redemption
Before you think about your first redemption (assuming it's international), you will need to make sure you have a valid passport.
Don't forget to check our booking guides to make the redemption process even easier. These will walk you step-by-step through the booking process for many popular award tickets.
Planning for the Future
Let's say in a few years, you've earned hundreds of thousands of points and redeemed them for an awesome vacation around the globe — look at you go!
Now you're ready to move on to earn other types of transferable points. As discussed earlier in the article, there are 3 other major transferable points programs you can use to travel the world: American Express Membership Rewards, Citi ThankYou, and Capital One.
Each of these programs has unique transfer partners and cards with varying earning rates and features. Below is a quick primer on each of these currencies — we'll give you an overview of their transfer partners, discuss some of the credit cards you can earn with, and dish out other important info.
Hot Tip: Not all points and miles are created equal. Check out our always up-to-date points and miles valuation guide to see how much all of the major travel currencies are worth.
American Express Membership Rewards
Next to Chase Ultimate Rewards, American Express Membership Rewards are the most well-known transferable points currency. American Express has an array of transfer partners that span all 3 major alliances, and even include some non-alliance airlines like El Al, Emirates, and Virgin Atlantic.
American Express has a variety of different cards that earn Membership Rewards points, too. Some of our favorites include the American Express® Gold Card that earns 4 points per dollar spent on dining and groceries and The Platinum Card® from American Express that offers 5 points on flights booked directly with airlines or with American Express Travel.
Update: Starting January 1, 2021, the Amex Platinum will earn 5x points on up to $500,000 on these travel purchases per calendar year.
Want to learn more about American Express membership rewards? Check out these guides on earning and redeeming them:
Citi ThankYou
Citi ThankYou is another transferable points currency. It doesn't have quite as many transfer partners as Membership Rewards or Ultimate Rewards, but it has some unique transfer partners like Qantas and THAI that can give you incredible value on redemptions to Asia (Hong Kong, Singapore, etc.), Australia, and beyond.
There are a few different cards that earn Citi ThankYou Points, and each has its own perks and earning structures. One of the most valuable cards is the Citi Rewards+® Card that rounds each purchase to the nearest 10 points.
Check out the following guides for more info on Citi ThankYou Points:
Capital One
Finally, Capital One is a newcomer to the transferable points game. This currency added transfer partners in 2018, giving cardholders the ability to transfer their points to partners like Air France/KLM FlyingBlue, Finnair Plus, Cathay Pacific Asia Miles, and more. However, these transfers process at a 2:1 or 2:1.5 ratio (depending on the partner), so you'll technically lose points during the transfer.
Hot Tip: Capital One cardholders can also redeem points toward paid travel at a rate of 1 cent per point.
Capital One offers an array of both business and personal credit cards you can use to earn points. These include the Capital One® Venture® Rewards card that earns unlimited 2x miles on every purchase, and the Capital One® Spark Miles Select for Business that earns unlimited 1.5x on every business purchase.
Read these guides for more info on Capital One points: