The Definitive U.S. Passport Application Guide for First Timers
A U.S. passport is your ticket to travel around the world. If you haven't traveled internationally before, or you traveled to Canada before passports were required, then you may not be aware of what passports really are, how they work, or how to get one.
Getting a U.S. passport for the first time can be quite easy and only takes a couple hours of work and a quick photo of yourself. You simply need to know what you need to complete and where you submit your paperwork.
Of course, there are people who need passport renewals or have special cases like a name change or a lost passport. Those are covered, too, in the the U.S. passport renewal and special cases guide.
In this guide, you will find out how to get a passport for the first time. It will cover:
U.S. Passport Eligibility Requirements
The Passport Application Process
Where to Apply for Your U.S. Passport
Expected Time of Delivery
Special Cases (Minors, Outside the US)
Getting Your First Passport Wrap Up
Related Reports
Frequently Asked Questions (FAQ)
Hot Tip: Need your first passport, quickly? Click here for an expedited first-time U.S. Passport service >>
Passport Eligibility Requirements
In order to be eligible for a U.S. passport, you must be at least 16 years-of-age and a U.S. Citizen or a Non-Citizen National.
Depending on which you are, you will have to provide different evidence of your eligibility.
| | |
| --- | --- |
| You're a U.S. Citizen if One of the Following Apply: | You're a Non-Citizen National if One of the Following Apply: |
| You were born in the United States | You were born in American Samoa |
| Your parent is a U.S. citizen* | You were born in the Commonwealth of the Northern Mariana Island AND You have made an election to be treated as a U.S. National and not as a U.S. citizen. |
| You're a former alien who has been naturalized as a U.S. citizen | |
| You were born in Puerto Rico | |
| You were born in Guam | |
| You were born in the U.S. Virgin Islands | |
*See details of the Child Citizenship Act
If you are born abroad to parents who are U.S. Citizens, your parents must fill out the CRBA form (FS-240) and submit to the nearest U.S. Embassy in order to secure your citizenship.
This process is extremely important to prevent issues in obtaining citizenship. It is best to simultaneously apply for a passport so there are no issues getting back into America.
The U.S. Passport Application Process
Applying for a U.S. passport is not difficult. To apply for a U.S. passport, you'll need to complete the following steps:
Step 1: Fill Out the Official Application
The official application for a U.S. passport is U.S. Government form DS-11. Government forms always have menacing sounding names, but this form is quite easy.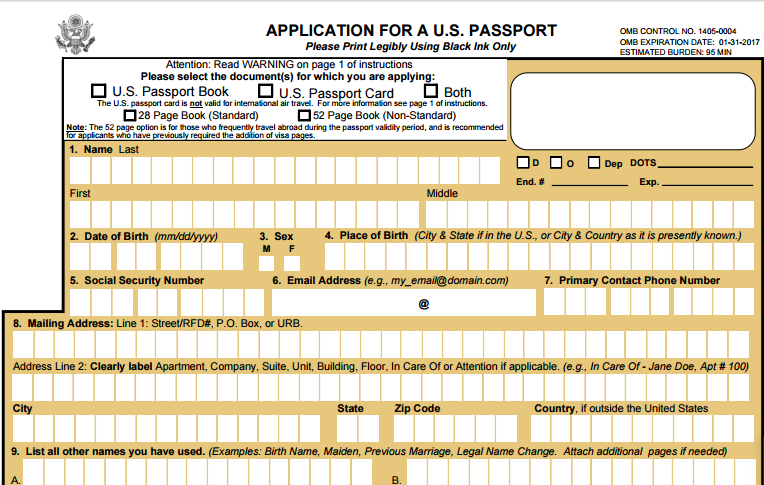 Other websites also have links to the DS-11 form:
When completing the passport form, make sure you pay close attention to the different fields. Do not sign your application until requested by the authorized agent, otherwise, you'll have to complete the form again.
You have a few options to select when applying for a passport document:
| | | | |
| --- | --- | --- | --- |
| Type of Document | Travel Usage | Pros | Cons |
| 28 Page Passport Book | All available countries* | Standard sized passport | May not be large enough for frequent travelers |
| 52 Page Passport Book | All available countries* | Extra pages to fit more visa stamps for frequent travelers | Larger, more cumbersome size |
| Passport Card | Canada, Mexico, Caribbean, Bermuda | Cheaper, size of a credit card, easy access to these specific countries | Cannot be used to travel to the rest of the world |
*Travel with a passport is restricted by visa requirements of the countries you are traveling to.
The passport book is a little more expensive, but there aren't any restrictions. However, the card is very convenient with you're traveling to those select countries.
The passport book comes with either the standard 28 pages or the extended 52 pages. If you plan to be traveling a lot, get the 52 page passport.
For most people, the 28 page is plenty given you'll likely need to renew before filling it up. However, if you need more pages, the U.S. government will send you a new passport versus adding pages into your current one.
To get a copy of the required application form, you can print-from-home or print at a local library. You're also able to pick up the application where you will submit your application.
If you're planning to pick up the application and submit it all in one trip, make sure you have completed all of the other steps.
Step 2: Provide Evidence of U.S. Citizenship or Non-U.S. National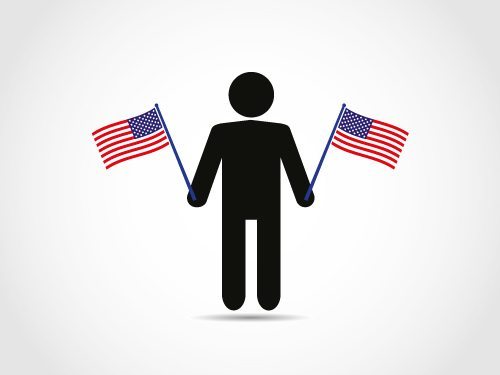 It's important to know that while there are minimum passport requirements stated, sometimes they may ask you for more than one piece of information to prove your citizenship.
It's better to be prepared, so try to bring as much information as you can!
Here is where knowing your eligibility status is important. Different evidence is required for those (1) born in the U.S. (Citizens), (2) born outside the U.S. (Citizens), (3) born outside the U.S. (Naturalized), and (4) born outside the U.S. (Adopted).
For U.S. Citizens born in the United States or are a U.S. National, you simply need to submit a certified birth certificate.
Make sure it is not a copy of your birth certificate. If your certificate was not filed for over a year after your birth, or you do not have one, you must also submit a combination of the following:
A Baptismal or Circumcision Certificate
A Hospital Birth Record
Insurance Files
Published Birth Announcements (newspapers, etc.)
Notarized Affidavits or DS-10 (Birth Affidavit) in addition to some of the above
All of the evidence must be official and signed with all the appropriate information about you.
For U.S. Citizens born outside the United States, submit your FS-240 for the easiest proof.
Alternatively, you can submit your foreign birth certificate with proof of your parents citizenship and marriage and an affidavit signed showing all the places your parents lived in and outside the U.S. before you were born.
For those of you born outside the United States and who are Naturalized, submit your Certificate of Naturalization or Certificate of Citizenship.
For those of you born outside the United States and who claim Citizenship through Naturalization of their parents, you must submit a few things:
Your parents naturalization certificate
Your foreign birth certificate with official translation if necessary
Proof of your admission into the US
Your parent's marriage certificate or proof they were in custody of you
For those born outside the United States and adopted, you need evidence of permanent residence, your adoption, and proof of your U.S. citizen parent's legal custody.
While this already may seem like a lot, make sure to bring any other official documentation that you feel might be relevant, whether you are a U.S. citizen born in the States or abroad.
The State Department website has a list of the accepted secondary evidence. It's important to note that social security cards are not considered evidence.
Step 3: Submit Identification
The proof of identification is a bit easier and less daunting than the proof of citizenship. The proof of identity simply needs to be something that has a good photo of you on it and has your signature.
It has to be a permanent form of identification, not a temporary card, and has to be an official U.S. Government issued form of ID.
If you are submitting identification from out of state, you must also present a secondary form of ID with matching information as found on your first form of identification.
If you cannot present this official information, or you have had a name change, you must submit the proper secondary evidence.
Step 4: Submit Photocopied Evidence
While you will need to have all the official documentation with you when you submit your application, you will also need to have photocopies of each document you submit so there is a copy of your documentation submitted with your application.
Before you submit your application, photocopy all primary and secondary evidence that you are going to bring in. Then you can provide whatever they ask for. Make copies of each piece of evidence separately.
The photocopies must be of the front and back of each piece of evidence, must be on 8.5×11" white paper, and must only be on one side of this paper.
Finally, you must not reduce the size of any of the images copied, but you can enlarge them if you choose.
Step 5: Provide a Picture: Passport Photo Requirements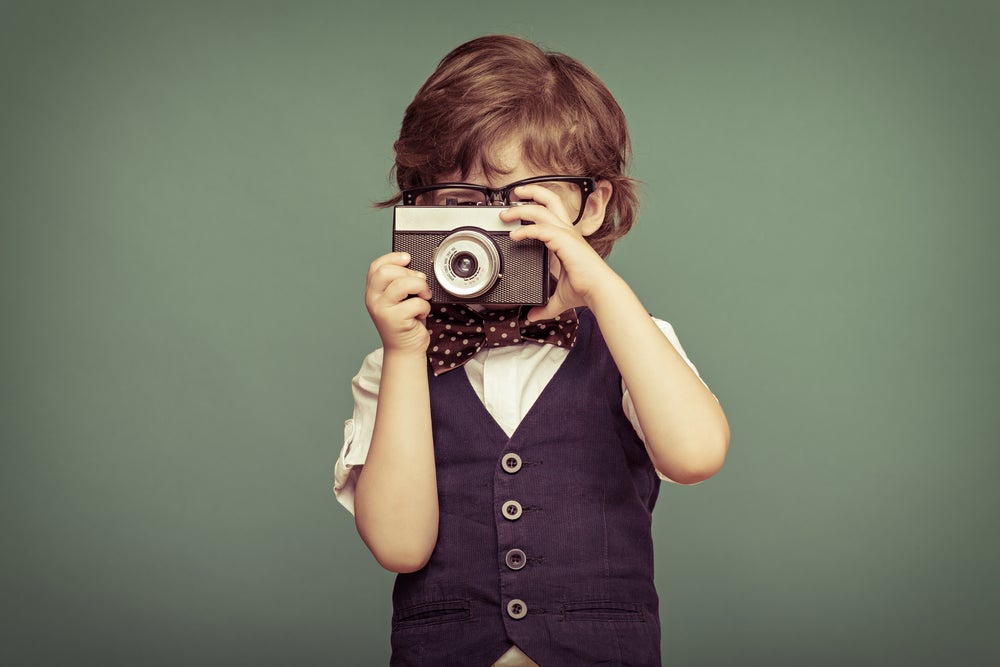 Perhaps the one thing that is most overlooked is the passport photo. While some facilities provide photo-taking services, it is easiest to do this ahead of time.
Per application requirements, you only need to provide them with one photo. The photo has to be a high-quality color photo of you, taken within the last 6 months, and 2"×2" in size.
You will need to be wearing regular street clothes and not wearing any headdress or glasses, unless worn for religious reasons and documented as such.
Since more passport photo requirements exist, it is easiest to simply get the photo taken at a facility that provides a passport photo service. Typical places to get these taken include big pharmacies, department stores, government offices, and more. If you'd prefer to do it yourself, follow these guidelines for taking your passport photo at home.
You can search for other places in your area as well through services like Yelp.
The photos cost anywhere from around $6-15 and are in addition to your passport application fee. Bring the photos with you to the application facility, but they don't have to be attached to the application.
Hot Tip: This is the first exciting point in the application process…you get to earn points when you pay for your photos! Can you think of a way to maximize your bonus points? Try looking at online shopping portals like Chase Ultimate Rewards.
Step 6: Pay the Passport Application Fee
The U.S. passport fees are stated on the State Department website.
Please note that these fees are in addition to the cost of the photos and if there are any additional fees in getting the proper evidence together.
| | | |
| --- | --- | --- |
| Applying For: | Application Fee | Processing Fee |
| Passport Book | $110 | $25 |
| Passport Card | $30 | $25 |
| Passport Book + Card | $140 | $25 |
Depending on where you submit your application, you can pay the passport fee with cash, check, or credit card. You can even use money orders.
Make checks or money orders payable to "U.S. Department of State" and make sure you have the exact amount if you're wanting to pay with cash.
If you want to get your passport expedited, you can do so for an additional $60 fee. An overnight delivery service can be obtained for $14.85, which will overnight your passport from the date it is approved.
For more information on expedited passports, visit our Expedited U.S. Passport Application Guide.
If you missing documents to prove citizenship, you can pay a $150 fee for the agency to perform a records search to prove your citizenship.
Hot Tip: Unfortunately, you won't get any bonuses by paying for the actual passport. Try to bring your highest earning card, like a Citi® Double Cash Card or a Chase Freedom Unlimited®.
Where to Apply for Your Passport
There are quite a number of places that can process the applications. The State Department website has the full list of qualified places. There is likely a passport office somewhere near you.
For your first U.S. passport application, you must apply in person, hence why the above information is so important
If your application is not urgent, then it is easiest to apply at a general Passport Acceptance Facility. The wizard at that link has the ability to search for places near you, including places that also offer photo services.
The United States Postal Service (USPS) offices also allow you to submit applications. Click the link to search around for the office nearest you.
For those of you traveling within two weeks or need a foreign visa within four weeks, then you'll need to visit a Passport Agency. These are unfortunately few and far between, and may be nowhere near where you're located.
26 U.S. Passport Agency Locations
If you can't make it to a Passport Agency and still need it expedited, or just wish to have someone else help you expedite the process, you can also use a private passport expediter like Swift Passport and Visa Services.
There is a great article explaining how to use a Private Passport Expediter. Please note that using such a service should be done with caution.
Expected Time of Delivery
The length of time it takes to receive your passport depends on whether or not you expedite it, where you submit it, and what the workload is currently at the passport offices.
The standard time is approximately 4-6 weeks. This can be longer if there are a lot of backorders. An expedited order is supposed to arrive within three weeks but could also take longer.
If you go into a Passport Agency, their expected turnaround time is eight days. Using a private company could speed it up to even less, reportedly even 48 hours.
Be sure to check your online passport status from time-to-time if you don't need it right away. You'll look up your application using your last name, date of birth, and the last four digits of your social security number.
If you're getting your passport expedited, it is important to know that the online status tool likely won't work for at least a week.
If you are getting your passport expediting, it is highly recommended that you get the contact information of anyone you talk to or the agency you're working with and call them frequently to see the status of your passport.
Sometimes there is nothing you can do to further expedite it. As a government process, you can expect it to take a little longer than normal and have minimal customer service.
Therefore, it is highly recommended that you apply for your passport well in advance of any upcoming trip!
Bonus Tip: A Useful Tool for the Passport Process
If you would like a useful tool to help you get through the process, you can use the State Departments application wizard. It's not an official application, but it will help you figure out what you need.
Special Cases (Minors, Outside the US)
There are a few special cases for first time passport applications: minors under the age of 16, minors age 16 & 17, and people applying outside the US.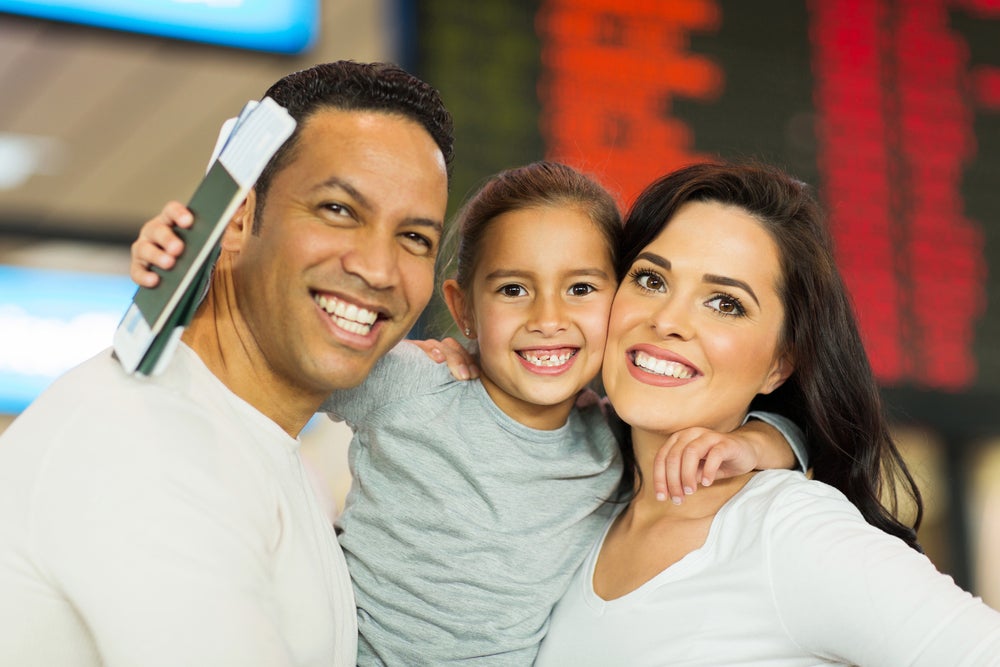 Process for a Minor Under 16
If you're under 16 years-of-age or submitting an application for a minor under the age of 16, there are additional pieces of evidence that must be submitted with the application, and the passport will only be good for five years instead of the standard 10.
When submitting the application for a minor under the age of 16, you must submit their proof of citizenship along with a parent's proof of relationship; applying must also be done in person.
Parental relationship can be documented on the child's birth certificate, which can double as the proof of citizenship. Photo identification can be covered with the parent's or the child's ID, if they have one.
Parental consent must be given for those under the age of 16 and they cannot apply alone. Both parents are required to be present and give consent, if available. If not, then the other must provide the DS-3053: Statement of Consent form.
If there is only one guardian, then proof can be provided by presenting a proper court order or death certificate.
The passport fee for a minor is slightly lower at $80 for a book, $15 for a card, $95 for both, and the standard $25 processing fee.
Hot Tip: For even more information, check out our detailed guide: How to Get a U.S. Passport for Your Baby [Step-By-Step].
Process for a Minor Age 16 and 17
Although still considered a minor, a 16 year old or 17 year old child may apply for a passport on their own, as long as they have the appropriate documentation, including their own ID.
The child must present complete the DS-11 application. If the child does not yet have their own identification, then a parent must be present with ID to identify them. They do not need both parents present if the child is 16 or 17 years-of-age.
It is suggested that at least one parent is present in order to show Parental Awareness. Another way to show Parental Awareness is to provide a written consent letter for the child that is signed with a copy of the parents photo ID.
Standard adult fees apply for a child of age 16 or 17.
Please note that a child may be denied the ability to obtain a passport if one of the parents has submitted a letter stating they object to the child receiving a passport.
Application Process for a U.S. Citizen or U.S. National Located Outside the U.S.
If you are trying to apply for a U.S. passport, and you are located outside of the U.S. and are a U.S. Citizen or National, the process is very similar to the process if you were applying from within the U.S. However, you must apply through the nearest U.S. Embassy or Consulate.
Similar to the process above, you'll need to complete the application and collect all the relevant documentation to bring with you. Passport photos have different requirements depending on which country you are located in, so be sure to follow the U.S. Passport photo requirements.
The passport fees are the same, but you must use cash in either USD or the local currency that will be converted. You cannot use any other forms of payment.
You cannot apply for an expedited passport from outside the U.S. However if the reason you are applying for a passport is an emergency, the Embassy or agency can issue a limited validity passport in order to service your emergency.
Post Passport Duties: Getting Your Visa Lined Up
Congratulations! You've got your passport now. The next step is to understand how it works, and that enters into the world of visas (not to be confused, but likely will be, with the credit card processor of the same name).
Because visas are a complicated world, we have moved our visa information to a new series of articles about visas.
Check them out to learn more!
Part 3: Tourist Visas TO the U.S. (Coming Soon!)
Part 4: Immigration Visas to and from the U.S. (Coming Soon!)
Part 5: Student Visas and Studying Abroad (Coming Soon!)
Part 6: Business and Work Visas (Coming Soon!)
Summary: Getting the Documentation
From filling out the application, to providing proof of citizenship, getting a photo and submitting the application, there are many small steps to getting your passport.
If you're interested in renewing your passport and other special cases in passports, such as a name change, check out the second part of this article.
Passport Renewal and Special Cases Guide >> 
Before Your First Trip
Congratulations! You've completed the first step in getting the maximum value out of your travel rewards cards points. There are some other things to consider before you get going. Here are some helpful links.
---
Like this Post? Pin it on Pinterest!