Full List of 116 Synchrony Store Credit Cards [Includes the Best Cards]
While you might not hear of Synchrony as often as Chase, Citi, or American Express, they provide over 100 credit card options to consumers. Many of these cards are linked to popular brands including Amazon, eBay, and PayPal.
Some of these cards offer some interesting cash-back opportunities. Synchrony offers a co-branded airline card with Cathay Pacific and their co-branded Banana Republic card has been particularly popular as well.
Similar to Comenity Bank, which also offers tons of store-branded credit cards, Synchrony store credit cards are often easier to obtain than some other cards.
One big difference between the two banks is that Synchrony does not have a shopping cart trick that allows applicants to open store cards without a hard pull on their credit reports.
Let's take a look at the many cards offered by Synchrony and discuss some of the best and most popular cards they provide.
Note: We've researched a list of cards that typically offer better rewards than store cards do — and with 0% introductory APR which these cards below do not offer.
Synchrony's Credit Cards
List of All Synchrony STORE Cards
Best Synchrony Credit Cards
Synchrony offers a wide range of credit cards, but we've narrowed down this big list down to our top 3 cards for travel and everyday spending.
The Amazon Prime Store Card offers 5% cash-back on all purchases on Amazon. That alone makes this card worth it for many frequent Amazon shoppers. You must have an eligible Amazon Prime membership to receive the 5% cash-back on your purchases.
If you do not have a Prime membership, you will only be able to use the Amazon.com Store Card, which does not earn 5% cash-back on purchases at Amazon.
Amazon is regularly one of the quarterly bonus categories for cards such as the Chase Freedom®. But with the Amazon Prime Store Card, you can get 5% cash-back all year.
This card comes with no annual fee.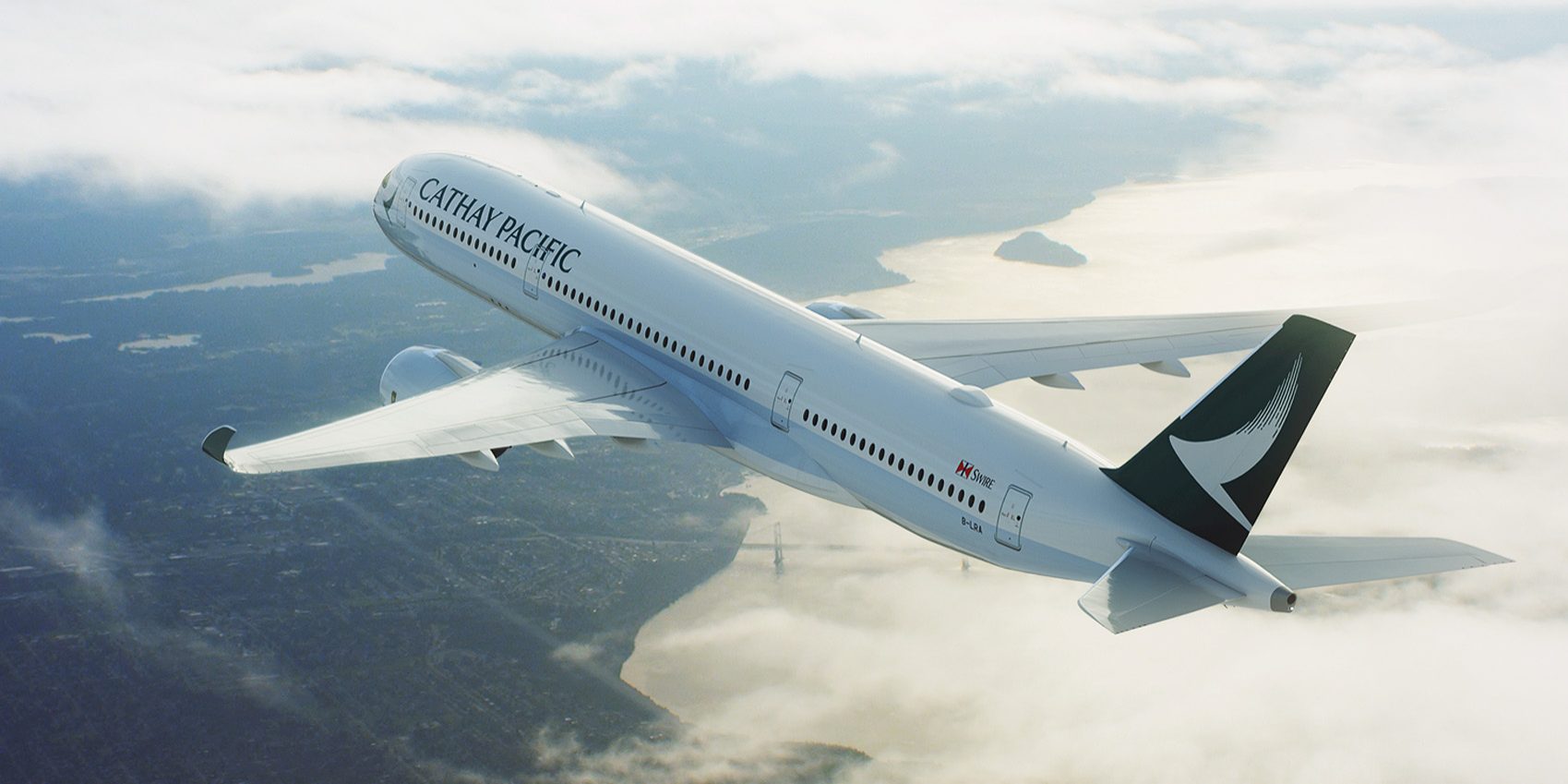 The Cathay Pacific Visa is your best bet for a travel rewards card from Synchrony. The card comes with a larger sign-up bonus than you'll generally find with any Synchrony credit card, and it has a $95 annual fee that is not waived the first year.
It earns 2X miles per dollar on purchases with Cathay Pacific, 1.5X miles per dollar on dining purchases in the U.S. or abroad, 1.5X miles per dollar on other purchases abroad, and 1X miles per dollar on other domestic purchases.
This card doesn't have foreign transaction fees, so the 1.5X miles per dollar could be useful when traveling abroad. You should still use a card such a the Chase Sapphire Preferred® Card that earns more valuable points on bonus categories such as dining and travel when abroad.
If you're a more advanced user of miles and points, you can redeem Asia Miles for some awesome trips on Cathay Pacific and their partners.
Synchrony offers both a business and personal version of the Sam's Club Mastercard. These cards both earn 5% cash-back on purchases at gas stations and 3% cash-back at restaurants. All other purchases earn 1% cash-back.
The 5% cash-back at gas stations is limited to your first $6,000 spent. Additionally, a maximum of $5,000 in cash-back may be earned in total per calendar year.
Sam's Club also offers store card versions, but they cannot be used at other merchants. While the Mastercard versions can be used at any merchant that accepts Mastercard, the Sam's Club Credit Card can only be used at Sam's Club and Walmart.
Neither version of the Sam's Club Mastercard has an annual fee, but they do require a Sam's Club membership.
Offered exclusively to Verizon Wireless customers, the Verizon Visa Rewards card is an excellent no-annual-fee card option for those who have their cell phone through Verizon Wireless. The card earns Verizon Dollars, which can be redeemed for any Verizon products or services. Each Verizon dollar is equivalent to $1 in value, and there are no caps on earning or expiration dates.
The rewards rate for the Verizon Visa card is quite strong, offering 4% back on gas and grocery purchases, 3% back on dining purchases, 2% back on Verizon purchases (including your phone bill), and 1% back on all other purchases.
Cardholders will receive a few solid perks, too. For starters, cardholders will receive up to $100 in wireless bill credits over 24 consecutive months for monthly bill payments — this breaks down to about $4.16 each month. You'll also be eligible for an auto-pay discount of $5 to $10 each month when you use your card to pay your Verizon bill, depending on the type of plan you have. This perk alone could be hugely beneficial if you plan to stay with Verizon long term, as you'll save $60-$120 each year.
All in all, the Verizon card is a fantastic option for Verizon customers, that offers great discounts and great bonus categories, all for a no annual fee card!
Synchrony's Most Popular Cards
There are many other Synchrony cards, but let's take a look at some of their most popular cards.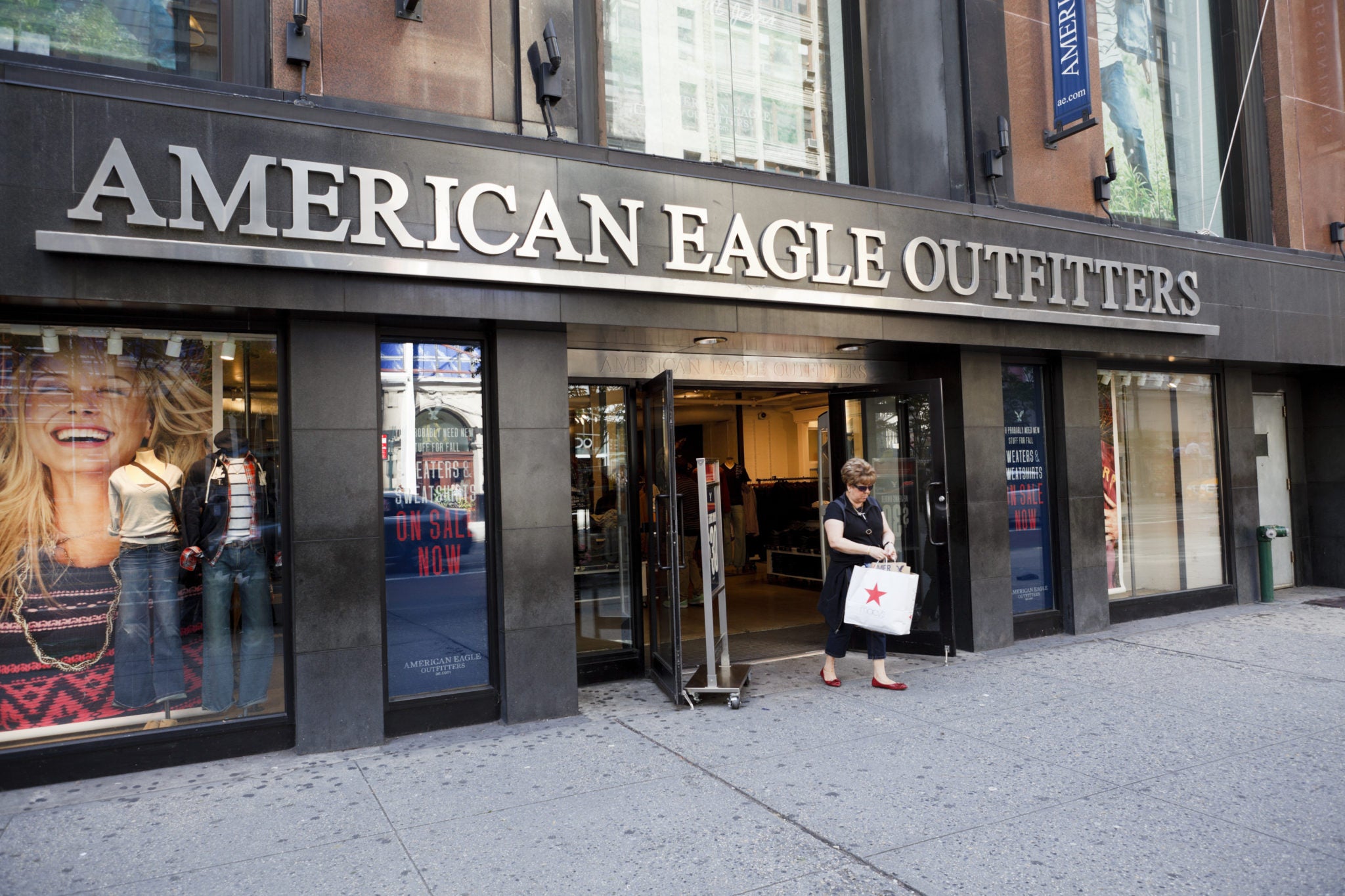 American Eagle Outfitters is a retail clothing store geared toward college-aged young adults. Additionally, they launched Aerie to compete with brands such as Victoria's Secret.
The AEO Connected Visa Credit Card earns 15 points per $1 spent at American Eagle or Aerie stores. All other purchases earn 5 points per $1.
Once a shopper reaches 2,5000 points, they receive a $10 reward coupon that can be used toward future purchases with either brand.
Cardholders will also receive free standard shipping, a 20% off birthday coupon, a personal shopping day coupon, special cardholder events, and more.
The Ashley Furniture HomeStore credit card (see our review of the card here) is more of a financing program than a true credit card. It can only be used at Ashley Furniture HomeStores and offers 4 different financing offers upon sign-up.
The 6- and 12-month financing plans do not require a minimum purchase, and the purchase may be made online or in-store and combined with discount offers.
The 24- and 48-month plans have minimum purchase requirements, but the purchase may still be completed online or in-store. It cannot be combined with discount offers.
The 60-month financing plan is only valid for in-store purchases and cannot be used with discount offers.
Banana Republic is a clothing retailer that's part of the Gap brand family that also includes Gap, Old Navy, Intermix, and Athleta.
The Banana Republic Visa earns 5X Reward Points per dollar on all purchases with any of the Gap brands. All other purchases earn 1X Reward points per dollar. For every 500 Reward Points, you will earn $5 to be used toward purchases at any of the Gap brands.
New cardholders will receive 20% off their first purchase at one of the Gap brands.
Cardholders who earn at least 5,000 Reward Points (not including bonuses) in a calendar year will be upgraded to the Luxe version of the card.
Luxe cardholders receive a 20% Reward Points bonus based on their spending every 3 months, bonus points shopping days, free shipping on many purchases, free basic alterations on merchandize from Banana Republic, and a "Choose Your Own Sale Day."
Belk offers 3 versions of their store card, but you have to reach spending thresholds to be upgraded from the basic Belk Rewards card.
The Belk Rewards card earns 1 point per dollar at Belk and allows returns without a receipt. If you spend $600 in a calendar year, you get these benefits plus special savings offers. With $1,500 in spending in a calendar year, more benefits are added including free shipping, quarterly "Pick Your Own Sales Days" that provide 20% off, and a 20% off coupon for your birthday.
The Chevron and Texaco Visa cards earn 3 cents per gallon in fuel credits on purchases with Chevron and Texaco. Additionally, you can earn 10 cents per gallon in fuel credit when you spend $300 at other merchants each month. If you spend $1,000 at other merchants in a given month, you'll receive a discount of 20 cents per gallon.
These fuel credits must be redeemed at Chevron or Texaco gas stations.
The Discount Tire/America's Tire credit card provides a no-interest promo for your first purchase. The promotional no-interest timeframe can be 6 months, 9 months, or 12 months.
To qualify for 6 months of no interest, your purchase must be between $199 and $999.99. To qualify for 9 months of no interest, your purchase must be between $1,000 and $1,499.99. Finally, purchases of $1,500 or more qualify for a no-interest 12 months.
(There are also many credit cards with 0% interest rates for up to 18 months if that's something you're specifically looking for in a card.)
The Lowe's Advantage Card provides a 5% discount on all purchases from Lowe's. You can also choose to receive a 6-month special financing promotion if your purchase is at least $299. If your project will cost over $2,000, you will be eligible for project financing.
Additionally, Lowe's offers 2 business credit cards through Synchrony that provides the 5% discount.
American Express also provides a co-branded Lowe's card that provides a 5% discount at Lowe's but can be used at other merchants as well.
The Rooms To Go credit card provides a promotional offer of interest-free financing for 60 months on qualifying purchases.
Similar to the credit card from Ashley Furniture HomeStore, the Rooms To Go credit card really only provides an option to finance purchases since the card cannot be used anywhere else.
The TJX Rewards card (sometimes called the T.J. Maxx credit card) is part of the Mastercard network, so it can be used at other merchants as well. There is also a store card version that can only be used at stores that are part of TJX Companies.
Both cards earn 5X points per dollar at T.J. Maxx, Marshalls, HomeGoods, and Sierra Trading Post stores, while the Mastercard also earns 1X points per dollar on purchases at other merchants.
For every 1,000 points you earn, you will receive a $10 certificate that can be redeemed at any of the stores in the TJX family.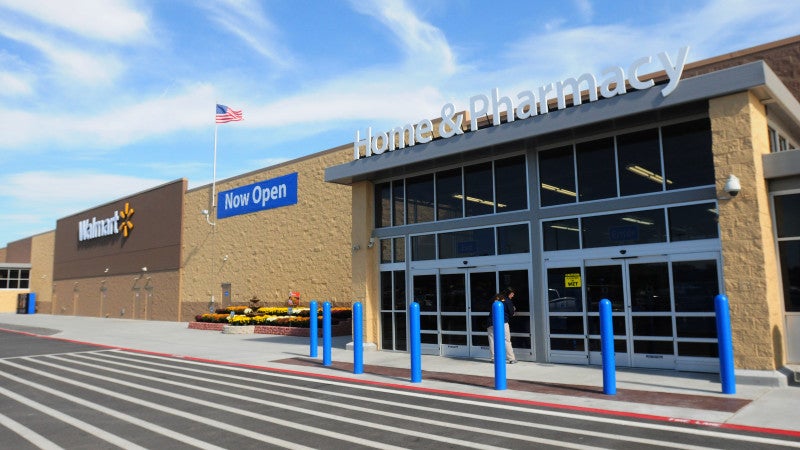 Walmart is ending its relationship with Synchrony. In Q3 or Q4 2019, existing accounts will be transferred to Capital One, and all new accounts from the will be issued by Capital One.
The Walmart Mastercard and the Walmart credit card each earn 3% back on purchases made on Walmart's website, 2% back on gas station purchases with Walmart or Murphy USA (though not Murphy Express), and 1% back on other purchases across the Walmart brands.
The Walmart MasterCard can be used at other merchants, and it earns 1% back on those purchases.
Synchrony Credit Cards – Getting Approved
While Synchrony does not have a "Shopping Cart Trick" like Comenity Bank credit cards to make approvals much easier, they are still considered a bank that is more likely to approve applicants.
To give yourself the best chance of approval, make sure you take care of your credit score. If you pay off your credit card bill and never carry a balance, your credit score will be in much better shape.
If you're not paying off your card completely (which you really should be!) as a general rule, make sure that you're not within 60% of your credit limit usage at the time of statement closing. If you ignore this, you'll be demonstrating that you're a consumer who really needs the bulk of their limit, which is a worrying sign to the banks!
The goal is to pay off your statement every month. If you can't, then make sure that the payment you make reduces any balance to less than 60% of your credit limit.
For example, if your credit limit is $500, make sure your closing balance (after making a payment) is less than $300. The lower, the better!
Also, keep your oldest credit card open since the length of your opened accounts is an important part of building a foundation for your credit score.
There are many reports of people being approved for Synchrony store cards with credit scores in the 600s. While there are many factors for approval and this doesn't make an approval a guarantee, it can give you an idea of what to expect with Synchrony credit cards.
If this credit score is still too much of a leap for you, consider starting with a secured credit card.
Easy Credit Cards To Get (Low or No Credit)
We recommend the The OpenSky® Secured Visa® Credit Card which doesn't require a credit check and is a solid option for those looking to boost their credit score.
By boosting your score, you'll have a much stronger chance of applying for more premium (and rewarding) cards.
Credit Card
Benefits & Info
OpenSky® Secured Visa® Credit Card



No credit check necessary to apply. OpenSky believes in giving an opportunity to everyone.
You choose your credit limit, as low as $200, linked to your security deposit
Reports monthly to all 3 major credit bureaus
Interest Rate: 17.39% variable APR
Cash Advance APR: 17.39% variable
Security Deposit: $200-$3,000
Fees:


Foreign Transaction Fee: 3%
Cash Advance Fee: $6 or 5%, whichever is higher
Late Payment Fee: Up to $38
Returned Payment Fee: Up to $25
Annual Fee: $35
Apply Now (at OpenSky's secure site)
Hot Tip: If you'd like more options, you can read our dedicated article on the 10+ easiest credit cards to get approved for. 
Final Thoughts
While there are clearly tons of options for credit cards from Synchrony, what they have in quantity, they seriously lack in quality.
The Amazon Store Card, Sam's Club cards, and Cathay Pacific Visa card might be useful to a small segment of the population, but there's a reason we don't hear about Synchrony cards as much as Chase or American Express.
When it comes to earning miles and points for travel, Synchrony has almost nothing to offer. The Cathay Pacific Visa has its place, but it's definitely not for beginners.
If you're just starting out, stick with earning Chase Ultimate Rewards and follow our express guide for beginners to make the most of your credit card applications.
We also published posts on The Best First-Time Credit Cards for Travel Rewards and Cash Back as well as The Best Travel Rewards Credit Cards for Any Type of Traveler, if you want even more information to read up on.
---
The information regarding the American Eagle Outfitters Visa, Athleta Visa, At Home Mastercard, Banana Republic Visa, Belk Rewards Mastercard, BP Visa, Cathay Pacific Visa, CheapOair, OneTravel, Chevron and Texaco Visa, Ebates Visa Credit Card (Rakuten, formerly Ebates), GAP Visa Credit Card, Lyft, Marvel MasterCard, Nissan Visa, Norwegian Reward Card, Old Navy, PayPal Extras MasterCard, PayPal Cashback MasterCard, eBay Extras MasterCard, eBay Platinum MasterCard, Sam's Club Personal MasterCard, Sam's Club Business MasterCard, ScoreCard Store Card, Stein Mart MasterCard, Synchrony Car Care Credit Card, TJX Rewards® Credit Card, Verizon Visa Rewards Card, Walmart Personal MasterCard, ABC Warehouse, ABT, Amazon Store Card, American Eagle Outfitters Store Card, American Signature Furniture Store Card, America's Tire Store Card, Ariens and Gravely Get the Gear Card, Ashley Furniture Home Store, Art Van, Athleta Store Card, At Home Store Card, Banana Republic Store Card, Bargain Outlet, Belk Store Card, Bernina, Big Sandy Superstore, Bjorn's, Blain's Farm & Fleet, Briggs & Stratton, CareCredit, Carpet One, CarCareONE Store Card, Pep Boys CarCareONE Card, CheapOair, OneTravel, Chevron And Texaco: Techron Advantage Premium Card, Chevron And Texaco: Techron Advantage Card, Citgo Rewards Card, City Furniture, Conoco Store Card, Discount Tire Store Card, DX Engineering, Electronics Express, Ethan Allen Store Card, Flooring America, Freedom To Ride, GAP Store Card, Guitar Center Store Card, Havertys Store Card, Hudson's Furniture, Husqvarna, JCPenney, Jewelery Exchange Store Card, Kraft Music, La-Z-Boy, Lenscrafters, Levin Furniture, Lowe's Store Card, Lumber Liquidators, Maaco, Mavis Tire, Mattress Firm, McCoy's, Meineke, Metro Mattress, Midas Store Card, Mohawk Flooring, Morris Home Furnishings, Musician's Friend, Napa EasyPay Store Card, Nautilus, Newegg, Old Navy, P.C. Richard & Son, Regency Furniture Showroom, Rooms To Go, Sam Ash, Sam's Club Store Card, ScoreCard Store Card, Sewing & More, Shaw Floors, Sheely's Furniture, Shop HQ, Sleep Experts, Sleep Number, Sleepy's, Specialized, Stein Mart, Summit Racing Equipment Speedcard, Sutherlands, System Pavers, Sweetwater, Tire Pros, TJX Store Card, Walmart Store Card, Westrich Furniture & Appliances, Value City Furniture, Amazon Prime Store Card, Cathay Pacific Visa, Sam's Club Mastercards, and Verizon Visa Rewards Card was independently collected by Upgraded Points and not provided nor reviewed by the issuer.