The Ultimate Guide to Chase Personal Checking Accounts [Types & Benefits]
Chase is a solid financial institution – and beyond their portfolio of banking products, they excel in offering a superb collection of rewards-earning credit cards that rival the competition.
But when it comes to banking, you could probably open a checking account with any of a dozen nearby banks. You may want to consider Chase, however, for the long-term value a Chase relationship can provide.
The whole financial package offered by Chase leverages your ability to manage your finances economically. It also allows you to earn valuable rewards with their credit cards and collect cash bonuses for opening new accounts and referring friends.
We're going to focus on personal checking accounts here because it's the perfect place to start a relationship with Chase.
In this article we'll cover:
Why you'd want a personal Chase checking account
The types of checking accounts available
Special checking accounts designed for students and military members
The best personal Chase credit cards
How to earn Chase cash bonuses
Let's get started with an overview of Chase personal checking options and see which may be right for you.
Benefits of a Chase Personal Checking Account
When deciding on a bank to open a personal checking account with, you might want to consider the whole package and what the relationship can do for you in the future. Selecting Chase can be a prudent financial move for a lot of reasons.
Why you should consider building a long-term relationship with Chase:
Accessibility (more than 4,700 branches and 16,000 ATMs)
FDIC insured
Ability to make mobile deposits
Online banking
Additional mobile banking tools and account alerts
24/7 customer support
Use Chase QuickPay and Zelle® to pay bills or for peer-to-peer payments
Paperless statements
Special account discounts and benefits for military members
Special accounts for students
Ability to link business checking and personal checking accounts
Higher interest rates and fee waivers for relationship customers
Bottom Line: Chase offers all the convenience, technology, and security you would expect from any solid financial institution. Above and beyond that is their superb industry-leading portfolio of rewards-earning credit cards. 

Types of Chase Personal Checking Accounts
An obvious place to begin establishing a financial relationship with Chase would be to open a Chase checking account.
You'll have several options depending on your financial situation and preferences. If you're a student or a military member, you'll find special accounts that are tailored specifically to your needs.
Let's take a look at the checking account options available at Chase.
Chase Sapphire℠ Checking
Those who have large resources held in Chase checking, savings, and investment accounts can eliminate banking and associated transaction fees with the Chase Sapphire Checking account.
You can also enjoy the benefits of Chase Sapphire Checking by simply paying the monthly service fee. Let's see if the benefits of the Chase Sapphire Checking outweigh the requirements.
Minimum Deposit to Open: $0
Monthly Service Fee: $25
Waiving the Monthly Service Fee: 
Keep an average beginning day balance of  $75,000 in combined qualifying Chase accounts and investments
Additional Benefits Over the Chase Premier Plus Checking Account:
No Chase ATM fees worldwide
ATM fees charged by the ATM owner will be reimbursed
No fees for insufficient funds or returned items (subject to limits)
No foreign exchange rate fees
No monthly service fees on up to 9 linked Chase accounts
Free safety deposit box
Commission-free online stock and EFT trades
You don't need heavy financial resources deposited with Chase to benefit from the Sapphire Checking account.
Even with a $25 monthly service fee, you may realize savings if you frequently use non-Chase ATMs, travel internationally, or have several family checking accounts that currently incur monthly fees.
You can open a Chase Sapphire Checking account online or visit a Chase branch; you can also upgrade an existing Chase checking account.
Hot Tip: If you plan to open a Chase Sapphire Checking account, be sure you check for special sign-up offers, like extra Ultimate Rewards Points!

Those who are looking for a straightforward checking account through Chase should explore the Chase Total Checking account.
Minimum Deposit to Open: $0
Monthly Service Fee: $12
Waiving the Monthly Service Fee: 
Electronic deposits made into the account totaling $500
A daily balance of $1,500 or more
An average daily balance of $5,000 or more in any combination between linked qualifying Chase checking, savings, or other balances.
Those who are looking to save money on banking fees.
Minimum Deposit to Open: $0
Monthly Service Fee: $4.95
Additional Benefits: 
No overdraft fees –Chase helps you spend only what you have.
No fees to cash checks.
No fees to pay bills with
Chase Online℠ Bill Pay
No fees to send money using Zelle
No fees on money orders or cashier's checks.
No fees at Chase ATMs. You may be charged to use non-Chase ATMs.
Chase College Checking℠
Students have specific banking needs. Being busy and on-the-go means digital banking services and easy access to their money are probably priorities.
Chase's student checking account does all that plus eliminates monthly fees and provides the tools a student needs to become more financially savvy.
Let's take a look at the features of a Chase College Checking℠ account.
Minimum Deposit to Open: $0
Monthly Service Fee: No Monthly Service Fee for up to 5 years if you're a student between the ages of 17-24 at account opening with proof of student status.
Waive the Service Fee After Graduation: 
Have a direct deposit to the account, OR
Keep an average ending day balance of $5,000 or more
Benefits of College Checking:
Chase QuickPay with Zelle – Pay just about anyone at anytime
Online bill pay – Manage and pay your bills from your phone or computer
Chase QuickDeposit℠ – Deposit checks with your phone
No monthly service fee – no monthly service fee for up to 5 years if you're a student between the ages of 17-24 at account opening with proof of student status.
Cardless ATM access using your mobile wallet – You don't need a physical card to get funds at the ATM
With no fees during the college years, Chase College Checking℠ is an economical way for students to manage their money. After graduation, a direct deposited paycheck waives the monthly fee.
Bottom Line: Geared toward the tech-savvy student who wants to build banking experience and learn how to manage their money, the Chase College Checking℠ account could be a great solution.
Chase High School Checking
The not-quite-ready for college set can still learn how to start managing money with a Chase High School Checking account.
Students ages 14-17 can qualify for this special student checking account with their parent/guardian as a co-owner.
Minimum Deposit to Open: $25
Monthly Service Fee: $6
Waiving the Service Fee:
A direct deposit is made to the account each statement period, OR
The account is linked to a qualifying personal parent/guardian checking account, OR
The account has an average ending day balance of $5,000
Hot Tip: Non-U.S. students may also qualify to open a High School or College Checking account with proper ID, a residence address (U.S. or foreign), account opening funds, and their passport.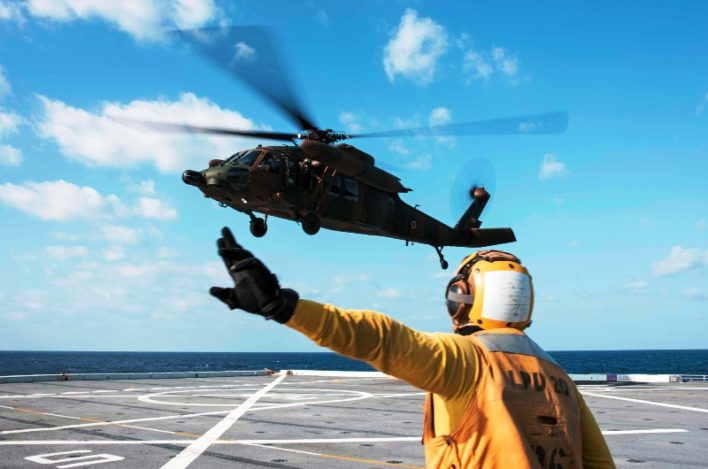 Chase Checking for Military Members
The Chase Premier Plus Checking account with Chase Military Banking benefits delivers a customized checking account tailored specifically to the needs of military members.
Who Qualifies? 
All active military, reserve, or National Guard members and veterans with valid military ID qualify for the following core benefits:
No monthly service fee (normally $25)
Free 3 x 5 safety deposit box
Fees waived on 4 non-Chase ATM transaction each statement period
No fees for counter checks, money orders, or cashiers checks
No monthly service fees on up to 2 additional checking accounts
No monthly service fees on savings accounts
No monthly service fees on Chase Liquid pre-paid cards
Military members who choose to direct deposit their paychecks receive these additional benefits:
Fees waived on all non-Chase ATM transactions
No Chase fee on wire transfers (incoming and outgoing)
No exchange rate transaction fees at international ATMs or when using debit card for non-USD transactions
If you're a military member, Chase Military Banking benefits could potentially save you hundreds of dollars a year.
Hot Tip: Chase's Survivor Program eliminates the debt on mortgages, loans, credit cards, and more for those military members who have been killed in combat or lost their lives due to military service. To learn more about this program, contact Chase at 877-469-0110.
Chase Private Client Banking
For those special clients who carry a $250,000 or more total balance in qualifying Chase accounts, the benefits are many.
Chase Private Clients receive access to special Chase products, priority services, and investment advice. They also receive fee waivers on their accounts and other elite benefits.
If you want to learn more, we've created an ultimate guide to Chase Private Client banking.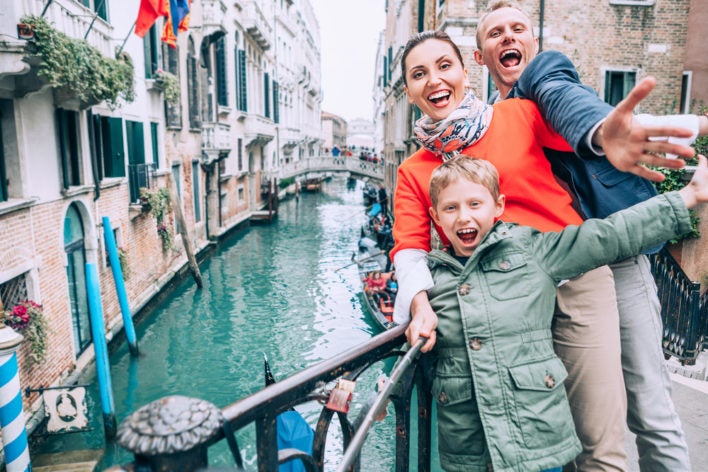 The Best Chase Personal Credit Cards
A rewards-earning Chase personal credit card can be a great complement to your personal Chase checking and savings accounts.
Whether you want a card that earns rewards on everyday purchases or you're looking to earn rewards on those travel purchases, Chase credit cards can do it all.
When it comes time to redeem your rewards, you'll have a lot of choices. First, even their cash-back credit cards earn rewards that can be redeemed for travel.
Additionally, you'll find travel statement credits, lounge access, and more travel value at redemption time with premium Chase credit cards.
You can also earn a great sign-up bonus when meeting minimum initial spending after card approval.
Here are some of the most popular and rewarding Chase personal credit cards:
Chase Sapphire Preferred® Card - This is our favorite beginners travel rewards card, which is currently offering a 60,000 point bonus after you spend $4,000 on purchases in the first 3 months from account opening. That's $750 toward travel when you redeem through Chase Ultimate Rewards®.

The card earns 5x points on travel purchased through Chase Ultimate Rewards, 3x points on dining and 2x points on all other travel purchases, plus more. Enjoy a $50 annual Ultimate Rewards Hotel Credit, and other travel benefits such as excellent travel insurance coverage, including car rental insurance and no foreign transaction fees, this card is a very rewarding card.
Chase Sapphire Reserve® - This premium card will get you access to 1,300+ airport lounges. as well as a number of other card benefits. The current sign up bonus is 50,000 points after you spend $4,000 on purchases in the first 3 months from account opening. You'll also get a $300 travel credit per year which wipes away a big chunk of the $550 annual fee. As an extra bonus, until 12/31/21, gas station & grocery store purchases will also count towards earning your Travel Credit.

Earn big with this card, earn 5X total points on air travel and 10X total points on hotels and car rentals when you purchase travel through Chase Ultimate Rewards immediately after the first $300 is spent on travel purchases annually. Earn 3X points on other travel and dining & 1 point per $1 spent on all other purchases.
Chase Freedom Unlimited® card - A solid, no annual fee card that earns you a $200 bonus after you spend $500 in your first 3 months. Earn 5% cash-back on grocery store purchases (not including Target or Walmart purchases) on up to $12,000 spent in the first year, and 5% on travel purchases through Chase Ultimate Rewards. Then earn 3% cash-back on dining and drugstore purchases, and 1.5% cash-back on all other purchases, but you won't get any travel benefits with this card.
Earning Cash Bonuses With Chase
Chase New Account Bonuses
We can all use some extra cash, and fortunately Chase often rewards its new customers with cash bonuses! When opening a Chase checking and/or savings account, you could be on your way to earning several hundred dollars.
The amount varies, but when you're ready to open a Chase account, you'll want to check to find which bonuses are being offered.
Bonuses for Student Accounts
New account bonuses for student checking may or may not be offered when you're ready to open an account.
When you're ready, check here to see if a bonus is currently being offered for a new student checking account.
Make Money by Referring Friends
Have a current Chase checking or savings account and need a little cash?
Just refer your friends (and family) — when they open an account with Chase, you'll receive a $50 cash bonus. You can refer up to 10 friends per year for a total of $500 extra cash in your account.
To get started, copy your unique referral URL link generated when you access the refer a friend page and share via social media or email.
You can also request Chase to send your friend a personal email invitation (but it can take several days). Your friend must use either link to apply for their account to ensure you receive your bonus.
Hot Tip: New account and referral bonuses are considered interest, so they are taxable income. You will receive a 1099 form from Chase at the end of the calendar year for the amount of the bonus. 
Final Thoughts
I'm obviously a Chase fan, but it's a valid love affair. I have several Chase checking accounts, savings accounts, an auto loan, previous mortgages, and a large collection of their credit cards. I definitely value the long-term relationship I've built with Chase, including my extended credit history with them.
My bias is also fueled by the thousands of dollars in travel I earn every year with Chase Ultimate Rewards points and statement credits. The travel perks of lounge access and the 50% more value I receive when redeeming points with my Chase Sapphire Reserve® add plenty of additional awesomeness!
The bottom line, of course, is whether Chase can add as much value for you.
I think you'll find that the whole package of what Chase can do, starting with one of their personal checking accounts, is worth considering a relationship with an institution that offers so much.
---
The information regarding Chase Private Client, and Chase Premier Plus Checking℠ was independently collected by Upgraded Points and not provided nor reviewed by the issuer.