[Expired] Qatar Airways Awarding Double Qpoints on All Flights [Limited Time]
Update: The below offer has expired and is no longer available. 
As travel continues to make a slow but noticeable rebound, airlines are doing whatever they can do to entice would-be travelers to spend their money.
Qatar Airways is rewarding its Privilege Club members based in the Americas with double Qpoints on new bookings made from September 7 to 12, 2021.
Double Qpoints Bonus on All Qatar Airways Flights
The double Qpoints bonus offer is on bookings made in economy, business, and first class cabins on flights operated by Qatar Airways only. The promotion is not restricted to 1 use, so bonus Qpoints can be earned on more than 1 trip.
The more Qpoints you earn, the higher you'll climb through Qatar Airways's Privilege Club and get perks discount on seat selection, priority check-in, and lounge access, regardless of your cabin class.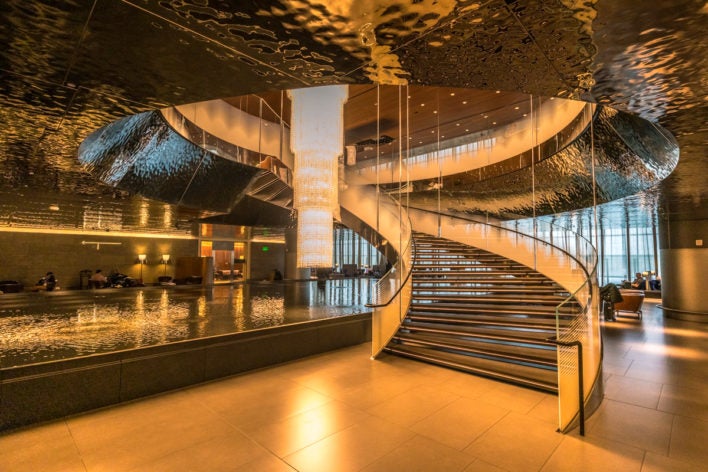 Privilege Club members that reside in the Americas, including Canada, Brazil, most Caribbean islands, Mexico, and the U.S., will be eligible for the bonus.
To qualify, members must first register for the offer by September 12, 2021, by logging in at Qmiles.com and clicking on the My Offers section. As the bonus will only be applied to tickets for travel between September 7, 2021, and May 31, 2022, make sure to enter your Privilege Club membership number at the time of booking or you'll risk missing out on the bonus Qpoints.
The double Qpoints earned from the bonus will be in addition to the base Qpoints earned as standard when flying Qatar Airways flights. Should Privilege Club members be enrolled in multiple promotions at once, the offer with the highest bonus currency will be applied.
If you need to reach out to the Qatar Airways' Member Service Centre for assistance regarding the offer, simply quote offer code 2109PC030 when calling 800-988-6128.
Hot Tip: If you'd like to know how many Qpoints you can expect to earn on an upcoming Qatar Airways flight, utilize the airline's Qcalculator.
How Qpoints Advance Your Privilege Club Status
Qpoints are different from Qatar Airways' Qmiles in that the more of this type of point currency you earn, the higher you progress through the Privilege Club tiers. They're similar to American Airlines EDQs, British Airways Tier Points, and Delta MQMs.
The airline you're flying, the fare class, and the distance of your flight will all affect the calculation of how many Qpoints you will be credited.
The table below shows the number of Qpoints required to earn each tier of Privilege Club status and what you'll need to requalify for that tier:
| | | | |
| --- | --- | --- | --- |
| Membership Tiers | Qpoints Required To Upgrade (Within Any 12 Month Period)  | Qpoints Required To Renew (Earned 12 Months Prior To Renewal Date) | Qpoints Required To Renew (Earned 24 Months Prior To Renewal Date) |
| Burgundy | None | None | None |
| Silver | 150 Qpoints | 135 Qpoints | 270 Qpoints |
| Gold | 300 Qpoints | 270 Qpoints | 540 Qpoints |
| Platinum | 600 Qpoints | 540 Qpoints | 1,080 Qpoints |
Additionally, Privilege Club members will need to earn at least 20% of the required Qpoints or fly 4 sectors (within 12 months before retaining status) or 8 sectors (within 24 months prior to retaining status) on flights either operated or marketed by Qatar Airways. If you register for the double Qpoints bonus promotion and follow the terms of the offer, your flights would meet this requirement.
Final Thoughts
If you fly Qatar Airways regularly and would like to build your elite status with the Privilege Club program, now might be a good time to plan your future travel and get some bookings locked in. However, if your loyalties lie with a U.S. carrier, this offer wouldn't be the most valuable to you.