The 30 Best Things To Do in Chicago [Free, Kid-Friendly Activities, Museums]
Chicago is a cool contrast of high-rise architecture and urban green spaces and is a fabulous destination for a city break. Along the banks of Lake Michigan, you'll find miles of beaches, parks, museums, and a pier offering plenty of entertainment.
Take in the far-reaching views from the top of a skyscraper, learn about Al Capone's reign over Chicago's historic organized crime scene, or visit one of the last zoos in the U.S. to offer free admission. Whether you're visiting with the family or are on a budget, we've got you sorted with the 30 best things to do in Chicago.
Hot Tip: If you're flying into Chicago, take a look at our terminal guides for Chicago O'Hare International Airport (ORD) and Chicago Midway International Airport (MDW).
The Best Free Things To Do in Chicago
1. Admire Exotic Plants at Garfield Park Conservatory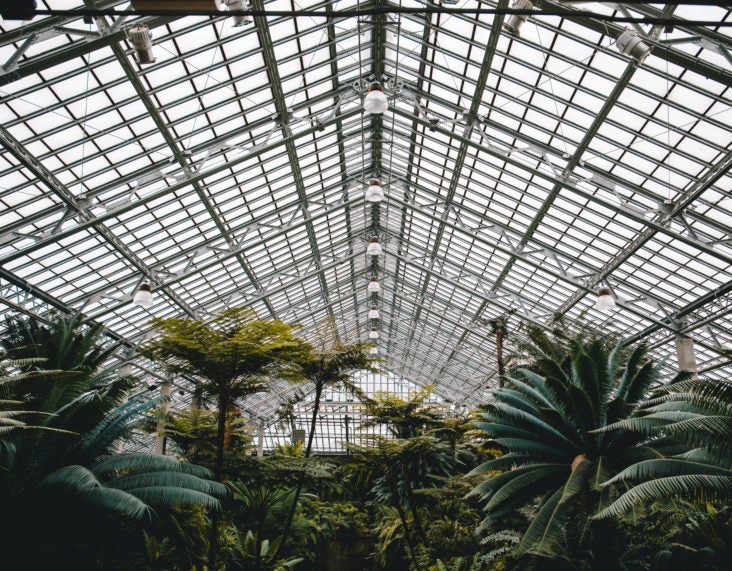 Garfield Park Conservatory is one of the largest botanical conservatories in the U.S., spanning around 2 acres. 8 different rooms showcase thousands of plant species from all over the world, including the palm-like cycad — one of the oldest plant species. Stroll around various botanical environments, such as the desert room with its collection of cacti and succulents and the warm tropical Palm House, with palm trees as tall as the 65-foot ceiling.
2. Take a Selfie at Millennium Park's Cloud Gate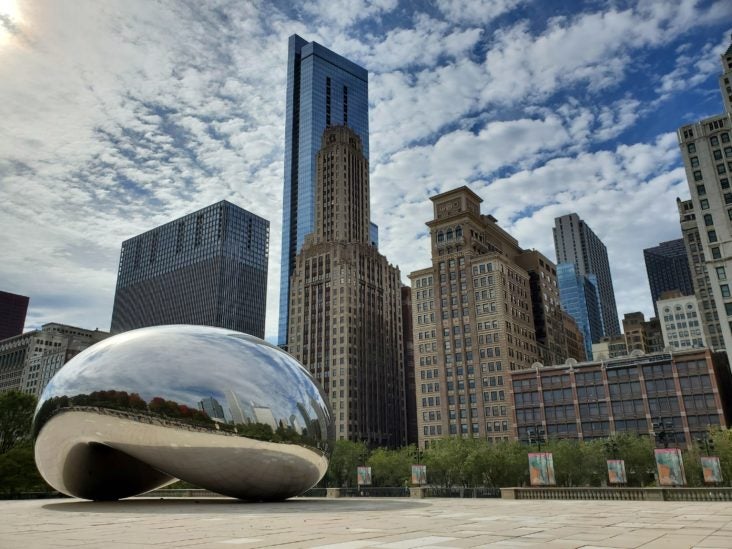 Millennium Park is located on the east side of downtown Chicago and is popular for its exhibitions, outdoor film and music events, and the iconic Cloud Gate, or "Bean," providing quirky and distorted reflections. With its 15-foot hedge, a stroll through the beautiful Lurie Garden will quickly have you forgetting you're in this busy city, or head to the Crown Fountain to splash around on a warm day. There are often events going on in the park, so check out the events calendar before you visit.
Hot Tip: With an abundance of hotels all over the city, check out the best Chicago hotels to book with points and the best cheap hotels in Chicago.
3. Walk Over Historic Michigan Avenue Bridge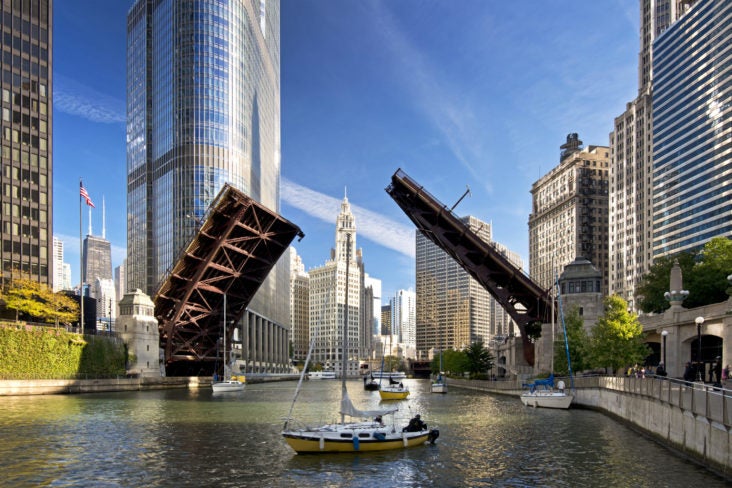 Michigan Avenue Bridge (officially named DuSable Bridge) was the first double level bascule bridge to be built, opening to traffic in 1920. Historically, the bridge would open thousands of times a year, but it now operates on a limited schedule to not disrupt the traffic on Michigan Avenue that crosses the Chicago River. Seeing the bridge lift is a real spectacle, and you can watch the mechanics in motion with a visit to the McCormick Bridgehouse & Chicago River Museum.
4. Learn About Endangered Species at Lincoln Park Zoo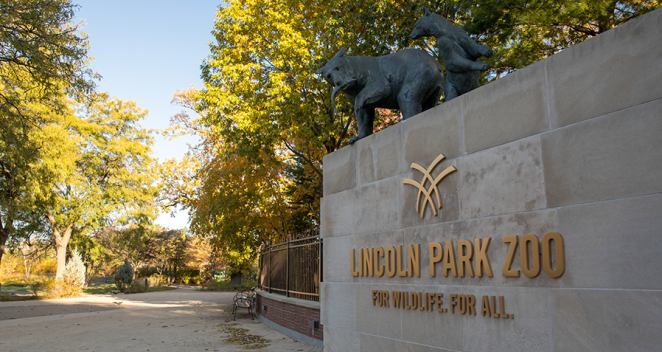 Lincoln Park Zoo is one of the few zoos in the U.S. that doesn't charge an entry fee, making it a popular attraction for tourists and locals. Home to almost 200 species of animals, you'll find animal exhibits from gorillas to rhinoceros and seals to snakes. Take a self-guided tour to learn about the zoo's endangered species and stroll around the pretty gardens that make up the 49 acres. The nature boardwalk offers some excellent viewpoints of the city skyline, so be sure to stop to snap a photo.
5. Enjoy the Buckingham Fountain Water Display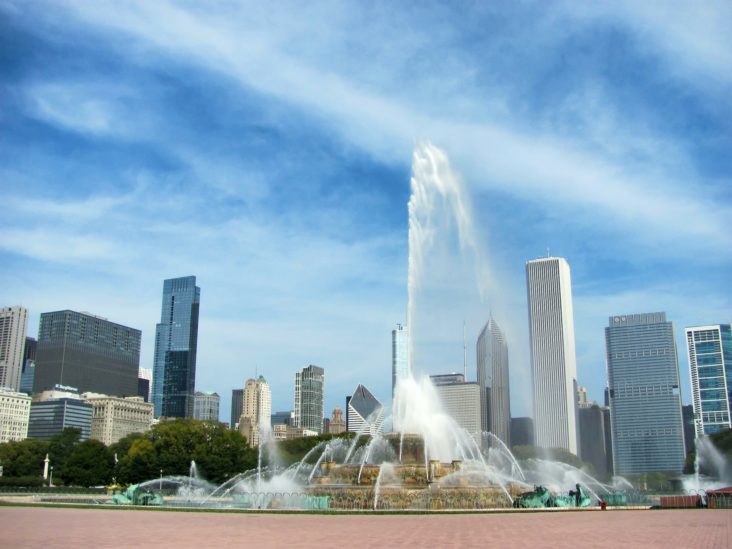 Stop by Buckingham Fountain between 9 a.m. and 11 p.m. (May through October) to watch the 20-minute water jet display that takes place on the hour, every hour. The ornamental fountain stands prominently in the center of Grant Park and was donated to the city by Chicago's art patron Kate Sturges in memory of her brother, Clarence Buckingham. If you visit at dusk, you'll also be treated to a spectacular light display that accompanies the jets that shoot water up 150-feet in the air.
The Best Things To Do in Chicago in the Summer
6. Sail Down the Chicago River on an Architecture Cruise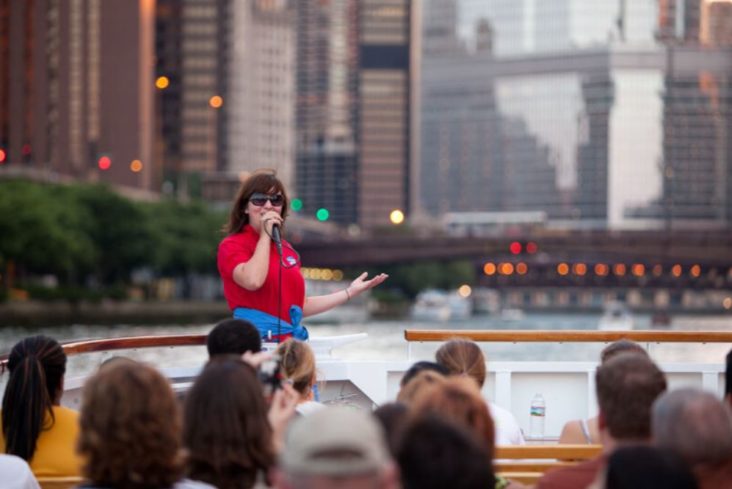 If you're an admirer of architecture, there's no better way to explore the city's engineering wonders than with an architecture cruise down the Chicago River. Your guide will narrate the sights as you meander past the Tribune Tower, Wrigley Building, Marina City, Trump Tower, and more. Enjoy a drink from the onboard cash bar and listen to the history of how and why Chicago pioneered the world's first skyscraper.
Hot Tip: Step-up your architecture photography game and check out our article on the best travel cameras.
7. Take in the Spectacular City Views From 360 Chicago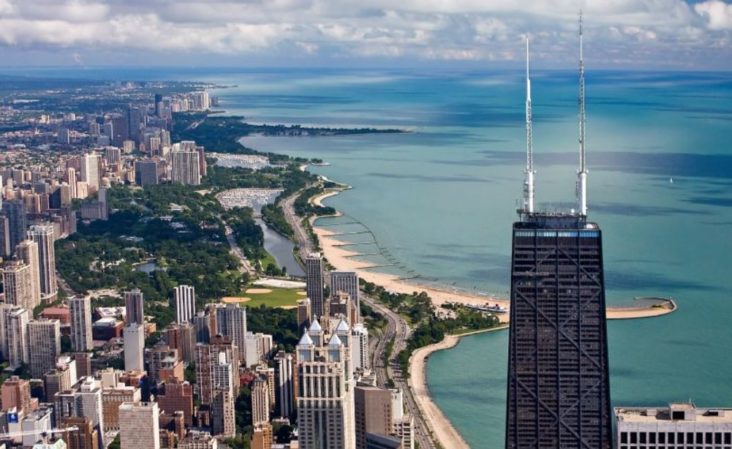 360 Chicago is an observation deck on the 94th floor of the John Hancock building. The excitement starts from the moment you step into the elevator as you shoot up 1,000 feet in just 40 seconds. The observation deck offers magnificent views of Lake Michigan and the surrounding skyline, and those brave enough can upgrade to the TILT experience to look down over the Magnificent Mile. Skip the queues and book your ticket with 24-hour cancellation.
8. Browse Luxury Boutiques on the Magnificent Mile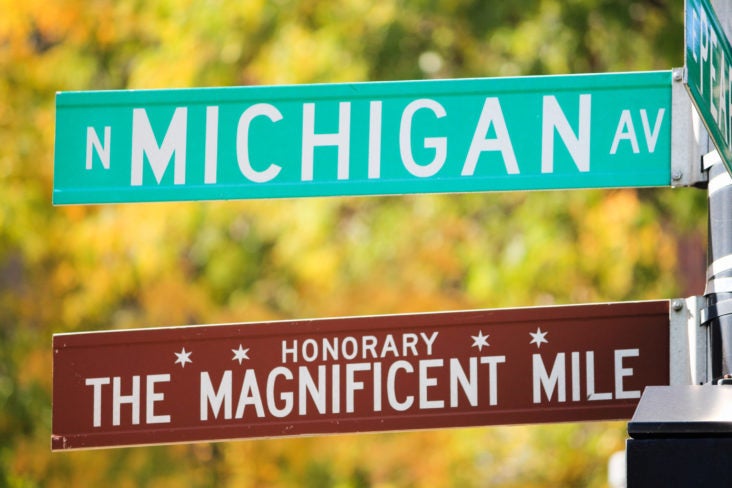 The Magnificent Mile is a stretch of Michigan Avenue that runs north from the Chicago River to East Oak Street. This upmarket area is Chicago's largest shopping district, home to luxury boutiques, premium retail brands, and large department stores. The area offers more than just excellent shopping — there are iconic landmarks to admire, museums to visit, and top-rated restaurants to fuel your exploration.
9. Walk, Cycle, or Roller Blade Along the 606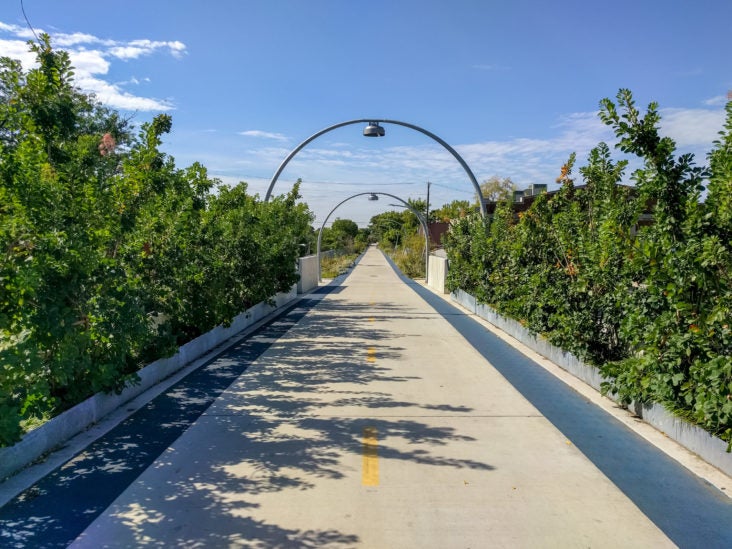 The 606 was originally an old railway line that was transformed into a 2.7-mile trail that is now popular for walking, cycling, and rollerblading. Running from Wicker Park to Humboldt Park, the trail has several access points along the way, as well as scenic lookouts, parks, and even an urban art exhibition space.
Hot Tip: Summer in Chicago can really heat up, so be sure to stay hydrated with the best hydration backpacks for travelers. 
10. Sightsee From an Open Top Bus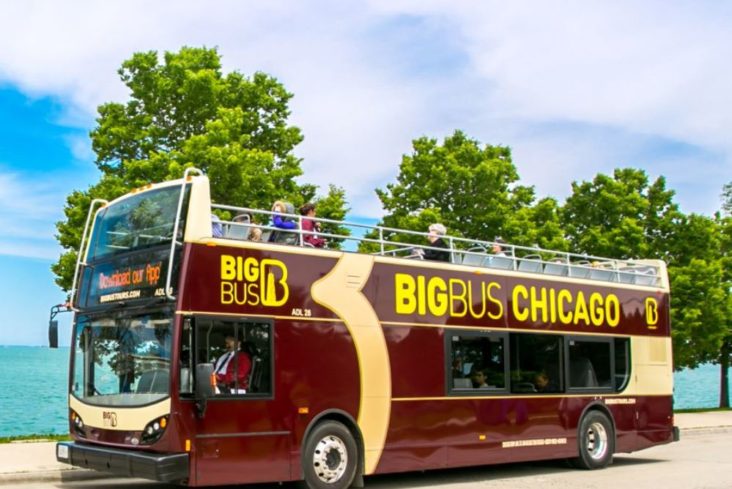 Hop aboard an open-top sightseeing bus tour and enjoy unobstructed views as you're transported to all of the city's top landmarks. Learn all about the history of Chicago as your enthusiastic guide narrates your journey and choose to hop off at 13 stops to explore certain attractions in more detail. From your elevated position, you can snap away as you pass sights such as Michigan Avenue Bridge, Millennium Park, and Willis Tower.
The Best Things To Do in Chicago at Night
11. Catch a Show at the Chicago Theatre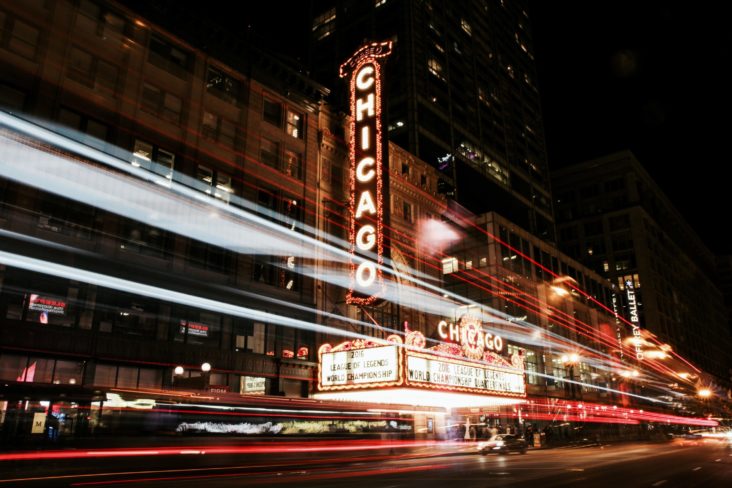 Built in 1921, the Chicago Theatre is one of the city's major historic landmarks and was originally known as the Balaban and Katz Chicago Theatre. When strolling down North State Street, you can't miss the famous illuminated vertical marquee that spans 7 stories of the building. As well as featuring various stage shows, concerts, and comedy, you can book a tour for behind the scenes access to the dressing rooms and stage area.
12. Learn About Chicago's Historic Mobsters on a Crimes Night Tour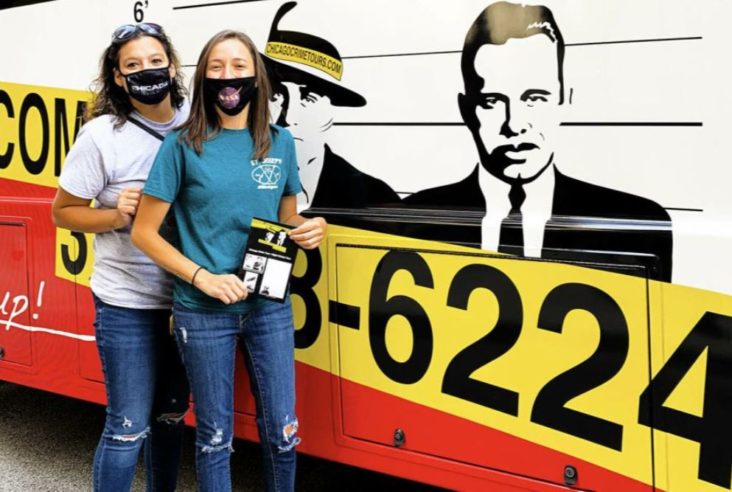 Chicago was historically home to some of the nation's most high-profile mobsters and gangsters, including Al Capone, John Dillinger, and Bugs Moran. On the Chicago Crimes Night Tour, you'll learn all about the organized crime that plagued the city from the 1920s and visit the locations of the St. Valentine's Day Massacre, Biograph Theatre, among other notorious crime scenes.
13. Laugh the Night Away at Second City Comedy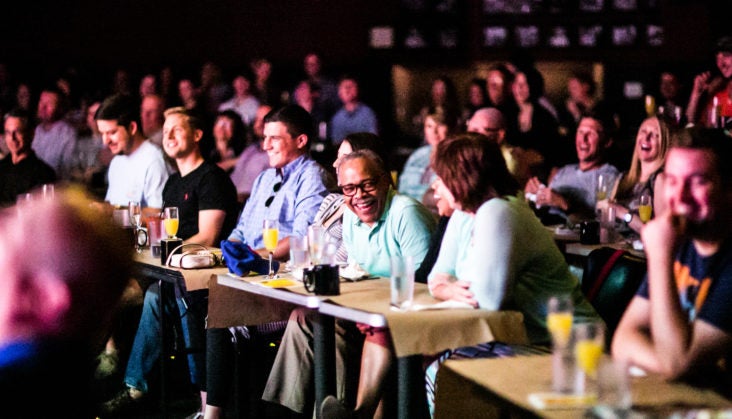 Second City is a comedy troupe that has been running since the 1950s across the U.S. and Canada and was the professional birthplace of the likes of Bill Murray, Steve Carell, Eugene Levy, and Mike Myers. The comedy club, located in the Old Town, has a variety of shows to suit different audiences, from sketch comedy to improv.
Hot Tip: If you're heading to Chicago for a short break, pack light with these perfect travel weekender bags. 
14. Indulge in Chicago's Famous Deep-Dish Pizza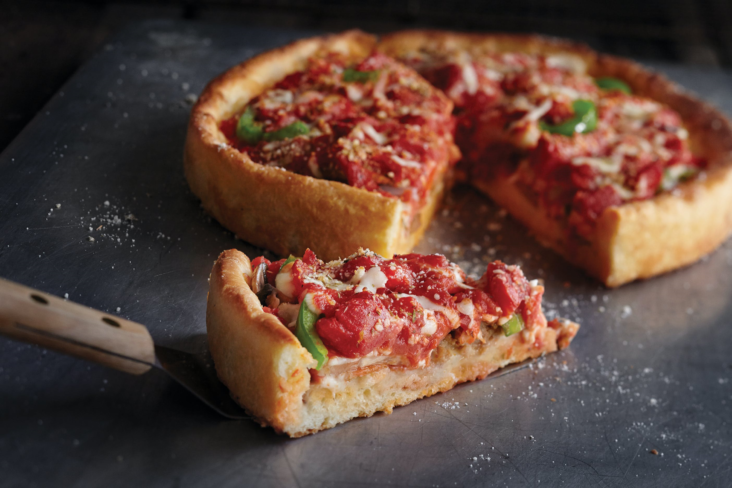 Chicago is renowned for its delicious deep-dish pizza that was developed in the 1940s by the owners of Pizzeria Uno (now Uno Pizzeria & Grill). The restaurant remains open to this day in Chicago's Near North Side and attracts tourists and locals that can't resist the thick crust and inverted layers of cheese, tomatoes, and meat.
If you don't happen to be in that area, you'll also find scrumptious pizza at Burt's Place, Gino's East, and Pequod's Pizza, to name just a few.
15. Relax and Listen To Jazz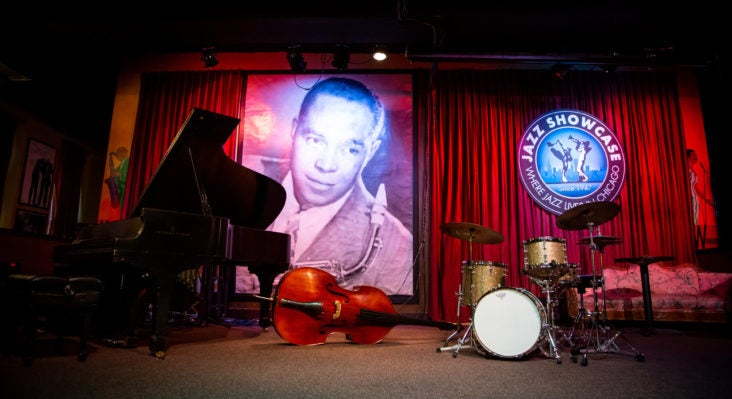 Founded in 1947, Jazz Showcase is the oldest jazz club in Chicago and has hosted some of the greatest local and international musicians, including Roy Hargrove, Chris Potter, and Frank Morgan. The club has performances every evening at 8 p.m. and 10 p.m. and a Sunday matinee at 4 p.m. with free entry for children under 12.
The Best Museums in Chicago
16. Admire Ornate Architecture at the Chicago Cultural Center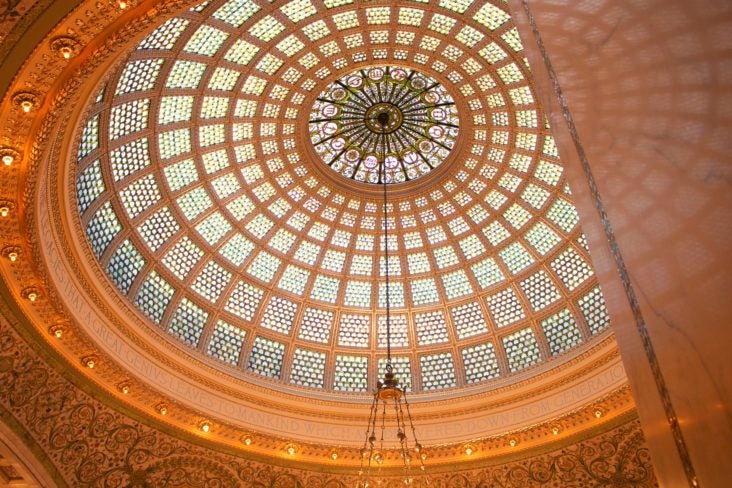 The Chicago Cultural Center opened in 1991, having been constructed in 1897 as the city's first public library. As well as hosting many free events, visitors are drawn in by the building's dazzling architecture. Admire the 2 beautiful stained-glass domes that are located at the northern and southern ends of the building and the white Italian Carrara marble in the Washington Street lobby.
17. Explore the City's Development at the Chicago History Museum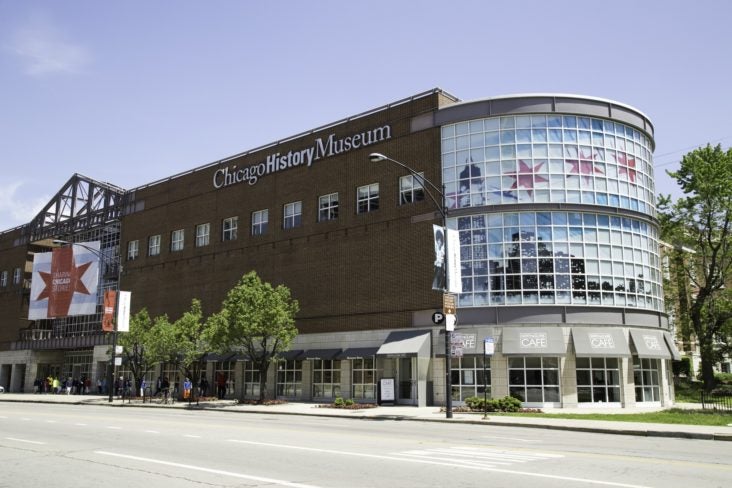 The Chicago History Museum is the city's oldest cultural institution dating back to 1856 when the Chicago Cultural Society (as it was originally known) was first founded. Discover how Chicago developed into a bustling trade and transportation hub in the 19th century and jump on board the city's first L train passenger car. Children will love the Sensing Chicago exhibit, where immersive experiences encourage the use of all 5 senses, lying inside a giant hot dog, riding a high wheel bicycle, and listening to the Great Chicago Fire.
Purchase your entry ticket in advance with a 24-hour cancellation policy.
18. Appreciate Impressionist Masterpieces at the Art Institute of Chicago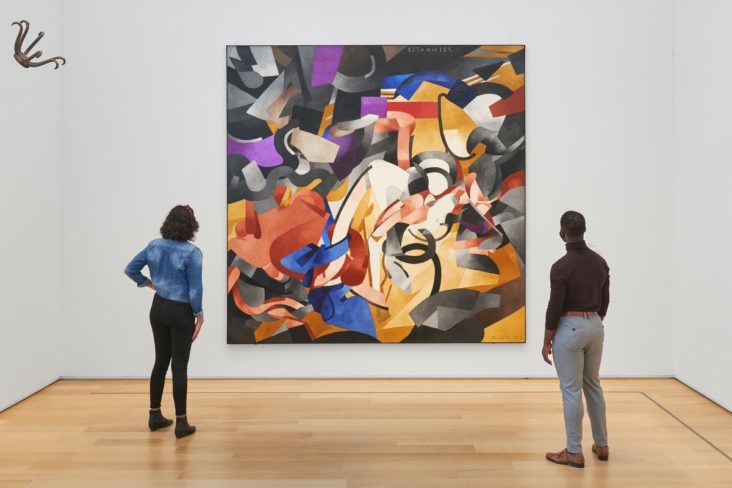 Stop off at the Art Institute of Chicago when visiting nearby Millennium Park and admire the hundreds of thousands of works of art that are permanently exhibited here. Whether you're an art connoisseur or are just looking for a relaxing afternoon activity, you'll be sure to appreciate the museum's diverse gallery, including the largest collection of impressionist paintings outside of Paris.
Hot Tip: If you're visiting from the West Coast, take a look at our article on the best ways to redeem miles to fly from Los Angeles to Chicago.
19. See Fossilized Dinosaurs at the Field Museum of Natural History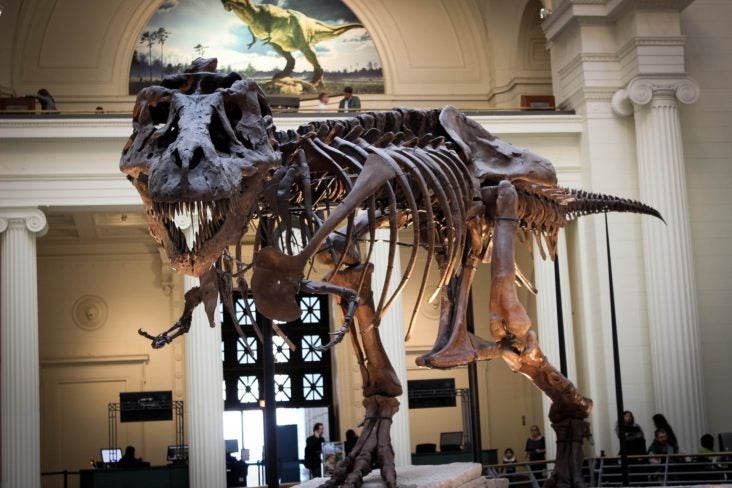 Journey back through 4.6 million years of natural history with a visit to the Field Museum, where millions of specimens and artifacts are on display. Exhibits feature fossilized and cast dinosaur skeletons, an ancient Egyptian tomb with mummified humans and animals, and a nature boardwalk to discover animal habitats of the Midwest.
20. Have Fun While Learning at the Museum of Science and Industry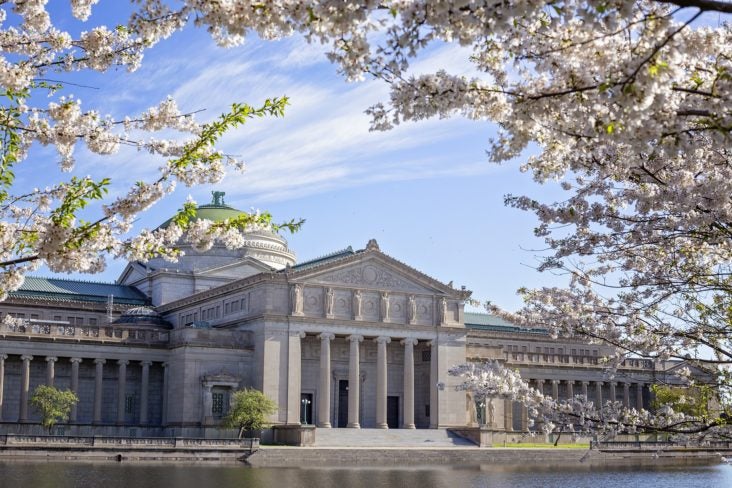 The Museum of Science and Industry can be found inside an exquisite neo-classical building that was originally designed for the World's Colombian Exposition in 1893. Now the largest science museum in the Western Hemisphere, the 400-foot space is packed full of exciting exhibits, real and replica historic vehicles, and hands-on experiences. There's also a five-story domed movie theater that shows inspiring and educational films for an additional fee.
The Best Things To Do in Chicago With Kids
21. Watch Sharks Swim at Shed Aquarium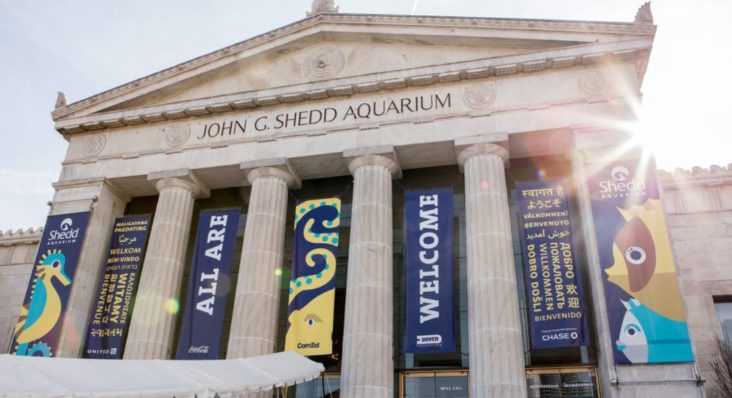 Shed Aquarium is located on the edge of Lake Michigan and is home to over 30,000 aquatic creatures. Various exhibits showcase marine and freshwater habitats from all over the world, from a Caribbean reef to North America's very own Great Lakes. Learn all about the diverse diet of a shark or the aquarium's rescue and rehabilitation program of sea otters. If you want to get up-close with penguins, sea lions, or beluga whales, you can choose from several animal encounters.
Hot Tip: Family holidays create beautiful memories, but they can be overwhelming. We've offered some tips on how to avoid stress and have more fun when traveling with the kids.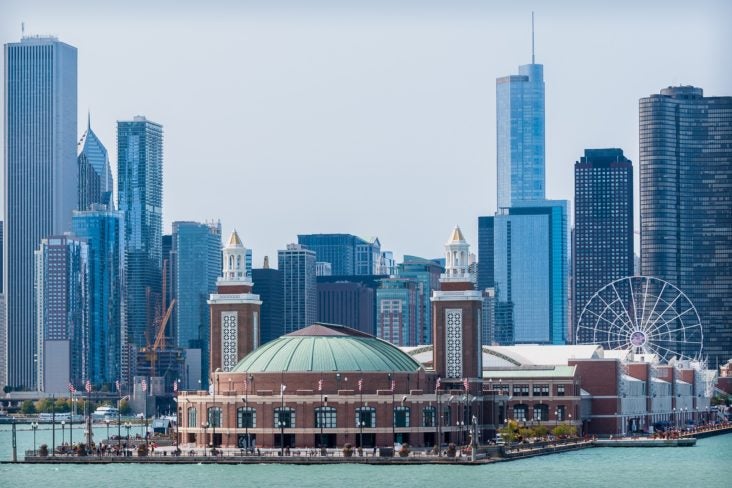 Navy Pier is one of Chicago's most popular attractions and is certainly not your average pier. Stretching over 3,000-feet into Lake Michigan, Navy Pier is packed full of entertainment, offering 50-acres of shops, restaurants, parks, and attractions. Enjoy a ride on the Centennial Wheel that stands prominently in the middle of Pier Park, and there's often live music, art exhibitions, and firework displays throughout the summer.
23. Relax and Swim at a Lakeside Beach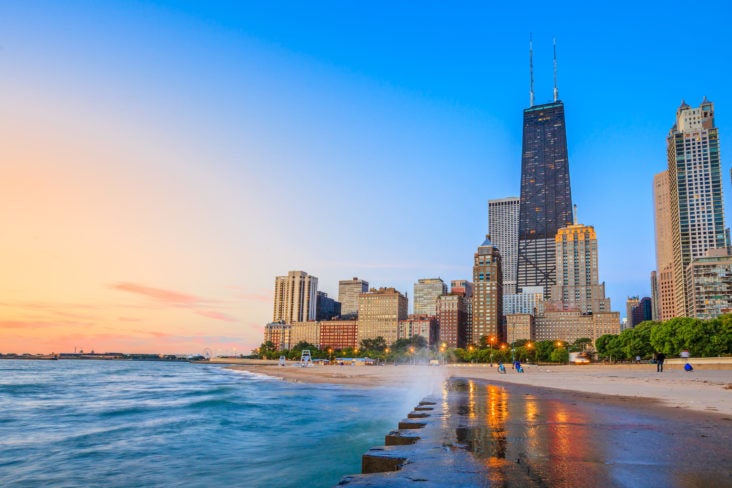 Chicago has 26 miles of beaches that are perfect for summer lazing or splashing around in the lake. Sandy stretches such as Oak Street Beach and North Avenue Beach are popular for sunbathing, swimming, and volleyball and have amenities such as restrooms, lifeguards, and sports rentals.
Hot Tip: Stay safe and comfortable splashing around on the beach with the best water shoes for women and men.
24. Entertain Your Little Ones at the Children's Museum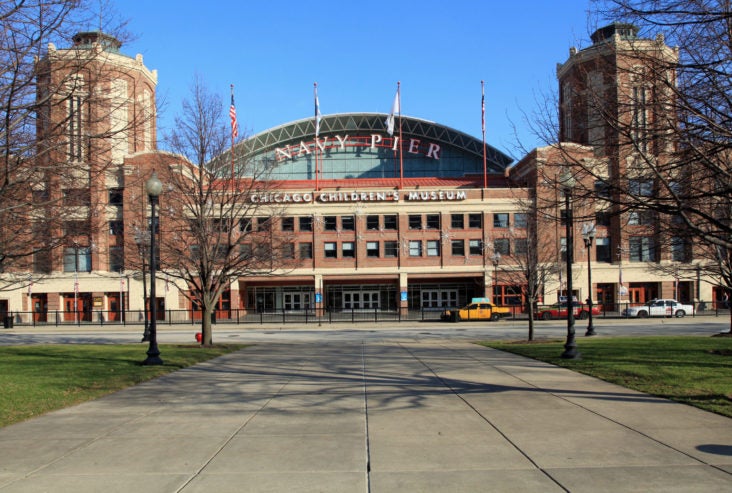 As its name suggests, the Chicago Children's Museum is all about education and entertainment for little ones. Your child can be a paleontologist for the day digging for dinosaur bones or can get creative, painting, molding, or sewing in the art studio. There are 14 exhibits that are suitable for either 4- to 8-year olds or kids over 9, and admission is free the first Sunday of the month for visitors under 15.
25. Learn About the Universe at Adler Planetarium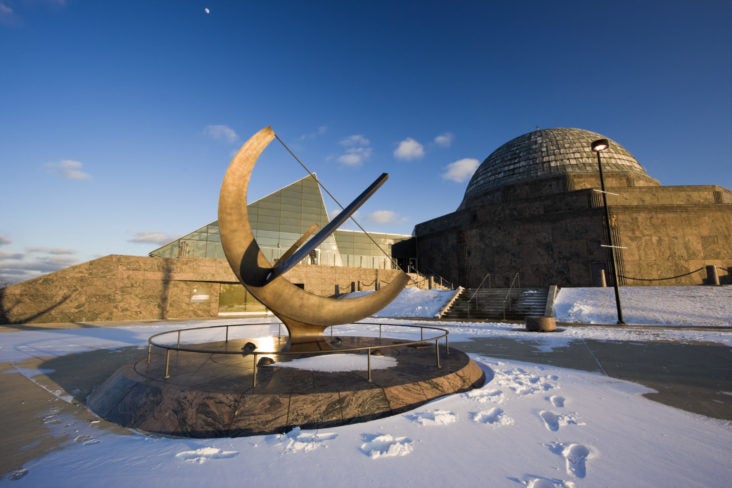 Adler Planetarium was the first planetarium in the U.S. and has played a key part in astronomical research and education since the early 1930s. Launch a rocket in the interactive Mission Moon exhibit or walk through a cosmic timeline to understand how our universe evolved. The planetarium also has 3 large theaters for visitors to enjoy an immersive journey into outer space as well as scheduled lectures and events.
Bottom Line: For even more suggestions, check out our detailed guide of things to do in Chicago with kids.
The Best Events in Chicago
26. Watch Parachute Demonstrations at the Chicago Air and Water Show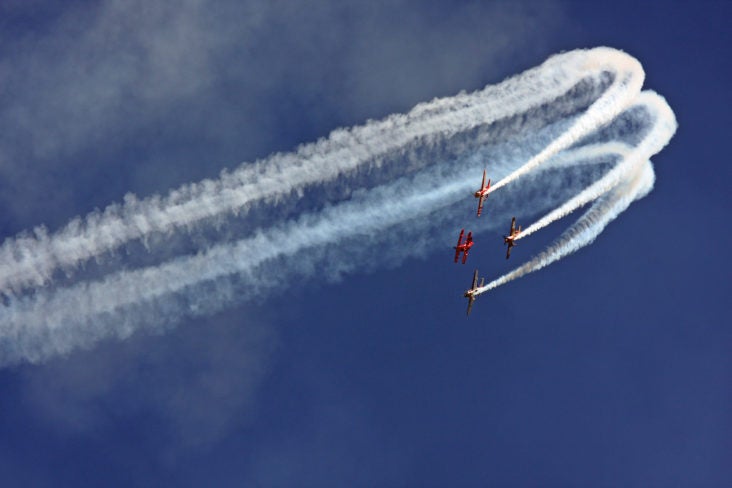 The Chicago Air and Water Show takes place annually in August and is the largest show of its kind in the U.S. Millions of visitors take to the edge of Lake Michigan to watch spectacular performances by military aircraft, boats, and parachuting demonstrations. The most popular spot for spectators is North Avenue Beach, where you can pitch up with your beach towel and a picnic and enjoy the 2-day event.
27. Meet Your Favorite Artist at Lollapalooza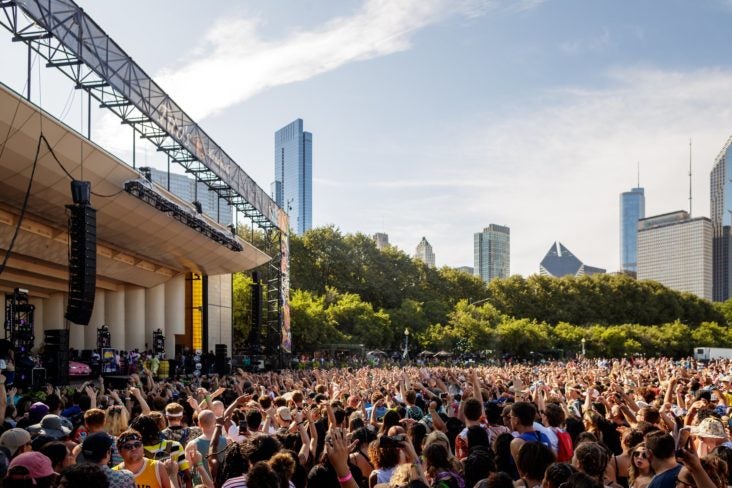 For 4 days in August, hundreds of thousands of music-lovers come together in Grant Park to celebrate Lollapolooza. Rock bands, hip-hop artists, and DJs perform across multiple stages, and as a family-friendly festival, a Kidzapalooza area offers music and workshops more suitable for little ones. Relax in between shows at Chow Town with more than 30 food vendors, browse the art market, or visit the autograph tent for the chance to meet your favorite artist.
Hot Tip: Keep your valuables safe in a crowd with these travel money belts.
28. Grab a Bite at Taste of Chicago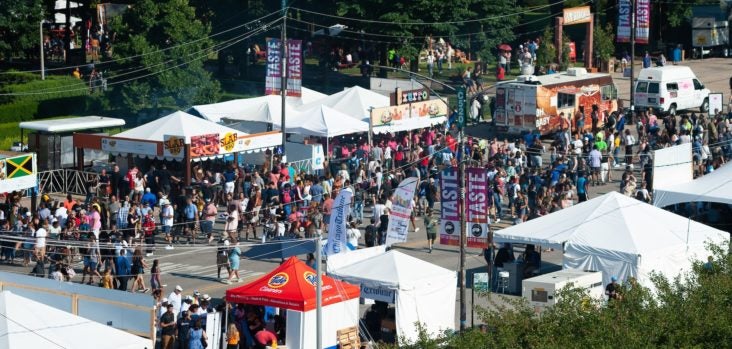 Taste of Chicago is a free festival that takes place in Grant Park over 5 days in July. Visitors can purchase food tokens to redeem against tasting portions or full-size meals from the many local restaurants serving a variety of cuisines from their food trucks and pop-up stalls. There's also plenty to do besides eating, with daily music, art exhibits, and dance performances.
29. Celebrate All Things Irish on St. Patrick's Day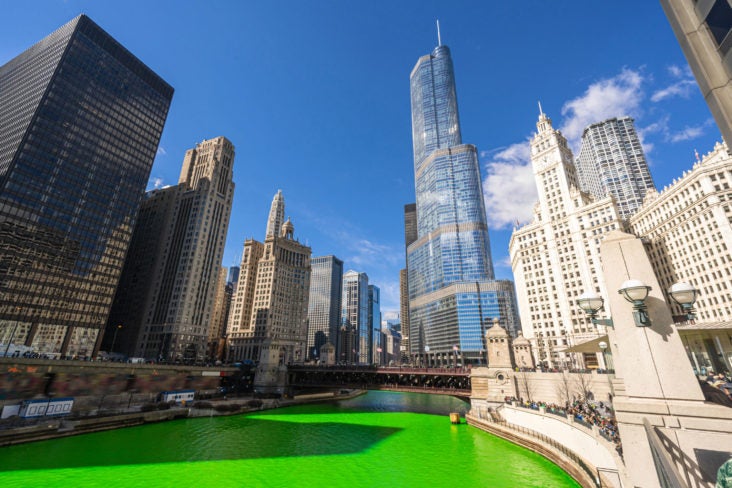 It's hard to miss the St. Patrick's Day March celebrations in Chicago with the city's annual tradition of dyeing the Chicago River bright green. From around 9 a.m. into the mid-afternoon, revelers will line the river between State and Columbus to view this spectacle, as well as watching the parade that proceeds down Columbus from Balbo Drive from noon.
30. Enjoy the Festive ZooLights at Lincoln Park Zoo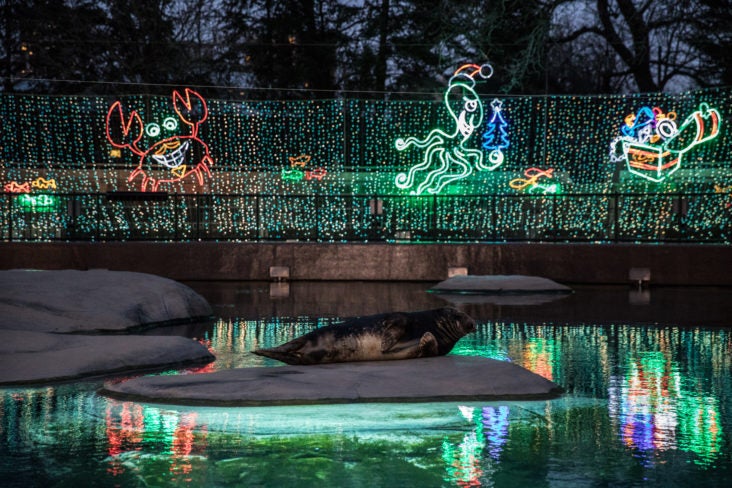 From late November until the new year, Lincoln Park Zoo is illuminated with over a million twinkling lights to create the city's much-loved festive tradition, ZooLights. As with general zoo admission, entry is free, and visitors can meet Santa and view their favorite animals with exhibits staying open late. Kids will love the 3D light displays, and adults can warm up with a spiced wine from the holiday-themed pop-up bar.
Final Thoughts
Chicago is one of the most tourist-friendly cities in the U.S. as it's easy to navigate and has friendly locals and an amazing scene for shopping, food, nightlife, culture, and nature… everything you could want for the perfect city break. Spring and summer are the most popular times to visit Chicago as the weather is warm and the city hosts several events, but visit outside of June and July if you're looking to avoid the crowds.