The 12 Best VPN (Virtual Private Network) Services for Travel – 2021 Guide
If you are serious about your online security, wherever in the world you may be, then a VPN could offer all the personal protection you need. On top of that, an effective VPN can also help you bypass banned and restricted websites and ensure that you can watch movies, download data, connect on social media, and browse the internet virtually anywhere in the world.
Portable, affordable, and incredibly effective, VPNs for travel can open up a whole new world of online experiences wherever you are headed.
What Is a VPN and How Do They Work?
VPN simply stands for "virtual private network." While your regular internet security features help to protect you on both private and public networks, VPNs encrypt your data to add a layer of privacy that helps to protect your identity wherever you may be.
Rather than connecting to the internet via an unsecured network, a VPN acts as a tunnel between 2 devices that lets you access the full range of website and internet services privately and securely.
This system of connecting to the internet safely transfers data across the internet in an encrypted manner. This alone helps to protect your personal data from hackers and prevents your internet service provider from accessing or gaining control of your information while you are online.
A VPN can also help to spoof or trick the internet into thinking that you are in a different location, which is important if you travel a lot and regularly use services that set restrictions based on geodata. This is why using a VPN is particularly useful while you are traveling.
These secure and private connections also offer an additional layer of protection over and above your regular firewalls, anti-virus packages, and other internet security features, but it is worth remembering that if your device is already compromised with malware, a VPN won't protect you from being spied on.
Finally, a VPN will help you access a wide range of banned or restricted websites or social media that you would not otherwise be able to. There are some risks involved in using one (more on those later), but for the most part, a VPN offers a safe and reliable way to make the most of the internet abroad.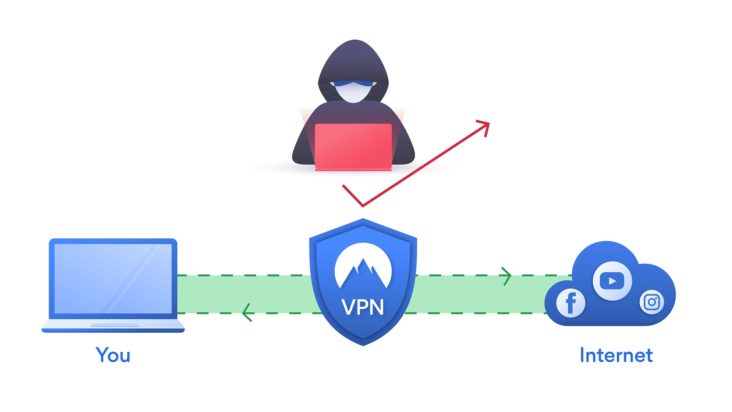 Why Do I Need a VPN for Travel?
When you are away from the safety of your home or office network, you can be far more vulnerable to hackers and those who want to steal your information. Here are some of the most obvious reasons why a VPN can make your internet experience while traveling safer and more reliable.
Protect Your Personal Data
This is often the primary reason for investing in a VPN, and many regular travelers consider this a vital element in keeping their personal data safe when they are away from home.
Whether you are working from an internet cafe, watching films in your hotel room, or simply looking for travel advice on the road, connecting to public networks can potentially expose your personal data and passwords to prying eyes.
If you can access the internet without having to use any log-in details or a password, chances are it is unsecured and, therefore, unsafe. Some hotels will offer a basic layer of protection, but you are still at risk from hackers who can access your emails, bank details, credit card details, and passwords, just by you using the internet for a few short minutes.
Bottom Line: A VPN is an invisible guardian that will encrypt all of the data you send and receive, making it virtually worthless to any would-be hacker.
To Access Blocked Sites and Bypass Censorship
In some countries around the world, access to the internet is stringently censored, making it almost impossible to update your Facebook page or chat with your friends on WhatsApp.
Countries such as the United Arab Emirates, Iran, Oman, and China block lots of our most-used western sites, meaning you will need to find a way around the censorship rules if your want to keep in touch. In some of these countries the use of VPNs are blocked and in others it is illegal. The use of a VPN in these countries is at your own risk.
For example, if you chose to use a server that is located in Chicago, London, or a vast majority of other places, you will be able to connect to most social media sites as you would normally.
This also applies to websites that restrict access to visitors from other countries. Some news sites, for example, only play video to domestic users. A good VPN will also help you to access your regular streaming sites such as Netflix and Hulu, which can be a real boredom-buster when traveling.
To Access Country-Specific Content
Most cell phones and other internet-led devices will automatically filter search results from your immediate locality. This clever function is fantastic when you want to know where the nearest restaurant is, or directions to your hotel, but not helpful if you need information from back at home.
The same rules apply to streaming sites that can offer different content in different countries. If you want to carry on where you left off with your favorite series, you may need to log on from your original location.
A VPN will let you do this by allowing you to choose from a large list of countries to connect from, meaning you never have to miss a moment of your favorite TV show or deal with search results or content that is not relevant.
To Snap up Better Travel Deals
If you are on an extended adventure, you may need to book additional flights or further hotel or travel arrangements while you are away. Some countries offer better deals than others. By choosing where you connect from, your VPN could help you to find more affordable flights and accommodation at the touch of a button.
To Protect Your Finances on the Go
Many banks and financial institutions have more stringent security protocols in place if you try to log in to your online banking from somewhere overseas. They may ask for extra verification steps, that if you get wrong or can't remember the answers to, could see your access denied and your account frozen.
This could be catastrophic while you are away from home and cause you a huge amount of problems. By using your VPN, you will be able to connect from your home country, allowing for easy access to your bank account every time you need it.
Where Do VPNs Not Work?
Some countries have an active dislike of VPNs, and as such, their use is either banned or severely restricted. In some destinations, using a VPN may be at best completely redundant, or at worse, potentially illegal. In others, you may still be able to use your VPN provided that you can configure it and set it all up before you arrive.
Wherever you are headed in the world, you should check the restrictions with regards to VPNs before you go. But as a general rule, there are some places where you may encounter some problems. VPNs are totally banned in the following countries.
Belarus
China
Iran
Iraq
Oman
Russia
Turkey
Uganda
United Arab Emirates
Venezuela
Side note — being "banned" doesn't necessarily mean that your VPN won't work in any of the above countries, but you may be in big trouble if you get caught using one.
In some Middle Eastern countries, including Qatar and Bahrain, access to the internet is heavily censored, but the use of VPNs is still technically legal.
Hot Tip: The best way to ensure that you can still have access to your VPN provider's websites in these countries is to download and install all of the software and apps before you get there.
The Problem With WhatsApp
The highly popular text and voice messaging app WhatsApp has been blocked or restricted in several countries worldwide. This can be disturbing for far-flung adventurers who rely on the app to keep in touch with friends and loved ones back home. The following countries have blocked or restricted the use of the app within their borders.
Azerbaijan
Bangladesh
China
Egypt
Ethiopia
Jordan
Kazakhstan
Saudi Arabia
The Gambia
Turkey
Uganda
United Arab Emirates
Yemen
Zimbabwe
While some of these countries have banned the use of the app entirely, others have only restricted access to voice or video calls. To get around the restrictions, make sure that your VPN is downloaded and installed on your device before you leave home.
You should then be able to connect to a country where you know that WhatsApp works well, and only use the service for text messaging your people back home.
Why Do Certain Countries Dislike WhatsApp so Much?
Countries that actively ban or restrict the use of social networking sites like WhatsApp usually do so due to concerns over national security, although very occasionally they may choose to block the service to help support their own local communication companies.
Drawbacks of VPNs
Having discussed just how amazing VPNs can be, you may be surprised to hear that there are some downsides to using one.
VPNs Can Slow Down Your Connection Speeds
This is a common issue with some types of VPN, and one that you should consider carefully before buying the first one you find online. Encrypting all of the information on every site you open can affect the speed of your connection. In reality, this means that some content-heavy websites can be slow to load, and streaming sites may spend a lot more time buffering.
Anti-VPN Software Is a Thing
Some of the bigger streaming sites, including Netflix, are actively trying to combat the use of VPN connections via VPN blockers that may prevent you from accessing the content you want. Depending on the VPN you purchase, you may find that you suddenly lose connection when you are away from your home country.
Whereas once you could pretty much guarantee that your VPN would allow you to stream your favorite movies anywhere in the world, the big boys have caught on.
Netflix, for example, is now able to successfully detect the use of most commercial VPN services, and instead of your favorite film stars, you will simply see a proxy error message and code. The same server issues often apply to Amazon Prime Video, Disney+, Hulu, ESPN, and the BBC iPlayer, too.
Hot Tip: While there is an ongoing game of chess between VPNs and streaming services — ExpressVPN, NordVPN, and CyberGhost are said to work with Netflix. This, however, can change monthly.
The Case Against Free VPNs
The very purpose of a VPN is to help protect your private data and allow you to safely access public Wi-Fi and streaming sites. If you are lured in by the thought of a "free" VPN, chances are it won't be anywhere near as effective and secure as the paid version will be.
As is often the case with "free" apps and internet services, you may not pay anything upfront in terms of cash monies, but you may well pay the price when it comes to the service, or lack of it, that you will receive.
Most free VPNs offer a watered-down service to convince you to buy the more secure, paid-for upgrade, and as such, this could severely compromise your online security if you don't stump up for the additional features.
Despite their second-class service, free VPNs still manage to be immensely popular, meaning that you may be just one of many users trying to connect to a very small number of servers. This makes them particularly risky if you are trying to log on to your online banking, make purchases online, or even streaming video.
Worse still, there are unscrupulous providers out there that illegally mine user data to sell on to third party advertisers, infect your devices with malware, or even take it a step further by leveraging idle bandwidth to build botnet armies.
Bottom Line: When you are traveling, it may be tempting at first to save a few pennies by taking advantage of free apps and software, but when it comes to your online security, you should never scrimp on anything but the very best VPN protection.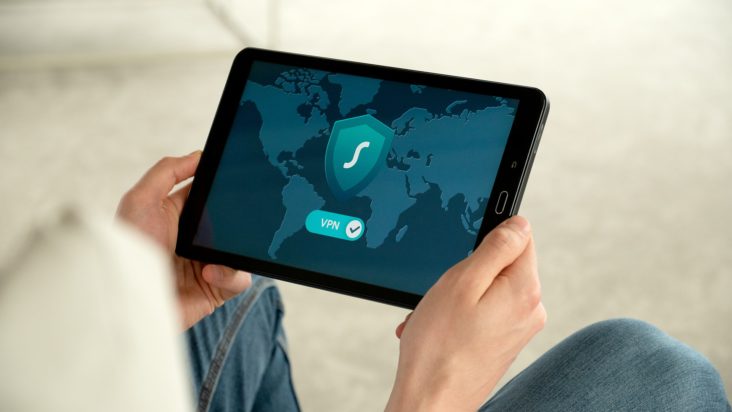 VPN Considerations
Because not all VPNs are created equal, there are lots of different issues to take into consideration before you commit to your final choice.
Multiple Platforms
Your VPN app won't be much use to you if it will work on your smartphone but not on your laptop. While most VPNs are designed to support the main platforms, including Windows, Mac, Android, Linux, and iOS, some of them are not available on all platforms just yet. While you are researching the best VPN for your forthcoming trip, be sure that it has an app for all of your different devices.
How Many Devices You Have
While some VPNs will allow you to connect unlimited devices, others may only let you connect up to 3 at 1 time. This can be incredibly inconvenient if you have to continually disconnect 1 device and connect another every time you want to use them. Try and look out for VPNs that aren't restricted as well as those that don't charge fees for simultaneous connections.
Supported Countries
As we already know, some countries really don't like the use of VPNs and have sought to either restrict or totally ban the use of them.
If you are visiting somewhere like China, for example, where internet service is severely limited, you will need a real workhorse of a VPN that can effectively tackle their censorship and restrictions. Read reviews before you go, and look for support for the OpenVPN protocol.
Alternatively, if you are planning to visit a less developed country, you may need to consider a VPN that has servers either in that location or close to it.
VPN Speeds
VPN speeds can be dependent on the speed of your connection to the internet and can be between 10-20% slower as the software has to encrypt every bit of data that comes your way.
Depending on a host of variables including distance from the server, bandwidth restrictions, and overloaded networks, you could even find it is slower still. If you can, try using a trial version of the VPN that you like the best before you buy so that you can get a real feel for how fast or slow it will be when traveling.
Can It Auto-Connect?
Because your VPN can only protect you when it is switched on, it is important to look for one that offers an auto-connect feature. This way, no matter what you are doing, it should enable you VPN within just a few seconds of connecting to the Wi-Fi network, ensuring that you are always protected, even if you forget.
Check Your Endpoints
If the connection between your device and the server is the "tunnel," then the end connections are simply known as the "endpoints." The more of these endpoints a VPN service has, the better. If 1 endpoint is blocked by the site that you are trying to access, simply switching to another endpoint somewhere else could rectify the problem.
Is Your VPN User-Friendly?
Like most bits of techno gear on the market these days, VPNs are designed for general consumption and should not be so complicated that you need a communications degree or be an IT expert to operate one.
Mac and Windows VPNs should be easy to download and run on your laptop, while Android and iOS versions should easily be available on the App or Play Store.
The initial sign up and installation should be guided, and the default options should be good enough to handle most of your VPN needs. Once through this, it should just be able to auto-connect every time you use it.
Support and Customer Service
First-time users, and even a few who have used them before, can occasionally need a little help in getting to know the service better. Most top-tier VPN providers offer a variety of instant ways to reach out to their customer service team that could include live chat and messenger options, while lower-tier providers may only offer a ticketing system or email communication.
If we assume that you will want to access the internet using your VPN as soon as you reach your destination, and don't have the time to wait days for an email reply or call back, you will want to opt for a VPN that comes with a fully manned, 24-hours-a-day support system.
Hot Tip: Don't just base your VPN provider decision on the cost, but look at the extra services that come with it. A VPN with excellent support and customer service is worth its weight in internet gold.
The Best VPNs for Travel

Cost per Month: From $5.55
Length of Free Trial: 30 days
This VPN promises to deliver unlimited access to video, music, and social media from anywhere in the world. It also has strong credentials when it comes to defeating content restrictions and censorship in some of the world's least VPN-friendly locations. Incredible easy to use, just a single ExpressVPN subscription offers apps to cover all of your devices, including Mac, Windows, Android, iOS, and Linux.
Offering an extensive network of fast VPN servers, this VPN will allow you to connect to the internet all across the globe. With 160 locations across 94 different countries, there are a vast number of servers for you to choose from.
Virtual server locations are also available in some countries, meaning that your traffic will come from an IP address registered in the country of your choice, all the while being routed through a server in a country with a better connection.
Offering exceptionally fast and reliable speeds, ExpressVPN also has a particularly useful VPN Speed Test that helps users to establish exactly which servers are best suited to their needs. By measuring the speed index, latency, and download speed, this is one of the best VPNs out there for travelers who like to watch Netflix, YouTube, Hulu, BBC iPlayer, and other streaming sites on the move.
Users can also mitigate the risk of power cuts and network changes with the kill switch feature, and the clever addition of VPN split-tunneling lets you route some of your device or app traffic through the encrypted VPN tunnel while other devices or apps access the internet directly.

Cost per Month: $11.95
Length of Free Trial: 30 days
NordVPN offers a protective tunnel to protect your internet data, wherever you are traveling to. This VPN will encrypt your data while also hiding your IP address and location, shielding you from the danger of hackers. The encryption feature turns your data into gibberish, making it of no interest to ISPs, hackers, and government data grabs.
Safely tucked away under the cloak of encryption, you can even enjoy the uninterrupted streaming experience without buffering and bandwidth throttling, at the flick of a switch.
NordVPN is one of the fastest VPNs out there, and they claim to be constantly upgrading their servers to continue to boost the speed of their services. With over 5,600 servers in 59 countries, NordVPN offers a great deal of choice for users looking for the fastest and most reliable connections.
NordVPN also claims to be one of the best services for privacy, as they keep no logs of your online activity, including timestamps, session information, or IP addresses. With just a single account being able to cover up to 6 devices and apps that work with Windows, macOS, Android, iOS, and Linux operating systems, NordVPN offers a comprehensive security solution for traveling.
There is also a kill switch facility that will continuously monitor your connection to the VPN server and block your device even if your connection is suddenly lost, keeping you safe at all times.

Cost per Month: From $3.25
Length of Free Trial: 7 days
This is a very affordable and practical VPN for travelers looking for a reliable service that offers efficient levels of privacy.
With the capacity to allow for up to 10 simultaneous connections, this is also a good choice for anyone who travels tech-heavy, as it offers apps for a range of different devices including Windows, Mac OS, iOS, Android, Fire TV, Windows Phone, Linux, Chromebooks, and routers.
Using an OpenVPN protocol with AES 256-but encryption, this VPN offers incredible protection as well as effective leak settings. With 40,000+ IPs on 1,300 servers across 75 different countries, you shouldn't have to look too far to find a server that suits your location needs.
In case your connection should drop out at any time, you can still guarantee that you will be protected with the kill switch feature. This will ensure that your data and identity remain protected wherever you are. With super-fast connection speeds, and the ability to connect lots of devices using different apps, this is a great VPN for global adventurers.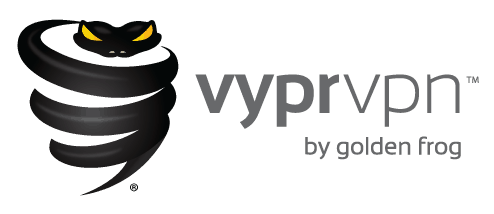 Cost per Month: From $2.50
Length of Free Trial: 7 days
This lightning-fast and incredibly reliable VPN allows you to stream, browse, and download from virtually anywhere in the world. Easy to use, with an intuitive interface, this VPN will mask your IP address and give you access to blocked and restricted websites, services, and apps, wherever you may be.
VyprVPN offers its own trademarked "Chameleon" technology that has been specifically designed to defeat VPN-blocking to ensure that government sensors won't recognize that you are using a VPN to access the internet. With 70 + global server locations and the ability to connect to up to 5 devices at 1 time, this is a great VPN for travelers looking to stay connected on the move.
VyprVPN has apps available for a variety of devices, including Windows, Android, Mac, iOS, QNAP, Blackphone, TVs, and even routers, meaning you will be able to use it across all of your mobile technology, as well as back at home.
To ensure that you never lose your anonymity, even if you forget, VyprVPN offers public Wi-Fi protection that connects automatically whenever you access an unrecognized network. It also comes with a kill switch that will automatically block all internet traffic when your VPN disconnects or becomes disabled.
Cost per Month: From $2.10
Length of Free Trial: 30 days
CyberGhost VPN enables you to bypass geo-restrictions and digital censorship while protecting your online identity. Wherever you are traveling, this VPN will allow you to enjoy safe P2P torrenting using unblocked streaming services. With military-grade encryption, you will be able to access the internet safely on public Wi-Fi networks anywhere in the world.
A single subscription enables you to protect up to 7 devices simultaneously, and with over 6,000 servers in 87+ countries, you can enjoy super-fast speeds and unlimited bandwidth. Keeping your online security safe at all times, CyberGhost will not compromise your online activity by ensuring a "No Logs" policy at all times.
This VPN has apps that are compatible with most types of operating systems and devices, including Windows, macOS, Android, iOS, and Linux, and there is an automatic internet kill switch designed to block all connections as soon as it detects an unexpected connection loss to the CyberGhost network.
Bottom Line: With a global footprint and large network of servers, CyberGhost is a great VPN for travelers.

Cost per Month: From $2.99
Length of Free Trial: 30 days
Using what they claim is an "unbreakable military-grade encryption VPN tunnel," VPNArea will help you to bypass restrictions imposed by streaming platforms, websites, and internet providers, quickly and easily.
Offering high levels of security, VPNArea will protect your browsing history, IP address, and location from prying eyes, and will keep your personal data well hidden behind their anonymous VPN services.
This VPN company does not log or monitor your identity or internet activity, and their powerful 1+ Gbps VPN servers are especially useful for those wanting to stream videos, play games, and enjoy high-quality downloads on the go.
With servers in 100+ locations across 65 countries, you can be virtually anywhere in the world without ever giving away your true location. VPNArea also offers no limits or restrictions on its services, and the app is suitable for use with Windows, Mac, Android, iOS, and Linux.
You can connect up to 6 devices all at the same time, and there is 24-hour customer support via the app and website should you need extra help with the service.

Cost per Month: From $1.59
Length of Free Trial: 30 days
With its easy to use intuitive design and premium features, Surfshark is an excellent VPN for traveling. This app offers unlimited simultaneous device connections with its annual subscription and offers Windows, Mac, iOS, Android, and Linux apps, Chrome and Firefox extensions, and even a website-unblocking Smart DNS system for game consoles, TVs, and more.
Using virtual servers, Surfshark offers access to 800+ servers spread across some 49 different countries. An affordable favorite for those on a budget, this is a great VPN for anyone looking to enjoy lots of Netflix content on the go.
Featuring AES-256 encryption, and a kill switch to block internet access even if the internet connection fails, you can pretty much guarantee Surfshark will keep your identity safe wherever you may be. It also offers fairly advance spoofing to trick the internet into thinking that you could be anywhere in the world.
Based out in the British Virgin Islands, this particular VPN provider is not required to keep logs of your actions online and, therefore, will keep your activity private at all times. It also comes with a very responsive and helpful online chat support system.

Cost per Month: From $1.89
Length of Free Trial: 30 days
Offering geo-restricted media, you can enjoy everything from video streaming to social networks anywhere in the world with this affordable VPN. The IP cloaking hides your IP address, and there are over 50+ server locations in 60 countries that offer you privacy and protection, whether you are at home or abroad.
With a high-quality network that uses internet capacity purchased directly from IP transit providers, PrivateVPN promises to offer higher latency and increased download speeds for every user. With 6 simultaneous connections available at 1 time, PrivateVPN has apps for Windows, Mac, iOS, and Android.
Great for travelers on the move, PrivateVPN will help you to gain access to websites that have been blocked or censored due to your location. This VPN offers an effective route around content filters by allowing you to choose any remote server from their network. It will also keep your internet use and personal data private, as well as helping you to remain anonymous at the same time.
Bottom Line: A good option for those who like to catch up with social media anywhere in the world, PrivateVPN is affordable and offers enough easy internet access, although it may not be what you are looking for if you want to stream lots of movies on the go.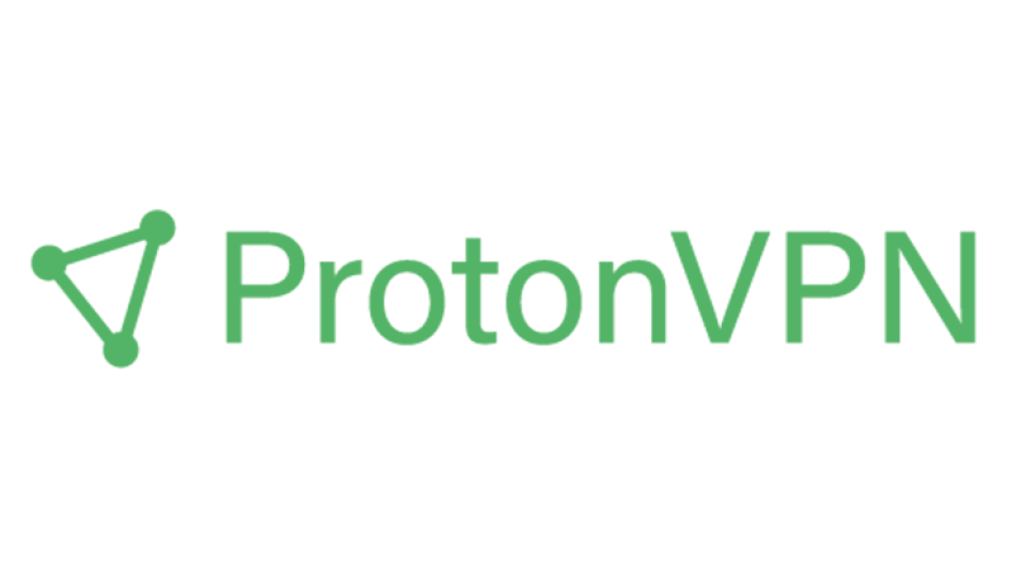 Cost per Month: From $4.00
Length of Free Trial: 7 days
Based in Switzerland, ProtonVPN is not obliged to log user activity or share any of your data with third parties, and has been very much designed with the needs of journalists and activists in mind. This particular provider focuses its service on providing complete anonymity for all of its users and offers superior cloaking and protection for its subscribers.
ProtonVPN uses ciphers with Perfect Forward Secrecy, meaning that there is no chance of your internet history being captured and decrypted later. So obsessed is it with security, ProtonVPN HQ, and all of the critical infrastructure needed to run it, is even located in a former Swiss army fallout shelter 1000 meters below the surface.
This is suitable for use with up to 10 different devices at a time, there are open-source apps available for Windows, macOS, Android, and iOS. With over 790 servers located across 50 different countries, ProtonVPN has plenty of server access options, no matter where in the world you are headed.
The Kill Switch feature blocks all network traffic should you lose connection to the server, and the Always-On feature re-establishes connection so that you are permanently protected.
You can submit help desk inquiries via the website, and this particular VPN offers a 30-day money-back guarantee should you not find it suitable for your needs.

Cost per Month: From $1.99
Length of Free Trial: 7 days
ZenMate VPN offers its users both free and paid subscription options, although you are guaranteed a better range of protective features with the paid version. Even so, this is a great entry-level VPN that works well all across the world.
Easy to use and with an interface that is manageable even for novice users, the super clean design makes it simple to keep your devices protected from prying eyes. There are no ad-blockers with this VPN, but there is an extension firewall that blocks trackers and ads.
With apps available for Mac, Windows, Android, and iOS, there are also browser extensions available for Chrome, Firefox, and Opera. With access to over 300 servers in 29 country locations, this VPN allows P2P connection and is good for general browsing, video streaming, and social media on the go.
The paid-for version claims to allow for unlimited devices, and although connection speeds may not be the fastest in this list, ZenMate does offer an easy to use, highly acceptable amount of protection, both away and at home.
There is also the option to enable a kill switch the will automatically cut your internet connection should you lose your VPN connectivity, keeping you protected at all times.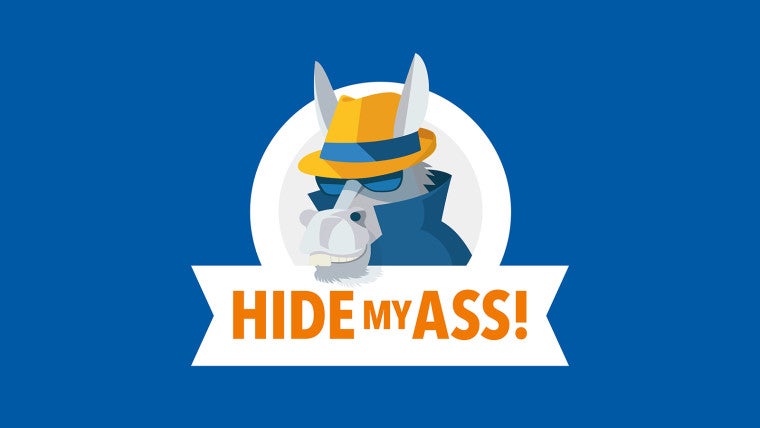 Cost per Month: From $6.99
Length of Free Trial: 7 days
With over 970 servers spread across 190 countries, this VPN will definitely cover your backside no matter where in the world you are headed. To ensure that you never have to wait to get a good connection, this VPN automatically chooses the best server for your internet or streaming needs and location.
HMA has a no-data logging policy helping to keep your browsing history safe from third parties, and you can enjoy unlimited streaming across as many as 5 different devices. It also has a family service that allows 10 simultaneous connections with 12, 24, and 36-month plans.
The DNS Leak Protection feature keeps your browsing private and encrypted to protect you from malware and phishing sites, and the military-grade encryption capabilities will certainly hide your ass, wherever it may be.
With apps available for Windows, Mac, Android, and Linux, you can enjoy lightning-fast connections to servers all across the world. Windows and Mac users can test the speeds for themselves, and also access specific P2P or streaming-optimized servers for buffer-free browsing.
The Kill Switch feature kicks in when the connection drops out, and the IP Shuffle randomizes your IP addresses between every 10 minutes to once a day, to ensure you continued anonymity.
Bottom Line: HMA will help you access blocked websites virtually anywhere in the world, as well as give you unprecedented access to movie and TV streaming at the touch of a button. There is also a super informative website and 24-hour online support for when you need it most.

Cost per Month: From $6.99
Length of Free Trial: 7 days
Hotspot Shield claims to be one of the fastest and most secure VPNs available, and one that is perfect for streaming your favorite shows, movies, games, videos on the move. Using military-grade encryption, Hotspot Shield will hide your real IP address and encrypt your web traffic at all times.
You can get Hotspot Shield on all major platforms, including Android, iOS, Windows, Mac, and Chrome, and if you sign up for their premium plan, you can protect up to 5 devices simultaneously. Unlike some of the others in this list, Hotspot Shield also offers a free VPN service that it claims offers a similar level of protection for casual browsers.
With up to 3,200+ servers across 70+ countries, you will easily be able to find a server to allow you access to restricted or banned content all around the world, taking advantage of their unlimited bandwidth policy.
Hotspot Shield claims that their proprietary Hydra VPN protocol is verified by experts as the fastest, most secure on the market. They also claim that their high-level privacy and security settings can block up to 57 million malware and phishing sites a day.
You can also rest assured that they don't record your VPN browsing activity in any way that can be associated with you, guaranteeing your security even on the go.
Other Online Security Tips
Use Strong Passwords
Passwords are king. Even the most basic of internet users know that passwords are important. You should choose a password that is strong and contains a mixture of letters, numbers, and special characters. You should most definitely not choose passwords that are super obvious like your name, date of birth, kids or pet names, or other easy to guess words or series of numbers.
Keep up to Date With Your Updates
Updates aren't just there to offer fancy new features, or to annoy you when they flash up on your screen every time you log on — they are important! You should keep up with installing them. Updates will often include software patches that are issued when security flaws are discovered.
While waiting for the update to do its thing and rebooting your machine may seem time-consuming, nothing compares to the inconvenience of malware or other types of virus or infection.
Surf Securely
When you are online, either at home or while you are away, always try and use "https" sites when possible. The "s" at the end of the HTTP confirms that the site you're visiting is secure. While this doesn't guarantee that you can't be hacked, it does mean that the site is more secure than others.
Be Wary of "Over Shoulder" Browsers
If you are using your phone, tablet, or laptop in a public place, watch out for nefarious characters looking over your shoulder. While this may seem unlikely, it does happen, and if they are savvy enough, they can easily make a note of your security details, giving them easy access to your online accounts.
Use a Credit Monitoring Service
Even the biggest of businesses can suffer at the hands of hackers. If any of these types of companies hold your personal data, it could be vulnerable if they are hacked. A credit monitoring service will be able to run a credit report, looking for new accounts, monitoring changes of addresses, and other red flags that could suggest that you have been the victim of data fraud.
Always Use a Secure System
If you are in a position where you are unable to connect using your VPN, wait until it works or when you can gain access to a secure Wi-Fi network before you log on. This is especially important if you are trying to check your online banking, pay for goods or services, check your email, or even use your social media accounts while you are away.
Final Thoughts
The modern world has been made so much easier with the addition of technology. But for every benefit we enjoy, there is a downside — be security-savvy and protect yourself online.
Forward planning and the addition of an effective VPN will not only add an important extra layer to your online security, but it can also enhance your travel experience. Enjoy unlimited access to the internet, as well as streaming sites and social media, by investing in a trusted VPN before you set out on your next adventure. Considering how cheap they are, it's a no-brainer.