Immunity Passports – Are They the Key To Restarting Travel With COVID-19?
As COVID-19 cases begin to slow and travelers are looking to restart traveling, the question remains — how will the world operate now that COVID-19 is here to stay? Many countries require either a PCR or rapid test to check if someone has an active case of COVID-19. Some options, like requiring a 14-day quarantine upon arrival, may make it difficult for many people to be able to start traveling again — but what other options exist?
A few countries have started considering issuing "immunity passports" or some kind of health certificate indicating a person has immunity to COVID-19 — whether they have received a vaccine or recovered from COVID-19. But how reliable would these immunity passports be, and how would you even get one?
We'll explore what exactly these immunity passports are, how countries might use them to cross their borders, and if they might the key to getting travel back soon.
What Is an Immunity Passport?
An "immunity passport" assumes that once you've been infected with the virus that causes COVID-19 and makes a full recovery, you will have immunity that will protect you from getting the disease again for a certain amount of time. As the vaccine becomes more widely available, this document could also show that you've been successfully vaccinated for COVID-19.
Theoretically, this means that you would not be able to pass the virus to anyone else and you would be free to move around in public without worry. Unfortunately, what we don't know for certain with COVID-19 is whether people do have immunity once they've recovered. The good news that the vaccination efficacy rates have proved to be as high as 95%, but we still don't know how long immunity might last.
Hot Tip: For a detailed look at how antibody testing works, check out this article from the Massachusetts Institute of Technology (MIT).
A coronavirus test, or a diagnostic test, looks for signs of active virus. It's simpler and faster than an antibody test but only tells you if you have the virus in your body at the moment when you're tested.
An antibody test shows that you had the virus at some point in the past. It could be gone, or you could still be contagious.
How Might an Immunity Passport Help With COVID-19?
The idea of immunity passports is essentially either testing for antibodies OR showing proof of vaccination. To be able to receive an immunity passport, you would either need to know if your body has the antibodies specific to SARS-CoV-2 (the strain of the virus that causes COVID-19) present because you previously fought off the coronavirus or because you have received a vaccination.
The U.S. Centers for Disease Control and Prevention (CDC) is providing a vaccination card that tells you key facts about your inoculation, including the date you received the vaccine and the type you received. Either this card (or some electronic version of this card) could help with this. In other places, like the EU, a standardized vaccination card is being used.
People who have an immunity passport could safely return to work and travel because they would not get sick again. As enough tests become available and enough people get clearance, business and activity could slowly return to normal.
Bottom Line: If enough people are shown to have the vaccine or immunity, these passports could make it possible for borders to reopen.
Obviously, there are some big considerations here. To start, something like this hasn't been done before, since we haven't had a pandemic of this scale or this level of shutdown in our lifetimes. Attempting to issue some kind of certificate to millions of Americans would be unprecedented.
Vaccines and tests are becoming widely available, but with the varying efficacy of different vaccines, how would we track this? And what about booster shots?
Who Would Need an Immunity Passport?
Between 25% to 50% of people who become infected with COVID-19 may never develop symptoms, and some may become only mildly ill. Others may have known they were sick, but could not get tested. This means that it is important for every individual to be tested for antibodies to COVID-19 or receive the vaccination.
This leads to some ethical issues. We already see that many countries do not have the same access to the vaccine that we have here in the U.S. Unfortunately, as Bloomberg points out, "Countries and regions with the highest incomes are getting vaccinated more than 30 times faster than those with the lowest."
Here in the U.S., vaccination priority is determined by individual states, but the CDC recommends that the order first should go to healthcare workers, essential workers, elderly individuals, and then those with preexisting conditions. Are there medical reasons that might prevent someone from even being able to get a vaccine?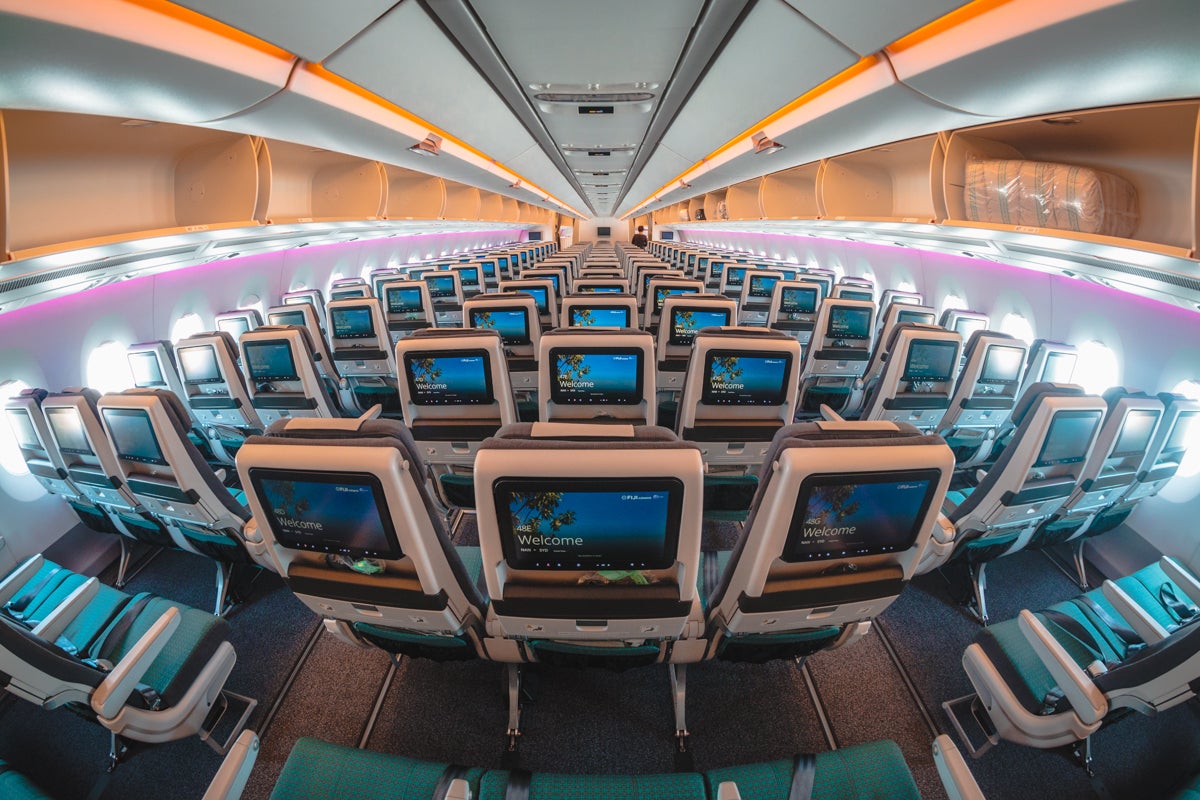 This could essentially create 2 different classes of people: those who are permitted to reenter society (to work, take public transit, travel, go to church, etc.), and those who aren't.
Providing Evidence To Obtain an Immunity Passport
To show that you have immunity from COVID-19, you'll either need to be tested for antibodies to ensure you've recovered from COVID-19 or you'll need to provide evidence that you are fully vaccinated.
Testing for Immunity Passports
To be tested for immunity, your blood will need to be tested through something like a finger prick. Doctors will use your blood to test for 2 kinds of antibodies linked to COVID-19. Antibodies usually stay in your blood long after the infection goes away, but we don't know how long that is for COVID-19 specifically.
On May 9, 2020, the Food and Drug Administration (FDA) approved the emergency use of the first antibody test to Abbott Laboratories. The tests can indicate whether a person has had COVID-19 (either asymptomatic or recovered).
Since then, many companies have been approved to distribute antibody tests and they have been made widely available (either for free or at minimal cost) at local clinics and through your healthcare provider.
Providing Evidence of Vaccination
Since each country is in charge of administering its own COVID-19 vaccines, this means that there is no standard in place in terms of what the key elements of a certificate would include. Each physical card will need to be uploaded to a digital app or website to confirm that it 1) aligns with standards and 2) is valid (aka not a fake).
From there, the World Health Organization (WHO), along with many other companies, is developing examples of a digital version of what a health vaccination certificate would need to look like for COVID-19. Until a standardized form is settled upon, determining what is considered an acceptable vaccination record will come from each individual country.
How Would You Use an Immunity Passport?
In addition, in November 2020, the IATA announced plans to implement something like an immunity passport. This so-called "digital health pass" would help facilitate the management and verification of testing and vaccination requirements between various governments, airlines, laboratories, and travelers by creating a global registry of requirements and allowing for standardization of testing results.
IATA Travel Pass is in place for airlines such as Qatar Airways, Etihad Airways, and Emirates and is available on the Apple Store and Google Play.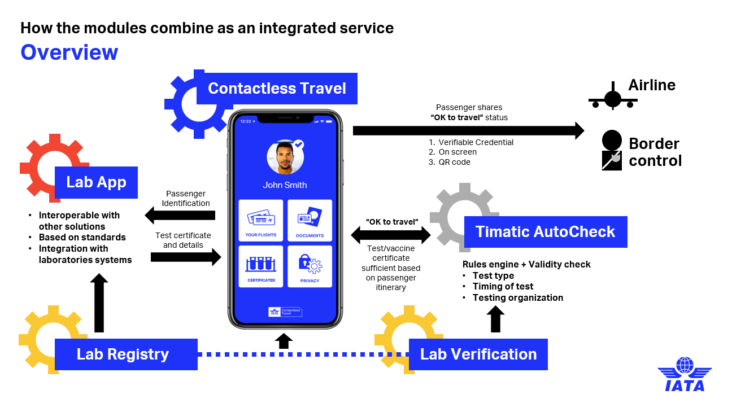 There are multiple other digital apps that are being used. For example, an internationally accepted digital certificate developed by The Commons Project is currently being used by all 3 major U.S. airline alliances to check for vaccination status based on routes. American Airlines, British Airways, Iberia, Aer Lingus, and Japan Airlines are all using VeriFLY for digital tracking.
United States
In the U.S., the Vaccination Credential Initiative, which includes companies such as Microsoft, Oracle, and Mayo Clinic, is working to create a system that can weed out the real vaccination certifications from the fake ones.
Immunity cards could "have some merit under certain circumstances," Dr. Anthony Fauci, head of the National Institute of Allergy and Infectious Diseases, said on CNN in early April 2020. "It's one of those things that we talk about when we want to make sure that we know who the vulnerable people are and not," he said.
The CDC announced that it has begun using antibody tests to see what proportion of the population has already been infected.
European Union
In preparation for a summer 2021 reopening, the European Union (EU) has implemented new plans for a digital COVID certificate, which include proof of vaccination for Schengen visa application and visa-free entry if you are traveling in the EU. You will need to provide proof of a vaccine, proof of a negative COVID-19 test, or proof you contracted the virus and have since recovered. You will then be issued a unique QR code with a digital signature.
This will allow citizens of EU Member States to be able to move freely around their own country and travel within the EU. This plan will cover the EU as well as non-EU Member States such as Iceland, Liechtenstein, Norway, and Switzerland but not the United Kingdom.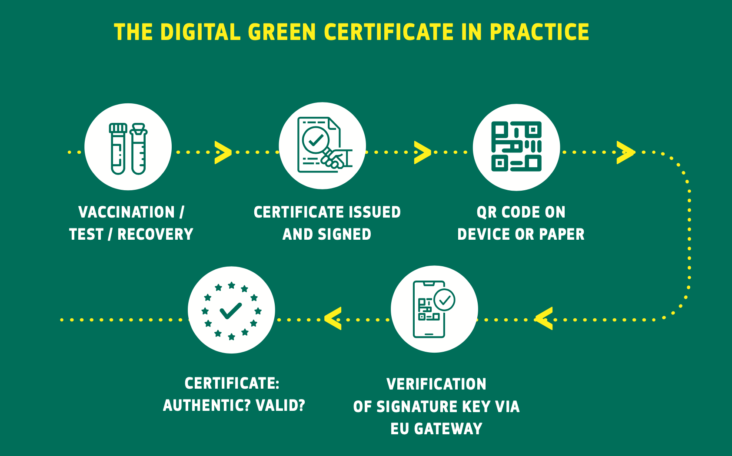 United Kingdom
Using certificates to signify people who have been sick with the COVID-19 virus has also been popular in the U.K. as authorities look for ways out of socially and economically devastating lockdowns.
The country has stockpiled over 17.5 million home antibody testing kits and has raised the prospect of sending out tests en masse, although this has come under major scrutiny from scientists who have raised concerns that the test may not be accurate enough to be useful.
As of summer 2021, plans for a vaccine passport are likely to be dropped, according to The Guardian.
Airline Requirements
As we touched on earlier, American Airlines, British Airways (and more airlines daily) recently announced the use of the digital health passport app VeriFLY (iOS, Android) to streamline COVID-19 test results. Using the app, travelers can select a destination, upload negative test results, and receive a QR code to show upon check-in at the airport. Once COVID-19 vaccines are more widely available, the hope is that this app will be expanded to include evidence of immunity as well.
United has launched its Travel Ready Center where passengers can upload their vaccine and testing documents, as well as see what destination requirements are needed. This is in place on a route-specific basis for destinations that are requiring evidence of vaccination (in addition or in lieu of testing).
In November 2020, Qantas CEO, Alan Joyce, said the move would be "a necessity" when vaccines are available. Australia has famously shut its borders to prevent the spread of COVID-19. Trials are currently in place.
Hot Tip: A federal policy began January 26, 2021, requiring arriving international passengers, regardless of their vaccination status, to get a test for current COVID-19 infection within 3 days prior to their flight's departure, with written documentation of their test results or proof of recovery from COVID-19.
What Are the Leading Authorities' Opinions?
Individuals in possession of an immunity passport could be exempt from physical restrictions and could return to work, school, and daily life.
However, immunity passports pose considerable scientific, practical, equitable, and legal challenges.
In Favor of Immunity Passports
Overall, there are definite positives to the idea of immunity passports, but no real data of how exactly they would work.
Immunity Assumptions
Based on what scientists know about immunology, there is reason to assume that recovering from COVID-19 will provide some amount of immunity. Scientists have long known from other diseases, such as hepatitis and the common cold, that your body can protect you from contracting a disease that you've already had by producing antibodies.
Health Passports Already Exist
We already see a similar concept at work with the yellow fever immunization cards given to people traveling or living in Africa who have been vaccinated against the disease.
Similarly, while waivers do exist, U.S. university students in some states across the U.S. are required to have meningococcal and Hepatitis B vaccinations.
Other countries have similar rules in place for compulsory immunizations. For example, if you want to reside in Singapore long-term, the country mandates vaccinations for diphtheria and measles by law for children 12 and under and no exemptions or waivers are available.
Digital Apps Are Already in Place
Once a standardized form is accepted, it will be easy for individuals to upon their vaccination or immunity status.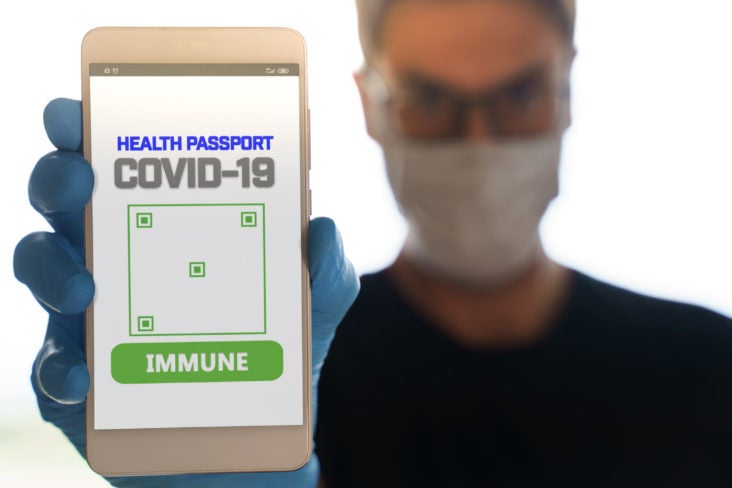 Enables Return to (Somewhat) Normal
And lastly, but maybe the most compelling reason, is that immunity passports allow the economy to open back up for those that have immunity.
Opposed to Immunity Passports
While the arguments in favor of immunity passports get the world's economy moving much quicker, unfortunately, they are more based on opinion. By contrast, the leading authorities seem to be unanimously opposed to immunity passports — at least for the immediate future.
World Health Organization's Opinion
"At the present time, do not introduce requirements of proof of vaccination or immunity for international travel as a condition of entry as there are still critical unknowns regarding the efficacy of vaccination in reducing transmission and limited availability of vaccines," per the WHO panel. Overall, The WHO believes that there aren't enough vaccines available to use an immunity passport as it creates "unnecessary barriers to travel."
Immunity Unknown
How long COVID-19 immunity lasts is unknown. The World Health Organization (WHO) said that "there is no evidence yet that people who have had COVID-19 will not get a second infection." In fact, there have been confirmed breakthrough cases of COVID-19 after vaccination. It is likely that we will need COVID-19 booster shots periodically as well.
For those who recover from COVID-19, research shows immunity to the virus can last for at least 8 months and may last much longer. For those who receive the COVID-19 vaccine, that immunity can last up to a few years — but since this is still a new vaccine, much is unknown about the long-term results.
Antibody Testing Unreliable
As discussed above, there's also the issue of the quality of the testing kits to consider. False positives (or negatives) can have a drastic impact on someone's life.
The WHO also warns that "people who assume that they are immune to a second infection because they have received a positive test result may ignore public health advice. The use of such certificates may therefore increase the risks of continued transmission."
Experts have also raised concerns that immunity passports could encourage people at lower risk or people desperate for work to try to deliberately infect themselves.
The CDC says in new guidance that decisions to return to work shouldn't be based on these antibody tests. This is because "the serologic tests… might be wrong up to half the time."
Ethical Concerns
There have been recent reports that immunity passports may violate U.S. law because they would "violate U.S. disability protections." The Americans with Disabilities Act is broad but could be interpreted to protect against workers being discriminated against based on whether they have or don't have immunity.
There are also privacy concerns related to immunity passports. Sensitive health information would be included on these passports and critics worry that vaccine passports would set a precedent for future erosions of health privacy. For instance, people might be expected to prove they do not have a certain disease or condition.
In some instances, it might not be an option for someone to receive a vaccine. Specifically, the CDC notes that there have been concerns about pregnant women or women trying to become pregnant or those with certain underlying health conditions as little, if any, testing has been done for these groups, although the CDC recommends pregnant women to still get the vaccine.
Finally, it might encourage fraud, resulting in a black market for fake immunity passports.
Final Thoughts
So, are immunity passports the key to restarting travel?
The idea of immunity passports sounds very appealing — and like a light at the end of the tunnel. As antibody testing becomes increasingly reliable and readily available, rolling out immunity passports seems more possible than ever. In addition, since vaccines are now widely available here in the U.S., there is now another way to show immunity.
Once standardization across countries is achieved, immunity passports will definitely provide a level of security that many people want to feel before they starting traveling again.
What are your thoughts on immunity passports? Would you get a vaccine if it meant you could travel sooner?
---
All information and content provided by Upgraded Points is intended as general information and for educational purposes only, and should not be interpreted as medical advice or legal advice. For more information, see our Medical & Legal Disclaimers.