How To Use the Orbitz Rewards Dining Program To Earn Hotel Stays
Note: The Orbitz Rewards Dining program ended August 14, 2020, and you can no longer earn Orbucks via dining out. 
Do you like the idea of earning free hotel stays for your next vacation just by dining out? This article will run through how you can do just that with the Orbitz Rewards Dining program.
Each time you dine, you'll earn Orbucks, which you can use in the Orbitz Rewards program to redeem at 350,000+ hotels worldwide.
How To Sign up and Log In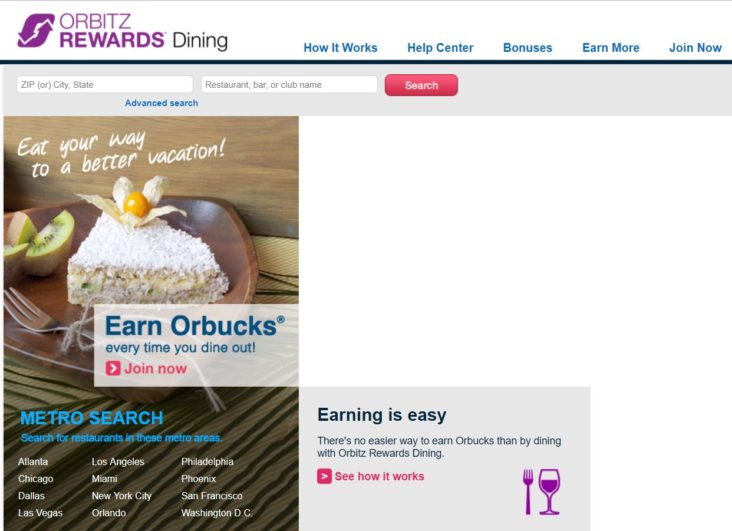 To start earning Orbucks, you must first register for an Orbitz Rewards account. You will then need to sign up for an Orbitz Rewards Dining account separately using the same email address — this is so your accounts can be linked.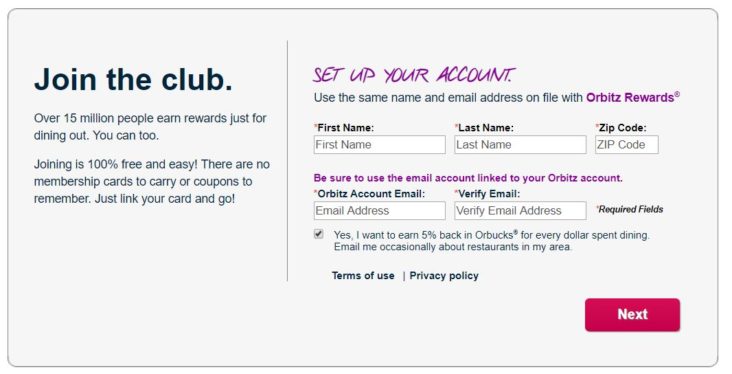 Complete the simple forms to register your details, and Orbitz will also ask you to register a credit card. This isn't to charge you any fees as the program is free to use, it's to track any dining purchases, so they can reward you with your Orbucks.
Make sure to link a credit card that you tend to use for purchases (you can always add or remove more credit cards at a later date).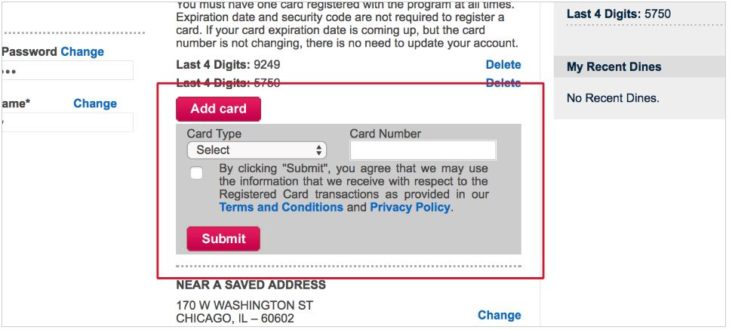 Once you've registered, you just need to log in to start earning Orbucks.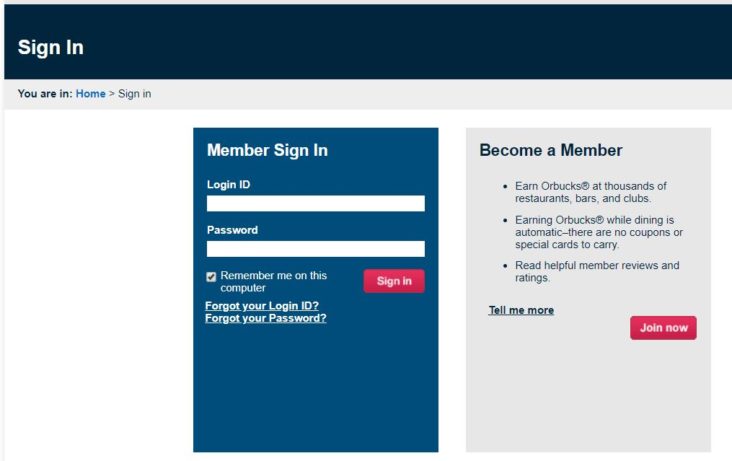 Basics of Using the Program
With the Orbitz Rewards Dining program, there is a flat, single-tier earning potential for all members: 5% for every dollar spent back in Orbucks, including tax and tip.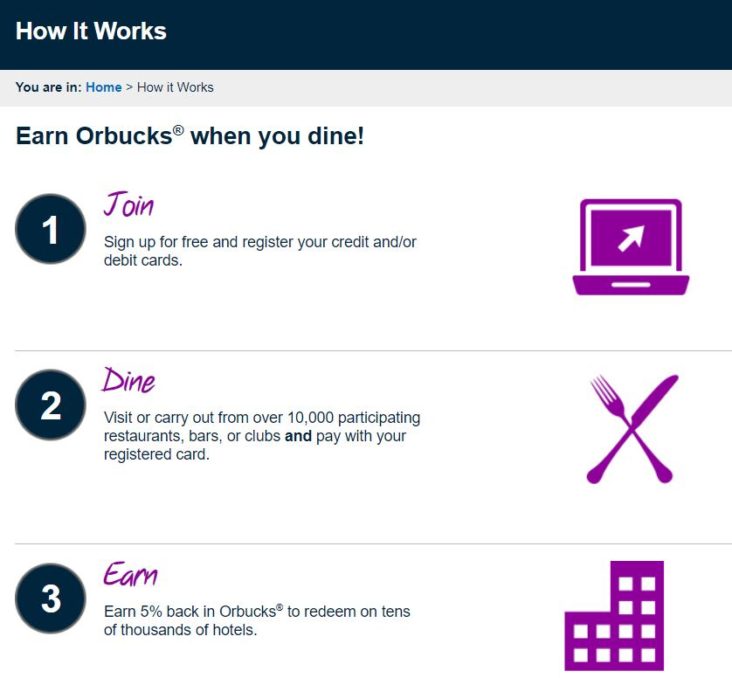 You will only earn Orbucks at participating restaurants within the Orbitz Rewards Dining program.
Luckily, you can easily search for participating restaurants on the website by city, state, zip, or restaurant name.
The results will show you a list of restaurants in your area of interest, though you can also choose a map view so you can drill down to exact locations.
Listings for each restaurant include information such as neighborhood, member rating, average entree price, days of the week that rewards are applicable, and more.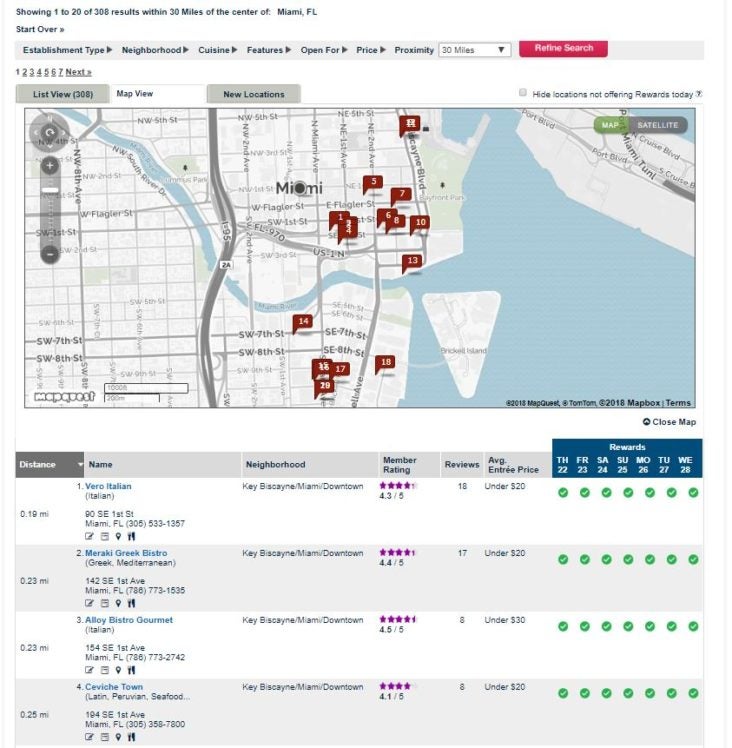 To be eligible for the Orbucks, you must pay for your dining experience with the credit card registered to your account.
You will earn the same 5% back in Orbucks for all participating restaurants, bars, and clubs — so it doesn't matter if you're eating fast food or fine dining!
After you have completed your dining experience, your Orbucks will usually appear in your Orbitz Rewards Dining account within 3 weeks, and your Orbitz Rewards account within 6 to 8 weeks.
Example Restaurants
There are over 10,000 participating bars, clubs, and restaurants across the U.S, most of which are small independent locations rather than chain restaurants.
Remember that you earn the same 5% across the board regardless of the type of restaurant or cuisine, so you could order a pizza or a round of drinks in a sports bar — you'll get 5% Orbucks with no minimum spend requirement (outside of special bonus offers).
Let's take a look at Miami as an example. In our sample search, there were 345 restaurants within 30 miles of the city center.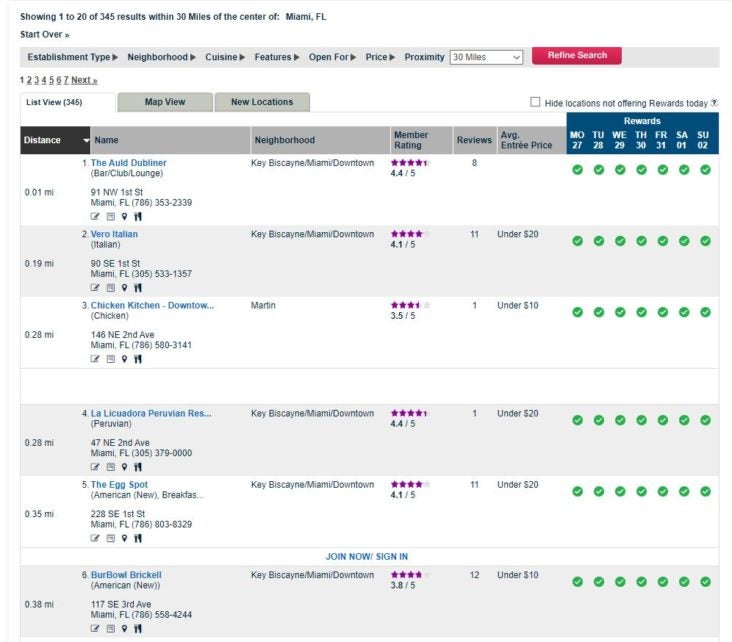 Since it's mostly independent restaurants that participate, each city will have vastly different search results  For example, when this article was written, Los Angeles had 524 restaurants listed within 30 miles of the city center, while Houston had 185, and Seattle had 113.
If you are interested in a chain restaurant, be sure to double-check the address, since not all locations will participate.
Here are a couple of larger chains we recognized with locations listed in Seattle:
Final Thoughts
If you're not part of any other hotel reward programs, then the Orbitz Rewards Dining program could be for you, since you can earn Orbucks to redeem at over 350,000 hotels around the world.
Just keep in mind that you can't transfer the points or spend them on airline miles, which you can do with many of the larger hotel loyalty programs.