Guide to Credit Card Foreign Transaction & Currency Conversion Fees [2021]
Credit and debit cards are some of the easiest ways to pay for goods and services while traveling internationally. You can avoid carrying large amounts of cash, benefit from your card's automatic currency conversion, and withdraw cash from ATMs as needed.
Unfortunately, using credit and debit cards internationally can sometimes result in huge foreign transaction fees — and understanding these fees can be complicated! In this article, we'll look at the foreign transaction fees and currency conversion charges that you're likely to encounter when traveling.
What Is a Foreign Transaction Fee?
A foreign transaction fee is what you will be charged when you buy something in a foreign currency or the charge is passed through a foreign bank. It will show up as a separate line item on your credit card statement.
Hot Tip: Some travel credit cards don't charge any foreign transaction fees, so you might want to consider researching the best cards with zero foreign transaction fees. You might already have one in your wallet!
3% is the typical foreign transaction fee that is charged. If you're looking for the foreign transaction fee for your specific card, you can find it by looking within the Schumer box in your credit card's terms and conditions. This can be found online through your account or within the disclosures when applying for a new card.
This information is required under the Truth-in-Lending Act to be standardized, making it fairly straightforward to find what you're looking for. If there are any foreign transaction fees, they will be listed under the general fees section that can be found right below the interest rates.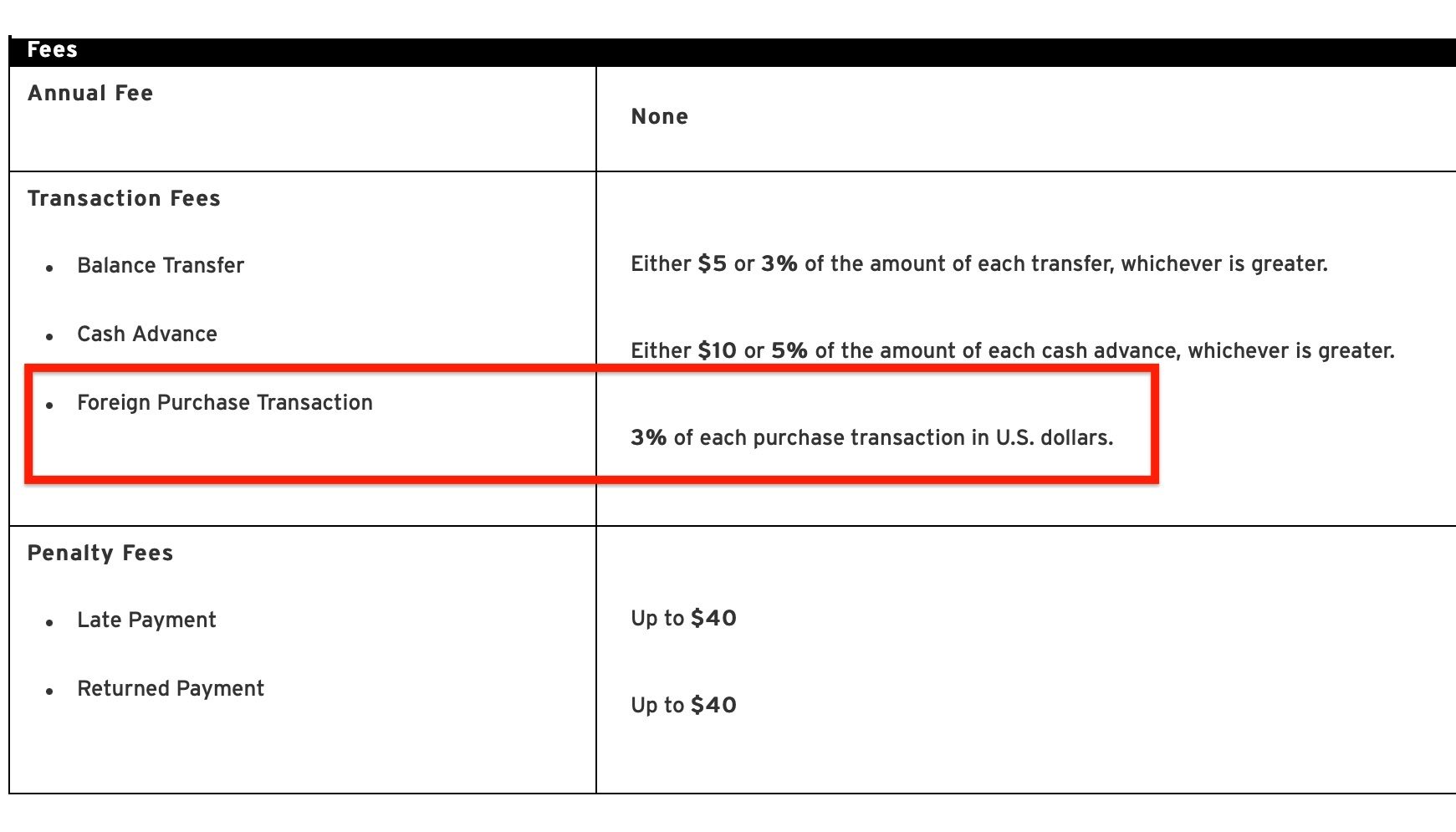 The 2 fees that make up this 3% include:
Issuing Bank Fees
Your credit card's issuer, like Chase or Citi, will charge you a percentage of the amount of a transaction (typically 2%) to process.
Network Currency Conversion Fees
A currency conversion fee (also known as a network fee) is charged by your credit card processor (Visa, Mastercard, American Express). This currency conversion fee can also be charged by the ATM network you use. For example, Visa and Mastercard both charge a fee of 1% on all transactions.
What Is Dynamic Currency Conversion?
You might be familiar with dynamic currency conversion (or DCC) if you've made a purchase abroad and the merchant asks whether you'd like to be billed using your home currency versus local currency. Or you might have visited an ATM that allows you to "lock in a conversion rate" at independent providers such as Travelex. 
This might sound like a good deal since you'll know the cost of your purchase in dollars immediately, but a high currency conversion rate will be tacked on for this convenience. DCC is generally around 7%, but per a case study, can be anywhere from 2.6% all the way up to 18%!
DCC isn't a good deal for consumers since retailers choose exchange rates that favor them. Additionally, some merchants will tack on additional charges on top that makes choosing DCC even less attractive.
Bottom Line: Even if you have a charge with no foreign transaction fees, you might still be hit with DCC if you opt to pay in USD instead of local currency.
You should always have the option to decline DCC, but this isn't always the case. This is why you should always check your bill to make sure the merchant didn't try to do you a "favor" and convert your currency dynamically without asking your first.
If you don't catch it immediately, there are still several options to dispute the DCC charges. First, you can contact your card issuer (like Chase, Citi, etc.) and explain the situation. If they can't help you to resolve the problem, you can also contact your card network (like Visa, Mastercard, or American Express). Their compliance division will contact the merchant and work through a solution.
Are Network Currency Exchange Rates Fair?
We've talked about some fees you might encounter, but what about the exchange rate your card uses to convert your purchases into USD? If you use your credit/debit card for purchases, you'll be subject to their current rates. This rate is determined by your network and is generally has a small markup on the current exchange rate between currencies.
Generally, network currency conversion is carried out when the transaction is charged a day or 2 after your purchase (once it hits your account). This means that you might not know the exact exchange rate that will be used to convert your transaction at the time you make a purchase.
The good news is that the exchange rate that was used will be published on your statement, so you can see what rate you were charged. If you want to get a good idea of what you might pay beforehand though, both Visa and Mastercard publish their exchange rates:
Using this information, we compared the rates credit cards are offering to the actual exchange rate in euros on a specific date.
Source
March 10, 2021
Euro to USD Rate
Percentage Markup
Impact per $100 Spent
Visa
1.191799
0.218%
0.21/$100
Mastercard
1.1925504
0.282%
0.28/$100
Actual exchange rate
1.1892
N/A
N/A
Based on this quick test, you can see that the markup is extremely minimal. Taking out any other foreign transaction fees you might incur, you generally won't find a better conversion price than using your card's exchange rate.
Common Foreign Transaction Fees
When traveling internationally or shopping online, you need to be aware of foreign transaction fees. You'll commonly see this fee listed on your card statement as a separate charge once you've made the charge. But if you want to avoid these fees in the first place, it's important to know some common situations when you might be charged fees.
Here are some instances when you might be hit with a foreign transaction fee:
1. Foreign Retailer
The most common foreign transaction fee is around 3%. Using this, let's say you spend $100 on souvenirs at a shop in Italy — 3% of this transaction would show up as a separate fee on your credit card statement. In this instance, you would pay an extra $3 as a foreign transaction fee, bringing your total charge to $103. This might not seem like much for this single transaction but can easily add up over the duration of your trip.
Even worse, if you choose to be charged in USD, you'll be hit with an additional dynamic currency conversion fee, which varies by retailer but is usually an additional 7%. This would then bring your total charge for those souvenirs up to $110.
2. International ATMs
If you run out of cash and decide to use your debit card at an ATM, you might be changed a 3% transaction fee to obtain the USD equivalent of $500 in euros. In this case, the actual charge you will see will be $515 for only $500 worth of euros. 
Dynamic currency conversion can also come into play at ATMs, but you will be required to opt-in. This is usually asked in terms of "locking in a conversion rate" or a "guaranteed exchange rate."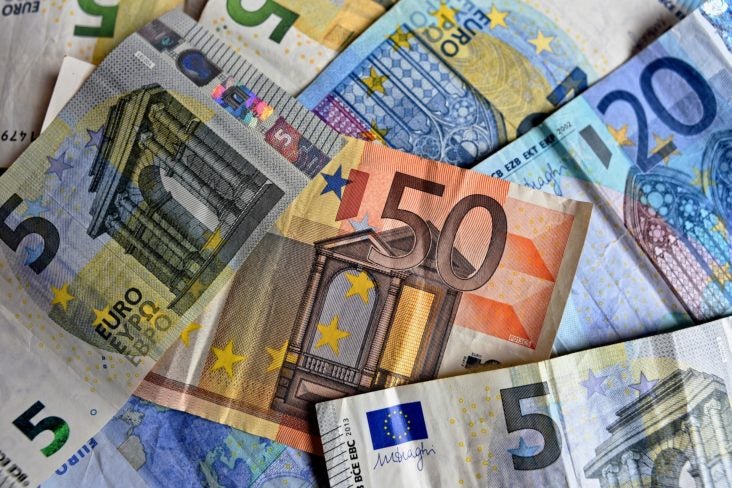 Hot Tip: Don't use your credit card to take out money from an ATM. Cash withdrawals at an ATM using a credit card are considered a cash advance. Cash advances are subject to both a fee (usually the higher of 5% or $10) and a higher interest rate.
3. Online Retailers
The details on most credit card agreements note that a foreign transaction fee will be assessed on foreign transactions. This means that you can still get charged a 3% foreign transaction fee for charges you incur from your house if you're doing some shopping online with a foreign retailer.
These charges can be difficult to prevent as it's not always obvious when this will trigger a foreign transaction fee. We recommend checking whether the currency symbol is in U.S. dollars when you go to pay or reaching out to the retailer directly to confirm.
Bottom Line: If you see a foreign transaction fee on your statement that you weren't expecting, you may want to call the card issuer's (Chase, Citi, etc.) customer service to confirm — it could be a mistake! If not, you'll be required to pay the fee, but you'll know to avoid that retailer in the future.
4. Processed Through Foreign Banks
Using a similar thought process as the item above, if your purchase passes through a foreign bank, the transaction will likely be flagged as foreign and you will get hit with the same 3% foreign transaction fee on your entire transaction.
Can I Get Charged Both Types of Fees at Once?
Yes. Depending on your issuer and the merchant your transaction is at, you may be charged both a foreign transaction fee and a currency conversion fee.
For example, if you use a card that charges you foreign transaction fees and you request to pay in USD (aka dynamic currency conversion), you would pay about 10% extra on your transaction (3% for the average foreign transaction fee and 7% for the average DCC fee). This means that for every $1,000 you spend, you'd end up paying an additional $100 in fees.
The good news is that there are some easy ways to avoid foreign transaction fees!
How To Avoid Foreign Transaction Fees
Here are some steps you can take to avoid foreign transaction fees when you travel internationally.
1. Apply for a Credit Card That Has No Foreign Transaction Fees
The easiest way to avoid foreign transaction fees while traveling abroad is to get a no foreign transaction fee credit card. This is important to obtain before you even leave for your trip so that you can use it when booking advanced reservations or tours — as well as when you arrive at your destination!
Be sure to check out our guide linked above that so you can compare all options thoroughly to see what works best for you. For example, some credit card companies (like Discover) don't apply foreign exchange fees but aren't accepted at retailers as widely as Mastercard or Visa cards.
2. Choose To Pay in Local Currency and Always Refuse DCC
While it might be tempting to see your charges in USD, you should always refuse dynamic currency conversion and pay in local currency. Just by doing this, you can save on average 7% on each transaction.
Remember that you must give your consent to be charged in USD instead of local currency. If someone selects DCC without this consent, you should ask the merchant to void the initial transaction before signing your receipt and run it again in the local currency.
Hot Tip: It is important to look at your receipt since your transaction could be displayed in your home currency instead of local currency to avoid being charged for dynamic currency conversion.
3. Download a Converter App
An easy way to make sure you aren't getting duped at the checkout counter is to have an idea of how much your transaction should cost upfront. Knowing the conversion rates also comes in handy when taking money out of an ATM.
The best way to do this is to download a currency converter app on your phone. While you're connected to the internet (using the hotel's Wi-Fi or your own cell network), you can download current market exchange rates that you can access even when your phone is offline.
We recommend XE Currency which is available on iOS and Android.
4. Bring a Debit Card and Pay With Cash
There are some vendors that only accept cash, but you also just might feel more comfortable paying with cash to make sure your trip budget stays on track. In this case, it's a good idea to bring along a debit card with no foreign transaction fees.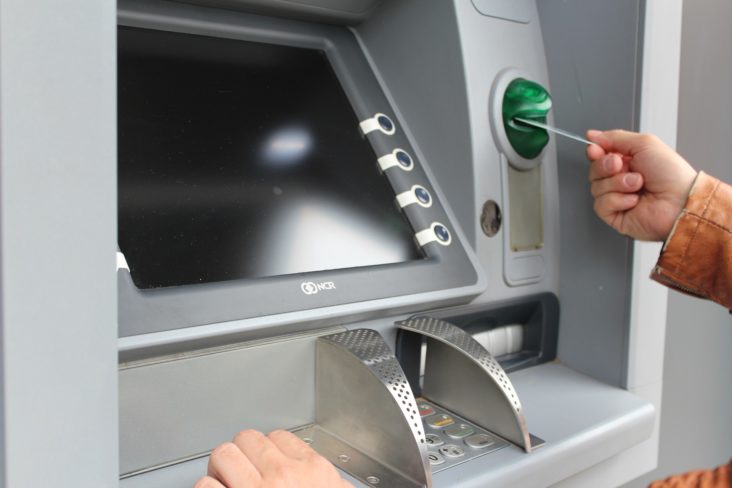 Using a debit card to withdraw cash serves 2 purposes:
You can periodically withdraw cash to avoid carrying too much in case your wallet is lost or stolen

You can take advantage of the low exchange rate offered by Visa or Mastercard
Hot Tip: Don't forget to keep an eye out for ATM fees! We recommend using local banks as opposed to independent providers (like Travelex) to avoid getting hit with dynamic currency conversion fees. Your debit card may also charge a "per-transaction" fee, so take out the maximum you feel comfortable with carrying to minimize this fee.
Final Thoughts
Whether you are planning to travel abroad or even make purchases at a retailer that is not located within the U.S., you need to be aware of foreign transaction fees — charges you'll face from your issuer and due to currency conversion.
In order to avoid all foreign transaction fees, be sure to choose a card with zero foreign transaction fees, decline dynamic currency conversion by making credit purchases in the local currency, or even consider paying with cash. If you do this, you could save hundreds of dollars over the course of your next international trip.