Credit Cards vs. Personal Loans – Which Is Better?
Both credit cards and personal loans offer a way to borrow funds — and both may even have some of the same standard terms. For example, both credit card and loan agreements will both include the funds offered, interest rate, information on how monthly payments are calculated, minimum requirements, and fees you might pay.
But beyond the terms and conditions, borrowing money from credit cards and personal loans is quite different. In this article, we'll explore the similarities and differences between the 2, and when 1 type might be preferred over the other.
How Personal Loans & Credit Cards Are Similar
Personal loans and credit cards are both options to fund your small business, gain funds to complete a project, or make a large purchase. Beyond this, there are some other similarities:
Finances & Creditworthiness
When applying for a personal loan or a new credit card, lenders will want to see if you are a safe bet. Specifically, this means that they are reviewing to see if you have had a responsible payment history in the past — as well as the ability to do so in the future. The easiest way to review this is by pulling your credit score, but lenders may also consider things like your debt-to-income ratio as well.
Your creditworthiness not only determines if you will be granted a loan or offered a credit card, but it also determines the terms and conditions you might be offered. In short, for both personal loans and credit cards, the better qualified you are, the more options you're likely to have.
For example, if you have excellent credit (690+), you might qualify for a credit card with better rewards, free balance transfers, or higher credit limits. Similarly, if you're applying for a loan, you may be offered lower interest rates or more lenient grace periods.
Impact on Credit Score
Making regular, timely payments on either your credit card or your personal loan will help boost your credit score, especially if you are building (or rebuilding) your credit. Timely payments account for 35% of your FICO credit score.
Similarly, not being responsible with payments on your personal loans or credit card will negatively affect your credit rating, making it more difficult to get future loans, have access to good housing, or even find a job.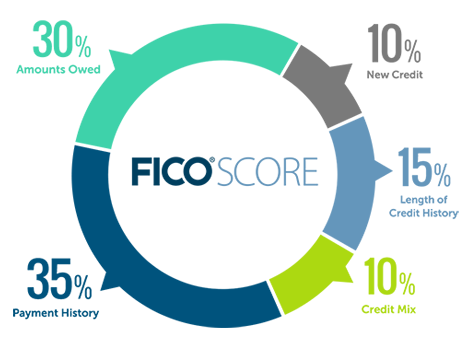 Both Secured & Unsecured Options
Secured and unsecured options are available for both personal loans and credit cards. You can use either type to pay for almost anything you want, but there is 1 major difference — collateral.
In most cases, you'll be offered personal loans and credit cards that are unsecured. This is riskier for the lender because you're not securing the loan or credit card purchases with any asset. You typically only qualify for an unsecured loan or credit card if you have at least a "good" credit score. If you don't make on-time payments, your credit will take the hit and you'll be hit with big late fees.
If your credit has suffered due to past late fees, bankruptcy, or other financial difficulties, you might not qualify for these unsecured options. In this case, lenders can also offer secured loans or cards. Your loan or card expenses are backed by collateral like cash or property, like a house or car. If you miss multiple payments, lenders can actually take possession of your collateral to cover your debt.
How Personal Loans & Credit Cards Differ
Beyond those few similarities, personal loans and credit cards are set up quite differently, but both have pros and cons. Here are some key differences between personal loans and credit cards:
Different Types of Credit
The main difference between credit cards and personal loans is due to how the debt is set up and repaid.
Revolving Credit
Credit cards allow you to borrow money as you need it — also known as revolving credit. With a revolving credit account, you have ongoing access to funds as long as the account remains in good standing.
You can take out funds as needed all the way up to an amount specified by your lender (known as a credit limit). Due to this variable, there isn't 1 standard payment since payments are based on your outstanding balance at a given time. 
Installment Loans
Personal loans, on the other hand, are installment loans. These are a bit easier to wrap your head around as you simply receive your money in 1 lump sum and then repay the loan in even payments over time. There is no opportunity to get additional money unless you apply for an additional loan.
Interest Rates
Credit card users only pay interest on the funds they use and don't repay by the statement date. This means that a borrower could have an open account with no interest if they have no outstanding balances. On the other hand, if you miss a payment due date, credit cards will typically tack on an extremely high APR. 16% is the current average credit card APR, but these rates can be as high as 30%!
By contrast, most personal loans have 1 standard rate that is locked in for the life of the loan. Average interest rates for personal loans will vary based on what your loan is for and your credit score, but rates will fall in the range of 6% to 20%.
In both cases, the higher your credit score, the lower interest rates you will be offered.
Hot Tip: Variable-rate personal loans are less common but do exist. They are typically set up as short-term loans. As rates fluctuate, the rate on your loan (and therefore your monthly payments and total interest costs) can rise or fall, so there is more risk.
End Dates
While your credit card might note an expiration date on the card, this is only related to the actual card's expiration — not your account with the credit card company. Typically, if you are a cardmember in good standing, you will simply be given an updated card once yours expires.
By contrast, a personal loan comes with terms detailing the length of the loan — typically between 12 to 60 months. Your loan must be repaid by the end date or it will be in default, leading to late payment fees, a huge hit to your credit score, or even wage garnishments.
Bottom Line: You might be able to select the loan length for personal loans, but know that the longer you take to pay your debt off, the more interest you will pay over the life of your loan.
Reward Potential
Personal loans don't offer any rewards potential for your spending, but you can earn all sorts of rewards for spending on your credit card. Maximizing your rewards is basically what we specialize in here, so whether you're looking for recommendations for cards that offer cash-back, help you earn your next business class fare, or even give you priority lounge access, we've got you covered!
Other Factors
Credit cards also offer benefits, like balance transfers or 0% introductory APRs. Again, these things aren't offered by personal loans, so you should think about if these perks are important to you before choosing between the 2 options.
When To Use a Credit Card
Credit cards come in lots of varieties and offer you a ton of convenience as they are accepted almost everywhere for all types of purchases.
Credit cards are great for making many small purchases — especially if you get rewarded for this spending with cash-back or flexible points. This is essentially a free short-term loan, but only if you can pay off your balance each month.
As long as you pay off your balance in full each month, you won't be charged interest. Be careful to only spend what you can repay in full or you'll end up getting charged huge interest rates.
You also don't get cheaper financing than qualifying for a 0% introductory APR or free balance transfer. This typically only lasts for a set period of time, so be sure that you've paid off your balance before this period expires.
Credit Card Advantages
As long as you use your card responsibly, there are a lot of advantages to using credit cards:
Ongoing Revolving Credit — If you know you'll need financing, but don't know what your costs will be upfront, a credit card is a good option since you can use it as you need it.
Credit Limit Increases — Accounts in good standing typically allow for periodic credit limit increases. This will help increase your credit score since it will lower your overall credit utilization.
Interest-Free (if Paid off Monthly) — If you pay off your balance each month, you won't be charged any interest on your purchases (thanks to the card's grace period). This basically means you're getting a free short-term loan from your credit card company!
Low Introductory Rates —

If you qualify for a low (or free) introductory offer, this can be just about the cheapest financing option available. These offers are typically available for 12 to 18 months.

Free Balance Transfers — If you are trying to consolidate debt, credit cards offer a big advantage of offering free balance transfers. This can help you move higher-interest debt onto 1 card. Combine this with a low introductory APR and this can be especially beneficial!
Reward Potential — One of the biggest benefits of using your credit card is getting rewarded for your everyday spending. This allows you to earn rewards how you see fit — whether that means getting cash-back or first-class flights!
Good for Emergencies — 

Credit cards can be a last resort for when things go wrong. If you run into unexpected expenses,

 a credit card can help you cover emergency expenses.
Credit Card Disadvantages
Most of the disadvantages related to credit cards result from not paying off your card on time, but there are a few other important disadvantages to consider:
Easy to Accumulate Debt — While credit cards are easy to use, this also means that you can swipe your card without really thinking about it. Over time, it could be easy to run up your bill so high that you aren't able to repay your debt.
High APRs and Late Fees — If you miss a monthly payment or only make the minimum payments, you'll be hit with huge fees. This could mean that you end up paying off far more in interest and other fees than you've actually spent.
Annual Fees — Some cards come with an annual fee that might make your credit card (and any associated rewards) less valuable.
Not Accepted at All Retailers — If you're traveling, you might find that your credit card isn't accepted everywhere. This is especially true if you have a card issued from a card like Discover or American Express.
When To Use a Personal Loan
Personal loans are also an option when you have expenses that you need help financing, especially large, 1-time expenses like home repairs or an unexpected medical situation.
While you still need to make monthly payments, personal loan repayments are easier to budget for as the payments are consistent and low rates can make those payments more affordable.
Consolidating your debt with a lower interest rate and fixed payments over a few years (which we'll discuss in more detail below) can help you pay down high-interest debts.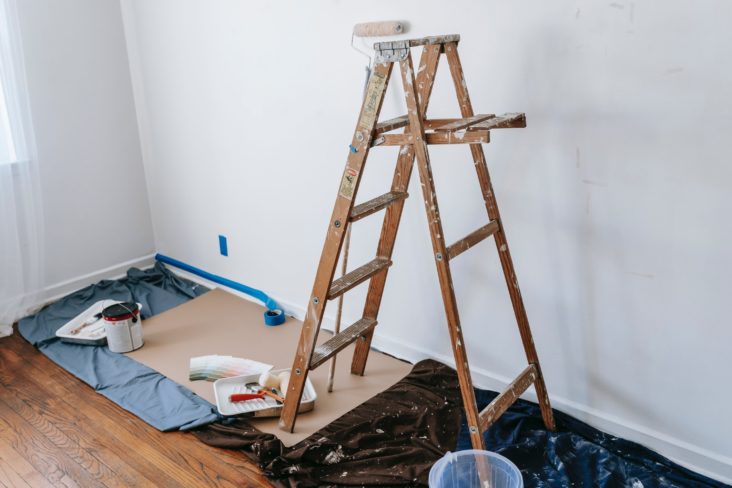 Personal Loan Advantages
Personal loans are a good choice to fund a big project or a large expense:
Lower Interest Rates Than Credit Cards — While rates vary depending on your credit score, the purpose of the loan, and loan type, personal loans typically offer lower interest rates than credit cards.
Fixed Monthly Payments — Personal loans 

usually offer a lower interest rate and steady, consistent payments over the life of the loan. This predictability makes it easier to budget and manage.

Get Large Sums of Money Quickly — With a personal loan, you'll receive a lump-sum payment. If you have a big expense coming up, some lenders even offer same-day financing so you can get money fast.
Personal Loan Disadvantages
Personal loans have some important disadvantages to consider:
Fixed Amount of Money — P

ersonal loans are meant to be taken out infrequently and used for large expenses. If you need more money, you'll have to apply for a new loan. If you need financing to make smaller purchases on a more regular basis, a credit card might be a better option. 

Service Fees — Personal loans include fees, which can add to the total cost of your loan. For example, lenders might

 charge

origination and other fees.

Payments and Due Dates Can Be Hard To Change — Over time, you might find that a certain payment schedule would work better for your budget. Unfortunately, this can be hard to change as these are set at the origination of your loan.
Potential Lost Collateral (Secured Loan) — If you default on your loan and you put up collateral (like your car) to get better terms or secure financing, you could potentially have this property seized.
How Personal Loans & Credit Cards Each Affect Your Credit Score
Whenever you apply for any type of credit, whether that's a new credit card or a personal loan, you should expect a hard credit pull. This hard pull usually results in a temporary drop to your credit score — but it is usually just a few points.
Once you are making timely payments on either your personal loan or credit card balance, your credit score will benefit.
Specifically though, making personal loan payments usually affects your credit less than credit card payments do. Since personal loans have fixed monthly payments, you don't have an option of making a lower payment. It is simply expected that you make the payments that you agreed to when you took out your loan. This builds your credit, but at a slower rate than credit cards. 
By contrast, with a credit card, you choose each month whether you'll pay the balance in full or not. Making that choice is a good indicator of creditworthiness and ongoing cash flow. This has a bigger impact on your credit score and will boost your score much faster. In addition, revolving credit is used in determining your current credit utilization, where an installment loan isn't factored in at all.
Having a mix of revolving credit and installment will also benefit you as credit mix accounts for 10% of your credit score.
Bottom Line: If you're trying to quickly improve your score, a credit card would be the better choice.
Final Thoughts
Credit cards and personal loans are both ways to finance your expenses, but each has its advantages. For example, personal loans offer a lump sum payment that must be repaid over time and typically have lower interest rates than credit cards. Credit cards provide access to a revolving line of credit, but you might end up paying large amounts of interest on balances that aren't paid off in a timely manner.
Regardless of whether you choose 1 or both options to borrow funds, knowing how your credit score will be impacted by your choice is important to consider.