United Explorer Card Review
"Travel in style on United without having to earn status first."
With a sign-up bonus, priority boarding privileges, no foreign transaction fees and more, MileagePlus members will definitely enjoy their partnered card.
You travel United all the time, but you have heard that there could be ways to make your travel experiences even better; priority boarding, free bags, and more miles.
You should consider the UnitedSM Explorer Card, because this card does all that and more!
United Explorer Card - Card Snapshot
Welcome Bonus & Info

(Partner Content)

Earn 40,000 bonus miles after you spend $2,000 on purchases in the first 3 months your account is open.
$0 introductory annual fee for the first year, then $95
Earn 2 miles per $1 spent on dining, hotel stays, and United purchases
Up to $100 Global Entry or TSA PreCheck® fee Credit
25% back on United inflight purchases
Check your first bag for free (a savings of up to $140 per roundtrip) when you use your card to purchase your ticket
Enjoy priority boarding privileges and visit the United Club℠ with 2 one-time passes each year for your anniversary
Earn 2 miles per $1 spent on dining including eligible delivery services

Card Categories:

Rewards Center

Customer Service Number

1-800-935-9935 (available 24/7)

Login Link

Related Articles
The Ideal Cardholder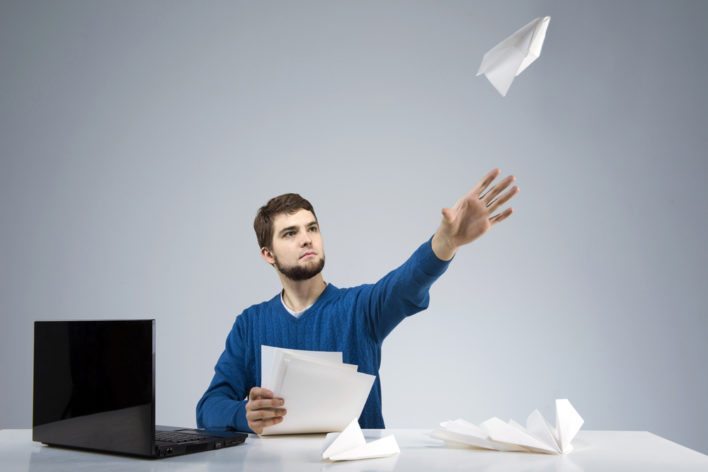 Sign-up Bonus, Earning Categories, and Points
You can sign up for the United Explorer Card right now and get bonus miles after spending the required amount needed in the allotted time (see card summary table above).
If you want additional miles, you can sign up an additional cardmember and have them make a purchase as well.
The card earns 2 miles per $1 spent on tickets purchased from United, hotels, and dining, and 1 mile per $1 spent on all other purchases.
Bottom Line:  The United Explorer Card earns 2 miles per $1 spent at restaurants, eligible delivery services, on hotel stays, and on United purchases, then earns 1 mile per $1 on all other purchases.  
United Explorer Card Benefits
With this card, you get priority boarding so you can get on before the other non-status paid customers and reserve your overhead bag space. You also get one free checked bag each for yourself and a traveling companion.
Contrast this with the Citi® / AAdvantage® Platinum Select® World Elite™ Mastercard®: you get similar earning potential and boarding privileges but can get free bags for up to four travel companions.
If you're looking for a foreign travel card then the United Explorer Card will work for you: there are no foreign transaction fees with the card.
This isn't the best earner for overseas travel, but it's a good option if you don't have another card with no foreign transaction fees.
Bottom Line: First checked bag free, and priority boarding are features of the United Explorer Card. If you're traveling internationally, you won't have any transaction fees!
United Award Miles and Elite Status
Note that with United, you earn award miles based on the number of dollars spent on each ticket. You earn 5x points or more per qualifying dollar spent on travel, depending on your elite status.
With the card, you earn 2x extra points, giving you a total of 7x points without any elite status. This is equivalent to reaching the first elite status tier, Silver.
Elite status is gained through qualifying miles and dollars. You earn these based off actual mileage, plus a bonus depending on the fare category that you purchase.
The United Elite Status tiers are Silver, Gold, Platinum, and Premier 1k. With Elite Status, you get a bonus of 2-6x miles on top of the standard 5x, and the extra 2x for having the card.
Miles you earn and existing miles in your MileagePlus program account won't expire as long as your account stays open and in good standing, which includes basic activity such as paying your annual fee.
Luxury Travel Benefits of the Card
The United Explorer Card offers 2 one-time passes to the United Club lounge per year for your anniversary. This is a $100 value, which makes up for the annual fee of the card by itself.
You are also able to access the Luxury Hotel and Resort Collection properties, which are exclusive to certain Chase credit cards.
When you book through their portal, you can get free room upgrades and special amenities like free breakfast for two and more at these high-end properties all over the world.
Additionally, the card allows you to book an awards flight any time with no blackout dates. Typically, you would have to be an elite status member to receive this.
All available seats are available to book rewards, which is not standard across the industry. You'll also have access to upgraded awards tickets, but your priority will be below that of paid customers.
Awards flights on United are similar to most airlines and start at around 10,000-12,500 miles per one-way ticket. A trip to Europe is also a typical 30,000 miles for an economy class one-way ticket. See their full award chart here.
Finally, the card offers access to the array of travel and purchase insurances, which can be very helpful in emergencies or when things don't go as planned. See the Gritty Details for more information.
Bottom Line: The United Explorer Card offers 2 one-time lounge passes, luxury hotel benefits, no blackout date award seats, and plenty of travel insurances to cover your trip!
Comparing the United Explorer Card to Other Cards
While the United Explorer Card is a good card, the AAdvantage Platinum Select World Elite card has more overall benefits.
With the additional checked bags (each bag can cost $25-35), a 10% rebate on mile redemptions, and a 25% discount on inflight purchases, this card holds slightly more value in our eyes.
Final Thoughts
The card earns 2x miles on United purchases and up to $100 Global Entry or TSA PreCheck™ fee credit. You get two one-time United Club passes each year for your anniversary.
You also get access to a variety of different card insurances and fringe benefits, including access to the Luxury Hotel and Resort Collection properties and a free checked bag!
Bottom Line: The United Explorer Card is a great card for those looking to improve their experience on United Airlines by adding in some travel benefits while earning 2x miles.
Great Card If
United is your favorite or most frequently traveled airline, along with the rest of the Star Alliance airlines
You want the full range of travel insurances available through your credit card
Don't Get If
You don't have a United hub near you or don't fly much on Star Alliance
You'd rather have more frills for your card benefits
United Explorer Card - Fees
Annual Fee

$0 intro for the first year, then $95

Foreign Transaction Fees

$0

Interest Rates

Balance Transfers

16.49% - 23.49% Variable
Fee: Either $5 or 5% of the amount of each transfer, whichever is greater.

Cash Advance APR

24.99% Variable
Fee: Either $10 or 5% of the amount of each transaction, whichever is greater.
U.P. Pro Tips
Connect your United Explorer Card to a United Dining Club account to get additional miles when you use the card to dine out!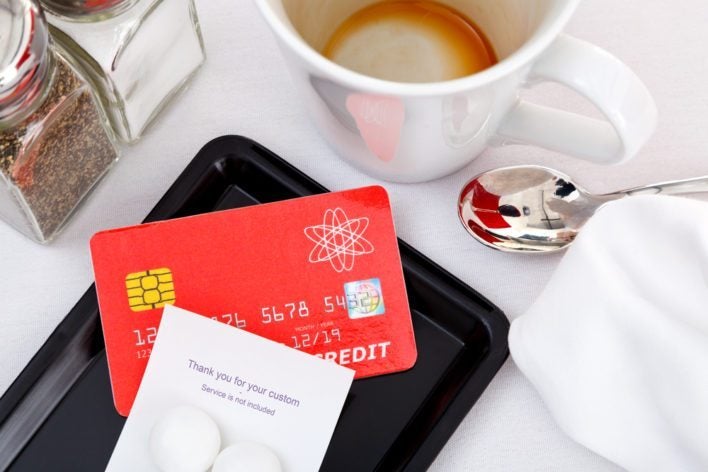 Best Way To Maximize Points
Here are some ways to maximize the miles for the United MileagePlus program.
Tip #1: If you are chasing the PQD waiver, use the card for all flights and all purchases up until the $25,000 limit. If you are spending more than that, continue to use your card for United flights, but use a higher earning card for anything else.
Tip #2: Sign up to the United MileagePlus Dining to earn additional miles when you dine at participating restaurants.
Tip #3: Get the Chase Sapphire Preferred® Card, Chase Freedom®, and/or the Chase Ink Business cards as well to combine strategies. This allows you to earn Chase Ultimate Rewards points as well as United miles!
Use the Chase Sapphire Preferred Card to earn 2x on all other travel and restaurants, and the Chase Freedom® Card and Chase Ink Business cards to earn 5x in certain categories (see card math for details).
Chase Ultimate Rewards points transfer 1:1 to United MileagePlus.
Tip #4: Work to get Elite Status as quickly as possible, which will allow your rewards to rack up much more quickly. Try to do this by flying for work or other business reasons.
Alternatively, you can do a Status Challenge: get a status matched from another airline program, and within 90 days travel a certain amount to get permanent status through the next year.
Tip #5: If you can't fly United, fly one of the Star Alliance members so you can earn United Elite Qualifying and Award Miles.
You won't get 2x points from the credit card, however, unless it's purchased directly through United.
Tip #6: You can earn miles by renting cars! Use the specific code and earn miles with Hertz, Dollar, and Thrifty rental agencies.
You can also get them through other ground transportation companies like GroundLink, SuperShuttle, ExecuCar, Carmel, and Bandwagon.
Tip #7: Similarly, don't forget the hotel partners! If you're not going to collect points with the hotel (which may or may not be more valuable), then you can earn miles through their hotel partners:
Marriott, Hilton, IHG, Hyatt, Radisson, Wyndham, Choice, and Golden Circle.
You can even earn when using booking partner Rocketmiles.
Tip #8: Be sure to pay for things like additional checked bags and other services with the card to earn 2x points.
Tip #9: Finally, you can use the United Shopping Portal to earn additional miles for purchases!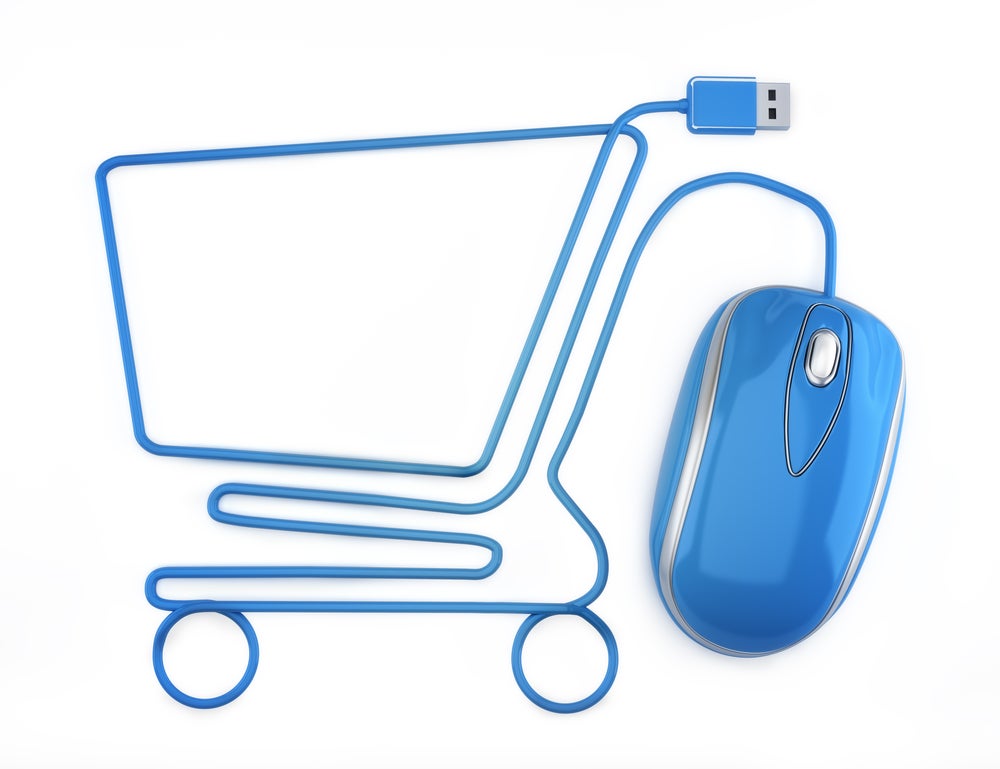 Best Way To Redeem Points
There are many ways to redeem your United miles, but in any case you should redeem them for as high a value as you can.
In this case, you cannot use them for statement credit since they go directly to the MileagePlus program, but those aren't the best value anyway!
Tip #1: Redeeming miles with airlines, as usual, is best done through international award travel. Tickets in United international economy class start out at 30,000 miles for a one-way international flight.
Tip #2: Tickets for domestic travel start at 10,000 miles for certain destinations and 12,500 for others; try to get your lowest option. Otherwise, you could spend up to 25,000 for a one-way domestic ticket, which is a terrible value comparatively!
Tip #3: United offers complimentary upgrades when available, which is better than many other airlines. If you book an award ticket with the card, you can still get an upgrade! This boosts the value of your miles by a lot.
Tip #4: United is a member of the Star Alliance. You can use miles on flights with all the partners in this alliance. This helps you expand the value of the card and the availability of flights to your desired destinations.
Tip #5: United miles can also be used to rent cars, hotels, and merchandise. However, since flights typically carry the highest value on redemptions, we'd recommend sticking with them.
United has many airline partners, as well as other travel-related partners. You can also earn and use miles in a variety of ways outside of travel if you so choose!
United Airline Partners
Star Alliance:  Air Canada, Air India, Air China, Asiana Airlines, Air New Zealand, Lufthansa, Brussels Airlines, Shenzhen Airlines, Scandinavian Airlines, Singapore Airlines, ANA, Avianca (and Avianca Brazil), Egyptair, LOT Polish Airlines, Swiss, THAI, Turkish Airlines, TAP Portugal, Austrian, Adria, EVA Air, Aegean Airlines, Ethiopian Airlines, Copa Airlines, Croatia Airlines, and South African Airways
Other Airline Partners: Aer Lingus, Aeromar, AirDolomiti, Azul, Cape Air, Edelweiss, Eurowings, Germanwings, Great Lakes Airlines, Hawaiian Airlines, Island Air, Silver Airways and Jet Airways
Other Travel Partners
Hotel Partners: Hilton, Marriott, IHG, Radisson, Hyatt, Choice, Wyndham, and Golden Circle; Rocketmiles booking.
Car Rental Partners: Dollar, Hertz, and Thrifty rental agencies. Ground transportation includes SuperShuttle, GroundLink, Carmel, ExecuCar, and Bandwagon.
Non-Travel Partners
The Gritty Details: Everything Else You Need To Know
The card is pretty easy to use, and there's not a lot of details other than trying to find all the deals to earn points.
Their sign-up bonus is offered only to new cardmembers who haven't owned the card in the past 24 months, but having other Chase cards does not disqualify you.
Your $25,000 spending bonus to earn extra miles is calculated for each calendar year. If you're going to try to hit the bonus, you'll want to give yourself a full year's worth of spending. All points from this and the other offers can take up to six weeks to hit your account.
To take advantage of the free checked bag and priority boarding for travel companions, you must have purchased the fares together on the card so you are on the same reservation in their systems.
United Club passes are single use, single person tickets, and you get two each calendar year. These are not accepted at the United Arrivals Lounge, United Global First, or Star Alliance Lounges.
Award availability for flights is subject to the area of the country you are in and where you are going. The same goes for upgrades: while you technically have complimentary upgrades, don't expect to be upgraded every time!
You have no control over your upgrades, and can only improve your chances if you earn a higher elite status.
Your miles won't expire as long as you continue to have the account open and pay your annual fee.
Other Unique Features
In addition to the main benefits, the United℠ Explorer Card comes with a full suite of travel insurances, which is great for those who love to stay covered. The following are the full range of benefits offered by the credit card issuer.
Remember that to take part in these benefits, you must have purchased the travel on the card. Most insurances are secondary, but some are primary.
Luxury Hotel and Resort Collection privileges – A travel portal of over 750 high quality resorts, lodges, hotels, and spas.
When you book through the portal, you get complimentary breakfast (for two), a room upgrade upon arrival (if available), early check-in/late check-out, and a special benefit unique to each property.
Complimentary upgrades on award tickets for Premier Members – If you're traveling on a domestic flight and it is an award ticket, you have the ability to get the free upgrade.
This will be dependent on space, and you will be pushed to the bottom of the upgrade list below paid members in the order of your frequent flyer status.
Any seat, any time with your miles – This ensures you can use your miles to book at any time, regardless of flight.
Some airlines black out certain seats that can't be used as award  redemptions; with this option, you don't have to worry about it!
Concierge – It's always nice to have a personal assistant waiting around! With the concierge services benefit, you can call and have someone help you book a restaurant reservation, get tickets to a movie, or hundreds of other tasks.
There have been some reports about what they can and can't do, but it's worth a try to ask! The number is 1-800-888-8756.
Inside Access – Inside Access is a portal that offers curated and VIP experiences to cardmembers. These include concerts, cultural events, wine tastings, and more. They go so far as to claim you can even meet a celebrity!
Baggage delay insurance – Get up to $100 per day for three days when your baggage is delayed by six hours or more due to a carrier error.
Lost luggage reimbursement – If the carrier simply loses your luggage entirely (or damages it), you're entitled to up to $3,000 per passenger in your immediate family.
Trip delay reimbursement – If the carrier delays your trip by more than 12 hours OR requires an overnight stay, you can get covered for up to $500 in incidentals per ticket.
Trip cancellation/trip interruption insurance – If the trip gets cut short due to severe weather or sickness of yourself or your immediate family, you can get up to $10,000 reimbursed for anything that was pre-paid and non-refundable.
Travel accident insurance – For any common carrier accident, you're covered up to a certain amount in accidental death or dismemberment during your trip until you return.
Auto rental collision damage waiver – You can get coverage up to the value of the car for theft and collision damage, both in the U.S. and abroad. This insurance is primary (which is not usually the case for credit card insurances).
Purchase protection – If you have an item that gets damaged or stolen within 120 days of your purchase, you can get up to $10,000 per item and $50,000 per year.
Extended warranty protection – Get an extended warranty of one year for any warranty that is three years or less.
Zero liability, charge disputes, and fraud alerts – You won't be liable for any fraudulent charges, any disputed charges will be frozen, and any suspected fraud will be notified to you in a manner of your choice.
Emergency card replacement and cash – If you get into a pickle on a trip, you can get up to $1,000 in emergency cash within 24 hours when you are in Canada or the U.S. This guarantee goes up to one day when you are abroad elsewhere.
Photo Credits/Credit/Copyright Attribution:
Worker Throwing Airplane: nikitabuida/Shutterstock
Restaurant Bill with Card: RTimages/Shutterstock
Mouse Cord Shopping Cart: Digital Storm/Shutterstock
Cartoon Jumping Chasm: Padma Sanjaya/Shutterstock
Frequently asked questions
Is the United Explorer Card worth it?
Chase has two personal United credit cards: the United Explorer Card and the Chase United MileagePlus® Club Card. Both have their pros and cons; the biggest difference is the Club card costs $450 and provides you unlimited lounge access.
You'll also get a sign-up bonus, a free checked bag per flight, priority boarding, and no foreign transaction fees.
How do I redeem United Explorer Card miles?
How long does it take for United Explorer Card miles to post?
United miles can take six to eight weeks to post to your account. If you think your miles haven't posted, you can contact Chase customer support.
What is the Chase credit card with United Club access?
Both Chase United cards actually offer you United Club access. However, the United Explorer Card only offers you 2 free passes per year, while the Chase United MileagePlus Club Card offers unlimited lounge access.
Which is better, the United Explorer Card of the Chase Sapphire Preferred Card?
There are a couple of key differences between these cards, which should help you decide which one to use. Both cards give you the ability to earn United miles.
The United card only earns 2x points on United purchases. With the Sapphire Preferred Card, you'll get 2x points on any flight, as well as almost all other travel-related purchases.
You also earn 2x points on dining purchases with the Sapphire Preferred Card. Both cards earn 1x points outside of these categories.
Another difference is in the card benefits. The Sapphire Preferred Card offers no additional card benefits outside of the ability to transfer your points to travel partners (United being one) and 20% off in their travel portal.
However, the United card offers a free checked bag per flight, priority boarding, and two one-time United Club passes each year.
The sign-up bonus could be the last thing to consider; whichever is greater may be the better choice. It is up to you to determine if the categories you spend in are worth it for either card.
Which is better: United Explorer Card vs Chase United MileagePlus Club Card?
Both Chase United cards help you earn miles, but they have different structures. The United MileagePlus Club Card is geared toward more frequent travelers, while the United℠ Explorer Card is better for those who travel less frequently.
The first difference is in the United Club access: the United MileagePlus Club Card gives you unlimited lounge access, while the other only offers two Club passes per year.
As far as earning miles, the United MileagePlus Club Card earns you 1.5x points on all purchases. The United Explorer card earns 2 miles per $1 spent at restaurants, eligible delivery services, on hotel stays, and on United purchases, then earns 1 mile per $1 on all other purchases.
While the United Explorer Card offers you 1 free checked bag, you'll get 2 free checked bags with the United MileagePlus Club Card. This is useful if you travel a lot and don't have status.
Both cards offer you priority boarding, but the United MileagePlus Club Card also offers priority check-in and security lines, as well as baggage handling so you get your bags first.
These cards do have different annual fees, which could be the deciding factor.
Which credit cards earn United miles?
There are 4 United credit cards:
United Explorer Card
Chase United MileagePlus® Explorer Business Card
Chase United MileagePlus Club Card
Chase United MileagePlus® Club Business Card
You can also transfer points to United MileagePlus using Chase Ultimate Rewards cards:
Travel prices are about to surge from pent-up demand.
Use this points strategy to lock in pennies-on-the-dollar pricing in 2021, all without being a frequent flyer...
How do I only pay $30 to go to Hawaii, $200 for business class to Asia or just $150 to Europe?
Discover the real-life strategies that anyone can use to enjoy limitless travel (even on a limited budget!)
Just sign up below and I'll send you the Limitless Travel Playbook instantly:
We respect your privacy. Please view our privacy policy here.