Citi Prestige® Card — Full Review [2021]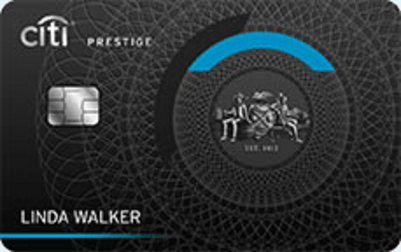 "For the Luxury Traveler"
VIP lounge access, complimentary 4th-night hotel stay, an annual travel credit, and strong point-earning make the Citi Prestige a great option for those looking for a premium credit card.
The information for the Citi Prestige® Card has been collected independently by Upgraded Points and not provided nor reviewed by the issuer. 
---
You work hard and play hard–flying often, attending social events regularly, and always making the most of your downtime.
Simply put, your first-class lifestyle deserves first-class travel benefits. (Think access to golf courses, private jets, chauffeured car services, and more.)
Fortunately, the Citi Prestige® Card has got your back. It's an elite card with high standards, just like you.
Hot Tip: At this time, the Citi Prestige card is no longer available for new applicants. 
Citi Prestige Card — Snapshot
Welcome Bonus & Info

(Partner Content)

$250 Air Travel Credit each year, and receive a statement credit, up to $100 every 5 years, as reimbursement for your application fee for Global Entry or TSA Pre è. Through December 2021, supermarket and restaurant purchases will also count towards the $250 Travel Credit
4th night hotel benefit for any hotel stay at hotels booked through the Citi Prestige® Concierge; up to 2 times per calendar year
Transfer points to a variety of travel loyalty programs from airlines to hotels.
Earn 5x points on Air Travel
Earn 5x points at Restaurants
Earn 3x points on Cruise Lines and Hotels
1 ThankYou® Point per $1 spent on other purchases

Card Categories:

Rewards Center

Customer Service Number

888-248-4226

Login Link

Related Articles
The Ideal Cardholder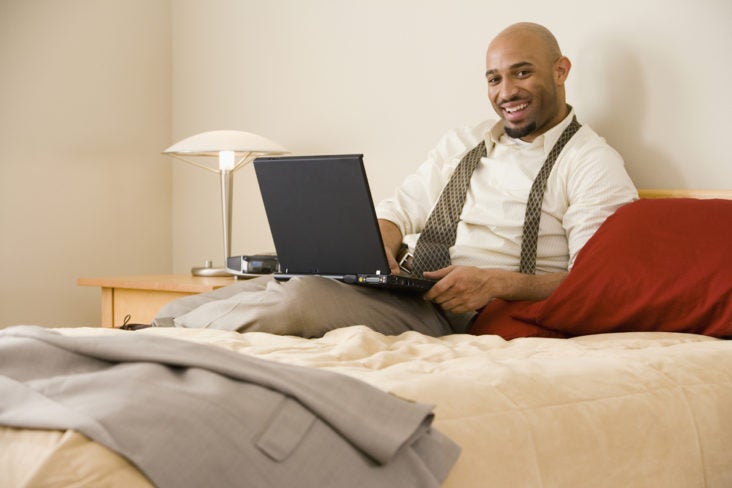 Sign-Up Bonus and Earning Categories
Get the current sign-up bonus points after you spend the required amount in the allotted time (see above for current offer).
Then earn 5x points at airlines, travel agencies, and dining. Plus 3x at cruise lines and hotels. Entertainment 2x ends September 1, 2019. You'll earn 1x points on all other purchases.
Your points are good for the ThankYou Rewards program and never expire. Earn as many points as you want to because there's no cap!
Citi Prestige Card Travel Benefits
Travel abroad without the headache. There's no foreign transaction fee when you use the card (a 3% savings by itself), and global transactions are seamless because it has an EMV chip.
The $495 annual fee is the biggest consideration, but it's largely offset by a yearly airline travel credit of $250. This can apply to the cost of a ticket or any flight-related expenses charged to the card, including award taxes and fees, baggage fees, and more.
update: Through December 31, 2021, the $250 travel credit can also be applied to supermarket and restaurant purchases. 
Still, the annual fee is steep, separating the serious spenders from the crowd.
Travel is made a luxury since the card provides complimentary access to hundreds of VIP lounges through Priority Pass Select. (Alaska Lounge, anybody?)
You also get a $100 credit for the Global Entry application fee. Once the U.S. government approves your application, you can bypass long lines and enjoy expedited entry into the country.
Bottom Line: A $250 airline travel credit helps offset the steep $495 annual fee of the Citi Prestige card. Also enjoy zero foreign transaction fees, a Global Entry fee credit, and complimentary Priority Pass access!
Other Benefits of the Citi Prestige Card
Book a stay of 4 consecutive nights at any hotel (you choose!) and get the 4th night for free! The free night appears as a credit on your statement.
Enjoy 24/7 access to a global concierge team for help making trip arrangements, purchasing tickets, and booking exclusive events and dining experiences anywhere in the world.
Plus get access to exclusive events through Citi ThankYou Events and Citi Private Pass Beyond. You'll have the opportunity to attend private concerts, sporting events, and red carpet experiences!
Bottom Line: A free 4th-night stay and other perks make the Citi Prestige card an attractive option.
Great Card If
You fly often and prefer to do it in style
You want access to exclusive travel and entertainment benefits
You don't mind paying a higher annual fee for more benefits
Don't Get If
You won't use the perks
Your spending is generally low
You don't have impeccable credit
Citi Prestige Card — Fees
Annual Fee

Foreign Transaction Fees

None

Interest Rates

Late fees

Up to 29.99% Variable Penalty APR

Balance Transfers

Cash Advance APR
Best Way To Maximize Citi ThankYou Points
As we mentioned above, you can earn points for things outside of what you may normally consider with some American Express Membership Rewards cards or Chase Ultimate Rewards cards.
If you want to get the most out of your Citi Prestige card, read on. We've created a list that spells out the best ways to use your card and earn lots of Citi points.
Tip #1: Clearly, the top strategy for banking points with this credit card is to use it for all of your purchases. The quicker you get to spend, the quicker you'll get to earning your sign-up bonus!
Tip #2: Book all your air travel and hotels with the card so you get 3x points. The rules state your tickets must be purchased from a merchant that provides air travel, so that includes sites like Kayak and Orbitz.
That means you can use your Google Flights results and get points for them, along with your ITA Matrix bookings if you're using BookWithMatrix.com.
Tip #3: Make sure to also use the card for entertainment and restaurant purchases to get your 2x points.
Entertainment is a huge category that includes places like movie theaters, amusement parks, tourist attractions, sports promoters, theatrical promoters and even record stores.
As far as restaurant spending, you can get a ton of points when you are dining with friends or colleagues. Just put all of the charges on your card, and the rest of the party can reimburse you with cash.
Tip #4: Even though other spending only gets 1x points, it can still add up. After all, the people who use the card are most likely higher spenders.
Putting all of your monthly expenses on the card will help you accumulate points steadily.
Tip #5: Add authorized users to the card. It will cost you $50 a pop, but the extra points from their purchases are likely to far outweigh the cost.
Tip #6: Enroll your Citibank banking account in ThankYou Rewards and earn extra points. If you don't have a checking account with Citi, open one to participate.
After setting up the account, you need to make 2 consecutive monthly bill payments and keep the account open for 5 months to ensure you receive the points. Find out how many points you earn per account package here.
Tip #7: Another reason to consider being a Citigold banking member?
Citi Prestige card holders who are also Citigold or Global Client Banking members receive an additional 15% bonus on ThankYou Points earned during the year. Private Bank clients get 25%!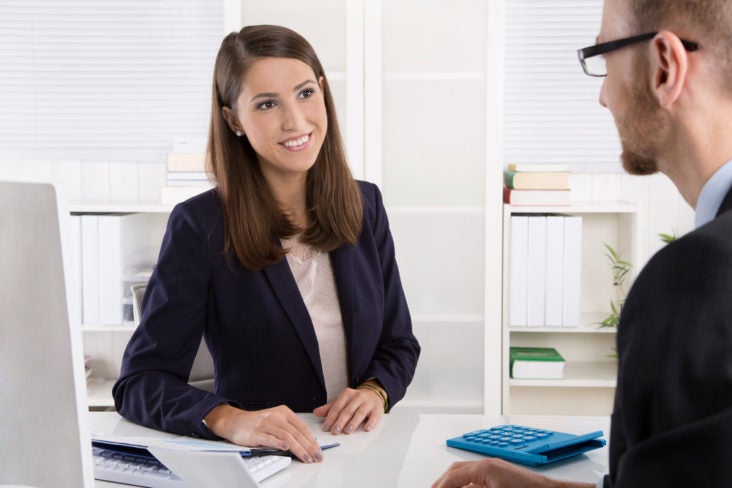 Best Way To Redeem Citi ThankYou Points
With so many great ways to redeem Citi Prestige card points, it can be a little overwhelming. The value of your points depends on how you use them.
For instance, gift cards are valued at $0.01 per point, which is not very impressive. But when you use points through the Citi ThankYou Travel Center, you can get 1.25 cents per point (drops to 1 center per point from September 1, 2019)!
We created a list of tips to ensure you get the most value out of your points when you redeem them. You can also check out this post for even more advice about maximizing Citi travel rewards.
Tips for Redeeming Citi ThankYou Points
Tip #1: Sometimes you will find a better deal transferring points directly through airline transfer partners. For this reason, it's important to compare prices between the Citi ThankYou Travel Center and the airline partners.
Points must be transferred in 1,000 point increments, and there is a maximum of 500,000 ThankYou Points per transfer.
Here is a table showing the transfer rate of ThankYou Points with participating airline and hotel partners:
| Citi Transfer Partner | Min Transfer | Transfer Ratio | Transfer Time |
| --- | --- | --- | --- |
| Aeromexico Club Premier | 1,000 | 1:1 | Almost Instantly |
| Air France / KLM Flying Blue | 1,000 | 1:1 | Almost Instantly |
| American Airlines | 1,000 | 1:1 | Almost Instantly |
| Avianca Airlines Lifemiles | 1,000 | 1:1 | Almost Instantly |
| Cathay Pacific | 1,000 | 1:1 | Almost Instantly |
| Emirates Skywards | 1,000 | 1:1 | Almost Instantly |
| Etihad Airways | 1,000 | 1:1 | Almost Instantly |
| EVA Air | 1,000 | 1:1 | 2 Days |
| JetBlue Airways | 1,000 | 1:1 | Almost Instantly |
| JetPrivilege | 1,000 | 1:1 | Almost Instantly |
| Malaysia Airlines | 1,000 | 1:1 | 1-2 Days |
| Qantas Airways | 1,000 | 1:1 | Almost Instantly |
| Qatar Airways | 1,000 | 1:1 | 2 Days |
| Singapore Airlines | 1,000 | 1:1 | 2 Days |
| Thai Airways | 1,000 | 1:1 | 4 Days |
| Turkish Airlines | 1,000 | 1:1 | 1-2 Days |
| Virgin Atlantic | 1,000 | 1:1 | 2 Days |
Also, watch for promotional periods that give you the best redemption for your Citi ThankYou points. For example, in 2015 Citi ThankYou offered a 25% bonus for transferring points to Virgin Atlantic.
Tip #2: Redeem ThankYou points for gift cards and merchandise from a variety of online retailers.
Shop with Points allows you to link your Citi ThankYou loyalty account to sites like Live Nation, Amazon.com, and Expedia.com so you can pay with the points you've earned.
Pay with Points makes it easy to spend your points on purchases with Best Buy and Wonder online or directly through their apps.
You make the payment with your card and then receive statement credit within 24 to 48 hours.
Tip #3: Technically, it's not about points redemption, but wait until you hear about this card feature that reduces your balance for free!
Select and Credit allows you to get statement credit for purchases you've already made!
With eligible categories including groceries, gas, utility bills, clothing, department stores, dining, and entertainment, your chances of qualifying are high.
Tip #4: Pay your bills online using points (or a combination of points and cash) in just a few clicks. All you need is an enrolled Citibank checking account.
Tip #5: Show your charitable side with PointWorthy. Once you enroll, you can browse non-profits approved by the IRS and make a donation with your ThankYou points.
You can also make donations with your card and earn points for every dollar you donate.
Travel Partners: Asia Miles, Malaysia Airlines Enrich, Qantas, Qatar Airways Privilege Club, Etihad Guest, Virgin Atlantic, Flying Blue, Garuda Indonesia Frequent Flyer, EVA Air Infinity MileageLands, Thai Airways Royal Orchid Plus, Singapore Airlines KrisFlyer, and JetBlue TrueBlue.
Shop with Points Partners: Amazon.com, Expedia.com, LiveNation.com
Pay with Points Partners: BestBuy.com, Wonder
Alternative Cards to the Citi Prestige Card
Besides the high annual fee, the card has a few other drawbacks.
For instance, there are a limited number of Citi ThankYou airline transfer partners when redeeming your points. Additionally, you don't get additional bonus points for adding authorized users or getting friends to sign up.
In 2014, Citi took away the opportunity to earn points on purchases made with merchant partners because not enough people were using it.
You also may find the card tough to qualify for. Not only do you need great credit, but you need to be part of the high-income, high-spending crowd.
If you want an alternative, we recommend the Citi ThankYou® Premier Card. For a considerably lower $95 annual fee, you'll get 3x points on all travel, not just air travel and hotel.
This travel category also includes gas, cruises, car rental agencies, travel agencies, tolls, parking, and more.
The Citi ThankYou® Premier Card earns 2x points on dining and entertainment plus 1x points on all other purchases.
For a Citi ThankYou card with no annual fee, you can check out the Citi ThankYou® Preferred Card. This credit card earns 2x points in entertainment and dining and 1x points everywhere else.
Bottom Line: Because it's tough to qualify for the Citi Prestige card, non-serious spenders may find the Citi ThankYou® Premier Card or the Citi ThankYou® Preferred Card more their style.
The Gritty Details: Everything Else You Need To Know
To qualify for the sign-up offer, you must either be a new cardholder, or one who has not closed a Citi Prestige card in the past 24 months.
Citi ThankYou points appear in your account at the end of each monthly billing cycle. They never expire as long as you have an open ThankYou Card. You have 30 days from closing account to use your points.
Points transfer requests cannot be reversed or canceled, and there is no fee to transfer.
Once a request is made, the points are deducted immediately from the ThankYou account, but it can take up to 2 weeks for them to post in your loyalty account.
Other Unique Features
Here are some of the other benefits that come with the Citi Prestige card.
Private jet access – Available through NetJets.
Chauffeured car service – Access to chauffeured car service plus 15% off select limousine services.
MC Airport Concierge service – Personal attention at arrival, departure, or connection at over 450 airports worldwide.
Cell phone protection – protection against damage or theft of your cell phone.
Citi Identity Theft Solutions – In case of identity theft, receive help contacting credit bureaus and assistance with police reports.
Fraud early warning system – This system monitors your account to detect potentially fraudulent actions and takes appropriate actions to protect your account if there is an issue.
Missed event ticket protection – If you miss a sporting event, concert, or lecture for unexpected reasons, you are reimbursed the price of the ticket.
Citi Price Rewind – Searches for the lowest price on registered items. If the same item is found at a lower price within 60 days of initial purchase date, you receive the difference.
90-day return protection – Receive a refund if the merchant won't take back an item within 90 days of purchase.
Damage & theft purchase protection – This benefit covers repairs or a refund if purchases made with the card are damaged or stolen within 120 days of purchase (90 days for NY residents).
Extended warranty – Adds 1 year to a regular warranty.
Unauthorized charge protection – $0 liability on unauthorized charges.
Travel Protection Features
Travel & emergency assistance – Receive help 24/7 with emergency travel arrangements, travel issues, medical and legal referral, and more before and during your trip.
Trip cancellation & interruption protection – Reimbursement for non-refundable trip expenses like change fees when unforeseen events get in the way of a trip you paid for with your Citi card.
Trip delay protection – In case of a delay on a common carrier, you can get reimbursement for expenses incurred like meals or lodging.
Worldwide travel accident insurance – Receive financial help in case of an accident.
Medical evacuation – Get help 24/7 when you are traveling and the right emergency care is unavailable locally.
Roadside assistance dispatch service  – Get help at your location if you have car trouble in the 50 states or the District of Columbia.
Lost baggage – If your checked or carry-on luggage is lost, stolen, or damaged by the common carrier, you may receive a refund of the purchase price of the missing items or the cost to repair or replace the damaged ones.
Baggage delay protection – Get reimbursed the cost of necessary personal and business items if checked baggage is delayed by the common carrier.
Lost wallet service – Replaces lost or stolen cards (usually within 24 hours) and provides you with emergency cash.
---
Featured Image Credit: Citi
Frequently asked questions
What is the Citi Prestige card?
It is a credit card for active travelers who want access to luxury benefits. Cardmembers earn ThankYou Points that can be redeemed for travel, merchandise, and other rewards.
What are the Citi Prestige card benefits?
The card typically comes with a sign-up bonus. Benefits include a $250 airfare credit each year and a $100 credit for the Global Entry application.
Cardmembers also get a 4th-night free when booking a minimum 4-night stay through Citi Prestige Concierge, and complimentary access to hundreds of VIP airport lounges through Priority Pass Select.
How do I earn Citi Prestige card points?
Cardmembers earn Citi ThankYou points based on their spending. Receive 5x points for airfare, travel agencies, and dining, 3x points for cruise lines and hotels, 2x points for entertainment (ends September 1, 2019), and 1x points for everything else.
How do I redeem Citi Prestige card points?
When do Citi Prestige card points expire?
Citi points have no expiration. You can also earn as many as you'd like because there is no limit.
What is the Citi Prestige card made out of?
The card is made of plastic but has an intricate design that places the magnetic strip on the front.
How do I use the Citi Prestige card for airline credit?
Earn ThankYou points by making purchases on your card. Those points can then be transferred to participating airline loyalty programs.
You can also use your points when booking flights through the Citi ThankYou Travel Reward Center at 1.25 cents per point (drops to 1 cent per point from September 1, 2019).
What is the annual fee for the Citi Prestige card?
The annual fee is $495. However, you also receive a $250 airline statement credit, which helps offset the cost.
Which is better, the Citi Prestige card or The Platinum Card® from American Express?
Both cards have similar perks, including VIP lounge access and complimentary benefits at hotels worldwide. The Platinum Card® from American Express also typically has a similar sign up bonus.
The Citi Prestige card has a $495 annual fee and $250 airline credit. The Platinum Card® from American Express comes with a $200 airline fee credit, but it can't be used to purchase airline tickets and has a $550 annual fee.
The biggest difference is when it comes to earning points. Purchases made with The Platinum Card® from American Express earn 5X Membership Rewards® points on flights booked directly with airlines or with American Express Travel and 5X Membership Rewards® points on eligible hotels booked on amextravel.com.
The Citi Prestige card allows you to rack up points with higher spending categories.
Travel prices are about to surge from pent-up demand.
Use this points strategy to lock in pennies-on-the-dollar pricing in 2021, all without being a frequent flyer...
How do I only pay $30 to go to Hawaii, $200 for business class to Asia or just $150 to Europe?
Discover the real-life strategies that anyone can use to enjoy limitless travel (even on a limited budget!)
Just sign up below and I'll send you the Limitless Travel Playbook instantly:
We respect your privacy. Please view our privacy policy here.