13 Valuable Benefits of the United Explorer Card
For those who fly with United Airlines regularly or even just several times per year, the United℠ Explorer Card has some benefits that can save you money and improve your travel experience.
These benefits extend beyond earning points and into different protections that can ensure you are reimbursed for some problems you might face during your travels.
This co-branded credit card is provided by Chase and falls under the Chase 5/24 rule, so keep that in mind when you are making your credit card decisions.
Let's dive in and take a look at the many benefits of the United Explorer Card.
United Explorer Card Overview
CREDIT CARD
BENEFITS & INFO
UnitedSM Explorer Card


Learn More

(at Chase's secure site)

Earn 60,000 bonus miles after you spend $3,000 on purchases in the first 3 months your account is open. Plus, an additional 10,000 bonus miles after you spend $6,000 in the first 6 months.
Earn 2 miles per $1 spent on dining, hotel stays, and United purchases.
Up to $100 Global Entry or TSA PreCheck® fee Credit.
25% back on United inflight purchases.
Check your first bag for free (a savings of up to $140 per roundtrip) when you use your card to purchase your ticket.
Enjoy priority boarding privileges and visit the United ClubSM with 2 one-time passes each year for your anniversary.
Earn 2 miles per $1 spent on dining and eligible delivery services.
Good to Excellent Credit Recommended (670-850)
Annual Fee: $0 Intro for the first year, then $95.
United MileagePlus Benefits
United Airlines is one of the largest airlines in the world, so there's a good chance you'll find yourself flying with them at some point. You might as well make the experience enjoyable!
Hot Tip: See our in-depth review of United Airlines here. 
1. Earn More Miles With United Airlines
Unfortunately, United Airlines now awards MileagePlus miles for flights based on how much you spend on the flight in conjunction with your elite status. Here's a breakdown of how miles are earned for flying with United:
| | |
| --- | --- |
| United Elite Status Level | MileagePlus Miles Earned per Dollar Spent |
| Member | 5x miles per dollar |
| Premier Silver | 7x miles per dollar |
| Premier Gold | 8x miles per dollar |
| Premier Platinum | 9x miles per dollar |
| Premier 1K | 11x miles per dollar |
However, with the United Explorer Card, you can earn an extra 2X miles per dollar whenever you book a flight with United Airlines.
This means that as just a general member of MileagePlus, you'll earn 7X miles per dollar on all flights purchased with United Airlines. If you're a Premier 1K member, you'll earn 13X miles per dollar when you book your flights with United.
Hot Tip: Check out the best ways to earn tons of United miles, and you'll be booking amazing trips before you know it!
With all the miles you earn, you can redeem your United miles for some amazing flights such as Lufthansa first class, one of the most luxurious in-flight experiences (complete with champagne and caviar!).
2. Earn More Miles at Hotels and Restaurants
Earns 2x miles per dollar at hotels and restaurants.
3. Extra Award Space
Once you earn enough United miles, you'll be ready to hunt for some award space to book flights for your next vacation.
If you are looking for an economy class award, holding the United Explorer Card gives you a big advantage as you will have access to extra economy class award space.
Cardholders also have access to standard level awards whenever there is a seat available on a flight. Typically, this perk is only available to those who have earned elite status. While this is a very poor use of points (you should always look for saver level awards), the ability to book an award seat at any time can be very useful in a pinch.
4. Free Checked Bag With United Airlines (up to $100/Round-Trip Value)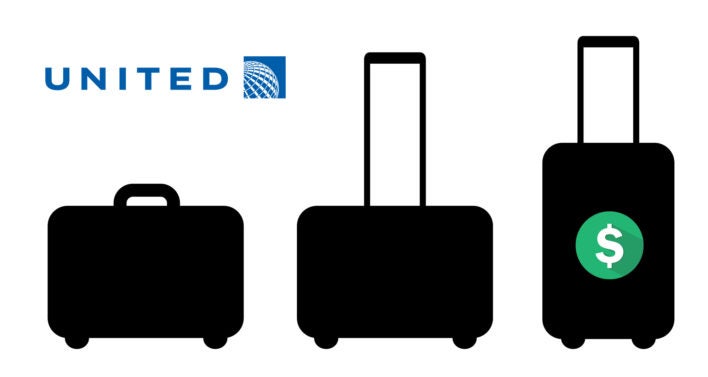 As a cardholder, you can save tons of money on your flights with United Airlines with the free checked bag benefit. If you purchase your flight on United with the United Explorer Card, you and 1 companion on your itinerary will each receive a free checked bag.
Unlike other airline co-branded credit cards, you are required to use the United Explorer Card to pay for the flight if you want to be eligible to receive your free checked bag.
5. United Club Passes ($108/Year Value)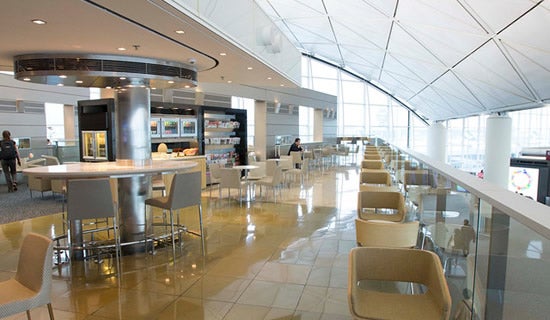 Airports can be hectic places, especially during busy travel seasons, but a reprieve in an airport lounge can turn a normally stressful experience into a relaxing one.
Once approved for the United Explorer Card, you will receive 2 single-use United Club passes. You'll continue to receive 2 passes every year you keep the card.
6. Priority Boarding
Flights are often very full these days, and the situation on United Airlines is no different. With the United Explorer Card, you will receive priority boarding access to help ensure there is overhead space for your carry-on bag.
This benefit can be particularly useful if you have a tight connection or obligations shortly after arrival such as a meeting.
7. 25% Off In-Flight Purchases
Get 25% back on United inflight Wi-Fi, food and drinks.
8. Elite Status Spend Waiver
United credit cardholders can earn Premier qualifying points (PQP) through their annual credit card spend and for 2021 can apply this earned PQP toward Premier 1K status.
The United Explorer card earns 500 PQP for every $12,000 spent, up to 1,000 PQP in a calendar year.
Hot Tip: Other Chase United credit cards have varying PQP earning capabilities — visit United's MileagePlus cardmember update page for more details and terms and conditions.
With Premier 1K elite status, you'll have access to Star Alliance business class lounges as a Star Alliance Gold member when you travel abroad, even when flying in economy class. This can be particularly nice before a long flight or when connecting abroad.
In fact, if you are departing from the U.S. on a trip to Europe, Southeast Asia, Australia, etc., you'll even have access to United Clubs and you won't have to use one of your 2 complimentary United Club passes.
9. Global Entry or TSA PreCheck Credit (Up to $100 Value)
Every 4 years receive a credit of up to $100 for Global Entry or TSA PreCheck enrollment/renewal.
Travel Protections
The United Explorer Card doesn't just help you earn and redeem United miles. In fact, it can even help when your flights don't go as planned. Let's discuss a few of this card's benefits that can protect you when things go wrong.
10. Trip Delay Insurance
As frustrating as it can be, flights get delayed sometimes. With the United Explorer Card, you are entitled to trip delay insurance if your flight is delayed by 12 hours or overnight.
When you book your flights with this card, you are entitled to reimbursement of up to $500 in reasonable expenses that can include hotel accommodations, ground transportation to and from the airport, and meals.
Make sure you request and receive documentation from the airline so you can submit your claim and get reimbursed.
11. Baggage Delay Insurance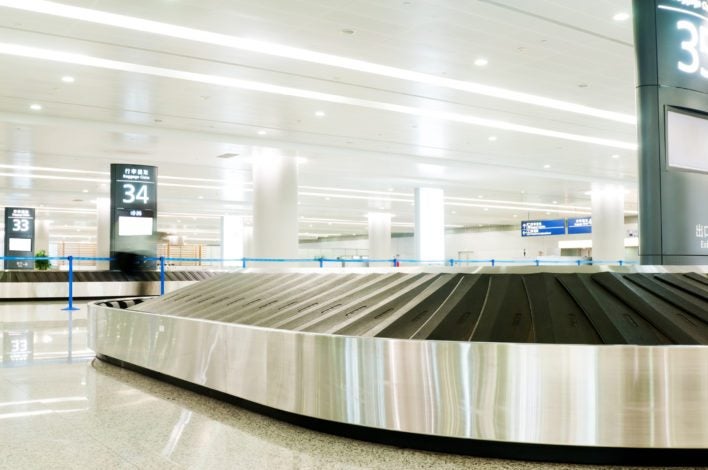 Another frustration travelers occasionally face is a delay in the arrival of their checked bags. If you booked your flight with the United Explorer Card and your bags are delayed by at least 6 hours, you are entitled to reimbursement.
This benefit covers essential items such as toiletries, clothing, and even a charging cable for your cell phone. Chase will reimburse you up to $100 for each day that the bag doesn't arrive (up to $500).
12. Lost Luggage Coverage
Taking things a step further, in the unfortunate event that your bags are not just delayed but lost, you are also covered by Chase. Whether it is a checked bag or a carry-on bag, each passenger is eligible for up to $3,000 in reimbursement.
13. Trip Cancellation and Interruption Insurance
If your trip is cut short or canceled because of severe weather or illness (plus some other situations), you could be eligible for up to $6,000 in trip interruption or cancellation insurance.
This coverage includes reimbursement for pre-paid, non-refundable common carrier travel expenses.
Final Thoughts
It's clear from the start that the United Explorer Card can help you earn more United miles to book award travel. But with perks such as increased economy class award space and the elite status spending waiver, it brings a lot more to the table than just the ability to earn miles.
To top it off, holding the United Explorer Card ensures that you are protected during your travels, so you don't have to stress about flight delays and problems with your checked and carry-on bags.
If you plan on flying with United Airlines even just a few times per year, the United Explorer Card can save you a ton of money on checked bag fees, make booking award flights easier, and protect you from some unforeseen events during your travels.