How To Find a $200 or $300 Bonus Offer for Chase's Savings Account [2021]
JPMorgan Chase is the largest bank in the U.S. with over $3 trillion in assets under management, over 4,700 retail branches, and 16,000 ATMs worldwide. With numbers like that, it is no wonder so many people choose Chase for their banking needs.
Chase offers just about every type of banking, lending, and investment product you can think of, including general savings accounts. Fortunately, if you're in the market for a new savings account, Chase periodically runs promotions where it offers a welcome bonus to new account holders. In the past, we've seen Chase savings account bonuses of up to $300 — talk about a nice way to boost your savings balance!
So how can you earn a welcome bonus offer for a Chase savings account? This guide will help show you how to do just that!
Benefits of Chase Savings Accounts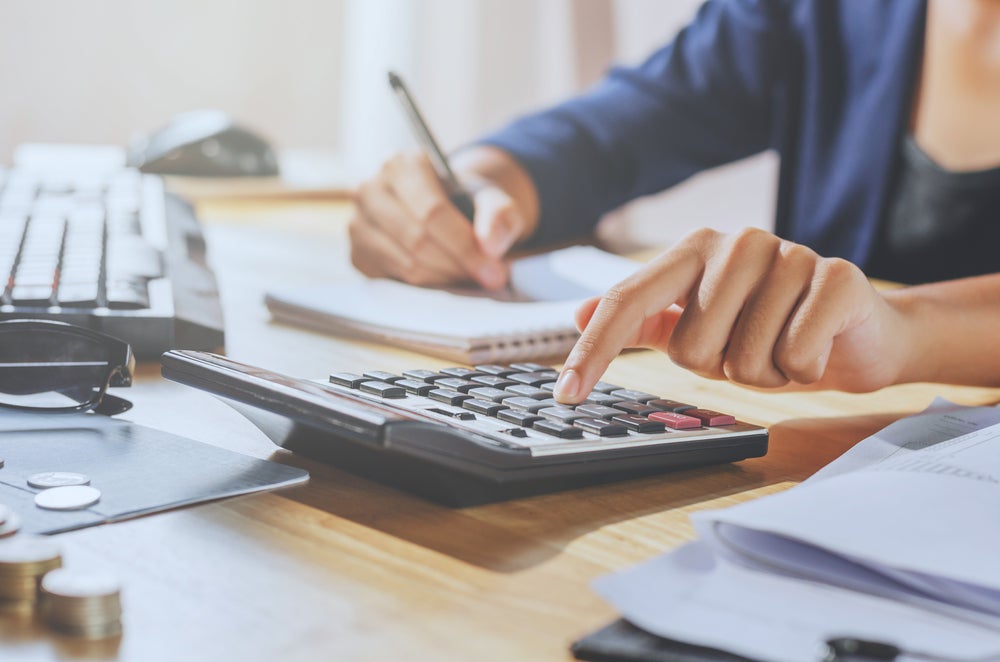 Chase offers 2 standard savings accounts products — Chase Savings and Chase Premier Savings. The benefits between the 2 accounts are largely the same, but the Chase Premier Savings account offers a better interest rate on your funds.
Here are some of the benefits you'll receive regardless of which account you choose:
FDIC insurance on your funds
Access to 16,000 ATMs and 4,700 branches
Convenient online and mobile banking options
Payment options via Zelle® and Chase QuickPay
Autosave feature to automate a monthly deposit from your Chase checking account
Mobile account alerts
Hot Tip: For more details on Chase savings accounts, view our ultimate guide to Chase savings accounts.
How To Find a $200 or $300 Bonus Offer
If you feel that a Chase savings account is a good fit for your needs, here are some steps you can take to locate a welcome bonus offer prior to signing up.
Chase Public Promotional Offer
Every so often, Chase runs public promotional offers on its savings accounts that are available to anyone who decides to open a savings account while the promotion is running. So if you're considering opening a Chase savings account, doing so when you can earn a bonus of up to $300 is the perfect time to do so!
Targeted Mailings
Did you know that the snail mail you receive can actually make you money? It's true! In fact, Chase regularly sends out targeted promotional offers for its banking and credit card products that can even be better than the public offers you see on the standard Chase website. So before dumping all of that mail in the trash or deleting it from your email inbox, take a second before doing so to see if the offer is worthwhile to you!
If you're someone who never receives promotional offers from Chase either via email or your home mailbox, then the likely culprit is that you have not given the bank permission to send you special offers. How you can change this? It is simple — start by going to the Chase website and log into your Chase account, then click Profile, then Settings. Once there you'll want to click Marketing Preferences and then click Yes to receive special offers from Chase.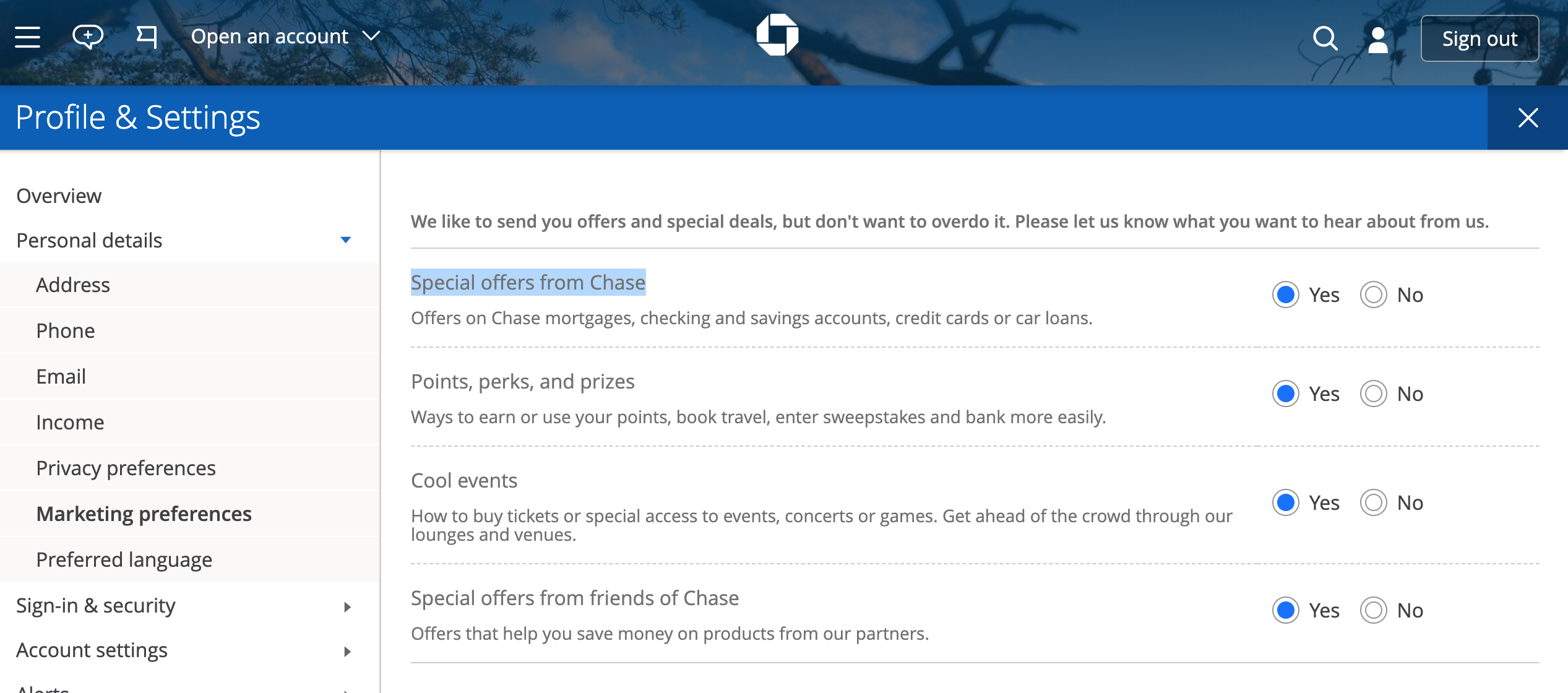 Refer-a-Friend Offer
Do you have a friend or family member that banks with Chase? If so, you should check to see if their referral offer is as good or better than the current public offer. If it is, then you and your friend will both earn some extra cash after you sign-up for an account. Likewise, once you've created a Chase account, you can start sending your own referrals out and earn extra cash for each person who uses your code.
Reasons You May Not Be Able to Get a Bonus Offer
You Haven't Opted-In to Marketing Offers
If you're hoping to be targeted for a promotional sign-up offer, but you haven't opted-in to marketing offers, you're likely going to be waiting for a pretty long time. Put simply, Chase is not permitted to contact you about special offers unless you give it permission to do so. So make sure you opt-in for your account under Marketing Preferences to stay in the know!
You Already Have a Chase Savings Account
Pretty straightforward here, but if you already have a Chase savings account, or have had one within the last 6 months, then you will not be eligible for a new welcome bonus offer.
Final Thoughts
Everyone needs a savings account, whether you're building up a rainy day fund, saving for a house or car, or anything in between. If you feel that the savings accounts offered by Chase are a good fit for you and your needs, then you might as well earn yourself some extra cash when signing up, and if you follow the tips in this article, you might be able to do just that!
---
The information regarding Chase Savings℠ and Chase Premier Savings℠ was independently collected by Upgraded Points and not provided nor reviewed by the issuer.