Flash Sale on Premium Flights to London With British Airways
The return of international travel between the U.S. and the U.K. is making a comeback in a big way.
As of November 8, 2021, U.K. citizens will be allowed to visit the U.S. once again. To celebrate this long-awaited day, British Airways has launched a sale to encourage would-be travelers to make the hop across the pond.
The Deals on Offer
The sale is advertised as being an ex-London sale for U.K. travelers wishing to visit friends and family or have a much-needed holiday in the U.S with return fares in Club World (business class) for £1,473 (~$2,023).
However, there are also great sale prices in the return direction which suit U.S.-based travelers.
The best fares from the U.S. to London that we could find are Club World and World Traveller Plus (premium economy) fares starting at $1,982 and $1,220, respectively.
The cheapest available World Traveller (economy) fares aren't worth shouting about. They're coming in starting around $565, which is significantly higher than lowest pre-pandemic fares which often started around $335 return.
Hot Tip: Prefer to fly to London on points? Check out our step-by-step the best ways to book British Airways first class and business class with points.
Don't Forget the Avios and Tier Points
Remember that British Airways gives you the option to offset the cost by using some Avios. It's worth bearing in mind, though, that as a general rule, the more Avios you use the less value you get.
Better still, you will also earn a substantial amount of Avios by paying cash for this booking as a British Airways Executive Club member.
The amount of Avios earned per flight depends on the cabin class, distance flown, and level of elite status.
For example, a Silver level elite member would earn 13,832 Avios for the booking — valued at around $173 per our most recent valuations.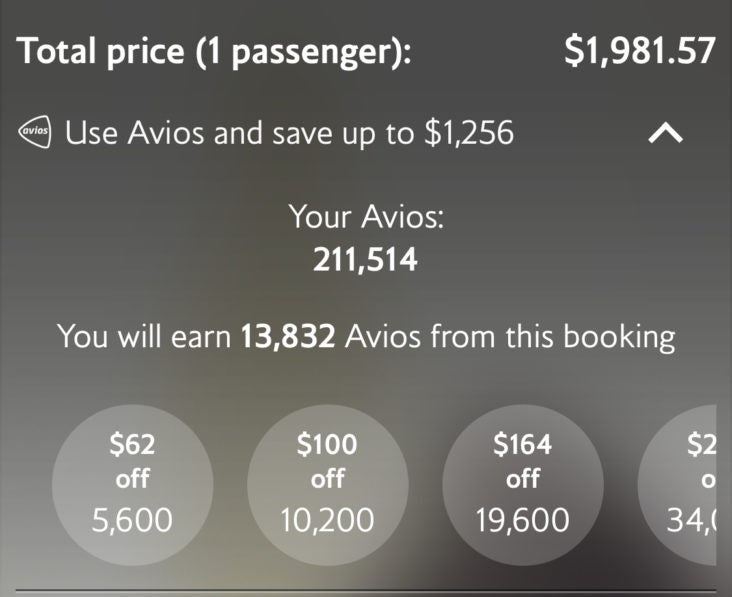 You would earn a total of 280 Tier Points for the Club World booking. To put that into perspective, as a British Airways elite beginner, this one flight would propel you straight to Bronze level as the current threshold to earn the status level is 225 Tier Points.
The Small Print
If you like the look of these fares, you'll have to act fast as there is limited availability. The sale will be live through October 27, 2021.
Here are the full terms and conditions.
Final Thoughts
Transatlantic travel is back and with some enticing fares to boot.
While these fares certainly aren't the cheapest sale fares we've seen for the route, they're still cheaper than the average.
With British Airways and the rest of the industry still in repair mode, it could be a while before we're back to seeing $335 economy and ~$1,200 business class round-trip transatlantic fares.