British Airways Visa Signature Card — Full Review [2021]
"Big Rewards for Big Spenders"
This card has high earning potential on British Airways flights. Those who travel and spend over $30,000 a year on flights will find great value in the Travel Together Ticket.
With a great new promotion under your belt, you're looking for a new card that caters to a higher end spender for that nice bump you got in your salary.
If you're the jet-set type who really enjoys the top-notch service of British Airways, you certainly will find value in the British Airways Visa Signature® Card.
British Airways Visa Card - Snapshot
Welcome Bonus & Info

(Partner Content)

Earn 100,000 Avios after you spend $5,000 on purchases within the first 3 months from account opening.
Earn 5 Avios per $1 spent on purchases with British Airways, Aer Lingus, Iberia, and LEVEL within your first 12 months from account opening, thereafter earn 3 Avios.
Earn 3 Avios per $1 spent on hotel accommodations when purchased directly with the hotel within your first 12 months from account opening, thereafter earn 2 Avios. Plus earn 1 Avios per $1 spent on all other purchases.
10% off British Airways flights starting in the US when you book through the website provided in your welcome materials.
Every calendar year you make $30,000 in purchases on your British Airways Visa card, you'll earn a Travel Together Ticket good for two years.
Pay no foreign transaction fees when you travel abroad.
Simply tap to pay with your contactless British Airways Visa Signature Card. Just look for the contactless symbol at checkout. It's fast, easy and secure!

Card Categories:

Rewards Center

Customer Service Number

1-800-432-3117

Login Link

Related Articles
The Ideal Cardholder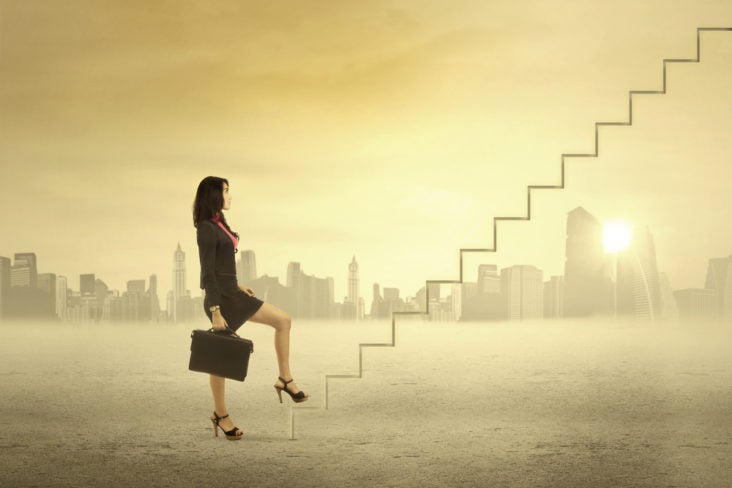 British Airways Visa Card Bonus and Earning Avios
All your trips to and from London and around the world will be put to use when you can swipe this high-earning card.
Like many partnered cards, when you make purchases on your British Airways Visa card, you get miles deposited directly into your British Airways Executive Club account.
You'll get 5x Avios for every $1 you spend on British Airways, Aer Lingus, Iberia, and Level within your first 12 months of account ownership (3x thereafter), and earn 3 Avios per $1 spent on hotel accommodations when purchased directly with the hotel within your first 12 months from account opening (earning 2x thereafter). Plus earn 1 Avios per $1 spent on all other purchases.
The card also comes with a sign-up bonus, described above in the card summary table.
What are British Airways Avios anyway, you may ask? Simply put, this is the currency for their air miles (points).
Avios work the same and are valued just like any other credit card points. Because they are a Oneworld partner airline, you can use British Airways Avios on all the other Oneworld partners, such as American Airlines and Qantas.
Great For Travelers and Their Partners
To make the British Airways credit card work for you, you need to put all of your travel spending through BA, Aer Lingus, Iberia, and Level on your card.
Just a couple of tickets will earn you thousands of Avios. If you are a business owner using this as your business card, you shouldn't find it hard to rack up points quickly.
If you have a significant other or travel partner, you'll find the Travel Together option very appealing. To get this benefit, you must spend at least $30,000 on the card per year.
The Travel Together Ticket works as an additional voucher when you redeem an award flight. Simply use the voucher alongside your award flight to earn a complimentary ticket for a companion.
Ideally, you would hit the $30,000 minimum spend every other year in order to get your companion pass, which can be redeemed to travel along in any class for just the taxes and fees on the flight. Unfortunately, those taxes and fees can be $1,500-$2,000.
After you earn your Travel Together Ticket, it will be usable for up to 2 years. There are a few additional caveats, but they can be tolerated for a voucher worth between $10k-$20k value  (if you're flying first class)!
First, you have to travel on British Airways and not a partner airline. Second, the flight has to originate out of the United States. Third, you have to travel together on the outbound and inbound flights, and those tickets must be booked at the same time.
Bottom Line: The Travel Together Ticket is very valuable but has a few caveats. Be sure to plan up front to meet the $30,000 spend on the British Airways Visa card and choose how to use your voucher.
Other Benefits: Stopovers, International Travel, and More
British Airways is a great airline for international flights and multi-stop destinations because they allow unlimited stopovers "within reason," unlike most other airlines.
A typical layover is only 4 hours domestically and 24 hours internationally; a stopover is an open-ended amount of time beyond that. You simply select this option when booking your flight and you can choose an additional city to visit.
As an added bonus, this card doesn't carry any foreign transaction fees if you need to use it while overseas.
Of course, there are much more efficient cards to use overseas than just the British Airways Visa, since you would only earn 1x Avios on anything besides the actual flight.
But if you're going for the companion ticket's minimum spend, then by all means spend away!
British Airways credit cardholders also have the chance to get 10% off British Airways flights from the U.S. to London when booking through a specific portal and use a code. It is worth the hassle to save over $100 (which covers the annual fee).
With the flexibility in using British Airways Avios with Oneworld partners and transferring from credit card portals (Ultimate Rewards, Marriott Bonvoy, and Amex Membership Rewards), you should find plenty of value in the card.
Bottom Line: Utilize the 10% discount, stopovers, and Oneworld alliance to really get value from using the British Airways Visa card and flying with British Airways.
Some Drawbacks of British Airways Executive Club
Previously, you used to earn 1.25x Avios per dollar instead of the now 1x Avios. Combined with the points devaluations over the years, this makes the Avios a little less valuable. Still, Executive Club has pretty solid inter-European flight deals.
Another negative of British Airways over all the other airlines is their fuel surcharge for international flights. It is painfully more expensive than any of the others (between ~$600-1,200), and it still applies when you are redeeming points.
Therefore, to maximize your value, it's better to use points for higher classes on BA so you get a much higher level of service for your fees.
So, consider your travel habits carefully to decide if this card is worth it to you.
Someone who flies a lot will find their points building up very quickly and get a reward flight each year!
Bottom Line: While the British Airways Visa card has some drawbacks and 3x points are only available on flights, a big spender can find value through the Travel Together Ticket.
Great Card If
You frequently travel British Airways, Aer Lingus, Iberia, and Level internationally for work or pleasure
You want to save 10% on flights from the U.S. to London when using the card
You frequently use Oneworld airlines and wish to transfer/use miles on flights
You like the flexibility of the stopover flight with BA
Don't Get If
You don't typically travel internationally
You won't be a big spender throughout the year
You typically like to travel alone
British Airways Visa Card — Fees
Annual Fee

Foreign Transaction Fees

$0

Interest Rates

Balance Transfers

15.99% - 22.99% Variable
Fee: Either $5 or 5% of the amount of each transfer, whichever is greater.

Cash Advance APR

24.99% Variable
Fee: Either $10 or 5% of the amount of each transaction, whichever is greater.
Best Way to Earn British Airways Avios
Your points on the British Airways Visa card all go toward one thing: getting miles to use or transfer. Whatever end goal you choose, earning strategies are the same.
Tip #1: Purchase all personal flights on the card through BA, Aer Lingus, Iberia, and Level to earn 3x miles or 5x during your first 12 months from account opening.
Tip #2: Pay for any inflight purchases, fees, or other airline-related spending on the card to earn 3x miles (assuming it is through these 3 companies)
Tip #3: Use your card for international purchases and travel; there is no foreign transaction fee and you will earn 1x miles
Tip #4: Use a Chase Ultimate Rewards card in order to earn more points for all everyday purchases, then transfer them to British Airways at a 1:1 ratio! See our favorite Chase credit cards and Chase business cards if you're a business owner.
Tip #5:  You can also earn British Airways Avios by transferring from Membership Rewards. There are a number of credit cards from Amex that will help you to earn lots of points.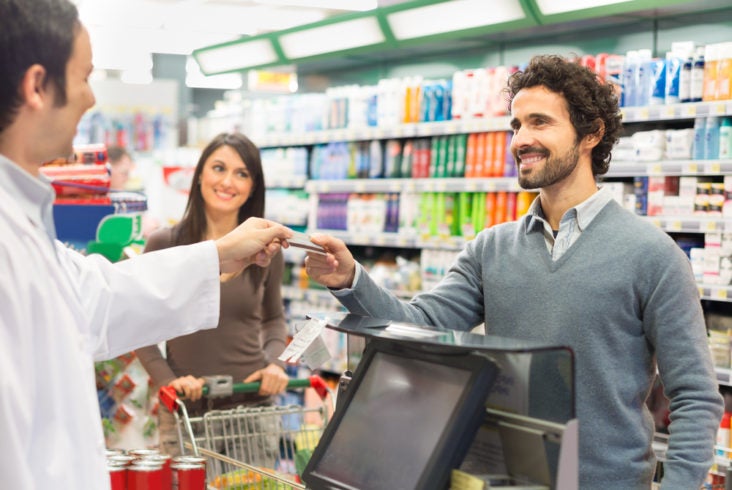 Best Way to Redeem British Airways Avios
Redeeming the points is where the game begins for this card. If you are going to use the points on a British Airways flight, know that you will be paying high fuel surcharges: $650-$1,250 for economy and $1,250 for business class.
Because British Airways business/first class is about the same price, you may as well book that and take advantage of the excellent service.
Points Needed for Award Tickets
Redeeming a ticket on British Airways will cost you between 4,000-30,000+ Avios one-way (depending on class). For instance, you can currently get from London to Miami for 16,250 Avios if you fly off peak hours (25,000 for peak) plus the fuel surcharge.
But London to Munich (within Europe) only costs 4,500 Avios! That's a great deal. British Airways has good short haul redemption flight prices, but remember you'll still be paying a fuel surcharge.
Unfortunately, BA recently devalued their points again. Short haul flight prices originating or terminating in the U.S. used to start at 4,500 Avios, but they now start at 7,500. This simply means you'll need to be more creative to use the great 4,500 prices, or fly another airline in the U.S.!
Other Great Ways to Redeem
One great way to take advantage of deals is to use the AARP discount to book business class tickets along with the 10% off deal. The AARP discount offers $400 off round-trip business fares.
Then, you could use your points to boost this to a first class upgrade and really get some value out of the miles!
Another (usually more valuable) way to redeem is by using your miles with the Oneworld or non-affiliate partners. These include American Airlines, Alaska Airlines, Aer Lingus, and Air Berlin.
Using your British Airways Avios on these carriers lets you avoid the high fuel surcharges. You can book a one-way trip in economy for as little as 12,500 miles on some carriers, or 25,000 for business class.
As with many carriers, it is best if you can to book last minute trips to fill open spaces on planes. Doing this allows you to get great value for the points and often get business and first class options.
Bottom Line: When using Avios, you should utilize a Oneworld/other airline partner or get a business/first class award to make the redemption valuable. Earn Avios for BA flights with your British Airways Visa card.
British Airways partners include Iberia, Aer Lingus, and Level.
You are also able to use miles on Oneworld partners:  airberlin, American Airlines, Cathay Pacific, Finnair, Japan Airlines, LATAM, Malaysia Airlines, Qantas, Qatar Airways, Royal Jordanian, S7 Airlines, SriLankan Airlines
The Gritty Details: Everything Else You Need to Know
The credit card issuer only allows the sign-up bonus for new cardholders or former cardholders who haven't received a bonus for the card in the last 24 months. Any bonus miles earned do not go toward earning status on the airline.
For earning Avios, there is no maximum limit to what you can earn in a year. Miles don't expire unless you're inactive with the British Airways credit card or British Airways flights for over three years.
Obviously, if you aren't using the card for that long, you should cancel it and avoid the $95 annual fee.
Other Unique Features
Travel Together Ticket – Once you have spent $30,000 on the card in years' time, you will receive a Travel Together Ticket that allows you to bring a companion with you during any redemption, and they will be able to match your redemption class. Remember that the Travel Together Ticket is good for 2 years!
Of course, redeeming for first class gives you the best value in this case. However, note that there have been many reported difficulties in using the ticket, so if you're going to shoot for this, keep in mind you may need to be flexible.
Extended warranty – You must check to see if you get this with your card, as it is not a standard Visa Signature benefit. Get 2 times the length of a warranty that's three years or less (maximum one year extension).
You can also get a repair, refund, or replacement of any item you cannot get reimbursed for under the normal warranty, up to a maximum of $10,000 per year. See the details for a list of exceptions.
Travel and emergency assistance – This is also not standard, so check your agreement. Have your own personal emergency assistant when you need it, 24/7.
Good for use if you get in a situation you can't find your way out of, you can't find someone who speaks English, or perhaps you need emergency legal representation.
The assistant is free to speak with, but you must pay for any services provided by third parties.
Car rental insurance – When using a rental car, you have access to up to $50,000 in accident insurance through the credit card issuer as long as you decline the rental agency's insurance policy.
With certain exceptions on luxury cars and cars over the price of the insurance maximum, you'll want to double check the details before renting.
Visa Signature Concierge service – If you need help with last minute planning or changes, need to get reminders, or just have a few questions you need asked, go ahead and call the Visa Signature Concierge desk for all your answers.
Emergency cash and card replacement – Get cash within one business day (and maybe even 24 hours) when you have an emergency on a trip. When you call, Visa will help navigate you to the nearest bank where you can pick up the cash.
Visa Signature Entertainment/Sports – Find deals on museums, events (sports games, etc.), and more by searching within your credit card portal.
Visa Signature Fine Wine and Food – Special culinary event access and savings with gourmet retailers and other restaurants.
Visa Signature Shopping – An online shopping portal offered with discounted items. Check your credit card account to find the shopping portal.
Frequently asked questions
Is the British Airways Visa card worth it?
The British Airways Visa card is a great card with good benefits, but it caters toward higher spending individuals. Its biggest benefit, the Travel Together Ticket, is earned after spending $30,000 on purchases in a year.
Overall, the card doesn't earn that many points (Avios) compared to its competitors, but it offers a good sign-up bonus and high earnings for all BA flights purchased (5 Avios per dollar spent during the first year, then 3 Avios). You can utilize those points on all Oneworld partners.
Can I earn British Airways Avios with other cards?
Chase Ultimate Rewards is a travel partner with British Airways and you can transfer points at a 1:1 ratio. Collect Chase Ultimate Rewards points using one of the 6 Ultimate Rewards credit cards.
What is the British Airways Executive Club?
It is the British Airways frequent flyer program. In this program, points aren't called "miles" as in most other airlines, but instead are called "Avios." The currency works the same as in any other loyalty program.
What is British Airways business class called? What are other terms that British Airways uses that are different?
The business class of British Airways is called "Club."
There are four total classes of service on a British Airways international flight: economy, premium economy, business, and first. On BA, they are called "Traveller," "Traveller Plus," "Club," and "First" respectively.
In those classes, they have additional names to delineate whether you are flying within or outside of Europe.
Economy class within Europe is called "Euro Traveller," but internationally it's called "World Traveller." International premium economy is called "World Traveller Plus."
Business within Europe is called "Club Europe," and internationally it's called "Club World." A specific class between London and New York City is called "Club World London City." First class is always designated as such.
In addition, British Airways refers to it's award currency as "Avios" rather than "miles" or "points."
Does the British Airways Visa card have an annual fee?
Yes. The card costs $95 each year.
What are the British Airways Visa card benefits?
The main benefits of card include 1-5x points for each dollar spent, a Travel Together Ticket after spending $30,000 in a year, and 10% off British Airways flights from the U.S. to London.
Next, being an airline in Oneworld, you can utilize their travel network with the points you earn on the card. Other partners include the Visa Signature Entertainment and Sports, Fine Wine and Food, and Shopping.
Cardmembers can enroll in complimentary Spot Club Platinum status at The Parking Spot for 2 years and will receive 20% off of their first reservation and points for 1 free day of parking. At Groupon, cardmembers can also enroll to receive 10% back on Groupon deals every month for 12 months (up to $50), rewarded as Groupon Bucks.
Finally, the card comes with additional insurances such as extended warranty, travel and emergency assistance, rental car insurance, Visa Signature concierge, and emergency cash and card replacement.
When do points expire in British Airways Executive Club?
As long as you utilize the BA services every 36 months, your Avios will not expire. This includes earning Avios, spending money with BA, and spending Avios.
Even sharing Avios with a BA Executive Club member will keep your points active.
What is the foreign transaction fee for the British Airways Visa card?
The card does not have foreign transaction fees.
What is the British Airways Visa card login?
You can log in to your card using the standard Chase card login. To access information on your Avios and find ways to spend them, log in to your British Airways Executive Club Account.
Is there a 0% APR offer for the British Airways Visa card?
No. You will have a variable APR; see the issuer's terms.
What is the British Airways Customer Service number? Can I contact them in other ways?
Why are British Airways fees so high?
British Airways has a page about their fees here. There are a few ways you can attempt to escape the fees (or to attempt to lower them).
You can either find a different flight, use one of their airline partners (if using Avios to book an award), or use the BA "stopover" feature, which allows you to connect to a final destination in a city in the UK.
Travel prices are about to surge from pent-up demand.
Use this points strategy to lock in pennies-on-the-dollar pricing in 2021, all without being a frequent flyer...
How do I only pay $30 to go to Hawaii, $200 for business class to Asia or just $150 to Europe?
Discover the real-life strategies that anyone can use to enjoy limitless travel (even on a limited budget!)
Just sign up below and I'll send you the Limitless Travel Playbook instantly:
We respect your privacy. Please view our privacy policy here.