Citi® Hilton Honors™ Visa Signature® Card — Full Review [2021]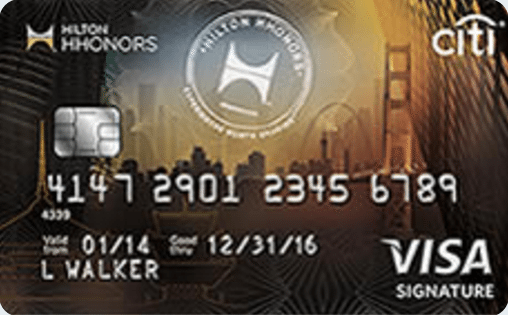 "Earn Great Points and Benefits With Hilton"
A high-earning card that comes with a lot of benefits, you won't have trouble finding value if you frequent hotels in the Hilton Brand Portfolio.
Update: This card is no longer available. Existing accounts were transitioned in January 2018 to the Hilton Honors Card from American Express.
Room service, king sized beds, and cable TV: hallmarks of the hotel world. Travel isn't always about flying, and many people enjoy the hotel much more than the flight! This card is for those people.
Do you travel and stay in hotels regularly for longer periods of time? Whether you're a heavy traveler for work or for pleasure, you'll find the Citi® Hilton Honors™ Visa Signature® Card earns in your favor.
Hilton Signature Card — Snapshot
Welcome Bonus & Info

(Partner Content)

Earn 40,000 Hilton Honors™ Bonus Points after making $1,000 in purchases within the first 4 months of account opening.
Earn 6 Honors Bonus Points for each $1 spent at any participating hotel within the Hilton Portfolio.
Earn 3 Honors Bonus Points for each $1 spent on purchases at supermarkets, drugstores and gas stations.
Earn 2 Honors Bonus Points for each $1 spent on all other purchases.
Enjoy Honors Silver status immediately, and fast-track to Honors Gold status after 4 stays within your first 90 days of account opening OR when you make $20,000+ in purchases each calendar year.
Earn an annual loyalty bonus of 10,000 Hilton Honors Bonus Points at the end of each calendar year in which you spend $1,000 or more on stays within the Hilton Portfolio.

Card Categories:

Rewards Center

Customer Service Number

1- 888-248-4226 (Available 24/7)

Login Link
The Ideal Cardholder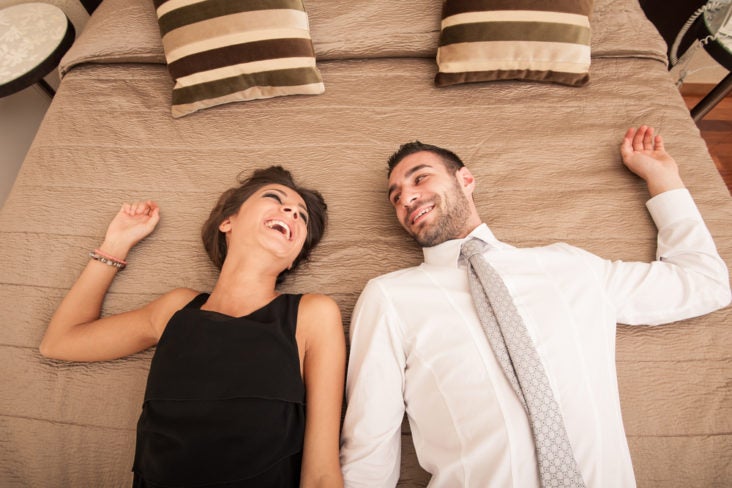 Sign-Up Bonus, Points, and Silver Elite Status
With the Hilton Signature card, you'll be earning points at 6x for all Hilton portfolio stays; 3x for gas stations, supermarkets and drugstores; and 2x everywhere else.
When using your card to earn points, you earn them as bonus points and they accrue in your Honors account. Unfortunately, these don't go toward your elite status.
However, as another bonus of owning the card, you automatically earn Silver Status for being a card holder.
Silver members get a 15% bonus on points earned for your stay (not from your Hilton credit card), as well as some other perks like 5th night free (on standard 5-night redemptions) and late check out.
Bottom Line:  The Hilton Signature card earns 6x points at Hilton; 3x points for gas, supermarkets, and drugstores; and 2x everywhere else.
More Elite Status Benefits
Earning status in the loyalty program is made easier using the Hilton Signature card. You automatically get Silver status as discussed above, and you have the opportunity to fast track to Gold status.
To do this, just complete 4 stays in Hilton brand hotels within the first 90 days (instead of the typical 20 stays in a year). Not too difficult for a frequent traveler!
Gold status can also be earned by spending $20,000 or more on the card in a given year. If you're using this as your main card, after a year you would likely hit this threshold.
With Gold status, your bonus point earnings increase to 25%, you get all the other benefits of the previous tiers, and you get additional upgrades and points depending on which hotel you're staying at.
If you stay enough times to make Diamond, you'll get even sweeter deals!
Bottom Line: Gain automatic Silver status when you own the Hilton Signature card. Fast track to Gold by completing 4 stays within the first 90 days!
Other Perks of the Hilton Signature Card
One great thing about the Hilton Signature card is it does not have an annual fee. Most cards that earn toward partnered programs like hotels and airlines have annual fees, so it is refreshing to see one that doesn't!
This makes it a lot easier when deciding whether or not to open the card since it doesn't have much of a downside.
Additionally, if you spend $1,000 or more at Hilton portfolio hotels in a given year, you will automatically earn 10,000 bonus points.
Finally, it's worth noting that as a Visa Signature cardholder, you get access to all the benefits of that program. These include a free concierge service; discounts on events, museums, transportation; and a host of other things.
The Visa Signature page is like a discount coupon site, so search through it to find things that might be of value to you.
Bottom Line:  There is no annual fee on the Hilton Signature card. Also, if you spend $1,000 or more in a year, you will automatically earn 10,000 bonus Hilton Honors points!
Drawbacks of the Hilton Credit Card and Honors
While you do earn points at a higher rate on the Hilton Signature card, one caveat is that the program uses a larger scale points system.
Hilton claims that rewards can be redeemed for a room with as little as 5,000 points a night, but more commonly seen are rooms from 20,000-50,000 points per night.
This is a large difference, and some rooms cost as much as 70,000 points. It will be up to you to determine how to use them. You could potentially earn many redemptions, as long as the places you want to travel are in areas with cheaper rewards rates.
A room at 40,000 points may typically cost $185, which values each point at around $0.0046. That's about half the amount a typical rewards point is worth.
You can also use points to get room upgrades, but this is more confusing and not very standardized, so you'll have to check what rates you can get for the room you are looking for.
However, Gold and Diamond members already receive complimentary room upgrades when available, so this may not be necessary!
Bottom Line: Hilton's scale is different than that of other programs, so while you earn a lot of points with the Hilton Signature card, that doesn't always translate into a ton of redemptions.
Great Card If
You love Hilton hotels and want a card to help you quickly earn more points
You want a card with no annual fee that still offers decent benefits
You plan on purchasing everything on the card, which will allow you to earn the additional bonuses offered
You want to boost yourself to Gold status quickly to take advantage of the added benefits
Don't Get If
Hilton is not your go-to hotel chain and you have a different preference some of the time
Transferring airline points is part of your strategy
Hilton Signature Card — Fees
Annual Fee

Foreign Transaction Fees

3%

Interest Rates

?

15.99% - 19.99% variable APR based on your creditworthiness

Late fees

?

Up to 29.99% Variable Penalty APR

Balance Transfers

$5 or 3% fee of the amount of each transfer (whichever is greater)
15.99% - 19.99% variable APR based on your creditworthiness

Cash Advance APR

$10 or 5% of the amount (whichever is greater)
25.99% APR
Best Way To Maximize Honors Points
There are a bunch of different ways to earn Hilton points with your Hilton Signature card. You'll do best by implementing multiple strategies, as many Honors rewards require a higher number of points:
Tip #1: Use your card whenever you stay at Hilton Hotels. This ensures you earn 6x points on the card and 10-15x points through the program (depending on your status).
Tip #2: Go into your Honors profile right away and sign up for the bonus earning style; you'll get either 5 extra bonus points per stay, or 1+ airline miles (depending on the airline you choose).
Tip #3: Once you hit Gold or Diamond status, be sure to ask the hotel for the bonus point offerings for each stay. You can earn between 100-2,000 extra bonus points on top of your regular points just for staying at certain hotel chains.
Tip #4: Watch for deals from Hilton, as they often offer double or triple points for stays. This means your 10-15 points could go up to 20-45 points per stay for the Honors earned points.
Tip #5: You can only earn base points on up to 2 rooms at a time, as well as bonus points on normal rates. Bonus points from other offers are only available on a single room.
Tip #6: Make any purchases through the hotel on your room bill to ensure they get counted as a hotel. Sometimes, the restaurants and other services do not get counted in the hotel category when paying separately.
Tip #7: Transfer points earned through other cards or programs to your Hilton Honors account if they are a partner. This way you earn maximum points in multiple card categories rather than just the 2-3x on the card.
Tip #8: Find ways to reach status more quickly, such as staying in a hotel only one night if your travel is flexible. Sometimes earning status can be quicker if you earn it through stays. Higher status equals more points!
Bonus Tip:  Earn lots of extra points when you sign up to the dining program and head out to eat for the night!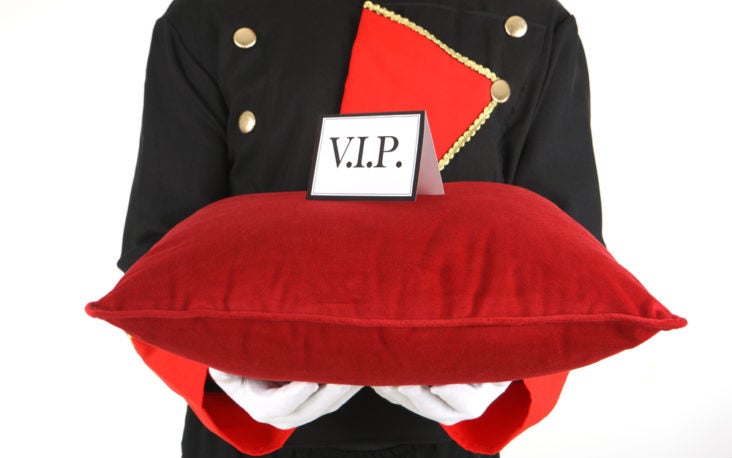 Best Way To Redeem Hilton Honors Points
Because the Honors system is very complex, it is difficult to determine the best way to redeem your points once you've gone through the trouble of earning them. Hopefully this section helps sort some of that confusion out:
Tip #1: Look for redemptions at the lowest amount of points (it starts at 5,000). Although you may have a minimum standard of expectation for room quality, it can vary drastically between chains and even hotels within the same chain.
Look for reviews and ask the hotel about their rooms to see if staying at a cheaper rewards rate room might hold the same quality as a more expensive one.
Tip #2: Consider both the split pay option as well as the normal points option for rewards. Sometimes the value can be better in one or the other.
For example, a room at a Hampton Inn that would cost $124 for a Friday night in Austin, TX could be redeemed for 30,000 points (a value of $0.004 per point). The split pay option costs $50 and 12,000 points, which in this case is almost the same value.
Checking similar deals, another room had a better value per point if you just redeemed the whole room with points ($0.006 versus $0.004).
Tip #3: Use the 5th night free option and book in multiples of 5 to get the best value. Booking a five night redemption will get you a discount equal to one night.
You can do this for 4 free nights on up to a 20-night consecutive stay, and it will be automatically credited during your redemption.
Tip #4: While there are Premium Room Rewards available, they are usually much lower value than a normal redemption. One calculation we did came in at around $0.003 versus $0.004+ in the examples above.
If you're interested in redeeming for a Premium Room, be sure to calculate a comparison for a normal room reward.
Alternative to the Hilton Signature Card
If after reading this, you don't feel the Hilton Signature card is the card for you, then you might want to try another rewards card.
The Marriott Bonvoy Boundless™ Card is a great hotel card alternative. It and earns 6x points at Marriott properties. These points transfer to lots of great travel partners.
You also get elite status benefits and the card typically comes with a good sign-up bonus.
Finally, a popular flexible point travel rewards card is the American Express® Gold Card, which earns 3x points for airfare booked directly with the airline and comes with a ton of great benefits and perks.
The Gritty Details: Everything Else You Need To Know
The sign-up bonus is only available to new cardmembers (although it does not specify whether this applies to all Citi cards, or this card specifically). Your bonus points will show up in your account within 4-6 weeks after meeting the minimum requirements.
When you are making purchases at gas stations, supermarkets, and drugstores, make sure you check to see if the merchant is properly coded for these categories, otherwise you may not earn your 3x points.
As you have likely read above, the Hilton Honors program is quite confusing.
Make sure you have signed up for all the additional benefits through your Honors profile, and always ask the desk agents to confirm that you're receiving all the points you should be for your stay.
Other Unique Features
The rest of the features and benefits you get from being a Hilton Signature card member are listed below.
Complimentary Silver status in Honors – You're automatically given Silver status in the program, which is equivalent to 4 stays or 10 nights.
The value of this benefit alone could be worth getting the card since there is no annual fee. Silver status earns you 15% bonus points on all stays.
Fast track to Gold status – Within your first 90 days of being a cardmember, simply stay 4 nights at any Hilton hotels to get Gold status.
This is an incredible benefit as well, as you will begin to earn many more points (25% bonus) and it usually takes 40 nights (20 stays) to earn Gold.
Be sure to ask your desk agent to add your bonus points to your account for your stays at Waldorf Astoria, Conrad, DoubleTree, Embassy Suites, Hilton Garden Inn, Hampton, Homewood Suites, Home2, and Hilton Grand Vacations.
Alternatively, you can earn Gold status any year you make $20k or more in purchases. However, the 4 stays option is likely much, much faster and cheaper!
Earn 10,000 bonus points – For each year you spend $1,000 or more on Hilton brand stays, you will be credited 10k bonus points to your account. Your card must be open and in good standing at the end of the year to earn the points.
Car rental insurance – Rent a car and deny their insurance, and you are eligible for up to $50,000 in damages for accidents during the car rental (if it is less than 30 days).
Visa Signature Concierge service – The concierge is available to help you with whatever you may need.
From making reservations to getting you some research on the best spots to see wherever you are, the Visa Concierge service is waiting for you. Simply call the number and you'll be connected with a service representative.
There have been mixed reviews on what they can do, but go ahead and give it a try!
Emergency cash and card replacement – If you're traveling and need cash, you can get a forward within one business day. Simply call the customer service number to coordinate with a bank near your location where you can pick up the cash.
Visa Signature Entertainment – You can find deals on events, museums, and other attractions. Search your credit card portal to connect and find current deals. Visa Signature Sports is also included, which gets you access to sporting events.
Visa Signature Fine Wine and Food – This allows you access to VIP culinary events and special savings at retailers and restaurants.
Visa Signature Shopping – Another online portal offering discounts on shopping-related items such as clothes and electronics.
Extended warranty – Check your member agreement to make sure this applies (it is not a standard benefit). If it does, you can double your warranty up to a maximum of 1 year on all warranties 3 years or less.
This benefit will pay out $10,000 in case a repair, replacement, or refund is necessary. It is a secondary benefit, and cannot be used in conjunction with the manufacturer's warranty (you must try to get it from them first).
It also excludes super high-dollar items and many other things, but it could be worth it for some higher priced gadgets and toys.
Travel and emergency assistance – This is another service you will need to confirm since it's not standard. For emergency travel arrangements, medical needs, travel snafus, and more, you get 24/7 access to an assistant to help you.
In stressful situations when you need someone you know will speak English, this can be very useful! While the service is free, any third-party contractors you get will cost you money.
Frequently asked questions
Is the Hilton Signature card worth it?
The card offers a variety of benefits, the ability to earn tons of Hilton Honors points, and has a pretty good sign-up bonus. And the card is free each year!
You get complimentary Silver Status, the ability to fast-track to Gold status in the first 3 months, a variety of insurances, and other Visa Signature fringe benefits.
There is really no downside to owning this card other than the steps you'll have to take to manage your credit opening it.
One thing to note, however: the card does come with a foreign transaction fee, so international travelers may not find this the most valuable option.
What is the Hilton Signature card sign in?
The login for the card is through Citibank. You can check your statements, purchases, and points from there.
To log in and check your Honors account information, including the points deposited into your account, you need to use the Honors sign in page.
What are the benefits of the Hilton Signature card?
The Hilton Signature card gives you complimentary Silver status in the Honors program, as well as the ability to fast track to Gold status within 90 days by staying 4 nights at any Hilton hotel.
Alternatively, you'll earn Gold if you spend more than $20,000 on the card in a year.
You'll earn 2-6 points per dollar spent plus 10,000 bonus points if you spend $1,000 or more on Hilton hotels in a year. Hilton Honors also comes with a variety of partners.
Finally, you'll have access to Visa Signature benefits such as a concierge, additional premium shopping portals, and insurances: car rental, travel emergency, and extended warranty.
Does the Hilton Signature card offer 0% APR?
No, there is no 0% APR offer at this time for the card.
What is the foreign transaction fee for the Hilton Signature card?
The card comes with a 3% foreign transaction fee.
Do points expire if I have the Hilton Signature card?
As long as you have activity on your account every 12 months, your points will not expire. This means that you need to earn points, redeem points, or stay at a hotel within the 12 months.
What is the annual fee for the Hilton Signature card?
This credit card does not have an annual fee ($0).
Where is my Honors number located?
You can find your number in a few different ways. First, if you have a Honors loyalty program card, your number will be on the front.
Next, you can check for the email you received when signing up for the program, or check the marketing emails they send out; your number will be in there.
If you can't find any of those, you can use the "forgot my password" tool to send an email with your information. Finally, you can call the customer service line and ask them. Your number will not be on your card.
What is Hilton Honors Silver status?
This is the second tier of four in the Honors status system. Blue is the starting tier, Silver the second, Gold the third, and Diamond is the fourth.
You automatically earn Silver status for being a member of the card.
As a Silver member (which typically takes 10 nights or 4 stays to achieve), you earn bonus points for staying at Hilton, get digital check-in, complimentary internet access, room preferences, late check-out, express check-out, and a second guest to stay for free.
You'll also get your fifth night free if you redeem points for 5 nights at a standard rate. Finally, you get complimentary access to fitness clubs when available, and 2 bottles of water per stay.
When does Honors status expire?
As a Hilton Signature card member, you will always have Silver status in the club.
If you earn a higher status (Gold or Diamond), then your status is good through the entire year you earned it as well as the next full year, and up through March 31st of the year after.
Travel prices are about to surge from pent-up demand.
Use this points strategy to lock in pennies-on-the-dollar pricing in 2021, all without being a frequent flyer...
How do I only pay $30 to go to Hawaii, $200 for business class to Asia or just $150 to Europe?
Discover the real-life strategies that anyone can use to enjoy limitless travel (even on a limited budget!)
Just sign up below and I'll send you the Limitless Travel Playbook instantly:
We respect your privacy. Please view our privacy policy here.