Citi® Hilton Honors™ Reserve Card — Full Review [2020]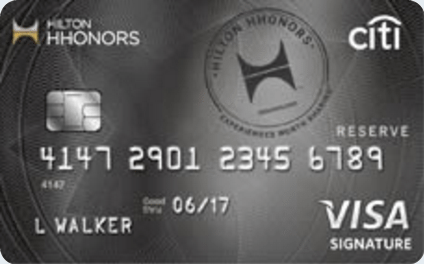 "More Points and More Benefits!"
With tons of points, benefits, and perks, this card is for those who choose to stay at Hilton hotels above other brands.
Update: this card is no longer available. Existing accounts were transitioned in January 2018 to the Citi® Hilton Honors™ Reserve Card.
For you, traveling is the name of the game. When it's time to book a room, there's no question it will be at a hotel in the Hilton Portfolio.
Luckily you always have plenty of places to choose from. After all, there are over 4,600 Hilton-brand locations in 100 countries!
Paying for your stay can be just as easy with Citi® Hilton Honors™ Reserve Card. It earns you points on each stay and delivers a wide variety of perks to make life comfortable.
Hilton Reserve Card — Snapshot
Welcome Bonus & Info

(Partner Content)

Earn 2 weekend night certificates each good for 1 weekend night (standard room, double occupancy) at select hotels and resorts within the Hilton Portfolio after you make $2,500 in purchases within the first 4 months of account opening.
Earn an anniversary bonus of one weekend night certificate good for one weekend night (Friday, Saturday, Sunday, standard room, double occupancy), at select hotels and resorts within the Hilton Portfolio after you spend $10,000 on purchases each year (starting from your Annual Fee Date) and remain a cardmember.
10 pts/$1 for all stays in the Hilton Portfolio.
5 pts/$1 for airline and car rental purchases.
3 pts/$1 for all other purchases.
Enjoy Hilton HHonors Gold Status as long as you are a Citi Hilton Reserve cardmember.
Earn an upgrade to HHonors Diamond Status when you make $40,000 or more in purchases with your card each calendar year.

Card Categories:

Rewards Center

Customer Service Number

888-248-4226

Login Link
The Ideal Cardholder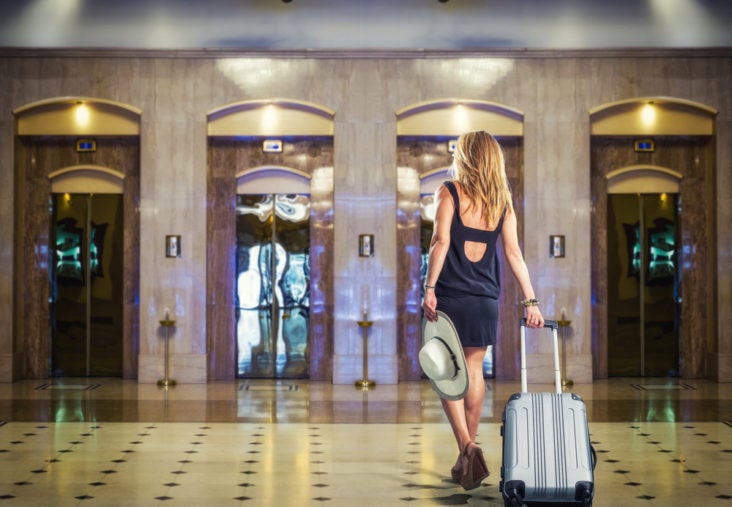 Sign-Up Bonus, Categories, and Elite Gold Status
The current sign-up bonus for the Hilton Reserve card is detailed in the card summary table above.
Then earn 10 points for every $1 you spend on hotels in the Hilton Portfolio, 5 points for every $1 you spend on airline and car rental purchases, and 3 points for every $1 you spend on other purchases!
Best of all, you automatically achieve Elite Gold Status in the Hilton Honors loyalty program just for being a card member. With Gold status, you get a whopping 25% bonus on the Honors base points you earn!
Bottom Line: The Hilton Reserve card earns 3-10x points and gives you Gold Elite status, which allows you to earn 25% more bonus points while staying at Hiltons!

Other Gold Status Benefits
Your Hilton Honors Gold status is a permanent perk for as long as you have the card. It also gets additional features, such as a 5th-night free when you stay a minimum of 5 nights with a Standard Room Reward.
Additionally, enjoy free in-room and lobby internet access, late-night check-out, and complimentary access to fitness centers and health clubs where available.
Gold status usually requires 20 stays, 40 nights, or 75,000 base points, making this a huge benefit.
Why not keep going to reach Diamond status? It takes 30 stays, 60 nights, or 120,000 bonus points, so you've got a great head start. Stay at Hilton hotels frequently and it will add up!
Another way to reach the Diamond tier is by spending $40,000 with the card. Use the card to charge all your monthly expenses, and this may be easier than you think.
At this level, you'll get a 50% points bonus on Hilton Honors points as well as other perks!
Bottom Line: Earn permanent Hilton Honors Gold status plus the chance to earn Diamond if you spend $40,000 in a calendar year with the Hilton Reserve card.
International Travel With the Card and More
Bring the Hilton Reserve card when you travel internationally and enjoy no foreign transaction fees. Plus, because the card comes with an EMV chip, you can make global purchases hassle-free.
Because it's a Citi card, you get all of those benefits too, as well as a host of Visa Signature travel, purchase, and shopping benefits. See the Gritty Details section for more information.
Be sure not to overlook the value of these "simple" benefits, as many airline credit cards actually have a foreign transaction fee of 2% to 3%, which would negate any points you earn while overseas!
One additional benefit that doesn't fit in with the others is an extra free night certificate every year you spend $10,000 or more on the card. This free certificate is awarded on your anniversary date each year.
Bottom Line: With the Hilton Reserve card, you have no foreign transaction fees and also earn an additional free night per year when you spend $10,000 or more on the card!
Drawbacks of the Hilton Reserve Card
The biggest drawback of this card is the $95 annual fee. However, compared to other cards the cost is competitive.
Another thing to consider is that you are required to redeem more points for a Hilton Honors reward than in other loyalty programs. Fortunately, you earn points quickly at 3-10 points per $1. But it's still important to be aware of their value!
For example, the Standard Reward value is $4.00-$6.00 per 1,000 points. While you can get a one-night stay for 5,000 points, you will be limited to rooms in Category 1. You'll need 20,000-60,000 points per night to get a mid-level room.
Hotel Category 10 is the highest tier and requires 70,000-95,000 points for 1 night, more than 12 times the amount of a Category 1 room.
Of course, with the sign-up bonus you get 2 weekend nights automatically!
Bottom Line: There aren't many benefits to the Hilton Reserve card beside the high points earning potential. The $95 fee can be intimidating, and you need to understand that Hilton Honors awards cost many more points than other programs.
Great Card If
You are a frequent traveler
You like staying at Hilton hotels
You want a card that earns points quickly
Don't Get If
You usually stay at hotels outside the Hilton brand
You want a card for frequent flyer miles
You won't use the free 2 weekend nights
Hilton Reserve Card — Fees
Annual Fee

Foreign Transaction Fees

None

Interest Rates

?

Late fees

?

Up to 29.99% Variable Penalty APR

Balance Transfers

Either $5 or 3% of the amount of each transfer, whichever is greater.
15.99% APR

Cash Advance APR

Either $10 or 5% of the amount of each cash advance, whichever is greater.
25.99% APR
Best Way To Maximize Hilton Honors Points
Many of the most attractive rewards in the Hilton Honors program require a lot of points. Therefore, it's smart to earn Hilton points in as many ways as possible.
Here are some suggestions for using multiple strategies to earn more points with the Hilton Reserve card.
Tip #1: Put all of your hotel expenses onto your Hilton hotel bill to get the most points possible. For instance, get 10x points for room charges like telephone calls and room service.
Tip #2: Use the card for all of your travel spending. Remember, you earn 5x points through airlines and car rentals; don't forget about 3x points for everyday spending!
You'll earn points faster and get closer to achieving Diamond status this way.
Tip #3: Sign in to your Hilton Honors account and set your My Way Earning Style for more points. You can choose bonus points or airline/rail miles from participating travel partners.
Once you set your preference, you get 10 base points plus 5 extra bonus points OR 1 mile per every $1 spent on your room (depending on the carrier.)
Tip #4: When you stay at Hilton hotels, ask the front desk about current offers for elite status members. You may be able to earn points you weren't aware of just by checking in.
Tip #5: Along the same lines, watch for periodic Hilton credit card promotions. Every now and then Hilton offers the chance to double (or even triple!) your points with a stay or purchase.
Tip #6: Earn points with Hilton Honors partners. Get 500 points by renting at Avis, Budget, and Sixt, up to 1,000 at Europcar, and up to 5,500 points at Car Club. You can also earn points by booking with Cruises Only.
Tip #7: You can earn Diamond status (and a 50% point bonus!) by accumulating stays. If your travel is flexible, consider staying only 1 night in a hotel, and watch your stays add up!
Bonus Tip:  Use the Hilton dining program to earn lots of points without doing any extra work!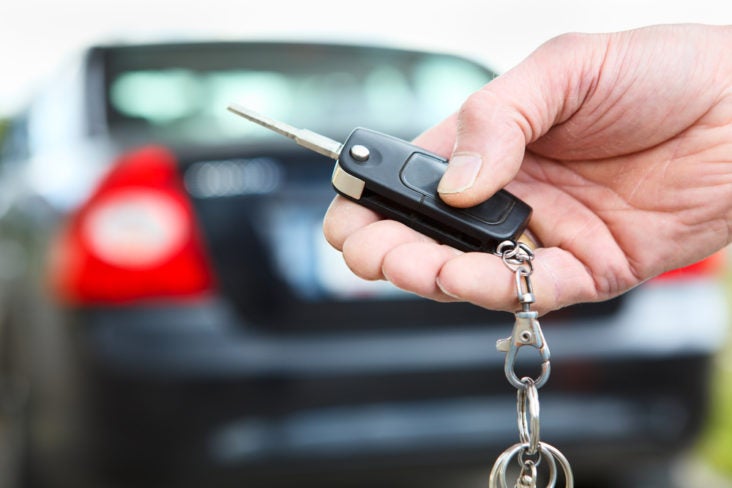 Best Way To Redeem Hilton Honors Points
The Hilton Honors redemption system can be a little confusing. We try to break it down for you in this section so you can decide how to redeem all the points you've earned.
Tip #1: You can start redeeming points for room rewards with 5,000 points. In some cases, it may make sense to stay in a room at a cheaper rewards rate, but it will depend on your minimum expectation for room quality.
Since rooms can vary drastically depending on the chain, it's a good idea to check reviews online and even call the hotel before making a decision about how many points to use for your stay.
The following table shows how many points must be redeemed for different hotel categories:
| | |
| --- | --- |
| HOTEL CATEGORY | HONORS POINTS REQUIRED FOR ONE FREE NIGHT |
| 1 | 5,000 Points |
| 2 | 10,000 Points |
| 3 | 20,000 Points |
| 4 | 20,000 to 30,000 Points |
| 5 | 30,000 to 40,000 Points |
| 6 | 30,000 to 50,000 Points |
| 7 | 30,000 to 60,000 Points |
| 8 | 40,000 to 70,000 Points |
| 9 | 50,000 to 80,000 Points |
| 10 | 70,000 to 95,000 Points |
Tip #2: Hilton Honors gives you the option of paying for your room using a Points & Money combination, which is sometimes the better deal. Check the math for both the split pay and normal pay options before choosing.
For instance, a room at the Hampton Inn that would cost you $124 could be redeemed for 30,000 points (or $.04 per point). If you used the Points & Money option, it would cost $50 and 12,000 points, which is about the same value.
See the table below for Points & Money requirements:
Points & Money Comparison
Hotel Category
Rewards Points
Points & Money
1
5,000
2,000 pts + $30
2
10,000 pts
4,000 + $35
3
20,000 pts
8,000 + $40
4
30,000 pts
12,000 + $50
5
40,000 pts
16,000 + $65
6
50,000 pts
20,000 + $85
7
60,000 pts
24,000 + $100
8
70,000 pts
28,000 + $125
9
80,000 pts
32,000 + $150
10
95,000 pts
38,000 + $200
*Courtesy of the Honors Website.
Tip #3: Take advantage of the 5th-night free option so you don't have to use as many points. Just book your stays in multiples of 5, and you will only have to redeem 4 nights worth of points.
You can do this on a stay of up to 20 consecutive nights to get a total of 4 free nights out of the deal!
Tip #4: Before redeeming points for a Premium Room award, make sure it is a good value compared to a Standard Room award. In many cases, the Premium award has less value.
For instance, after doing the calculations, we found a $0.001 difference per point between the two.
Tip #5: Transfer Hilton Honors points you've earned with your Hilton Reserve card for flights with a participating airline partner.
The transfer ratio below is for flights in the Americas. Find a list of all participating airlines worldwide here.
| | | |
| --- | --- | --- |
| | Hilton Honors Points | Transfer |
| British Airways | 25,000 | 6,500 Premier Kilometers |
| American Airlines | 10,000 | 1,500 AAdvantage Miles |
| United Airlines | 10,000 | 1,000 MileagePlus Miles |
| Delta Airlines | 10,000 | 1,000 Delta Miles |
| JetBlue | 10,000 | 1,000 TrueBlue Points |
| Aeroplan | 10,000 | 1,000 Aeroplan Miles |
| Frontier Airlines | 10,000 | 1,500 EarlyReturns Miles |
| LAN | 25,000 | 6,500 LANPASS Kilometers |
| Alaska Airlines | 10,000 | 1,000 Mileage Plan Miles |
| Avianca | 10,000 | 1,000 LifeMiles |
| Hawaiian Airlines | 10,000 | 1,500 HawaiianMiles |
Hilton Brand Hotels: Conrad, Canopy, Hampton, Hilton, Hilton Garden Inn, Home 2, Curio, DoubleTree, Embassy Suites, Waldorf Astoria, Homewood Suites, Hilton Grand Vacations
Other Partners: LifeLock, Energy Plus, Diner's Club, DirecTV, Avis, Car Club, National, Alamo, Europcar, Sixt, CruisesOnly, One SimCard, Travelling Connect, Shop-to-Earn Mall, Budget, and Priority Pass.
Alternatives to the Hilton Reserve Card
If you want an alternative Hilton credit card, there are a few available from Citi and American Express.
The Citi® Hilton Honors™ Visa Signature® Card has no annual fee and a slightly different structure than the Hilton Reserve card.
You will earn 2-6 points per dollar and will be able to earn a sign up bonus when using the Citi® Hilton Honors™ Visa Signature® Card.
Alternatively, the Hilton Honors™ Card from American Express earns 3-7 points per dollar and is also a no annual fee card. A unique offer of this card is you earn 500 bonus points each time you book with your Amex card online.
Both of these alternative cards only offer Silver elite status versus the Gold status, but if you aren't actually staying in that many Hilton Hotels throughout the year this may be the better choice anyway.
You can earn all your points with your normal, everyday spending without having to pay an annual fee, and then redeem your points for a vacation night sometime in the year.
The Gritty Details: Everything Else You Need To Know
The sign-up bonus only applies to new cardmembers. Bonus points post to your account 4-6 weeks after you meet the minimum requirements.
We'll admit, the Hilton Honors loyalty program is confusing! Make sure to sign up for all additional benefits through your Honors profile. In addition, always confirm that you are receiving the correct number of points with your desk agent.
Other Unique Features
Complimentary Gold status in Honors – You're automatically given Gold status in the program, which is equivalent to 20 stays or 40 nights. Gold status earns you 25% bonus points on all stays.
Be sure to ask your desk agent to add your bonus points to your account for your stays at Homewood Suites, Waldorf Astoria, Conrad, Embassy Suites, Hilton Garden Inn, DoubleTree, Hampton, Home2, and Hilton Grand Vacations.
Worldwide travel accident insurance – Provides financial help after an accident.
Lost baggage – You may receive a refund of the purchase price of missing items or the cost to repair or replace them if your luggage is lost, stolen, or damaged by the common carrier.
Trip cancellation & interruption protection – When unforeseen events get in the way of a trip, you can get reimbursement for non-refundable expenses like change fees.
Unauthorized charge protection – $0 liability for all unauthorized charges.
Damage & theft purchase protection – Covers repairs or a refund if purchases are damaged or stolen within 120 days of purchase (90 days in NY).
Extended warranty – Adds 1 year to a regular warranty of 3 years or less.
Citi Price Rewind – Searches for the lowest price on registered items purchased at online merchants for 60 days. If the price is less than the original, you may receive the difference.
Travel and emergency assistance – Get 24/7 access to emergency travel arrangements, medical needs, and more.
Auto rental collision damage waiver – Receive up to $50,000 in damages for accidents during a car rental of less than 30 days when you rent a car and deny the agency's insurance.
Visa Signature Concierge Service – The concierge is available to help you with whatever you may need, including making reservations.
Emergency cash disbursement/card replacement – Get a forward within 1 business day when traveling.
Visa Signature Entertainment – Find deals on museums, events, and attractions. Visa Signature Sports, which gives you access to sporting events, is also included.
Signature Fine Wine and Food – Receive access to VIP culinary events and special savings at restaurants and retailers.
---
Featured Image Credit: Citi
Frequently asked questions
Is the Hilton Reserve card worth it?
While the card has a $95 annual fee, it does have a lot to offer. You get the opportunity to earn tons of Hilton Honors points, a variety of benefits, and a good sign-up bonus.
Just for being a cardmember, you receive complimentary Gold status as well as a variety of insurance and benefits from Citibank and Visa Signature.
The card can be a great option for people who travel regularly and stay at Hilton brand hotels.
What is the Hilton Reserve card login?
The login for the card is through Citibank. Once you log in, you can check your statements, purchases, and calculate your points.
To log in and check your Honors account information, including points deposited into your account, you need to use the Honors sign in page.
How do I earn points with the Hilton Reserve card?
Earn 10x points on Hilton hotel stays, 5x points on airline and car rental purchases, and 3x points on other purchases with the card.
You also earn a bonus of 25% points with your complimentary Gold status. Earn even more points by making purchases with Hilton Honors partners.
Is there a 0% APR offer for the Hilton Reserve card?
No, the card does not have a 0% APR offer.
What is the foreign transaction fee for the Hilton Reserve card?
There is no foreign transaction fee with the card.
When do Hilton Reserve card points expire?
Your points will not expire as long as you have activity on your account every 12 months. In other words, you need to either earn or redeem points or stay at a hotel within the 12 months.
Does the Hilton Reserve card have an annual fee?
Yes. The annual fee for the card is $95.
Where can I find my Honors number?
Your Honors number will not be on your Hilton Reserve card, but you can locate it a few different ways.
Start by checking the number on the front of your Hilton Honors loyalty card.
The number is also in the registration email from when you signed up for the program, as well as other Honors marketing emails.
If you still can't find the number, use the "forgot my password" tool to request an email with your information or call customer service.
What is Hilton Honors Gold status?
Gold is the third tier of 4 in the Honors status system. Blue is the starting tier, Silver the second, Gold the third, and Diamond is the fourth.
You automatically earn Gold status for being a member of the Hilton Reserve card.
As a Gold member (which typically takes 40 nights or 20 stays to achieve), you earn 25% bonus points for staying at Hilton, get digital check-in, complimentary internet access, room preferences, late check-out, express check-out, and a second guest to stay for free.
You'll also get your 5th night free if you redeem points for 5 nights at a standard rate. Finally, you get complimentary access to fitness clubs when available, and 2 bottles of water per stay.
When does Honors status expire?
With the Hilton Reserve card, you will always have Gold status with the club.
If you earn Diamond status, then your status is good through the entire year you earned it, the next full year, and up through March 31st of the year after.
Travel prices are about to surge from pent-up demand.
Use this points strategy to lock in pennies-on-the-dollar pricing in 2021, all without being a frequent flyer...
How do I only pay $30 to go to Hawaii, $200 for business class to Asia or just $150 to Europe?
Discover the real-life strategies that anyone can use to enjoy limitless travel (even on a limited budget!)
Just sign up below and I'll send you the Limitless Travel Playbook instantly:
We respect your privacy. Please view our privacy policy here.