Amazon Rewards Visa Signature Credit Card – Full Review [2020]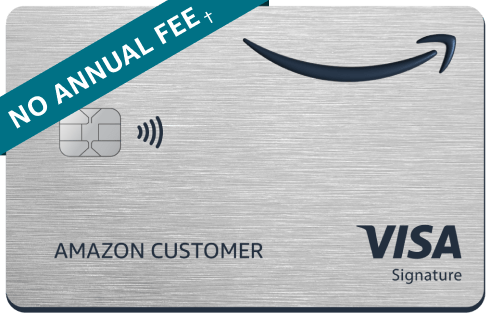 "Save Even More on Amazon"
While not a points card, this Amazon Signature card will save you big not only on Amazon, but also in gas, restaurants, and drugstores. A simple card with no annual fee for the online shopper!
You've run out of toilet paper, you need a new rug, and you want to shop for another TV. Luckily, Amazon is just a click away.
When you use the Amazon Rewards Visa Signature card, you'll not only get the convenience of home delivery, but you can now save even more money!
Amazon Signature card — Snapshot
Welcome Bonus & Info

(Partner Content)

Get a $50 Amazon.com gift card upon approval
3% cash-back for purchases on Amazon.com
2% cash-back for purchases at gas stations, restaurants, and drugstores/pharmacies
1% cash-back for all other purchases
Use cash-back directly on Amazon.com; 100 pts = $1
Also redeem for other awards in Chase's online portal, including statement credit, gift cards, or even travel!

Card Categories:

Rewards Center

View your rewards by logging into your account at Chase.com.

Customer Service Number

1-800-493-3319 (Available 24/7)

Login Link
The Ideal Cardholder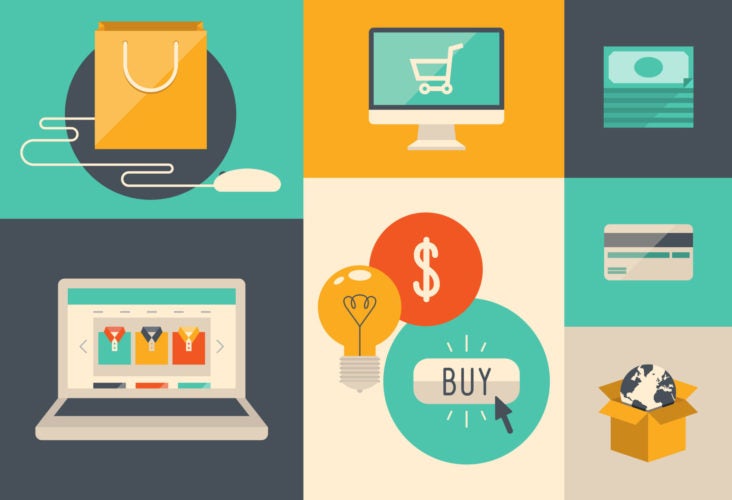 Amazon Rewards Card Sign-Up Bonus
Signing up for the Amazon credit card right now will give you the sign-up bonus mentioned above. Then, you'll earn 3% cash-back on all Amazon purchases by using the card.
Not stopping there, the Amazon Signature card also earns 2% cash-back in three different categories: restaurants, drugstores, and gas stations. All of these accumulate on your card to be used for cash-back rewards.
This card has no annual fee, so all the cash-back you earn goes directly in your pocket!
The Advantage of Using the Amazon Signature card
The most obvious benefit of the card is getting 3% cash-back on all of your Amazon purchases. Not only do you get the potential savings by shopping online, but you also get a 3% discount on top of that.
You can still use other coupons, discounts, or gift cards on top of that to get an even better deal, which makes the card even more powerful.
If you're not much of a traveler, but you drive around town, have prescriptions, and eat out a lot, then the Amazon reward credit card is a great option. You'll get 2% cash-back at all of these places.
Any cash-back you earn accumulates in your portal, although it exists outside of Chase Ultimate Rewards. You can use the cash-back in the Chase portal for gift cards, statement credit, and even travel!
Reward points can also be used to offset your Amazon balance directly if you choose; this will be at the typical value of 100 points per $1.
Bottom Line:  The Amazon Signature card is ideal for non-travelers who frequently shop on Amazon, eat out, get gas, and use drugstores. The 2-3% cash-back has no limits, but rewards cannot be redeemed for better than 100 points per $1.
The Pros and Cons of Using the Card for Travel Redemptions
The good news about the Amazon Signature card is that you can use it for travel. The bad news is that if you do, it's not as valuable as other rewards cards.
While there used to be fixed price rewards that could get a slightly higher value, rewards are now only available at standard 100 points per $1.
Even worse, the reward points can't be combined with any other Chase cards.
For those who primarily use a hotel card, you can use the Amazon Signature card for flights and that hotel card to book hotels.
Disadvantages of the Amazon Signature card
As discussed above, the disadvantages are that the Amazon Signature card rewards cannot be combined with those of other Chase cards. You also won't be able to boost the value of the points past $0.01 each.
If you don't really utilize the categories this card earns in, then it will probably be a disappointment for you.
Great Card If
You're a big Amazon shopper!
You also use a lot of gas, utilize the drugstore, and eat out frequently
Don't Get If
You are looking for higher value travel rewards
You don't utilize the card categories
Amazon Signature card — Fees
Annual Fee

Foreign Transaction Fees

3%

Interest Rates

?

Late fees

?

Balance Transfers

Cash Advance APR
Best Way To Maximize Amazon Reward Points
The obvious way to maximize cash-back with the Amazon Signature card is to use Amazon to make the majority of your purchases, which immediately earns 3% cash-back.
If your spending is also heavy toward gas, dining, and drugstores, then you will definitely be maximizing your cash-back by using this card.
Some ways to further maximize your reward points strategy:
Tip #1: Use in combination with other cards. While you can't combine the points, this card may work well in conjunction with other cards anywhere you'd only earn 1% with the Amazon Signature card.
For instance, common categories not covered are travel (including both airfare and hotels), supermarkets, business expenses, and department stores.
Combining the Amazon Signature card with other cards that cover these categories will ensure you're earning the most rewards for your spending. Check out our airline, hotel, business, and travel rewards card reviews for some ideas.
For example, you may want to go with an across-the-board-earner like the Discover it Miles Card or Barclaycard Arrival Plus™ World Elite MasterCard® to fill the gaps while earning travel rewards.
Tip #2:  Utilize more Amazon products, including:
For almost anything you need–even things such as plants, household goods, snacks, and more–you can save 3% by buying through Amazon, and get two-day delivery if using Prime.
Tip #3:  Use the gift card trick. You can get gift cards for Amazon or other places through the marketplace and earn 3% back.
This option is great for gifts or for purchasing gift cards in categories the card does not earn in, such as grocery stores, home improvement stores, and department stores.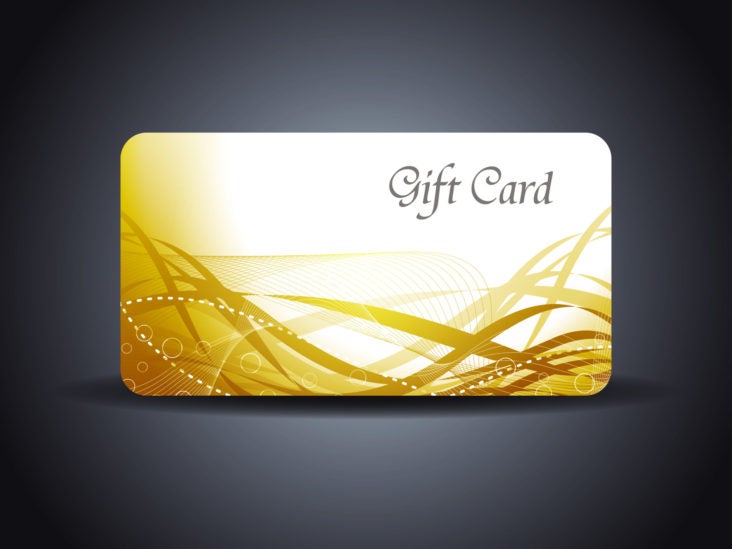 Best Way To Redeem Amazon Reward Points
Unfortunately, the Amazon Signature card rewards don't go above a $0.01 per point value, no matter how you redeem.
Note that the card has minimum redemption amounts that must be used depending on the award. For instance, to get a gift card you would have to redeem a minimum of 2,500 points.
There are a few things worth mentioning in order to ensure you get the most value:
Tip #1:  Don't use your reward points for direct payment on Amazon.com.
While your points will be worth the stated value of $0.01 each, you miss out on the opportunity to earn 3% cash-back, and therefore diminish the value of your purchase.
See the Card Math section for details.
Tip #2:  Don't use your points for gift cards to gas stations, restaurants, or drugstores.
The same explanation applies as Tip #1; see Card Math for details.
Tip #3:  Redeem points for domestic travel. This option does not interfere with your earnings categories, and allows you to purchase domestic tickets with your points.
Domestic travel typically gives a $0.01 to $0.015 per point value when using loyalty programs, so you will be redeeming for the same value.
Tip #4:  Redeem reward points for statement credit. This option is the easiest and safest bet.
By using points for statement credit, you ensure you get the full value of the points you have earned while continuing to earn on all your purchases.
This is also easier than purchasing travel with the card, which will take some effort in calling Chase and booking the flight. You also miss out on the 1% cash-back you could earn for the ticket.
Amazon.com is your only partner with this card. You can book travel with any carrier at a set value, but there are no bonuses for a specific partner.
Alternative cards to the Amazon Signature card
Alternative cash-back cards include the following:
While the Citibank and Capital One cards above earn evenly for all purchases, the Chase Freedom® and Blue Cash Preferred® Card from American Express have a variety of different categories they earn in.
These include the rotating Chase categories as well as supermarkets, gas stations, and department stores (U.S. stores only for American Express cards).
Bottom Line:  The Amazon Signature card rivals the other cash-back cards out there. Deciding which one will be most valuable for you depends on what categories you spend in the most, so review each card as necessary.
The Gritty Details: Everything Else You Need To Know
---
Featured Image Credit: Amazon
Frequently asked questions
What is the Amazon Signature card? Why should I get it?
It is the official card for Amazon. It offers 3% cash-back on all purchases from Amazon.com (though not for other Amazon domains like ".co.uk," ".co.au," and so on).
This card also earns 2% cash-back in the categories of gas stations, restaurants, and drugstores, and earns 1% everywhere else.
If you're a big user of these categories, this will be a great card for you if you are just looking for a cash-back credit card. However, if you're looking for a travel rewards card, then you should look elsewhere.
What is the Amazon Signature card annual fee?
The Amazon credit card has a $0 annual fee.
What is the Amazon Signature card interest rate? Can you also do a balance transfer?
This card carries a variable interest rate. You can do balance transfers at the same interest rate.
How does the Amazon Signature card work? Where can the card be used?
The Amazon Signature card works like any other normal card, and it can be used anywhere that accepts Visa credit cards.
You'll earn 1%-3% cash-back depending on the category of each purchase, and the cash-back can be used for statement credit, gift cards, and even travel.
What bank issues the Amazon Signature card?
Chase Bank issues the card.
Where do you send your Amazon Signature card payment?
You will send your card payment directly to Chase Bank.
What are the Amazon Signature card rewards?
Cash-back from the card can be used for statement credit, gift cards, and purchasing travel. The rewards are worth $0.01 per reward point and the value cannot be manipulated in any way.
What is the Amazon Signature card login?
You can log in to your card through the normal Chase login, and Chase also has a dedicated login page.