Marriott Rewards® Premier Credit Card — Full Review [2021]
"Your Ticket to an Annual Free Night"
A free night and second tier status along with high earning potential make this a great card if you stick within the Marriott brand.
Update: this card has been replaced by the Marriott Bonvoy Boundless™ Credit Card (see our review of the new card here) and is no longer accepting new applications.
If you've never stayed at a Marriott brand hotel before, chances are you're not much of a traveler.
We say this because you would have to be consciously trying to avoid this huge hotel chain, with over 5,700 participating Marriott Rewards and SPG hotels.
Marriott is one of the largest hotel chains in the world, and you'll find some great properties in their portfolio.
If you've got a trip in mind, you may want to use the Marriott Rewards® Premier Credit Card to book your hotel!
Marriott Premier Card - Snapshot
Welcome Bonus & Info

(Partner Content)

Update: Some offers mentioned below for the Chase Marriott Rewards® Premier Credit Card are no longer available.

Card Categories:

Rewards Center

Customer Service Number

1-800-935-9935 (Available 24/7)

Login Link
The Ideal Cardholder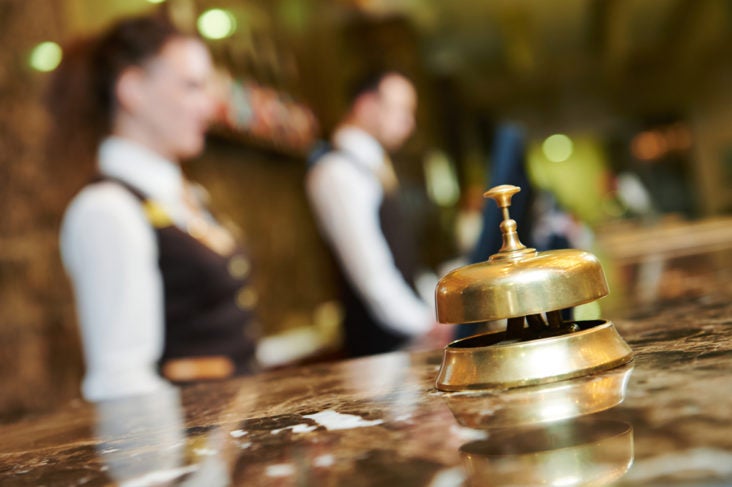 Sign-Up Bonus, Earning Categories, and Points
Right now the card offers bonus points upon signing up and spending the required amount in the allotted time (see card summary table above).
You earn 5 points for every $1 spent at over 5,700 participating Marriott Rewards and SPG hotels, 2 points for every $1 spent on airline tickets purchased directly with the airlines, at car rental agencies & restaurants and 1 point everywhere else.
Then, you get 1x points for everything else you purchase. With rewards rates as cheap as 6,000 pts per night (Category 1 PointSavers) and 5,000 for an upgrade, this is a pretty good deal.
Bottom Line:  Earn 5x points for hotel purchases and 2x on restaurants, airfare, and car rentals when you use the Marriott Premier card. Earn 1x points for everything else!
Card Benefits and Elite Status
The Chase Marriott Premier card benefits are really where this card shines. Each year, you automatically get 1 free hotel stay anywhere worldwide, up to a Category 5.
Category 5 hotels include Courtyard, Renaissance, Residence Inn, Fairfield Inn and more, depending on your location.
Next, you start off with Silver status in the Marriott Rewards Program, which is the second level of their status program. You'd have to stay 10 nights in a year to earn this otherwise, which makes it a nice perk!
Benefits include late checkout, weekend discounts, and a bonus of 20% added to the points earned for the stay. They also include a 5th night free each time you book 4 nights or more!
Gold is the next tier up, which requires staying 50 nights in the hotels in a year. This is quite a jump, but for those who travel often it isn't that hard to achieve. At this level you get free breakfast for 2, lounge access (where applicable), and a 25% point bonus.
To make reaching Gold status and beyond a bit easier, for every $3,000 you spend on the card you also get 1 Elite credit toward your status (equal to one night's stay).
So if you've only stayed 25 nights this year in hotels (giving you 40 Elite credits when added to your existing 15), but you've spent over $30,000 on the card, you should be awarded Gold status through the elite credit benefit from Chase.
Be sure to check that your Elite credits are getting applied to your account, as this can take up to 6-8 weeks.
If you truly travel a lot, then reaching the Platinum Elite status is your best bet. By doing so, you will earn 50% additional points per stay.
This will really help you rack up the points and allow you to redeem many awards for your personal travel.
Bottom Line: Get automatic Silver status and extra Elite Credits for spending on the ChaseMarriott Premier card! This makes Elite Status more attainable.
Other Travel Partners and Benefits
Traveling frequently with United becomes a little bit sweeter with the Marriott credit card, too. With the RewardsPlus Program, you can earn Silver status with United MileagePlus program when you reach Platinum Elite at Marriott.
If you want to transfer points to MileagePlus from Marriott Rewards, you'll receive a 20% discount. That means 8,000 Marriott points will give you 2,000 MileagePlus points. (It takes 10,000 points to get 2,000 miles on most other airlines.)
Another great feature of the Marriott Premier card is no foreign transaction fees.
This is especially useful for travel abroad so that you can pay for the lodging without worrying about an additional standard 3% fee added on top of your bill.
With an $85 annual fee, you may wonder if the card is worth it. For frequent travelers, such as those who take trips for business, you will likely find no downside.
The 15 Elite credits per year and 1 free stay more than make up for this moderate fee. Plus, the sign-up bonus points can be put to use for free nights and upgrades worth way above that amount.
Like most cards, the sign-up bonus is only available to new cardmembers. If you've never used the card and want to maximize your ability to stay in style at Marriott hotels, then this is the card for you.
With extra benefits such as Silver status, a partnership with United, no foreign transaction fees, and the ability to earn additional Elite credits through spending, you will find this card very valuable if you travel with Marriott.
Bottom Line: The Marriott Premier card holds value with a free night each year, which is worth more than the annual fee of the card. It also gives Elite status and has additional benefits to boost value.
Great Card If
You stay a minimum of 25 nights per year in hotels (earns you the next tier status)
Your job requires you to travel and stay in hotels frequently, and you use your personal card to pay for it
You love to travel and stay at Marriott properties around the world
You enjoy getting upgrades on your rooms so you can lounge in style
Don't Get If
You don't prefer Marriott brand hotels over the other available brands
The locations you travel to don't have Marriott brand hotels
You want more flexible redemption options
Marriott Premier Card — Fees
Annual Fee

Foreign Transaction Fees

None

Interest Rates

?

Late fees

Balance Transfers

Cash Advance APR
Best Way To Maximize Marriot Reward Points
Clearly, you'll get the highest value earning points by using the card while staying at hotels and raking in points from the rewards program itself.
But there are other ways to earn points and some tips you can follow to make sure you get the most value out of this card.
Tip #1: As we said, your best bet is to use this card for 5x points and get the 5x or 10x through the Marriott Rewards program when staying at the hotels.
You'll also get an Elite status bonus as you make your way up the ranks!
Tip #2: If you're traveling with companions, use the card to book their rooms as well and earn additional points.
You can earn points for up to an additional 2 rooms, but it must all be on your card and you must be staying in one of the rooms.
Tip #3: For any large event (weddings, conferences, etc.) you are planning, hold it at a Marriott hotel to earn huge.
Get up to 3x earning (50k pts max) on the rate, points for any guests that stay in a room, and lots of Elite credits!
Tip #4: Earning Elite status allows you to earn points more quickly, so reaching Platinum is going to pay off if you stay in hotels a lot.
The bonus jumps from 25% to 50% and you'll get even better benefits, including Hertz Gold status when you earn Gold Elite status, and MileagePlus Silver when you reach Platinum status.
Tip #5: Be flexible. If you keep an eye on the Bonus Deals, you can find some that give you an extra 1,000-2,000 points per night.
You may also find exclusive savings in different hotels or areas, which helps you both maximize the earning of points and minimize your spending!
Tip #6: Participate in the new Badges Rewards program Marriott has added to their loyalty program.
You will earn a few extra miles here and there (the total available right now is 1,725). Though the earnings aren't massive, you could earn up to 350 pts by staying at each of the different brands for a minimum of 2 nights (25 pt each).
While doing this, you can also earn the Explorer badges, for which a total of 375 pts are available. Finally, earn up to 400 points as you work your way toward 1000 nights of cumulative stays. Here is a breakdown of the earnings.
Tip #7: If you're more interested in airline miles, switch from earning points to earning miles through your chosen airline program.
At the basic membership level, the value of the two is equal. Therefore, earn miles if that is what you are interested in. This way, you don't have to wait until you accumulate a minimum amount to transfer.
However, we don't recommend doing this if you have Elite status, as you will earn more points than miles in equivalent value. You can always transfer later. See Card Math for details.
Tip #8:  If you want to be a spokesperson for Marriott, you can earn up to 50,000 points each year through the Referral bonus.
You can earn 5 referrals each year, and you earn 2,000 points per stay they make in the year (up to 5 per person). Even more lucrative, your friends will also earn the 2,000 points bonus up to 10k points!
Tip #9: If you are a Platinum member, be sure to get your Platinum Arrival Gift! Depending on the hotel brand, you can get between 200-1,000 bonus points for your stay.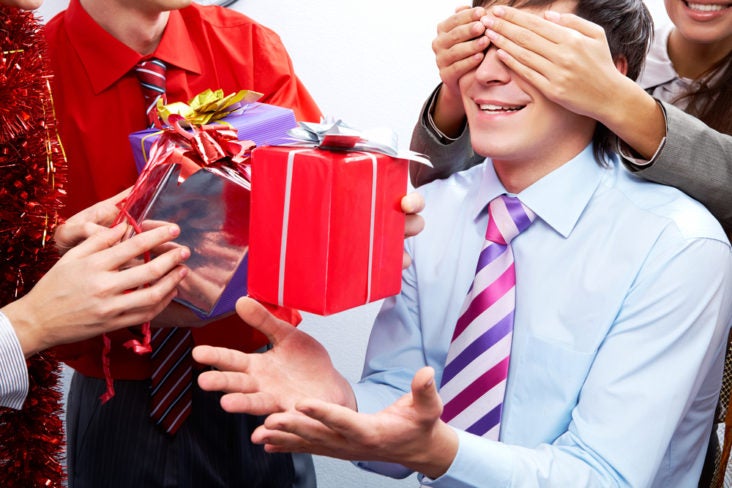 Best Way to Redeem Marriot Reward Points
Many ways exist to redeem your Marriott points. From room redemptions to upgrades to flights, you'll likely be confused as to which might offer the highest values. Here are the ways we would suggest redeeming your points.
Types of Redemptions and Their Value
Redemptions can be standard, upgrades, PointSavers, or Instant Redemptions. All the styles can be reviewed here.
You tend to get better value when redeeming for higher category hotels, but the value varies widely among locations and categories, so be sure to do some number crunching.
Our sample valuations found anything from $0.004 to $0.016 per point, so getting rooms at the upper end of this range obviously maximizes your value for the dollar.
Also keep in mind that while the value of a point may be higher, that might not be more valuable to you.
Would you most like to really squeeze the most "value" out in terms of dollars? Or would you rather stretch the total number of nights you can be on the road?
The former may get you 1 or 2 nights in a really fancy hotel, and the latter may get you 5-10 nights in a lower quality hotel but allow you access to a higher quality or longer trip.
Quick Tips for Redeeming Points
Tip #1: Standard redemptions seem to give the highest value.
Tip #2: Redeem your rooms in multiples of 5 if you're going to be staying put for a longer period of time and are flexible.
For every 5 nights you book, you get 1 night totally free! This applies to standard room redemptions.
Tip #3: For the truly flexible traveler, the PointSavers option will allow you to stretch your points much further.
The maximum discount available for these rewards is up to 33%! Check it out regularly to find deals that might appeal to you.
Tip #4: If you are a United MileagePlus flyer, use the RewardsPlus benefit to transfer points from your Marriott account to your MileagePlus account at a 20% discount over other airlines. Transferring points back into your Marriott account can be done at a 1:1 ratio.
Tip #5: Transferring points to airlines is a good way to use points that aren't being used. However, in most cases, using them for free Marriott nights will give you a higher value than you can get with an airline transfer.
If you start accumulating a large number of Marriott points, a transfer may be more valuable if you don't have any other options, but be sure to do your own calculation.
For instance, 10,000 Marriott points could be worth $80-$150 when used as a free night. The same amount only gives you 2,000 airline miles. At $0.02 each that's only $40, so the hotel room is much more valuable.
However, if you transfer 140k points and get 50k airline miles, you could turn that into $1,000+ in airline value. In Marriott, you may be able to get anywhere from $500-$1,000, but it depends on where you stay.
Tip #6: Room upgrades are tricky and must be calculated for each specific instance.
Sometimes they are worth the value, and sometimes they aren't. Check into using the cash upgrade option to get your desired upgrade at the highest value (and potentially save your points).
Also, when you're Gold or Platinum, you can get free upgrades anyway and still earn points on your room; if you use a points upgrade you won't earn points that night.
Tip #7: We don't recommend using the Instant Rewards, as they tend to be of much lower value than room redemptions.
Marriott has a variety of partners in their program through which you can earn and redeem miles. The following is a list of Marriott's stated partners:
Marriott Partners: Hertz, CruisesOnly, ShopMyWay Mall, Flowers, Gifts & Wine Boutique, NRG Home Solar, EnergyPlus, The Cosmopolitan of Las Vegas, Avios, Ctrip, Travelling Connect.
Airline Transfer Partners
Marriott Transfer Partner
Min Transfer
Transfer Ratio (Marriott > Partner)
Bonus Airline Miles
for every 60k Marriott Points Transferred
Transfer Time (based on pre-merger reports)
Aegean Airlines Miles+Bonus
3,000
3:1
5,000
3 days
Aer Lingus Aeroclub
3,000
3:1
5,000
unknown
Aeroflot Bonus
3,000
3:1
5,000
20 days
AeroMexico Club Premier
3,000
3:1
5,000
4 days
Air Canada Aeroplan
3,000
3:1
5,000
5 days
Air China PhoenixMiles
3,000
3:1
5,000
5 days
Air France/KLM Flying Blue
3,000
3:1
5,000
3 day
Air New Zealand Airpoints
3,000
200:1
25
1 day
Alaska Airlines Mileage Plan
3,000
3:1
5,000
4 days
Alitalia MilleMiglia
3,000
3:1
5,000
7 days
ANA Mileage Club
3,000
3:1
5,000
4 days
American Airlines AAdvantage
3,000
3:1
5,000
2 days
Asiana Airlines Asiana Club
3,000
3:1
5,000
4 days
Avianca Airlines LifeMiles
3,000
3:1
5,000
1 day
British Airways Executive Club
3,000
3:1
5,000
3 days
Cathay Pacific Asia Miles
3,000
3:1
5,000
5 days

China Southern Airlines Sky Pearl Club
3,000
3:1
5,000
3 days
Copa Airlines ConnectMiles
3,000
3:1
5,000
3 days
Delta Air Lines SkyMiles
3,000
3:1
5,000
1 day
Emirates Skywards
3,000
3:1
5,000
3 days
Etihad Guest
3,000
3:1
5,000
3 days
FRONTIER Miles
3,000
3:1
5,000
unknown
Hainan Airlines Fortune Wings Club
3,000
3:1
5,000
8 days
Hawaiian Airlines HawaiianMiles
3,000
3:1
5,000
1 day
Iberia Plus
3,000
3:1
5,000
1 day
Japan Airlines JAL Mileage Bank
3,000
3:1
5,000
2 days
InterMiles
3,000
3:1
5,000
unknown
JetBlue TrueBlue
3,000
6:1
2,500
1 day
Korean Air SKYPASS
3,000
3:1
5,000
2 days
LATAM Airlines Multiplus Fidelidade
3,000
3:1
5,000
2 days
Qantas Frequent Flyer
3,000
3:1
5,000
2 days
Qatar Airways Privilege Club
3,000
3:1
5,000
3 days
Saudi Arabian Airlines Alfursan
3,000
3:1
5,000
unknown
Singapore Airlines KrisFlyer
3,000
3:1
5,000
2 days
South African Airways Voyager
3,000
3:1
5,000
3 days
Southwest Airlines Rapid Rewards
3,000
3:1
5,000
1 day
TAP Air Portugal Miles&Go
3,000
3:1
5,000
unknown
Thai Airways Royal Orchid Plus
3,000
3:1
5,000
4 days
Turkish Airlines Miles&Smiles
3,000
3:1
5,000
unknown
United MileagePlus
3,000
3:1.1
5,500
3 days
Virgin Australia Velocity Frequent Flyer
3,000
3:1
5,000
2 days
Virgin Australia Velocity
3,000
3:1
5,000
1 day
Vueling Club
3,000
3:1
5,000
Other Non-Airline Partners
And finally, you can transfer to the Cosmopolitan of Las Vegas loyalty program: Low End (5,000/2,000), High End (250,000/100,000)
Or you can use the points to book rail tickets in Europe and Asia.
The Gritty Details: Everything Else You Need to Know
The sign-up bonus is available as long as you haven't gotten it in the last 24 months and aren't a current cardholder. Points take 6-8 weeks to post to your account, so be sure to plan accordingly.
When using the Marriott Premier card to earn points with airlines, restaurants, and car rental agencies, you must book directly through these agencies to ensure the charge is categorized correctly.
Charges That Don't Earn Points
Purchases that don't count as "qualifying" at participating hotels include taxes on room rates, gift certificates or gift cards, charges for third-party goods/services, and catering or banquet charges.
However, charges that DO count include the room rate, minibar purchases, phone calls, in-room movies, and room service for food and beverages.
You will NOT be able to get points or Elite credits if you book through any third parties, including any other types of group or corporate discounts.
Other Unique Features
Here's the low-down on the benefits of the Marriott Premier card. One drawback of this card is that it does not come with all the additional travel benefits like concierge, baggage insurance, and so on.
Annual free night stay – Each year on your cardmember anniversary you will accrue 1 credit for a free night's stay at any hotel within Categories 1-5. To maximize the value, you'll certainly want to stay at a Category 5!
15 Elite status credits – Each year, you will earn 15 credits (nights) towards your Elite status for the year. This starts you off at Silver status automatically.
Earning Gold requires staying 50 nights and Platinum requires 75 nights, so there is a large gap in between! This may ensure that the higher status holders really are in their own special category.
1 Elite credit for each $3,000 spent – When you spend $3,000 on your card, you will earn one free Elite credit (equivalent to a night's stay).
This helps push you toward that next Elite status level. Each additional $3,000 earns 1 more credit, and you can do this an unlimited amount of times. Rack up points and credits as you spend!
Note that the credit comes 6-8 weeks after the end of the month in which you qualify for the bonus.
Therefore, it may be keen to spend more heavily up front so that you earn all your Elite credits in the proper year to hit that Gold or Platinum status. Once you're there, you'll be earning a bunch more points!
Frequently asked questions
Is the Marriott Premier card worth it?
The Marriott card is a solid choice for those who use hotels often and prefer Marriott.
Even if you don't, your everyday spending on the card along with the benefits you get from it more than make up for the card's annual fee.
Using the card, you could earn anywhere from 6-15 nights per year, depending on the category of hotel you stay at and the particular price of that hotel.
You also are able to earn credit toward your Elite status, which makes this much easier to achieve if you are a frequent traveler. For every $3k spent, you earn more Elite credits.
Lastly, when you own this card, if you redeem 5 nights with points you get the 5th night free (5 nights for the cost of 4). This is because you automatically start out with Silver status, and a 5th night free is one of the benefits of this tier.
How does the Marriott Premier card work? How do I earn my points?
The card works separately but concurrently with your Marriott Rewards loyalty membership. With a few exceptions, you will earn points each time you swipe your card.
Depending on what category you're spending in, you will earn a different number of points. For instance, stay at Marriott hotels and earn 5x pts per dollar spent.
Chase tracks and automatically shares this information with Marriott, who will then credit your account with the appropriate number of points.
When using hotels, you earn points on top of the points you're already earning just by being a member. So it's best to use the card in order to optimize the number of points you earn while staying at a Marriott!
Is there a 0% APR offer for the Marriott Premier card?
No, this card does not offer a 0% APR at this time.
What is the Marriott Premier card login?
What is the Marriott Premier card annual fee?
The annual fee for the Marriott Rewards Visa is $85 per year.
Does the Marriott Premier card have a foreign transaction fee?
No. Enjoy using your Marriott Premier card overseas to stay in your favorite Marriott brand hotels without any additional fees.
What are the Marriott Premier card benefits?
The card has some good benefits. It's most obvious one is the points earned through purchases, which are anywhere from 1-5x points.
Next, you get 1 free night per year good worldwide. This benefit alone pays for the cost of the card as long as you use it!
In addition, the card offers you 15 Elite credits toward your Marriott Rewards status each year, which starts you with automatic Silver status (the second tier). You get 1 additional credit for each $3,000 you spend on the card.
For being a Silver member, you also get a 5th night free when redeeming 5 nights at a time. That's 5 nights for the cost of 4 (this is only good in multiples of 5).
As a United MileagePlus member, when you reach Platinum status in Marriott you automatically earn Silver in United. You'll also get a 20% bonus when transferring miles to the MileagePlus program from Marriott.
Finally, Marriott has loads of other partners you can utilize via their rewards portal. From shopping to dining to transferring points to airline partners, you won't have a problem finding something to use your rewards for.
What rewards do I get with the Marriott Premier card?
Marriott Rewards points earned from the card go into your loyalty account and allow you to shop through their online portals, use the points to purchase travel, or transfer to travel partners.
What is the difference between the Marriott Premier card vs Chase Sapphire Preferred® Card?
The Marriott Premier card is a card specifically for Marriott hotels. It earns points on everyday spending, as well as on airlines, restaurants, and car rental agencies at a slightly higher rate.
It earns the most points when used to purchase rooms at Marriott hotels.
On the other hand, the Chase Sapphire Preferred® Card is a general bank loyalty card that earns points for travel and dining, plus fewer points for everyday general spending.
Both cards have a variety of benefits and partners which make them valuable. The Marriott credit card offers a free night each year, but the Chase Sapphire Preferred® Card does not offer anything like this.
A Marriott Premier card will cost you a little less ($85/yr versus $95/yr) and earn points at a higher rate.
But the points in Chase Ultimate Rewards are typically valued much higher than the points in Marriott Rewards.
The Marriott card also gives you Elite Status in Marriott Rewards, which the Chase Sapphire Preferred® Card does not do.
There are a variety of travel insurances offered when you use the Chase Sapphire Preferred® Card to purchase travel; the other card does not offer this.
When do points expire on the Marriott Premier card?
To retain your Marriott Rewards points, you must stay active on your account every 2 years. This can be done in a number of ways.
First, you can stay at a hotel (using cash or points) or redeem points in any other way.
You can also just make a purchase using your card, or earn points through one of their partnered programs.
Finally, you can can purchase points or host a qualifying meeting or event.
Things that do not count include gifting/transferring points, receiving points as a gift, and earning points through social media programs.
What credit cards can you use to earn Marriott Rewards points?
Travel prices are about to surge from pent-up demand.
Use this points strategy to lock in pennies-on-the-dollar pricing in 2021, all without being a frequent flyer...
How do I only pay $30 to go to Hawaii, $200 for business class to Asia or just $150 to Europe?
Discover the real-life strategies that anyone can use to enjoy limitless travel (even on a limited budget!)
Just sign up below and I'll send you the Limitless Travel Playbook instantly:
We respect your privacy. Please view our privacy policy here.