Southwest Rapid Rewards® Premier Credit Card — Full Review [2021]
"Companion Pass, Anyone?"
This card focuses on earning points over any other benefits, and that it does very well! You'll earn anniversary points, Tier Qualifying Points, and points toward the Companion Pass®!
Another week, another flight. Flying weekly can get tiring, but you know that every flight gets you closer to taking some great vacations with your spouse.
To save money on the flights, you like to use Southwest Airlines.
So why not get the Southwest Rapid Rewards® Premier Credit Card to help you earn extra points?
Southwest Premier Card — Snapshot
Welcome Bonus & Info

(Partner Content)

Earn 40,000 points after you spend $1,000 on purchases in the first 3 months. Plus, earn 3X points on dining, including takeout and eligible delivery services, for the first year.
6,000 bonus points after your Cardmember anniversary each year.
Earn 2 points per $1 spent on Southwest® purchases.
Earn 1 point per $1 spent on all other purchases.
All points earned count towards Companion Pass®.
No foreign transaction fees.
No blackout dates or seat restrictions.
Your points never expire, a benefit of the Rapid Rewards® program.

Card Categories:

Rewards Center

Customer Service Number

1-800-935-9935 (Available 24/7)

Login Link
The Ideal Cardholder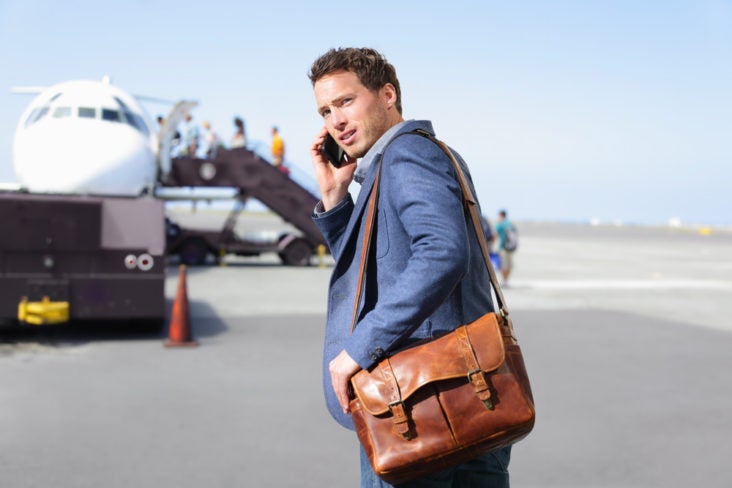 Sign-Up Bonus, Earning Categories and Points
The Southwest Premier card currently offers a sign-up bonus as posted in the card summary table above. This card costs $99 per year.
You'll earn a straightforward 2X points per dollar spent on  Southwest purchases and 1 point per $1 spent on all other purchases.
These are very typical earning rates for an airline card, but it's the benefits that make this card stand out!
Southwest Premier Card Benefits
Being a low-cost carrier, Southwest doesn't offer a ton of extra benefits, but this card allows you to reach those elite status benefits much more quickly.
First, for every $10,000 you spend on the card you will earn 1,500 Tier-Qualifying Points (TQP), which are what you need to achieve elite status. The first tier, A-List, is achieved with 35,000 TQP or 25 one-way flights.
Your second level is reached after 70,000 TQP or 50 one-way flights. You can earn a maximum of 15,000 TQP with the card, but if you are also flying frequently you should earn the status quickly.
Even better, every point earned with any Southwest credit card counts toward the Qualifying Points needed to earn a Companion Pass. And yes, this includes the sign-up bonus!
While not an elite status tier, the Companion Pass allows you to earn the benefit of bringing a companion on any flight with you for just the cost of taxes and fees.
You do not have to have elite status to earn this, and thus you could earn the Companion Pass from simply spending on your card.
This is unique, as most airline credit cards simply earn bonus miles and points that do not go toward any type of elite status. More on this in the Card Math section below.
Cardmembers can enroll in complimentary Spot Club Platinum status at The Parking Spot for 2 years and will receive 20% off of their first reservation and points for 1 free day of parking. At Groupon, cardmembers can also enroll to receive 10% back on Groupon deals every month for 12 months (up to $50), rewarded as Groupon Bucks.
Bottom Line: Reach A-List more quickly by earning 1,500 TQP for every $10,000 spent on the Chase Southwest Rapid Rewards Premier Credit Card. Also, earn Companion Pass Qualifying Points for every purchase you make on the card (separate from TQP).
Other Bonus Points Earned with the Card
You do earn some bonus points with the card on top of purchases. Every year on your cardmember anniversary, you will earn 6,000 bonus points to be used toward award flights.
Up to 15,000 bonus points (1 point per dollar) are available for balance transfers made in the first 90 days of opening the card. However, balance transfers have a 5% fee, which will effectively reduce (if not eliminate!) the value of these points.
International Travel and More
The first benefit you should know about is that this card carries no foreign transaction fees. It's a great card feature that not all cards come with!
You may be wondering why international travel is being discussed since Southwest is a U.S. low-cost carrier.
Southwest has introduced a More Rewards option for its credit card members that allows them to redeem Southwest points for many other things, including international travel.
However, while international travel usually offers the highest-value points options, the opportunities for using Southwest points are nowhere near as valuable.
Bottom Line: There are no foreign transaction fees on the Southwest Premier card, so you can earn points while traveling overseas if you use the More Rewards for international travel awards.
Cardmember Fringe Benefits
The rest of the fringe benefits depend on whether or not you are approved for a Visa Signature or Visa Platinum version of the card, which will be determined upon application and approval.
If you're approved for Visa Signature, the benefits are a little more lucrative. They include a variety of insurances and services to help make your travels and life a little easier.
These are auto rental, lost/delayed luggage, and travel accident insurance. You also get roadside dispatch and emergency travel services.
Visa Platinum cardmembers do not get travel and emergency assistance services, but both cardmember types get purchase and warranty protection.
Bottom Line: The Southwest Premier card has a variety of travel insurances to make all your travels easier.
Don't Get If
You are low spender and won't make up the $99 annual fee in bonus points
You enjoy luxury benefits when traveling and don't like low cost carriers
Southwest Premier Card — Fees
Annual Fee

Foreign Transaction Fees

$0

Interest Rates

Balance Transfers

15.99% - 22.99% Variable
Fee: Either $5 or 5% of the amount of each transfer, whichever is greater.

Cash Advance APR

24.99% Variable
Fee: Either $10 or 5% of the amount of each transaction, whichever is greater.
Best Way To Maximize Southwest Points
Earning Southwest Rapid Rewards points can be done in many ways outside of simply using your Southwest Premier card. The following are some ways to earn more points for award flights.
Points Tip #1: Use your card for Southwest flights to earn 2 points per $1.
Points Tip #2: Use the Southwest Rapid Rewards Shopping Portal to earn extra points. In the portal, you can find hundreds of every day retailers to purchase items from.
The bonus points earned vary by retailer and change depending on special offers, so check it often to see the latest offers. You'll earn 1x points with the Southwest credit card in addition to the bonus points from the portal.
Points Tip #3: Earn elite status to get 25%-100% bonus points for flying Southwest. Using the card helps you get there more quickly by giving you 1,500 TQP for every $10k spent.
Elite status is good through the year you earn it and the year after, which gives you a long time to earn the bonus points!
Points Tip #4: Transfer points from Chase Ultimate Rewards cards. These include:
Points Tip #5: Earn bonus points for filling out marketing surveys. Perhaps one of the lesser-used tips, it is great for earning points when you have some time to kill.
Some of the sites give you bonuses for signing up, and the points earned vary so you'll have to see what the current offers are.
The survey sites are Rewards For Opinions, and e-Rewards.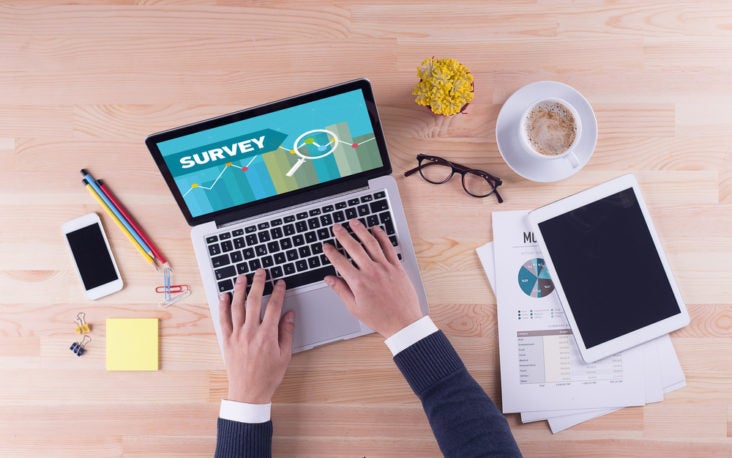 Best Way To Redeem Southwest Points
Redeeming Southwest points for the highest value is a little tougher than with some other airlines. The points value changes as the price of the ticket changes and awards are not fixed-value.
One other thing to note is that Southwest has no partners or alliances and operates independently, so points can only be used for their flights.
However, having the Southwest Premier card allows you to utilize your points for international travel on most major airlines, though not for as great a value as a Southwest flight.
Compared to other airlines, you won't get as much value for a point (likely less than $0.02 per point). That being said, here are some ways to redeem them for better value:
Redemption Tip #1: Your highest value redemption will almost undoubtedly be for a fare in the Wanna Get Away class of ticket.
Redemption Tip #2: Find cheap fares for redemptions in order to save the most points for more trips.
Redemption Tip #3: Use the Southwest card to more quickly earn the Companion Pass. Once achieved, you can bring a companion along on both purchased and rewards flights for free!
This option saves you the most points and is good for the year you earn it all the way through the next calendar year.
Southwest has no airline partners or alliances, except in the case of allowing its credit card members to use their points for international travel on major airlines.
Rental Car Partners: National, Dollar, Avis, Payless, Hertz, Alamo, Budget, Thrifty
Hotel Partners: Hyatt, Marriott, Choice, La Quinta, Best Western, MGM, Radisson
The rest of Southwest's partners are shopping and home service partners.
Alternative Cards to the Southwest Premier Card
One drawback is that you really don't get many luxury travel benefits with the card. Since Southwest is a low-cost carrier, there really isn't a lot of luxury to be had!
Other airlines (like American, United, and Delta) thrive on the elite status benefits and other luxury offerings like airport lounges, so their cards have benefits that cater to these offerings.
Of course, Southwest already offers 2 free bags to all its passengers, so that benefit would be unnecessary on this card. However, other low-cost carriers offer some amenities that this credit card doesn't.
For instance, The JetBlue Card from Barclaycard offers 50% off in-flight purchases and a $50 credit for a JetBlue Getaways purchase.
The Virgin America Visa Signature Card offers a $150 discount on a companion ticket each year, priority boarding, and 20% off in-flight purchases.
Bottom Line: If you're looking for benefits and luxury travel, the Southwest Premier card will be a disappointment. This card focuses on getting as much travel as you can, so try other cards for higher-level benefits.
The Gritty Details: Everything Else You Need To Know
As discussed throughout the article, it is important to distinguish the Tier Qualifying Points (TQP) from the Companion Pass Qualifying Points.
TQP are earned for every $10,000 spent on the card, as well as for any flights made with Southwest.
Companion Pass points are also earned through Southwest flights, but all Southwest credit card points earned count toward the pass. This includes sign-up bonuses, anniversary bonuses, and all purchases.
Like all airline cards, your points will not expire as long as your account is open and in good standing and you keep activity on the card.
Other Unique Features
The benefits you receive will either be Visa Signature or Visa Platinum; both are very similar. Below are the types of benefits you can get with these programs:
Car rental collision insurance – Get covered for your rental car when you decline the agency waiver and pay for the full car with your card.
Purchase protection – For up to 120 days after a purchase, you can get coverage up to $500 for each claim and up to $50,000 per account for theft, damage, or loss of the item.
Extended warranty – On warranties less than 3 years, you will get an extended year of warranty and coverage for up to $10,000 per claim.
Lost luggage insurance – Each piece of lost luggage is covered up to $3,000 if you are flying on a common carrier and used your card to purchase the travel (or awards travel with points you earned from Chase).
Baggage delay insurance – If your baggage is delayed by 6 hours or more, you are entitled to $100 per day for up to 3 days. This is limited to essential items such as clothing, toiletries, and so on.
Travel accident insurance – In the case of a severe accident, the card's insurance covers you for up to $500,000 in damages.
Travel and emergency services – This service is used to call for assistance when traveling and you need emergency help. Only the service is complimentary; any referrals and third party services will cost you.
Roadside dispatch – The program allows you to call a number and get towing, tire changing, jump-starting, lockout service, fuel delivery, and winching for a set price of $59.95.
Frequently asked questions
What is the Southwest credit card? Why should you get one?
Southwest offers a few different credit cards:
All cards are partnered through Chase Bank, and would be great for those who fly Southwest frequently and want a card to earn even more points and get more rewards flights.
This card is also good for someone who wants to get Southwest status more quickly or to get the Companion Pass.
How does the Southwest Premier card work?
Earn 2 points per $1 spent on all Southwest purchases and earn 1x points on all other purchases. Every year on your cardmember anniversary, you will earn 6,000 points.
To help you reach elite status, you will earn 1,500 Tier Qualifying Points for every $10,000 you spend, up to 15,000 qualifying points per year.
Additionally, all points you earn on the card count toward the 125,000 qualifying points you need to earn within a calendar year for the Southwest Companion Pass.
How do you redeem Southwest Premier card points?
Points earned on your Southwest card automatically get deposited into your Southwest Rapid Rewards account. From there, you can redeem the points through Southwest's portal.
Are Southwest Premier card points tier qualifying?
You will earn Tier Qualifying Points (TQP) for every $10,000 you spend. TQP are only earned in this way or by flying Southwest.
The rest of the points earned on your card are considered bonus points.
Can you earn the Companion Pass by using the Chase Southwest Rapid Rewards® Premier Credit Card?
Yes, this card is currently offering the ability to earn the Companion Pass, which you earn after earning 125,000 points within a calendar year.
What is the Southwest Premier card login?
You can sign in to your card through Chase.com.
What other credit cards allow me to earn Southwest points?
Chase Ultimate Rewards is partnered with Southwest, so if you utilize one of many Chase Ultimate Rewards cards, you can transfer points to Southwest.
Travel prices are about to surge from pent-up demand.
Use this points strategy to lock in pennies-on-the-dollar pricing in 2021, all without being a frequent flyer...
How do I only pay $30 to go to Hawaii, $200 for business class to Asia or just $150 to Europe?
Discover the real-life strategies that anyone can use to enjoy limitless travel (even on a limited budget!)
Just sign up below and I'll send you the Limitless Travel Playbook instantly:
We respect your privacy. Please view our privacy policy here.