New Italian Airline ITA Airways (Formerly Alitalia) Offers Elite Status Match
New Italian flag carrier ITA Airways launched in October 2021 as a replacement for the long-beleaguered Alitalia.
This fledgling carrier born in the pandemic era is the newest European airline to take to the skies, and it's in need of passengers to fill the seats on its jets.
One way it plans to do that is through a new promotion that will match elite status from many frequent flyer programs.
How To Match Your Status
ITA's loyalty program is called Volare, which means "to fly" in Italian. It needs some members, and it's hoping that offering a free status match to members of 24 frequent flyer programs from around the world will do the trick.
To get started, you'll need to become a member of the Volare program.
Then, all you need to do is send an email to [email protected]. In the subject line, write the name of the program from which you'd like to match along with the level of status you hold. In the body of the email, add your first and last name and the name of the program you'd like to match from, as well as the level of status you hold (yes, you have to do this twice). Finally, attach a photo or screenshot of your frequent flyer card.
As we mentioned, there are 24 frequent flyer programs eligible for this match, including those of the "Big 3" U.S. airlines: American AAdvantage, Delta SkyMiles, and United MileagePlus. Air France/KLM Flying Blue, British Airways Executive Club, Emirates Skywards, and Singapore Airlines KrisFlyer are among the other 21 eligible programs.
Applications will be accepted until November 30, 2021, and applicants will be informed if their match has been successful by December 31, 2021. If approved, your elite status will kick in on December 31, 2021, and will last 1 year.
To Match, or Not To Match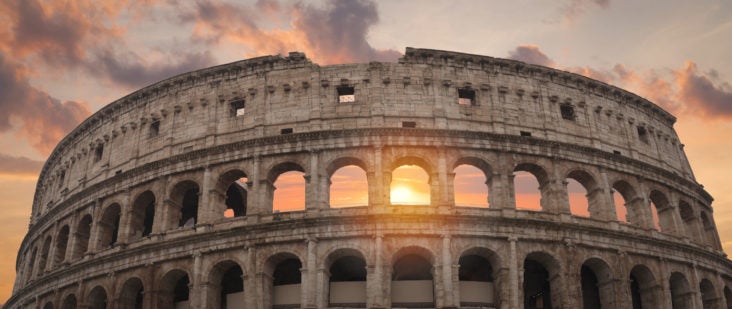 The details and benefits of each of Volare's elite status levels have yet to be revealed, so it's difficult to gauge just how good this status match will be.
If you're based in the U.S. and don't plan on flying ITA in the next year, then it's probably not going to be of benefit to you.
On the other hand, completing the application will only take a few minutes of your time — and you never know when it might just come in handy!
Hot Tip: If you're planning to fly on ITA by December 31, 2021, make sure to sign up for Volare by November 15, 2021, to claim your welcome bonus of 10,000 points!
Final Thoughts
Status matches are always good news for flyers. They multiply the return on investment of time and money that goes into earning status in the first place.
While this specific match may be less exciting than ones we've seen in the past, it's still free elite status, which means you'll get all the benefits that come with it for almost zero effort — even though we don't know what that will look like just yet.