Lufthansa Miles & More Fast-Track to Elite Status: Up to 18k Bonus Status Miles
Deciding which European carrier to fly to Europe this fall might have just gotten easier.
Lufthansa is offering its Miles & More members up to a maximum of 18,000 bonus status miles on flights taken between September 16, 2021, and October 31, 2021.
Promo Details
The offer includes flights on all Lufthansa Group Airlines, as well as a couple of other airline partners, including Air Dolomiti, Austrian Airlines, Brussels Airlines, Edelweiss Air, Eurowings, Eurowings Discover, Lufthansa, and SWISS. Airlines that aren't part of the Lufthansa Group but are included in this offer are Croatia Airlines, LOT Polish Airlines, and Luxair.
The amount of bonus status miles earned depends on the type of flight you take. Here's a breakdown:
2,000 status miles extra requires 2 economy flights within Europe
3,000 status miles extra requires 2 business class flights within Europe
5,000 status miles extra requires 2 intercontinental flights in economy or premium economy
8,000 status miles extra requires 2 intercontinental flights in business or first class
Looking at it a different way, a return flight to Germany in business class with a couple of intra-European return trips in economy tagged on would get you a total of 12,000 bonus status miles.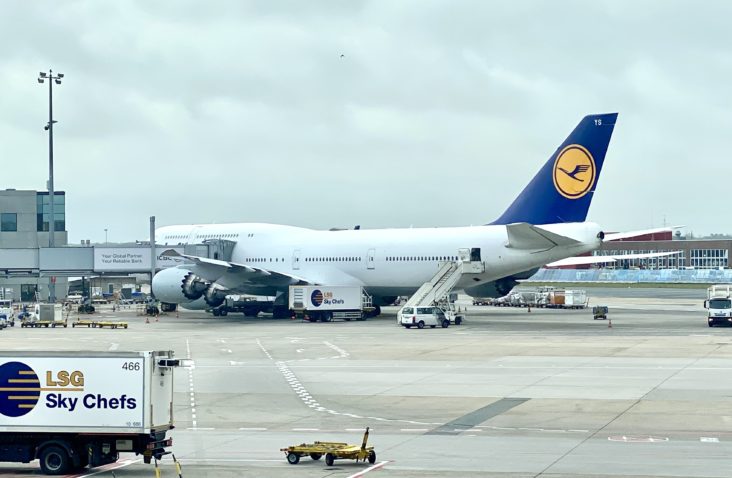 The Fine Print
No registration is required and bonus status miles will be awarded to your Miles & More account automatically upon completion of flights. Better still, even existing flights that fall within the promotional period will be eligible to earn the bonus status miles.
Connecting flights with different flight numbers count as individual flights. So, a return flight from New York (JFK) to Rome (FCO) via Frankfurt (FRA) in business class would earn a total of 11,000 bonus status miles.
You could, of course, fly more than that to maximize the earning potential.
Any status miles extra earned through this promotion will be additional to those usually earned by flying Lufthansa Group airlines plus the double status miles that Lufthansa is currently awarding on all flights through December 31, 2021.
Fast-Track to Elite Status
Miles & More elites can utilize this promotion to fast-track to elite status for the remainder of 2021 and all of 2022.
Here are the current requirements for each elite tier in the Miles & More program:
Frequent Traveller — Earn 35,000 miles or 30 scheduled flights in a calendar year
Senator — Earn 100,000 miles in a calendar year
HON Circle — Earn 600,000 HON Circle miles in 2 consecutive calendar years
Find out more about the Lufthansa requirements for each elite tier level.
Final Thoughts
We love an opportunity to earn bonus miles, especially if it's just for taking flights you had already planned to take. However, on this occasion, we wouldn't recommend flying for the sake of it just to accrue the bonus miles. It only makes sense if you were already planning a trip to Europe and were undecided about which airline to fly.