Fast Track Your Way to Elite Status With American and Hyatt
American Airlines and Hyatt have announced a new promotion that will help you fast track your way to elite status with either program. You'll need to have some level of elite status already with either program in order to take advantage of the promotion, but those who do and complete the promotion requirements can upgrade their elite status all the way through January 2023.
Earn American Airlines Elite Status for Hyatt Elite Members
Those who have any level of elite status within the World of Hyatt program (Discoverist, Explorist, Globalist) are able to register for the new promotion to earn up to American AAdvantage Platinum Pro status after completing qualifying activity within 3 months of registering.
Here is what you'll need to do to reach each level of elite status:
Earn $700 Elite Qualifying Dollars (EQDs) and either 6,000 Elite Qualifying Miles (EQMs) or 7 Elite Qualifying Segments (EQSs) for Gold status
Earn $1,500 EQDs and either 12,000 EQMs or 14 EQSs for Platinum status
Earn $2,300 EQDs and either 18,000 EQMs or 21 EQSs for Platinum Pro status
It seems only World of Hyatt Globalists are able to earn up to Platinum Pro status, while Discoverists and Explorists can earn up to Platinum status through the promotion.
Further, only flights operated by American Airlines or marketed by American Eagle, British Airways, Finnair, Iberia, Japan Airlines, JetBlue, and Qantas will qualify for the promotion.
Keep in mind that, while you have until September 30, 2021, to register for the promotion, the 3-month qualification window starts as soon as you register. So, unless you have a flight scheduled with one of the eligible airlines within the next few days, we recommend you wait to register so that you can fully maximize the 90-day window.
If you're interested in the promotion you can register via your American Airlines account.
Hot Tip: The number of benefits you'll receive at each level of elite status with American can vary pretty drastically. Have a look at our guide that breaks down the benefits you receive at each level to help you decide if American Airlines elite status is worth it or not. 
Earn Hyatt Elite Status for American Airlines Elites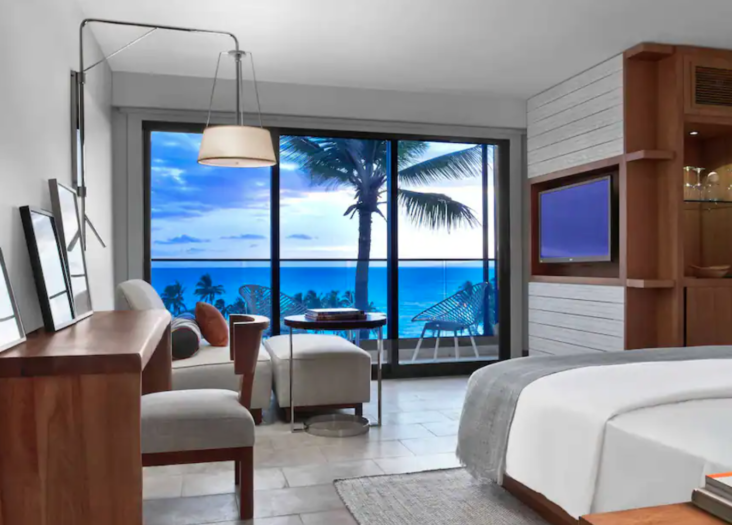 Those with any level of American Airlines status, from Gold to Executive Platinum, are eligible for a promotion to fast track to World of Hyatt status.
As with the American status fast track, you must register for the promotion by September 30, 2021, at which point you will automatically receive a 90-day trial of Hyatt Explorist status, and you can extend that status level, or improve it, by meeting the following criteria within the 90-day window:
Extend Explorist status by staying 10 nights
Earn Globalist status by staying 20 nights
Keep in mind that Hyatt has already lowered the level of nights needed for each level of elite status in 2021 by 50%. With that, you'll need just 30 elite qualifying nights in order to qualify for Hyatt Globalist status through the end of 2022. So those who have already completed 11 or more qualifying nights with Hyatt this year would be fine to pass on this promotion.
Those who complete the promotion and earn Globalist status won't quite receive all of the Globalist benefits, though. As the Milestone benefits of Suite Upgrade Awards still are not earned until the 50-night and 60-night milestones, along with the free Category 7 certificate and access to My Hyatt Concierge Agent — also earned at the 60-night milestone.
If you're interested in the promotion you can register via the World of Hyatt promotions page.
Hot Tip: World of Hyatt Globalist status is often regarded as the best hotel loyalty program elite status — and for good reason! Have a look at all of the benefits you will receive with each status level in the World of Hyatt program.
Hyatt Elite Status Open For Everyone
Although we've just talked about Hyatt elite status challenges available for American Airline elites, reports indicate that this offer may actually be available to everyone, with similar conditions to the above. You'll need to contact a Hyatt sales representative by calling the hotel or emailing them directly.
This may be a YMMV (your miles may vary) situation, but could definitely be an excellent way to get your foot into Hyatt's door, especially if you end up securing the status beyond the challenge period and can match over to M life/Caesars/Wyndham for other elite status opportunities.
Final Thoughts
Overall, this promotion is an excellent opportunity for those with elite status in either program to fast track their way towards status with the other. Not only does this allow you to reach higher levels of elite status in a fraction of the time, but it also gives you a trial run of the experience each that elite status provides, so you can decide if it is worth it to try and requalify in 2022.
If you don't qualify for the specifics of this promotion, check out our Ultimate Guide to Hotel Loyalty Program Status Matches & Challenges as well as our Ultimate Guide to Airline Frequent Flyer Status Matches & Challenges for more ideas.