BLADE $195 Helicopter Continuous Airport Transfer Review [JFK to NYC]
Airline: BLADE Urban Air Mobility, Inc.
Aircraft: Bell 407 (N403TD)
Flight #: 1:20 p.m.
Route: John F Kennedy International Airport (JFK) > Manhattan West 30th Street
Date: October 25, 2019
Duration: 8 minutes
Cabin & Layout: 6 passenger seats: 1 front, 5 main cabin
Seat(s): Front
Miles Used: None
Typical Retail Cost: $195 per person one-way ($320 with Meet-and-Greet).
Promo Code: For first-time Blade flyers only, you can save $50 with promo code: "UPGRADED"
(Upgraded Points will receive a $25 credit when you land, which we're very grateful for!)
Introduction
Have you ever wondered what it would be like to live the life of the rich and famous? To experience travel the way those with power and influence do? Then a helicopter transfer with New York City's BLADE Urban Air Mobility will have you feeling all of this and more. And with its competitive pricing, BLADE's long-term mission is to democratize air transportation services and make them more accessible to the masses.
While it currently utilizes a fleet of helicopters, it is laying the groundwork in preparation for the adoption of eVTOL (Electric Vertical Take-Off and Landing) aircraft which are quiet, carbon-neutral and cost-effective (and currently under development).
Earlier this year, BLADE launched continuous helicopter New York City transfer services from JFK, Newark, and LaGuardia for just $195.
Flights to/from JFK are between either West 30th Street, Wall Street or East 34th Street.
Flights to/from Newark are to/from East 34th Street only.
Flights to/from LaGuardia are to/from West 30th Street only.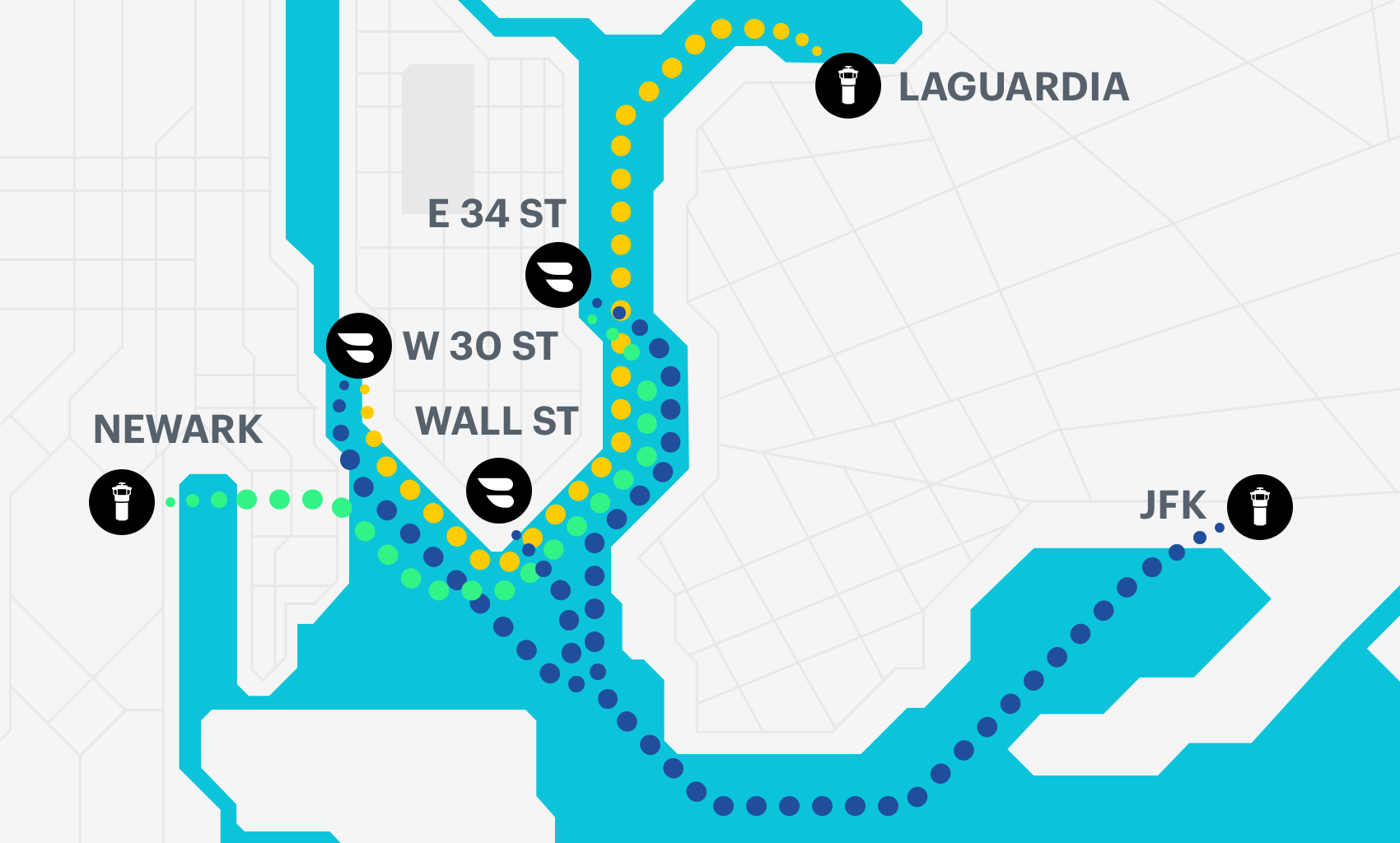 When Upgraded Points found out I was flying into New York City, they asked if I wanted to review the service. My thumbs couldn't type "ABSOLUTELY!" fast enough into an email reply.
Booking BLADE Helicopter
Booking a BLADE Airport flight could not be easier on either its website or mobile apps.
First, select your departing and arrival point.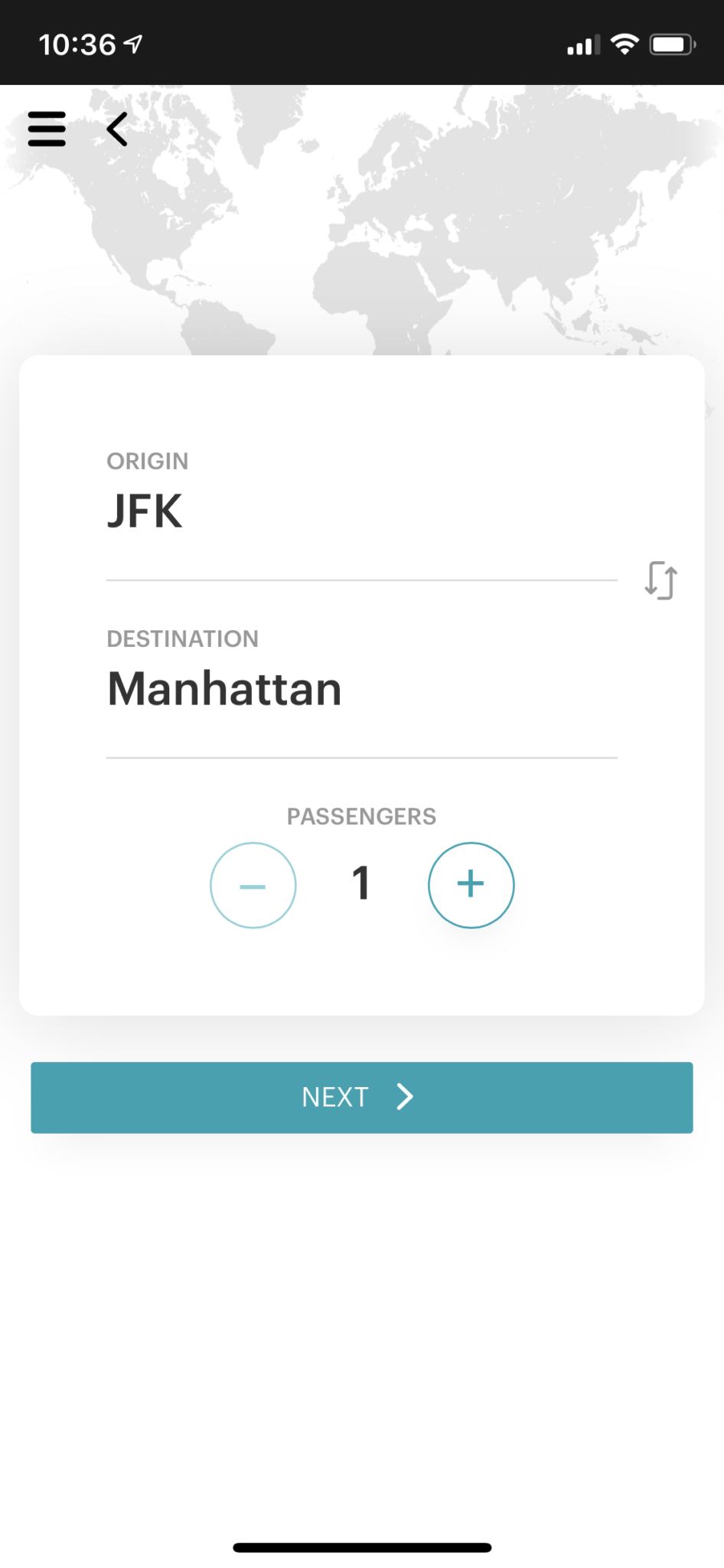 I was staying at the Moxy NYC Chelsea, just 5 blocks from the BLADE West 30th Street site which worked perfectly for me.
Then select your flight's landing time.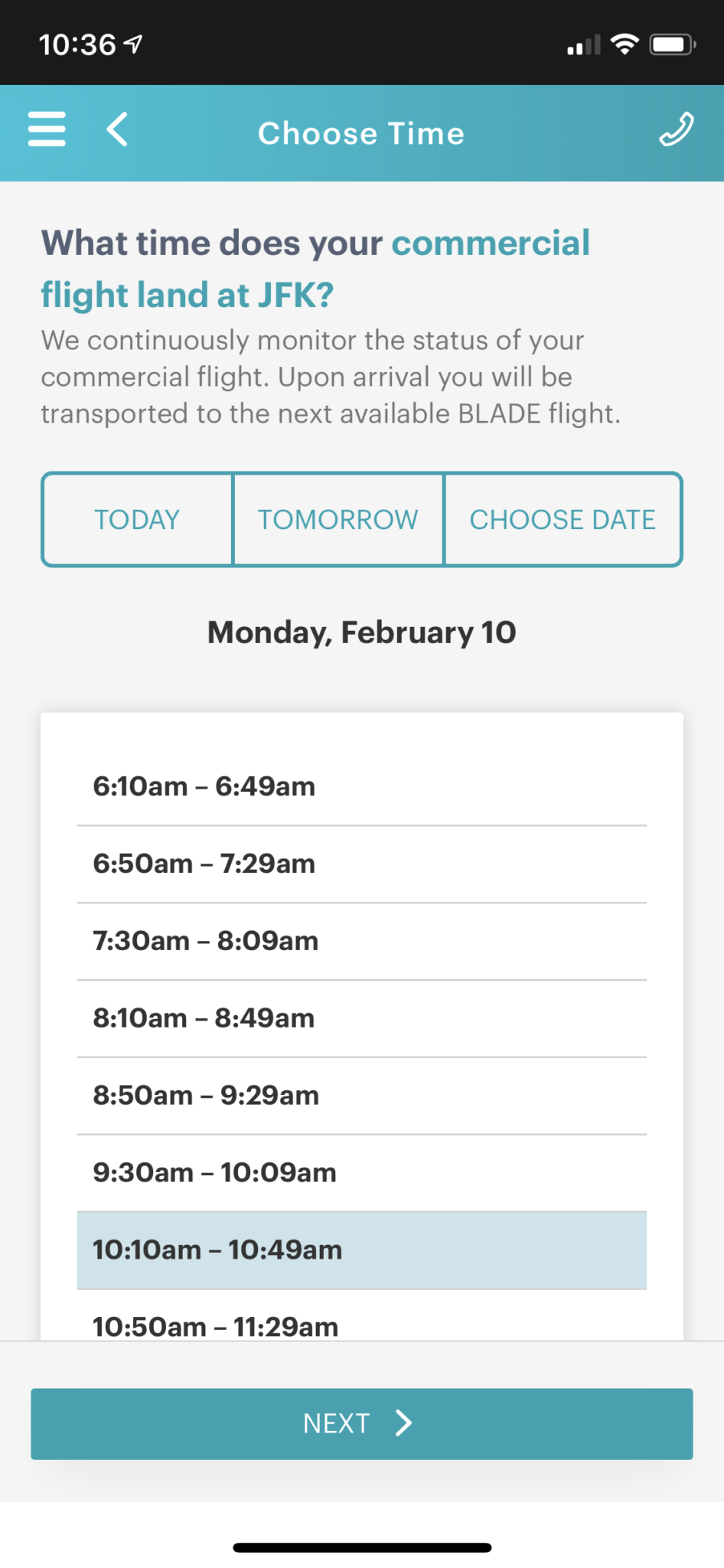 Your flight details.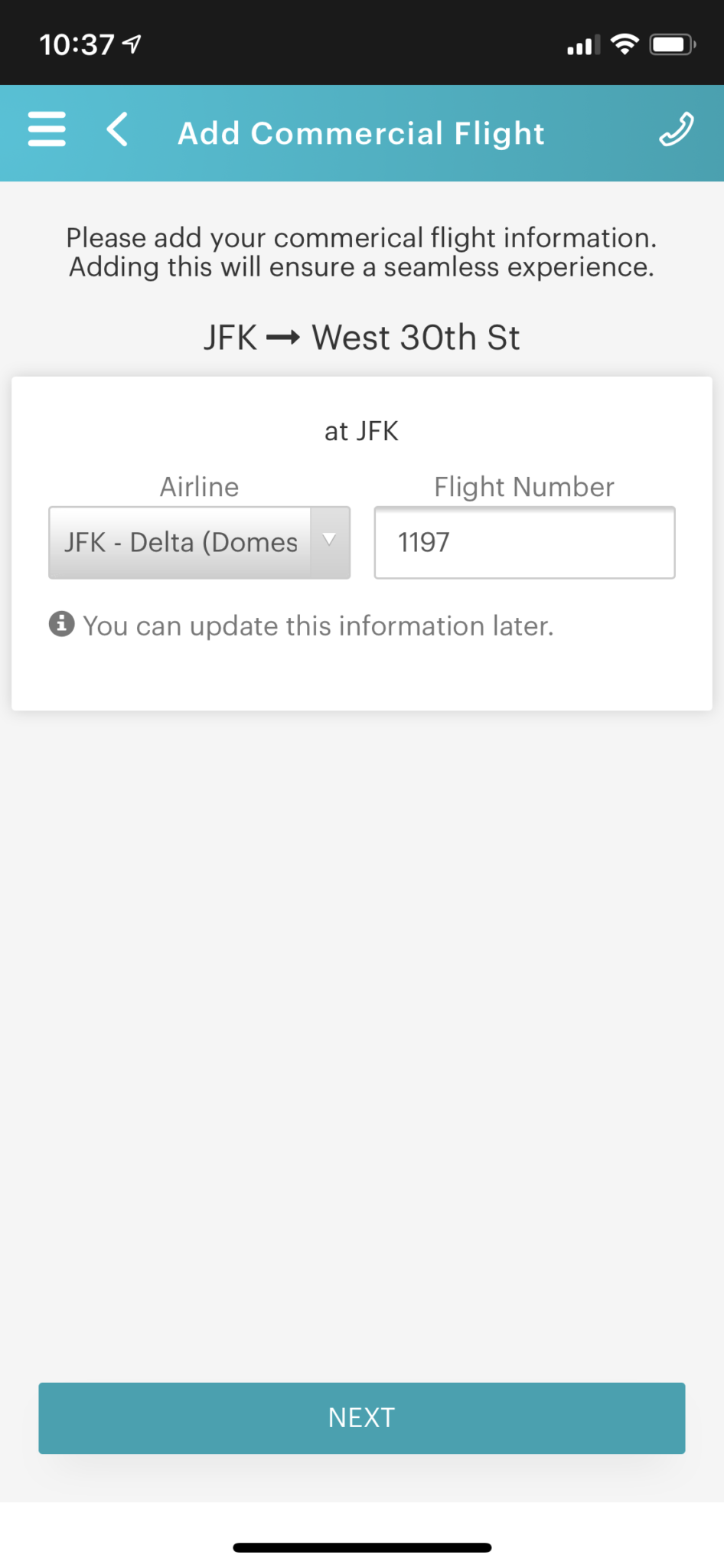 Add-ons include:
Cancellation/weather insurance: $45/seat
Luggage pick up and delivery from JFK to Manhattan (for luggage over 25 pounds): $85
BLADEflex to change your flight without additional fees: $45/seat
Meet and Greet departing from JFK: $125/seat
Ground Connect – Manhattan Arrivals: $100
I booked the Meet and Greet option as it is highly recommended for first-time flyers.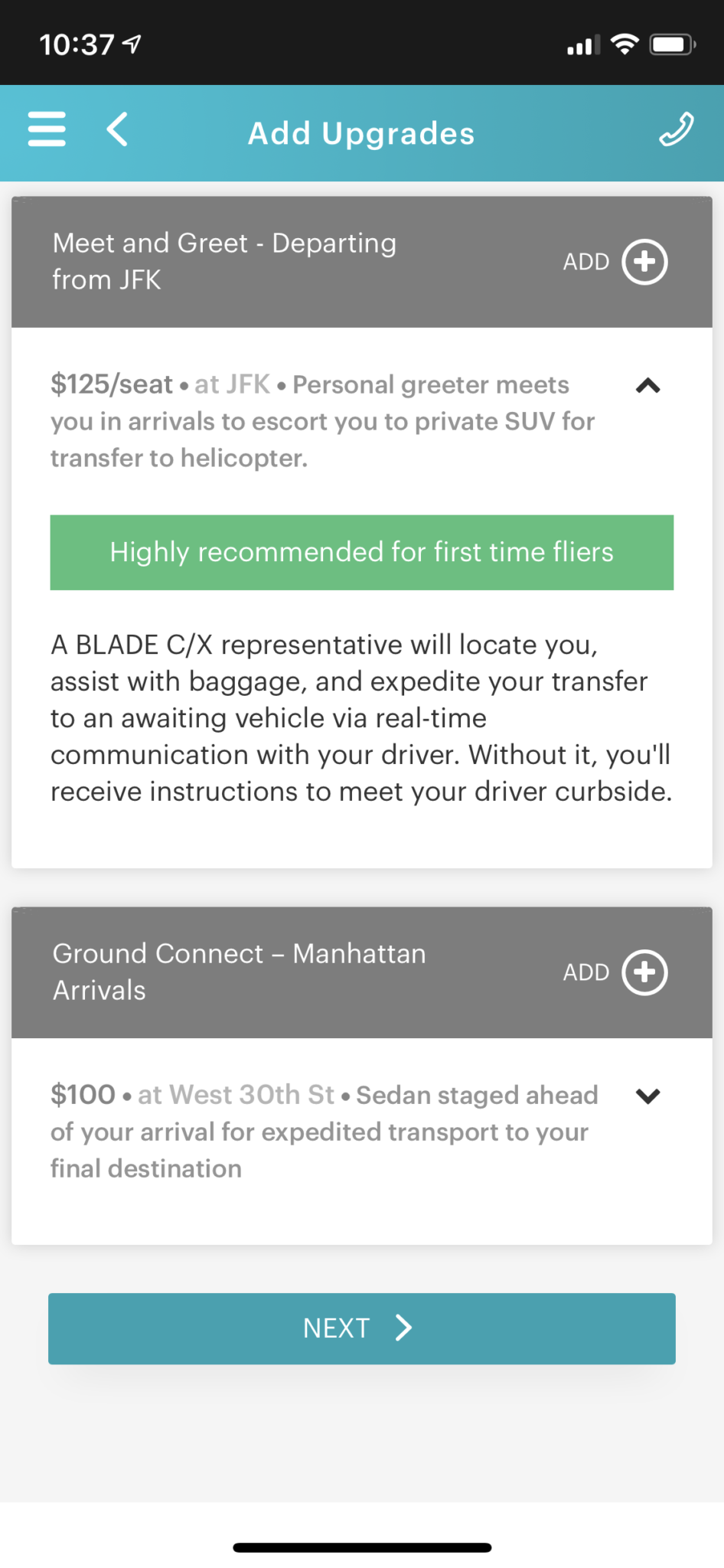 And your itinerary will be prepared before you book.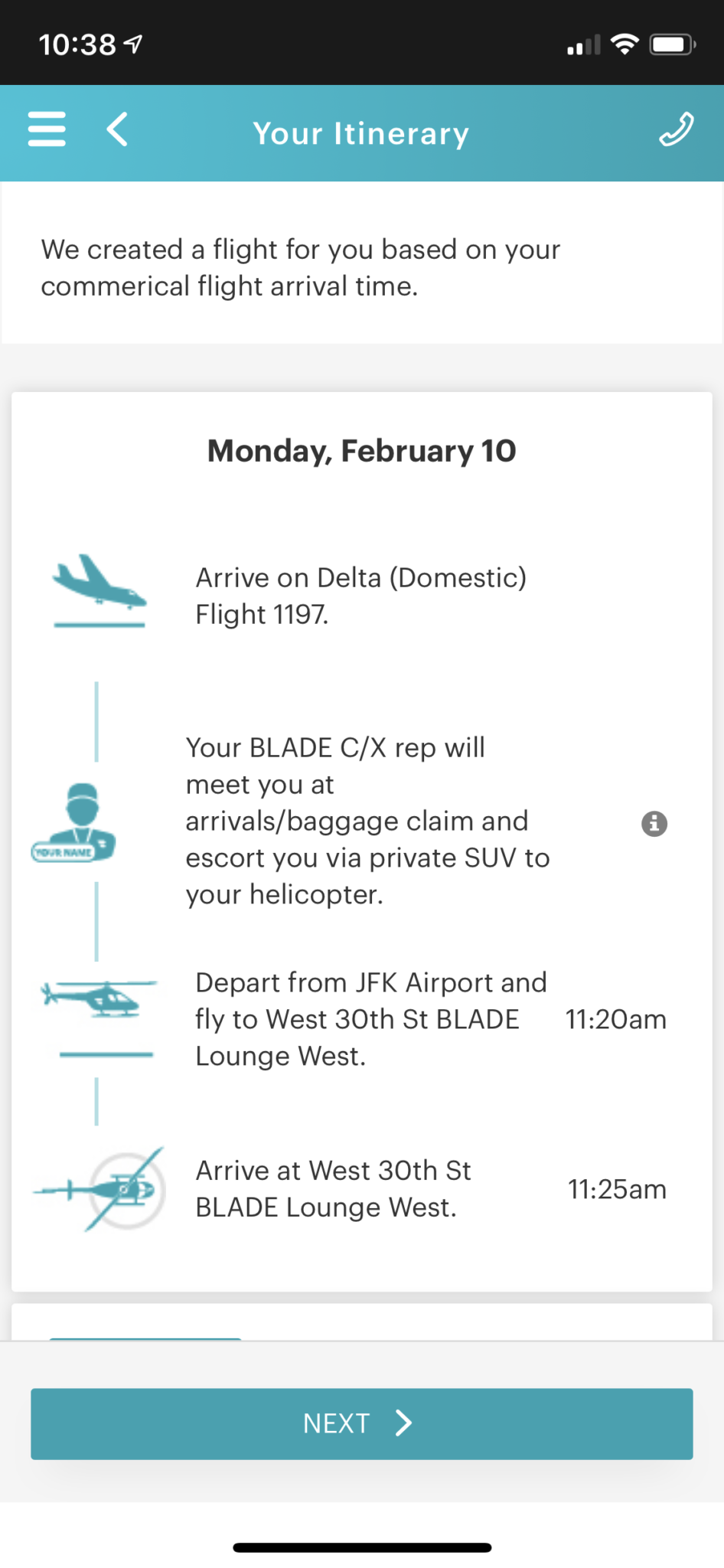 You will be sent a confirmation email with all the important details.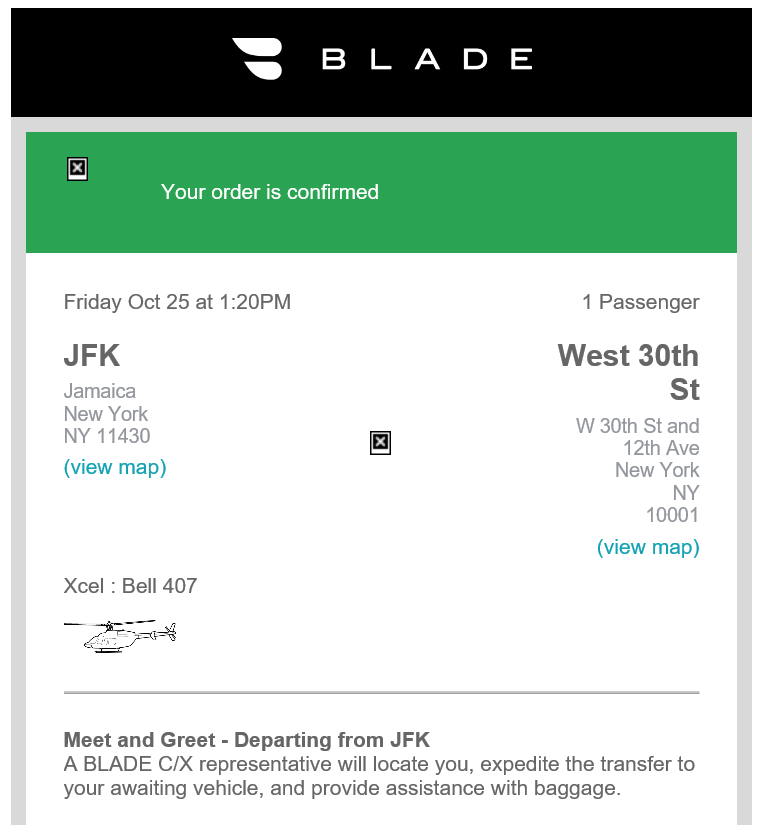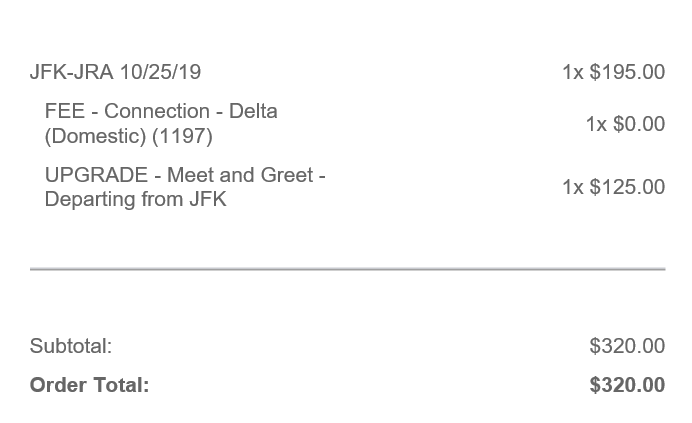 At JFK
I was flying from Dallas (DFW) on Delta, using the inflight Wi-Fi, when I received my first text message from a BLADE team member — this started to build my excitement.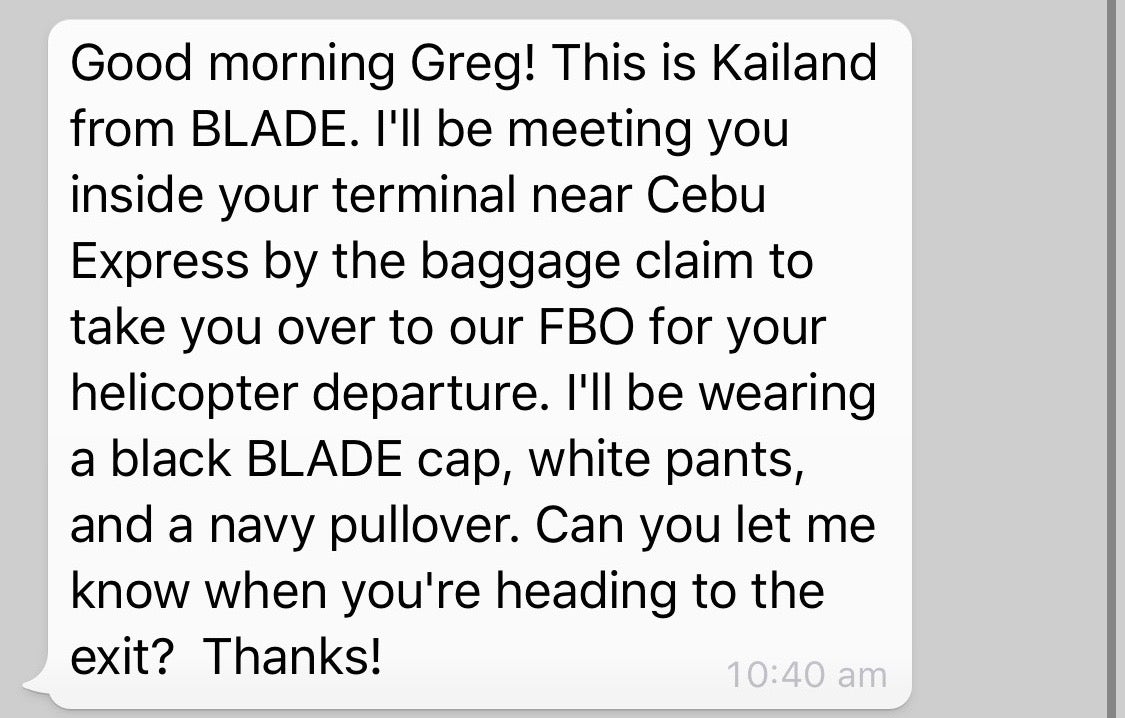 He was watching my flight and knew it was running 29 minutes late due to the miserable weather, but he still thought I would make my original 1:20 p.m. service because of my private car transfer provided as part of the Meet-and-Greet service. He also said that despite the weather, BLADE had no delays.
12:39 p.m.
I touched down into JFK and as I was seated towards the front of the cabin, I was off the plane quickly.
12:49 p.m.
I texted Kailand the moment I exited the airside secure area and he was waiting for me next to the baggage carousel.
12:56 p.m.
My bag was off the aircraft quickly and Kailand assisted me with the suitcase, escorted me outside of the terminal, and ushered me into a waiting black SUV.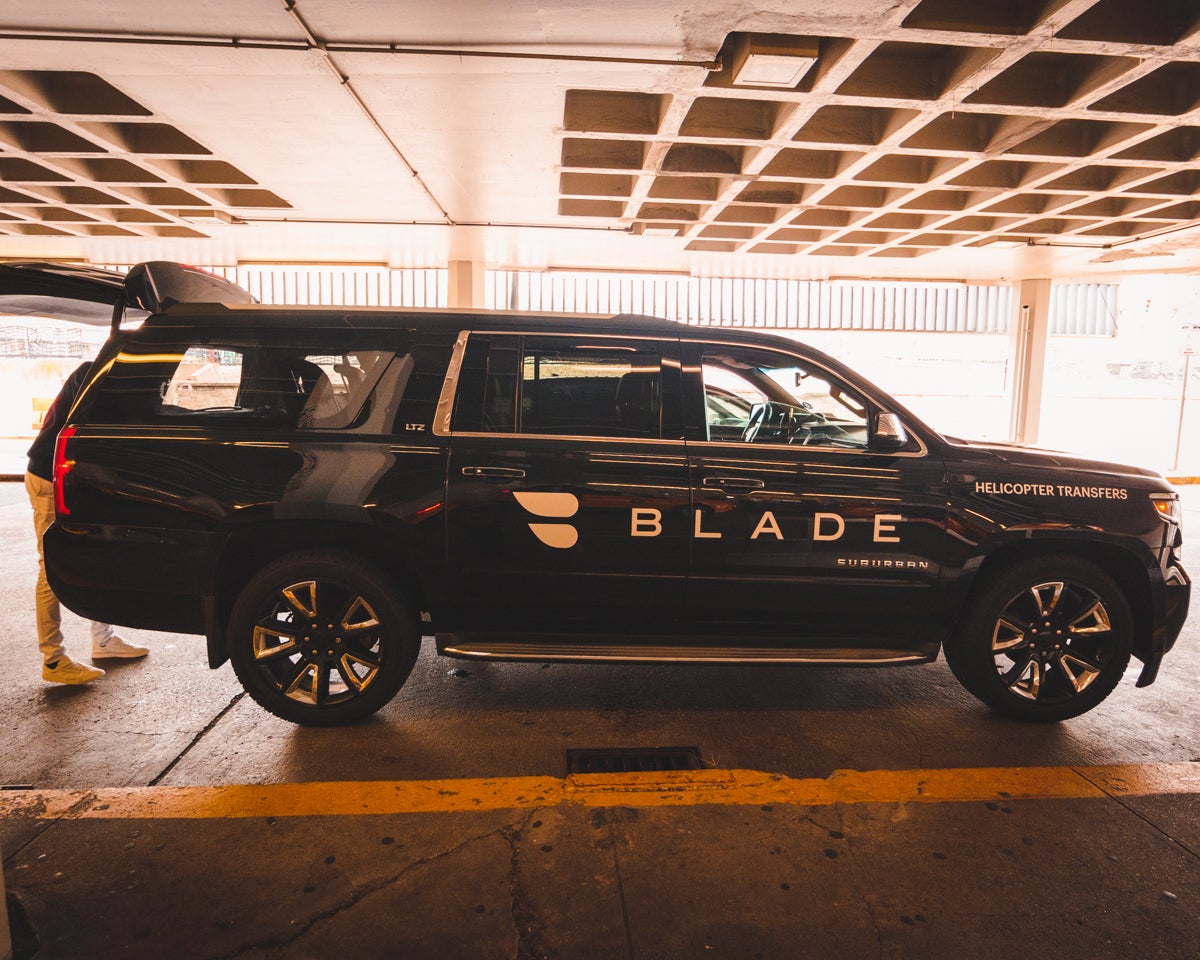 I felt like a total rock star! This feeling would continue throughout the entire BLADE experience. If I did not book the Meet and Greet service, I would have had to take a shared shuttle bus to the private jet terminal.
On the drive to the terminal, Kailand was saying that taxis/ride-sharing between Manhattan and JFK can cost up to $140 and easily take 1.5 hours. I decided to put that to the test on the return.
Kailand also mentioned they currently have 2 Bell helicopters based at JFK making the regular return trips to either West 30th Street, Wall Street, or East 34th Street.
1:06 p.m.
We arrived at the Sheltair Private Terminal to a buzz of activity. There were several black SUVs parked out front with a large number of cabin crew and flight deck crew waiting around as guys in black suits spoke into 2-way radios in their collars "secret agent" style.
I was ushered straight into the terminal and wasn't allowed to take any pics, but I was very curious to know who the special passengers were that were flying with such a large entourage and what type of private aircraft would need so many crew members.
The possibility of a celebrity encounter only added to the experience and increased my already palpable excitement as this lowly AvGeek walked in the footsteps of the rich and powerful.
Flight
1:08 p.m.
After waiting just 2 minutes inside, the doors flew open and Kailand escorted me outside where I met another BLADE team member. I could see my helicopter in front of me. My heart was now beating even faster with excitement as I could hear the rotors already turning. I amusingly thought of Arnold Schwarzenegger's famous line, "Get to da choppa!"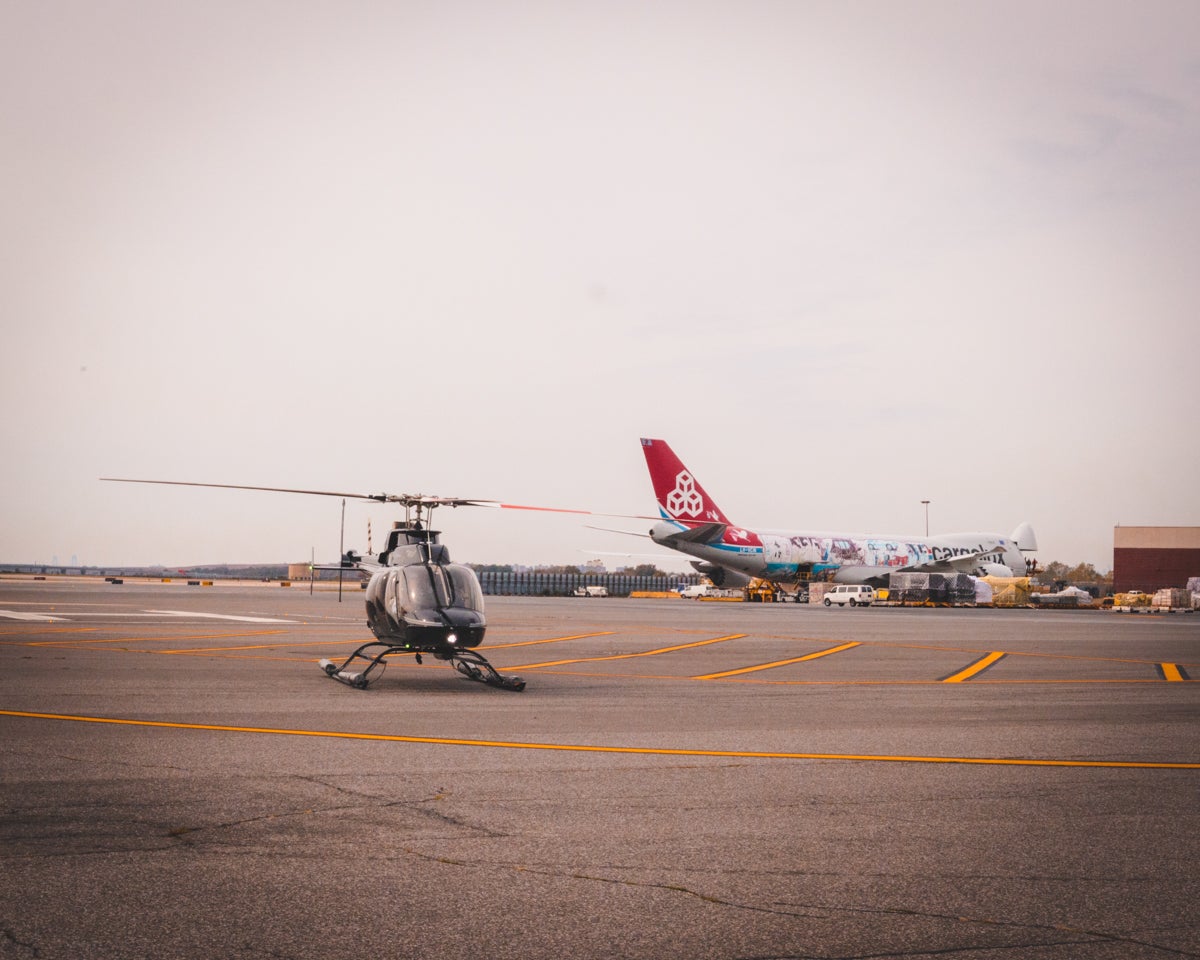 I was told to walk directly behind the BLADE team member as she power-walked towards the waiting chopper. I could already see 2 silhouettes of passengers in the back but as she walked closer, she turned and went to open the front door. I instantly knew I was riding shotgun! Front seat for the win!
Everything happened so quickly, and I was so insanely excited as I fumbled around trying to put by harness on. The pilot joked to me saying even he struggles to coordinate putting on the harness.
1:10 p.m.
My door is closed and the pilot radioed for clearance.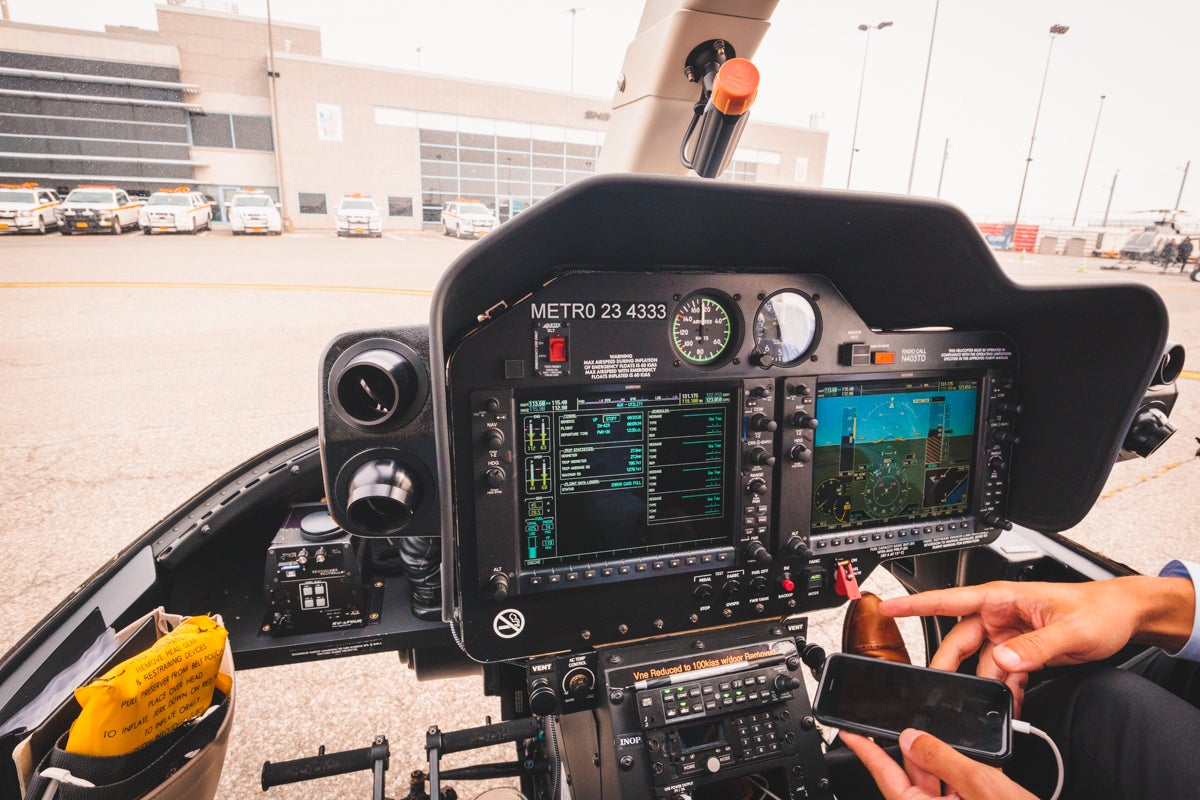 1:11 p.m.
Just 5 minutes after arriving at the private terminal, we took off.
1:12 p.m.
We flew over the Bergen Basin and Old Howard Beach.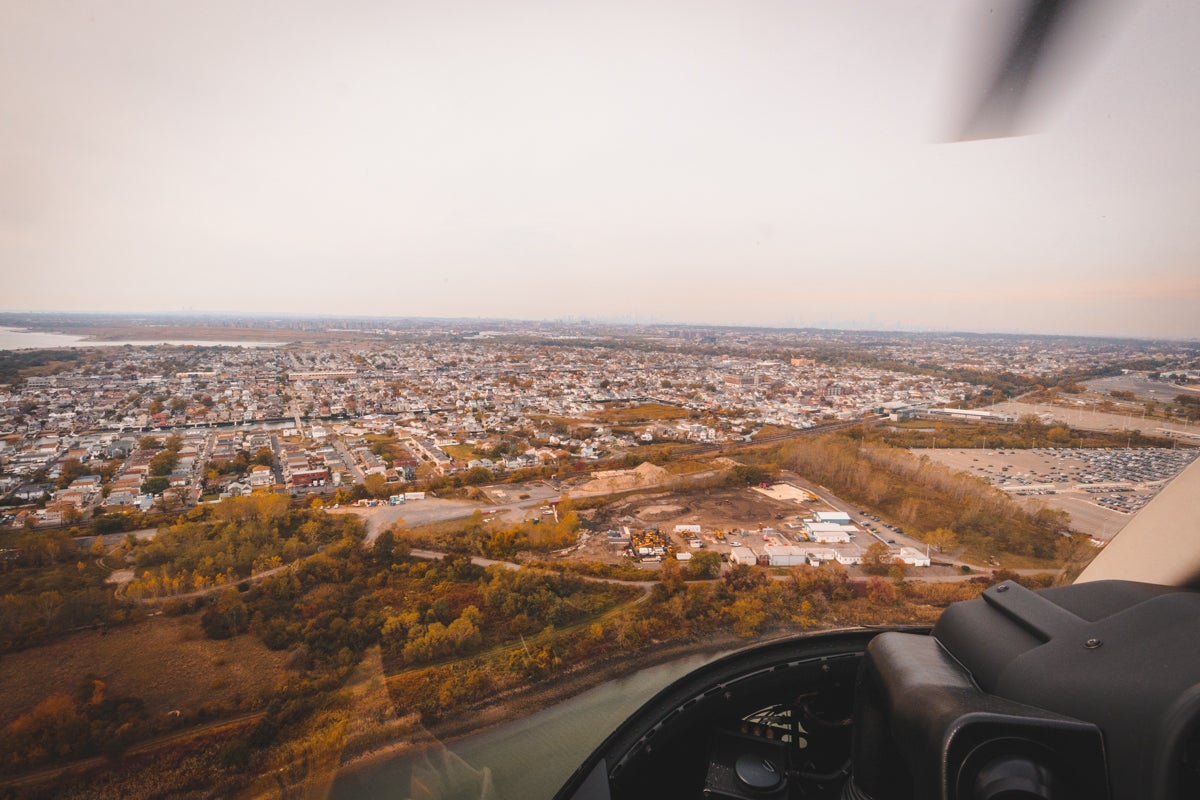 1:13 p.m.
I could already see Manhattan on the horizon and unfortunately, it looked quite miserable due to the weather.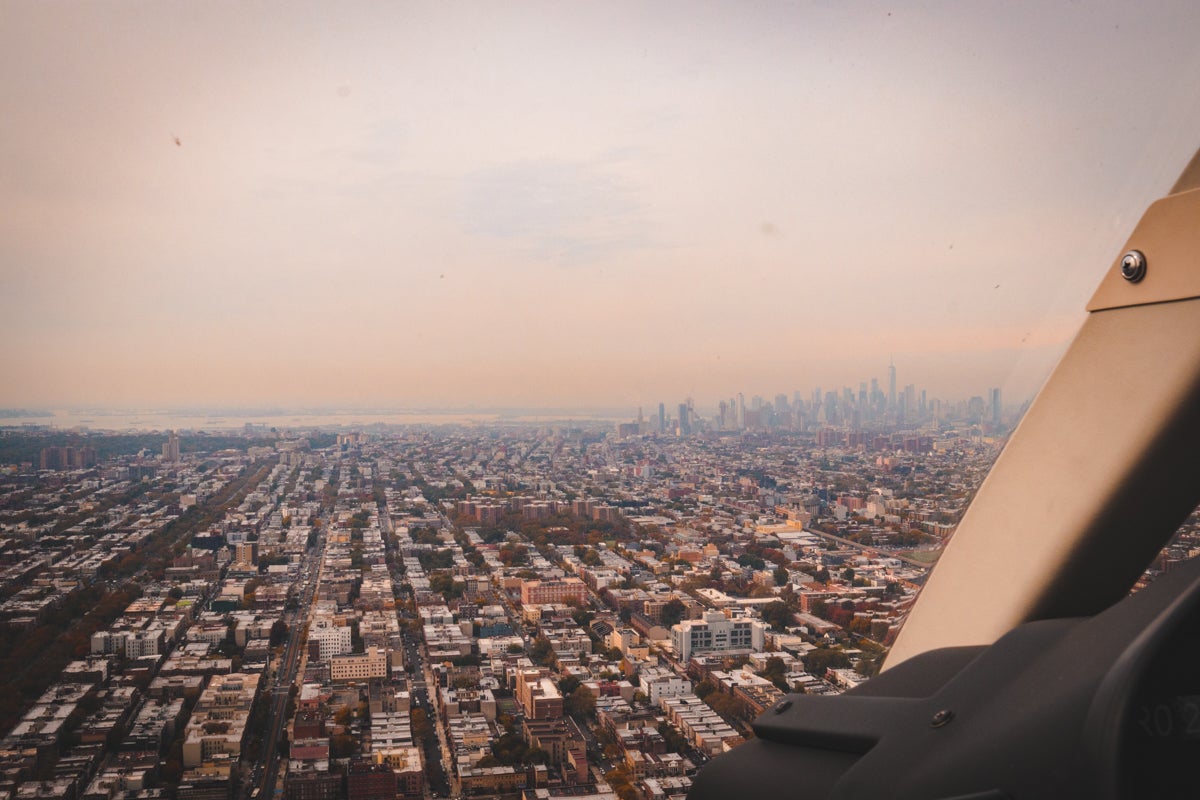 1:14 p.m.
As we approached Brooklyn, I caught a glimpse of the Manhattan Bridge off to the right through the dirty front windows.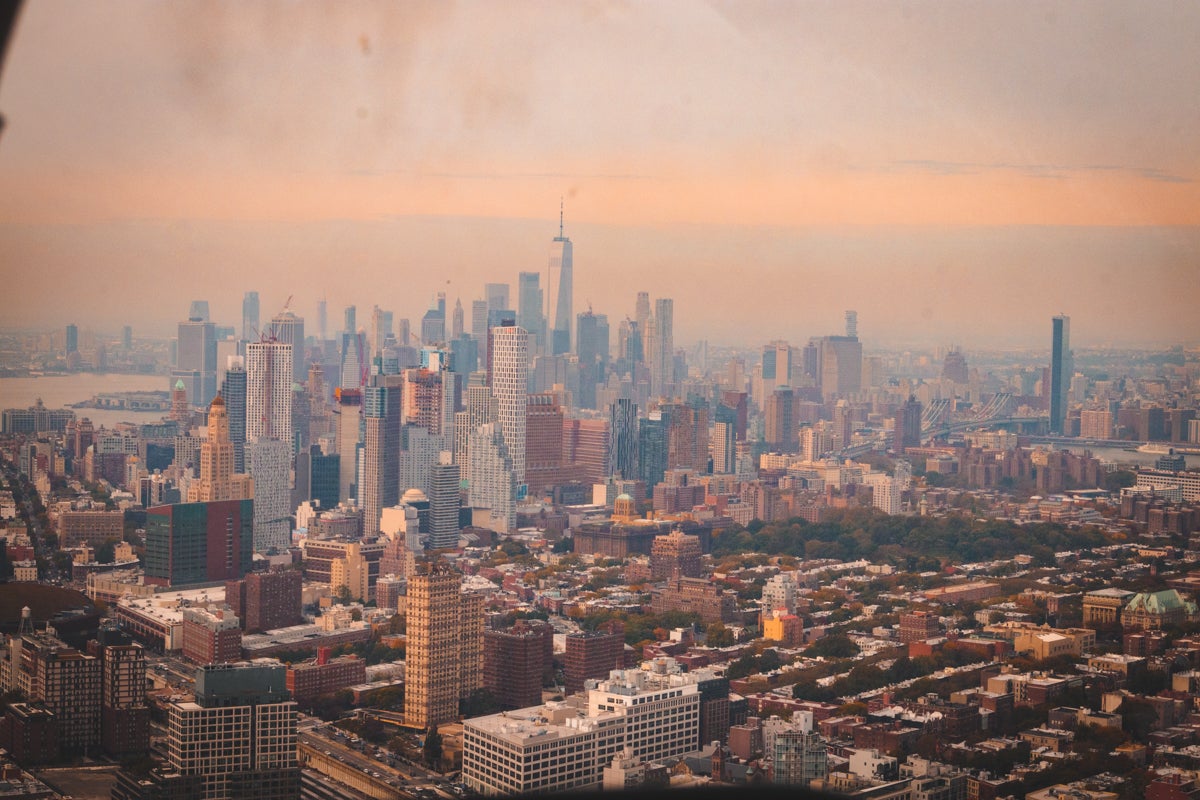 1:15 p.m.
Manhattan was now right in front of us, with my mind now singing Alicia Keys' "Empire State Of Mind" — "New York, concrete jungle where dreams are made of…"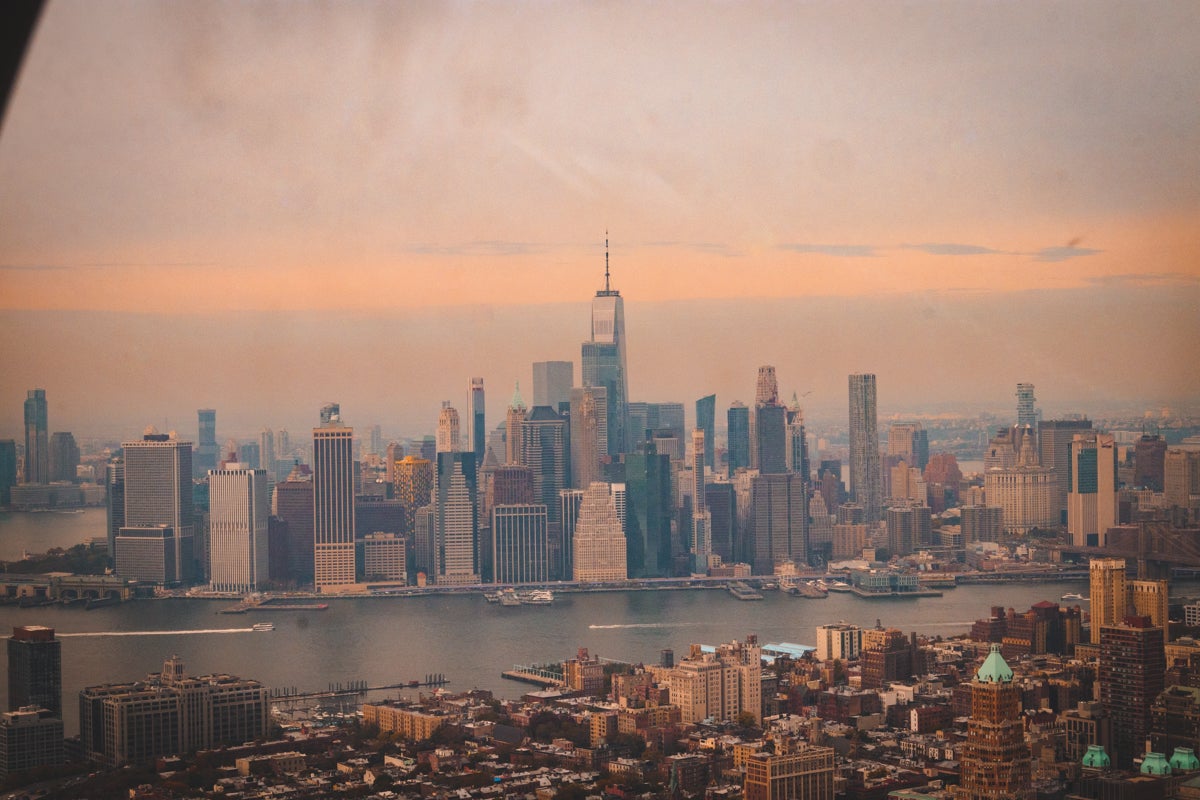 The Brooklyn and Manhattan Bridges came into clearer sight.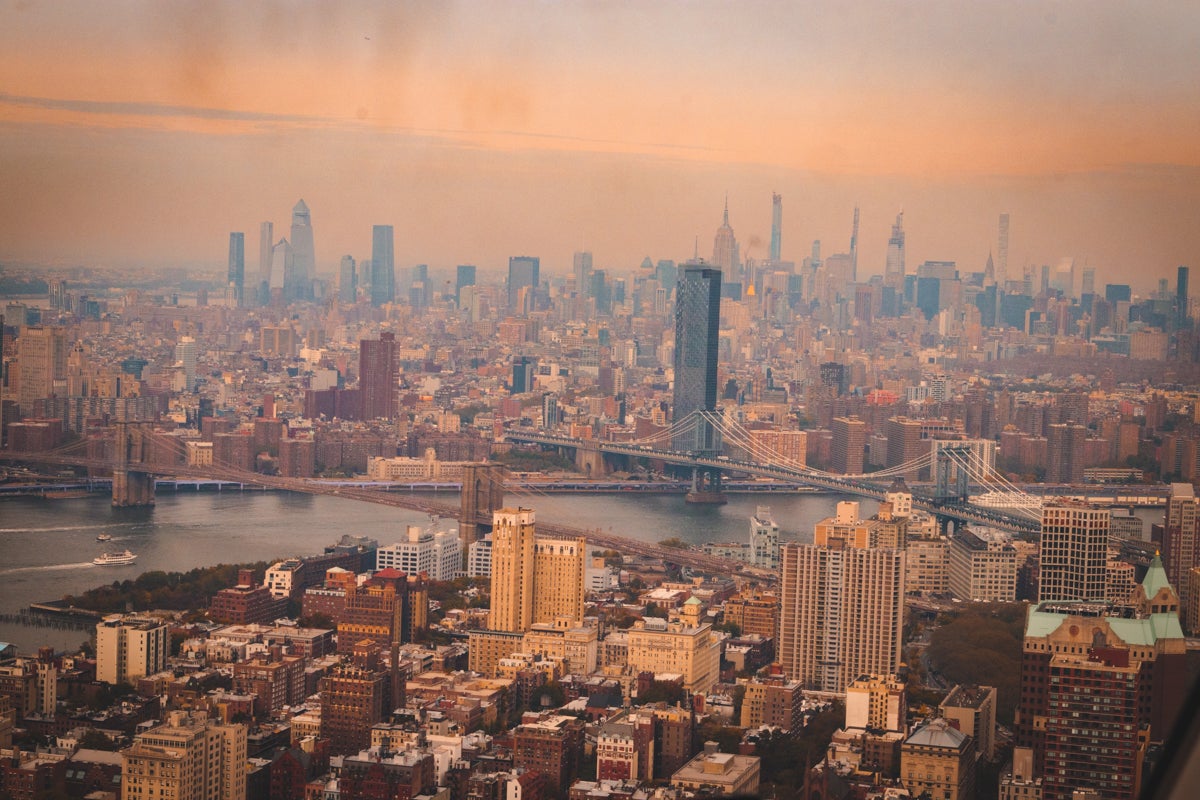 I said to the pilot that I loved his office and he replied that it "never gets old."
1:16 p.m.
We had now flown over Brooklyn and made our way over the river, turning out over Battery Park.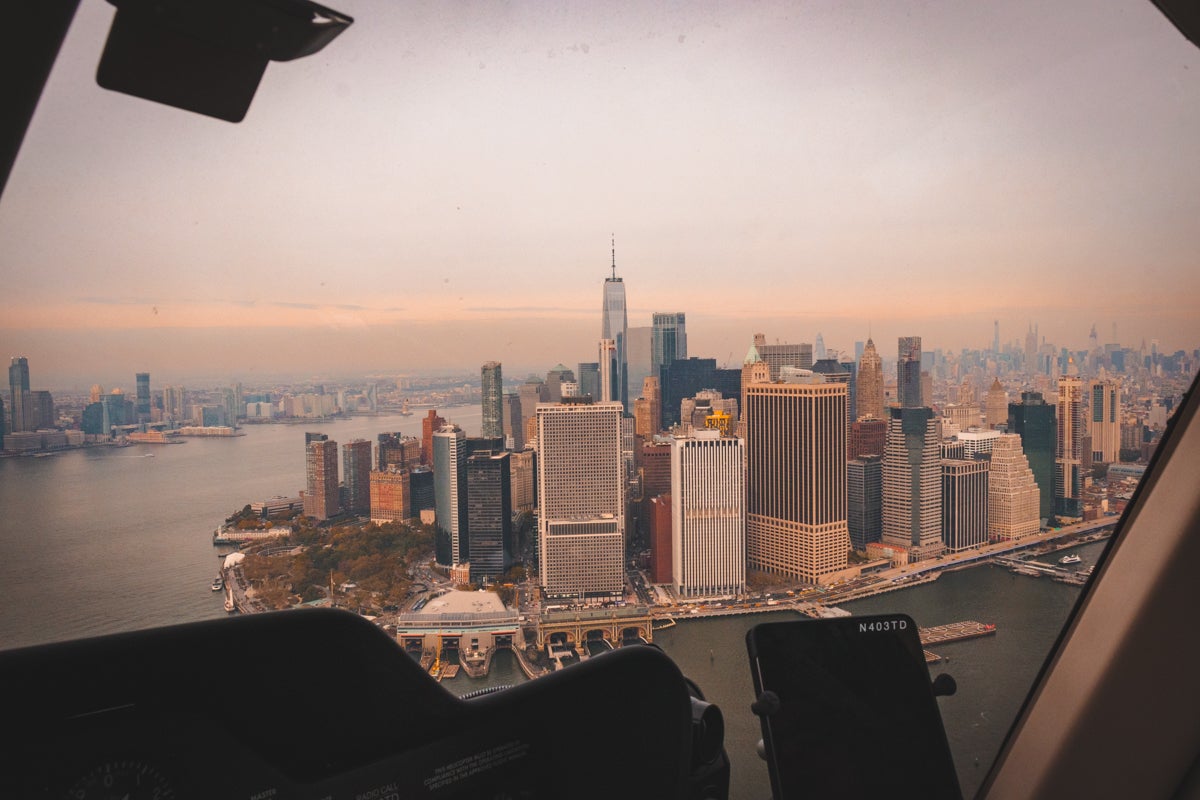 And getting the best glimpse of the Freedom Tower.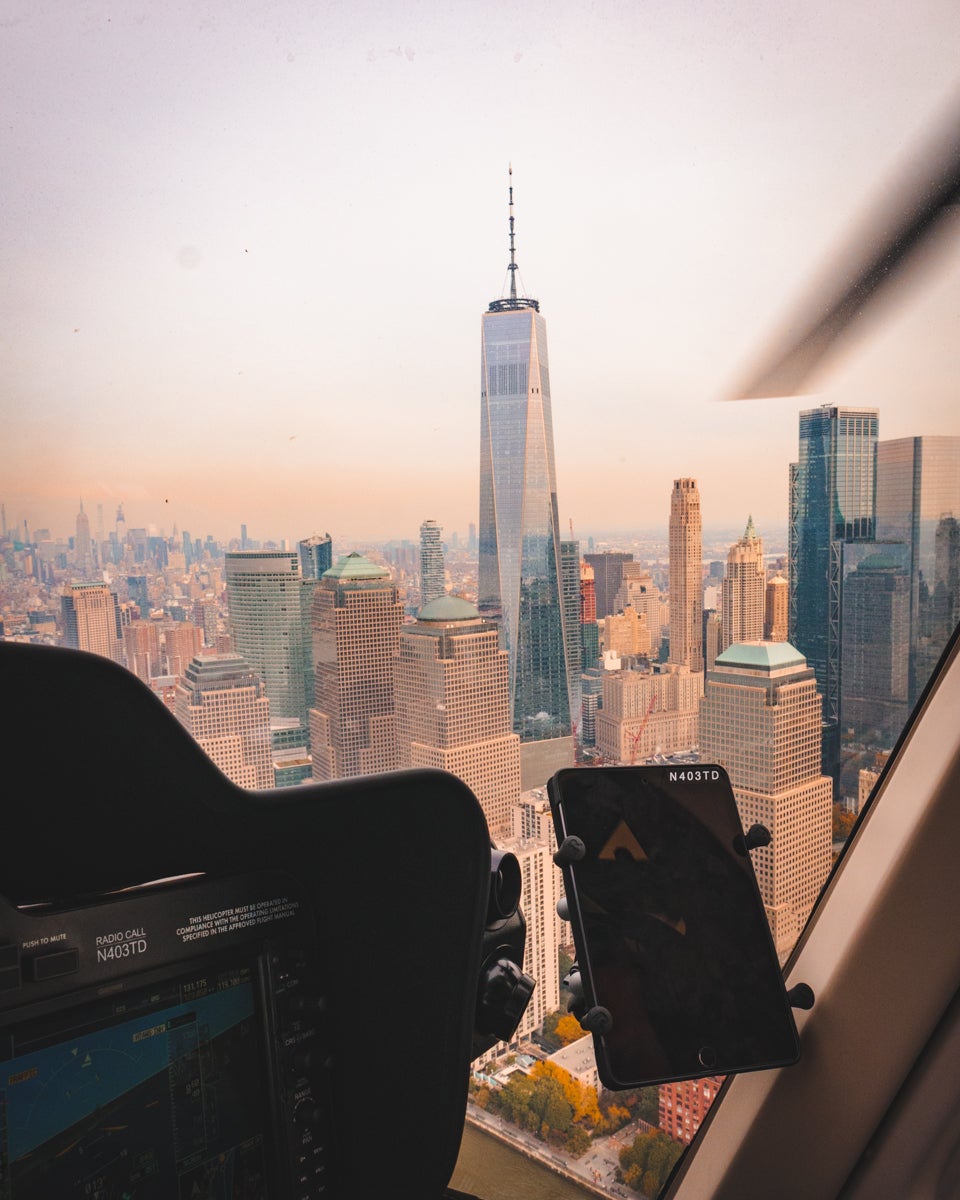 1:17 p.m.
We flew north over the Hudson River.
Over my left shoulder, I could see New Jersey.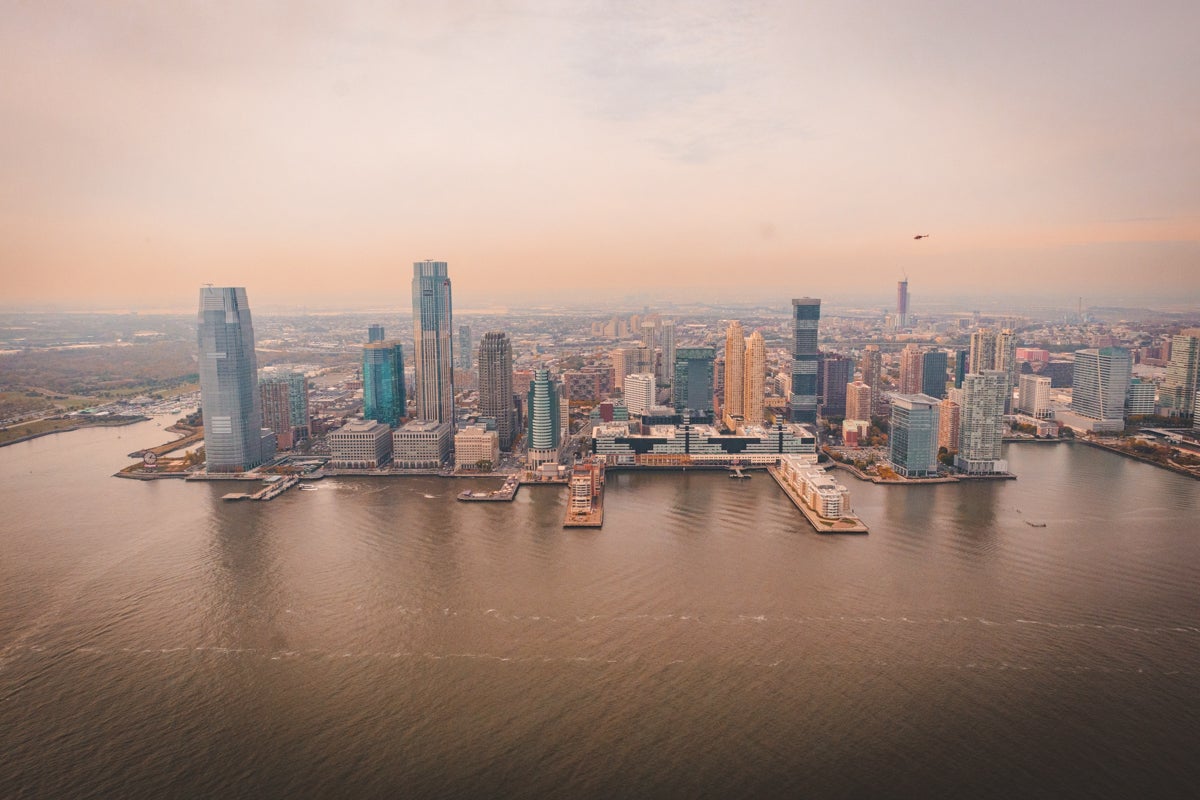 1:18 p.m.
We started to turn to point towards Manhattan as we started our descent.
I could see Hudson Yards and the new Vessel structure.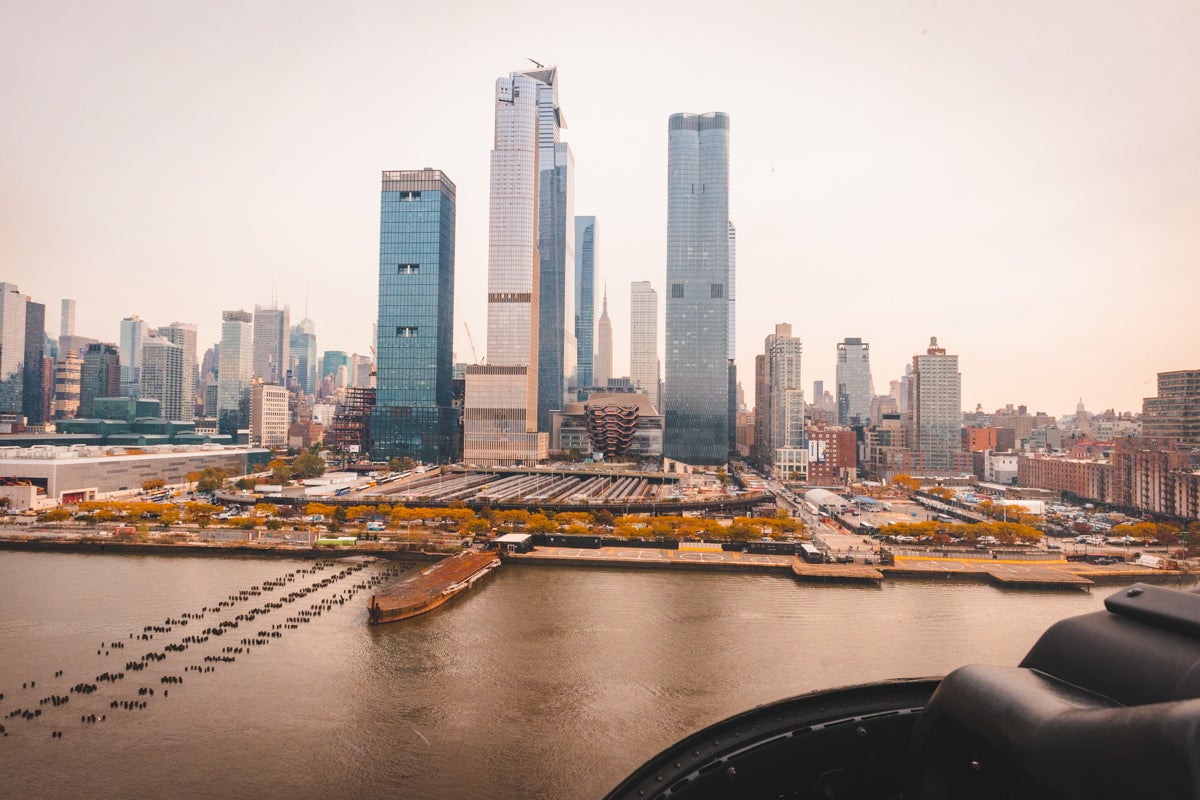 1:19 p.m.
And just like that, only 8 minutes after taking off from JFK, we touched down into Manhattan.
What a rock star experience!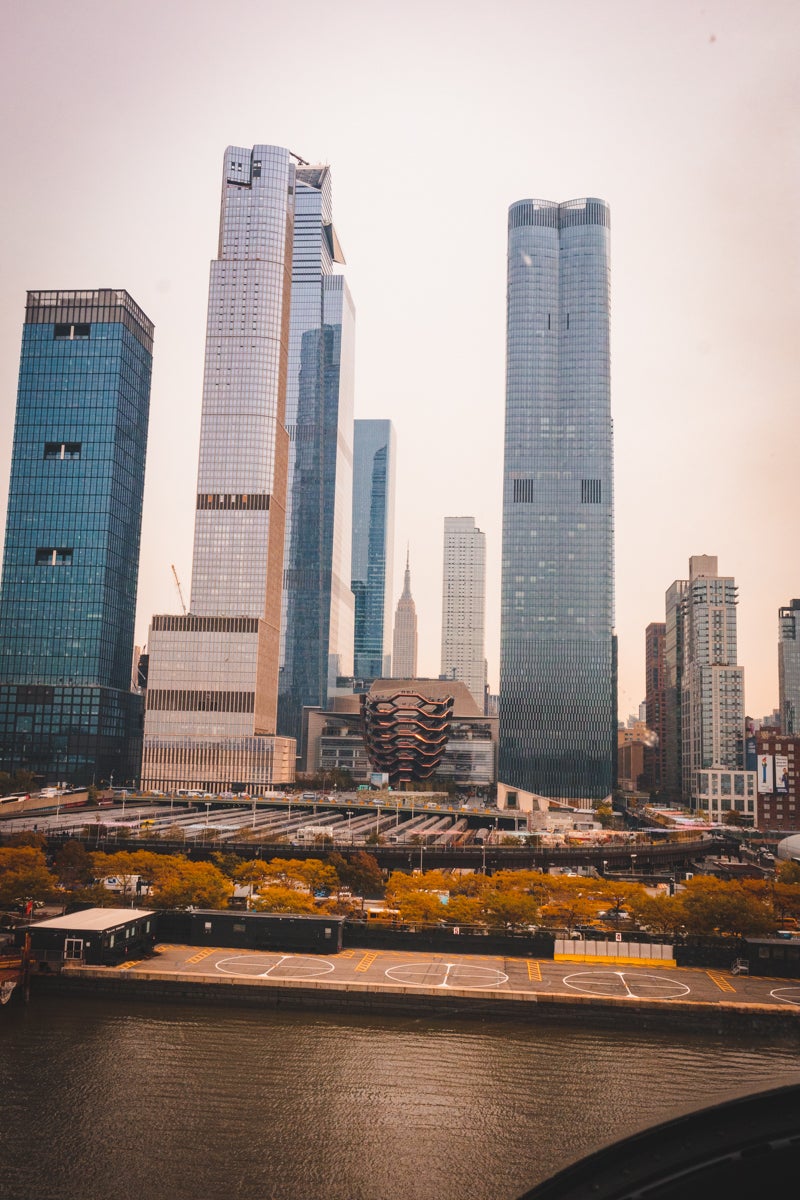 1:24 p.m.
Just minutes later I watched 2 passengers board the same helicopter I arrived in and it was off again, heading back to JFK.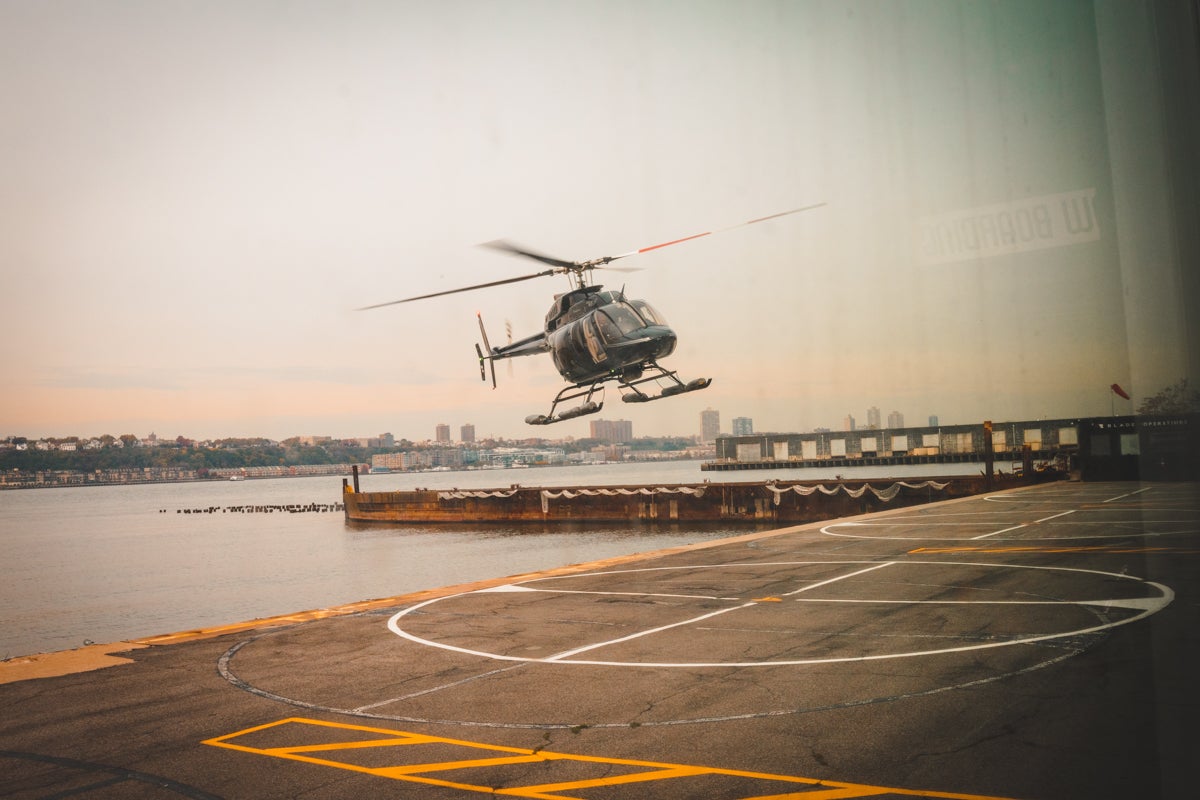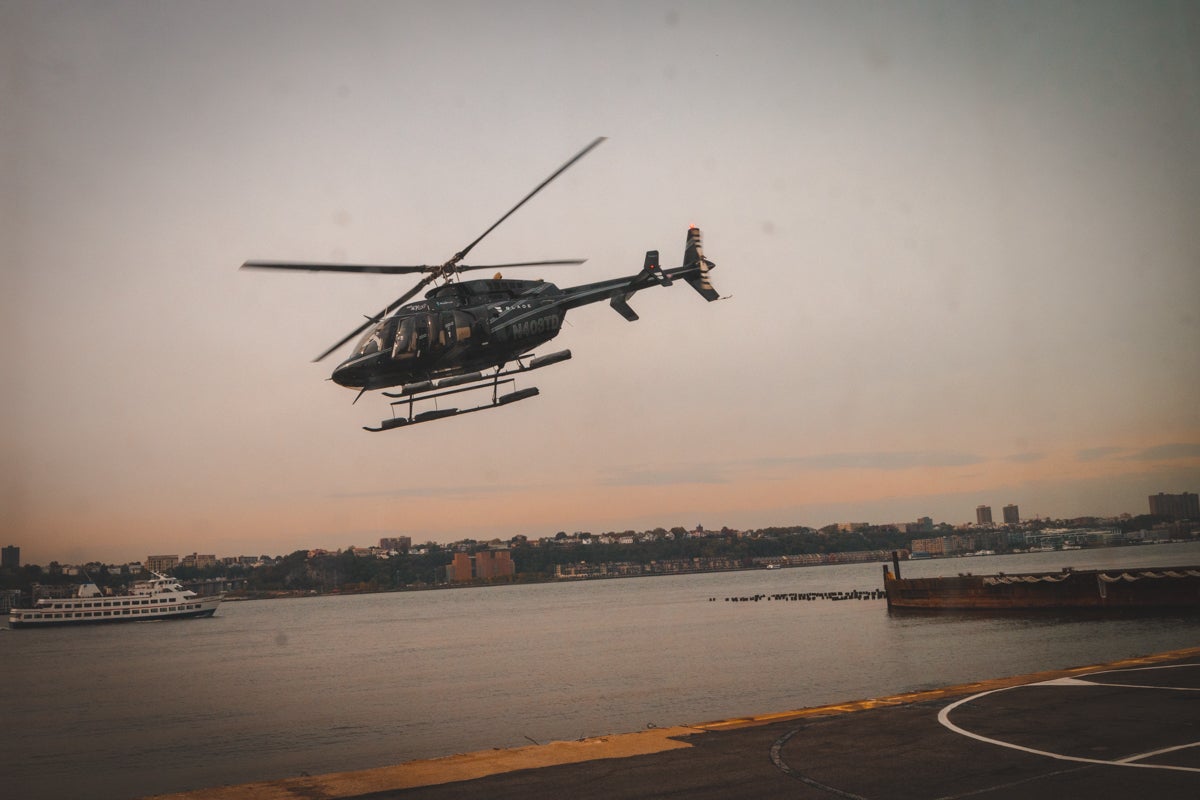 BLADE Lounge West
I think I had crashed from the adrenaline rush and just wanted to get to my hotel, so I didn't stick around for long.
A bar and lounge were available, though they would have been more suitable to use on an outgoing flight.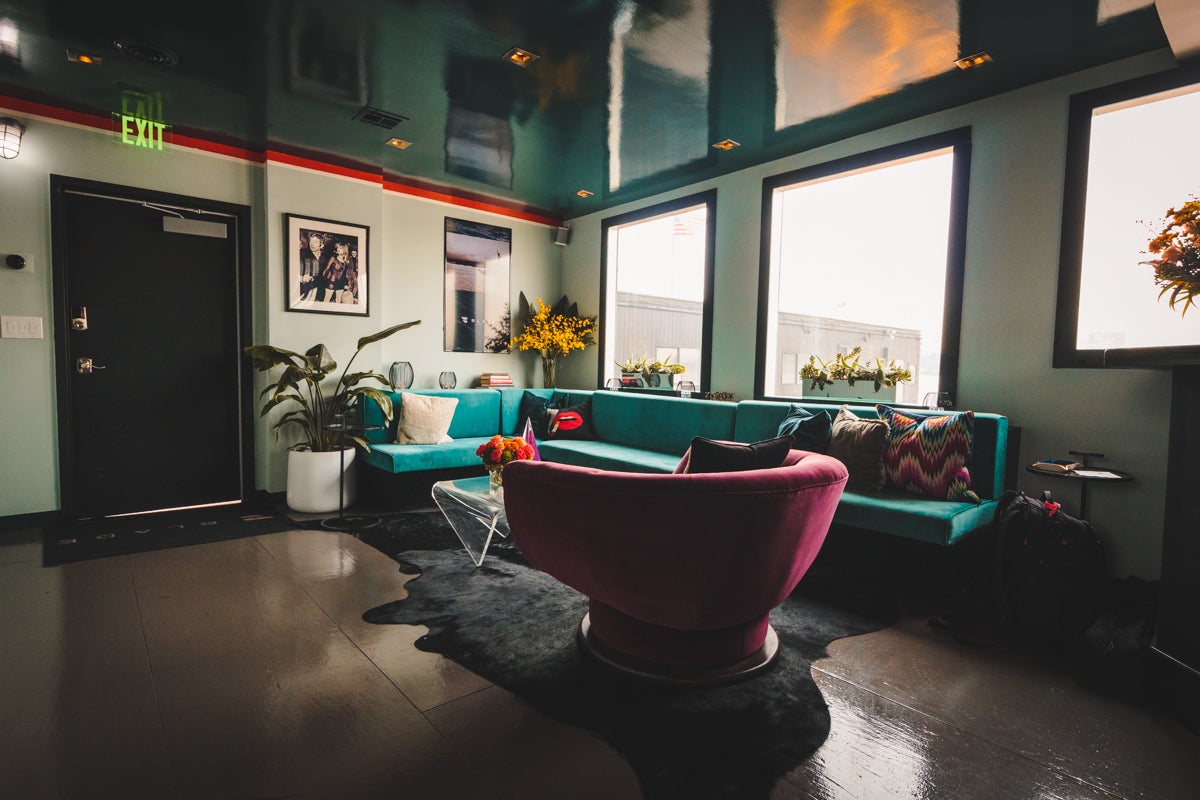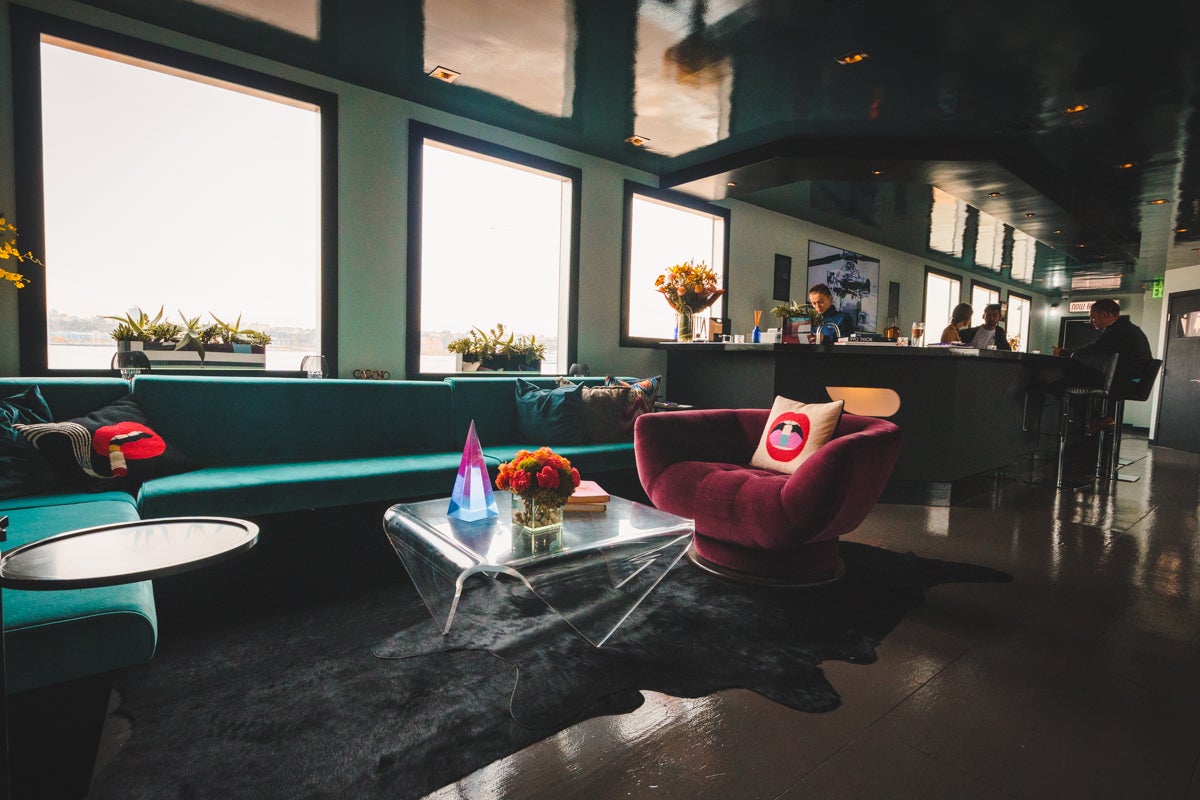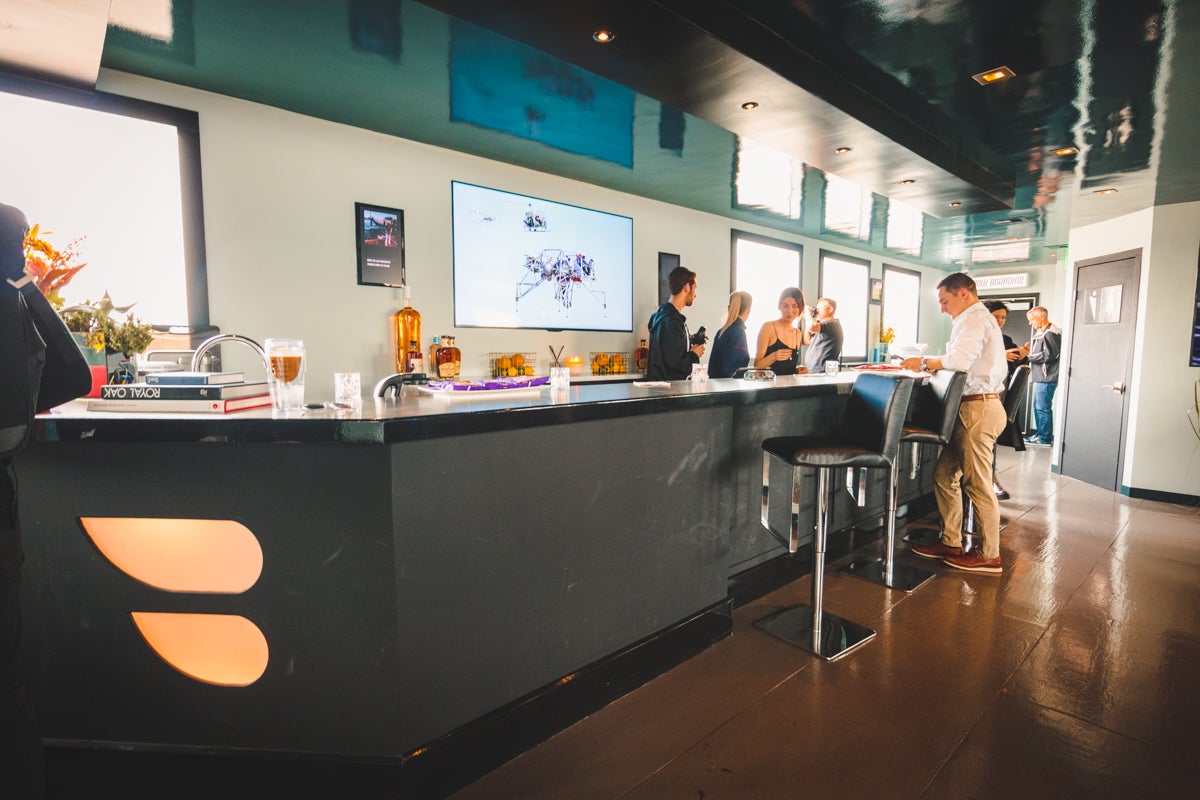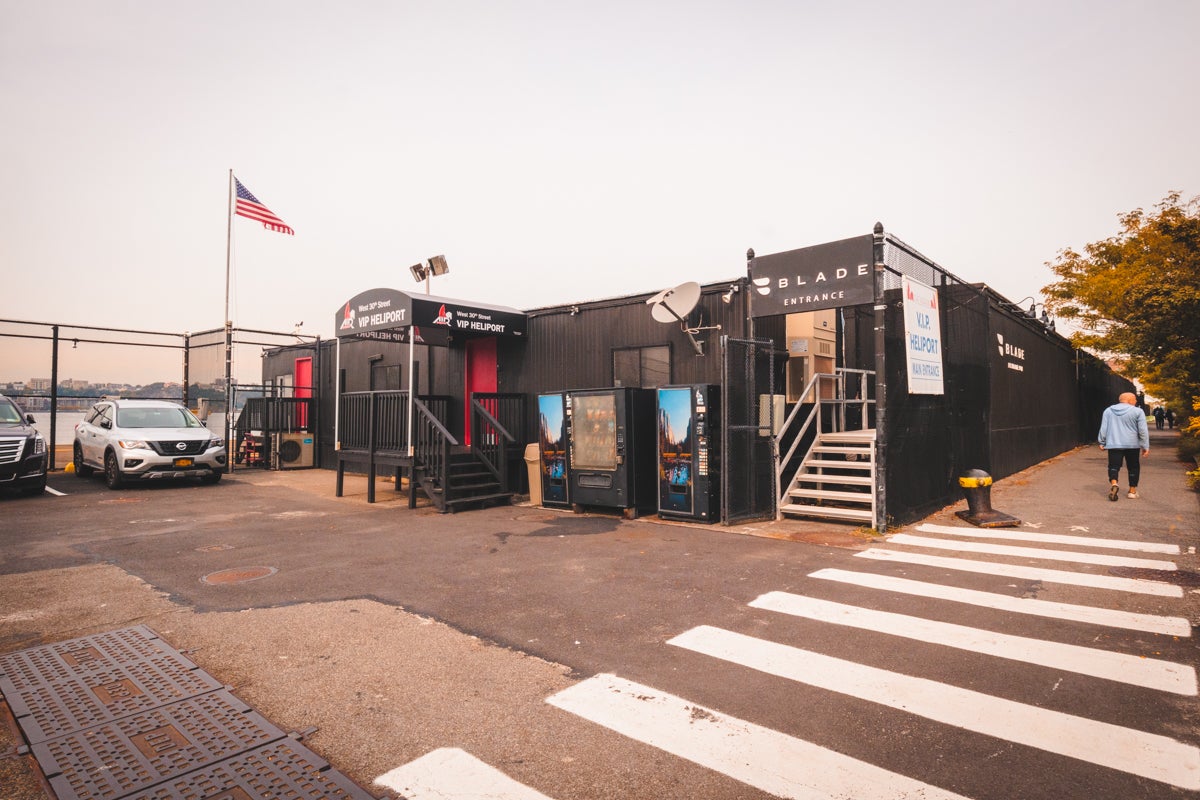 Uber Return Trip
For the sake of comparison, when I relocated hotels from the Moxy to check out the TWA Hotel at JFK, I booked an Uber.
The trip took a grueling 1 hour and 23 minutes and cost $99.61 before tip — that was traveling outside of peak so I believe the fare could easily reach over $140 as Kailand was saying.
Compare that to BLADE, which was 75 minutes faster or 1/10th the time. And if I just look at the $195 service excluding the Meet-and-Greet, it was just a bit less than double the price of the Uber.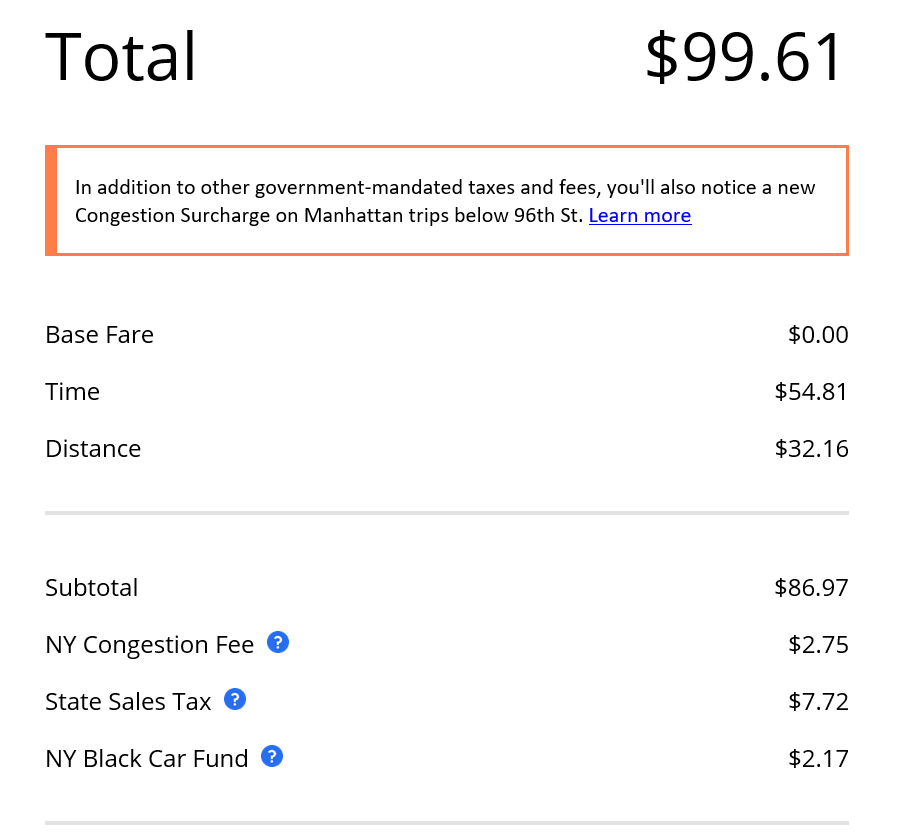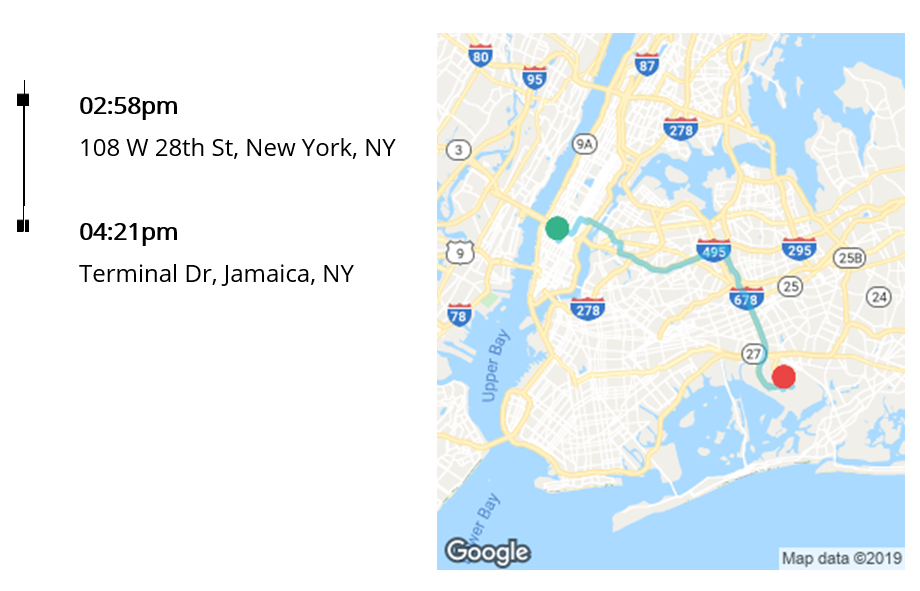 Final Thoughts
There is simply no better way to travel between Manhattan and the airport than on BLADE.
This absolutely thrilling flight had impeccable service and spectacular views. The experience was phenomenally fast at just 22 minutes from collecting my bags at JFK to stepping off the helicopter in Manhattan.
And, in my eyes as a solo traveler, a decent value considering the 75 minutes time savings which maximized my limited time in New York City this trip. This value will diminish if you are not traveling solo and are sharing the transfer costs between others.
My only complaint is that it was over all too quickly and I wish the windows were cleaner for my photos… and that BLADE arranged for nicer weather. HA!
But I will warn you now, you'll never want to travel between an airport any other way after you experience it! You will be spoilt for life.
As a reminder, first-time Blade flyers can save $50 with the following promo code: "UPGRADED" (Upgraded Points will receive a $25 credit when you land which we appreciate!).