The 31 Best Airbnb Online Experiences [Ultimate Guide]
While Airbnb has been offering in-person Experiences, it recently expanded these Experiences to make many of them virtual due to the COVID-19 pandemic. For times when travel isn't an option and we are desperately craving some cultural immersion, Airbnb Online Experiences are a great fit! They include a mix of hosted classes, cooking demonstrations, tours, and more.
We've taken a look at all of the offerings and gathered together our favorites to help you sort through the steadily-increasing variety of activities. From learning to cook traditional Spanish paella to getting a personalized tour of Paris with a local, these are some of the best ways you can travel from home with Airbnb Online Experiences.
What Are Airbnb Online Experiences?
While Airbnb started as a platform for travelers to find and book rooms and homes around the world, back in 2017, it expanded its offerings to include bookable Experiences across the globe. These Experiences "offer a deep-dive into the local host's world through their passion." It notes that the most successful Experiences "offer a unique take on an activity or locale that is special to the host's city."
Due to COVID-19, Airbnb moved these Experiences online. The online activities are still local-led, expert-driven experts, but now they take place virtually through Zoom, a third-party cloud platform for video conferencing that you access via your desktop computer, tablet, or mobile device.
Most experiences are group activities, where you'll be joined by others on Zoom who might be located anywhere around the globe. Or, you can choose to pay a little extra to book a private Experience for just you and some friends and family.
Airbnb Online Experiences are purchased and booked on the same portal where you book accommodations, and a Zoom link to join is provided for the appropriate day and time as soon as your payment is processed.
How to Search for Airbnb Online Experiences
You can use the Airbnb website or mobile app to book an Online Experience. The individual host sets Experience availability — it is not simply available on demand.
On the Airbnb home page, click on the "Online Experiences" tab
Click "Dates" and enter your date (or if you are flexible, you can do this later)
Click "Guests" and enter the number of guests
The other option is to simply browse through all available Experiences.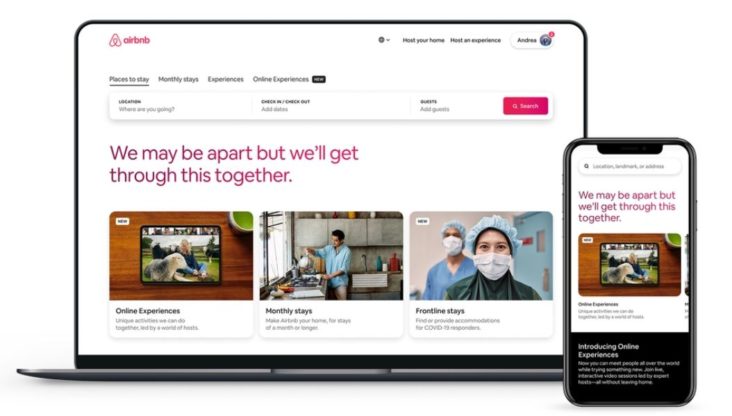 Make sure to review all requirements specified by the host. Also, be sure to look closely at the "What's Included" or "What I'll Provide" sections of the Experience page to see more details about what to expect for each Experience.
Hot Tip: You don't need to have a home booked on Airbnb in order to book an Experience.
Hosting a Private Group Activity
If you'd like to virtually gather a group of friends or family, private groups may be a good option. Whether a host offers private groups is at the host's discretion.
There are 3 ways to search for a group activity:
When you find an Experience you are interested in, you can message the host to inquire if they can host your group privately
You can click the "See Dates" button to check if "Book for a private group" is an option for a specific date
Simply book all available spots for a specific date/time, if available
You will receive a link to the Zoom meeting that you will need to forward along to all attendees.
How Are Airbnb Online Experiences Priced?
Airbnb Online Experiences are priced depending on how involved the activity is and who the local or expert is, but are very reasonable with an average cost of $22. Also, Experiences are priced per person by default, so the price to book a group will be more expensive.
For example, you can learn to make homemade Italian pasta for only $7 per person, or watch as you have a pair of shoes custom-made for you for $74 per person (including shipping). Have a private workout session for $70 per session, or even book a cooking class and make Spanish paella with just your friends and family for $300 for the group.
Generally, you should book a spot for each person joining the Experience, but sometimes a host is open to multiple guests joining per device. If this is the case, this will be noted on their Experience page under "What You'll Do" or "How to Participate."
How to Book Airbnb Online Experiences
Once you find an Online Experience you are interested in booking, click on the date and time of your choosing. Be sure to note any cancellation policies on this screen as well.
The Airbnb website will guide you through your payment options and help you finalize your booking. Payment options vary by country, but generally, the following options are available:
Most major credit cards and prepaid credit cards (Visa, MasterCard, Amex, Discover, JCB) as well as many debit cards that can be processed as credit
Apple Pay
Google Pay
PayPal
Airbnb gift cards (in the U.S. only)
For more information, see the Airbnb payment page.
Bottom Line: There is no limit to how many Experiences you can book!
How Do I Prepare for Airbnb Online Experiences?
You can check the "How to Participate" and "Guest Requirements" sections of the Experience page to find out what you need to prepare before attending. This information can also be found in your booking confirmation email.
Examples of common requirements include an internet connection and a list of materials, food, or other items to purchase or prepare in advance.
Hot Tip: You can always find the necessary details in your reservation information found on your Airbnb "Trips" page.
Communicate Limitations
If you have a food allergy or special dietary restrictions, be sure to disclose them to your hosts beforehand so you can discuss if or how their menu can be altered for you.
Along the same lines, if you have any physical limitations that might impact your Experience, communicate this in advance so that accommodations can be made.
Using Zoom
If you use a desktop to access Zoom, you can either join from your browser or download the Zoom app. If you're using a cell phone, you'll need to download the Zoom app (iOS, Android).
Bottom Line: You don't need to sign up for a Zoom account to attend your Online Experience.
Make sure you have the correct link for your online Experience. This will have been emailed to you when you booked.
Video Credit: Airbnb
If the link isn't working, close Zoom and try the link again. If it's still not working, message your host to confirm whether they are having issues with Zoom. In addition, if Zoom is asking you for a password, message your host through Airbnb to ask for the password.
How Do I Change or Cancel Airbnb Online Experiences?
Plans change, but the good news is that Airbnb Online Experiences are pretty flexible!
To change or cancel a reservation, go to "Trips" in your Airbnb account or from your reservation confirmation email. Once you locate your trip, how you change or cancel depends on your method:
In the Airbnb app, tap "Manage reservation"
From your confirmation email, select "Change or cancel reservation"
In your Airbnb account, select "Modify reservation"
Changing Your Experience
You can make a change to your Airbnb Online Experience up to 72 hours before it begins.
To request a request:
Click the "Contact host" button on the host's Experience page
Choose between asking a question or requesting availability for dates and times
Choose the new date, time, and number of guests
Review your request
Click "Send request"
The host can review the reservation details and accept or deny your request. If they confirm, you'll be prompted to complete the booking through a message in your inbox. You may be prompted to pay any difference in pricing, if applicable.
If your request is denied, you can work with the host to find a different time that works better for their schedule.
Canceling Your Experience
You can cancel up to 7 days before the start time or within 24 hours of booking.
You should receive your full refund within 10 days.
Refunds for Your Experience
In addition, per Airbnb, "guests are eligible for a full refund for your Airbnb Online Experience if there are any technical difficulties, such as audio or video issues, that occur either due to their own device or the host's device during an online experience."
For the full refund policy, be sure to check Airbnb's website.
Different Types of Online Experiences by Interest
It's fun to just scroll through all of the different offerings on the Online Experiences section, but if you want to get a head start on the research, we've compiled a list of some of the best — from most-popular to most-unique!
Cooking Online Experiences
Airbnb Cooking Online Experiences are the most-booked on the site and your options are truly endless!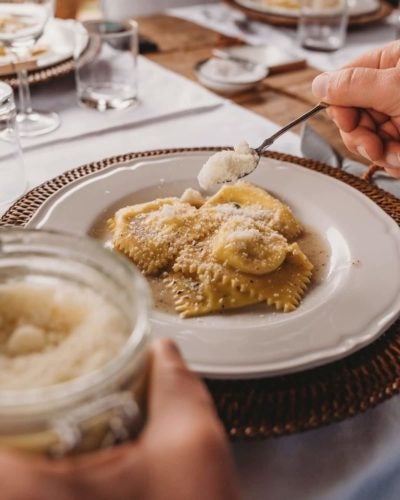 What It Is: Learn how to make 5 types of pasta from scratch from a traditional family recipe during this 2-hour Experience. After the pasta is made, you will cook the ravioli as a group and learn the best way to store the rest of the pasta.
If you book a private group (from $392), the menu can also be modified to include southern lasagna, butternut squash tortelloni, or tiramisu. Yum!
Star Rating: 5 out of 5
Price: From $7 per person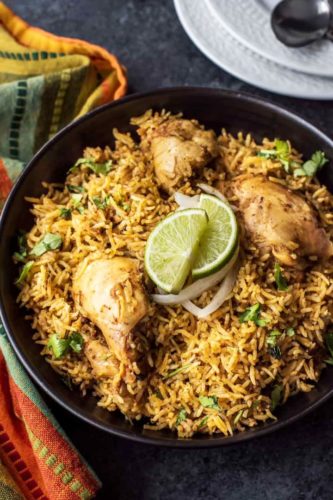 What It Is: Learn how to make Kenyan cuisine from scratch using family recipes in this 90-minute Experience. The menu changes based on the day but your options include traditional favorites such as curry, chapati, ugali, chicken korma, and chicken biryani.
Star Rating: 4.96 out of 5
Price: From $20 per person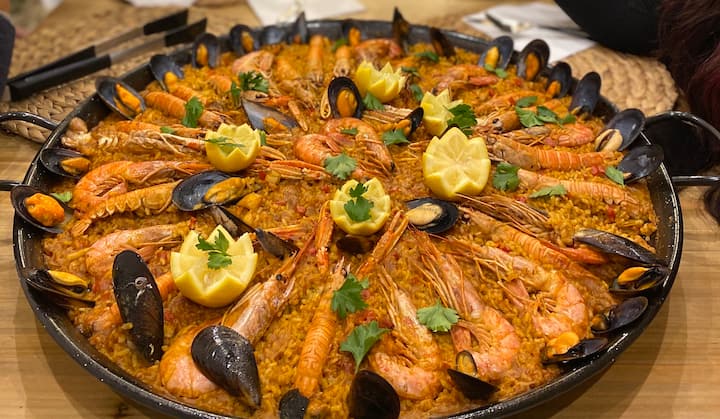 What It Is: If you're missing Barcelona, let this cooking class transport you virtually! You can choose to cook seafood, meat, or vegetarian paella. Learn about the Spanish approach to cooking, Spanish culture, traditions, and a lot more during this 90-minute Experience.
Star Rating: 4.96 out of 5
Price: From $21 per person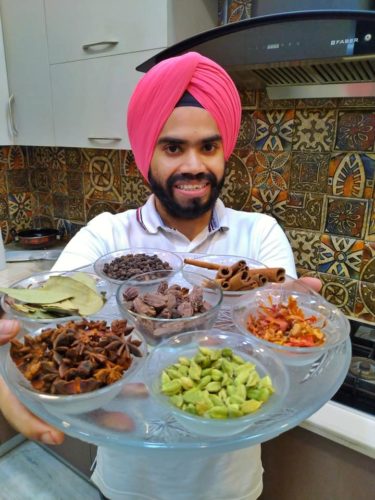 What It Is: The host, JD is from Delhi and is a self-described lover of food. He has been organizing food tours and cooking classes in Delhi for 5 years and has transitioned his business to be virtual right now.
While the 75-minute chai tea and samosa class is offered every day, be sure to look at the different menu offerings! There are daily menus that include favorites such as butter chicken, rice and mango lassi, or matter paneer, garlic parantha, and raita.
Star Rating: 5 out of 5
Price: From $18 per person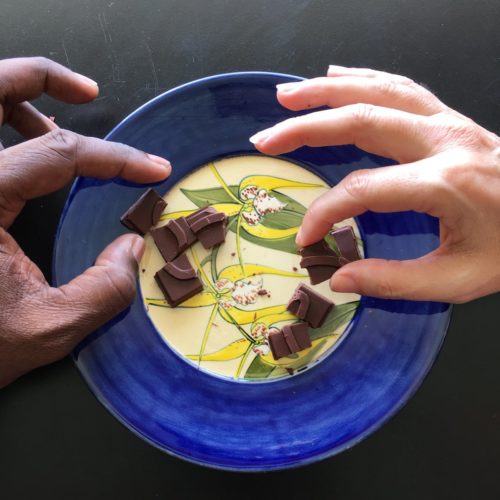 What It Is: Live from a cacao farm in Kingston, Jamaica, learn about the history of chocolate on the island and see the cacao estate up close during this 60-minute class. Don't worry — you'll definitely get to make and enjoy your chocolate! Learn how to hand-temper chocolate using items found in your own kitchen.
Star Rating: 4.99 out of 5
Price: From $8 per person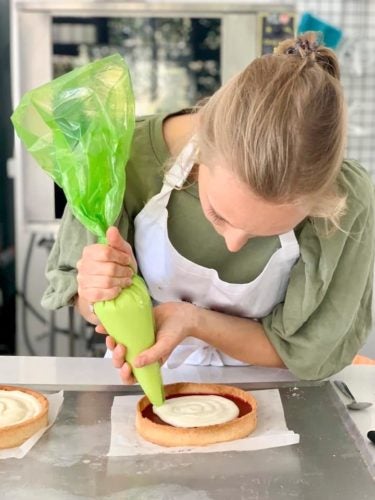 What It Is: This vegan cooking class is perfect — whether you're new to the vegan world or a seasoned pro. While the menu changes each month, some examples of the recipes you might bake during this 2-hour course include apple cider donuts, granola with nuts and chips, pumpkin muffins, and fingerprint cookies with jam.
Star Rating: 4.92 out of 5
Price: From $31 per person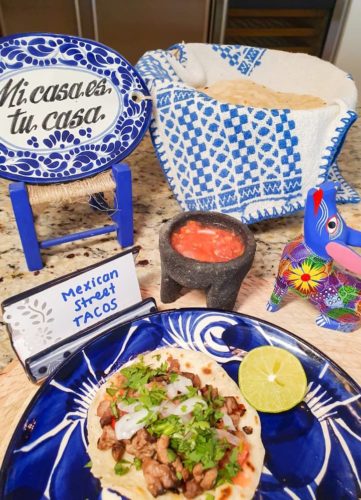 What It Is: Learn to cook Mexican street tacos from scratch — including fresh tortillas, salsas, and all the fillings! This 90-minute class will guide you in preparing a traditional red salsa, taco filling, and flour tortillas. The recipes will be shared so you can cook this meal again and again. Vegan options are also available.
Star Rating: 4.98 out of 5
Price: From $21 per person
Coffee, Wine, and Cocktail Online Experiences
Whether you want to learn how to make a fantastic cup of coffee or a great cocktail, these are the options for you!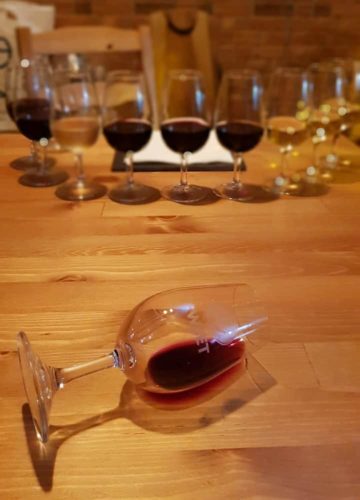 What It Is: While this class is based in Portugal, it is really more of a wine appreciation for wines made around the world. Bring 1 red and 1 white wine and prepare to enjoy! Learn how different wines are made and how red and white wines differ. Also, get a brief introduction to the main regions around the globe.
Wine pairings and information on what to look for when choosing wine at a store are also covered in this Experience!
Star Rating: 4.98 out of 5
Price: From $24 per person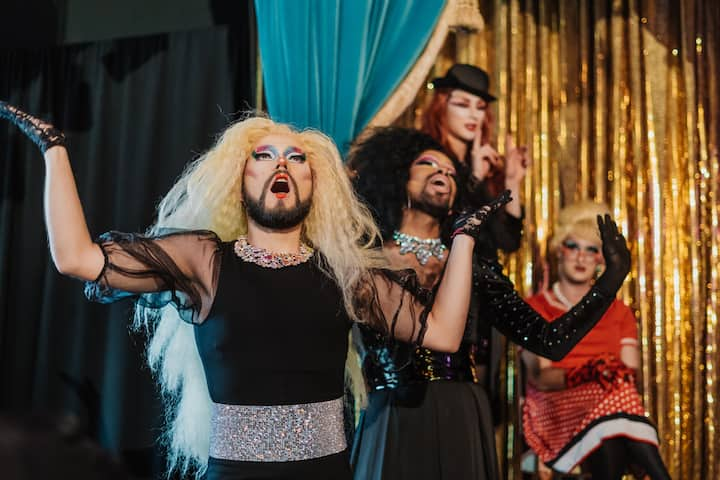 What It Is: Not only will you learn how to create a sangria cocktail step-by-step from 7 fabulous drag queens, but you will also be treated to a short burlesque-style show. This 90-minute Experience is a unique journey into the drag scene of Portugal and the most booked online Experience that Airbnb offers!
Star Rating: 4.96 out of 5
Price: From $35 per person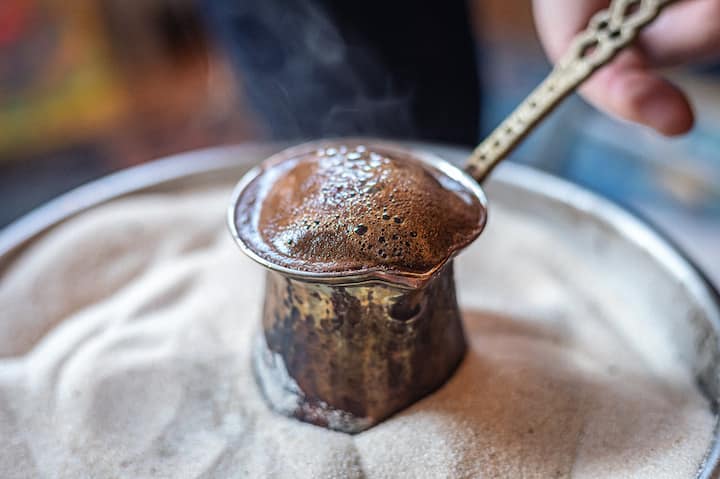 What It Is: Let your guide walk you through brewing your own cup of coffee and prepare to have your fortune read! After you drink your coffee, experience the Turkish tradition of reading your fortune from the remaining coffee grinds — via Zoom!
The details note that it is ideal for team-building experiences, so booking a private group session may be a great option here.
Star Rating: 4.97 out of 5
Price: From $49 per person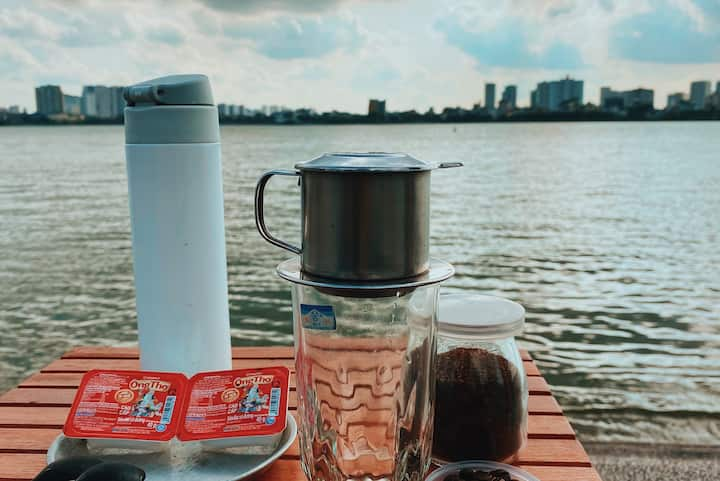 What It Is: Addicted to authentic Vietnamese coffee or just heard the rave reviews? It may sound intimidating, but your guide will walk you through the proper way to make it at home during this 60-minute session.
Learn what makes Vietnamese coffee special while getting the added bonus of experiencing what it's like to be at a Vietnamese coffee shop in Hanoi.
Star Rating: 4.98 out of 5
Price: From $9 per person
Virtual Tours
You can get the chance to explore a place, with just a few modifications. You might experience a live tour or a place or simply be immersed as your live guide walks you through a pre-recorded walk around a city.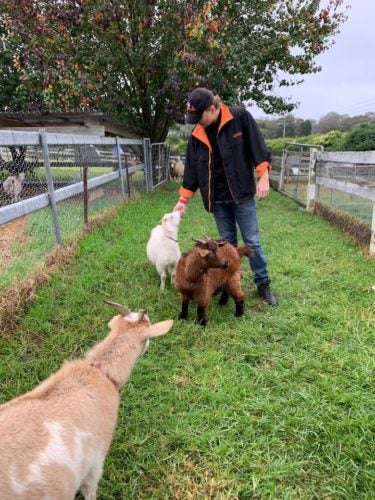 What It Is: If you're stuck in the city and want an escape to farm life, this might be the right choice for you! Meet mini horses, goats, alpacas, and more and see the unique ways in which they were trained.
Tour around this Australian farm for over 60 minutes where you will meet lots of the farm's inhabitants and learn fun facts about them. This is great for a team-building event!
Star Rating: 4.97 out of 5
Price: From $19 per person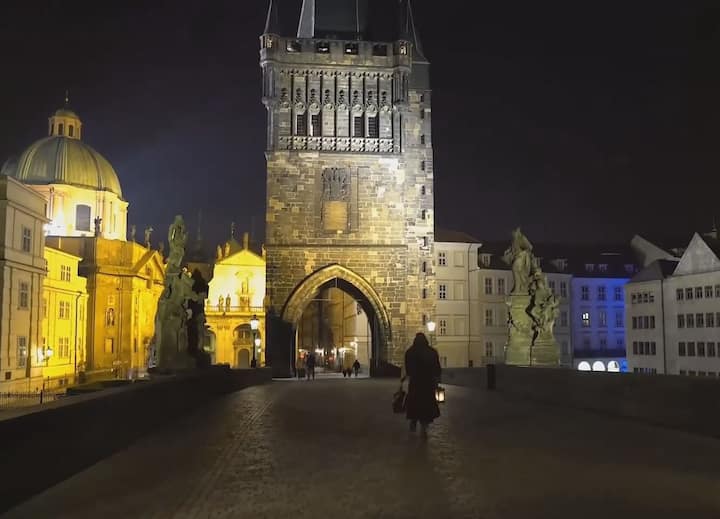 What It Is: This interactive movie was shot during earlier times of quarantine and shows the abandoned town as it might have been during the 17th and 18th centuries. You will have a live tour guide that talks you through your tour visiting the famous Charles Bridge, walking around the Old Town Square, and going into the Jewish Quarter.
Note that this Experience can be joined by everyone in your household for the same price!
Star Rating: 4.91 out of 5
Price: From $19 per household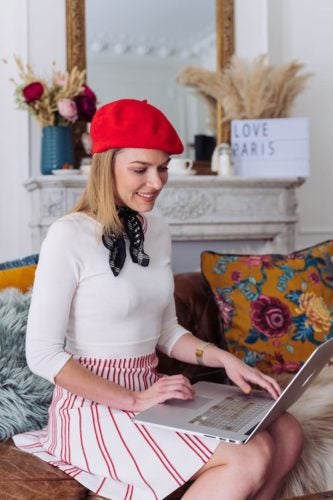 What It Is: For anyone that had to cancel their trip to the City of Lights, this might be a good temporary substitute. Your Parisian guide will walk you through a typical day using props, photos, and images. For example, get tips on how to order a 'tradi' and learn the true meaning of concepts like flâner, joie de vivre, and laissez-faire. After this Experience, you'll definitely be ready for your next trip!
Star Rating: 4.96 out of 5
Price: From $16 per person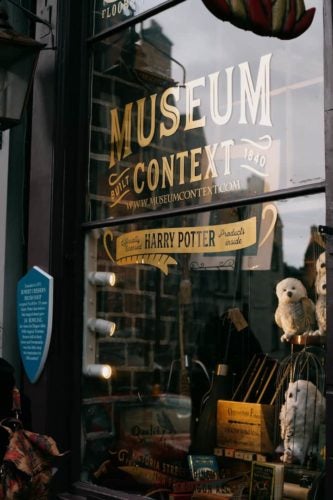 What It Is: Join a virtual tour of Edinburgh that will show you a few of the places where J.K Rowling drew her inspiration, including the shops of Diagon Alley, the school believed to be the inspiration for Hogwarts, and even a graveyard with some recognizable character names.
Interspersed between the tour "stops" there will also be a Harry Potter trivia competition between the houses!
Star Rating: 4.98 out of 5
Price: From $9 per person
DIY Online Experiences
These Do-It-Yourself (or DIY) Online Experiences can be a great way to get a bit crafty while also learning about other people and cultures.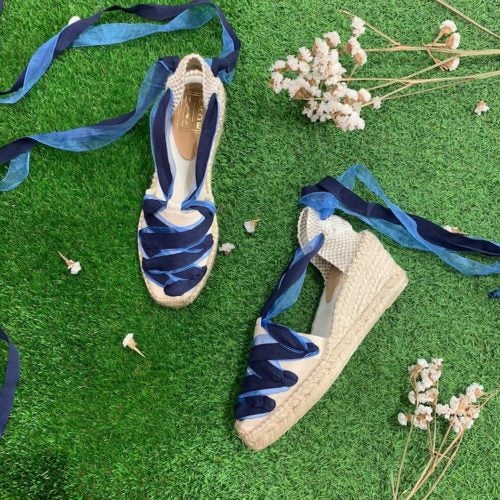 What It Is: Watch live as masters in their workshop in Barcelona introduce the tradition of espadrilles. They will then allow each participant to choose the color and size of the base, the ribbons, the threads, and the type of stitching.
Finally, watch your creation be made and then shipped to your home as part of the price. So while the price may seem high, you're getting a pair of custom espadrilles shipped directly from Spain! Hopefully, you pick up enough of the technique that you can try to make these for your friends as well!
Star Rating: 4.99 out of 5
Price: From $74 per person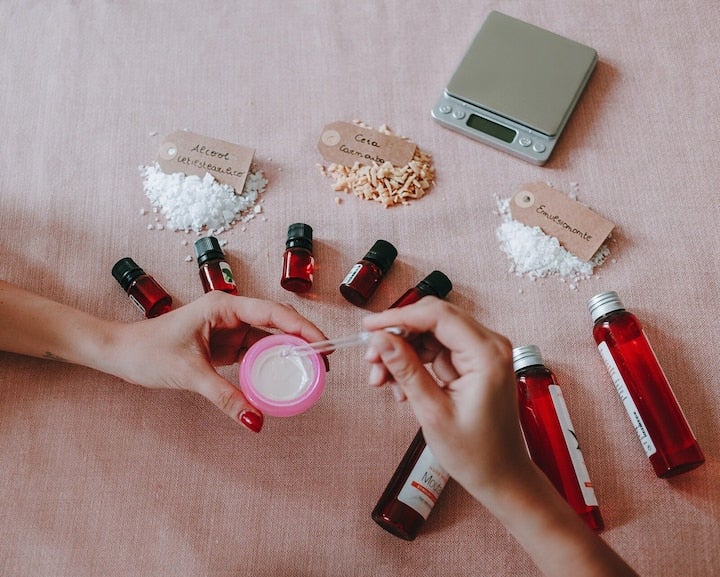 What It Is: Learn to make 2 recipes for natural skincare during this 60-minute Experience using ingredients you probably already have in your pantry! Make both a face scrub and a body scrub and talk about other natural skincare from an expert from Milan, Italy.
Star Rating: 4.97 out of 5
Price: From $13 per person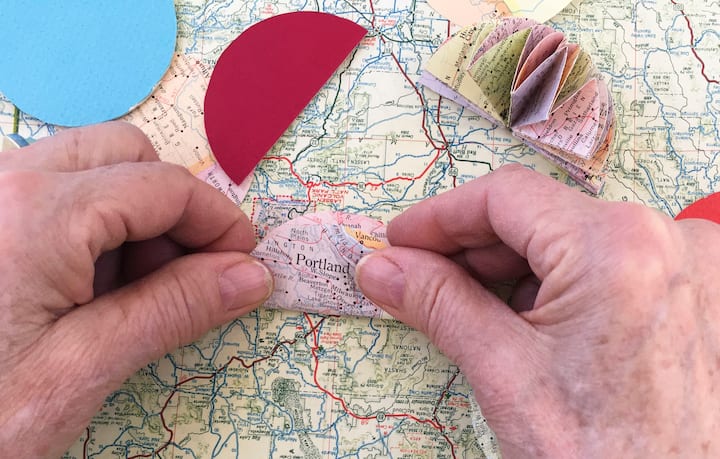 What It Is: Make your own unusually shaped little book — perfect for gifting! In this 90-minute class, you'll learn how to make pages and fold them to create unique shapes, cut out covers for your book, and finally how to glue and assemble the pages together. The reviews for the instructor, Kit, are also spectacular!
Star Rating: 4.98 out of 5
Price: From $20 per person
Active Online Experiences
If you're missing your gym, or just want to learn a new skill, these active Online Experiences are a great way to get moving.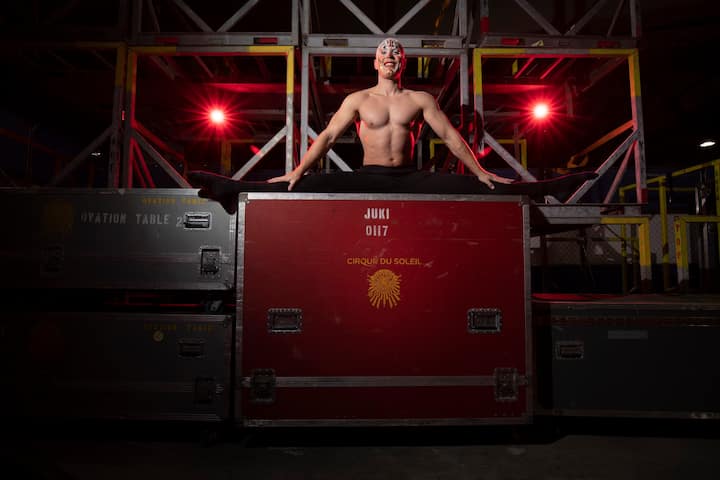 What It Is: Join along for this 30-minute full-body workout inspired by ones that Cirque du Soleil cast members regularly complete! This former cast member will guide you through a warm-up and cardio and core routine, and then finish with stretching.
Star Rating: 4.98 out of 5
Price: From $7 per person, but you can also organize 1-on-1 training sessions for $70 per session.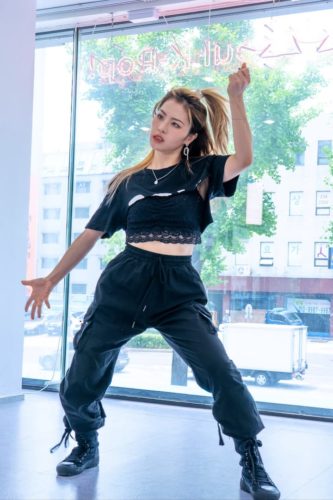 What It Is: In this 60-minute Experience, you'll watch a K-pop "mini concert" and learn dance routines by famous K-pop bands like BTS and BLACKPINK. Each day features a different dance routine, so you can repeat this multiple times and learn tons of new routines!
Star Rating: 4.93 out of 5
Price: From $24 per person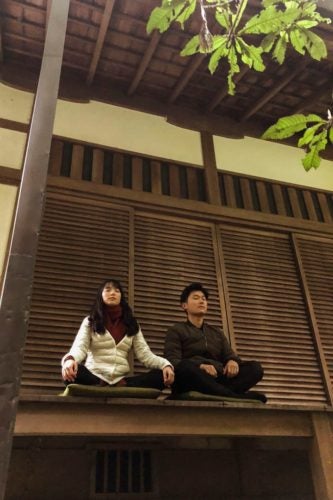 What It Is: Take a break and relax during this 60-minute Experience. Start with a chanting mantra for 20 minutes, then complete a 10-minute breathing-out meditation. After, you can ask questions from the Buddhist monk about the practice and his life.
Star Rating: 4.92 out of 5
Price: From $15 per person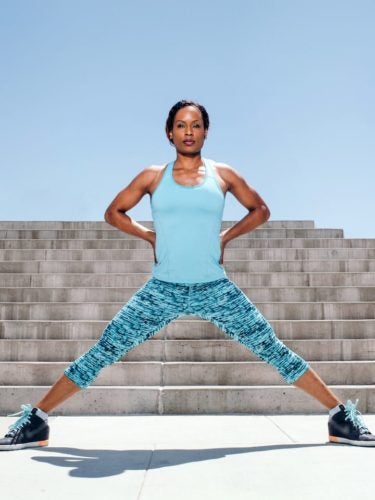 What It Is: This high-intensity interval training (HIIT) workout will be a track and field-inspired strength and conditioning workout — taught by2008 Track and Field Olympian Mechelle Lewis Freeman! Learn proper running mechanics and techniques, with low and high-impact options.
All proceeds from this Experience go to TrackGirlz, the host's nonprofit organization that empowers girls through sisterhood and track and field, so feel good about being active AND giving back!
Star Rating: 4.96 out of 5
Price: From $25 per person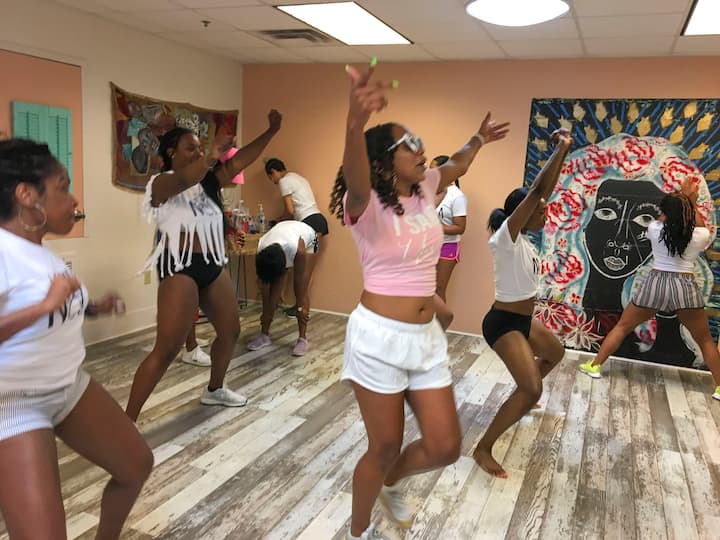 What It Is: Experience the "bounce and twerk" that is a huge part of Louisiana's dance culture. This 60-minute high-energy dance lesson will be taught by professional dance artists. After dancing and sweating, you will cool down using a Louisiana Creole practice of meditation in the forms of prayer, candle lighting, and deep breathing.
Star Rating: 4.97 out of 5
Price: From $20 per person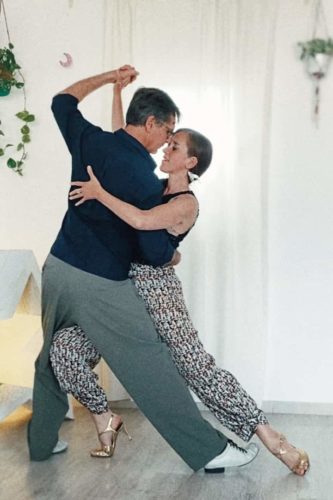 What It Is: This is a great idea for a fun (stay at home) date night! Learn a traditional routine with the popular moves of Argentine tango. This 60-minute tango class is hosted by teachers and dancers from Argentina.
The reviews are spectacular and it notes that no previous experience is required, so there is no need to be intimidated.
Star Rating: 4.99 out of 5
Price: From $13 per person
Creative Online Experiences
The interactive Online Experiences help get the creative juices flowing — whether you want to learn more about the secrets of magic, improve your calligraphy skills, or make a portrait with a professional illustrator.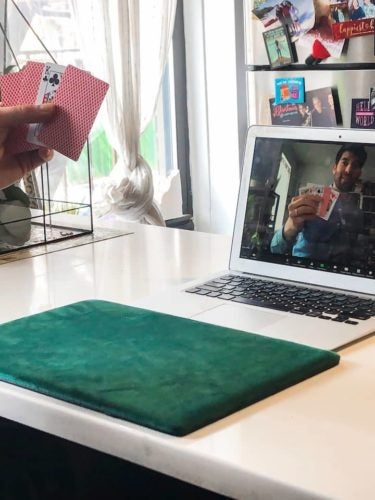 What It Is: This is described as "a magic show that takes place in my home." You'll get to see interactive magic tricks up close, hear funny stories, and learn about magic gadgets that the host uses. While you'll also learn a simple magic trick, this is more of a show — not a magic class. This is priced per household, so this is a great one to enjoy with the whole family!
Star Rating: 4.97 out of 5
Price: From $25 per person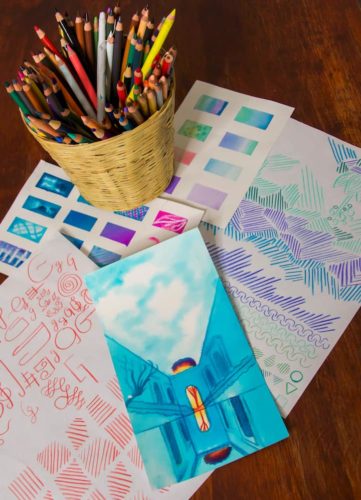 What It Is: Make a portrait with a professional illustrator in this 45-minute Experience. Warm-up your hands and learn his technique to create a face. With this knowledge, feel free to experiment and create something amazing!
All you need is something to create with — paper and colors, crayons, pens, pencils, etc.
Star Rating: 4.96 out of 5
Price: From $9 per person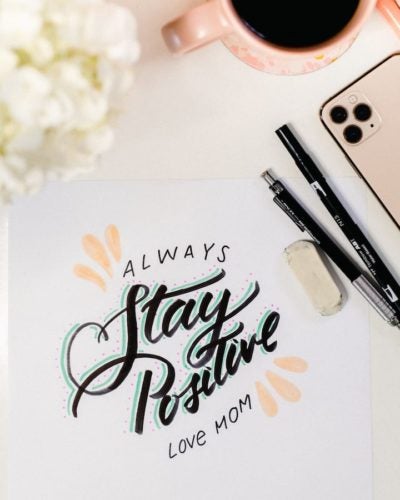 What It Is: This is a great introduction to brush lettering and modern calligraphy without having to purchase a ton of expensive tools. You'll start with an overview of the cursive alphabet and some basic drills to get the strokes down and move onto either creating a unique piece of art or just developing your own personal style.
Star Rating: 4.84 out of 5
Price: From $25 per person
Quirky Online Experiences
Well, there's no other word for it! These are the offbeat and weirdest of the bunch.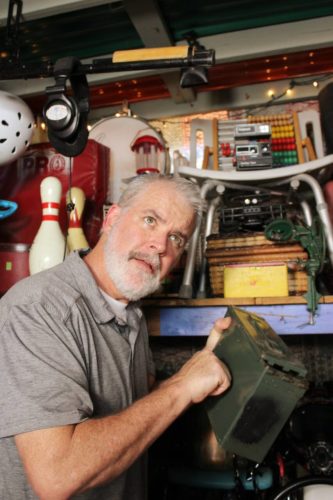 What It Is: Hosted by an Emmy-nominated artist, this 60-minute Experience will let you venture into the world of Hollywood sound production. You will get to see a huge prop collection and get a chance to hear how they produce the sounds in the actual shows and films.
Breakdown some of the mysteries of Hollywood and see why sounds are key to your viewing experience!
Star Rating: 4.98 out of 5
Price: From $18 per person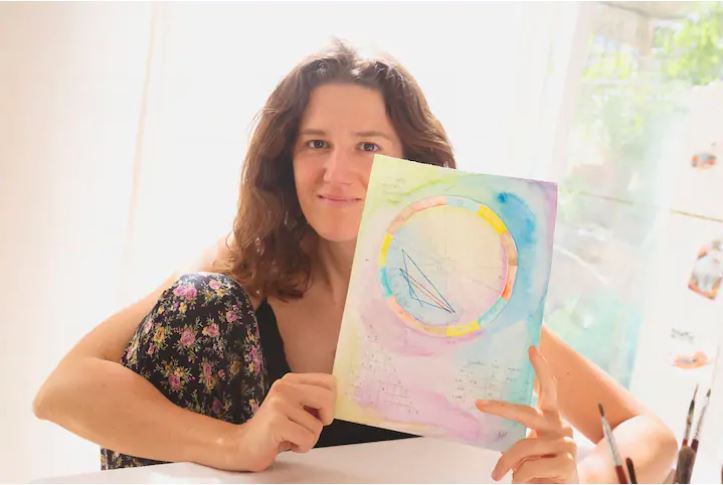 What It Is: In this Experience, your host will use astrology, in the form of your natal chart, to "help you connect with the best version of yourself." You will work directly with a private astrologer who will create and send you a digital file of your natal chart. She will be sure to explain the predominant elements of your chart and show you how it relates to your personality and life.
Star Rating: 5 out of 5
Price: From $80 per person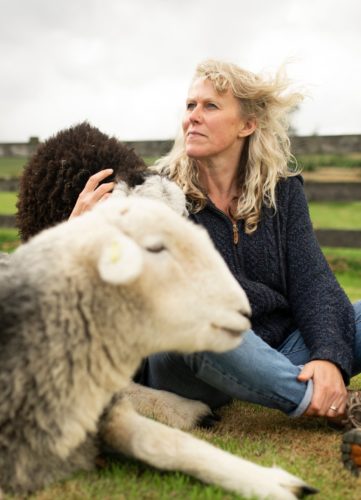 What It Is: This 60-minute Experience is all about relaxation. You will join the host on her farm where you will meet her sheep and watch as they are fed in their barn. Once they are done, you will be able to virtually cuddle with the sheep and learn some therapeutic breathing exercises to relax. Lastly, you will be lead through a 10 to 15 minute mindful meditation.
Star Rating: 4.98 out of 5
Price: From $18 per person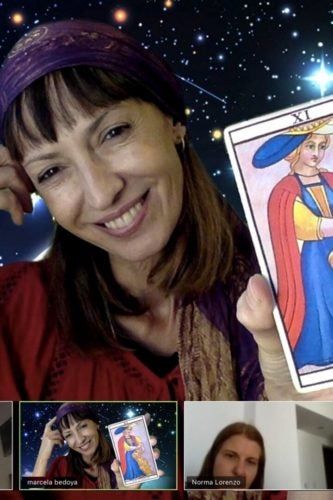 What It Is: Learn how to prepare Argentina's most famous drink — mate! After this, settle in for a lesson on tarot cards, including its history, different tarot decks, and details about the cards. Lastly, you will receive a short interactive card reading. If you're interested in receiving a personalized tarot card reading, you can also book a private Experience!
Star Rating: 4.98 out of 5
Price: From $19 per person, or from $55 for a personalized reading
Final Thoughts
Airbnb Online Experiences offer the opportunity to not only learn new skills but also connect with hosts and participants around the world. With the average Experience coming in around $22, they offer a good value, even though some classes (like cooking or art classes) will require additional costs for materials or ingredients.
This is also a great way to support hosts whose "regular" jobs in the tourism industry might have taken a hit during the pandemic. While these Airbnb Online Experiences started as a result of COVID-19, we hope we'll see these continue long after travel returns to normal.