The Ultimate Guide to Credit Card Price Protection Policies
You finally completed your comparison shopping and purchased that laptop computer you've been eyeing. But 2 days later, you see the exact same laptop advertised for less!
It can be frustrating to see those extra dollars fly right out the window. Sure you could return the item and repurchase…but it's not always convenient or possible.
What if you could just tell your credit card company the story, provide some documentation, and have them give you a refund for the difference in price?
Well, you can! It's called price protection, and the coverage is offered free of charge on a lot of credit cards.
While some credit card issuers and networks have removed this protection from their cards, there are still plenty of credit cards available that provide this complimentary coverage.
In this article we'll cover:
What is price protection
Which are the best credit cards for price protection
What you need to know to file a claim
Let's get started seeking out those credit cards that still offer the valuable price protection benefit.
What Is Price Protection?
When we look at common purchase benefits that are offered with credit cards, we generally find extended warranties, purchase protection, and price protection.
Unfortunately, price protection often gets confused with purchase protection,  so we'll start by explaining the difference between these 2 benefits:
Purchase protection: When you purchase an item with your credit card, coverage is provided for a specific number of days, usually 90-120. This protection typically reimburses the cost of repairs or refunds the cost of the item if it is damaged or stolen.
Price protection: Price protection simply reimburses you the difference in price if an item you purchased with your qualifying credit card is found for less. The price drop must occur within a specific period of time after the date of purchase, usually 60-120 days.
So with price protection, you're really receiving peace of mind. If you purchase a qualifying item and the price goes down, you'll be financially compensated for the difference.
This sounds like a valuable benefit — but it's not always easy to find out if a credit card comes with price protection. You may have to dig deep into the benefits guide of a specific card to find if the coverage is offered.
Also, there are several credit card issuers like Discover, American Express, Bank of America, and Chase (with the exception of a couple of cards) that may not even offer the coverage.
Let's take a look at which credit cards do offer price protection and how you can utilize the coverage.

Chase Credit Cards With Price Protection
Chase has eliminated price protection on nearly all of its credit cards, but they still offer the coverage on several credit cards:
United Club℠ Card
United℠ Explorer Business Card
United Club℠ Business Card
Just purchase an item in the U.S. with your associated credit card; if it is advertised for less in print or online within 90 days, you may be reimbursed the difference in price.
Coverage is limited to up to $500 per item and $2,500 per year, or up to $50 per item and $150 per year for cash-only, close-out, liquidation, and going-out-of-business sales.
To file a price protection claim with Chase, call 888-320-9656 or file online.
Capital One Credit Cards With Price Protection
Not all Capital One credit cards come with price protection; whether you have this benefit depends on the specific credit card you have and which network it's affiliated with (e.g., Visa or Mastercard).
None of the Capital One business credit cards offer price protection, and only a handful of their personal Mastercard credit cards offer the coverage.
Let's review the few Capital One cards that do have this protection and the corresponding benefit details.
Capital One Credit Card With Price Protection
Coverage Limits
Coverage Details
Examples of Excluded Items

Capital One® Savor® Cash Rewards Credit Card
Capital One® SavorOne® Cash Rewards Credit Card

$250 per item
4 claims not to exceed $1,000 per calendar year

Qualifying items are covered for 120 days from the date of purchase
Must be purchased entirely with the card or associated points

Items purchased for resale
Jewelry, art, collectibles
Customized items
Items purchased at auction
Professional services
Plants, shrubs, animals, pets, consumables, and perishables
Motorized vehicles, boats, aircraft
Land and buildings
Animals/pets
Traveler's checks, tickets, cash, or equivalent

$250 per item
4 claims not to exceed $1,000 per calendar year

Qualifying items are covered for 60 days from the date of purchase
Must be purchased entirely with the card or associated points
Submitting a Purchase Protection Claim to Capital One
Filing a purchase protection claim is not a simple task. Here's what you'll need to do to file with Capital One:
Call 1-800-MC-ASSIST to request a claim form.
Once you've completed and signed the claim form, submit it along with required documentation, which can include the following:

A copy of the printed advertisement showing the reduced price, with date, retailer name and the product
An itemized receipt for the purchased item
Your credit card statement showing the purchased item
Any other requested documentation
The claim must be reported within 60 days of purchase for CapOne Platinum card credit cards and 120 days for World Elite Mastercards. You then have 180 days from the date of purchase to file a complete claim.
Learn more about purchase protection offered on the Savor and SavorOne Rewards cards and any Capital One World Elite Mastercards in the World Elite Mastercard benefits guide.
For more information on the CapOne Platinum card purchase protection, you'll find all the details in the card's benefit guide.
Bottom Line: While a few Capital One credit cards still carry purchase protection, coverage will vary by card.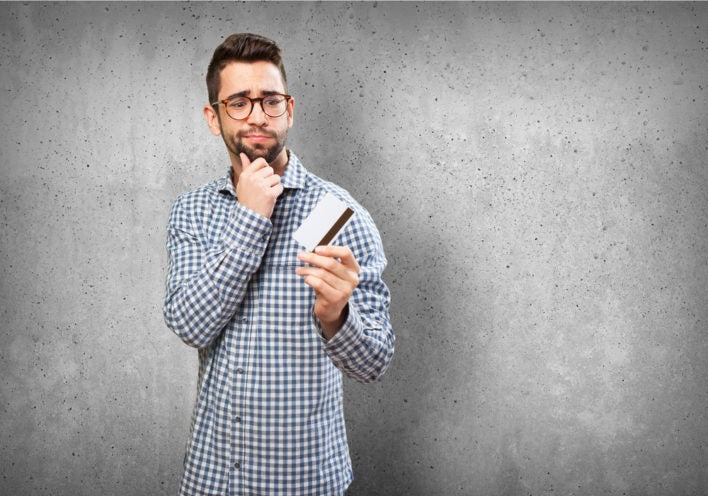 Barclays Credit Cards With Price Protection
Enjoy purchase protection coverage on these core Barclays credit cards that also earn miles:
Barclays Credit Card with Price Protection
Details of Price Protection
Link to Benefits Guide

AAdvantage Aviator Red World Elite® Mastercard
Barclaycard Arrival Plus® World Elite® Mastercard

Purchase item entirely with qualifying credit card
Find a lower price advertised within 120 days from purchase date
Covers up to $250 per item, maximum 4 claims per calendar year
Filing a Purchase Protection Claim With Barclays
Call 800-553-7520 for a claim form within 10 days of the printed advertisement showing the lower price
Complete the claim form following the instructions and include:

The original itemized sales receipt
Your credit card statement showing entire purchase was made on your credit card
The original printed advertisement showing the item, sale date, lower advertised price, and store name.

Mail the completed form and documents to: Enhancement Services P.O. Box 2894 Great Falls, MT 59403
Bottom Line: You probably won't need to decide between price protection and earning rewards on your purchase — most of the cards that offer price protection also earn rewards. 
Mastercard Price Protection
Many of the credit cards we've mentioned in this article offer price protection through the Mastercard network.
Coverage varies depending on the type of Mastercard you have and the card issuer, but here's a general overview of Mastercard price protection.
Type of Mastercard
Price Protection Policy Details

Purchase item entirely with card
Coverage for 60 days from date of purchase
$250 per item/$1,000 per calendar year

World Mastercard®

World Elite Mastercard

®

Purchase item entirely with card
Coverage for 120 days from date of purchase
$250 per item/$1,000 per calendar year
Mastercard price protection is secondary to other price protection policies such as those offered by the retailer.
To initiate a price protection claim with Mastercard, call 1-800-MASTERCARD (1-800-627-8372).
Please note that Mastercard has announced that it will be eliminating Price Protection effective July 1, 2019.
Hot Tip: Find more information on Mastercard price protection in this Mastercard Guide to Benefits.
USAA Credit Card With Price Protection
USAA provides financial products, including credit cards, for military members and their families.
The USAA American Express Card offers price protection that is valid for items purchased entirely with the card and provides coverage for 120 days from the purchase date.
If you find a lower price advertised, you may receive up to $250 per item with a maximum of 4 claims per 12 month period.
You can access the USAA American Express Card guide to benefits here to learn more about the coverage and how to file a claim.
Additional Tips for Utilizing Price Protection
Each price protection policy is different, but there are some overall guidelines for using price protection and filing a successful claim:
Purchase large items with credit cards: If you're making a large purchase such as a TV, appliance, computer, or other expensive item, you could benefit significantly in case of a price drop. (Of course, you'll need to weigh whether you'd be earning more rewards on another card, and if that has greater value to you.)
Register your purchase and keep receipts: Some credit card issuers, such as Citi, require you to register your purchase to initiate a search for a lower price. Other credit card issuers do not. In any case, you should keep good records of your purchase, including the date you bought the item and the original receipt.
Pay attention to required timeframes: Each price protection policy has specific periods of coverage, deadlines for filing a claim, and a specific process to follow. Check your benefits guide or call the number on the back of your credit card to request a claim form or ask other questions about the coverage.
Make sure the sale advertisement qualifies: When submitting a claim, many price protection policies require a print or online (non-auction) ad that displays the lower price, the date, retailer, manufacturer, and even the model number. Some policies exclude online advertisements.
Check the exclusion list and coverage limits: Many purchased items aren't covered; knowing coverage limits can help manage your expectations about how much you could receive for a single-item price drop.
Consider returning the item or asking for a credit: Some retailers will refund the difference if the price of an item decreases after your purchase within a certain time frame. You can simply take in the receipt and ask if you see the item advertised for less. Many price protection polices are secondary to, or in excess of, any other coverage, including that provided by the retailer — so it's prudent to try the retailer first.
Bottom Line: Price protection is a great coverage to have on your card, but you generally need to be proactive and keep good records to reap the benefits. 
Final Thoughts
Price protection is a valuable benefit for large purchases and items that tend to fluctuate in price, such as electronics.  It makes sense to use a credit card that offers this protection when buying such an item.
While you may not sweat a small price difference on that USB cord you purchased, you may value the opportunity to receive some major cash for a drop in price on that laptop or appliance.
Saving hundreds on an item if the price should drop may be far more valuable than earning points or miles — you'll have to weigh the pros and cons of the transaction among your card options.
It's worth noting that price protection is disappearing from the benefits offered on many credit cards. As we mentioned earlier in this article, several credit card issuers and networks have already discontinued the coverage.
This article contains most of the credit cards that offer price protection, but other Mastercards and an occasional American Express-branded bank card may offer the coverage.
Also, for the sake of being as concise as possible, benefit overviews and claim procedures described in this article are summarized and abbreviated. The final say on terms and conditions for price protection coverage on a specific credit card is always the guide to benefits that comes with the card.
---
The information regarding the Capital One® Savor® Rewards Credit Card was independently collected by Upgraded Points and was not provided nor reviewed by the issuer.