The 14 Best Minimalist Travel Wallets for Men & Women [2021]
Your wallet is one of the most important items you will ever own. Not only does it hold so many of life's necessities, like your cash, cards, ID and driver's license, the smooth worn leather, or frayed fabric quickly becomes familiar to you.
As technology starts to replace payment cards with smartphone apps, the need for traditional folded wallets with multiple compartments is beginning to wane.
Hot Tip: We've also covered the best travel wallets and organizers which are larger than the wallets mentioned below, ideal for storing multiple cards and documents.
Why Buy a Minimalist Wallet for Travel?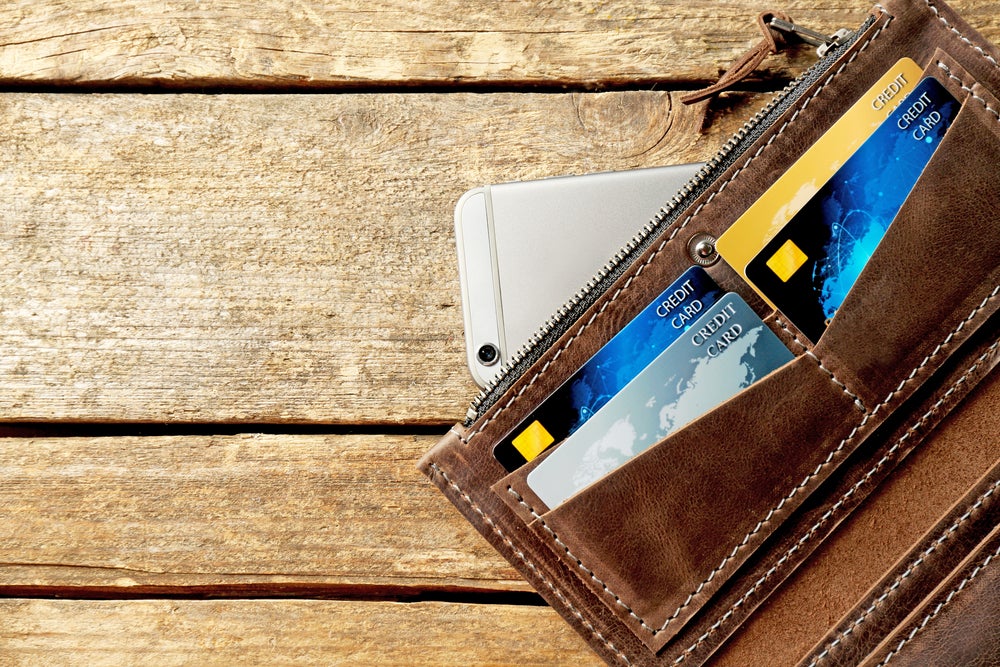 Minimalist wallets are becoming increasingly popular, and their slim, compact design makes them just as useful as their larger counterparts.
Because less is often more, these neat little wallets don't have enough space for you to store your old bus tickets or out of date receipts, meaning you only carry what you really need around with you. This makes them perfect for your travels as who needs their library card or Sam's Club membership with them abroad?
Without a ton of notes, coins, and scraps of paper weighing you down, you can reduce your personal clutter. While some minimalist wallets are bigger than others, they will all help you to reduce the amount of stuff you carry with you and help to streamline the way you pay.
Bottom Line: With payment apps offering contactless transactions on your phone or smartwatch, your wallet requirements are reducing every day. Invest in a minimalist wallet and start to lighten your load.
What to Look for in a Minimalist Wallet?
It's not just the size of the wallet that is important — it is how it functions, too. While you may not need a lot of slots to fit all of your cards, you will want to able to take some cards and cash with you. The way it looks and feels will no doubt be important to you, too, so consider the following before you buy:
Style
To remain minimal, a slim travel wallet will need to be as compact as possible. This means that they are often not much bigger than the credit cards themselves, and they use clever space-saving additions like money clips or elasticated straps to hold folded bills instead of wide openings to lay your cash flat in.
Material
From medical-grade elastic to hard-wearing carbon fiber and everything in between, minimalist wallets can be made from a variety of different materials. Depending on your budget and personal taste, you can choose from real leather, aluminum, or even elastic to keep your cards tidy.
Size and Weight
The size of most of the minimalist wallets in our selection tends to be not much bigger than the size of a credit card, and only deep enough to hold a pile of around 10 cards maximum. Made from lightweight fabrics, most of these little wallets are fractions of an ounce in weight.
Credit Card Slots
Some just offer a space in which to pile up your cards, while others will offer dedicated card-sized slots. Some may all be in 1 compartment, while others may be spread across both the external sides of the wallet to make access easier. Your wallet, your preference.
Does My Wallet Really Need RFID Protection?
RFID — Radio Frequency Identification — uses an electromagnetic field to identify and track tags containing digital information. This technology is used in the chips on our credit and debit cards, making it easy for us to pay using a chip and pin machine or even contactless payments.
Unfortunately, the data from the tags on our cards, driver's licenses, and ID cards can also be read by criminals known as "skimmers" who use devices called RFID scanners to pick up credit card numbers, expiration dates, and CVV codes from passers-by. To prevent your cards from being at risk, invest in a wallet that offers RFID protection.
Bottom Line: RFID-blocking wallets contain a layer or wrapping made from carbon fiber or metal that blocks the electromagnetic fields from reaching the chip in your cards. To ensure that your valuable RFID-embedded items are safe while you are on the move, they must be tucked inside the wallet.
The Best Minimalist Wallets For Travel
Under $15
Luxury Leather Looks and RFID-Blocking
Travelambo Front Pocket Minimalist Leather RFID-Blocking Slim Wallet
Measuring just 0.12 inches in thickness, this is a micro-minimal wallet that still can hold up to 27 of your most-used credit and debit cards. With compact dimensions of 3.3 x 4.1 x 0.12 inches, this little beauty will easily fit in either the front or back pocket of your pants.
Made from 100% genuine leather, this wallet feels soft and smooth, while still being incredibly durable and built to last. Equipped with a silver embroidered lining designed to block RFID signals working at 13.56MHz, such as your credit and debit cards, ID cards, and your driver's license, this will protect you from skimming and cloning everywhere you go.
Bottom Line: This sleek and slim wallet has a deep slot for keeping your cash close at hand, and it's chic, minimalist appearance makes it perfect for both men and women to enjoy.
A Bargain Price for a Brilliant Little Wallet
Infinity Men's Minimalist Wallet
With durable construction including premium grade nylon and elastic material, this men's minimalist wallet is small but perfectly formed. Stretchy and super compact, you can fit up to 10 credit, debit, ID, and security cards in the unique, slip-through design wallet.
Designed to offer the perfect blend of form and function, you will never need to carry anything unnecessary with you ever again. So thin, you will barely notice that it is there, you can slide this little wallet into the front or back pocket of whatever you are wearing.
Bottom Line: Featuring The Original "Thru Pocket" design, your cards can be accessed quickly, meaning no struggling to pull the right one out to pay with. There is also enough room to fold your notes in the middle compartment, offering straightforward, compact cash and card payments on the go.
Keep Your Card Data Safe With This Unisex Wallet
Buffway Slim Minimalist RFID-Blocking Leather Unisex Wallet
Available in a wide range of colors to suit both men and women, the Buffway wallet is stylish, slim, and discreet. Measuring in at just 3.8 x 4.7 x 0.8 inches, it can fit perfectly in your front or back pocket without ever being bulky.
Complete with highly effective RFID-blocking technology, this wallet will keep your cards safe from skimming in crowded places. Card cloning is common in some parts of the world, so this added protection is incredibly useful when traveling.
Made from genuine leather, this wallet looks and feels first class, and the minimalist wallet sleeve makes light work of keeping your cards close by. Popular with both men and women, you can choose the color and design to reflect your style, without worrying about wasting much-needed space in your bag or pocket.
Bottom Line: A fantastic little wallet for both men and women who worry about keeping their card data safe.
Super Slim Wallet That Can Hold up to 10 Cards at a Time
Casmonal Minimalist Slim Wallet With Elastic Front Pocket
With its ultra-slim design, the Casmonal minimalist wallet measures a meager 3.5 x 2.25 x 0.5 inches, which makes it perfect for slipping in your pocket, handbag, purse, or sling backpack. Available in over 20 different color combinations, this little wallet is suitable for both men and women.
This minimalist wallet has been designed to hold up to 10 cards in 2 dedicated card slots. Allowing for easy access to all of your credit, debit, and ID cards on the go, you will never need to worry about a full-size wallet ever again.
For those who like to carry cash, there are also 2 separate compartments on the exterior of the cardholder. Simply fold your notes and slip them in for safekeeping.
Bottom Line: Made from extremely durable super fiber and medical-grade nylon elastic, this little wallet is durable and long-lasting and perfect for travel. 
Keep It Simple With This Basic but Brilliant Money Clip
ROCO Minimalist RFID BLOCKING Money Clip
Designed to be ultra-slim yet incredibly useful, this minimalist RFID-blocking wallet and money clip will protect against RFID technologies that can be used to skim your cards. From credit card cloning to unauthorized entry to restricted buildings, having your ID card, access card or credit or debit cards protected adds an extra layer of protection when you are traveling.
This particular wallet is incredibly slim and has been crafted from high-grade aluminum. With its patented, flexible silicone band, the wallet can stretch to fit your cards in without losing strength or stability. Despite the slim design, this wallet can hold up to 20 of your most-used credit, debit, and ID cards.
Bottom Line: Constructed with incredible attention to detail, this aluminum card holder and money clip is sleek and stylish while offering a practical alternative to full-size trifold wallets or bulky purses. Basic but brilliant, this money clip is just what you need to keep your cash safe.
Sharp Leather Looks for Less Than $10
HUSKK Men's RFID Minimalist Wallet
Made from the finest full-grain authentic leather, this little wallet has been carefully crafted to really look the part. Designed in London, and measuring just 4 x 2.8 x 0.1 inches, this is a tiny touch of European finesse for your pocket that will also keep your cards close at hand when you need them.
The ultra-slim card sleeve can hold up to as many as 10 cards spread across 2 side pockets and the main middle pocket. There is also space for folded bills. Keep your business, credit and debit cards, IDs or driver's license in 1 place with this space-saving travel wallet that you can carry anywhere.
For your additional reassurance, the HUSKK's men wallet is equipped with cutting edge RFID-blocking technology that will block 13.56 MHz or higher RFID signals and protect your cards from unauthorized scans and skimmers.
Bottom Line: Offering sleek looks and enough space for all of your most-used cards; this is a useful addition for any man on the move. This stylish leather wallet looks way more expensive than its $10 price tag.
Under $30
A Great Little Wallet for Guys on the Go
NOMATIC Men's Slim Minimalist Wallet
This slim and durable wallet offers easy access to all of your cards and can hold up to 15 individual credit, debit, and ID cards without making them difficult to get to.
Made from medical grade elastic with a genuine leather pull-tab, you can store your 4 most used cards separately to ensure that they are always easy to get to. Measuring a completely compact 0.4 x 2.2 x 0.1 inches, this clever little wallet also has a 2.2 x 1-inch pocket to store any cash, coins, or keys with you on the go.
Bottom Line: Slide this into your back or front pocket and keep your most important items close. The teeny-tiny, pull-tab wallet is large enough to hold your cards and cash without the clutter of unnecessary items. The NOMATIC is a great little wallet for guys on the go.
Sleek Looks and 7 Card Slots for Minimalistic Travelers
TRAVANDO "RIO" Men's Clip Wallet
Cleverly designed to offer 7 card clots and separate money clips, this wallet remains slim and sleek even when full. Compact enough to slip into your front or back pocket, you won't see any unsightly bulges with this little beauty.
Made from premium faux carbon leather, this minimalist travel wallet has been assembled with the precision that German designers are so famous for. Measuring just 4.7 x 3.3 x 0.63 inches, and weighing in at only 2.4 ounces when empty, this is a super-compact solution to the age-old problem of bulky wallets weighing you down.
This wallet also offers RFID-protection for all cards and is lined with specially designed material that will keep your cards safe from would-be skimmers while you are on the go. Available in a range of muted grays, browns and blacks, these wallets look great and will save you a ton of pocket space.
Bottom Line: Offering German precision and a sleek design, this is an excellent wallet for trendy men everywhere.
A Pull Tab Design That Packs a Punch
SERMAN BRANDS RFID-Blocking Slim Bifold Minimalist Wallet
Made from the finest full-grain, genuine leather, this compact wallet comes complete with a minimal pull-tab design to reduce bulk while still offering lots of useful storing space. With enhanced RFID-blocking capabilities, this wallet is lined with a unique metal composite that has been engineered specifically to block 13.56 MHz or higher RFID signals to protect your chip cards from unauthorized scans.
Measuring a highly compact 4 x 3 x 0.4 inches, you can easily slip this into your front or back pocket, or pop it discreetly into your purse or backpack. The front pocket is designed so you can easily access your most-used credit and debit cards, while there are a further 2 pockets on the inside with a photo ID slot and a money clip to hold your banknotes. The smart pull strap means you can quickly grab your cards when you need to make a payment.
Bottom Line: The vintage leather feels smooth against your skin, and this wallet will absorb the natural oils from your hands to develop a luxurious, dark, vintage look and feel over time. Available in a range of black, grey and brown colors, this is a stylish, sleek, slim wallet that offers a viable alternative to bulky wallets and cumbersome coin purses.
Charming Leather Wallet That Bridges the Gap Between Bifold and Minimal
HOJ Co. Deacon BIFOLD Front Pocket Wallet
Perfect for travelers who simply need to keep their cards, cash, and ID close at hand, this front pocket wallet is slim, sleek, and incredibly useful. With enough room to carry up to 9 cards including your ID or driver's license, 2 interior receipt pockets, and a single exterior card slot, you won't need to worry about a full-size wallet ever again.
Beautifully handcrafted from full-grain leather, this wallet will develop a rich patina over time with everyday use as the oils from your hands penetrate the leather. With a plaid menswear lining and a thumb hole cut out for easy access to your license or ID card, this is a well designed little wallet that should really go the distance.
Bottom Line: Available in a choice of black or brown grain leathers, the antique style money clip adds to the vintage look and feel, while the compact size makes it as practical as any of its more modern-looking contemporaries. This charming leather wallet effortlessly bridges the gap between bifold and minimal.
Under $100
A Micro Sleeve With a Difference — Meet the Bellroy Slim Wallet
Bellroy Micro Sleeve, Slim Leather Wallet
This minimalist sleeve for your cards and cash is an excellent alternative to a traditional wallet. It can slip into your front or rear pockets without making a dent. The large central pocket is ideal for folded bills, while the external slots fit up to 4 cards that will be easy to access when you need them.
Perfect for anyone who just wants to carry the bare essentials with them on their travels, this micro-minimal wallet is easy to open with a simple pinch. Measuring only 1.7 x 4 inches, this is one of the slimmest wallets out there, yet also one of the most practical.
Bottom Line: Made from premium top-grain, double tanned leather, this little wallet will age gracefully and the patina will become richer with every touch of your hand. Great looking, hard-wearing, and easy to use, this is a little wallet with a big personality. Slim and sleek, this is a micro sleeve with a difference.
A Carbon Fiber Micro-Wallet Made by a Company That Cares
Common Fibers Men's Max Real Carbon Fiber Bifold Wallet
Made by a company with a passion for carbon fiber, the Max Real Carbon Fiber Bifold Wallet has enough space to carry everything you need, and nothing more.
Measuring in at 3.4 x 4.3 inches, this incredible looking wallet can hold up to 8 of your most used, credit cards, debit cards and business cards, and even your ID card and driver's license. There is also a compartment that offers billfold cash storage.
Designed with style in mind, you can choose the color of the ripstop nylon interior, and the real twill carbon fiber is incredibly hard-wearing and will be built to last. These little wallets also offer protection from RFID scanners that could skim the contents of your wallet and blocks passive high frequencies up to 13.56mHz.
Bottom Line: Clever, compact, and incredibly good looking – this minimalist travel wallet even comes with a lifetime guarantee. This carbon fiber micro-wallet is made by a company that really cares about their products.
Vintage Charm Make This a Marvelous Example of a Minimalist Travel Wallet
Trayvax Element Wallet
Offering a rugged take on the slimmer, sleeker minimalist wallets available to buy, this classic leather wallet is built to last. With a sturdy stainless-steel plate that has been wrapped in top-grade leather, and secured using a MIL-SPEC para-cord, this wallet offers serious protection for your cards and cash while on the move.
With enough space to carry 3-10 cards and as many as 5 bills, you will not need to take anything bigger with you on your next adventure. Designed with practicality in mind, this crafty little wallet also comes complete with a built-in bottle opener, an integrated money clip, and an attachment point.
Protecting your best interests at all times, the Trayvax Elements Wallet also offers first-class RFID protection to keep your cards safe from cloning. Tough enough to take with you on any adventure; this is a heavy-duty compact wallet that is strong enough to be slipped into your travel backpack or pocket on every trip.
Bottom Line: The rugged good looks and vintage charm of this wallet make this a must-have for any fashionable man on the move.
This Wallet Is Perfect for Professionals on the Move
Ti5 Slim Titanium Wallet
This premium range, EDC card carrier is one of the slimmest, lightest, and most robust wallets available. Using highly superior materials like aerospace (Grade 5) 6al-4v Titanium, this wallet has been painstakingly designed to look great and perform even better.
Created by a team who firmly believes that even the most practical of everyday objects should still be enjoyed, the minimalist aesthetic is very pleasing on the eye. The corrosion-proof aerospace grade titanium is smooth to the touch, and the helpful thumb slot and built-in bottle opener are also useful touches.
Weighing just 0.56 ounces, this wallet is ultra-lightweight yet somehow still ultra-durable, and also comes complete with RFID protection to keep your cards safe on the go.
Bottom Line: With enough space to hold up to 7 of your most used cards, this is a great little cardholder for the style-conscious traveler. This sleek, stylish and super slim wallet is perfect for professionals on the move.
Final Thoughts
Minimalist wallets are most definitely the way forward for busy men and women on the go. Without being weighed down by heavy wallets, or overstuffed purses, these dedicated card and cash holders can pick up from where your smartphone leaves off. They really are the perfect travel companion to make sure you travel light.
Looking for more great travel products? Explore our Travel Products page, which will give you all the best travel products in one place.