42 of the Best Podcasts and Audiobooks for Road Trips [True Crime, Interviews, Pop Culture, and More]
Taking a road trip in the U.S. can be an incredible adventure for discovering new destinations, admiring epic scenery, and enjoying the freedom of traveling at your own pace. If you're driving long distances, you'll want a podcast or audiobook to help pass the time, and to perhaps learn something new in the process.
Whether you're a history buff, a fan of true crime, or you simply need to entertain the kids on a long journey; these are our suggested podcasts and audiobooks that will keep you gripped to more than just the steering wheel.
True Crime Podcasts & Audiobooks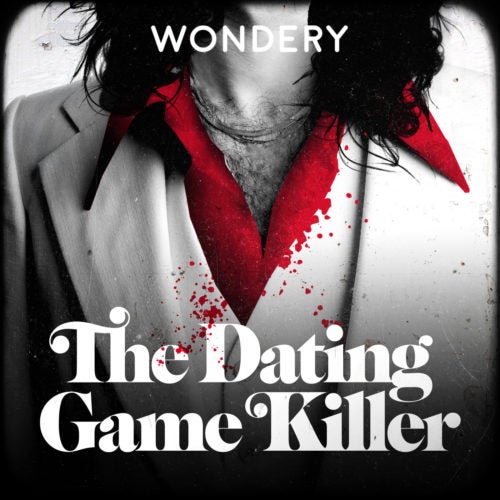 Hosted by Tracy Patten of "Hollywood and Crime," the "Dating Game Killer" takes a look at the twisted life of Rodney Alcala — one of America's most prolific serial killers.
While masquerading as a summer camp counselor and typesetter at a prominent newspaper, Rodney Alcala was committing horrific crimes, all while convincing prison psychiatrists and parole boards that he was a reformed character.
In the middle of his killing spree in 1978, Alcala took part in a popular dating show where he won a date with a bachelorette, but thankfully she pulled out of the date, stating that Alcala was "really creepy."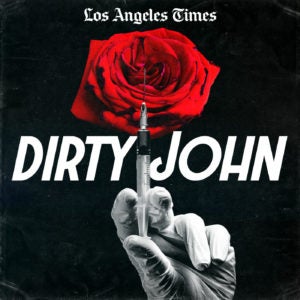 "Dirty John" is the captivating story about a man who seems and is too good to be true. When Debra Newell meets tall, dark, and handsome John Meehan on a dating website, he appears to be the perfect match.
Much to her family's disapproval, Debra and John's relationship develops rapidly, and her daughters grow increasingly uneasy about who John really is and what he wants.
The podcast delves into Debra and John's complex relationship and features interviews from Debra, her children, investigators, and attorneys.
Hot Tip: If you and your travel companions all have different tastes in podcasts, check out the best noise-canceling headphones to listen independently to your favorite episode.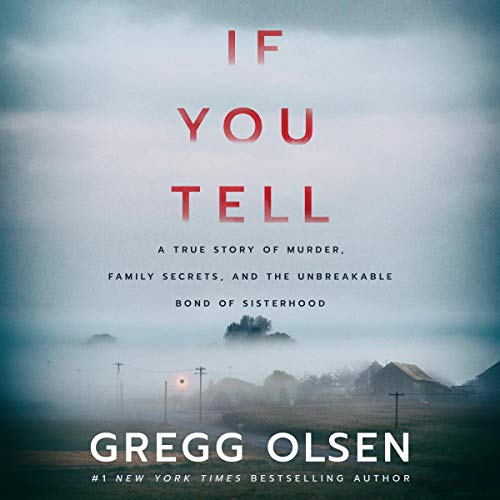 New York Times bestselling author Gregg Olsen brings this true story about 3 sisters trying to escape the grasp of their sadistic mother.
A farmhouse in Washington is where the 3 daughters were subjected to years of torture and abuse, along with other family and friends that never made it out.
Decades later, and as their mother approaches release from the Washington Corrections Center, the daughters decided to open up about their horrific ordeal.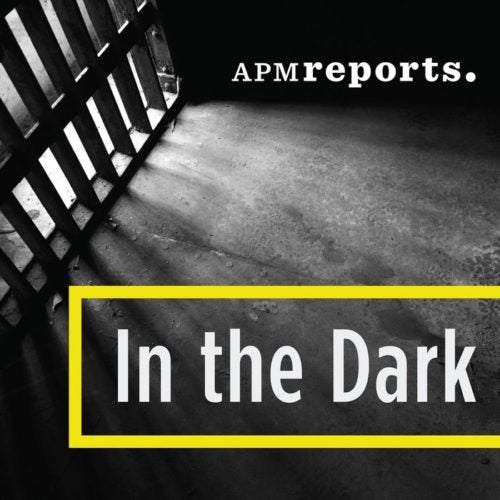 This multi-award-winning podcast focuses on criminal cases from decades ago. Season 1 examines the abduction of 11-year old Jacob Wetterling in Minnesota, bringing to light the failures from law enforcement investigations.
While the crime remained unsolved for 27 years, local man Danny Heinrich confessed to the murder shortly before the podcast was due to air.
Host Madeleine Baran requested suggestions from listeners for Season 2 ideas, and the chosen story does not disappoint. "In the Dark" pokes holes into the forensic evidence of a Mississippi case where a man has been tried 6 times for the same crime.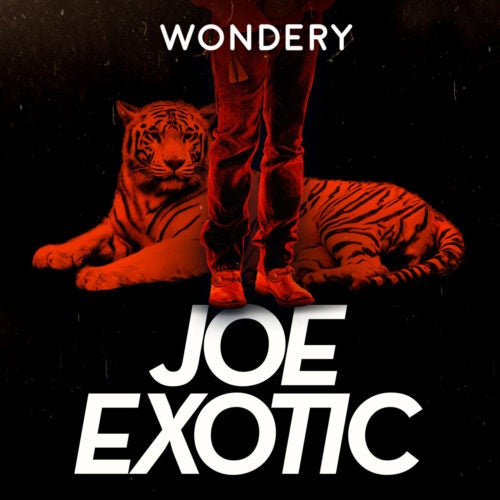 Joe Exotic is an eccentric character with a passion for exotic animals. He spent years breeding and raising big cats at his Oklahoma zoo, shooting guns, recording music videos, and frequently posted his escapades on YouTube for all to see.
He acquired many enemies along the way, from colleagues to animal-rights activists, and had a long-standing feud with big cat sanctuary owner Carole Baskin.
If you enjoyed the Netflix series, you'll love the podcast, as it dives even deeper into the story of Joe Exotic, with exclusive interviews unseen in the TV series.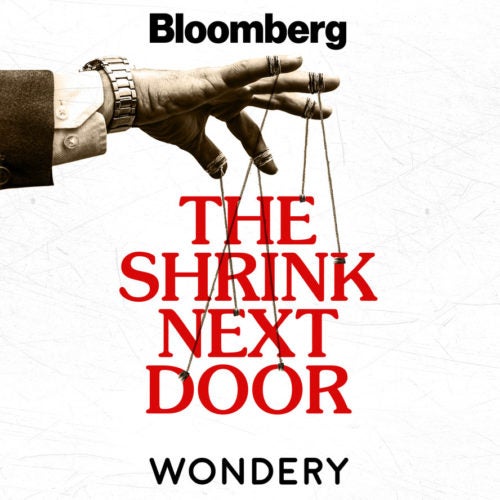 Wondery's podcast "The Shrink Next Door" tells the story of an odd relationship between a psychiatrist and his patient. Dr. Isaac "Ike" Herschkopf, was a self-proclaimed psychiatrist to the stars who liked to host parties at his vacation home in the Hamptons.
When veteran journalist Joe Nocera became Ike's neighbor, he and his wife had an uneasy feeling about the psychiatrist after being invited into his home and learning the summer after that, that it was, in fact, the home of one of his patients.
The 6-part podcast sees Joe Nocera delve into the blurred doctor-patient relationship and how it led to psychological domination.
Fiction Podcasts & Audiobooks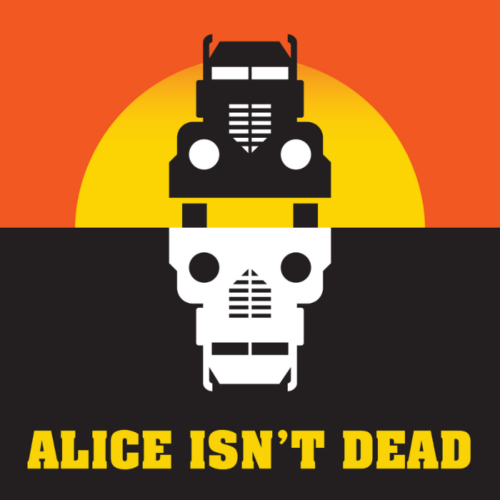 "Alice Isn't Dead" is a fictional podcast created by Joseph Fink — co-creator of the popular podcast "Welcome to Night Vale." It tells the story of a truck driver that searches across America for her missing wife (and fellow truck driver) Alice. Although presumed dead, this is obviously not the case as the name of the podcast overtly conveys.
During her search, Alice's wife Keisha encounters supernatural serial killers, towns literally lost in time, and creepy conspiracies.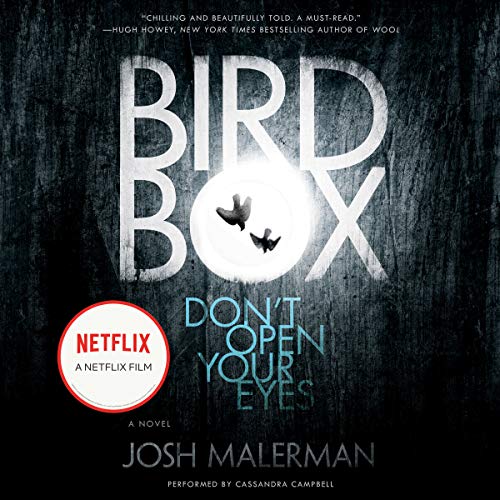 When a mysterious unseen presence drives most of society to commit suicide, Malorie and her 2 children embark on a dangerous journey down a river to find sanctuary.
The family must remain blindfolded for the duration of the journey as they encounter treacherous surroundings and "unblinded" individuals, used by the supernatural force to encourage others to remove their blindfolds.
"Bird Box" is a highly-reviewed novel that has now been made into a Netflix film, but as always, the original work is better.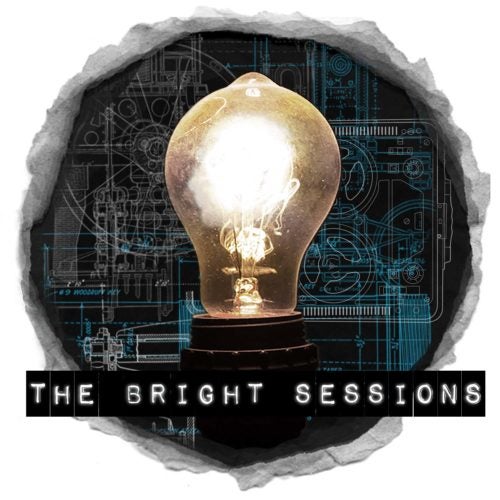 "The Bright Sessions" is a science-fiction podcast that follows the sessions of a mysterious therapist — Dr. Bright — and her superhuman patients. Her patients include Sam, whose panic attacks trigger her time-traveling capabilities, and Chloe, who can hear people's thoughts.
Each episode of this podcast has an uncomplicated structure and limited sound effects. It's a simple 2-way conversation between a therapist and her patient, although the discussion points are a little unconventional.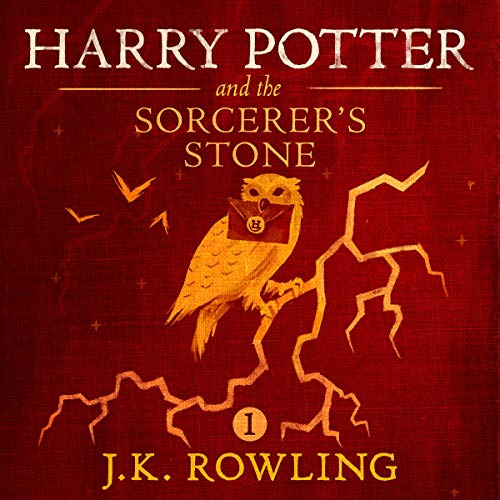 "Harry Potter" is a collection of fantasy novels written by J.K. Rowling that follow the life of a young wizard and his friends.
You'll be sure to have heard of the series and may have read the books, but listening to the audiobook can really bring the story to life. The voice characterizations from narrator Jim Dale are truly impressive, with 146 different voices featured in "Harry Potter and the Deathly Hallows."
There are 7 audiobooks in the series that see Harry Potter, Hermione Granger, and Ron Weasley search for the truth about the death of Harry's parents and their fight against the evil Lord Voldemort.
Hot Tip: Check out these portable Bluetooth speakers if you want to continue listening to your podcast or audiobook outside of the car.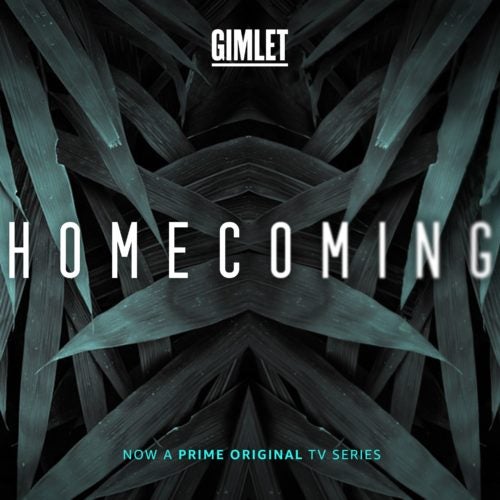 "Homecoming" is a psychological thriller that tells the story of an experimental facility that, on the face of it, looks to be helping soldiers integrate back into the community.
Heidi Bergman (voiced by Catherine Keener) is a caseworker that interviews Walter Cruz (voiced by Oscar Isaac) — an army veteran struggling to live with the memories of combat.
Bergman's boss Colin Belfast (voiced by David Schwimmer) keeps Bergman in the dark about what's really going on at the facility. The story flits between then and 4 years later when the facility has been shut down, and a U.S. Department of Defense auditor starts asking questions about what went on there.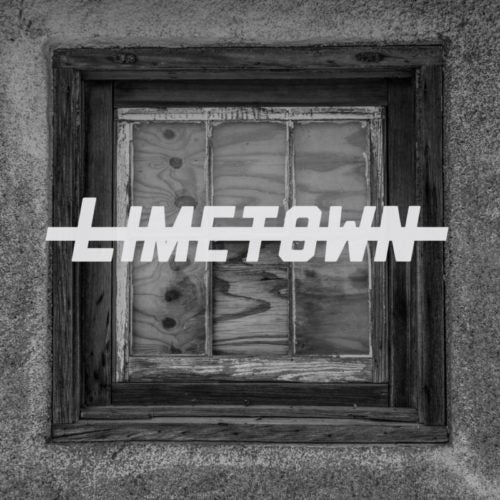 Created by Two-Up Productions, "Limetown" is a fictional story about over 300 people that vanished from a small town in Tennessee. Investigative journalist Lia Haddock delves into the disappearances that occurred when the locals were working at a scientific research facility.
Haddock questions why the emergency services were not permitted to enter the facility on the day of the disappearances, were a mysterious network of caves beneath the town involved, and why a charred body was found crucified to a lamp post.
Interview Podcasts & Audiobooks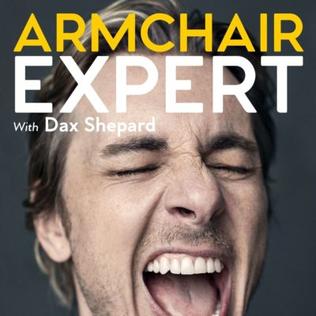 We all know Dax Shepard from the big screen, but he also co-hosts the twice-weekly podcast, "Armchair Expert" with actress and producer Monica Padman.
The podcast "celebrates the messiness of being human" and its lighthearted approach often unveils honest and frank conversations between Shepard and his guests. It probably helps that many of his guests are pals of his, including the likes of Jimmy Kimmel, Ashton Kutcher, and his very own wife, Kristen Bell.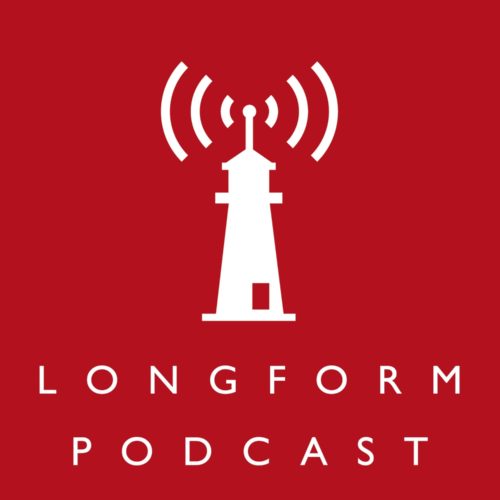 "Longform" is a weekly podcast with hosts Aaron Lammer, Max Linsky, and Evan Ratliff interviewing non-fiction writers on how they tell stories.
Guests include journalists, filmmakers, and podcasters, including David Haskell (editor-in-chief of New York Magazine), Ta-Nehisi Coates (national correspondent for The Atlantic), and Ira Glass (executive producer of "This American Life").
Hot Tip: Invest in a mobile Wi-Fi hotspot to ensure safe, secure, and reliable internet access anywhere you go. Check out our guide for our top recommendations.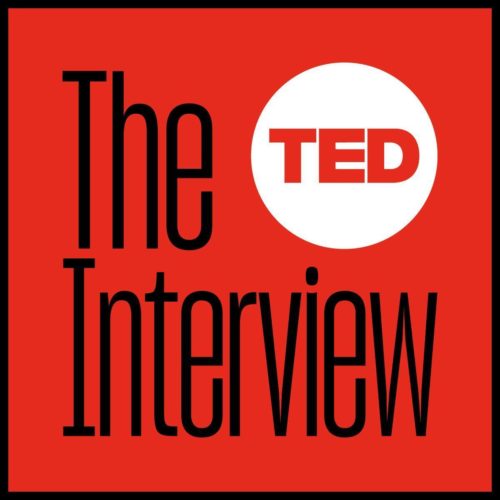 "The TED Interview" sees the head of TED, Chris Anderson, in conversation with leading thinkers such as Bill Gates, Elizabeth Gilbert, and Kai-Fu Lee.
Interviews cover a broad range of subjects, from addressing political healing and looking into the mind of an introvert to the surprising science of happiness and how we can solve the climate crisis.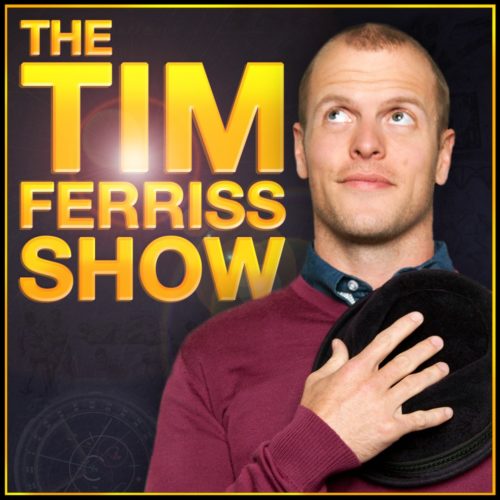 Tim Ferris is the author of several books about entrepreneurship and productivity, including the ever-popular "The Four Hour Work Week."
On his weekly podcast, "The Tim Ferris Show," he interviews an eclectic mix of people, from entrepreneurs to sporting stars and journalists to Hollywood actors. Ferris states that he aims to "deconstruct world-class performers" to outline the perfect regime for success.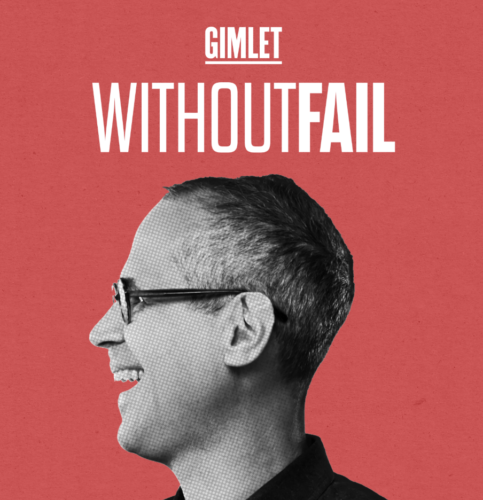 "Without Fail" is a podcast hosted by the co-founder of Gimlet Media, Alex Blumberg. Each episode features a candid conversation with special guests — including artists, athletes, comedians, and entrepreneurs — where they discuss their successes and failures.
With a background in narrative journalism and storytelling, Blumberg has a natural and engaging interviewing style.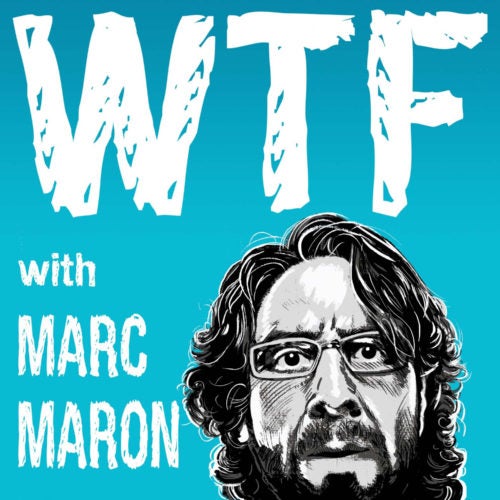 "WTF with Marc Maron" is a weekly podcast hosted by comedian Marc Maron, featuring interviews with actors, authors, directors, musicians, and more.
Hosting the interviews from his home — coupled with his comedic approach — Maron teases some amazing revelations from his conversations. Previous episodes have included interviews with Conan O'Brien, Robin Williams, and President Barack Obama, to name a few.
Family-Friendly Podcasts & Audiobooks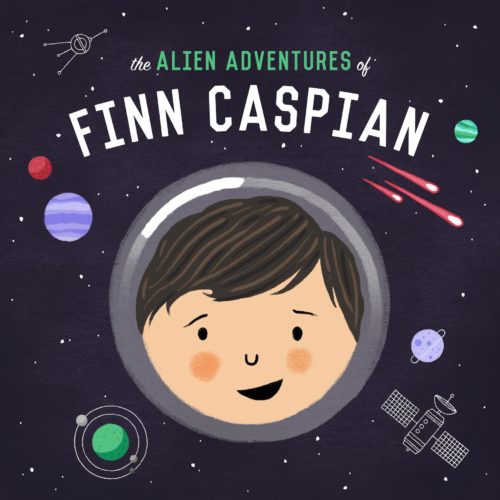 "The Alien Adventures of Finn Caspian" is an award-winning science-fiction podcast that tells the story of an 8-year old boy on board the Famous Marlowe 280 Interplanetary Exploratory Space Station.
Finn and his friends explore undiscovered planets, encounter the occasional alien, and are on a quest to save the space station when it comes under threat.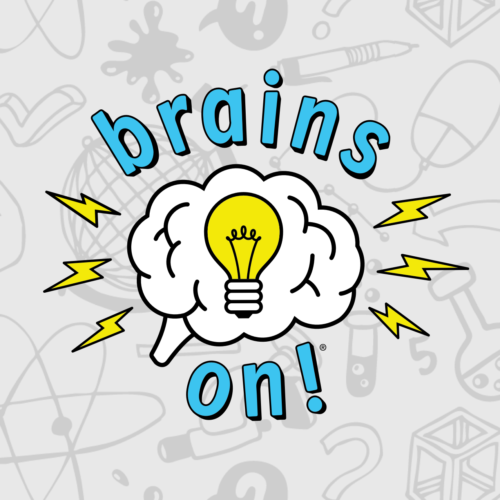 "Brains On" is an educational podcast primarily aimed at kids, but with many adults loving it, too. Each week, kid scientists and reporters from public radio get together to discuss scientific questions from everyday life, such as whether plants have feelings, why food is so delicious, and how airplanes fly.
Hot Tip: If you fancy a break from your podcast, check out the best travel board games and card games that you can play in a small space.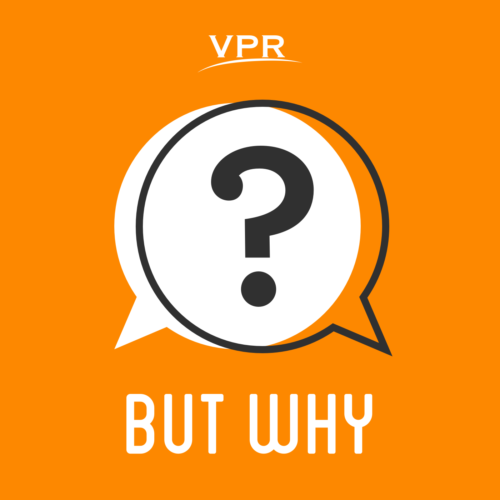 "But Why" is a podcast for curious kids that answers questions on large and small topics such as, "Where does the sky end?" and, "Do animals get married?"
Twice weekly episodes will focus on a particular topic, and kids are encouraged to email in their questions for expert guests to answer.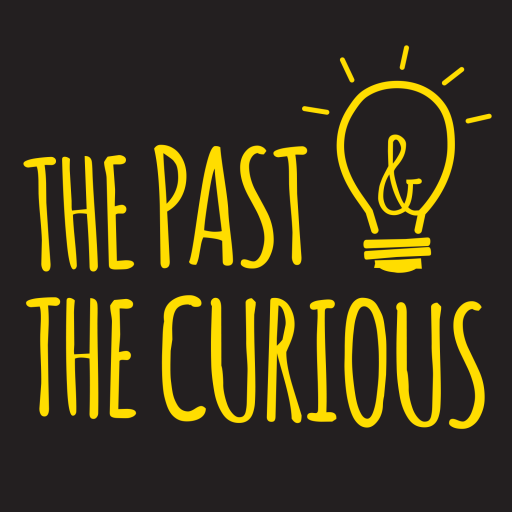 "The Past and the Curious" is a podcast for kids that tells historical stories that focus on fun and humor. Stories feature spies, presidents, art, ghost ships, and more, and the content is inspiring and relevant for all ages. There's a 3-question quiz within each episode, and nearly every themed episode features a silly song at the end.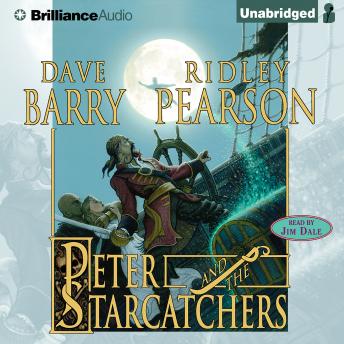 Both adults and children will fall in love with the tale of "Peter and the Starcatchers." This audiobook precedes Peter Pan, telling the story of an orphan named Peter and his friends' adventures onboard a ship called the Neverland.
Peter must protect a chest of magical powder from evil pirates, but things really heat up when treacherous waves force them to land on Mollusk Island.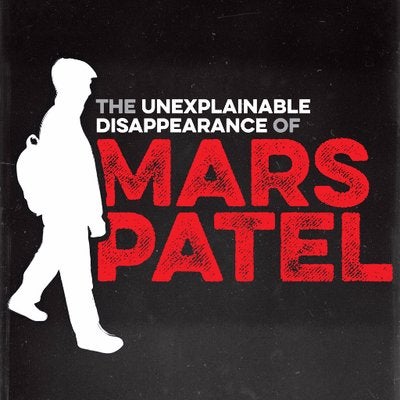 "The Unexplainable Disappearance of Mars Patel" is a serial mystery story that sees 11-year old Mars Patel and his friends investigating the disappearance of their 2 friends.
The podcast is performed by children and is aimed at middle graders, with enough suspense and humor to keep the whole family entertained.
Hot Tip: If you're planning a road trip with the family, there are a few things to consider to ensure the trip runs smoothly. Check out our tips for amazing family travel with your kids.
Pop Culture Podcasts & Audiobooks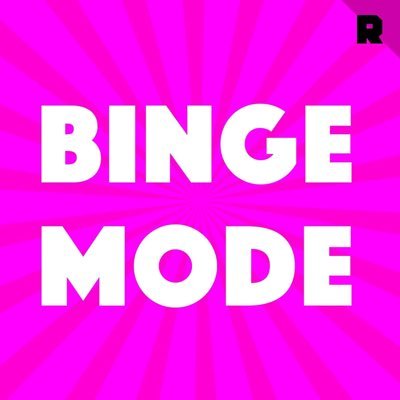 Mallory Rubin and Jason Concepcion co-host The Ringer's "Binge Mode" — a weekly podcast discussing film and comics. Some episodes feature prominent character studies, such as exploring the life of Darth Vader, while others answer questions submitted by listeners.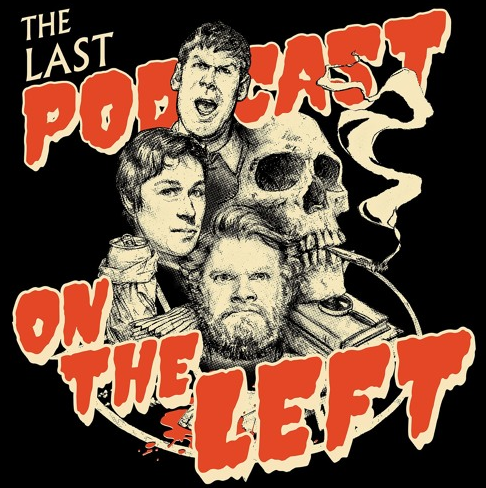 "The Last Podcast on the Left" covers all things horror, both real and imagined. Hosts Ben Kissel, Marcus Parks, and Henry Zebrowski discuss spine-chilling tales of iconic hauntings, true crime, UFO sightings, and historical war crimes. If you have a dark sense of humor and aren't easily offended, then this is the podcast for you.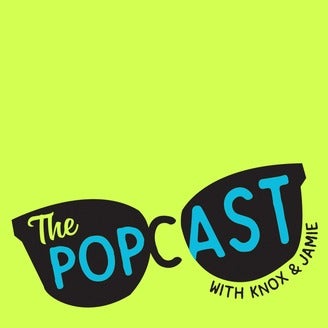 "Popcast" hosts Knox McCoy and Jamie Golden discuss all things pop culture "seeking to educate on things that entertain, but do not matter." Knox and Jamie cover celebrities, inexplicable trends, TV shows, and movies and have fantastically humorous chemistry. Listeners review this podcast highly and often request more than an episode per week!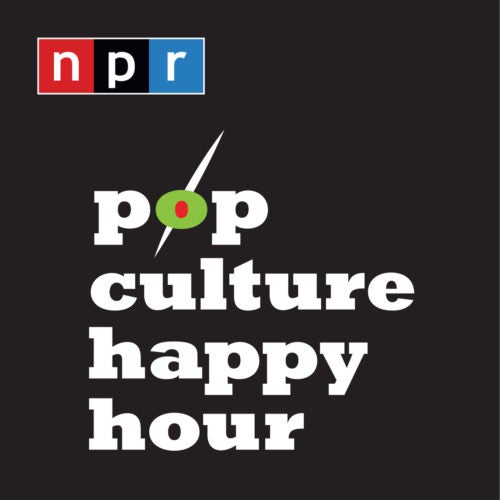 "Pop Culture Happy Hour" is a twice-weekly podcast produced by NPR. Co-hosts Linda Holmes, Glen Weldon, and Stephen Thompson get together for a 20-minute round table discussion about books, comics, movies, and television. The format is fun and freewheeling, and with 2 episodes per week, the hosts can review multiple topics.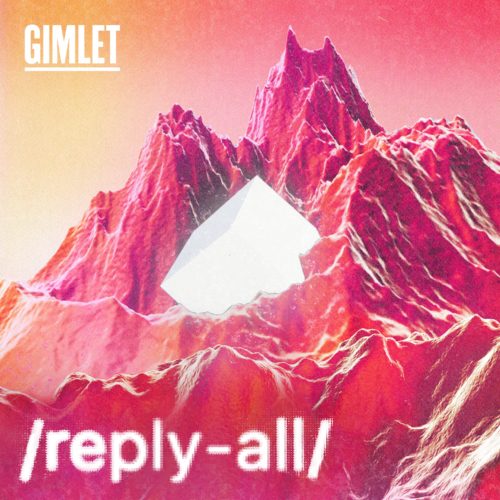 "Reply All" is another podcast by Gimlet Media that revolves around internet-related shenanigans and technology. PJ Vogt and Alex Goldman host the podcast, and there's a team of investigators that can be researching for months on a particular subject.
The most famous episode (Ep. #158) that went viral tells the story of a man haunted by the memory of a pop song that seems to have disappeared from existence. He knows the melody and the lyrics but not the name, and PJ takes on the challenge of tracking the song down.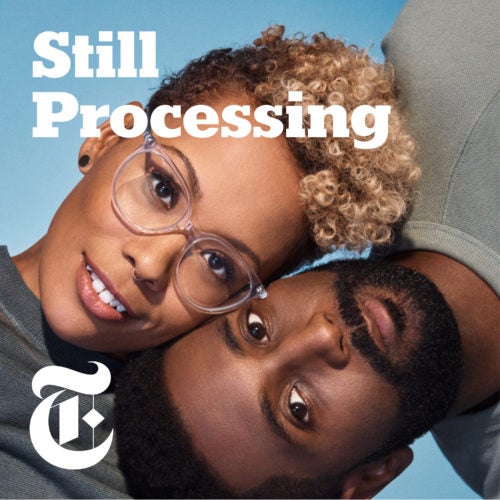 Jenna Wortham and Wesley Morris — 2 culture writers for the New York Times — are the hosts of "Still Processing," a weekly podcast that examines TV, movies, music, art, and books. Although the main focus is culture, this dynamic duo also addresses global issues such as climate change and racism.
History Podcasts & Audiobooks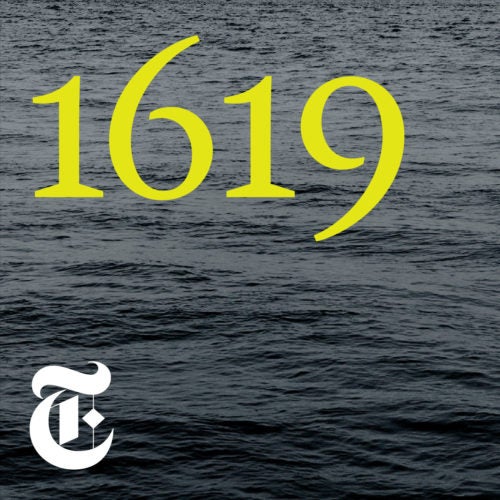 "1619" is a podcast from the New York Times that focuses on the history of American slavery. It was in August 1619 that the first ship carrying enslaved Africans arrived in Virginia and marked the start of 250 years of slavery.
The podcast draws on a collection of articles, transcripts, poems, and other documentation to examine how slavery shaped America's economic, social, and political institutions.
Hot Tip: If you're looking to rent a car or RV for your road trip, take a look at our guides where we've examined pricing, customer service, range of vehicles, and more.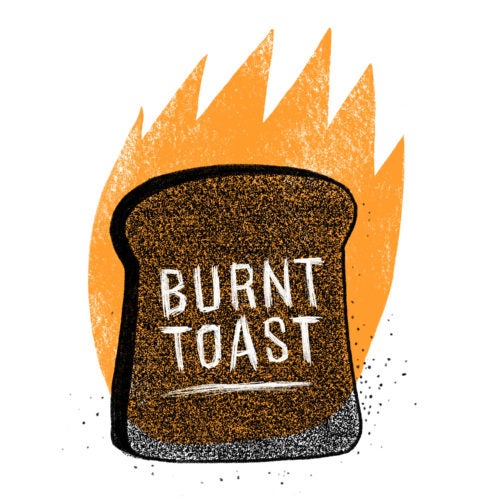 Food52's "Burnt Toast" is a food and drink podcast that looks at various aspects of history, culture, and community that have shaped the industry. Listen to the psychology behind food fights, learn the art of performing the best wedding toast, and hear about the contentious history behind margarine.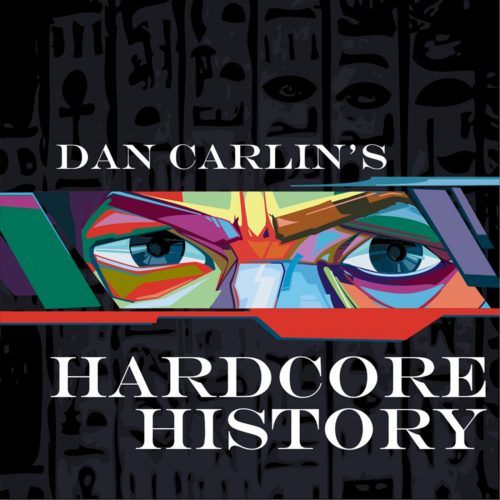 "Hardcore History" is a one-man-band podcast with no guests or co-hosts — it's simply Dan Carlin, recording from his studio — and yet, his solo monologues are captivating.
Carlin narrates significant events from the last several thousand years, from World War I to the creation of the Persian Empire, with some episodes reaching the 3- or 4-hour mark.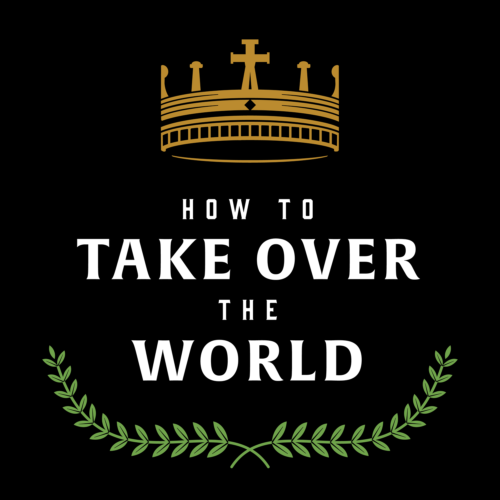 From Napoleon Bonaparte to Julius Caesar and Thomas Edison to Steve Jobs, leaders and trailblazers employ particular strategies to achieve greatness, and that's exactly what this podcast covers.
Each episode focuses on a notable individual and examines their mindset, tactics, and work habits, so not only are you learning about a piece of history, but you can also glean some tips on personal development from these iconic figures.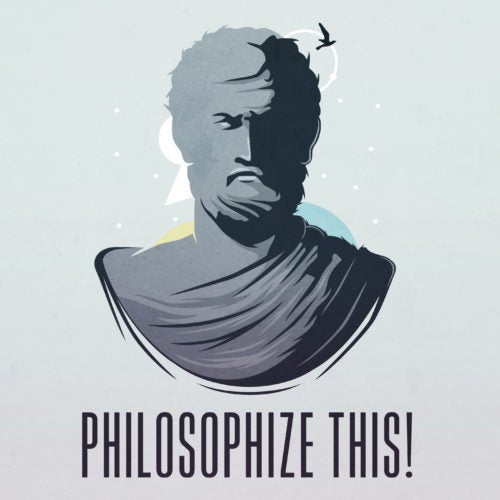 "Philosophize This!" is an educational podcast that can be enjoyed and digested by any listener, without the need for a philosophy degree. The host, Stephen West, does an excellent job of applying complex philosophical concepts to modern-day life to understand how these ideas have forged the world we live in.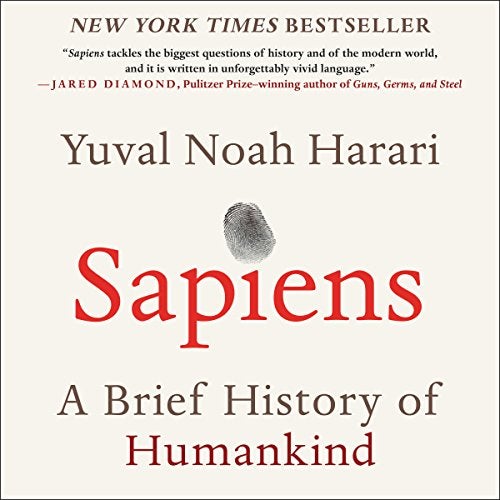 A #1 international bestseller, "Sapiens: A Brief History of Humankind," details 70,000 years of humanity's creation and evolution within just 400 pages.
The audiobook examines the various prehistoric human species that inhabited the planet and moves through 3 momentous periods — the Cognitive Revolution, the Agricultural Revolution, and the Scientific Revolution.
Society and Culture Podcasts & Audiobooks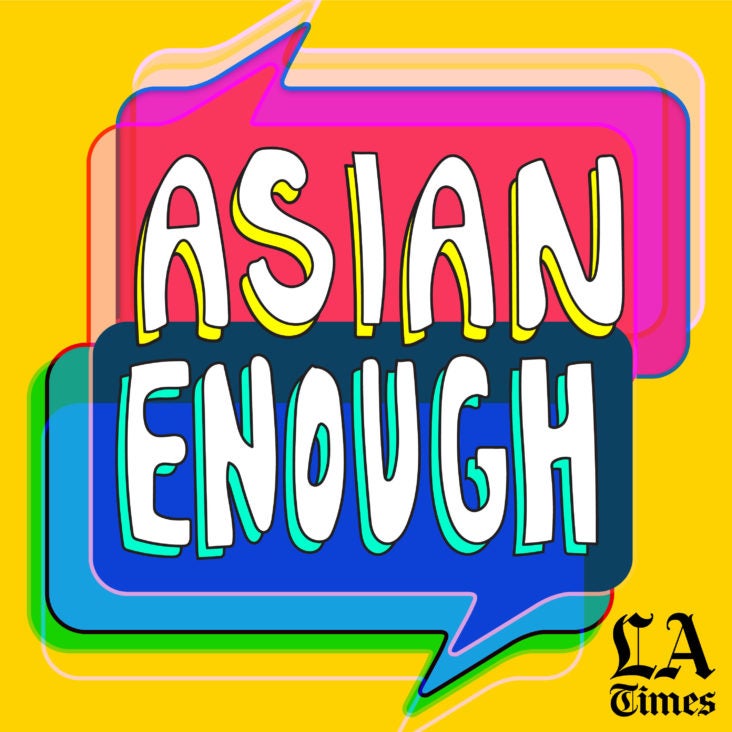 Hosts Jen Yamato and Frank Shyong discuss the delights and difficulties of being Asian-American. This weekly podcast features celebrity guests that have previously included Jon M. Chu, director of "Crazy Rich Asians," and chef and model Padma Lakshmi.
Hot Tip: Are you in the market for wireless headphones? Read our review of the AirPods Pro — a frequent flyer will give you his full review of the product.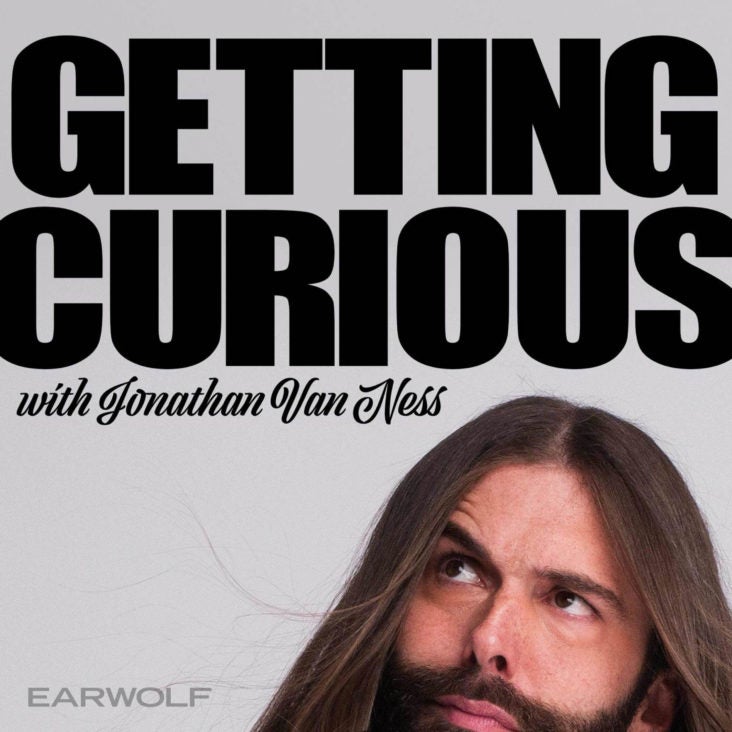 You might recognize Jonathan Van Ness from the Netflix series "Queer Eye," where he provides grooming advice alongside other style and lifestyle experts.
The podcast "Getting Curious" is far from the realms of haircuts and beard trimmers and displays Van Ness' enthusiastic and inquisitive nature as he explores all sorts of topics. Previous episodes have focused on racism, ableism, relationships, and politics; Van Ness is joined by experts in the field of the discussion.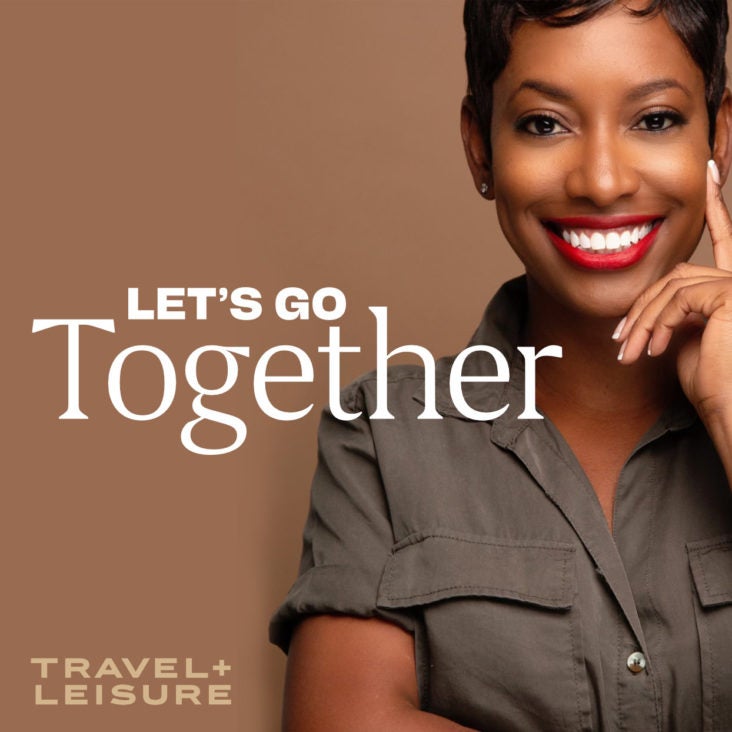 "Let's Go Together" is a podcast from Travel + Leisure with the aim of bringing people together through their love of travel. Pilot and explorer Kellee Edwards introduces special guests and their inspiring travel stories, from a quadriplegic surfer who trekked up Machu Picchu in a wheelchair to the first documented black woman to travel to every country in the world.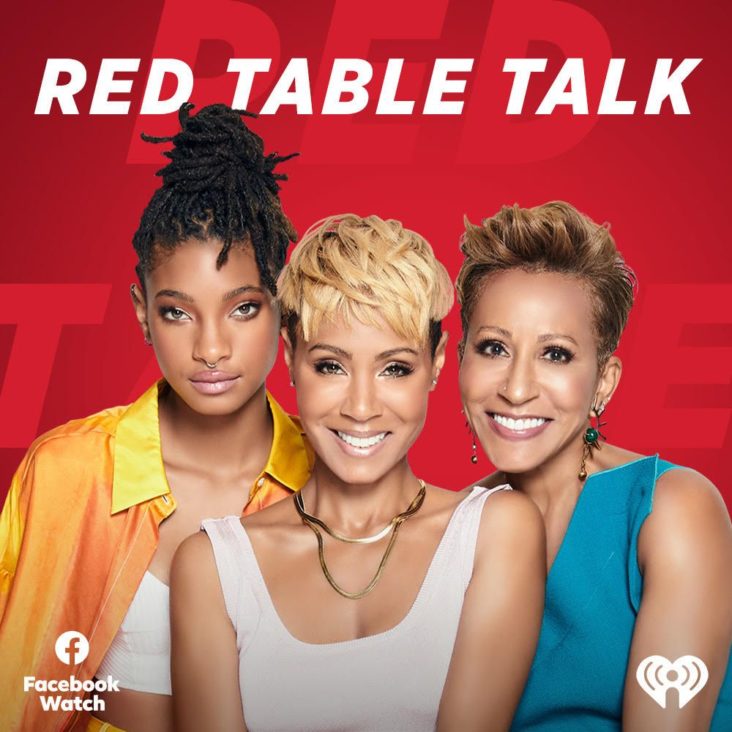 "Red Table Talk" features complex and intimate conversations between actress Jada Pinkett Smith, her daughter Willow Smith, and mother, Adrienne Banfield-Norris.
The podcast focuses on a wide variety of topics, including Black Lives Matter, surviving addiction, and infidelity. It also touches on the Smiths' family life and addresses some long-standing rumors about Jada and Will.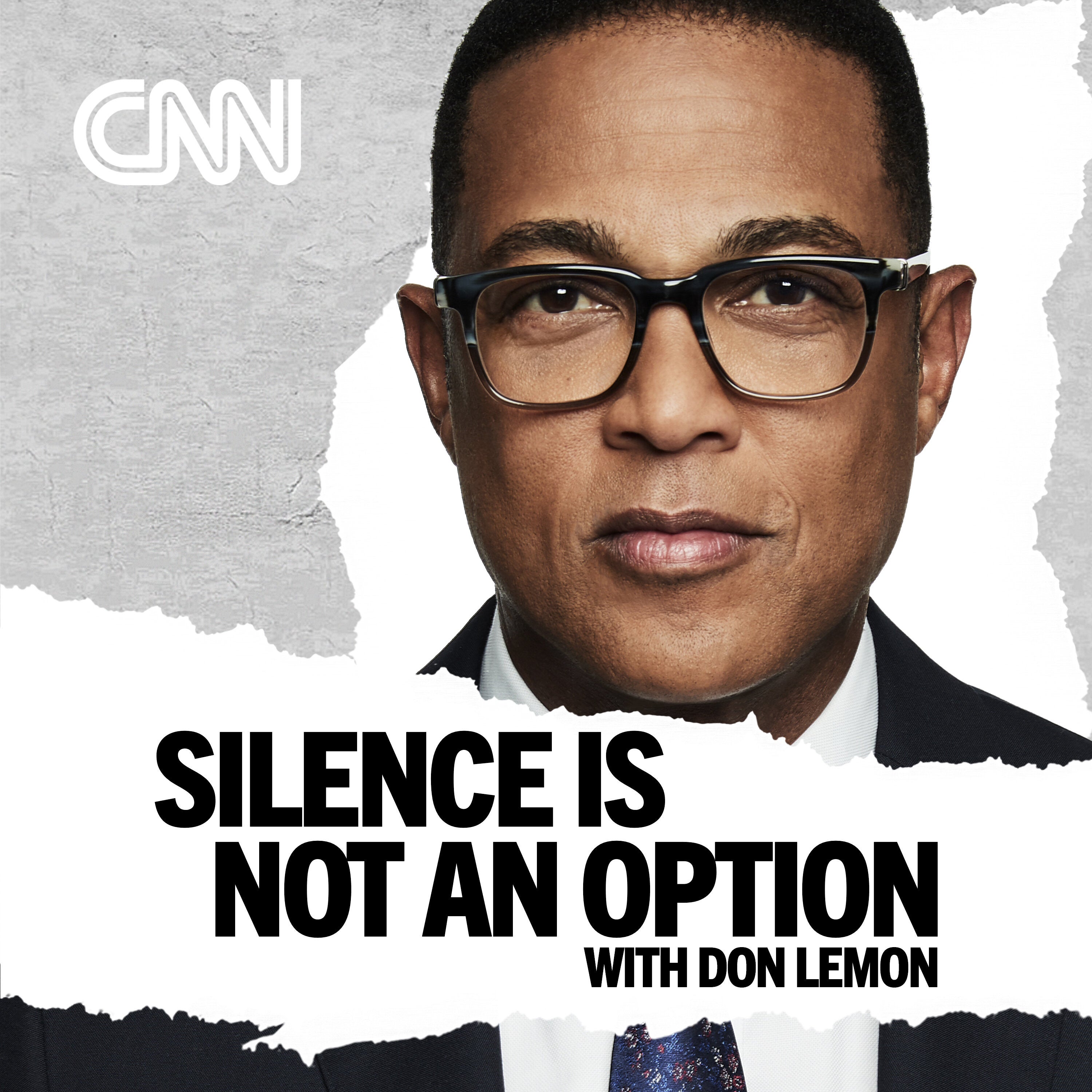 Journalist Don Lemon explores the United States' deep racial division and discusses what it's like to be black in today's society. Expert guest speakers include activists, artists, and authors, discussing areas such as historical black representation in film, racial segregation in schools, and advice on what everyone can do to build a more inclusive future.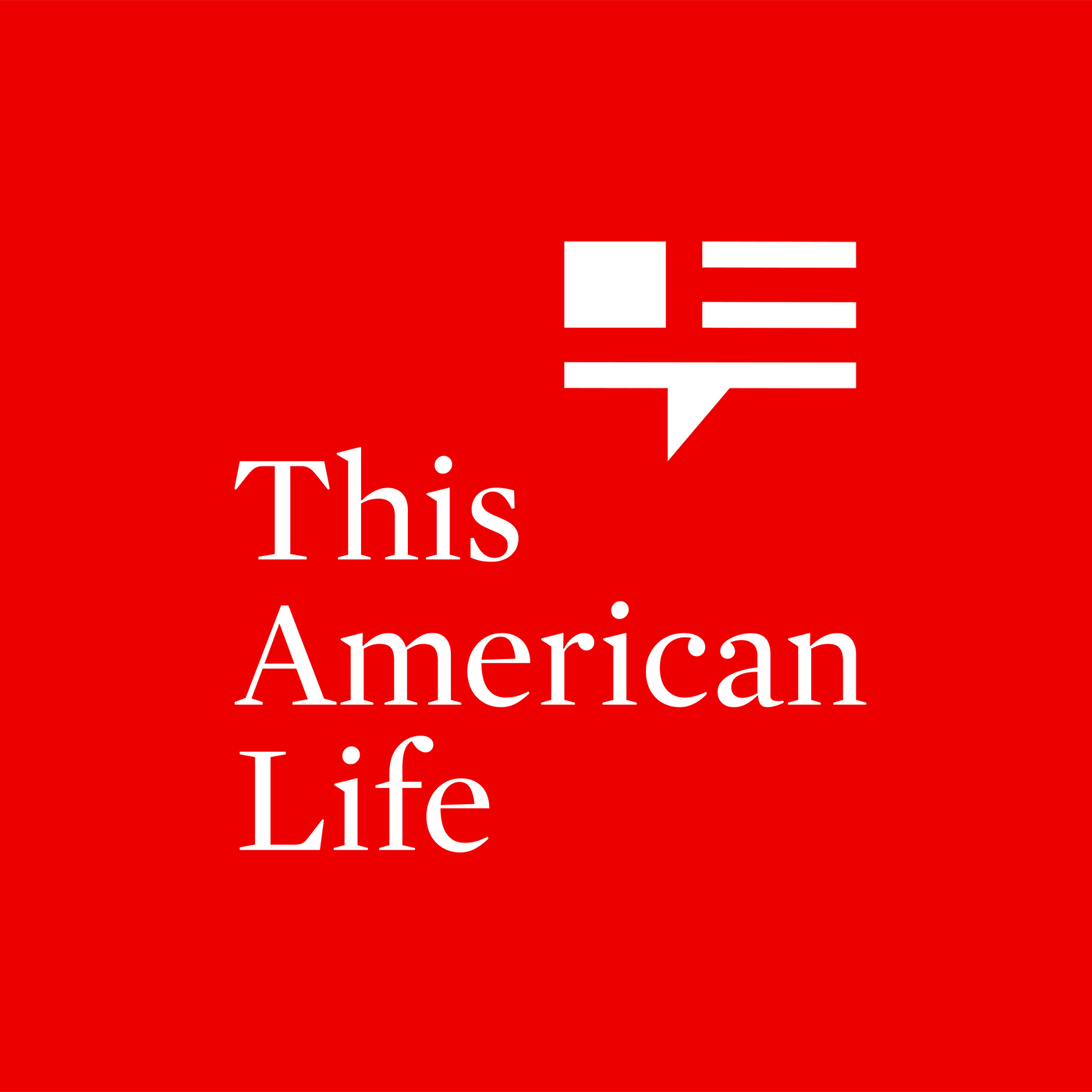 "This American Life" has been around since 1995 and always makes the best podcast lists as it's consistently an interesting and entertaining listen.
The podcast is hosted by Ira Glass, and features well-researched stories across a wide variety of topics, including current affairs, historical events, and the lives of everyday people.
Final Thoughts
When you're packing for your road trip, plan what podcasts and audiobooks you'll be listening to along the journey. That way, you can download all the episodes you need to avoid using up unnecessary data or finding yourself in the middle of nowhere without network coverage.
Listening to a podcast or audiobook on your journey can be exciting, educational, and eye-opening and will enrich your adventure.