The 10 Best Samsonite Luggage of 2021 [Detailed Guide]
For over 100 years, Samsonite has been well-known for offering upscale luggage at affordable prices. As one of the biggest names in the leisure and luggage marketplace, Samsonite can cater to all of your luggage needs with small toiletry bags, large suitcases, and everything in between.
Why Buy Samsonite?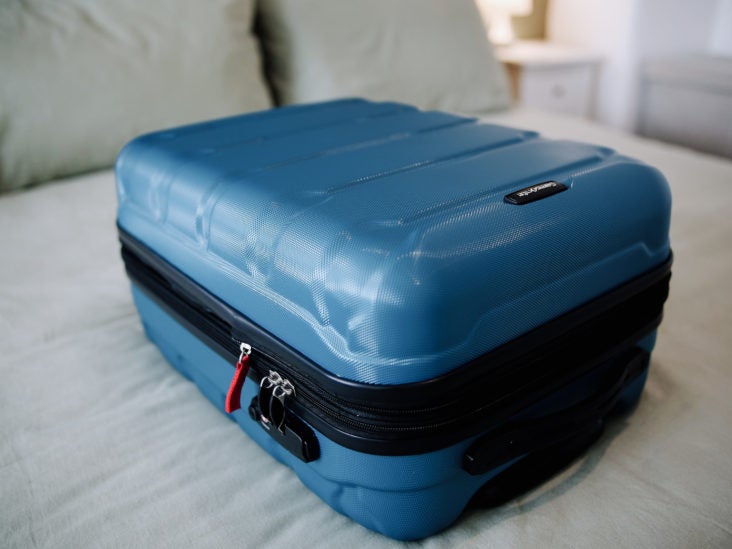 History
Founded in 1910, the Denver-based company originally designed and manufactured sharp-looking suitcases for a then upwardly mobile, wealthy client base. As airline travel became more accessible and affordable throughout the 20th century, Samsonite expanded its luggage range to provide quality pieces to suit the needs of the traveling masses.
In 1939, they introduced the first tapered vulcanized fiber suitcase, bringing an entirely new level of protection and durability to the travel luggage market.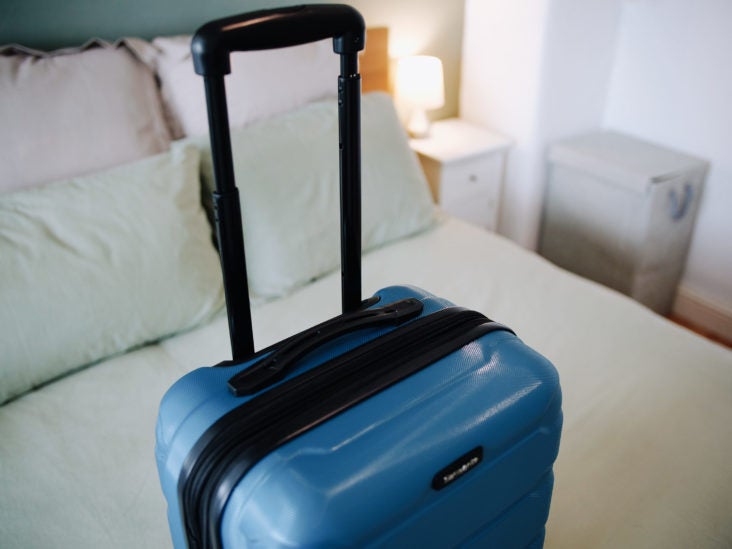 Fast forward to today, and Samsonite is one of the best-loved manufacturers of luggage in the world. With all of its items made to an incredibly high standard, using the very best materials available without compromising on cost, Samsonite continues to focus on quality, durability, and innovation in all of its products.
Quality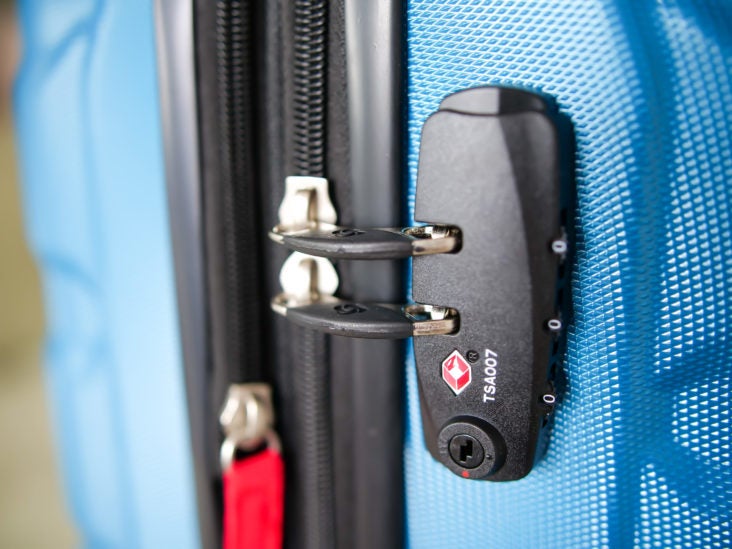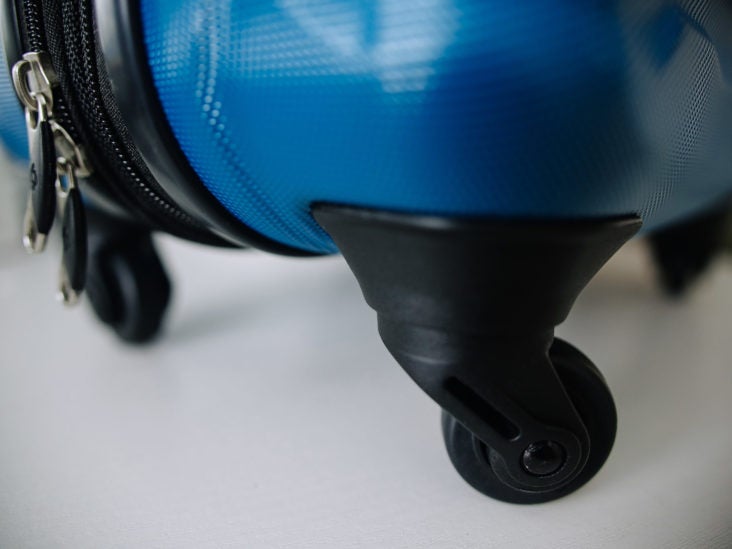 Samsonite products are durable, reliable, and practical. As a leading global brand, the Samsonite name is synonymous with high quality and excellent design at affordable prices. All of its luggage ranges are rigorously tested to meet extremely stringent standards, and many of its cases and travel bags come with a 10-year warranty against any rare defects found in the materials or as a result of poor workmanship.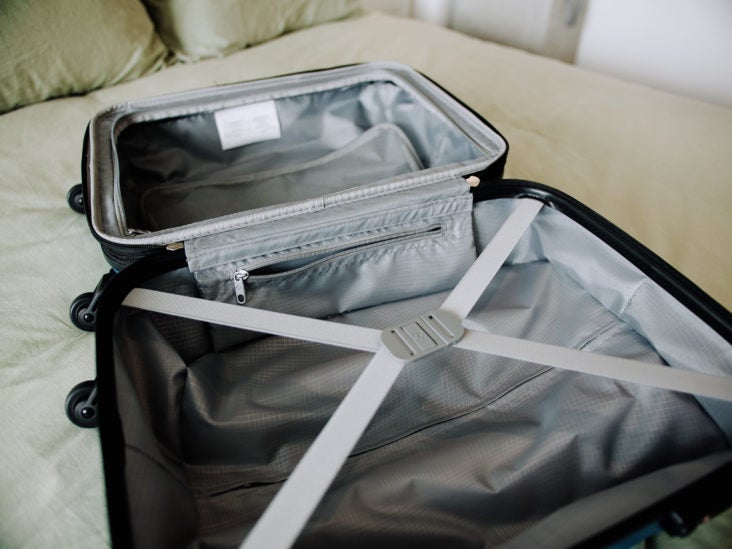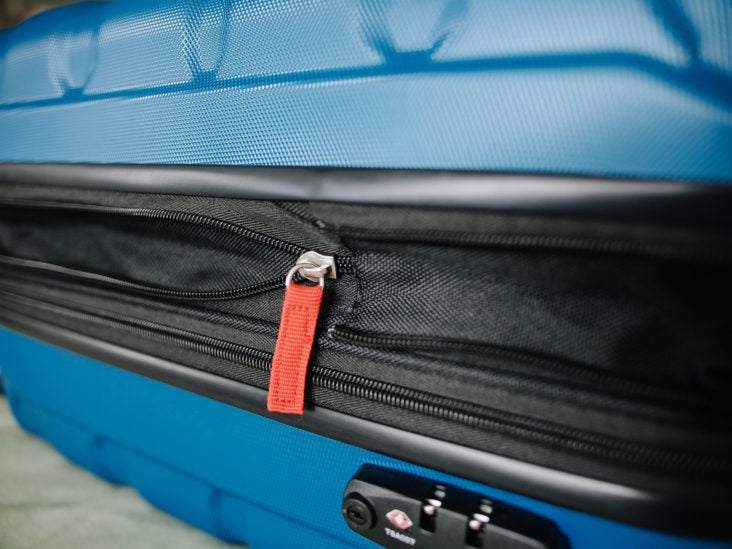 Samsonite cases are made from hardworking and highly durable materials that can help your luggage look as good as new, no matter how many adventures you take them on. Its best-selling hardshell cases are scratch-resistant and come complete with corner protectors to ensure that they are strong enough to stand up the bumps and knocks of long-distance travel.
Its lightweight fabric cases are also incredibly strong, and feature rip- and tear-proof materials as well as oil- and weather-resistant coatings.
Bottom Line: With warranties ranging from 2 to 10 years, and even with entire lifetime guarantees on some cases, you can rest assured that these are still some of the best pieces of luggage available on the market today.
The Best Samsonite Hardside and Hardshell Luggage
If you are looking to purchase new luggage, then Samsonite is sure to have the perfect case to suit your next adventure. Here are some of the best Samsonite cases currently on the market.
Lightweight Carry-On Case With Secure TSA Locks
Samsonite Omni PC Spinner
Dimensions: 22 x 15 x 9.75 inches
Weight: 7.05 pounds
The Samsonite Omni PC Spinner is made from a micro-diamond polycarbonate, which is exceptionally tough and scratch-resistant to ensure that your luggage stays fresh-looking and smart for many future trips. The lightweight spinner wheels have 360-degree movement, meaning you can effortlessly roll this case in multiple directions when traveling.
This particular case also features fully-zipped expansion and compression panels, a book opening case with mesh divider, an internal zipped pocket, and cross straps in the main compartment, all of which allow you to be neat and organized when packing your belongings.
With carrying handles on the top and side, as well as the extending roller handle, this case is easy to maneuver. This carry-on also includes a side-mounted TSA lock for additional security, so only you or a TSA agent can access the contents of your case when necessary.
The case also comes in 24- and 28-inch checked luggage sizes should you want a matching set.
What We Like
Lightweight and scratch-resistant shell
What We Don't Like
Hardside Case for Style and Practicality While Traveling
Samsonite Centric
Dimensions: 22.5 x 15.5 x 9.5 inches
Weight: 7.5 pounds
The Samsonite Centric is a stunning hardside carry-on size case that is made from scratch-resistant polycarbonate, meaning your luggage will look just as beautiful trip after trip. The oversized spinner wheels have 360 degrees of motion, so this case simply glides alongside you and requires minimal effort for pulling.
You can travel with peace of mind that your belongings are safe inside the Samsonite Centric as it features a TSA lock that is mounted to the side of the case allowing only yourself and a TSA agent access to the contents.
This case is available in a range of colors to suit your style and has matching cases in 26.5 and 30 inches if you are purchasing as part of a set. The interior packing compartments are functional and allow for items to be divided within the case and securely fastened with straps or kept separate within zipped pockets.
What We Like
Anti-theft side-mounted TSA locks
What We Don't Like
Zippers can sometimes come open
The Perfect Zipperless Case
Samsonite S'Cure 30 Hardside Checked
Dimensions: 30 x 20.7 x 13.8 inches
Weight: 11 pounds
This case features extra-large, easy-rolling spinner wheels, which make this luggage range leisurely to travel with using the lightweight aluminum extendable handle. This hardside luggage is also available in carry-on size of 20 inches and a slightly smaller 28-inch checked piece.
Made of hardside polypropylene material, this case is incredibly hard-wearing, and you can choose from a range of chic colors to suit you. Not only does the Samsonite S'Cure 30 Hardside checked luggage look elegant and sophisticated, but it is also has a well-thought-out and extremely practical interior design.
There's an interior zipped pocket, criss-cross ribbon straps to secure your items in place, and a zippered divider giving you 2 separate packing areas. For additional security and peace of mind while traveling, this case has a 3-dial combination lock and an integrated ID tag.
The Samsonite S'Cure 30 Hardside Checked is a fabulous case for those who wish to check their luggage into the airplane hold.
What We Like
Zipperless closing system to combat tampering
What We Don't Like
Wheels could be more durable
Futurist Design From Samsonite
Samsonite Freeform
Dimensions: 21.25 x 15.25 x 10 inches
Weight: 6.5 pounds
The Samsonite Freeform carry-on case has been painstakingly designed to meet the needs of the modern-day traveler. It is durable, ultra-lightweight, secure, stylish, and with an amazing internal packing capacity. The hard shell of the case will withstand impact and therefore keep your belongings just as you packed them throughout the journey.
The polypropylene may be incredibly strong, but surprisingly enough, this is also one of the most lightweight cases available. The case has a futuristic, cool-looking design aesthetic and features TSA combination locks, a built-in ID tag, and push-button extendable handles. The 4 multi-directional spinner wheels will give 360 degrees of movement for ultimate effortless maneuverability.
The interior of the Freeform cases is fabric-lined and contains a variety of pockets and dividers to allow you to keep the contents neat and organized on your trip. The Freeform range of cases is available in 6 different colors and the checked luggage comes in 28 and 31 inches.
What We Like
Concealed built-in name tag
What We Don't Like
Lighter color bags show scratches easily
Elegant Hardside Carry-On Size Case With Spinner Wheels
Samsonite Winfield 3 DLX
Dimensions: 22.5 x 14.5 x 9.5 inches
Weight: 6.97 pounds
The Samsonite Winfield 3 DLX meets the size requirements of most airlines to be the perfect carry-on size piece of luggage for your trip. The packing areas of this case are fully lined with polyester. They are extremely functional with multiple zipped pockets of varying sizes as well as a reversible divider, so your contents can be safe, organized, and easily accessible during your trip.
The hard shell of the Samsonite Winfield 3 DLX is made from a scratch-resistant polycarbonate and has a built-in TSA lock, meaning your belongings can only be accessed by you or a TSA agent. For enhanced mobility, this case has 4 oversized multi-directional spinner wheels and a self-retracting handle for ease of use.
With a 10-year warranty and choice of 8 different colors, the Winfield 3 DLX is an ideal carry-on choice.
What We Like
Self-retracting handles to keep the case streamlined when not in use
What We Don't Like
Single spinner wheels are not as easy to maneuver as double-wheel spinners
Hardside Case With 8 Handle Settings
Samsonite Stryde Hardside Glider With Double Spinner Wheels
Dimensions: 22.64 x 22.84 x 12.21 inches
Weight: 7 pounds
The Samsonite Stryde Hardside Glider is stylish and classic in its design and is made from tough, hardwearing, impact-resistant polycarbonate.
This case also features corner protectors for increased durability, all of which will help to keep your case looking as stylish as when you first bought it. Wide handles have been contoured for comfort, and there are 8 different settings to make it comfortable for passengers of all heights.
With a customized, 3-dial combination TSA lock recessed within the suitcase, this case will give you peace of mind that your belongings are safe throughout your trip.
This carry-on size case is lightweight and has a gravity-hugging profile and wheels with 360 degrees of movement, making it a dream to wheel through the airport. The interior has multiple pockets, some with breathable material, and even a wet pack pocket to keep wet and dry contents separate.
What We Like
Telescopic handle has 8 stops for the perfect height
What We Like
Not a wide range of colors available
The Best Samsonite Softside Luggage
Compact Enough To Stow Under an Airplane Seat
Samsonite Underseat Spinner With USB Port
Dimensions: 16.5 x 13.5 x 9 inches
Weight: 7 pounds
The Samsonite Underseat Spinner has enough space to carry everything the modern traveler needs while being cute and compact enough to be stored under most airline seats. This allows you to keep all your belongings with you throughout the course of your journey.
The packing compartments are fantastic on this little case, meaning you can keep everything separated and organized for your trip, including easy-access front pockets complete with credit card slots.
On the inside, there is a padded laptop or tablet carrier that will protect your electric devices while traveling, as well as a USB port built into the side of the case so you can keep everything fully charged on the go.
The multi-directional spinner wheels and push-button locking handle make this case effortless to maneuver from the moment you leave home until you reach your destination. With a 3-year warranty, it's a wise purchase for those traveling with electronics.
What We Like
Built-in USB port for quick charging access on the go
What We Don't Like
Telescopic handle lock doesn't always hold up
For the Business Traveler Looking for a Zipped Suit Carrier
Samsonite Leverage LTE  
Dimensions: 32 x 20.25 x 11 inches
Weight: 10.5 pounds
The Samsonite Leverage LTE is built on a lightweight frame and made from a durable nylon material that comes complete with corner protectors and an oil- and weather-resistant coating.
Designed to withstand the wear and tear of frequent flying, this suitcase also has 4 multi-directional wheels allowing for 360 degrees of movement, so it will simply glide alongside you when you're using the push button handle.
On the inside of the case, there is a zippered suit carrier that is removable once you arrive at your destination. It's available in 3 colors and can be purchased in 23- and 27-inch sizes should you wish to obtain a stylish matching luggage set.
What We Like
Removable zippered suit carrier inside
What We Don't Like
Zippers can be a little fragile and break off
Spacious Packing Capacity and Built-in USB Charger
Samsonite Solyte DLX
Dimensions: 22 x 14 x 9.5 inches
Weight: 7.1 pounds
The Samsonite Solyte DLX is a tough, hardwearing material case that makes for the ideal travel companion. It is compact enough to take as a carry-on-size item and has a built-in USB charger so you can keep all your electronic devices fully charged while on the move.
The Solyte DLX has superb double spinner wheels which allow for 360 degrees of mobility. With the push-button locking handle, this case is effortless to wheel through the airport and onto the plane. This lightweight case comes with a 10-year warranty for peace of mind for future trips.
The interior of the case is fully lined and has a roomy packing area, complete with a zipped mesh pocket and a wet pack to keep everything separate and neatly organized while you travel. The Solyte is available in 3 chic colors and has matching luggage in 2 checked luggage sizes should you wish to purchase a strong, stylish set.
What We Like
Can be stacked sideways on a checked bag for easy transportation
What We Don't Like
Telescopic handle stores internally taking up packing room
Lightweight, Durable Luggage Set With Multiple Packing Compartments
Samsonite Aspire Xlite Softside 2 Piece Set
Dimensions:
Small Case: 20.5 x 13.5 x 8.5 inches
Medium Case: 24.5 x 16.3 x 9 inches
Weight:
Small Case: 7.5 pounds
Medium Case: 9.5 pounds
Samsonite Aspire Xlite cases are lightweight and feature multi-directional spinner wheels, making them super easy to move around with you while you travel.
Extremely stylish with a steel wire frame and hard-wearing polyester construction, these are very durable suitcases. As well as the extending roller handle, the Aspire Xlite also has carry handles on the top and side, which are padded for your comfort.
The packing compartments are superb in this particular range and come complete with 2 front panels, expanding pockets, easy-access zipped sections, and even meshed pockets with a wet pack to keep all of your belongings separate for traveling.
This particular set consists of a 20-inch carry-on and a medium 25-inch checked bag but is also available in a 3-piece set, including a 20-inch boarding bag. Choose from 3 stylish colors (black, blue, or red) and you'll be all set for your trip, whether it's for business or pleasure.
What We Like
Lots of internal compartments to keep organized
What We Don't Like
Wheels are not that smooth when rolling on carpet
Final Thoughts
Samsonite is a very well-respected global brand that has been providing travelers with high-quality luggage for over 100 years. Any of the sleek and stylish cases from Samsonite will be a fantastic investment, as they will stand the test of time, trip after trip. Their internal storage facilities and practicality will perfectly cover all of your travel needs.