The 30 Best Things To Do in Las Vegas [Free Attractions, Kid-Friendly & Day Trips]
Located in the Mojave Desert, Las Vegas is an oasis of entertainment with hundreds of casinos, nightclubs, theme park rides, and attractions. When visiting the many themed hotels along the famous Las Vegas Strip, you'll be transported from New York to Venice and back to ancient Egypt and the Roman Empire.
Take time out from the dazzling lights and explore the natural beauty that surrounds the city, such as Valley of Fire or the wondrous Grand Canyon.
Hot Tip: If you're flying to Las Vegas for your city break, check out our ultimate guide to McCarran International Airport (LAS) for information about terminal facilities, airlines, ground transportation, and more.
Best Free Things To Do in Las Vegas
1. Watch the Majestic Fountains of Bellagio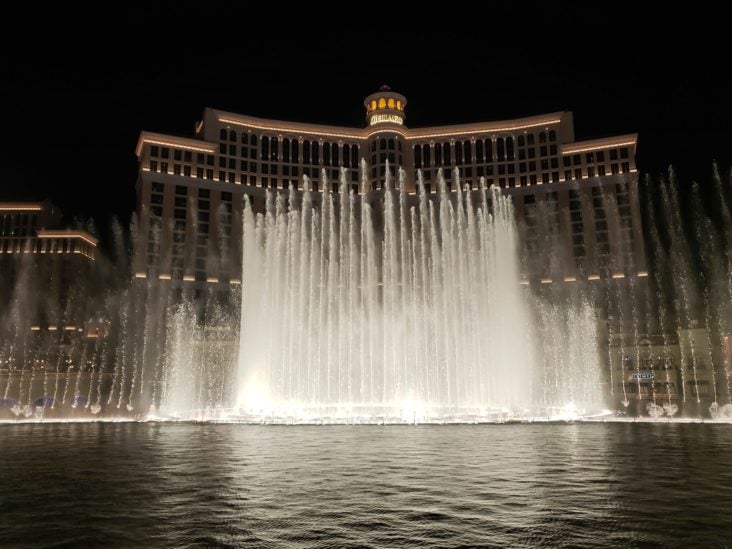 The Fountains of Bellagio are one of the most dazzling attractions along the Las Vegas Strip. Every 15 to 30 minutes, the huge 8.5-acre lake at the front of the hotel comes alive with an incredible display of water jets, lights, and music. The jets propel water 460-feet into the air and are choreographed to hits from Michael Jackson, Elvis, Frank Sinatra, and more. The displays are hypnotic, romantic, and uplifting, and you can enjoy them from the street or fountain-facing hotel rooms and restaurants.
Hot Tip: Las Vegas is a popular city break from Los Angeles, and these are the best ways to book a flight with points. 
2. Watch the Volcano Erupt at The Mirage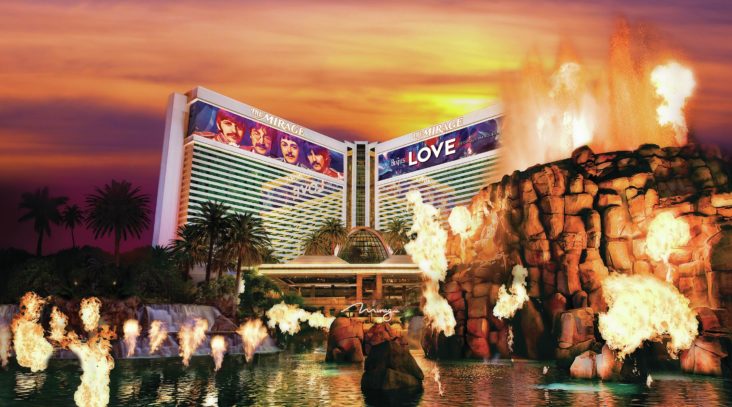 During the day, the frontage of The Mirage is an oasis of tranquility with a lagoon surrounded by palm trees and waterfalls. Every night, hourly from 8 p.m. to 11 p.m., this tranquil setting transforms into an explosive show featuring an erupting volcano that shoots fire into the air. This free spectacular show has been memorizing spectators since 1989 and is accompanied by a soundtrack composed by Indian tabla sensation Zakir Hussain and Grateful Dead's Mickey Hart.
Hot Tip: The Mirage can be especially busy on the Strip during show times, so keep your valuables safe in the crowds with a money belt. 
3. Enjoy the Dazzling Fremont Street Experience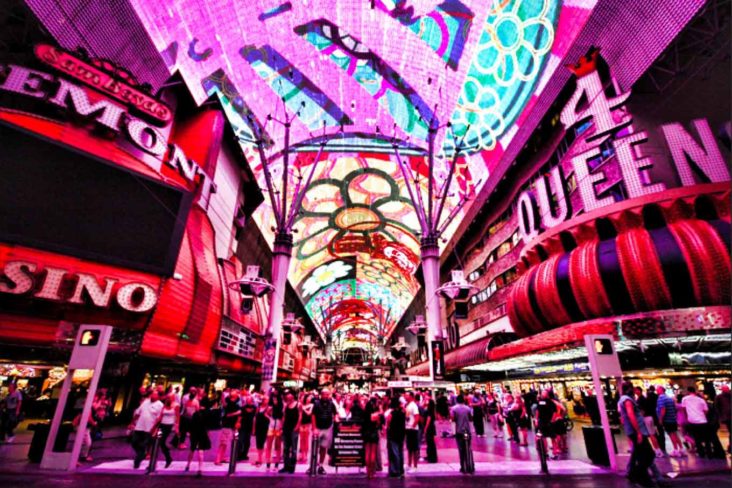 Fremont Street is the second most famous street in the city (after the Last Vegas Strip) and was the heart of the city's gambling scene in the early 1930s (and even earlier, illegally). Between Main Street and 4th Street, the area is pedestrianized and covered with a vaulted canopy where visitors can enjoy the Fremont Street Experience. Over 49 million LED lights play Viva Vision light and sound shows every hour on the hour starting at dusk for around 6 to 7 minutes, depending on the show.
The Freemont Street Experience is free of charge, but to learn all about downtown Las Vegas, you can also book a 2-hour guided walking tour.
4. Sample Delicious Chocolate at Ethel M Chocolates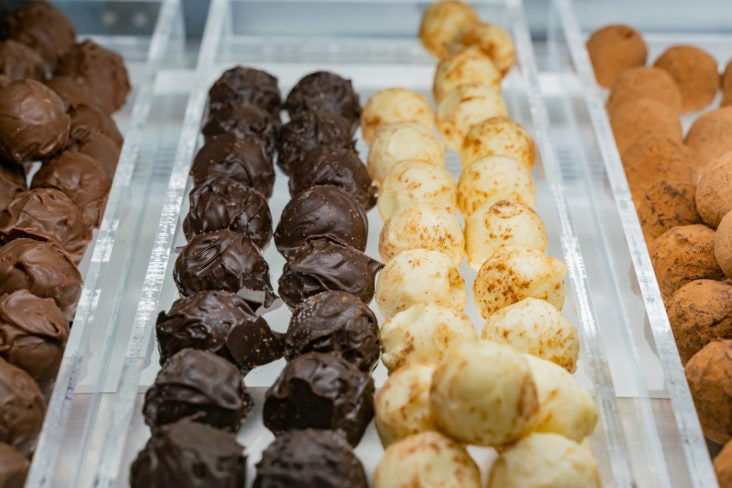 Ethel M Chocolates is a 15-minute drive from the Strip and offers free self-guided tours to watch machines and chocolatiers creating delicious chocolates. The factory was founded by Forrest Mars Sr. in 1980 and was named after his mother Ethel whose recipes and techniques are used in the factory to this day. Sample and purchase some mouth-watering chocolate before working off the calories with a walk around the 3-acre cactus garden located just outside the factory.
Hot Tip: If you're on a budget for your trip, take a look at the best cheap hotel in Las Vegas.
5. Admire Floral Installations at the Bellagio Conservatory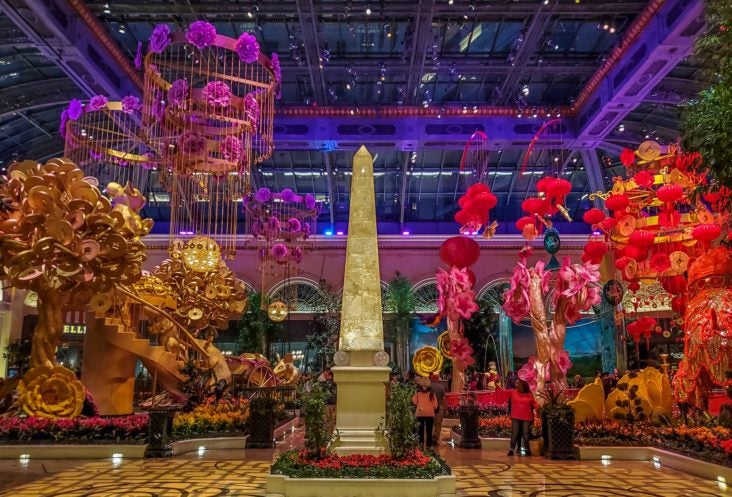 Bellagio's Conservatory and Botanical Garden is one of the most impressive exhibits in Las Vegas and is free to visit for hotel guests and non-hotel guests. Bellagio's team of 120 gardeners creates spectacular installations that are inspired by the changing seasons and festive events. Vibrant displays of thousands of flowers, plants, and props are used to create unique and thought-provoking scenes, with the Christmas season being exceptionally beautiful.
6. Marvel at the Seven Magic Mountains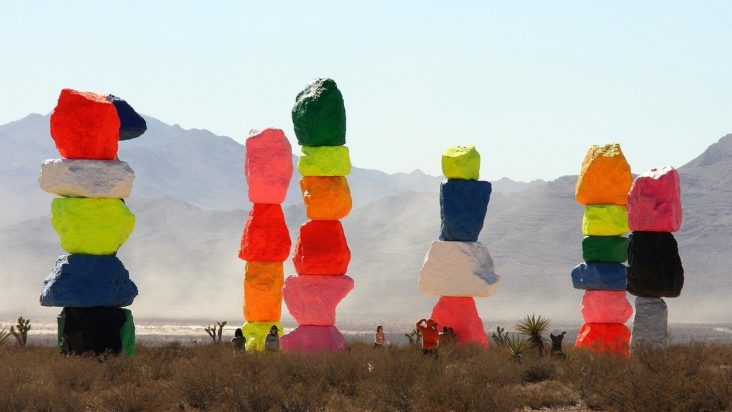 Seven Magic Mountains is an installation like no other. Painted boulders stacked on top of each other have produced 7 colorful towers standing at around 30-foot each. Created by Swiss artist Ugo Rondinone, the location was chosen to symbolize the mid-way point of nature (the mountains and desert) and the artificial (the highway). You'll need a car as the installation is around 10 miles south of Las Vegas Boulevard and St. Rose Parkway, and be sure to bring a camera as the installation won't be around forever.
7. Say "Cheese" Under the Famous Las Vegas Sign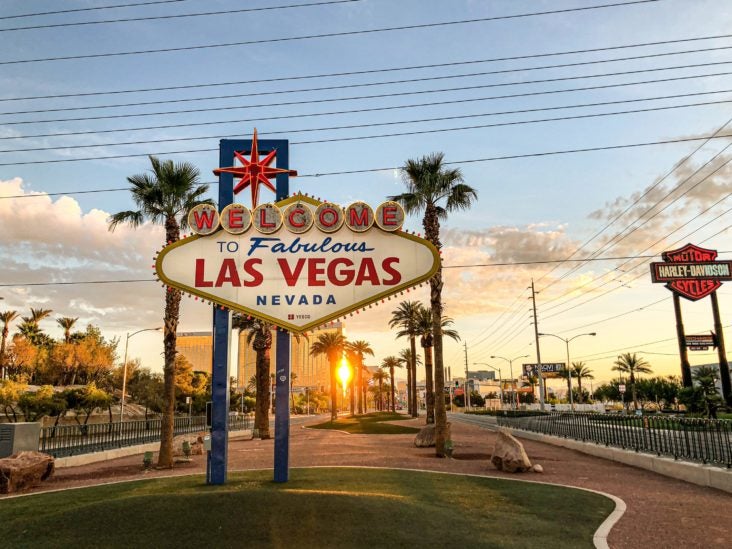 Probably one of the most recognizable signs in the world, the famous Welcome to Las Vegas sign stands at what is considered to be the southern end of the Strip (although technically outside of the Las Vegas boundary). Day and night, tourists flock to the 25-foot tall sign to snap a selfie, which after dark is illuminated in true Vegas style. Parking is available only when traveling south on Las Vegas Boulevard and be prepared to queue for your photo as the sign is incredibly popular.
Hot Tip: The hop-on hop-off Big Bus tour runs to and from the Las Vegas sign, so you don't need to worry about finding a parking space. 
Best Day Trips From Las Vegas
8. Hike Through the Valley of Fire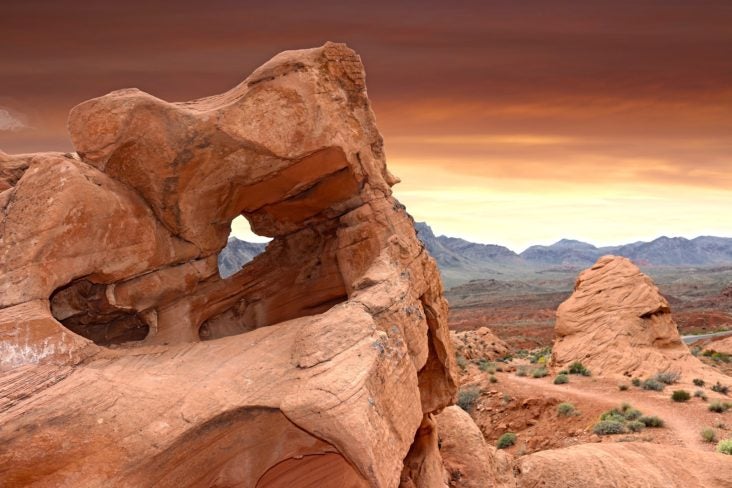 Valley of Fire State Park is a popular day trip from Las Vegas (under an hour away), with colorful rock formations, petrified trees, and prehistoric petroglyphs. You can enjoy the fiery red rock scenery from the comfort of your car by driving through the park or exploring one of the many hiking routes through the valleys and canyons. En route, stop to appreciate ancient petroglyphs created by the Ancestral Puebloans that inhabited the area over 2,500 years ago.
Enjoy a guided hiking tour through Valley of Fire to learn about the geological history of the area.
Hot Tip: Make sure you've got a decent pair of hiking boots or shoes to hike through Valley of Fire. 
9. Visit the Lowest Point in the Western Hemisphere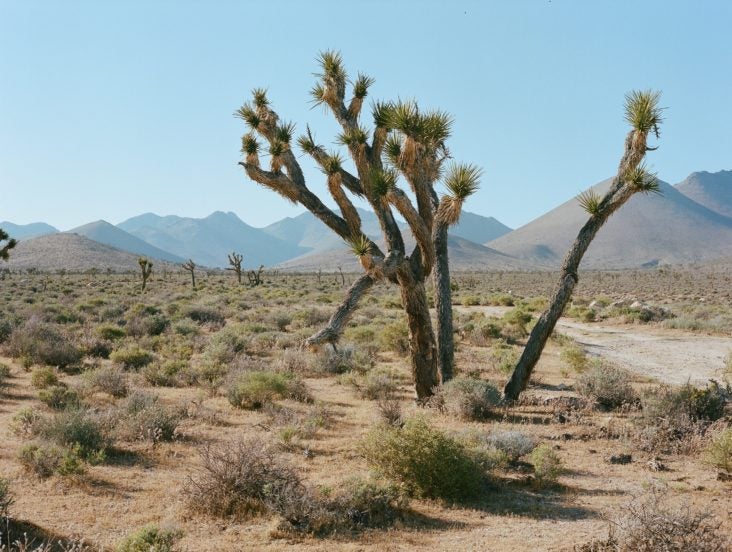 Just a 2-hour drive from Vegas is Death Valley, located in the north of the Mojave Desert and one of the hottest places in the world. Despite its scarce rainfall (and name), the national park actually has an abundance of life, from desert wildflowers to bighorn sheep that have evolved to survive with little water for long periods. Take a tour and you'll visit Badwater Basin — the lowest point in the western hemisphere at 282-feet below sea level — and listen while your guide tells you all about the history of Death Valley.
10. Tour the Inner Workings of Hoover Dam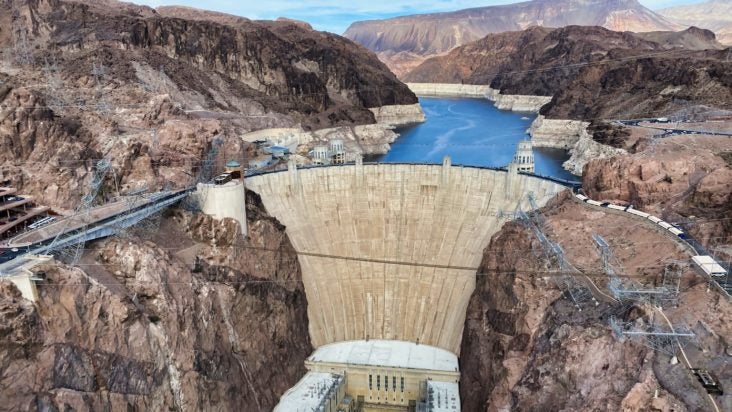 Hoover Dam, 45 minutes from the Strip, is the largest concrete arch dam in the U.S. and serves several purposes, including flood protection, irrigation, hydroelectric power, and domestic water supply. Take a half-day tour and admire spectacular views of the dam and the Colorado River from the Mike O'Callaghan-Pat Tillman Memorial Bridge and other scenic lookouts. If you plan to spend longer in the area, you can explore the inner workings of the dam with a guided powerplant tour or visit nearby Boulder City — a town built specifically for the workers building Hoover Dam in the 1930s.
To see Hoover Dam from a different perspective, take a paddlewheel boat tour on Lake Mead.
Hot Tip: If you're looking to rent a car for the day or the duration of your trip, check out our guide to the cheapest car rental in Las Vegas. 
11. Take in the Epic Views of the Grand Canyon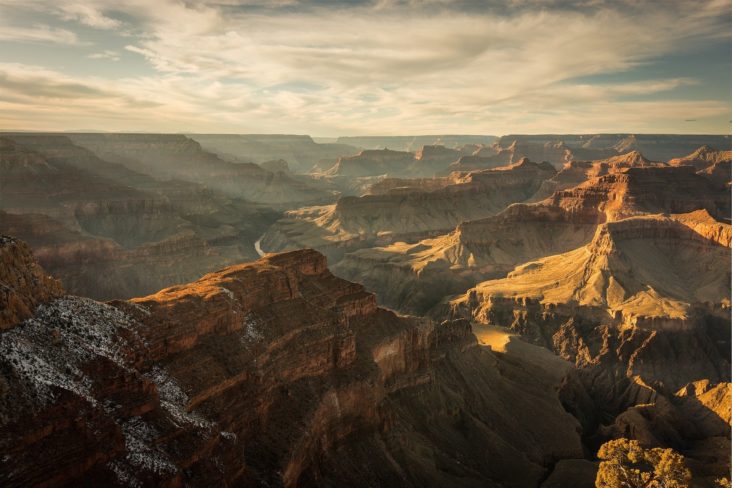 The geological wonder that is the Grand Canyon can be reached from Las Vegas in 2.5+ hours, depending on which part of the canyon you visit. Book onto a tour and let someone else do the driving while you enjoy the views along the way. This particular tour visits the closest viewing point on the west side of the canyon, where you can hike the trail at Guano Point for spectacular views of the Colorado River and choose from 3 of the canyon restaurants for lunch.
12. Feel the Eerie Atmosphere at Rhyolite Ghost Town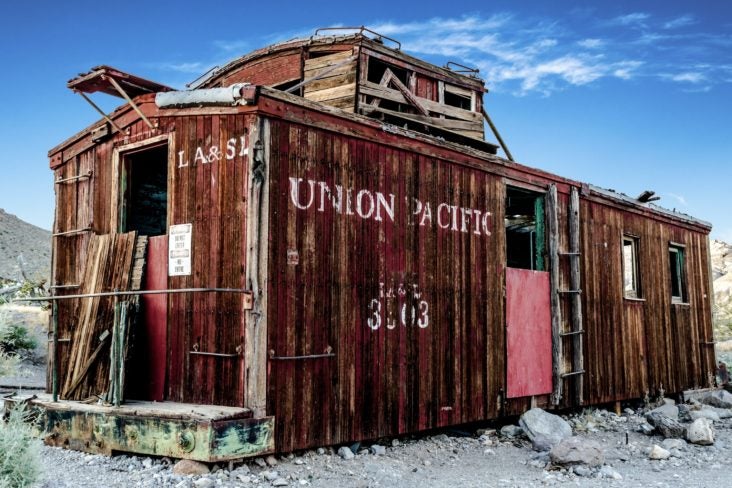 The "Silver State" of Nevada is the second-largest producer of silver in the U.S., and during the gold and silver rush from the mid-19th century, hundreds of mining camps popped up all over the state. Many of these stand today as ghost towns, with derelict buildings and deserted mines. Rhyolite Ghost Town is a particularly interesting town located 2 hours outside of Las Vegas with an abandoned 3-story bank, train station, and general store.
Best Things To Do in Las Vegas With Kids
13. Rub Shoulders With Lifelike Celebrities at Madame Tussauds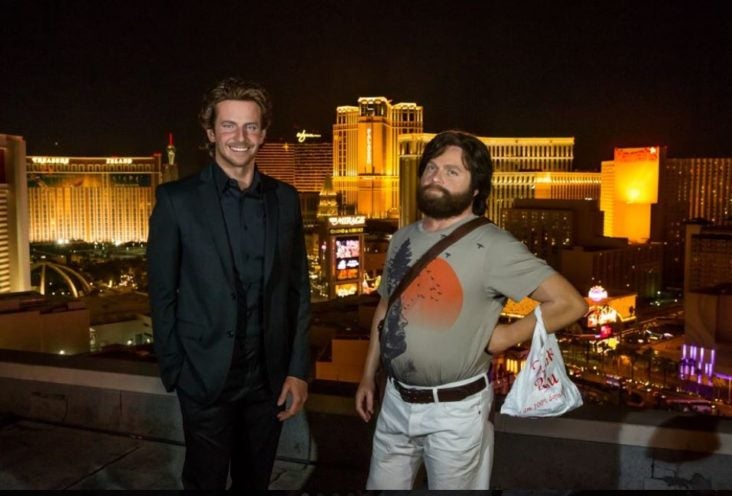 Located inside the Venetian Hotel, Madame Tussauds is packed full of incredible waxwork models of your favorite celebrities. Party next to Beyonce in the Club Tussauds exhibit or join the "wolf pack" on a rooftop bar in The Hangover Experience. Book your ticket with 24-hour cancellation and get entry into the MARVEL Superheroes exhibit to meet the likes of Thor, Iron Man, and The Hulk.
Hot Tip: Save money on entry to a variety of attractions by booking an all-inclusive Go Las Vegas pass. 
14. Surround Yourself With Sharks at Mandalay Bay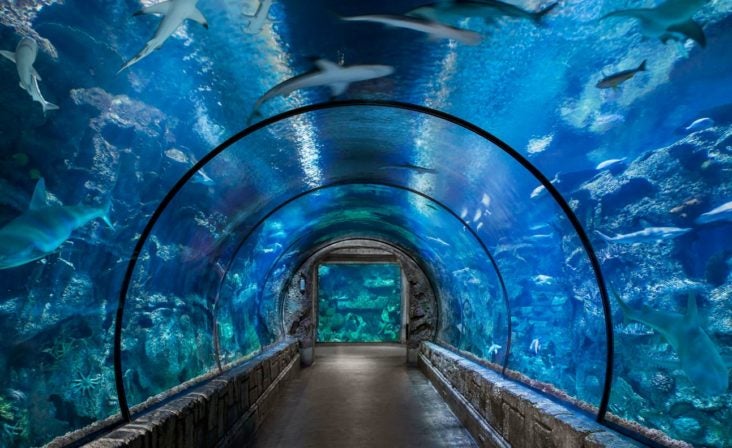 The Shark Reef Aquarium at Mandalay Bay is home to more than 2,000 aquatic animals, including giant rays, turtles, piranha, and fish. Stroll through the underwater tunnel while sharks swim above and around you or upgrade to the diving experience for a guided tour through the aquarium. If you'd prefer to stay on dry land, you can upgrade to a shark, stingray, or turtle feeding encounter or learn all about the different species that can be found in the aquarium using a self-guided audio wand.
Book your ticket in advance with 24-hour cancellation.
Hot Tip: For even more suggestions, check out our detailed guide to visiting Las Vegas with kids.
15. Ride Roller Coasters at Adventuredome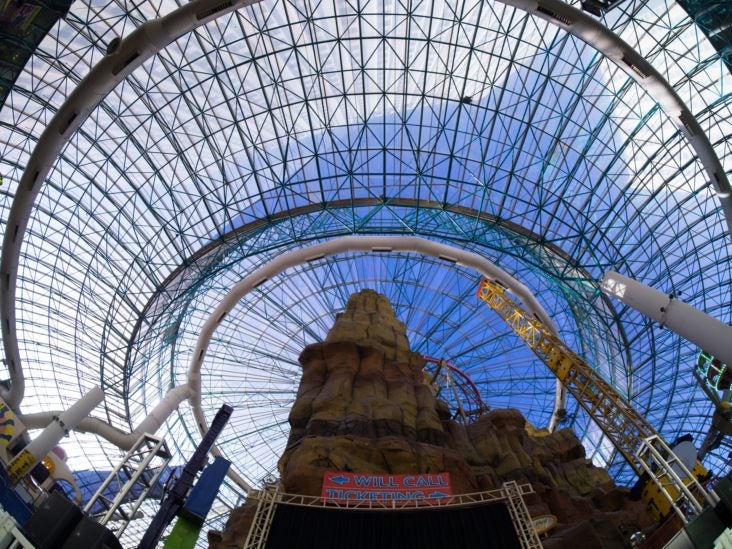 It's not just trapeze artists and jugglers that entertain visitors at Circus Circus. The hotel is also home to the Adventuredome — a large indoor theme park with roller coasters, bumper cars, rock climbing, arcades, and much more. Thrill seekers will love the park's new NebulaZ ride that spins riders through the air, while younger visitors will enjoy the slightly slower carousel or Miner Mike coal train ride.
16. See Your Favorite Heroes at Marvel Avengers S.T.A.T.I.O.N.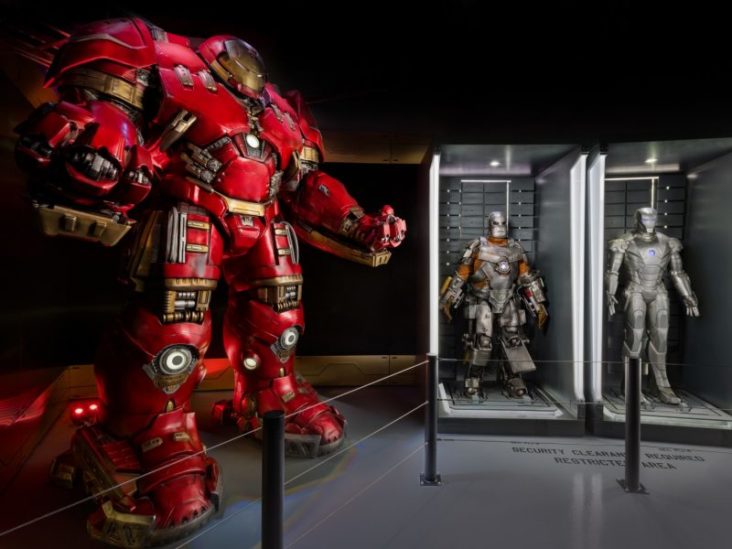 Marvel Avengers S.T.A.T.I.O.N. is an exhibit at Treasure Island Hotel where visitors can fully immerse themselves in the Marvel universe. You'll train to become an agent of the Scientific Training and Tactical Intelligence Operative Network (S.T.A.T.I.O.N.) by examining the history and profiles of Captain America, Thor, Hulk, and Iron Man. See your favorite Marvel heroes, explore Bruce Banner's lab, or become Iron Man in an interactive simulator.
17. Make a Splash at Cowabunga Bay Water Park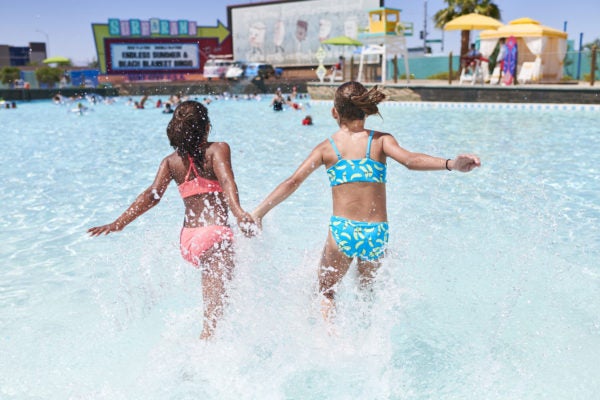 Splash around and cool down at Cowabunga Bay Water Park, located east of the Strip in Henderson. There are fun-filled attractions for all the family, including super-fast water slides, a wave pool, and multi-person raft rides. Alternate between action and relaxation by renting an all-day cabana for guaranteed shade and friendly servers to order your favorite drink.
Best Things To Do in Las Vegas During the Day
18. Enjoy 360-Degree Views From the High Roller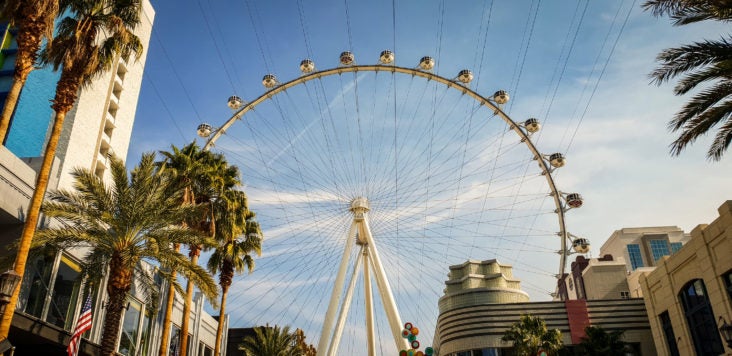 At 550-feet-tall, the High Roller is the largest observation wheel in the world, providing incredible 360-degree views of Las Vegas and beyond. The High Roller is the star attraction of the LINQ Promenade, so you can dine out or enjoy a spot of retail therapy before boarding your capsule. The journey takes around 30 minutes, and you can ride during the day to admire far-reaching views of the desert and mountains or at night to see the dazzling lights of the Las Vegas Strip.
Skip the queue by booking in advance with 24-hour cancellation.
19. See the Sights From an Open Top Bus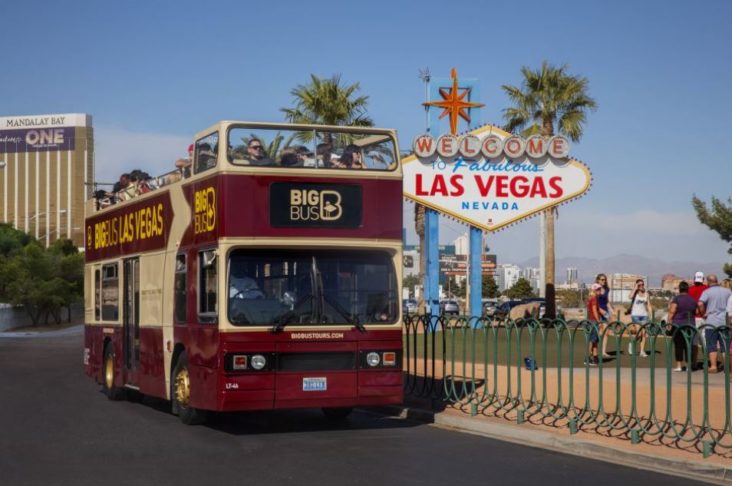 With an open-top Big Bus tour, you can explore the sights of the city at your own pace by hopping on and off at key attractions. Ride on the top deck for unobstructed views as you drive down the Strip and past the famous Welcome to Las Vegas sign. The bus route covers all the city's major attractions, such as the LINQ Promenade, Mob Museum, The Strat, and Excalibur Hotel. Choose from a 1- or 2-day pass and listen to interesting facts and history about Las Vegas with your guided commentary.
20. Learn About Notorious Criminals at the Mob Museum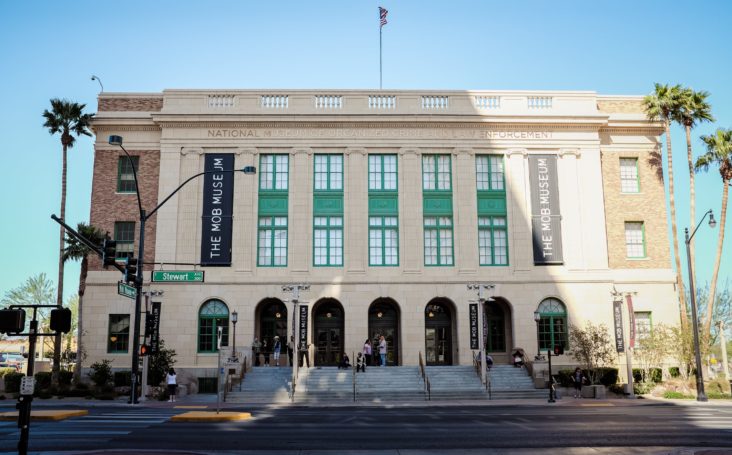 Delve into the history behind the organized crime scene that plagued Las Vegas and other U.S. cities from the 1920s. At the Mob Museum, you'll learn about some of the nation's notorious mobsters, including Al Capone, Bugsy Siegel, and Whitey Bulger, and their constant battle with law enforcement. Interactive exhibits include a wire-tapping station to listen to real historic conversations and an FBI firearms training simulator.
Book your entry ticket in advance with 24-hour cancellation.
Hot Tip: It can often work out cheaper to book your flight and hotel together, and we have a guide to booking the best Las Vegas packages and deals.
21. See White Tigers at Siegfried & Roy's Secret Garden and Dolphin Habitat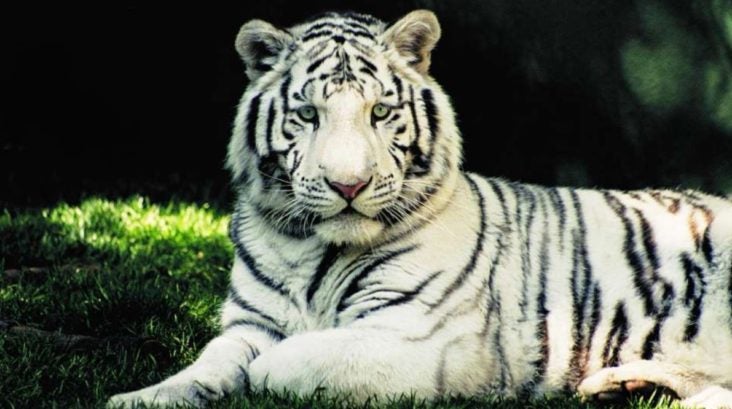 Originally a home for the white tigers and lions used in the famous Siegfried & Roy's magic show, the Secret Garden & Dolphin Habitat focuses on the education and conservation of these incredible creatures. As well as admiring the variety of big cats, you can see bottlenose dolphins play in their 2.5 million gallon water habitat with above and underwater viewing areas.
22. Shop and Listen To Live Music at Container Park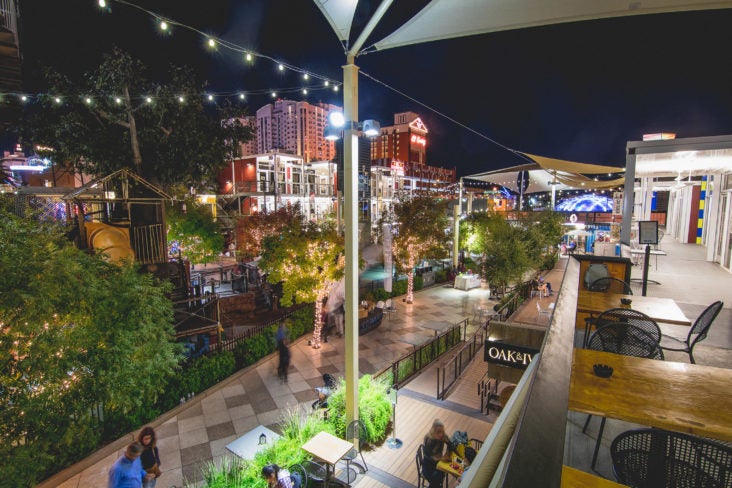 Container Park is an outdoor shopping center located in downtown Las Vegas. It's a pretty unique setup with over 40 boutique shops, restaurants, and bars inside stacked shipping containers. There's a kids' playground with a 30-foot slide and an amphitheater with free daily live music, movies, and performances.
Best Las Vegas Hotel Attractions
23. Enjoy Spectacular Views and Thrilling Rides at the Top of The Strat
At 1,149-foot tall, The Strat is an iconic part of the Las Vegas skyline and offers magnificent views from a variety of experiences. Sip cocktails at the SkyPod observation deck or dine at the revolving Top of the World restaurant for 360-degree views. For a more thrilling experience, adrenaline junkies are spoiled for choice with rides. Dangle from a huge mechanical arm 900-feet in the air on Insanity while spinning around with the city beneath you, or shoot 160-feet up the SkyPod mast on Big Shot.
24. Glide Along the Canal on a Gondola Ride at the Venetian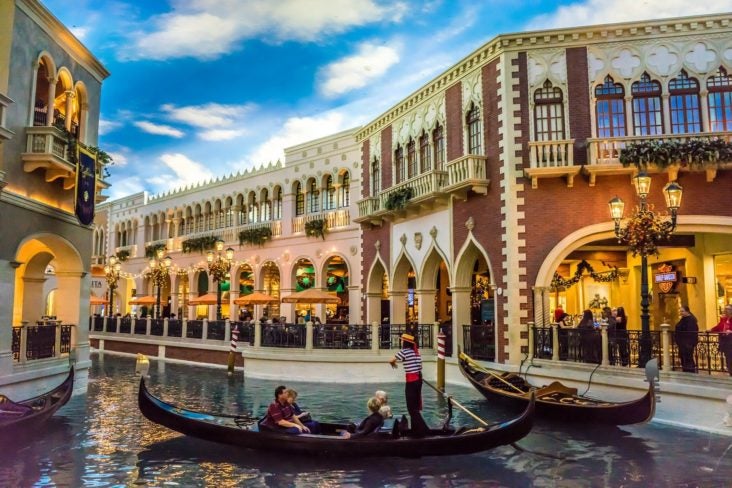 Cruise along the Grand Canal of The Venetian in a gondola while being serenaded by your personal gondolier. As you glide past cafes and under balconies and bridges, you could almost be in Venice itself. Choose from an indoor or outdoor gondola experience and cozy up with your partner or family as you take in the unique views along the way. Don't miss the Gondolier March at 9:50 a.m. and 4:20 p.m., where the Venetian's team of gondoliers sing together as they march along the canal to announce their arrival.
25. Ride To the Top of the Eiffel Tower at Paris Las Vegas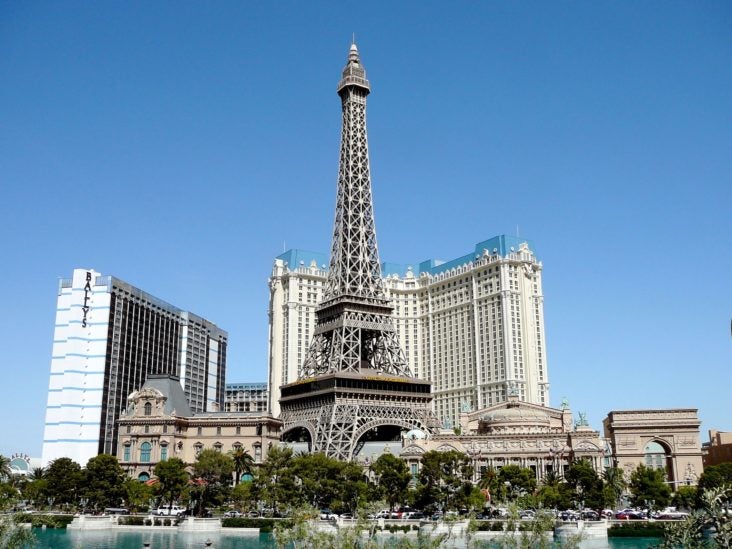 Paris Las Vegas has a half-scale replica of the iconic Eiffel Tower that offers amazing views from the 46-story high viewing deck. From the top, you can look out to the Fountains of Bellagio just across the road and the distant mountains and desert. From sunset to midnight, the Eiffel Tower Light Show dazzles audiences with a colorful light display choreographed to music.
Skip the queue and book your ticket in advance with 24-hour cancellation.
Best Things To Do in Las Vegas at Night
26. Soar Over the Bright Lights of The Strip in a Helicopter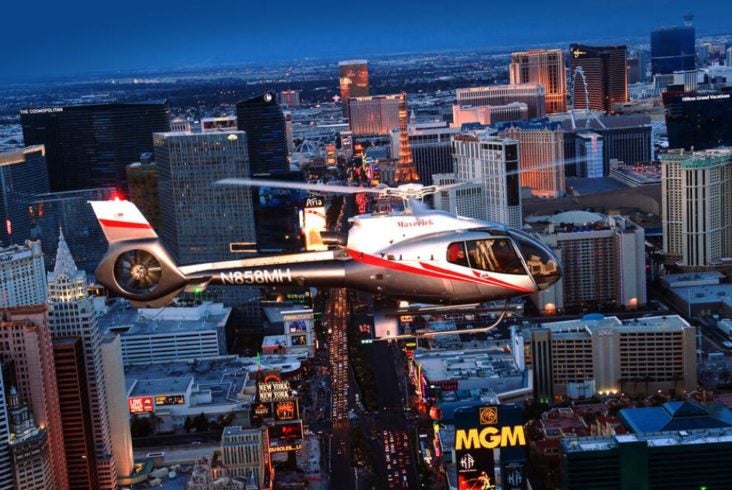 The Las Vegas Strip looks particularly impressive at night with its glittering lights and shining neon signs. Book a night helicopter tour, and you can enjoy a different perspective as you soar over the Strip's mega-resorts, such as Luxor, New York New York, and around The Strat. You'll never miss an attraction on your 15-minute flight with narration from your experienced pilot.
27. See a Las Vegas Show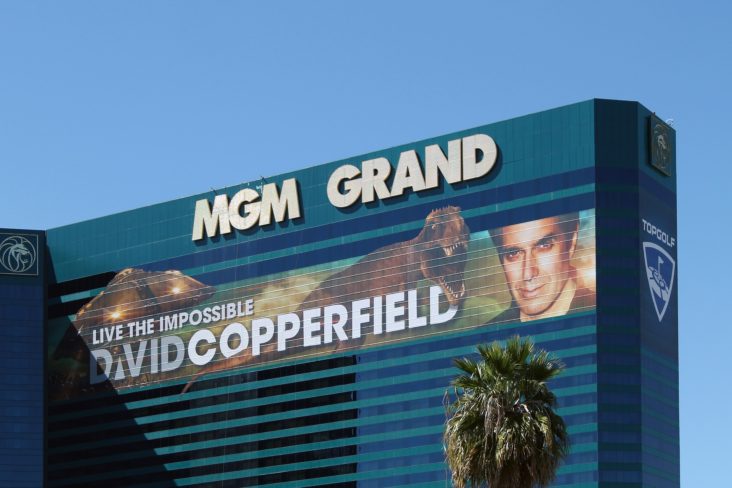 From music to magicians and comedy to circus acts, Las Vegas is famous for its eclectic mix of shows. Some are permanent features, such as the Blue Man Group at Luxor, David Copperfield at MGM Grand, and 5 Cirque du Soleil shows, and others are available for a limited time. Most shows are nightly, but you can catch select shows as an afternoon matinee.
Hot Tip: Make sure you're earning rewards on your purchases with our guide to the best credit cards for entertainment purchases, including cards with Vegas-specific perks.
28. Visit the Neon Museum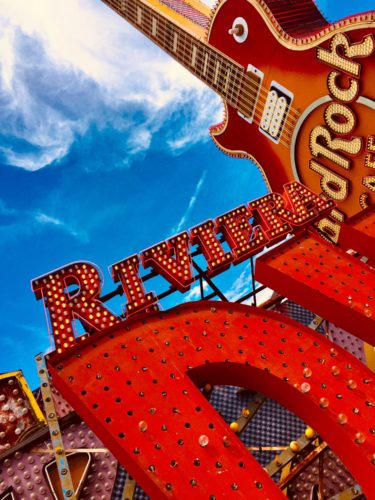 The Neon Museum preserves and displays hundreds of neon signs that might otherwise have been destroyed or sold to an out-of-state collector. Each one represents a piece of Las Vegas history, and you can view hundreds of restored and unrestored neon signs illuminated from sunset in the Neon Boneyard. The North Gallery exhibit has yet more signs and hosts a 30-minute light and sound show called "Brilliant" created by artist Craig Winslow.
29. Try Your Luck at a Casino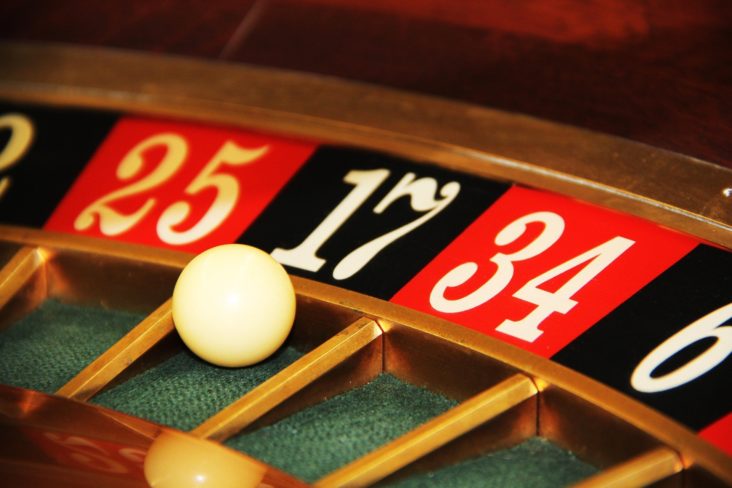 Las Vegas is a gambling paradise with more than 135 casinos. You won't get very far without hearing the familiar jangly music and the sound of slot machines being played as all the major hotels have their own casinos that are usually near the entrance. If you've never gambled before, many offer free lessons in poker, roulette, craps, and more, so you can practice your game before hitting the tables.
30. Dance the Night Away in a Club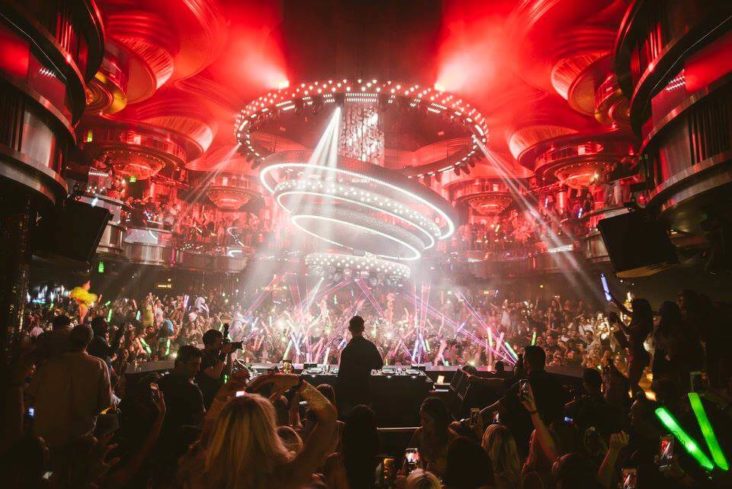 Las Vegas is the city that never sleeps, and neither will you if you check out some of the incredible nightclubs on offer. Every major hotel along the Strip has a club or 2 featuring world-class DJs and dancers. Omnia at Caesars Palace is a particular favorite with regular sets from premier DJs, including Calvin Harris, and has an impressive LED chandelier above the main dancefloor and outdoor terrace with views of the Strip.
Final Thoughts
You don't need to be crazy about gambling to have a good time in Las Vegas. It's a city with many different sides, suitable for families, groups of friends, couples, and solo travelers. Stay in the heart of the action in one of the mega-resorts or save your money to spend elsewhere by choosing an off-Strip hotel. Public transport is plentiful, but you never know what you'll come across when walking around the city.