The 22 Best Things To Do in New York City With Kids [2021]
One of the most famous and most visited cities in the world is New York City. New York, also known affectionately as "The Big Apple," is the most populous city in the U.S., a major business and financial hub, and a favorite tourist destination for travelers from around the world.
Famous for everything from pizza and bagels to Times Square and the iconic Statue of Liberty, even if you have never been to New York City, you are probably already quite familiar with many of its claims to fame.
With direct flights from almost anywhere in the U.S. (and even the rest of the world), getting to NYC is relatively easy. Whether you decide to fly into John F. Kennedy International Airport (JFK), LaGuardia Airport (LGA), or Newark Liberty International Airport (EWR), you are just a short drive (depending on traffic) or subway ride away from Manhattan.
Whether you are planning on catching a show on Broadway, eating dinner in Little Italy, visiting the Empire State Building, or are in town to watch the Macy's Thanksgiving Day parade, you will soon realize there is so much more to do than any guide could list for you.
This quick list is by no means exhaustive, but it is a good starting point to help start getting the travel planning juices flowing! With small kids in tow, the most important thing is to be flexible, the suggestions below should be entertaining and affordable enough to keep the entire family happy.
Let's jump in and check out some fun things to do with small children in New York City!
The Best Activities in New York City With Kids
1. Visit the Empire State Building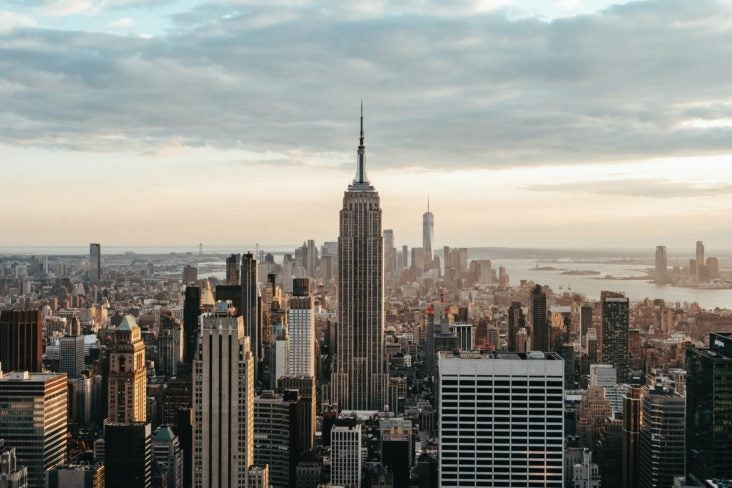 Located on the famed Fifth Avenue, one of the most iconic buildings in the world and a focal point of the Manhattan skyline is the Empire State Building.
The 102-story skyscraper in Midtown Manhattan welcomes about 4 million visitors per year to its observation decks on its 86th and 102nd floors.
Visitors can shoot up to the top floors and take in some self-guided audio tours along the way. With exhibitions highlighting the construction history, the building's appearances in media, and even King Kong's hands coming through the wall, there is plenty to see and do before even reaching the top.
As long as your little ones aren't too afraid of heights, this will be a fun tour and a great way to see NYC from above.
2. Head up to the One World Observatory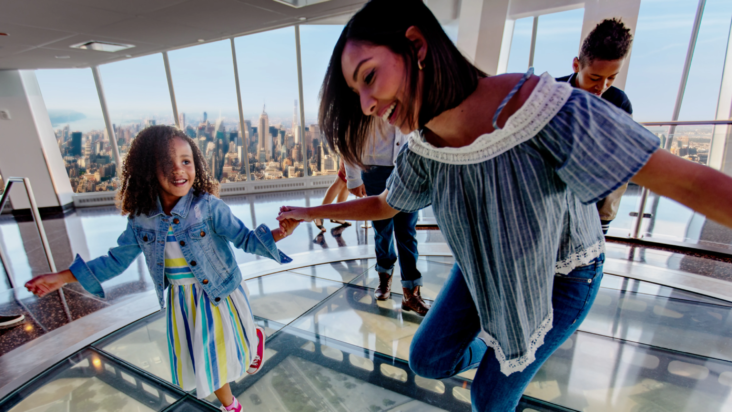 The One World Observatory, also known as the Freedom Tower, sits on the site of the World Trade Center that was destroyed on September 11, 2001.
This massive tower in Lower Manhattan is the tallest building in the U.S. and the Western Hemisphere. The impressive building is home to some of the fastest elevators in the world (which the kids will love) and there is enough technology to keep everyone in awe.
One of the coolest features is a 14-foot wide glass disc made of HD screens that projects a video of the streets 100 stories below using real-time footage. So you will get the thrill of walking on a skywalk, without actually having to actually walk on one!
3. Go Ice Skating at Rockefeller Center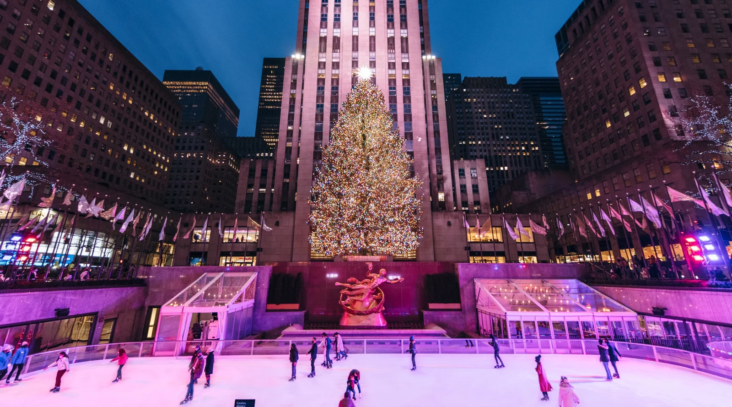 One of the most traditional things you can do in the winter in NYC is to go ice skating at The Rink at Rockefeller Center.
Open during the fall and winter months, locals and tourists alike can't pass up the charming opportunity to do a bit of skating in the big city. With the iconic Rockefeller Center Christmas Tree in the background and lights decorating all around, you will be creating lasting family memories at this spot.
Of course, you aren't expected to carry around your own skates through the streets of New York (although you can if you want), so you can rent them on site for a small fee.
4. Grab a Slice of Pizza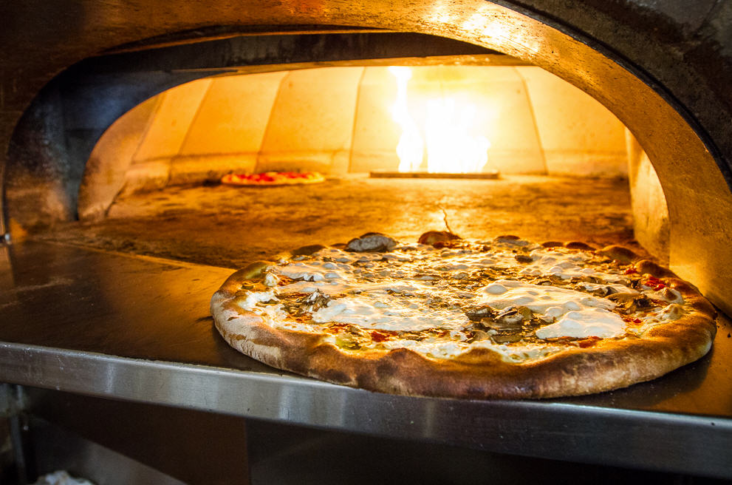 Visiting New York City and not having a slice of pizza is like going to the beach but refusing to touch the sand — it's a must-do.
With over 1,000 pizza joints in NYC alone, you will probably have an option for a slice on almost every corner. With everything from $1 slices to gourmet pies, your options are almost unlimited, and a good portion of those are pretty darn tasty.
And if there is 1 thing that almost all kids love, it's pizza!
5. Ride the Staten Island Ferry

New York can get expensive, quickly. So when something fun and free shows up on multiple "must-do" lists, you should definitely consider it.
The Staten Island Ferry is a free (yes, free!) ferry ride through New York Harbor which will bring you to and from Staten Island via Manhattan. The 25-minute boat ride (each way) will take you past the Statue of Liberty and provide incredible views of the New York skyline.
Your little one will be sure to love a quick boat ride and parents will be able to enjoy the discounted tour as well.
6. Visit the Statue of Liberty and Ellis Island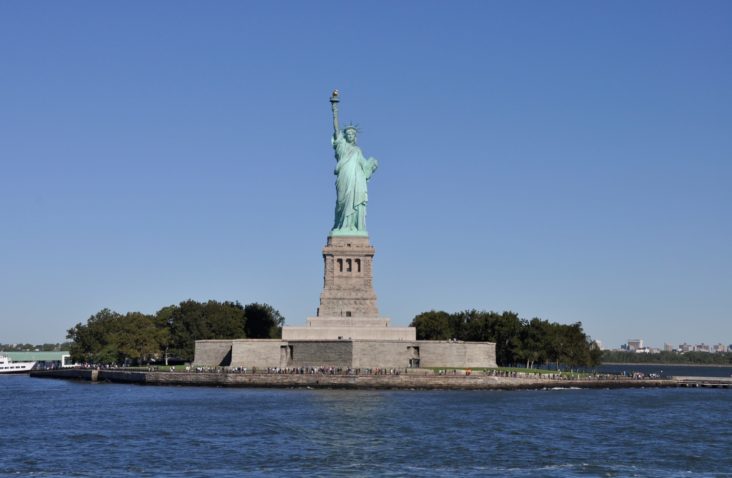 The Statue of Liberty, also known as Lady Liberty, was a gift from the people of France back in 1886 as a universal symbol of freedom and democracy.
The Statue of Liberty and the Ellis Island Immigration Museum are 2 important national monuments that are important and valuable for kids and adults to see in person. There are audio tours available for kids from 6 to 10 years old and kids over 4-feet tall can even climb to the top of the statue's crown — which is a really unique experience when you think about it.
Visitors coming from Manhattan can hop on a ferry that leaves from Battery Park. While admission is free, you will need to pay about $25 for the boat ride; children ages 4 to 12 are half price.
Hot Tip: Traveling with kids can be less expensive when you have the right mix of cards in your wallet. Check out our guide to the best credit cards for maximizing family travel!
7. Walk Through Times Square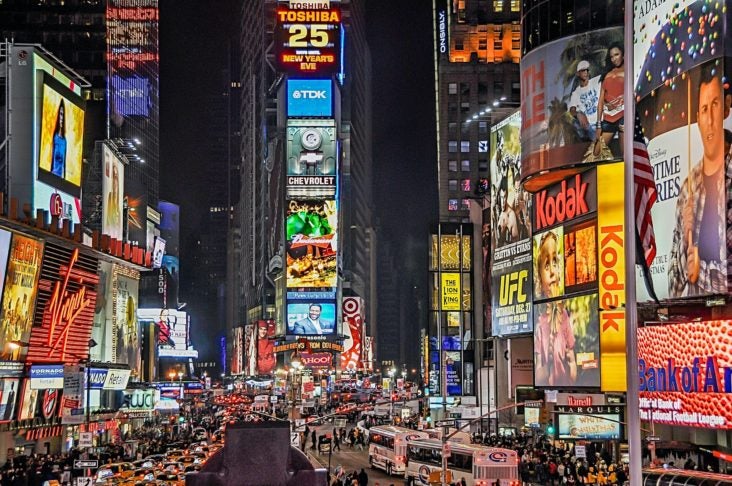 When you think of New York City, one of the most common images that comes to mind is Times Square.
This major commercial intersection is famous for its massive digital billboards, advertisements, massive flagship retail stores, and the New Year's Eve ball drop. With over 50 million visitors each year, it is one of the world's busiest tourist attractions — and it's free!
Just be sure to hold your kids close, because when it gets busy almost 400,000 pedestrians make their way through these streets every day and it can get a bit chaotic!
8. Climb The Vessel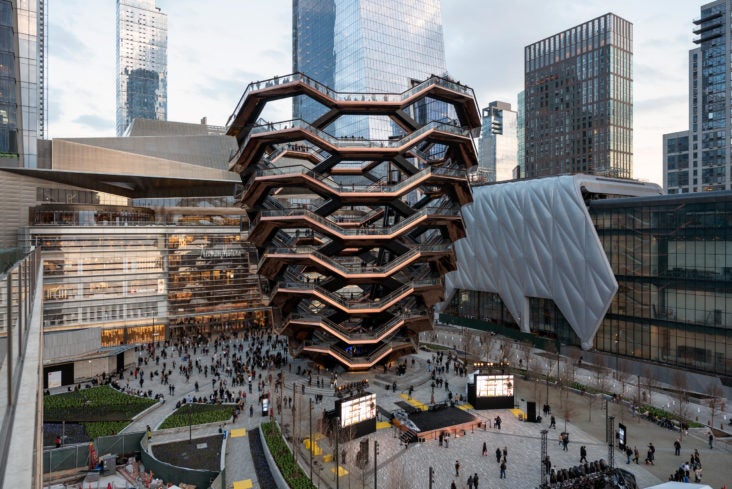 One of the newest additions to New Yorks's ever-changing attractions list is The Vessel at Hudson Yards.
This is a brand-new development area and is home to The Vessel, which is a 16-story honeycomb-like structure with over 150 flights of stairs and 80 landings for visitors to climb and explore. The stunning copper and mirror-like finish will make for an impressive Instagram post.
Needless to say, the design is eye-catching and your kids will surely love the unique climb. Reservations are required, however, they are free.
Hot Tip: If you are traveling to New York City on a budget, don't miss the best cheap hotels in Manhattan.
The Best Museums in New York City With Kids
9. Visit the American Museum of Natural History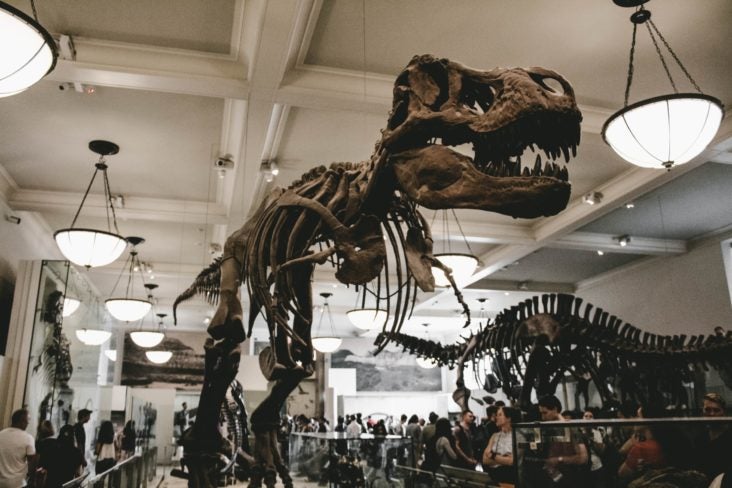 Did someone say "the world's largest collection of dinosaurs?" No? Ok, well if you or your kids want to check out some incredible dinos, you can't miss the American Museum of Natural History in Central Park West.
With some of the most complete and impressive collections and displays, kids and adults will be blown away by this incredible museum. Kids can explore the Discovery Room where they can get hands-on with interactive experiences and get a unique behind-the-scenes look at the scientific research that goes into these exhibits.
Combine that with one of the best planetariums in the country and a kid's guide to break it all down in terms your little ones will understand and appreciate, a visit to the American Museum of Natural History is a must-do on your trip to New York City.
10. Explore the Children's Museum of the Arts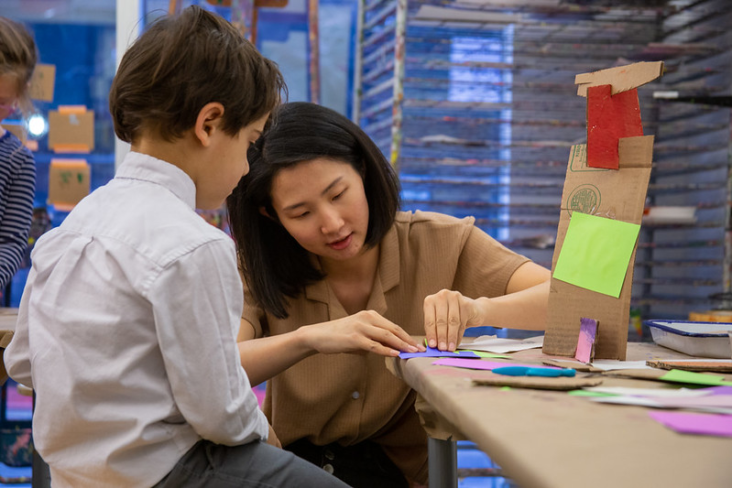 As much as we want to show kids the incredible museums that we love, it is hard to compare them to a dedicated children's museum. That is why you should consider a trip to the Children's Museum of the Arts in the SoHo neighborhood of Manhattan.
The mission of the museum is to "unite children and artists to create and share ambitious works of art with their communities and their world" — what's not to like about that?
There is over 10,000 square feet of kid-focused activities, hands-on workshops, and gorgeous artwork created by talented kids!
11. Indulge at the Museum of Ice Cream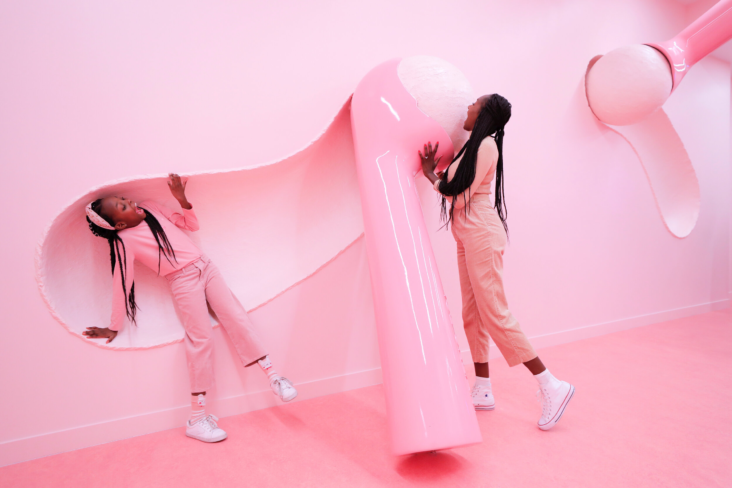 If you are having a hard time trying to convince your kids to go to a museum, try the Museum of Ice Cream! Yes, you read that correctly, there is a museum dedicated to ice cream.
This is not your typical museum — think of it as more of a giant Instagram photoshoot revolving around all things ice cream and dessert.
The kids will be happy (and on a sugar high) thanks to all of the treats that are included throughout the museum, and mom and dad will be happy because the little ones may actually want to pose for some pictures thanks to all of the cool exhibits.
Tickets can be hard to come by, so if you are interested, start planning now before they all get "scooped" up!
12. Discover the National Museum of Mathematics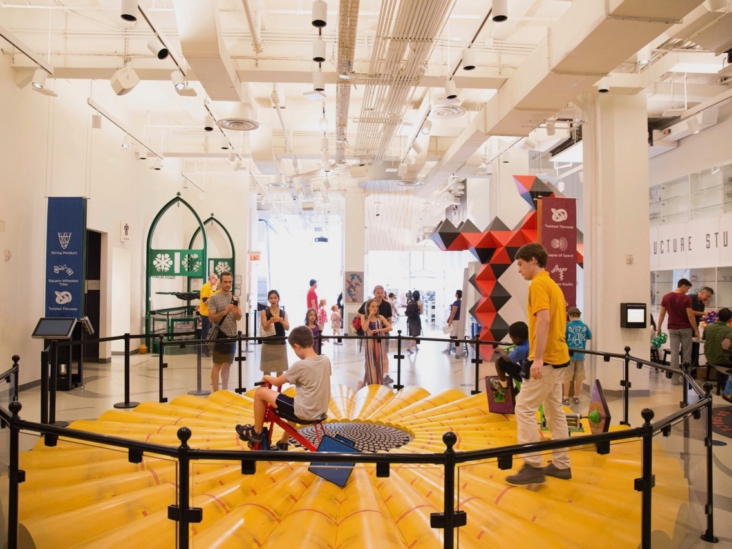 On the surface, the National Museum of Mathematics may not sound that fun for small children (especially after hearing about the Museum of Ice Cream!), but this museum is anything but boring.
The dynamic museum is full of fun, hands-on exhibits that highlight how math plays a role in our everyday lives. Everything from rollercoasters to basketballs to a square-wheeled tricycle is explained in a way that will only spark more curiously from your little one (and probably you, too).
Located right near Madison Square Park, this under-the-radar museum should make it on your list.
Hot Tip: Are you ready to travel to NYC? Here are the best New York City hotels to book with points for max value.
13. Board the Intrepid Sea, Air & Space Museum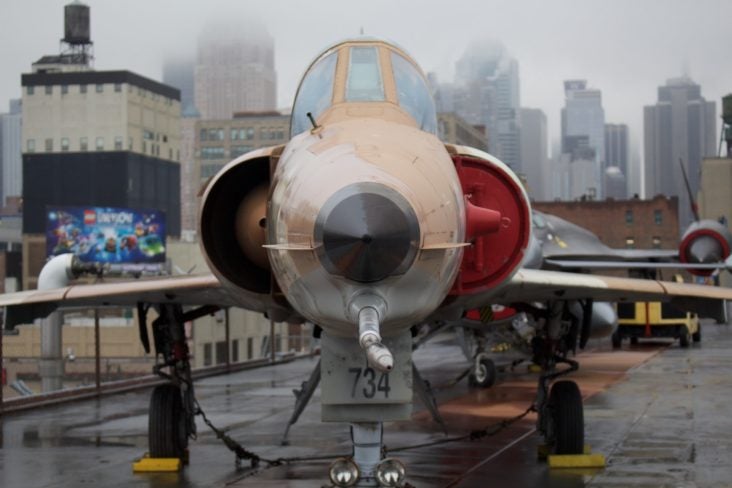 We couldn't talk about museums in New York without mentioning the AvGeek paradise that is the Intrepid Sea, Air & Space Museum.
This museum is an actual aircraft carrier docked at Pier 86 and loaded with fighter jets, helicopters, submarines, and even a space shuttle!
You can easily spend at least a few hours here exploring this massive floating museum and all of the aircraft on it. A fan favorite for kids and adults.
14. Play at the Children's Zoo at the Bronx Zoo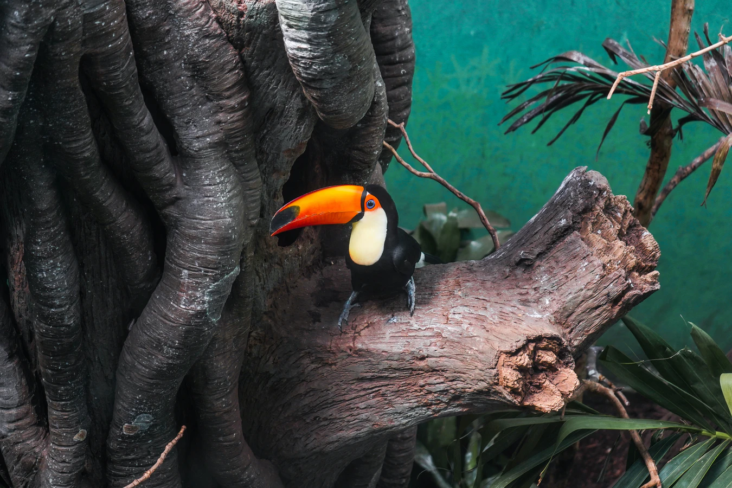 One of the largest zoos in the U.S., the Bronx Zoo has over 265 acres of land and habitats right along the Bronx River. Easily accessible via public transportation or car, this zoo is a great way to spend a day — or more since it is so big.
With everything from gorillas from the Congo to a stunning tiger exhibit, there is so much to see and be in awe of that you will forget you are in the middle of a massive city.
For the smaller guests, there is a Children's Zoo inside the Bronx Zoo where kids can get up close and even pet some of the resident goats, sheep, and donkeys.
Hot Tip: Admission to the Bronx Zoo is free on Wednesdays, you just need to book your ticket online. 
The Best Sports in New York City With Kids
15. Get Some Exercise at the Chelsea Piers Sports and Entertainment Complex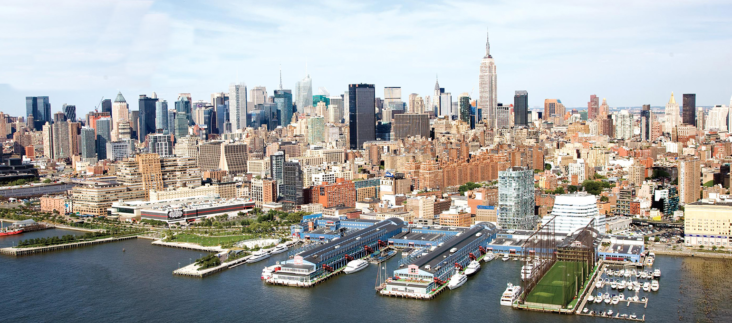 If walking around Manhattan isn't enough to burn all of your kid's energy, consider stopping by the Chelsea Piers Sports and Entertainment Complex.
Located (literally) on the Hudson River, this 28-acre sports complex has a little bit of everything, including a swimming pool, bowling alley, a year-round ice skating rink, a driving range, a fitness club, and even recreation classes for kids.
Whether the kids want to jump in the pool or mom and dad want to visit the driving range, the backdrop is like no other.
16. Check Out Madison Square Garden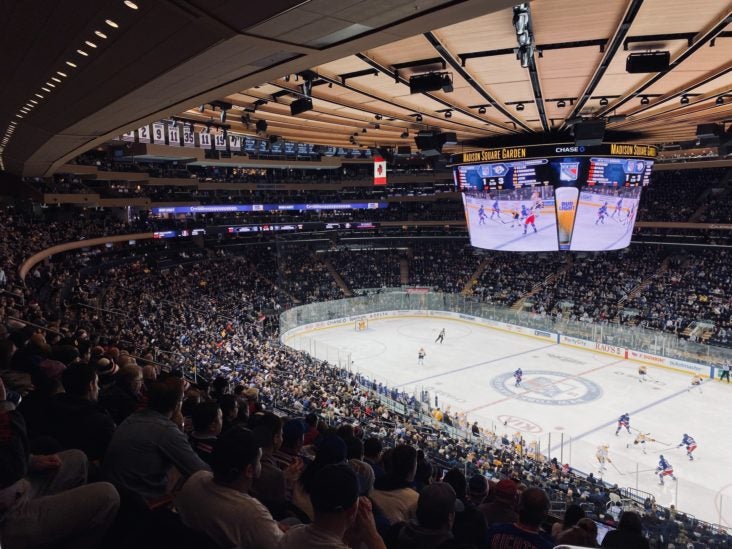 One of the most famous and visited arenas in the world is New York's Madison Square Garden. Also known as "MSG" or "The Garden," Madison Square Garden is located in Midtown Manhattan right on top of Pennsylvania Station.
Opened in 1968, it is the oldest arena for both the National Hockey League and the National Basketball Association. The Garden is home to the New York Rangers (NHL) and New York Knicks (NBA), as well as a popular spot for major concerts, shows, and other events.
With something almost always going on, if you want to check out this iconic arena, there are plenty of opportunities to do so.
17. Visit Yankee Stadium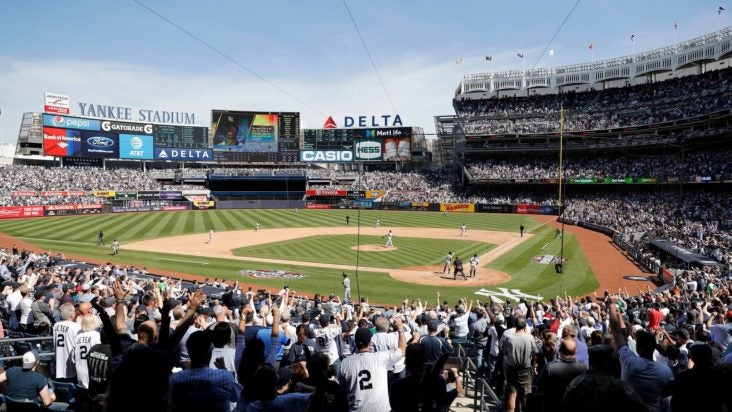 Baseball fans either love 'em or hate 'em — the 27-time World Champion New York Yankees play in the Bronx at Yankee Stadium.
This 47,000+ seat stadium opened in 2009, replacing the original Yankee Stadium which was next door. With easy public transportation and relatively cheap tickets available during the regular season (summer months), spending a night watching the "Bronx Bombers" could be an exciting option for the whole family.
Even if you aren't a baseball fan, the atmosphere is a lot of fun.
The Best Parks in New York City With Kids
18. Bryant Park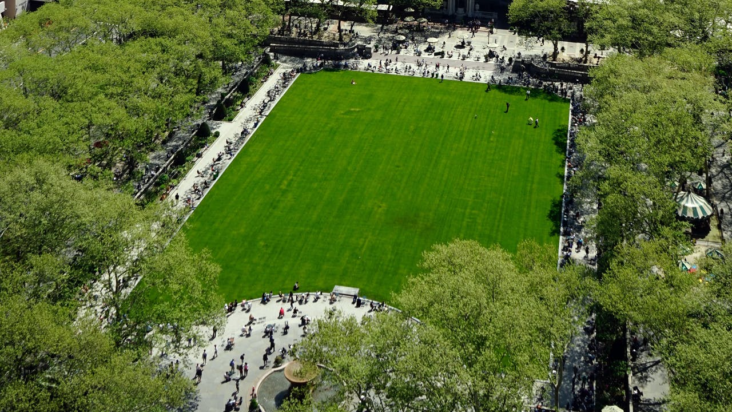 New York may seem like a concrete jungle from afar, but the city is full of unique and beautiful parks. One of the smaller, yet very popular parks is Bryant Park. This public park is almost 10-acres and is located between Fifth Avenue and Avenue of the Americas and between 40th and 42nd.
This charming little park is open year-round and is lush and green during summer and then converts to an ice rink in the winter. With plenty of kiosks and shops around the park, bringing the family here as a pit stop during your day will be welcomed by all.
With a picnic and a seat in the grass during the summer or a skate and a hot chocolate in the winter, no matter when you visit, you are sure to have a great time.
19. Brooklyn Bridge Park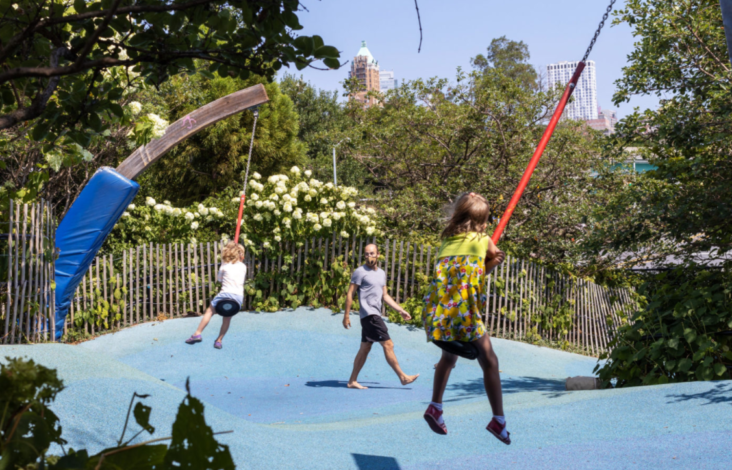 One of the more fun and famous walks in New York is crossing the Brooklyn Bridge. Once you arrive, you will be right in the middle of the Brooklyn Bridge Park, which is 85-acres of recreation and entertainment.
Separated into unique sections, there are multiple piers that are full playgrounds, a vintage carousel, and stunning views of Manhattan. Thanks to some delicious food and beverage options throughout the park, you can easily spend a long afternoon here enjoying the amenities like a local.
20. Central Park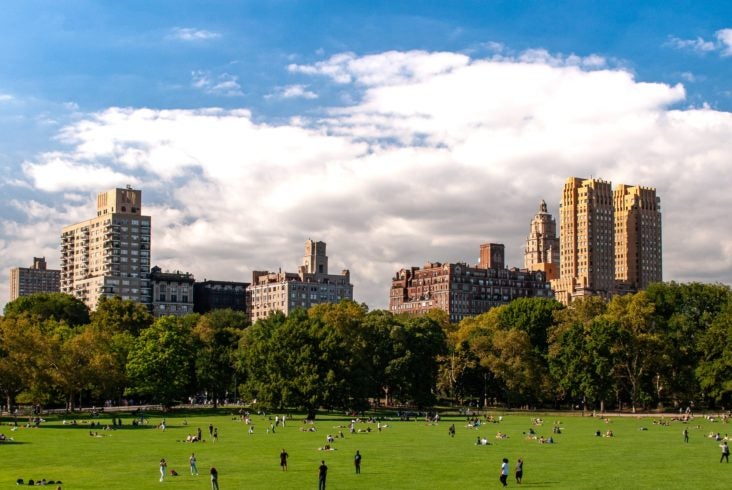 Probably one of, if not the most famous park in the world is Central Park in New York City.
Located between the Upper West and Upper East Sides of Manhattan (you can't miss it on a map), Central Park is a massive 843-acre park that welcomes over 42 million visitors per year.
There are so many activities available that we had to create a separate guide just for things to do in Central Park. Some of the park highlights that the kids will enjoy include picnics, playgrounds, horse and carriage tours, and the famous carousel.
But with seasonal events like boat rentals, carnivals, ice skating, and a zoo, you may find something even better for your family.
Even without a plan, just strolling through the park is refreshing after navigating your way through the city.
21. Little Island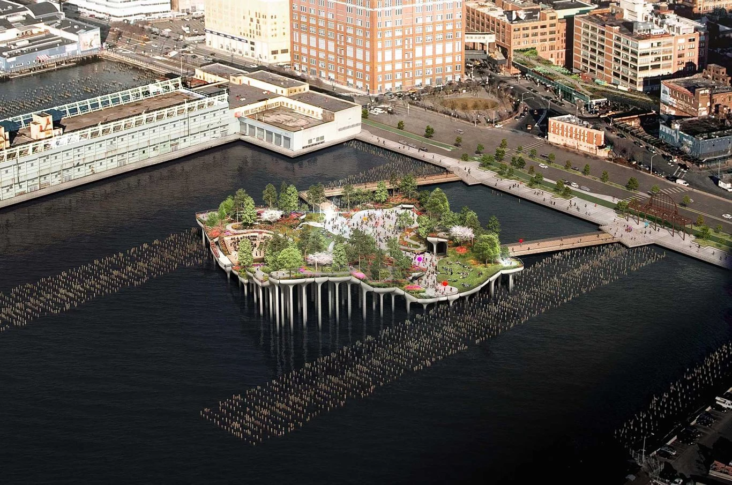 The newest addition to the New York City park scene is Little Island. Opened in May 2021, this "floating" park sits on the old pillars of Pier 54 in the Hudson River in the Meatpacking District and Chelsea neighborhoods of Manhattan.
The 2.4-acre park has multiples lawns, paths, and plants which creates a stunning garden and an incredible view of Manhattan. Little Island offers activities and workshops for families and kids of all ages, which is a great perk for the little ones.
Admission is limited to cut down on foot traffic and crowds and (free) reservations are required after 12 p.m. to visit the park.
22. The High Line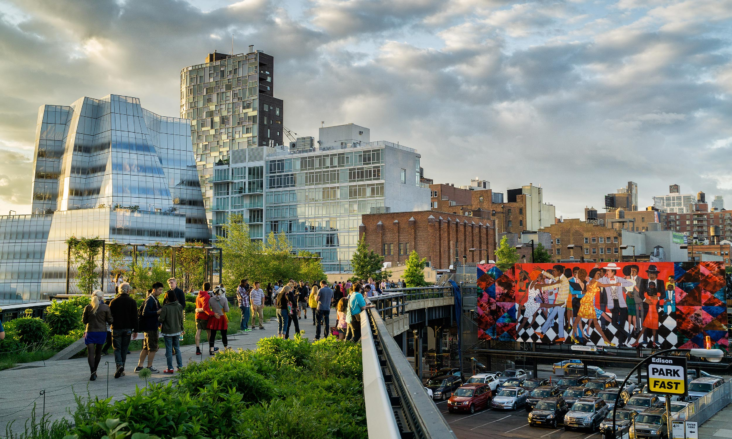 Aside from Central Park, one of the most popular outdoor destinations in NYC is The High Line. Completed in 2009, the High Line is a 1.45-mile-long elevated greenway and park created from a repurposed former railroad spur that was destined for demolition.
Located on the west side of Manhattan, near the popular Chelsea Market, this icon of contemporary landscaping and architecture is an excellent way to see New York from a different angle and enjoy the outdoors at the same time.
Kids and adults alike will get a kick out of walking through a garden suspended in the air and it is a great way to get between destinations in the city without dealing with traffic or the subway.
Final Thoughts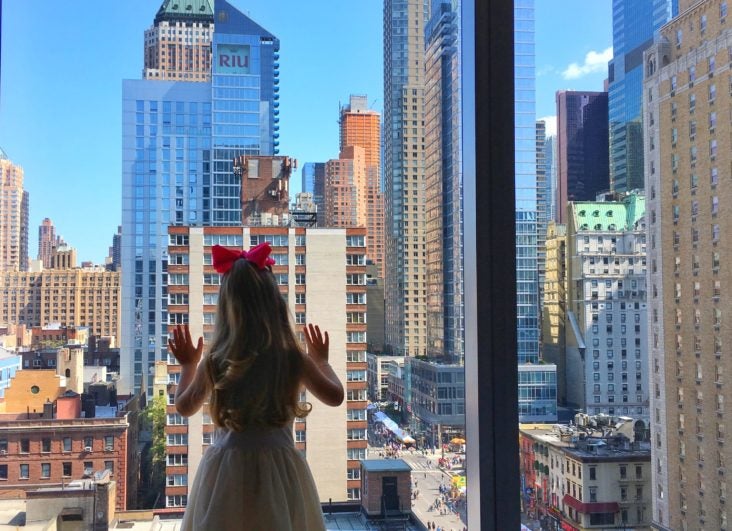 For travelers, visiting New York City is bucket list material. Hey, it's "a city so nice, they named it twice!"
Although the Big Apple may not be the first place that comes to mind when it comes to traveling with kids, the city is so diverse that there is more than you could ever fit in during a week-long trip.
No matter if you want to spend your time museum-hopping, relaxing in the parks outdoors, or visiting some of the most famous tourist attractions in the world, New York will be able to accommodate you and your small child to make sure that you have a memorable vacation.
It would be a much longer article if we covered all of the options for small kids in NYC, but if we missed something obvious, let us know in the comments or join our private Facebook Group, Level UP Travel!
Besides that, safe travels!