The 10 Best Travel Laptops and 2-in-1 Tablets – Buyer's Guide [2021]
Long flights "fly" by when you are watching downloaded movies on your iPad or reading a book, and work emails and daily tasks can be swiftly dispatched with the help of your laptop.
Choosing the right tech to take with you really can make all of the difference on your next big adventure. This guide will help you pick a laptop or tablet to suit your needs.
Do I Need a Laptop or Tablet? Pros and Cons
Deciding which bits of tech to take with you can seem like a tough choice. Ideally, less is more when you are traveling, so finding the best devices to suit your needs will lighten your luggage and reduce the risk of theft or damage.
Compact laptops and tablets can be a source of entertainment, a useful resource, and even a tool to help you earn money on the go, but there are pros and cons to taking either with you.
Laptops
If you are traveling for work, access to your laptop will probably be a prerequisite anyway, but even if you are on vacation, you may still want to keep in touch with the office. A good travel laptop can be your office even when you are away from it, and some are able to provide you with a complete workstation that you can travel the world with.
Laptops are also useful if you are planning on blogging, uploading lots of content to websites or social media, or just want to enjoy some photography or video editing while you are away. Unlike older, chunky laptops, modern-day Ultrabooks are slim and incredibly lightweight, making them perfect working companion for urban explorers and business travelers alike.
Remember, though, that even the lightest of laptops still need to be tucked away somewhere safe in transit. There are plenty of bags and backpacks that come with padded sleeves and compartments to keep the laptop safe, but don't forget that you will need to pack your charger cables and any additional peripherals, too.
Tablets
If you are thinking about investing in a tablet instead, you will be delighted to know they can perform just as many fun tasks as your laptop can. From watching movies and surfing the web to accessing social media, emails, and even downloading apps with basic business functions, both iOS and Android tablets have plenty to offer.
Compact and lightweight, you can easily throw your tablet in your carry-on bag and enjoy your very own in-flight entertainment while still being able to check your emails and update your socials on the go.
However, tablets cannot provide you with an effective workstation for when you really need to meet a deadline. Tablet keypads aren't really suitable for writing longer pieces of work, and they can feel clunky and sluggish if you use too many functions or apps at once.
Hot Tip: The iPad may be the most popular tablet for media viewing and surfing the web, but some excellent Android tablets are out there.
2-in-1 Laptops and Tablets
2-in-1 laptops, otherwise known as hybrid or convertible laptops, give you the best of both worlds. These types of laptops will generally have similar specs and computing power to regular laptops but will also have the versatility and portability of a tablet.
Generally, the screen of a convertible laptop will flip completely over so the laptop can be used as a tablet. Many are stylus-compatible and some, like the Microsoft Surface Book, have a screen that will detach from the keyboard. With the choice of using a keyboard or the touch screen, the flexibility of these devices might suit your travels better.
Travel Laptop Specs Explained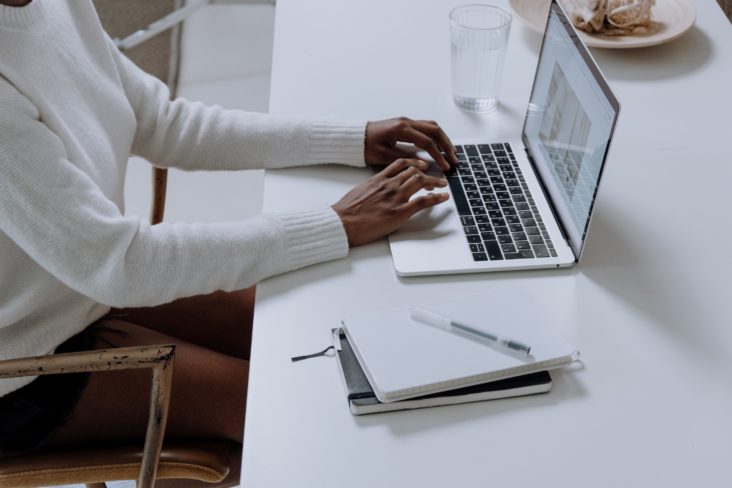 Because not all laptops are equal, here is our quick guide to what to consider when buying one for your next trip.
Operating System
Simply put, a computer's operating system manages all of the hardware, software, and resources that make it such an awesome bit of gear. From the moment you start up your laptop or tablet, it is the operating system that keeps it running and responding to your commands at the touch of a button.
Every element of your user experience is run and managed by that very same operating system. From the applications that respond to your commands to the user interface that allows you to click on icons, open new programs, and even swipe up and down or right and left, behind the scenes there is an awesome operating system keeping it all going on.
Bottom Line: The most popular operating systems are Windows, macOS, iOS, Android, and Linux. It's a fierce debate as to which is best, but for most people, it really comes down to personal preference.
Processor
As the brain of the computer, the processor is that super important part of your device that executes all of the logic it needs to undertake your commands in the programs you are running. Once again, the processor in your tablet is likely to be less powerful than the ones that can be found in a laptop, but even these will still be able to perform all of the basic functions you need.
Processors have a limited amount of capacity to execute all the instructions you give them. This means that if you have too many programs open at the same time, the performance can become slow and sluggish. Another thing to consider when you are on the road is that more powerful processors can be pretty power-hungry, which will impact how often you have to charge your device.
There is a lot of jargon involved when it comes to processors, and unless you really know your stuff, it can sound a bit like a foreign language. That said, you really don't need a degree in computer sciences to buy a laptop. You just need to understand the basics:
Single-core processors can carry out all the calculations needed to run a basic laptop, tablet, or smartphone.
Dual-core processors are found in many of today's most popular devices, and they are able to execute multiple instructions at the same time without lagging.
Quad-core processors are similar to dual-core processors, except that they have 4 chips and not 2. They are often found in higher-end models and are best if you want to undertake some photo editing and music production while you are away.
8-core processors are also now coming to the market in newer models. Depending on what you are using your laptop for, this might be overkill for some.
Hot Tip: Remember, though, that more cores do not necessarily equal better speed, and often they lead to higher power consumption, making them less energy-efficient overall.
Memory (RAM)
Being the big electronic brains that they are, every laptop needs to have a memory to store the information it needs to execute your instructions. There are 3 kinds of computer memory — RAM, ROM, and flash memory — each of which is designed to temporarily store information that can be accessed in an instant.
RAM stands for "random access memory," which is where the microprocessor can read data from and save data. Without this, there would be no programs, work files, games, or movie streams to enjoy.
ROM stands for "read-only memory," which is where really important data that the microprocessor needs to operate fully is stored. This data cannot be erased or amended and needed to allow your device to function properly.
Flash Memory is a special kind of memory that works a bit like both RAM and ROM. You can write information to the flash memory in the same way you can with RAM, but unlike ROM, it is not erased when the power is switched off. Flash memory is an incredibly useful tool, but sadly it isn't as fast as RAM, which is why all 3 of the most common types of memory work better as a team.
It is worth noting that the more RAM you have, the better your device will perform. A laptop with 4GB of RAM will handle web surfing and watching video clips admirably, but one with 8GBs will be far better for working on spreadsheets and writing documents as well.
An impressive 16GB will allow you to work with sophisticated video and image editing tools while still being able to update your social media and watch movies. 32GB is really at the top-end and only needed for high-end gaming laptops.
Storage
To help understand the importance of storage on your device, it is important to know what kind of storage it offers you. There are basically 4 main types of storage available on laptops. These are:
HDD — These hard disc drives are the most common type of storage found in laptops. While there are lots of different capacities available, if you want to save lots of movies and music to enjoy while you travel, look for a laptop with a least a 1TB hard drive.
SSD — Solid-state drives have no moving parts, and while they have lower capacities than normal hard drives, they can run much faster. They are also more expensive, meaning that they are only likely to be found in higher-end devices.
SSHD — Solid-state hybrid drives combine the capacity of an HDD with the performance of an SSD. They offer faster loading speeds allowing you to enjoy a quicker and more responsive experience. They are also a more affordable option making them popular for laptops that are used on a day-to-day basis.
eMMC — Harnessing the same technology that is found in memory sticks, embedded multimedia cards are commonplace on tablets and are a great solution for smaller devices, despite technically offering less capacity and performance than other storage devices do.
There are also various portable storage devices available that can be used to increase your device's storage capacity, allowing you to download more games, music, and movies or upload images to your Instagram.
Memory sticks are 1 option that offers an easy and affordable way to increase your storage capacity. A small as a stick of gum, they can offer anything from 64MB up to a whopping 2TB of extra data storage, and most laptops and devices have the right slot to accommodate them.
Memory cards also offer a highly portable way to save data, and they can be easily removed and transferred from 1 PC or laptop to another. MultiMediaCards (MMC) are perfect for using additional storage on a portable device like tablets, and Secure Digital (SD) cards are a compact storage accessory usually found in smartphones, digital cameras, and e-books, and even car navigation systems.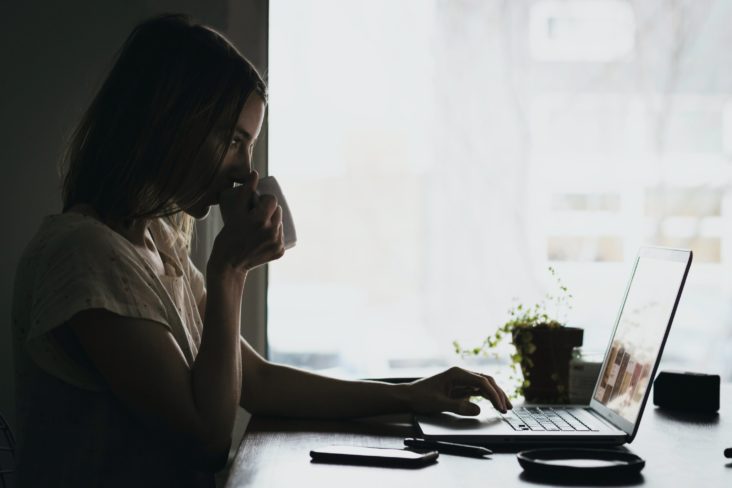 Screens
Using liquid crystal displays (LCD), most laptops will offer screens that measure between 12 and 17 inches, and the screens can offer active or passive matrix displays with sharper images or reflective or backlit screens that are better for low-level lighting.
For sharper full-screen images, both at home and on the go, opt for a laptop that has at least 1920 x 1080 (1080p) resolution, and a 13- to 15-inch screen size is just about perfect for taking away with you.
Tablet screens usually work as touch screens, meaning that your finger controls the action in front of you. They are most commonly made using resistive touch screens that work like a transparent keyboard overlaid on top of the screen.
With a flexible upper layer of conducting glass and an insulating membrane, the polyester is forced to touch the glass and complete the circuit every time you touch it, just like pressing the keys on a keyboard.
Hot Tip: If you are planning on only using your laptop or device for gaming or are a real movie buff, you might want to consider a full HD screen that offers a higher number of pixels than those with standard resolutions. The same type of screen upgrade would also be better if you intend to use your laptop for media editing.
Battery
Battery life is super important when it comes to taking your devices away with you. Having to constantly find a power supply is a pain. Laptops and tablets with a decent amount of battery life should be top of your travel list. Most tablets claim to offer around 6 to 8 hours of constant use, but do your research to ensure that this figure is realistic.
The same can be said for laptops. Superfast processors and sharp screens may seem appealing at first, but if you are draining your battery quicker than your beer, then perhaps you should leave it at home. Some batteries can hold up to as much as 10 hours of use on a single charge, but this will very much depend on how old the battery is, its capacity (mAH), and what you are using it for at the time.
For even longer battery life, look for a laptop that comes complete with a specially-designed extended battery. These are chunkier and somewhat heavier than regular batteries, but they can give you as much as double the battery life on the go.
Graphics Card
A graphics card is a printed circuit board that controls the output to the display screen, and some are most definitely more impressive to look at than others. These cards are responsible for rendering an image to your monitor, and they do this by converting data into a signal that your monitor can understand.
Laptops that feature top of the range graphics cards are very popular with those who like to game on the go, edit videos, or create visual media. But, even if you only intend to use your laptop for work while you are away or simply just surfing the internet, quality graphics will still enhance your experience.
You'll also need to make a choice between an integrated or dedicated graphics card. An integrated graphics card is much cheaper and is perfectly suited for basic use such as e-mails, streaming, and work-related tasks. Anything more strenuous such as video editing or gaming and you will need to look at a laptop with a dedicated graphics card.
Bottom Line: When it comes to tablets, graphics cards are fundamental as they basically are just 1 big picture with a touch screen display. Different tablets offer different types of graphics cards, some of which are better suited to gaming and others for watching movies.
The Best Travel Laptops
There are a ton of great laptops and tablets out there, leaving confused consumers with the impossible task of choosing which one is best suited to their next adventure. To make it easier for you, we have compiled a list of the very best travel laptops and tablets available today.
Dependable Enough To Handle All of the Demands You Can Throw It
Apple MacBook Air W
ith Apple M1 Chip
The MacBook Air is one of the most popular laptops in the world, and with this latest edition, the giants at Apple have fixed some of the kinks found in previous models. This 2020 model also includes a more powerful operating system and improved storage space.
With up 18 hours of battery life (up from 12 hours on the previous model), the compact size and impressive 8-core processor make this an excellent travel laptop. While even the entry-level model offers 256GB of storage and 8GB of RAM, it also includes the Apple M1 chip. This is all housed in a device that weighs only 2.8 pounds.
Other improvements include a redesigned keyboard and a Touch ID fingerprint scanner, while the 13.3-inch backlit display still offers sharp visuals and True Tone color adjustment technology.
The thin and compact design hides more than enough CPU to allow you to open plenty of tabs, upload and edit images, and even watch movies on the go, and this version can easily handle heavier workloads.
Offering Apple quality at a reasonable price, this is a good option for adventurers, students, and those that like to travel light.
Possibly the Very Best Windows Laptop Ever Made
Dell XPS 13 7390 13.3-Inch 4K UHD InfinityEdge Touchscreen Laptop
Delivering solid power and performance all round and impressive battery life, it is no wonder that the Dell XPS 13 remains one of the best selling compact laptops the world over.
In this latest edition, the 10th Gen Intel Core processor offers plenty of power to get you through endless hours of internet browsing, video editing, or other work tasks. Weighing in at just 2.8 pounds and measuring just 0.58 inches at its thinnest point, this is an incredibly portably little laptop that looks great and performs really well.
Some of the best features of this laptop include the edge-to-edge keyboard with comfortable keys, the bright and colorful 1080p touch display that offers one of the best display qualities out there, and the 1080p IR webcam that is perfectly positioned for video calling the family back at home.
While there are very few downsides to this travel-friendly laptop, it should be said that the speakers are surprisingly dull-sounding, making impromptu parties with your laptop probably less of a thing, and you only get 2 Thunderbolt 3 ports, a microSD, and a headphone jack, meaning you may need to bring additional adapters with you.
With its stylish looks, premium brand logo, and effortlessly easily portability, this is a laptop for the more discerning traveler who prefers to shy away from Apple.
Bottom Line: You will need deeper pockets if you want to enjoy the Dell's beautiful display, powerful processor, and sharp good looks — this is a premium laptop with a premium price tag to match.
The Popular Pro Laptop Continues To Go From Strength To Strength
Apple MacBook Pro
Lauded as being one of the best laptops money can buy, the new Apple MacBook Pro has made improvements across the board in this latest edition, making it an absolute pleasure to own and work with.
Being incredibly slim at just 0.61 inches and lightweight at only 3 pounds, this is an awesome piece of gear if you need to work hard away from home. With the ability to offer up to 16GB of RAM and up to 2TB of SSD storage, this is a serious contender for users who want to do so much more than just browse the web.
With a 2560 x 1600 pixel-packed, 16-inch screen, you can expect a vibrant and super-sharp display, while upgrading to the Apple M1 chip gives you the chance to enjoy the most powerful laptop Apple has ever made. It does still only offer 2 Thunderports, which is a little disappointing.
When it comes to that all-important battery life, this MacBook Pro has proven that powerful laptops don't need to settle for minuscule battery life as it offers up to 20-hours of performance. With the ability to see you through an entire working day on just a single charge, this truly is an excellent choice for those who still need to work while they are away.
This Is a Brilliant All-Rounder for Everyday Use
Lenovo IdeaPad 15.6-Inch HD High-Performance Laptop
The Lenovo Ideapad is one of the very best affordable laptops out there. With stylish looks and a decent amount of power, these little laptops are perfect for students, travelers, and anyone who wants to be able to browse the Net and undertake basic tasks.
A great quality build comes standard with the Lenovo brand, and with a dual-core 3.1GHz processor and 4GB DDR4 2400 SDRAM memory, you should have no problems opening multiple windows and programs while multi-tasking, and the 128GB SSD should offer more than enough storage for your files.
We wouldn't suggest relying on this laptop to handle too many instructions at once, though — while it is a great basic laptop, it is not as impressive as its more expensive counterparts.
The graphics on the 15.6-inch display are sharp enough for a budget laptop, and the energy-efficient LED backlight won't drain the battery when on standby. With 2 USB 3.0 Type-A ports, an HDMI output, and a headphone and microphone combo jack, you can easily download data to be used on other devices, as well as uploading images and adding more storage.
The user-friendly Windows 10 operating system is packed full of the usual features, making this a very practical choice for students and travelers alike. Weighing just 4.63 pounds and measuring 0.9-inches at its widest point, the Lenovo IdeaPad is also incredibly portable.
Feather-Light Laptop That Comes With Tons of Features
ASUS UX333FA-AB77 ZenBook 13 Ultra-Slim Laptop
Ultra-slim and incredibly lightweight, this little laptop may not be the fastest in the world, but it does have an awesome display and a super smooth keyboard. Perfect for travelers, students, and those who like to undertake basic work tasks on the go, the Asus Zenbook 13 is a budget-friendly alternative to some of the bigger brand names.
Packing all the power of Intel'sCore i7-10510U processor, 512GB PCIe NVMe SSD, 16GB RAM, and an NVIDIA GeForce MX250 GPU, this laptop comes with some of the features you'd expect to find on a higher-priced model. With a perfectly placed fingerprint reader for extra security, an incredibly responsive touchpad, and a sharp FHD (1,920 x 1,080) display, it's easy to see why this laptop is such a winner.
The battery life is also pretty impressive. It promises to offer more than enough life to carry you through a long-distance flight or an average working day, with even enough left over for a bit of internet browsing in the evening.
Other innovative features include the ASUS NumberPad that acts as a numeric touchpad for speedy data entry, ultra-slim bezels that offer a 95% screen-to-body ratio, and Asus's very own automatic tilting Ergolift keypad design, resulting in a lot of gear for your buck with this little beauty.
The Best Travel 2-in-1 Laptops and Tablets
Capable Laptop Combined With an Easy To Use, Detachable Tablet
Lenovo Flex 5 14-Inch 2-in-1 Laptop
This awesome 2-in-1 laptop offers a brilliant blend of performance and affordability that equates to excellent value for money. Featuring the AMD Ryzen processor, it can comfortably handle numerous instructions at once while being quiet, smooth, and incredibly user-friendly.
With a 360-degree hinge, you can prop this notebook up like a tent to watch movies, and the touch screen capability is smooth enough for browsing the internet or playing games. The upward-facing speakers are pretty impressive for a budget laptop, and the standard 720p HD laptop webcam performs well enough for video calls with the folks back at home.
Designed to be used by students, travelers, and anyone not wanting to shell out on a high-end laptop, this device has impressive good looks and is incredibly lightweight to carry around with you. In keeping with its minimalist look and feel, it only offers 2 type C USB ports and a headphone jack.
Use the laptop as a touch screen tablet, and the 10-point, 14-inch FHD (1920 x 1080) IPS touch screen feels responsive and intuitive to use, while the soft feel keyboard makes light work of word processing and searching in laptop mode. Perhaps the most impressive feature of this little beauty is the 10-hour battery life and super-quick charging capability.
Of course, battery life will diminish quickly if you are downloading streams of data, but all in all, this laptop 2-in-1 is an awesome and very affordable option for anyone looking to watch films, surf the web, and even catch up with a few emails on the go.
A Sleek, Sharp, and Beautifully Designed 2-in-1
Microsoft Surface Pro 7 12.3-Inch Touchscreen
With an entry-level model that offers an Intel Core i3 processor (CPU) with 4GB of RAM and a 128GB SSD, this is a highly-capable laptop that performs well and looks awesome. Even though this is the upgraded model, Microsoft hasn't fiddled around too much with the innovative design and sleek good looks of the original Surface Pro, ensuring that it is just as well-loved as it has always been.
With a crisp and clear 12.3-inch screen, this tablet with a kickstand can be used with the additional keyboard to become an incredibly lightweight and utterly awesome laptop. The Pro 7 also comes with a Surface Pen that can be used to write and draw directly onto the screen.
The 10th Gen Intel Core Processor is smooth, refined, and powerful, proving that you never have to sacrifice performance for size — and specs start with 128 GB hard drives and 4 GB of RAM.
Microsoft has very much stuck with the Surface Pro 6 model's highly successful technology, meaning that there aren't that many changes to see here. The addition of a USB-C and USB-A ports, as well as the 10th generation Intel chipset, are the most notable upgrades, but all in all, this is still an excellent, if a little expensive, alternative to the Apple iPad Pro.
Just as Good as a Surface Pro but More Laptop Than Tablet
Microsoft Surface Book 2 13.5-Inch
This is a brilliant device and one of the most powerful and refined 2-in-1 devices out there. With a highly capable quad-core processor and 16GB of RAM hidden beneath the bonnet, this is a slightly more compact and portable version of the popular 15-inch Surface Book so favored with Windows users all around the world.
The design of the Surface Book 2 allows for the screen to detach with a satisfying click, and switching from laptop to tablet mode is super quick and easy. This is one of the lightest and thinnest Windows 10 tablets available, and back in laptop mode, the iconic fulcrum hinge acts like the spine of a book to angle the screen without worrying about the device tipping over.
With a sharp, high-resolution PixelSense display, a smooth trackpad and keyboard, as well as the addition of 2 full-sized USB 3.1 ports, a USB-C port, and a full-size SD card reader, this laptop and tablet combo has a premium look and feel about it.
Considering the number of technical innovations that can be found in this model, it is a little disappointing to find that the battery life is less than 8 hours in most cases. While charging via the Surface Connect port is quick and easy, no one wants to be tied to the power source while they are away.
Authentic Notebook-Style Laptop That Converts To a Tablet in Seconds
Acer Spin 5 Convertible Laptop
If you are looking for a 2-in-1 that offers an authentic notebook experience, this is about as close as you are ever going to get. Offering all the power and performance of a laptop, with a touch screen tablet's versatility, this is an awesome little beast for use at home, at school, and even on vacation.
Fully-loaded with a powerful Intel Core i7-1065G7, a 2,256 x 1,504 IPS display, 16GB of RAM, and 512 GB of storage, this laptop has more than enough punch to open multiple windows, surf the internet, and fire up the word processor all in 1 go. The Intel Iris Plus graphics may not capture the imagination of serious gamers, but the visuals are impressive none the less.
The touch screen display is great for making notes using the stylus, and both the keyboard and trackpad are smooth and responsive. There is also an impressive number of ports on the Spin 5 given its compact dimensions, and you can enjoy charging and storing using the 2 Thunderbolt 3 capable USB-C ports, a dedicated DC-in connector, an HDMI output port, a MicroSD card readers, 2 USB-A 3.2 Gen ports, and a headphone jack with built-in mic support.
Bottom Line: The battery life on this model isn't too bad either, averaging around 7 hours. While it may not offer the 10+ hours that some bigger brands do, it also doesn't cost as much.
Iconic Yoga With Flip-Fold Design
Lenovo Yoga C940-14 FHD Touch
Featuring the awesome power of the Intel Core i7 processor, paired with Iris Plus Graphic, up to 16GB of RAM, and 2TB of storage, this brilliant compact laptop with innovative design features and impressive graphics is an improvement on the much loved earlier iterations of Lenovo's iconic Yoga.
Under the hood, the internal power capacity makes for fast page opening and super-smooth transitions, while the comfortable keyboard is easy to work on all day long. With a rotating soundbar and a wealth of ports, including USBs, this is a good choice for students, travelers, and anyone who wants a great looking laptop that isn't made by Apple.
Unique features, including a pen garage that stores the stylus and charges it when not in use, as well as a very impressive and highly responsive touch screen, make this an intriguing contender from the Chinese computer giant that shouldn't be overlooked.
One of the few downsides of this laptop is the battery life, which strangely seems to have decreased in this recent upgrade. Unfortunately, Lenovo has not yet managed to balance a more powerful CPU and incredible graphics with a decent amount of battery life, leading to a very mediocre 6 hours worth of movie watching or image editing.
If you only intend to use your laptop for a few hours at a time while being close to the power outlet in your hotel room, then this is still a great travel laptop. For adventurers who intend to spend more time on the road, though, this may not be the one.
Final Thoughts
Traveling with a laptop is usually the remit of those who need to write, edit, or work hard while they are away. On the other hand, tablets are most commonly used as a tool for anyone who just wants to browse the internet, update their Insta, and play games on the go.
Whatever device you choose to take with you on your next trip, decide in advance what you really need to use it for, and the choice between a laptop and a tablet should be an easy one to make.