Google Fi International Phone Plans – Countries, Coverage, Rates, and More
Having an international data plan can make a world of difference when you travel abroad.
Instead of being reliant on free Wi-Fi when you travel, you can access maps, messages, emails, and more, no matter where you are in the world. This makes it even easier to live like a local as you can find the best places to hang out and get in touch with your local friends quickly and easily.
Until recently, it was really tedious and expensive to get an international data plan. You had to either spend time buying local SIM cards in every country you visited, or you had to purchase an expensive international roaming plan from your carrier. These plans used to cost a pretty penny, too, with data being charged by the megabyte.
Things have changed, though. Nowadays, we're actually seeing more and more U.S. cell phone providers include international roaming with post-paid plans. We've shown you T-Mobile's offerings in the past, but today we want to look at a newcomer to the international roaming space: Google Fi.
Google launched Google Fi under the name of Project Fi in 2015. At the time, it was branded as an Android-only cell phone that piggybacked off existing Sprint, T-Mobile, and U.S. Cellular towers around the U.S. Over the years, though, the service has rebranded, opened its service to iPhones, and — most importantly — added international roaming service. In fact, Google Fi now offers free roaming in over 200 countries!
While this sounds awesome on paper, you should still do your research before switching your phone service to Google Fi. In this article, we'll run you through all of Google Fi's plans and discuss their international roaming capabilities. Then we'll round out the article with a look at the pros and cons of Google Fi.
So without further ado, let's dive in!
A Look at Google Fi's Cell Phone Plans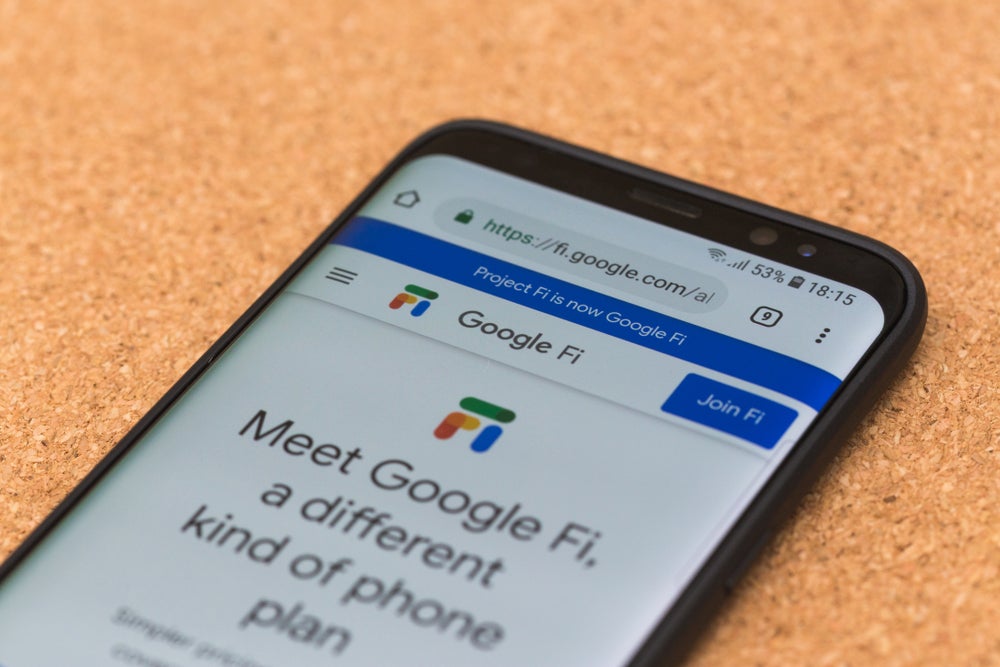 Google Fi offers 2 different plans: Flexible and Unlimited. These plans have different features and prices, both of which we've broken down in the paragraphs below. After the comparison, we'll take a look at Google Fi's international data plans and iPhone support and will discuss which plan is best for different types of consumers.
Google Fi Flexible Overview
Google Fi's Flexible plan is the carrier's standard plan.
It includes unlimited texts and calls but charges $10 per gigabyte of data based on your usage. Thankfully, there's a $60 cap on data usage, so you won't be charged for additional data after you've used 6 GB. In our experience, though, data is throttled to 256 kbps (in other words: very slow) after 15 GB of usage.
As far as pricing goes, the Flexible plan starts at $20 a month for a single line but can be as cheap as $16 per month with a 5-person plan. Taxes and government-imposed fees are not included in this pricing and will be calculated and billed based on your billing addresses.
Google Fi Unlimited Overview
The Google Fi Unlimited plan is for those who use lots of data.
Like the Flexible plan, the plan includes unlimited texts and calls when in the U.S. But unlike Flexible, the Unlimited plan includes unlimited data that isn't charged per gigabyte. Instead, 1 monthly fee will give you all-you-can-eat data for the month.
Better yet, your data speeds are unthrottled for your first 22 GB of usage (but are slowed down thereafter). Google notes that "video may stream at DVD-quality (480p)" after this 22 GB limit, so you'll still be able to use your data plan for most tasks.
Pricing is simple, too. A single line costs $70 per month, and you'll still get a discount when you add more people to your plan. For example, 4 lines cost $45 per line per month, giving you a $25 discount per line. Like the Flexible plan, taxes and government fees aren't included in this number, so 911 fees, sales tax, etc. will be added to your bill.
Where Does International Roaming Come Into Play?
International roaming is included at no charge with both the Flexible and Unlimited Google Fi plans.
On the Flexible plan, international data is charged at the same $10 per GB as domestic data. Further, international data is still free after 6 GB ($60) on the Flexible plan, but as discussed earlier, you'll still experience slower network speeds after using 15 GB of data.
Google Fi members on the Unlimited Plan can use as much international data as they'd like, but like at home, data speeds are throttled after 22 GB (meaning that videos will stream at 480p quality). This is still much faster than the Flexible plan's throttle and is perfectly fine for most smartphone tasks.
Both the Flexible and Unlimited plans offer free international texting while calls cost $0.20 per minute regardless of country or region. Further, Unlimited plan members can make calls to 50+ foreign countries from the U.S. for free, while Flexible plan members will pay per minute when calling foreign numbers from the U.S. You can use this tool on the Google Fi website to find how much a call to your country of choice costs.
Even better, Android users (more on iPhone later) can use their phone's mobile hotspot feature to tether their phone to a laptop, tablet, or other Wi-Fi enabled device for free when traveling abroad. This is especially important for remote workers that want to work at cafes and coffee shops abroad without being tied down to a Wi-Fi hotspot.
Which Google Fi Plan is Right for You?
Both of these plans have their merits, so it can be hard to choose which one to sign up for. Here's a quick look at why you might pick 1 Google Fi plan over the other.
Get the Google Fi Flexible plan if you…
Use less than 5 GB of data per month.
Don't mind tracking your data usage.
Don't make calls to international phone numbers.
Get the Google Fi Unlimited plan if you…
Use 5 GB or more of data per month.
Don't want to track your data usage every month.
Frequently use the mobile hotspot to share your phone's data connection with a laptop or tablet.
Make calls to select foreign countries when you're in the U.S.
Bottom Line: Get the Unlimited plan if you use more than 5 GB of data per month. Otherwise, stick with the Flexible plan.
A Quick Note For iPhone Users
There's no doubt that Google Fi is Android-focused — just think about it… Fi was developed by Google!
Thankfully, though, Google Fi added iPhone support in late 2018. iPhone users with unlocked phones can now use Google Fi service after ordering a Google Fi SIM card online. To do this, just head over to the Google Fi website and sign up for a plan as usual – Google will then mail you an iPhone-compatible SIM card.
We've found that Google Fi service works mostly fine with iPhones, but there are still a few things to keep in mind. The first is that you must have an iPhone 6, SE, 6 Plus, or newer in order to use Google Fi service. This means that older phones like the iPhone 5, 5S, and 5C are unsupported at this time.
Hot Tip: iPads with cellular data also support Google Fi for data. Just follow Google's on-screen instructions when you sign up for service to activate.
Further, text messaging isn't supported out of the box — instead, you'll have to manually set up carrier settings in order to receive texts. Thankfully this isn't hard to do and Google will walk you through the steps when you set up Google Fi on your iPhone for the first time. The process should only take a few minutes.
Unfortunately, there are a few Google Fi features that are completely unsupported on the iPhone. This includes international mobile hotspot, international visual voicemail, and sending texts over Wi-Fi. The latter isn't a huge deal as international texting is included with all plans, but the lack of international mobile hotspot and visual voicemail can be detrimental for some users.
Finally, iPhones are limited to the T-Mobile network for calls, data, and texts within the U.S. This means that the Sprint and U.S. Cellular options are unsupported, giving iPhone users significantly less coverage than their Android counterparts. Thankfully, international coverage is unaffected and iPhone users can roam on all of Google Fi's international partner networks.
With all this being said, iPhone users should keep the downsides in mind when considering Google Fi service — especially if the main reason for the switch is international mobile data.
Google Fi's Supported Countries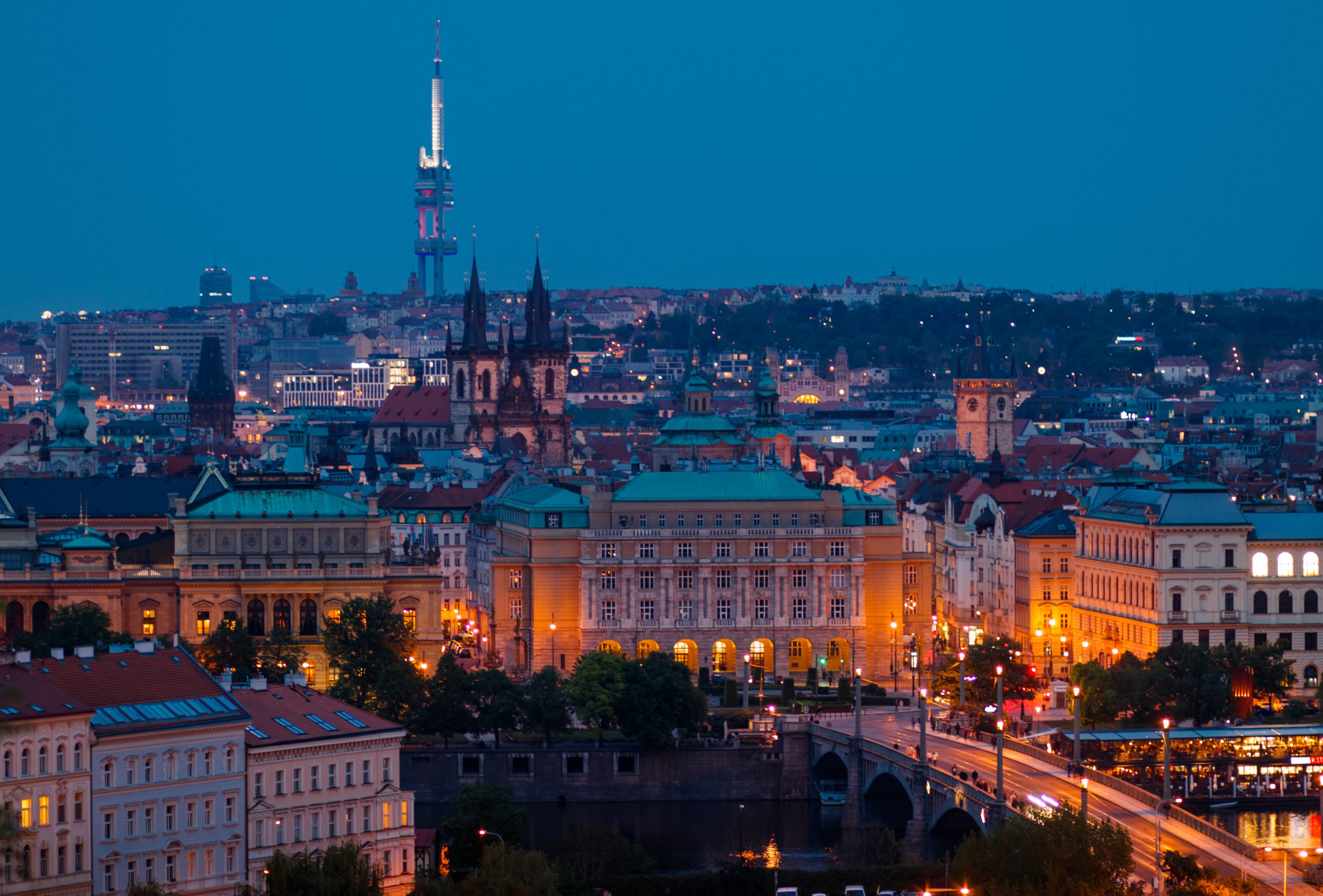 As discussed earlier, there are over 200 countries supported by Google Fi's international call, text, and data roaming. These countries span all inhabited continents, so you'll be hard-pressed to find a country that isn't supported.
Regardless, it's still smart to check if the countries that you're traveling to are supported by Google Fi before you depart. To do this, just navigate to Google Fi's list of supported countries and search for your destination(s). If you find it on the list, you won't pay a cent for texts and data — you'll only be liable for $0.20 per minute phone calls.
Hot Tip: Use Skype, FaceTime, WhatsApp, Facebook Messenger, and other calling apps to avoid the $0.20 per minute international calling fee.
If your location isn't on this list, you won't be able to use Google Fi when traveling internationally, even for a fee. If you find yourself traveling to one of these locations, you'll need to purchase a local SIM card when you land. You will, however, be able to make free Wi-Fi calls using your Google Fi phone number when your phone is connected to Wi-Fi.
Pros and Cons of Google Fi's International Data Plans
Now that you have a good look at Google Fi and it's international data plans, let's break down their pros and cons. Keep these in mind as you make a decision on if Google Fi is the right cell phone carrier for you.
Pros of Google Fi's International Data Plans:
Free texts and high-speed data when traveling abroad.
International coverage in 200+ countries worldwide.
No data throttling until hitting 22 GB of usage on the Unlimited plan or 15 GB on the Flexible plan.
Very transparent pricing and discounts for multi-person plans.
The signup process is completely digital, so there's no need to trek to a phone store.
Cons of Google Fi's International Data Plans:
International mobile hotspot and visual voicemail are unsupported on the iPhone.
iPhones can only use the T-Mobile network when in the U.S. while Android phones can use T-Mobile, Sprint, and U.S. Cellular.
Flexible plans throttle to 256 kbps — this is fast enough for maps and messaging, but too slow for other tasks.
International calls cost $0.20 cents per minute.
Final Thoughts
We believe that Google Fi is one of the most flexible U.S. phone plans for international travelers. Its transparent pricing and complimentary high-speed international data roaming make the plan great for digital nomads that travel often — something that's especially true for Android users, as international mobile hotspot is included for these devices.
On the other hand, Google Fi is not great for iPhone users and those who need to take calls when abroad. As discussed in the article, international mobile hotspot, visual voicemail, and Wi-Fi texting aren't supported on iPhones. Further, there are no international calling plans available for Google Fi users — instead, you'll have to pay $0.20 per minute on all calls when you're abroad. If these things are important to you, you may want to read about T-Mobile's international plans instead.
Do you use Google Fi? Let us know your thoughts in the comments!