The Best International Cell Phone Plans For Travelers [Verizon, T-Mobile, AT&T, Sprint, Google Fi]
Your phone is your map, source of information, and a translator. These modern conveniences have made international travel easier and safer. Whether you're leaving for a year abroad, going off to become an expat, or are just heading for a long weekend in Mexico, you'll need to sort out what you want to do for an international cell phone plan.
Similar to figuring out how international plugs work, making sure your passport is ready, and deciding on what to pack, your phone requires some preparation before you leave to travel internationally.
If you decide to stick to your current carrier or switch cell phone providers, the company you work with may charge you extra for your travels. Make sure you understand your plan carefully and know what it will cost to use your data, minutes, and texts — and what happens when you go over.
Which plans work the best, what do they offer, and what do they cost? These are some important questions you'll need to consider when looking at what options will work best for you.
In this post, we'll take a look at:
What a world phone is, and how to equip yourself for international travel
What international plans each of the major cell phone carriers offer
What the pros and cons of each service are
Who each cell phone plan service is best for
What Phones Can You Use Internationally?
Once a few technical words get thrown around, many people think they won't be able to understand how any of this works. Don't worry, using a phone overseas isn't as difficult as it can sometimes sound.
The first thing to understand is that different companies and countries all use their own technologies and frequencies. You need a phone that is compatible with these technologies.
Verizon and Sprint in the United States use a technology called CDMA (Code Division Multiple Access). Most other carriers and the world use what's called GSM (Global System for Mobile Communication). There are phones on Verizon and Sprint that also support GSM, but those that don't won't work as world phones.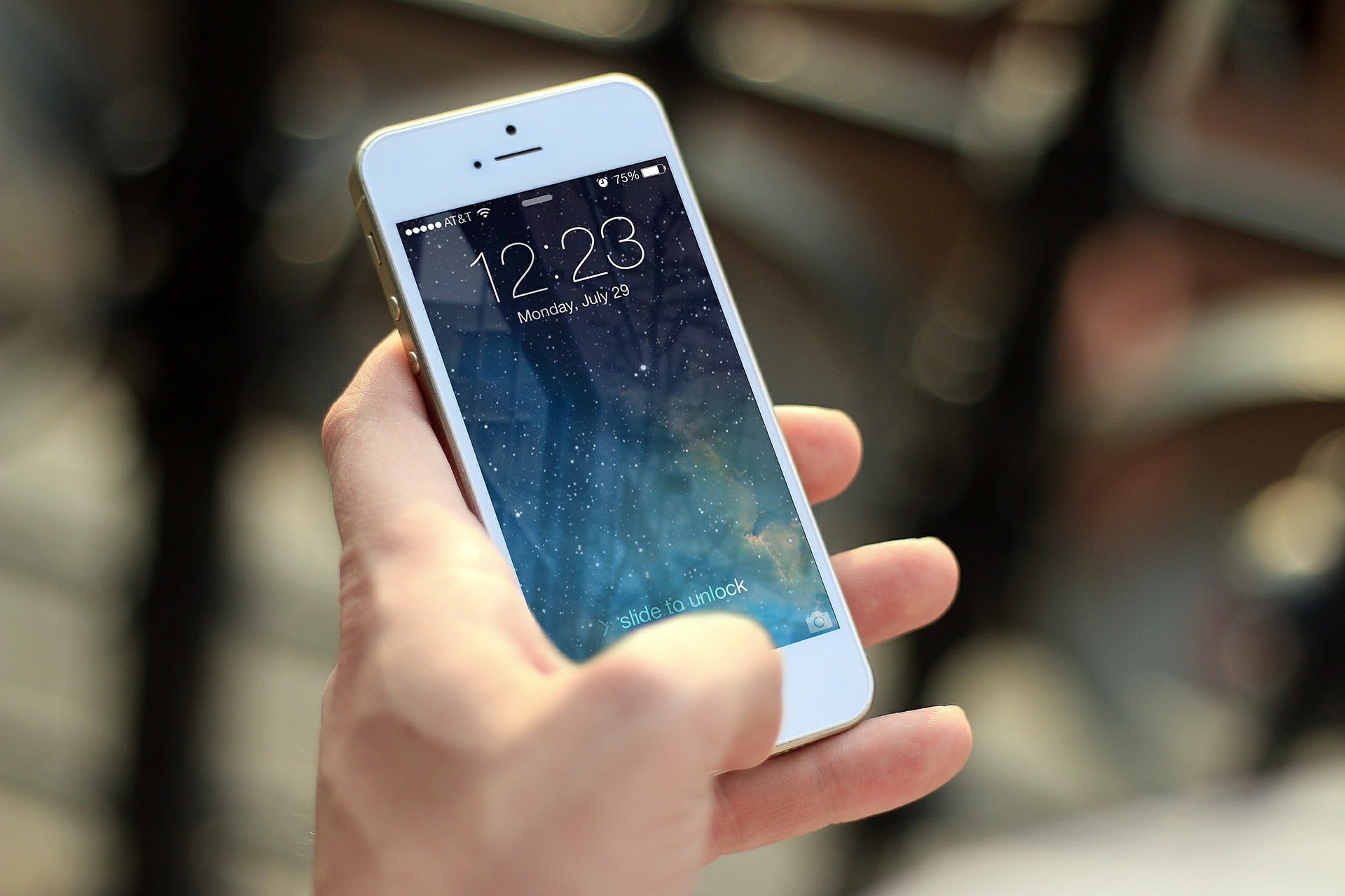 Rather than explain the technical differences between GSM and CDMA, which often confuses folks, it's important to understand that carriers use different technologies, and different parts of the world use different systems — what is relevant for you is which plans and carriers you can use abroad.
Hot Tip: If you bought a phone advertised as "unlocked" or "SIM-free," it should be designed to be ready to use on global GSM networks.
Every carrier offers a list of popular models of "world phones," including such options as the iPhone XRS Max and Samsung Galaxy S10.
Many of the phones you get for free or discounted in exchange for signing up for a service contract are locked. This means they are locked to the network the contract is with. Your cell phone provider prevents your phone from using another network, and it may not be able to work internationally.
Hot Tip: If your phone is locked, try asking your cell phone company if they will unlock it for you.
The Best International Cell Phone Plans
Unfortunately, there isn't a one-size-fits-all option for international cell phone plans. Below, you'll find information on all the major carriers and their plan options, along with the pros and cons of each. Use this to sort out what will work best for you and go with your gut.
Be aware that your needs will be different if you are traveling short-term versus a month or more. Plans like Verizon's Above Unlimited have restrictions when you use more than 50% of your talk, text, or data while you're traveling internationally (meaning, you shouldn't use a U.S.-based plan when abroad full-time). They sometimes severely limit (or even cancel) your cell phone service when this happens. Keep this in mind when you're reviewing your options.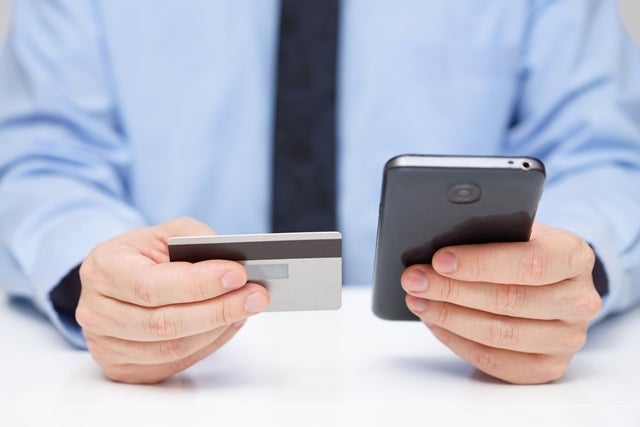 Your first option on Verizon is their TravelPass plan, which gives you the option to take your regular talk, text, and data with you on your trip (meaning, you use whatever amount of talk, text and data speeds you regularly use within the United States).
You will be charged $5 a day (on every line) for days you use your service in Mexico and Canada. There is a list of 130 additional countries where you can use your phone at a rate of $10 per day. Most popular countries are included in this list, such as Argentina, Australia, Chile, France, the Netherlands, South Africa, the United Kingdom, and more.
Activating your TravelPass through the Verizon Wireless app is all you need to do to have coverage and it's a simple add-on to your normal monthly bill.
When you arrive at an international location, your phone will automatically recognize where you are and will connect to the local signal. Once it does, your TravelPass kicks in and it won't renew or use another pass until 24 hours (not a full calendar day) have elapsed. If you land in a foreign country at 2 p.m. on one day and leave at 11 a.m. the next day, you only use 1 TravelPass.
Verizon TravelPass Countries
Albania
Chad
Greece
Liberia
Palestinian Territory
Spain
Aland Islands
Chile
Greenland
Liechtenstein
Panama
Sri Lanka
Algeria
China
Grenada
Lithuania
Papua New Guinea
Suriname
Anguilla
Christmas Island
Guadeloupe
Luxembourg
Paraguay
Svalbard
Antigua And Barbuda
Colombia
Guam
Macao
Peru
Swaziland
Argentina
Congo
Guatemala
Macedonia
Philippines
Sweden
Armenia
Costa Rica
Guernsey
Madagascar
Poland
Switzerland
Aruba
Cote D'ivoire
Guinea
Madeira and Azores
Portugal
Taiwan
Australia
Croatia
Guinea-Bissau
Malawi
Qatar
Tajikistan
Austria
Curacao
Guyana
Malaysia
Reunion
Tanzania
Azerbaijan
Cyprus
Haiti
Mali
Romania
Thailand
Bahamas
Czech Republic
Honduras
Malta
Russia
Timor-Leste
Bangladesh
Denmark
Hong Kong
Martinique
Rwanda
Tonga
Barbados
Dominica
Hungary
Mexico
Saint Barthelemy
Trinidad and Tobago
Belarus
Dominican Republic
Iceland
Moldova
Saint Eustatius & Saba
Tunisia
Belgium
Ecuador
India
Mongolia
Saint Kitts And Nevis
Turkey
Belize
Egypt
Indonesia
Montenegro
Saint Lucia
Turks and Caicos
Benin
El Salvador
Iraq
Montserrat
Saint Maarten (Dutch)
Uganda
Bermuda
England
Ireland
Morocco
Saint Martin (French)
Ukraine
Bolivia
Estonia
Isle of Man
Mozambique
Saint Vincent and the Grenadines
United Arab Emirates
Bosnia and Herzegovina
Faroe Islands
Israel
Myanmar
Samoa
United Kingdom
Botswana
Fiji
Italy
Nauru
San Marino
Uruguay
Brazil
Finland
Jamaica
Netherlands
Saudi Arabia
Uzbekistan
British Virgin Islands
France
Japan
Netherlands Antilles
Scotland
Vanuatu
Brunei Darussalam
French Guiana
Jersey
New Zealand
Senegal
Vatican City
Bulgaria
French Polynesia
Jordan
Nicaragua
Serbia
Venezuela
Burkina Faso
Gabon
Kazakhstan
Niger
Seychelles
Vietnam
Cambodia
Galapagos Islands
Kenya
Nigeria
Sierra Leone
Wales
Cameroon
Gambia
Korea, Republic of (South)
Northern Ireland
Singapore
Zambia
Canada
Georgia
Kuwait
Northern Mariana Islands
Slovakia
Cape Verde
Germany
Kyrgyzstan
Norway
Slovenia
Cayman Islands
Ghana
Laos
Oman
Solomon Islands
Central African Republic
Gibraltar
Latvia
Pakistan
South Africa
If you use a lot of data uploading photos and using maps while you're traveling, then you should be aware that the 4G speeds you rely on with Verizon are only available for your first 512 MB on the TravelPass. Once you've passed 512 MB, Verizon will throttle your speed down to 2G.
The Verizon Wireless Above Unlimited plan will offer you unlimited data, no contract, for $95 per month. You can receive a $5 a month discount if you set your payments to auto-pay.
This plan isn't an add-on, but is one that you can use when you're on brief trips abroad when you feel like it. Essentially, instead of charging you separate per-use days like the TravelPass add-on, the passes are built-in to the plan itself.
Talk, text, and data are included while you're in Mexico and Canada (no extra charge) and the plan comes with 5 TravelPasses every month. This means you can use a TravelPass for talk, text, and data in 130 countries for 5 days per month with no extra expense. If you exceed the 5 free days a month, then you'll continue at the normal rate of $10 per additional day.
Again, once you've used 512 MB of 4G speeds, you'll be throttled down to 2G.
For comparison, if you decide to pay as you go on Verizon while abroad, you'll be charged top rates. It costs $.99 a minute for calling in Canada and Mexico, $1.79+ in most other countries, $.50 for every text you send, $.05 for every text you receive and $2.05 for every MB of data you use. A simple app download or directions on a map can cost you several hundreds of dollars, so keep this in mind if you decide to pay as you go.
For cruise ships, there's a fairly basic plan that's included with your basic service. It will cost $2.99 a minute for calling, $.50 to send a text, and $.05 to receive a text; no data capabilities are available while at sea.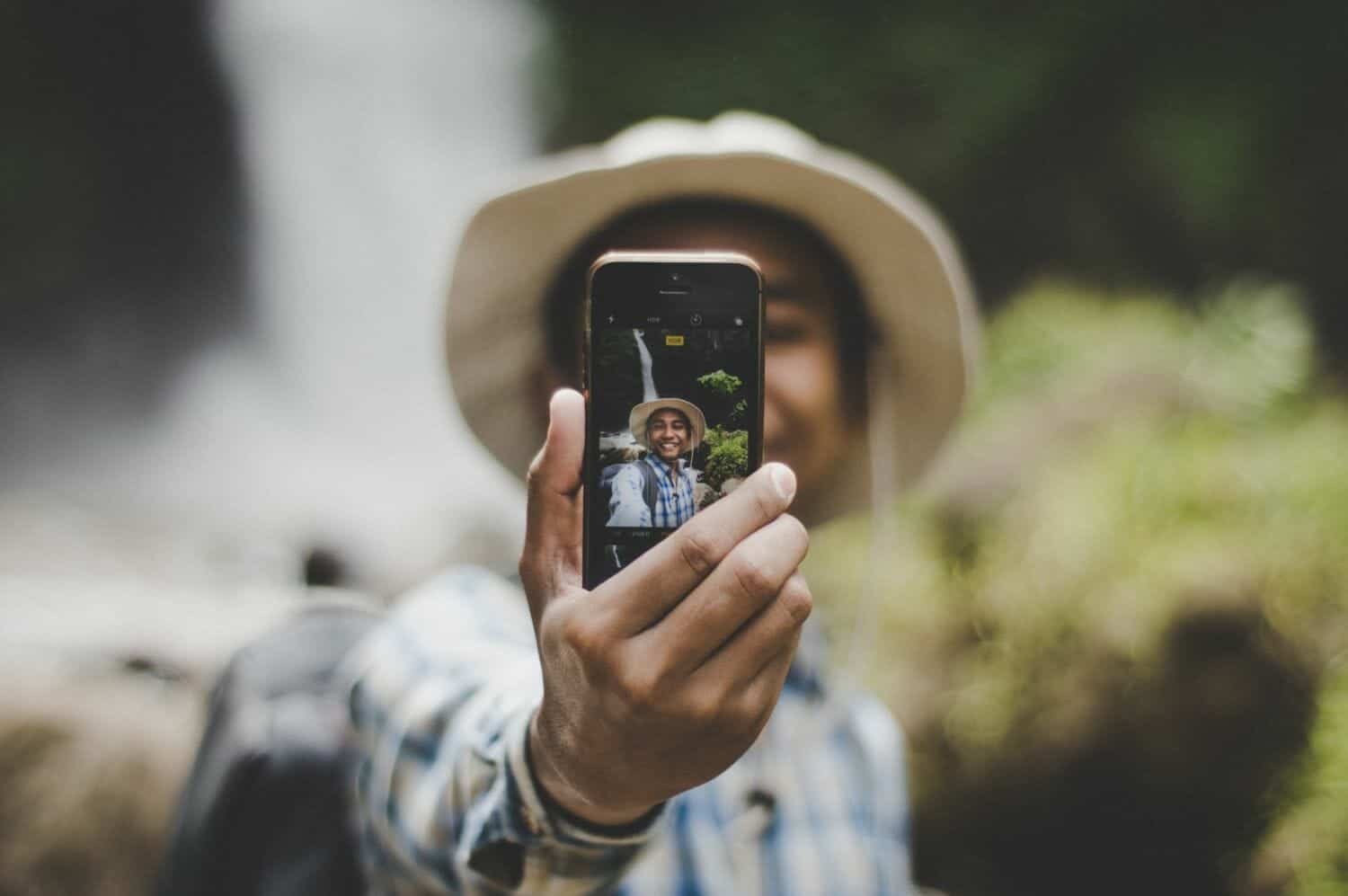 Pros:
You don't have to worry about unlocking a phone because you're still on the Verizon network.
It's easy to add for short trips.
The Verizon U.S. LTE coverage has been great for a long time.
The unlimited plan includes the 5 TravelPasses, as well as free talk and text in Mexico and Canada.
Your personal number stays the same at no extra cost.
Cons:
This option can be pricey. The $5-$10 a day TravelPasses add up quickly, especially with multiple lines and on long trips.
While there are many places covered in their 130 locations, there are also many that still aren't, so you'll want to check to be sure you'll have coverage for your specific trip before signing up.
Bottom Line: This Plan Is Great For: People who already use Verizon and don't want to have to call to add an international add-on. If you take frequent and short trips abroad in areas where they have service, the Above Unlimited is a great choice.
T-Mobile
T-Mobile is a great option for international travel because their plans make things simple.
The T-Mobile One plan for unlimited data lets you keep your unlimited data and texting when you travel to 210 locations. However, they cap your data at a shockingly low 128 kbps. This means that even just browsing web pages (exclusive of video) you'll be throttled down to 2G speeds. They also charge for international phone calls, so if you talk a lot on your phone this can become expensive quickly.
To combat these downsides, T-Mobile offers International Passes for faster data while you're abroad. Their 5 GB pass keeps you on the 4G network for 10 days with unlimited calling at a cost of $35. They also have an option for 15 GB for 30 full days at $50.
Another option is a $5 pass with 512 MB of high-speed data and unlimited calling. This is much more limited, but if you're traveling for a short period and don't believe you'll be making many calls on FaceTime or another data-consuming app, this can be a simple add-on with enough to get online at faster speeds.
Cruise rates vary depending on the ship or destination you're traveling to (you can check here for rates), but as an example, if you choose to travel on the Royal Caribbean Voyager of the Seas which sails in the South Pacific, your at-home T-Mobile plan includes no data on the cruise ship, $.50 for sent texts, and $5.99 a minute for calls.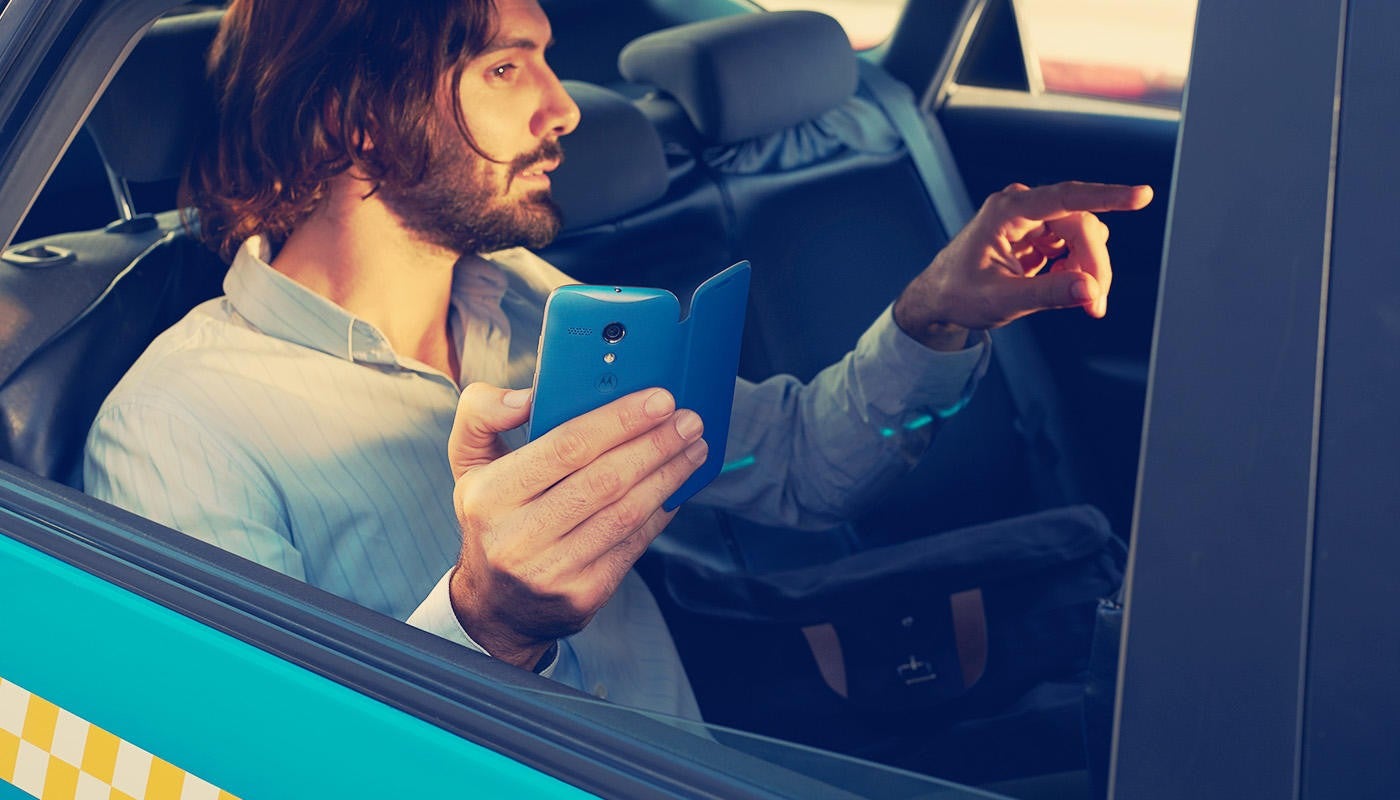 Pros:
The 2G speed data is free with your regular plan.
Expansive coverage in 210 locations, which basically means almost everywhere.
Cons:
While they cover a great many countries, when you get beyond major U.S. cities the coverage can be spotty.
International phone calls can become very expensive very fast since they are not included.
Bottom Line: This Plan Is Great For: People who travel frequently and want international service included at no additional expense. This plan is cheapest when you don't mind super slow 2G speeds when traveling abroad.
On both the Unlimited & More and the Unlimited & More Premium plans on AT&T, you will be able to travel to Mexico and Canada with all of your talk, data, and text already paid for. Their Mobile Share Plus plans allow you to use your talk, text, and data when you are in Mexico.
In 100+ other countries, AT&T offers an International Day Pass for $10 a day, offering the unlimited talk, text, and data already in your regular plan.
This charge can add up quickly when you're on longer trips, though. The AT&T Passport plan lets you use your normal within-U.S. plan for 30 days while you're out of the country. They recently redid this plan, since the old AT&T passport option only offered 200 MB of data, which is just not enough for most people.
The Passport plan costs $60 for 30 days and offers 1 GB of data and unlimited texting. You can raise this to 3 GB of data for $120 for the month. At that point, you should never go any further if you value your budget, because they charge you $50 for every GB over the 3 GB. Phone calls are not included and you will be charged $.35 per minute.
AT&T Destinations Included
Country
Day Pass
Passport
Country
Day Pass
Passport
Afghanistan
Lebanon
Aland Islands (Finland)
Lesotho
Albania
Liberia
Algeria
Liechtenstein
American Samoa
Lithuania
Andorra
Luxembourg
Angola
Macedonia
Anguilla
Madagascar
Antigua & Barbuda
Malawi
Argentina
Malaysia
Armenia
Mali
Aruba
Malta
Australia
Martinique
Austria
Mauritania
Azerbaijan
Mauritius
Bahamas
Mayotte
Bahrain
Mexico
Bangladesh
Moldova
Barbados
Monaco
Belarus
Mongolia, Rep. of
Belgium
Montenegro
Belize
Montserrat
Benin
Morocco
Bermuda
Mozambique
Bhutan
Myanmar
Bolivia
Namibia
Bonaire, St. Eustatius & Saba
Nepal
Bosnia & Herzegovina
Netherlands Antilles (includes Curaçao only)
Botswana
Netherlands
Brazil
New Zealand
Brunei
Nicaragua
Bulgaria
Niger
Burkina Faso
Nigeria
Burundi
Northern Ireland (See listing for United Kingdom)
Cambodia
Northern Mariana Islands
Cameroon
Norway
Canada
Oman
Cape Verde
Pakistan
Cayman Islands
Palestinian Authority
Central African Republic
Panama
Chad
Papua New Guinea
Chile
Paraguay
China
Peru
Colombia
Philippines
Congo, Republic of
Poland
Congo, Democratic Republic of (Zaire)
Portugal
Costa Rica
Qatar
Croatia
Reunion Island
Curacao
Romania
Cyprus
Russia
Czech Republic
Rwanda, Rep. of
Denmark
Samoa
Dominica
San Marino
Dominican Republic
Sao Tome and Principe
East Timor
Saudi Arabia
Ecuador
Scotland (See listing for United Kingdom)
Egypt
Senegal
El Salvador
Serbia
England (See listing for United Kingdom)
Seychelles
Equatorial Guinea
Sierra Leone
Estonia
Singapore
Faroe Islands
Slovakia
Fiji
Slovenia
Finland
South Africa
France
South Korea
French Guiana
South Sudan
French Polynesia (Tahiti)
Spain
Gabon
Sri Lanka
Gambia
St. Barthelemy
Georgia
St. Kitts & Nevis
Germany
St. Lucia
Ghana
St. Maarten
Gibraltar
St. Martin
Greece
St. Vincent & the Grenadines
Greenland
Sudan
Grenada
Suriname
Guadeloupe
Svalbard
Guam
Swaziland
Guatemala
Sweden
Guernsey
Switzerland
Guinea
Taiwan
Guinea-Bissau
Tajikistan
Guyana
Tanzania
Haiti
Thailand
Honduras
Togo
Hong Kong
Tonga
Hungary
Trinidad & Tobago
Iceland
Tunisia
India
Turkey
Indonesia
Turks & Caicos
Iraq
Uganda
Ireland
Ukraine
Isle of Man
United Arab Emirates
Israel
United Kingdom
(England, Northern Ireland, Scotland, Wales)
Italy
Uruguay
Ivory Coast
Uzbekistan
Jamaica
Vanuatu
Japan
Vatican City
Jersey
Venezuela
Jordan
Vietnam
Kazakhstan
Virgin Islands, British
Kenya
Wales (See listing for United Kingdom)
Kiribati
Western Sahara
Kuwait
Yemen
Kyrgyzstan
Zambia
Laos
Zimbabwe
Latvia
If you're headed onto a cruise, AT&T also has you covered with 2 plans. Their $100 a month plan includes unlimited talk and text and 200 MB of data, with additional data costing $2 per MB. Their $50 a month cruise package includes 50 minutes of talk (overages charged at $2 per minute), unlimited texting and no data.
Data on cruising is expensive no matter which plan you choose, so if you can, subscribe to the onboard Wi-Fi that your cruise ship may offer.
For comparison, if you don't choose one of these plans, you're charged at insane rates: $3 per minute for talk, $.50 for each text sent and over $6 for every MB of data you use. Yikes!
Pros:
It's easy to use and add to your account.
You are staying on the AT&T network so you don't need to find an unlocked phone.
There isn't any data speed throttling, which is common on other networks.
You can take phone calls on your regular number without paying any extra fees.
Cons:
If you're on a share plan, you'll need to monitor the data usage.
While there are many places that are covered (over 100), there are many that still aren't.
The $10 fee every day for every line will add up very quickly. If you go on a family trip with 4 lines and are traveling for 5 days you could see an additional $200 on your monthly bill.
Looking for more information? See our detailed piece dedicated to AT&T International Phone Plans including countries, coverage rates, and more.
Bottom Line: This Plan Is Great For: People who love data and texting, but aren't big on making phone calls. It's not the best if you are on a shared plan and going to be buying an International Day Pass for everyone in your group, but the 30-day plans with unlimited data are excellent for users who mostly need their phones for data or texting while on an extended trip.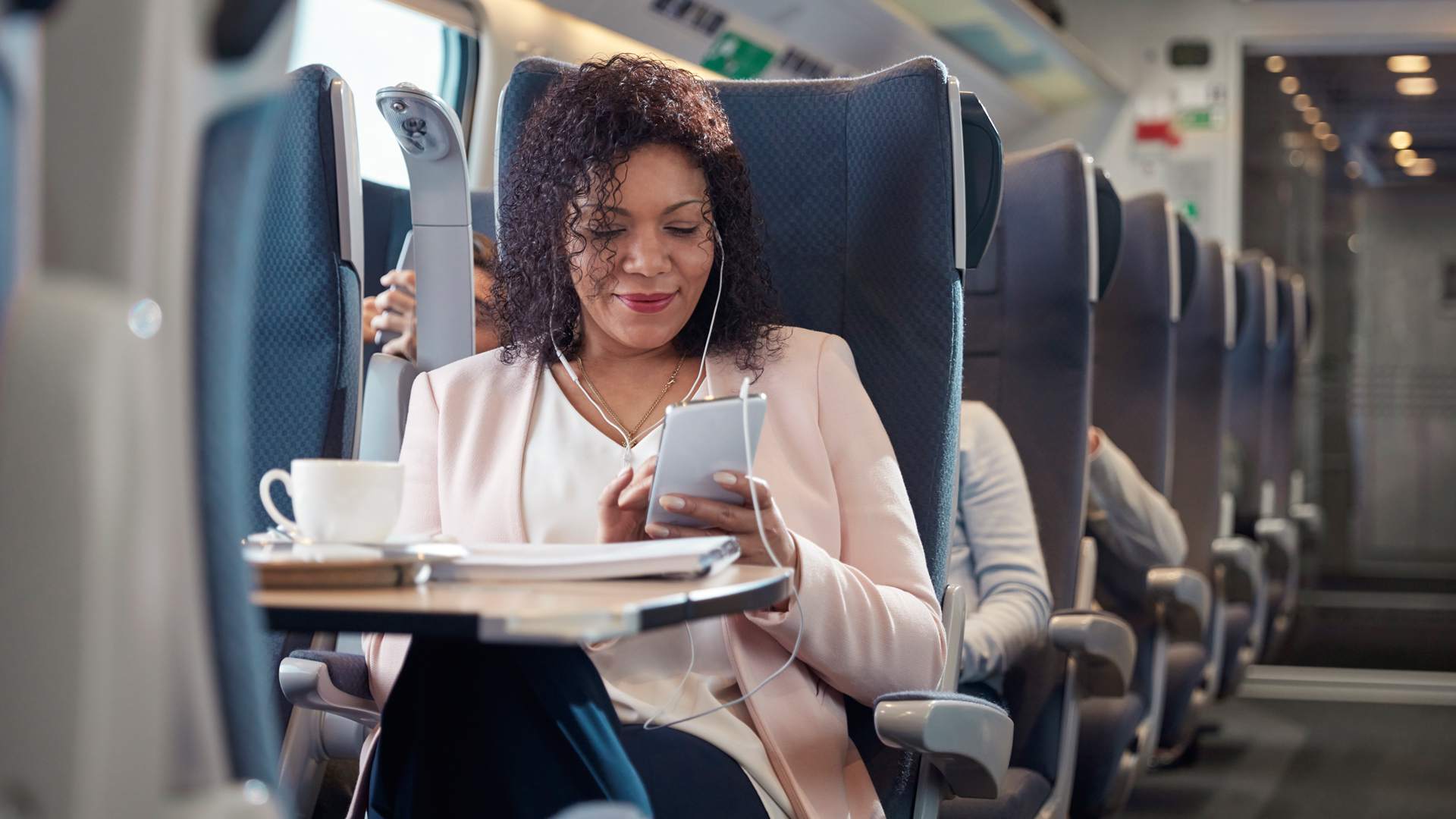 You can add Sprint Global Roaming to your regular plan and it can remain on your account for free for as long as you want to keep this add-on. By enabling this feature, you can travel to 185 locations with coverage for text and data included. This is only on 2G speeds, though, which is incredibly slow and will not allow you to stream video. It also doesn't include voice calling which are charged at $.20 a minute.
For faster speeds with the Global Roaming add-on, you can pay for a High-Speed Data Roaming Pass for 24 hours or a full week. The price will vary based on where you are traveling. In Canada and Mexico, a day pass will be $2 or a weekly pass will cost $10. Most other destinations will cost you $5 a day or $25 for a week. China is a notable exception as they charge $10 a day for day passes and $50 for a weekly pass.
Sprint also offers an unlimited plan that comes with benefits for traveling in Mexico and Canada, too. The Unlimited Basic plan ($60) comes with 5 GB of LTE data. It also includes unlimited talk and text for Mexico and Canada. The Unlimited Plus plan ($70) brings your data up to 10 GB per month — twice the amount of data for $10 more.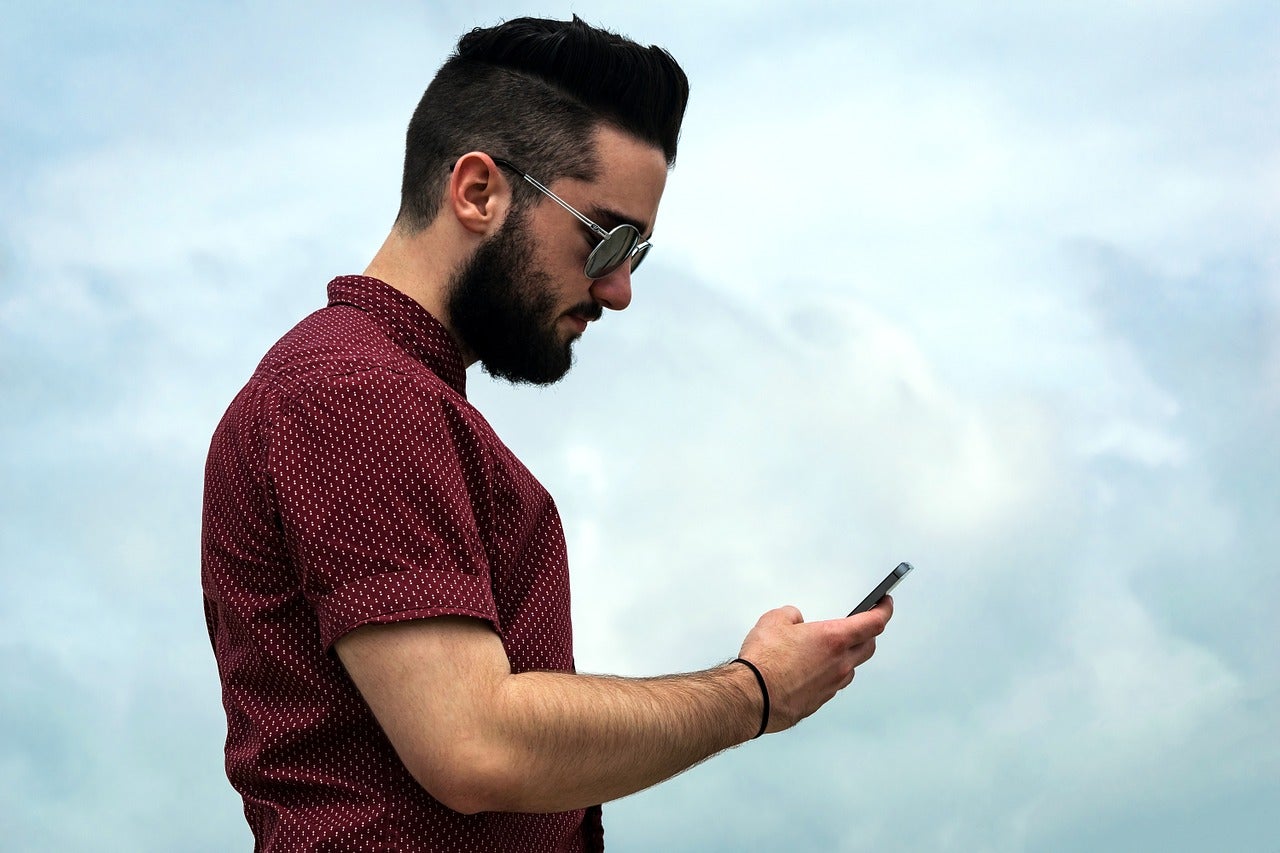 If you're traveling regularly to Mexico and Canada, Sprint offers the Unlimited Premium Plan for truly unlimited data at $80 a month.
On any of these unlimited plans, you'll have access to Sprint Global Roaming in most locations around the world (185 locations). For only $5 more per month, you can enjoy unlimited data, text, and calls in Japan — a super unique option to Sprint. If you're headed to Tokyo, this is by far one of the best money-saving plans to be able to talk abroad.
Cruise ship rates vary by the vessel you're on and the destination you're going to, but typical rates for the Royal Caribbean Adventure of the Seas are $2.50 for calls, $.50 for texts and $60 for up to 100 MB of data, or $100 for up to 250 MB of data.
Pros:
If you're good with 2G speeds (just checking emails, really), then you have an option for free international usage.
Sprint offers good deals for people traveling to Mexico and Canada.
There is coverage for 185+ locations, which is most places.
Sprint is an excellent choice when traveling long-term in Japan.
Cons:
Traveling to China is exceptionally expensive.
Sprint doesn't have great coverage at home in the United States, so domestic travel can be shaky. Considering you'll be using most of your plan within the U.S., you may want to consider this.
Bottom Line: This Plan Is Great For: Someone traveling to Japan, Mexico, or Canada. People who are okay with 2G speeds on their Mexico and Canada travels will be getting a great deal that also includes decent high-speed roaming. 
Alternative Choice: Google Fi
Google Fi doesn't come up as an option as a major carrier (yet). While it may not yet be a mainstream option, it is one that is becoming increasingly popular with frequent travelers.
Google Fi treats international data and domestic data the same. They use the cell towers of Sprint, T-Mobile, and US Cellular and cover over 200 locations.
Internationally, your calls will cost $.20, unless you are on Wi-Fi, which will be free. You still have unlimited text messages while traveling internationally.
Their plans cost $20 for a month of unlimited talk and text and every 1 GB of data is $10 a month. The data is rounded off to the nearest MB meaning you only pay for the data you actually use. If you are a heavy data user, they stop charging you at 6 GB. This means your bill will never be over $80 a month.
Google Fi offers a few phones, but it is also open to using most phones you've purchased elsewhere, including the iPhone. Buying one of their phones (like the Google Pixel or some of the Moto and LG phones) makes it so that you can switch between cell networks and hotspots easier.
If you're using Google Fi aboard a cruise ship, make sure to connect to the onboard Wi-Fi for free calls.
Pros:
International data and domestic data are treated the same.
Google Fi covers 170+ destinations.
There is no contract; you pay monthly.
To sign up for Google-Fi, they sometimes offer great incentives such as high-dollar gift cards or freebies.
Cons:
Even with the combination of T-Mobile, Sprint, and US Cellular cell phone towers, your coverage at home may vary.
Some users have found Google-Fi difficult to sign up for.
Bottom Line: This Plan Is Great For: Frequent travelers and those who have an approved phone or who are interested in buying a Google Pixel (or other phone sold by Google). It's important that the Sprint/T-Mobile/US Cellular cell towers work well for you in your local area when you're back at home.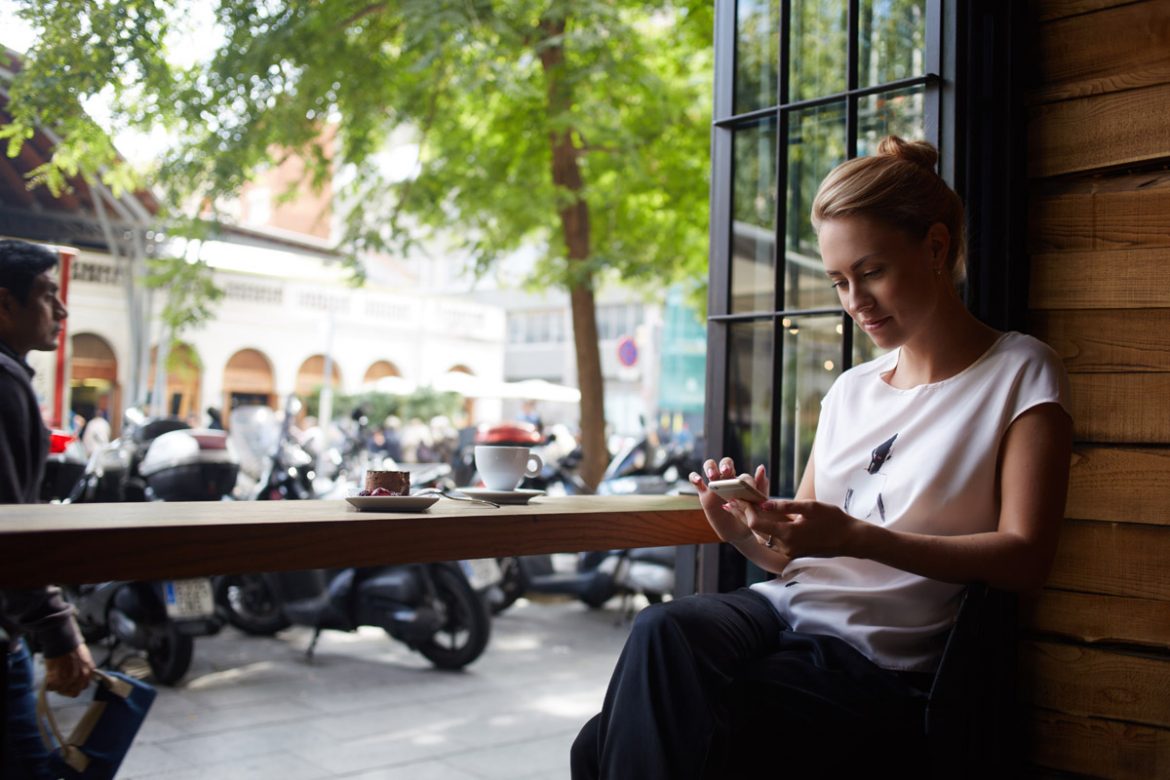 Saving on International Rates
There's no doubt that using your phone outside of the U.S. can be a bit pricey — most major plans cost more than you pay for your domestic service. To save on these costs while outside of the country, there are a few things you can do:
Connect to Wi-Fi
This may sound obvious, but it's one of the biggest ways you can save money. Most phone plans can make calls over Wi-Fi for no extra cost, and you are able to download movies, music, or check emails without using cellular data.
Most branded hotels offer some type of complimentary Wi-Fi for a daily nominal rate. When you're in your hotel, enable your phone to automatically connect to the hotel's signal so that you won't have to think about whether or not your phone is using international roaming rates. Outside of the hotel, many museums, restaurants, and even public spaces offer complimentary Wi-Fi.
Use a Hotspot
There are several major hotspots designed for traveling. One of the largest brands is Skyroam. For as little as $9 a day, you can enjoy unlimited data. The hotspots offer a flat daily rate so you don't have to worry about different charges for different areas or overages.
Since a hotspot usually provides unlimited data, it is more than likely cheaper than your traditional cell phone plan international service. You can connect your phone to this hotspot signal to make calls over Wi-Fi, download any necessary emails, and use your phone as a GPS, all without worrying about eating up precious data.
The only downside to using a hotspot is that it is an extra device you will have to carry with you when you are out. Some travelers clip the hotspot onto their belt, or stuff it in a backpack.
Turn off Your Cellular Data When You Aren't Using It
Many cell phone plans charge for every day you use talk, text, and data abroad — and the more days you use it, the higher your charges. There may be some days, however, where you don't need data as much — for example, you might be inside all day where you can connect to Wi-Fi, or you may be flying between countries where you will be away from a cell signal.
Whatever the case, if you shut off your cellular signal (or turn your phone in Airplane Mode, as many people do), your phone won't connect to a network and you won't be charged for that day's worth of usage.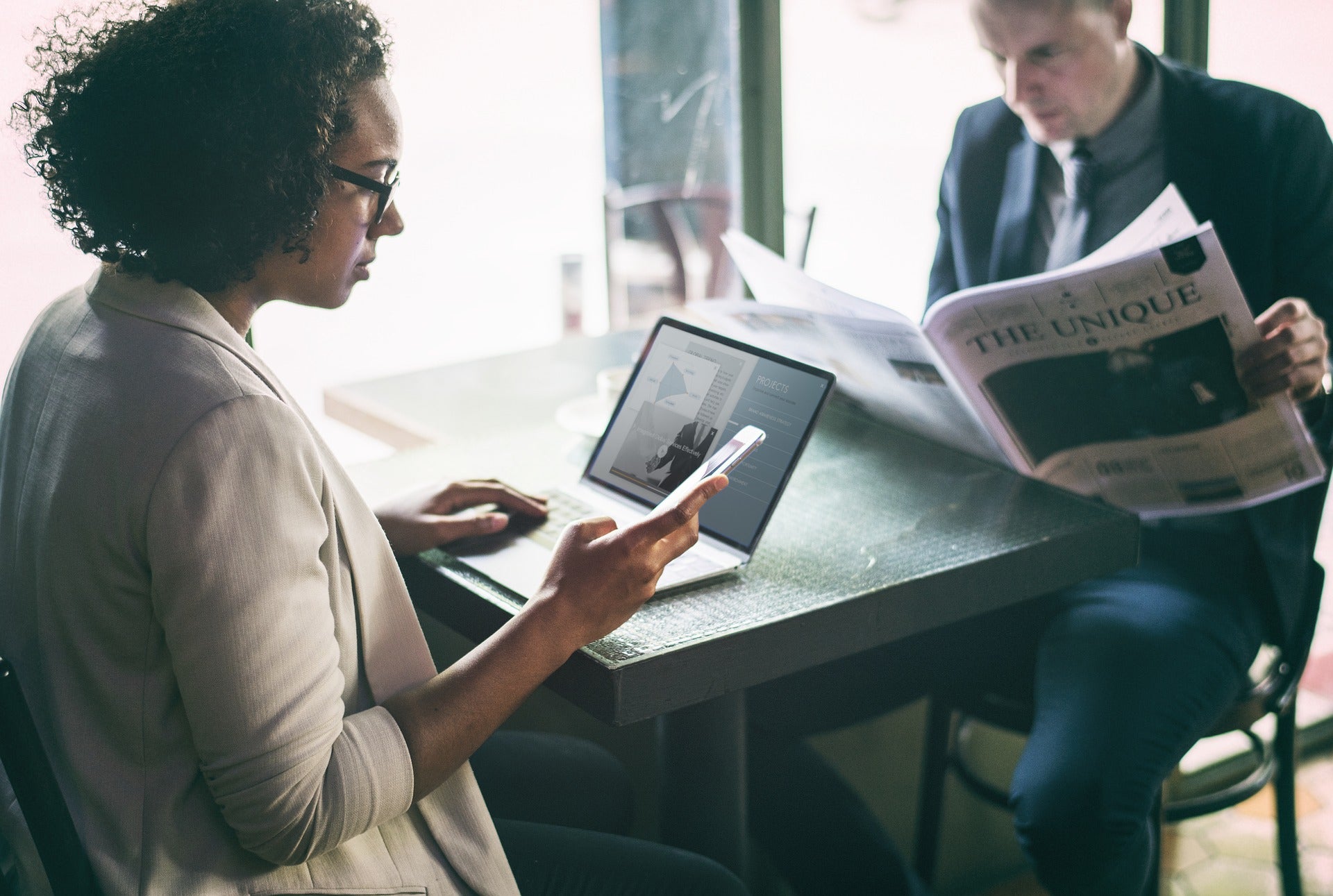 Final Thoughts
The best international cell phone plan will be an individual decision.
While Google Fi isn't one of the major mainstream U.S. carriers, it shouldn't be overlooked as it is one of the strongest options for international plans, especially those who rely heavily on data.
T-Mobile's plans are a strong option for those who need great coverage at home and internationally for frequent trips. AT&T's plan for travel is great for trips to Canada and Mexico since both are included in the most basic version.
Consider what your travel plans are — where you are going and how often, what your needs are at home, and whether voice, data, or texting is most important to you. When you know what your needs are, it's easier to make a decision on which are the best plans to get you the most coverage for the best price.