Non-Essential Travel: What It Means and How It Applies to Canada and Mexico
As a result of the COVID-19 pandemic, countries all around the world are temporarily halting all non-essential travel across their borders. But what is considered non-essential travel, and how will these new restrictions impact us here in the U.S.?
What Is Non-Essential Travel?
At a high level, non-essential travel refers to travel that is considered tourism or recreational in nature. Unfortunately, this distinction is not always straightforward as official definitions vary around the globe.
Recently, the U.S. Department of Homeland Security (or DHS) released a list of some reasons for which travel is considered non-essential across the land borders between the U.S. and Mexico/Canada:
Travel and tourism
Dining across borders
Picking up packages or non-essential goods
Gambling
To attend cultural events
What Is Essential Travel?
To start, these new restrictions will not prevent U.S. citizens and lawful permanent residents from returning to the U.S. (and vice versa). These restrictions are put in place to limit unnecessary contact between individuals.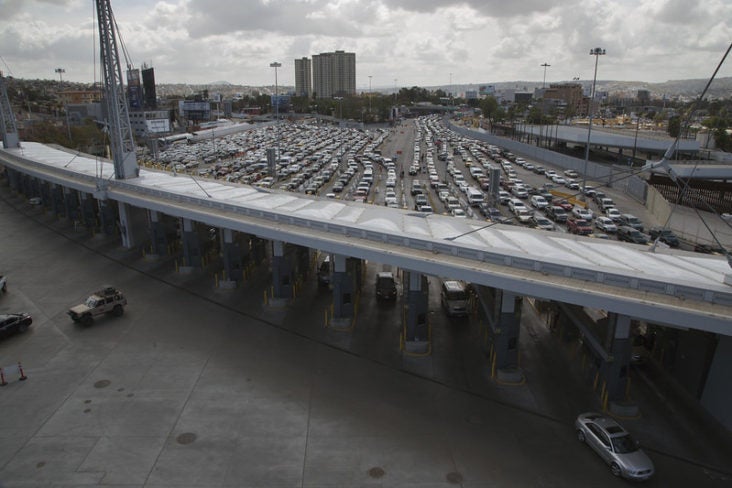 The DHS has released a list of allowable reasons for travel:
U.S. citizens and lawful permanent residents returning to the U.S.
Cross-border trade, including trucking to provide food, fuel, and life-saving medicines
To perform essential work, including work in the military, in the farming or agriculture industry, temporary foreign workers, and anyone with valid work responsibilities
To attend school
For other urgent or essential reasons, including receiving medical treatment
Click here to see the full list.
Why Are Closures Happening Now?
These latest restrictions were put in place to slow the spread of the COVID-19 as cities and countries around the world are encouraging people to exercise caution by avoiding unnecessary contact with others and to stay home, when possible.
In addition, on March 19, 2020, the U.S. Department of State declared a Global Level 4 Health Advisory, warning that Americans should return to the U.S. immediately, "unless they are prepared to remain abroad for an indefinite period." This has since been reduced, but the warnings still remain.
Hot Tip: Note that air and sea travel is not affected by these restrictions. This only applies to land crossings.
Land Border Restrictions
To slow the spread of the coronavirus, restrictions are being put in place for countries that share a land border with the U.S.
Bottom Line: Note that these restrictions don't apply to flights between the U.S. and Canada and Mexico, but air travelers are subject to additional restrictions, such as a mandatory hotel quarantine in Canada (this has changed for vaccinated Americans as of August 9, 2021), and negative COVID-19 tests for international travel.
What Screenings Are Taking Place?
First, the Department of Homeland Security notes that they "continue to enforce U.S. immigration laws at all U.S. borders, including between ports of entry."
The U.S., Canadian, and Mexican border agencies have reported increasing their questions about reasons for travel, any international travel history, and current health to curb the spread of the coronavirus. U.S. Customs and Border Protection (or CBP) employees are also using protective equipment, such as masks, in appropriate circumstances.
Bottom Line: If you do not have a proper reason or travel documentation, you will be turned away at the border.
If you are found to be attempting to bypass immigration and are apprehended at the border, you will either be quickly removed or repatriated to your country of origin. This is a change since individuals will no longer be kept in detention facilities. DHS notes that the processing of these individuals in "these conditions present a serious infection control challenge and are a risk to public health."
Canada
As of February 22, 2021, Canada has started requiring proof of a negative COVID-19 test for land crossings, a second test upon arrival, and a 14-day quarantine. Toward the end of the 14 days, travelers will have to take a third and final test.
When Will Travel Restrictions Go Into Effect?
Saturday, March 21, 2020 at 12:01 a.m.
When Will the U.S.-Canada Border Reopen?
While vaccinated Americans are allowed to travel to Canada starting on August 9, 2021, the restrictions for Canadian travelers to the U.S. will continue to be in place until at least October 21, 2021.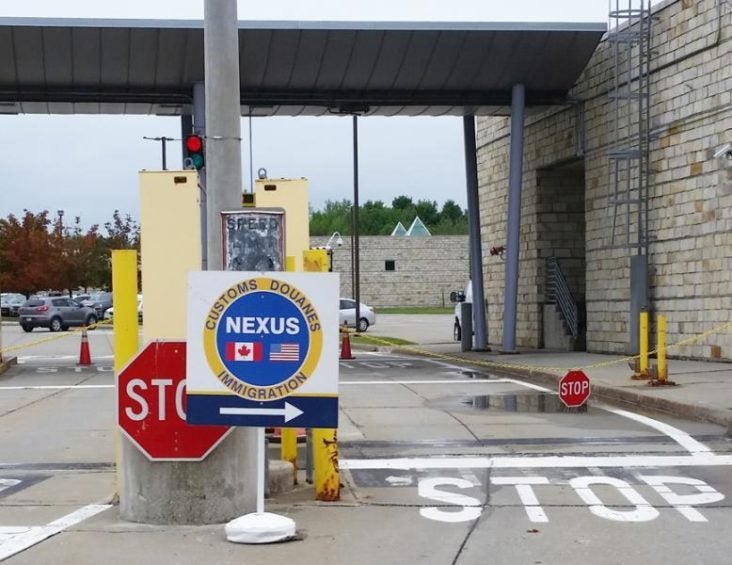 Exceptions
With the extended border closures, Canada has announced that it will be strengthening the public health presence at the border and enhancing quarantine monitoring and contact tracing. Ultimately, it notes that these enhanced processes will provide for the entry of:
Certain extended family members of Canadian citizens and Canadian permanent residents, including those in an exclusive dating relationship of at least 1 year
Foreign nationals with a life-threatening illness, critical injury, or death
International students (starting on October 20, 2020)
Vaccinated Americans (starting on August 8, 2021)
Each potential traveler will need to apply for and be issued an authorization before they can travel to Canada and must still abide by quarantine recommendations. Access Canada's Coronavirus page for all the details on how to apply.
Mexico
On March 20, 2020, the U.S. and Mexico issued a joint statement to restrict non-essential travel between the countries. The note that this agreement includes "particular measures both to protect bilateral trade and our countries' economies and ensure the health of our nations' citizens."
When Will Travel Restrictions Go Into Effect?
Saturday, March 21, 2020 at 12:01 a.m.
When Will the U.S.-Mexico Border Reopen?
Borders to Mexico will remain closed to non-essential travel through at least October 21, 2021.
Final Thoughts
As you can see, if you have a valid reason for crossing between countries, you will still be allowed to do so. These restrictions were put in place to stop the rapid spread of COVID-19 by limiting unnecessary travel. These new restrictions will be in place until an agreement is reached between the U.S., Canada, and Mexico.