Resources for Travelers With a Vision Impairment
If you or a loved one has a vision impairment, traveling anywhere can seem like a daunting prospect…but it doesn't have to be! With the correct planning, precautions, and awareness, you can make sure your next trip is enjoyable and successful.
Below you'll find a wide range of resources offering detailed advice for visually impaired travelers and their companions. These include travel tips that will help you get from A to B, learn about rights for disabled travelers, and plan your journey using informative websites.
Travel Planning Guides for the Visually Impaired
Traveling can be stressful at any time, but it can be even more overwhelming if you or your travel companion are dealing with a visual impairment. Below you'll find some useful resources that will help you plan your trip ahead of time so it runs as smoothly as possible:
VisionAware.org – This article has been produced by a lifelong traveler who suffers from Retinitis Pigmentosa (RP). She discusses how to plan your trip, how to ask for advice, and where to look for discounts.
AFB.org – Produced by the American Foundation for the Blind, this guide offers travel ideas and tips for the blind or visually impaired. It includes handy pointers, such as what to look for in your hotel, how to put together a travel itinerary, and the benefits of using a white cane.
Henshaws.org.uk – In this article you'll find helpful tips and tricks for planning your journey. There are also useful links and contacts for UK travelers who are blind or visually impaired.
VisionAware.org – This is another great article on the VisionAware website offering must-have advice on packing for your trip. Helpful tips include how to identify your luggage, selecting travel clothes, and packing for your dog.
Travel Tips for the Visually Impaired
Below are some handy guides that offer great advice to help visually impaired travelers and their companions get around safely and smoothly. Topics covered here include traveling abroad, traveling around a city, and traveling by bus or rail:
SATH.org – Produced by the Society for Accessible Travel & Hospitality, this guide offers in-depth advice for the blind or visually impaired. It covers a variety of topics including traveling by air, rail, or bus.
Travel.state.gov – Produced by the U.S. Department of State, this article offers advice on what you need to do before you travel, how to travel with service animals, and what medical considerations you need to make. You can also find information on the destination you're traveling to and what they have in place for impaired travelers.
AFB.org – Aimed at professionals who are traveling with blindness or a vision impairment, this blog offers some helpful tips, especially for those navigating a city on business.
SocietyfortheBlind.org – Co-written by a board member for the Society for the Blind and one of their orientation and mobility instructors, this article offers a number of tips if you're traveling with a vision impairment.
MIUSA.org – Within this article, you'll find preparation advice and tips on going abroad as a person who's blind or has low vision. This includes what you'll need to take and how to prepare for your travels. You can also read stories from other members, including Kevin's/a> first-hand experience of Australia.
CVIGA.org – Here, the Center for the Visually Impaired provides a handy blog on how to travel with a vision impairment in winter. It offers practical advice on what to wear and how to stay safe in the colder months.
IndependentTraveler.com – A thorough guide on disabled travel, including 15 travel tips that cover items such as transport to and from the airport and using specialist travel agents.
CDC.org – The Centers for Disease Control and Prevention has put together a useful guide on traveling with disabilities such as a vision impairment. It includes some pointers on pre-travel consultations, air travel, and cruise ships.
RNIB.org – Targeted at a UK audience, this guide covers a range of topics including traveling abroad and getting around your local area. It also includes stories from different people who share their experiences of travel.
Gov.uk – Another resource for UK residents, this guide on foreign travel for disabled people covers a variety of topics, including health, medication, and how to review transport facilities. It also includes some helpful links about UK-based organizations that exist to assist you with travel arrangements.
Understanding Your Rights as a Traveler With a Vision Impairment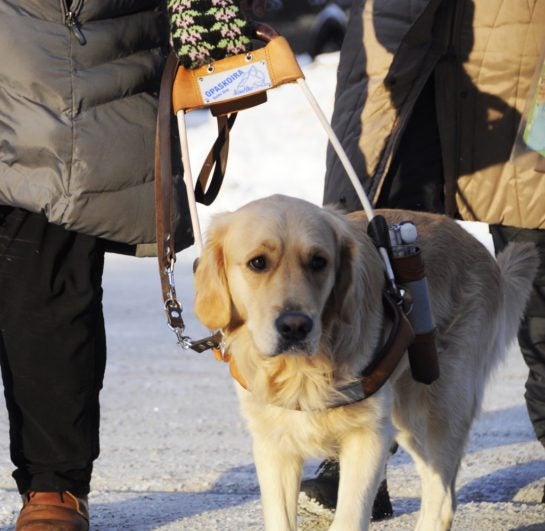 It's important to know what rights you or your companions have as blind or visually impaired travelers. Below you'll find some practical guides that cover all of the legalities involved, including the Americans with Disabilities Act (ADA) and what your rights are when traveling abroad:
VisionAware.org – Within this resource, you'll find a breakdown of what's involved in the ADA. There's also a section on the ADA and transportation, which includes some examples of how your local transport system should be made accessible to you.
AFB.org – If you're the parent of a child who's blind or visually impaired, this guide by the American Foundation for the Blind provides detailed information on what your rights are, including orientation and mobility services.
FriendshipCircle.org – This article details your rights as an air traveler if you have a disability such as vision impairment. It also includes some handy tips for navigating the airport and airplane, as well as ways you can enforce your rights.
Specialist Organizations for the Visually Impaired Who Want To Travel
Here, you can discover some of the organizations that specialize in helping the visually impaired travel around the world:
SATH.org – The Society for Accessible Travel & Hospitality was founded in 1976, and it helps expand opportunities for disabled travelers in the U.S. and abroad. On the website you'll find a calendar of events, travel tips, need to know facts, and more.
AbroadWithDisabilities.org – Founded by Juanita Lillie (who suffers from a visual impairment), this organization has been set up to help promote the opportunities available for disabled travelers. Read inspiring stories and learn more about their travel recommendations.
BlindCamps.org – This nonprofit organization offers free camping services to the blind with locations all over Canada and the United States. These camps are affiliated with Christian Record Services Inc.
EuroBlind.org – Here you'll find a number of useful contacts when planning a trip to Europe. Created by the EBU, this resource includes a number of hotels, companies, and travel agents that specialize in European travel for the visually impaired.
Additional Resources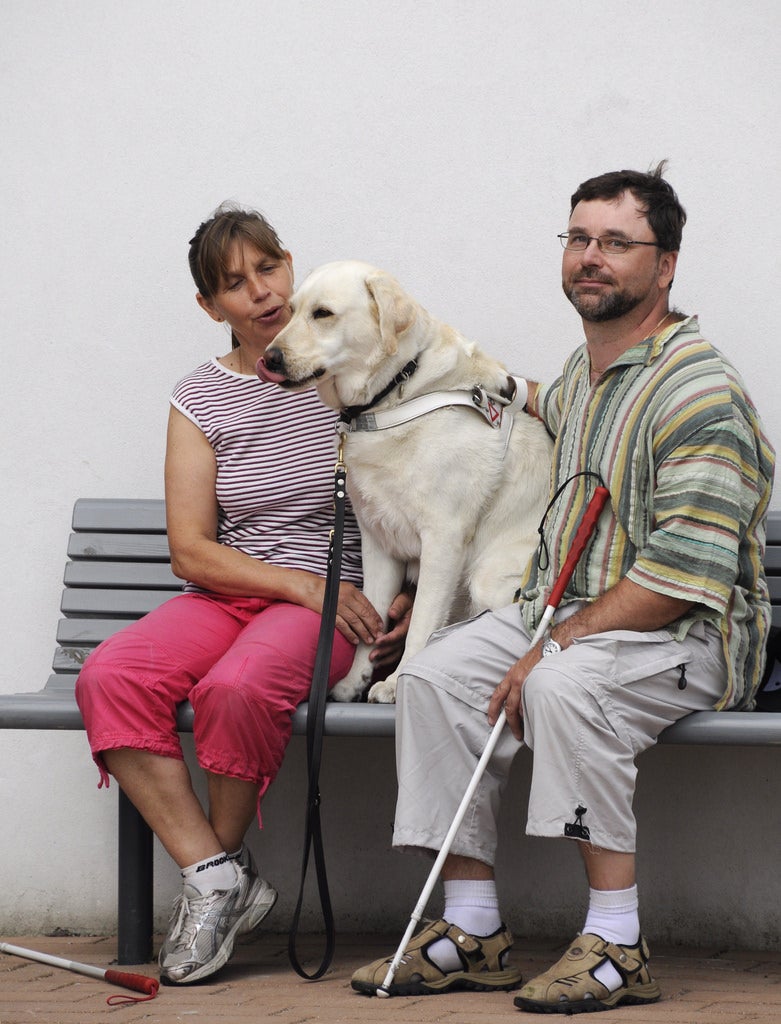 For further information and advice on traveling with a vision impairment, see the resources below:
American Council of the Blind – This website offers information for the blind and visually impaired, including a number of useful travel resources.
AFB.org – Produced by the American Foundation for the Blind, this resource page includes valuable information about traveling by public transport and airlines. It includes links to manuals, complaint forms, and contact information for the relevant organizations.
MIUSA.org – Mobility International USA has a wide range of resources available and offers great tips for planning your travel abroad. There's also a section for those who are visiting the U.S.
Access-Able.com – On this website, you'll find a whole host of resources that can help you plan your trip. These include guides on world destinations, links to further reading, and recommended travel agents.
DisabledTravelers.com – This resource is dedicated to information about accessible travel, providing detailed advice on adventure travel, travel companions, and much more.
AccessibleTourism.org – This website is run by the European Network for Accessible Tourism. Here, you'll find information on European cities and how they welcome all types of travelers. You can also discover which cities have been awarded the European Access City Award.