Military & Veterans Travel Guide – Ideas, Discounts & Resources [2021]
Many people view the military community almost as an extended family. If you're part of that special club in any capacity, you'll often feel the gratitude and appreciation being directed your way by everyday members of the public, as well as a host of business owners who can offer you more than just their thanks for serving your country.
Over 8 million consumers are part of that community when you count active duty, retired personnel, reservists, and military employees. Adding in the immediate families of past and present military personnel, you soon appreciate that this a big group of people who businesses would like to recognize and keep happy.
Many travel and leisure providers (and credit card issuers) offer discounts to service members and veterans as their own gesture of appreciation for the time these people have served. However, it can often be difficult to instantly locate military and veterans discounts on general travel websites or know where to get the best possible travel deal.
This guide aims to provide resources that military personnel and veterans can use to find travel discounts. There is a wide range of continuing and promotional discounts and incentives available, and these can often be found via resources like travel clubs, booking websites, attraction websites, and airline, hotel, and cruise websites.
Here is a comprehensive guide to getting recognition for your military service in the form of discounts, special offers, and incentives.
Travel Organizations for Military Service Members & Veterans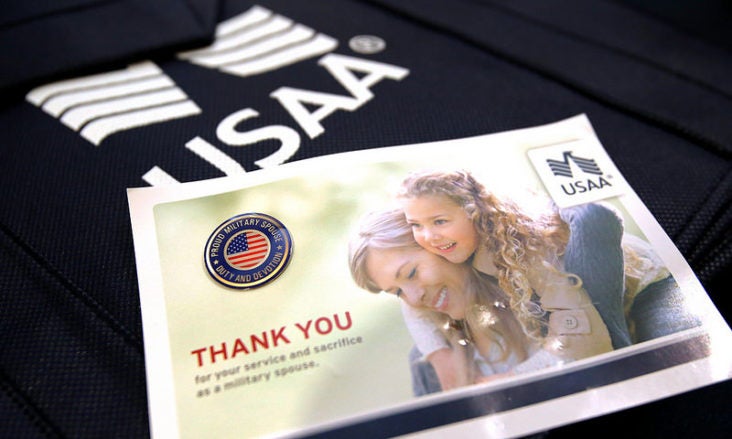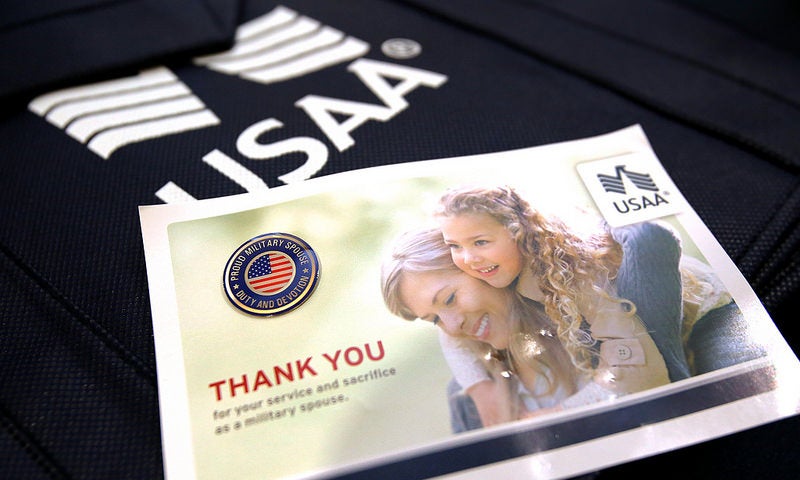 There are a number of organizations and programs that military service members and veterans can join to get special access to travel benefits and other advantages. These programs are often free for those who are eligible, and applications can be submitted online. Here are several organizations to choose from:
Armed Forces Vacation Club (AFVC) — The AFVC is a membership organization for active duty, guard, reserve, and retired military employees. It offers weeklong resort vacations at thousands of resorts in over 100 countries starting at very low prices, including last-minute vacation deals, "space available" deals, and short-stay deals. Members can also buy travel certificates to be redeemed at affiliated resorts. For travelers in need of inspiration, the AFVC features a Vacation Planning Resource Center full of vacation ideas and travel tips.
In Honor of our Troops Foundation (IHOOT) — This organization originally started by offering veterans 1 free vacation per year. They have also added another program — the IHOOT Acquisition Program — that offers discounted accommodation rates to members all year round. You can apply for free vacations that are aimed at offering rest, recuperation, and healing to help military families reconnect with each other. There are 100 locations, including accommodations in places like Hawaii, California, and Mexico. Although the stay is free, airfare is not included. It is also suggested you apply at least 6 weeks before your intended vacation date.
The Military Wallet— Sign up for a free newsletter to stay up to date with some of the latest deals and incentives available to veterans and check out the Travel Discounts page to get information on tickets and other travel options at reduced costs.
Operation We Are Here — This website has a variety of air travel assistance links for the military community.
SMART RVing — This site aims to source the most competitive RV rental and accommodation prices available for military veterans, and there are regular rallies throughout the country that you might want to attend.
United Services Automobile Association (USAA) Travel Deals — USAA offers insurance, banking, investment, and retirement services to both active and former military service members and their families. In addition to the free financial resources that USAA members receive, veterans can also check out the special travel deals. On the organization's Travel Deals page, visitors can explore car rental services as well as deals on flights, hotels, cruises, and travel insurance that can only be accessed by registering online as a member.
Vacation for Warriors — Specifically aimed at providing free vacations for soldiers who are injured during combat, Vacations for Warriors is a non-profit that was set up in 2014. These vacations are made possible with the help of commercial organizations like American Airlines, which donated 1 million AAdvantage miles, along with other transferable hotel points and timeshare options.
Hot Tip: Aside from travel bookings, some of these websites can even provide discounts on car buying, home repairs, loans, and more!
Travel Deal Websites for Military Service Members & Veterans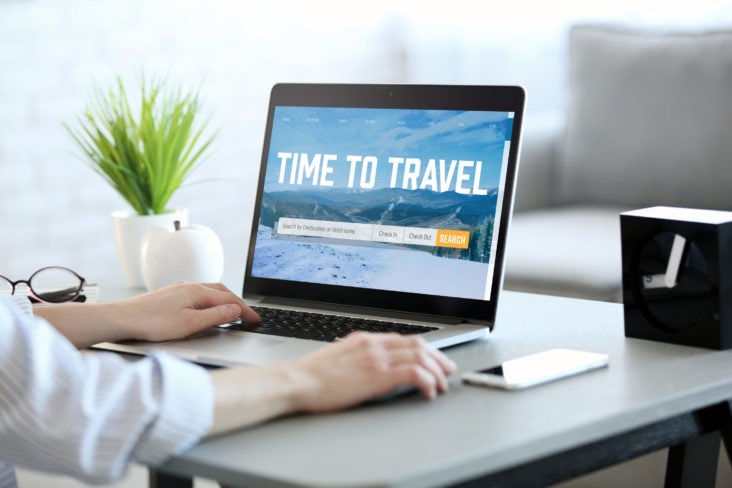 Many travel discounts are available to military service members and veterans even if they do not belong to an organization. The following websites offer military travel deals online:
American Forces Travel — This Morale, Welfare and Recreation (MWR) program is for active military, Guard or Reserve, U.S. Coast Guard, retired military, and all eligible MWR patrons. Hotel, flight, and rental car deals are supported by Priceline, cruise and vacation packages are on offer, and event tickets are bookable through TicketNetwork.
CheapTickets — By visiting the CheapTickets military page, active-duty service members, those on reserve, National Guard members, and veterans can sign up to verify their military or veterans status to get discounts of up to 18% off.
Hotwire — Active, retired, and veterans of the U.S. military, and their spouses and minor children get $10 off Hot Rate hotel bookings
ID.me Shop — See specific military rates for a variety of travel categories, including hotels, flights, cruises, car rentals, theme parks, tours, and more.
Military.com— Military.com is a website dedicated to providing military service members, veterans, and families with community support and information on the benefits they might have access to. Visitors can find advice on military travel, getting military deals, and military lodging options. The website also gives travel advice and has a large section of travel discounts.
Military Fares — Military Fares is a website that allows users to search a variety of airlines, hotels, and car rental for military rates. The platform is a Priceline Partner Network that provides an extensive offering of flights. Recent military deals that users have purchased are displayed so visitors can get an idea of what rates might be on offer when they're searching.
Travelation — This search page dedicated to military travel deals makes it easy to book flights with military and veteran discounts. There is also a military promotional code for additional savings.
Veterans Advantage — Enroll with Veterans Advantage and get access to a number of travel discounts, special offers, and medical/insurance services that are included as part of the membership package. Qualification includes anyone who served in the military and immediate family members. There is an annual membership plan available for $4.99 per month, but if you take advantage of the various offers and discounts, the savings should be far greater than this fee. Plus, the $55,000 insurance coverage that comes as part of the deal is worth having.
Keep in mind that sometimes when you book through a site that offers discounts to military and veterans, you might not receive miles or points for your flight or stay or on-site benefits that may come with elite status.
Hot Tip: The TSA provides expedited security screening for all members of the U.S. Armed Forces and offers assistance with the screening process for veterans and wounded warriors. Check out our guide to TSA military benefits for more details.
Airline Discounts & Allowances for Military Service Members and Veterans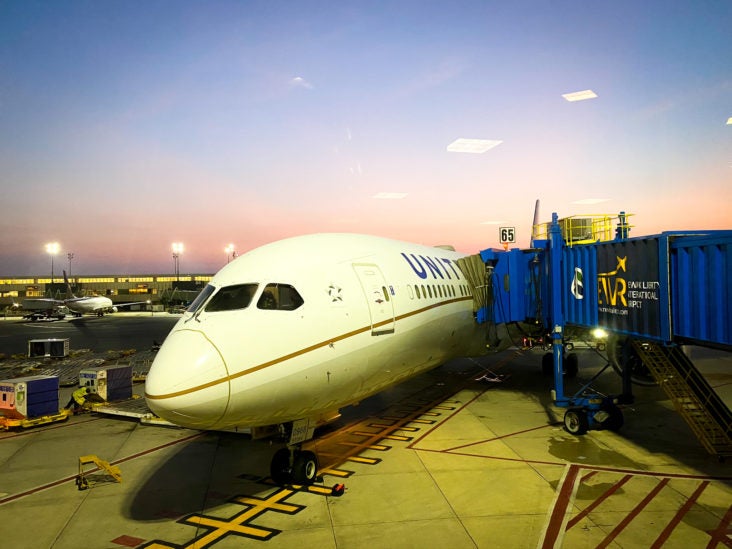 Most major airlines offer discounts like reduced flight costs, but you might also be offered a free checked bag or other incentives. If you are booking direct, many airlines don't often advertise military rates on their website, so you might have to call to ask if a discount is available.
Here are some airlines that offer discounts or benefits to active-duty service members or veterans:
Air Canada —Eligible active and retired members of the Canadian and U.S. military are able to check up to 3 bags.
Alaska Airlines — Receive 5% off through the Veterans Advantage program. Those on orders receive 5 complimentary checked bags, as well as free Alaska Board Room access. Other benefits include priority boarding for those in uniform and a 15% discount on food purchased inflight with an active ID.
Allegiant Airlines — Receive up to 5 free checked bags, free boarding pass printing, and free advanced seat selection.
American Airlines — Active-duty military on orders receive 5 free checked bags, or 3 checked bags on all other itineraries. Uniformed service members also receive Group 1 boarding on all flights.
Delta Air Lines — Active-duty service members are allowed up to 5 free checked bags.
Frontier Airlines — Baggage fees are waived if you are on active duty.
Hawaiian Airlines — Receive up to 5 free checked bags for military on active orders, or 2 checked bags for those on leisure travel, and 5% off airfares with the Veterans Advantage program.
JetBlue — Receive up to a 5% discount with the Veterans Advantage program or by booking directly through JetBlue for service members on active orders. Up to 5 checked bags are free when flying on orders.
Southwest Airlines — Special rates are available at 800-1-FLY-SWA (not online).
Spirit Airlines — Active-duty military are allowed 2 free checked bags and a free carry-on, in addition to the already free personal item.
United Airlines — A discount of up to 5% off of tickets is offered via the Veterans Advantage program.
Bottom Line: You may have to call the airline you're booking with directly to inquire about military fares and special benefits, as many times these rates aren't published publicly online. You may also want to compare the rates offered against the best websites for booking flights at the cheapest prices.
Accessing Airport Lounges While Flying as a Military Service Member or Veteran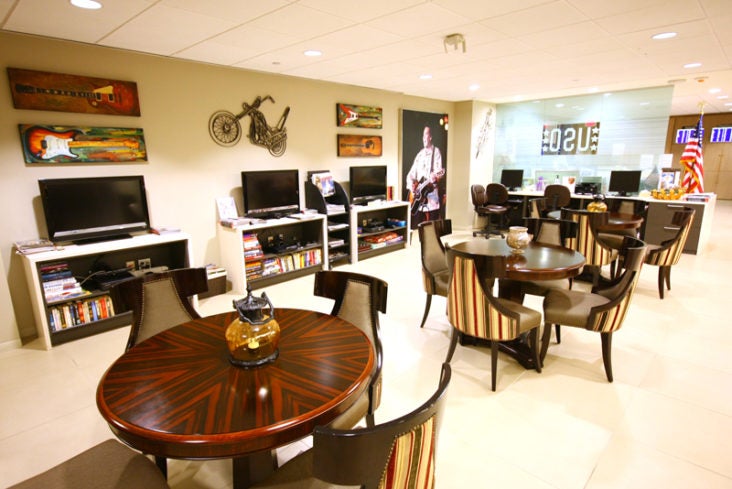 Before or after your flight, having access to an airline lounge is a great place to relax, use the restroom, or grab a quick bite to eat.
These are the opportunities for military or veteran access to airport lounges:
American Airlines Admirals Club — If you're in uniform and flying American, you and your immediate family can enter the lounge without any cost.
United Club — If you're flying United and are in uniform or have active military orders, you can access the lounge.
USO Lounges — There are approximately 300 locations both in and out of airports that active duty, guard, reserve military and their dependents, and retired military can access with a valid ID.
Many airports also offer military-specific lounges, like the Freedom Center at Detroit (DTW) and Military Hospitality Lounge at Miami (MIA). Visit our extensive list of detailed U.S. airport guides to find out more about the lounges at the airports you plan to transit through.
Hot Tip: Active-duty military members are eligible to have the annual fee of the The Platinum Card® from American Express waived. This premium travel rewards card comes with some amazing benefits for service members, including complimentary access over 1,300 lounges, including Airspace Lounge, The Centurion Lounge, Delta Sky Club (when flying with Delta), Escape Lounges, The International American Express Lounges, and Priority Pass Select membership.
Booking a Hotel, Resort, or Casino as a Military Service Member or Veteran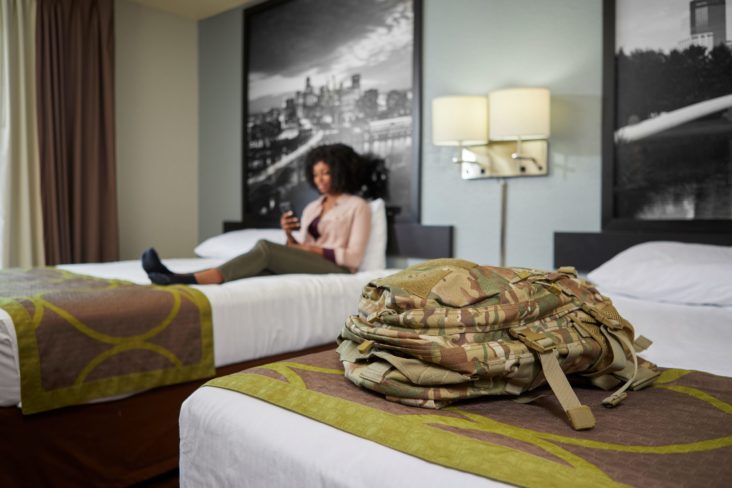 Military service members and veterans seeking some rest and relaxation should check out the websites below to take advantage of deals on hotel, resort, and casino bookings:
Aqua Hotels and Resorts — Both short-stay and long-stay military discounts for these Hawaiian resorts are available.
Beaches and Sandals — Military members get an additional 10% off on top of special promotions for these family-friendly all-inclusive Caribbean resorts.
Best Western — Veterans, military, and government personnel are eligible for a discount at or below per diem and can also apply for the Best Western Service Rewards Program.
Caesars Entertainment — Eligible military and veterans can save up to 35% on rooms.
Choice Hotels — Receive lifetime Gold elite status and a military discount on hotel stays.
Hilton Hotels — Depending on the hotel, you'll receive a military or government discount.
Hyatt Hotels — Book with the military rate and receive a discount.
IHG Hotels — Active-duty service members will receive a military and government discount.
Marriott Hotels — A discounted military rate varies by property for active-duty service members.
MGM Resorts — Veterans and military receive a specially-branded M life Rewards card and a 10% discount at select hotels.
Veterans Holidays — Part of the Wyndham Worldwide hospitality group, this site offers veterans resort stays at heavily discounted prices (some as low as $50 per night for a condo!). There are over 200,000 resort accommodation options to choose from worldwide and at least 100 different countries to visit. Veterans Holidays offers free membership to all veterans of the U.S military, and the travel discount scheme allows you to bring guests on vacation, too.
Wyndham Hotels — Active and retired military members, veterans, and their spouses are welcomed with discounts, bonus points, and more, including Wyndham Rewards Gold level membership.
Hot Tip: Make sure that you're getting the best price on your next hotel stay — check out our guide to the best websites for booking hotels at the cheapest prices.
Military Lodging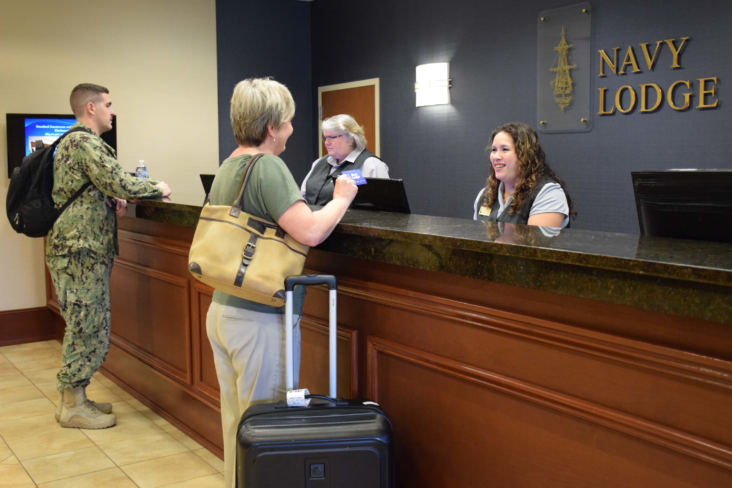 It is worth mentioning that if you are trying to save on costs, you might be able to find military lodging near your chosen destination.
You can find accommodation if you plan your trip in advance and allow time to reserve a place at least 60 days in advance. Visit DOD Lodging to see what options are available. There are centralized reservation systems available to book accommodations with the U.S. Army (866-363-5771), the U.S. Navy (800-628-9466), or the U.S. Air Force (888-235-6343). If you want to stay at a U.S. Marine Corps or a Coast Guard lodge, you will have to search for the lodge closest to your destination and contact them directly.
Hot Tip: Check out our list of the best credit cards for active-duty military and veterans.
Booking a Rental Car as a Military Service Member or Veteran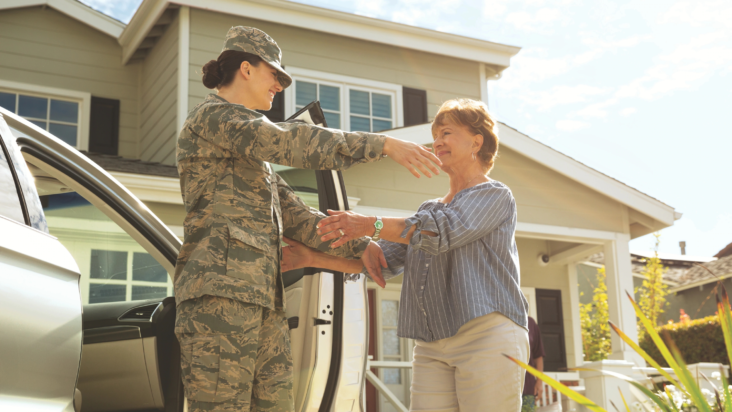 There are a number of car rental companies that provide discounts to military service members and veterans:
Make sure to sign up for the rental car company's loyalty program so you can take advantage of additional benefits during your rental period.
Booking a Cruise as a Military Service Member or Veteran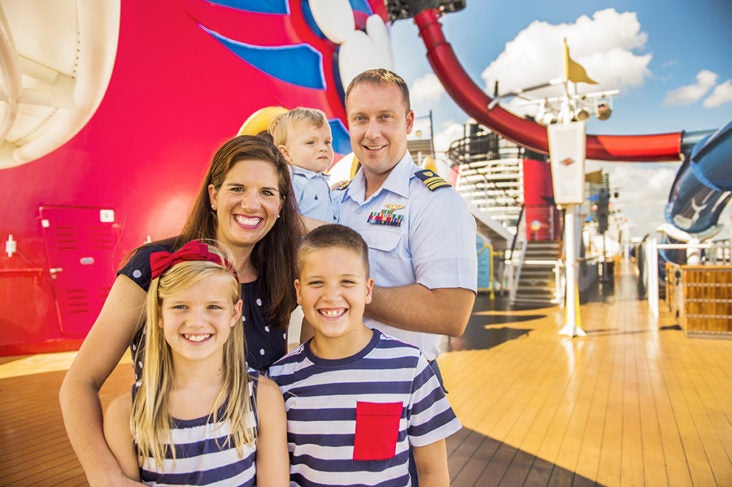 Even cruises offer discounts for military service members, veterans, and their families, and these deals can often be located online. Here are some resources from cruise booking websites as well as the cruise lines themselves:
Carnival Cruises — Active and retired members are eligible for savings on cruises, depending on the departure.
Celebrity Cruises — Active and retired military can save depending on the cabin they book, with higher savings for ocean view rooms.
Disney Cruise Line — Savings on up to 1 stateroom per booking for active and retired service members.
MSC Cruises — Enjoy up to 10% savings on cruise departures, plus no penalties if you get redeployed.
Military Cruise Deals — Veterans can find low rates on cruises, with special discounts obtained through their military status. The site also monitors all bookings and will offer lower rates if they become available — even after booking.
Norwegian Cruise Line — You can save on Norwegian cruises using the Veterans Advantage program.
Princess Cruises — Veterans can check out what benefits they may be eligible for when booking a cruise, including free onboard spending money that can be used for spa treatments, specialty dining, shopping in boutiques, and shore excursions.
Royal Caribbean — You're able to save on cruise fares for everyone in your stateroom if you book the military rate and show ID upon check-in.
Hot Tip: If you've booked your cruise and you're wondering how to pack, check out our printable cruise packing list including lots of great tips and advice. 
Buying Theme Park Tickets as a Military Service Member or Veteran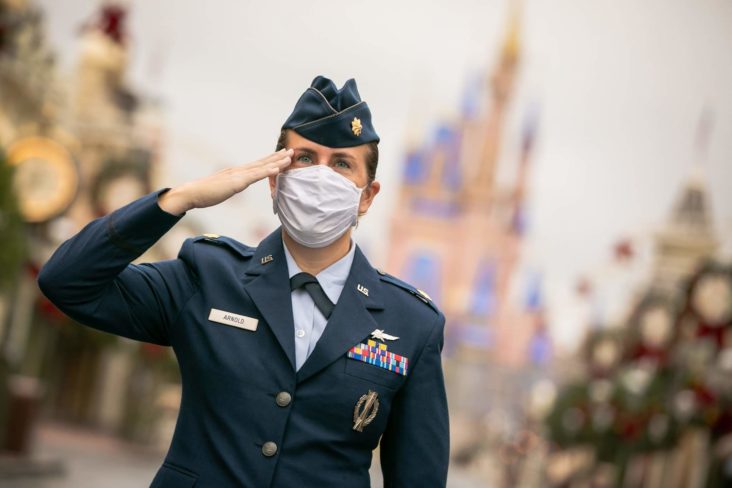 Theme parks are fun for the whole family, and military service members and veterans with families are no exception. Military rates help families save on their fun-filled visits to theme parks. The Information, Tickets and Travel (ITT) office on local installations also offers savings on area attractions and special events, and can even help with hotel and cruise bookings.
Here are some resources to help veterans find military rates on theme parks:
Hot Tip: Planning your next amusement park or water park vacation? Visit our helpful guides for inspiration!
Mobile Apps for Military Service Member or Veteran Discounts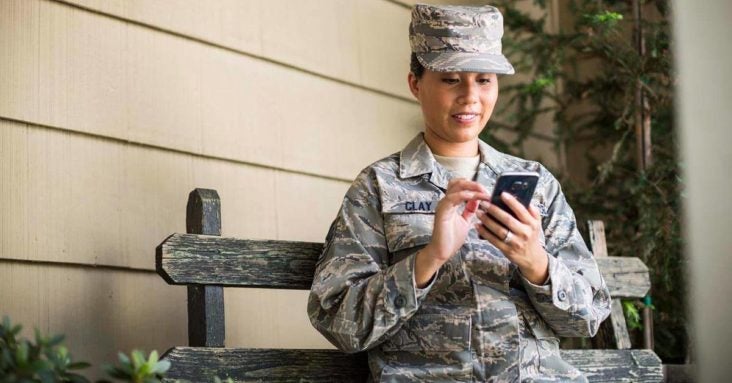 If you want to be able to search for travel deals using your phone, it makes sense to have some apps installed that can help when you don't want to browse the internet.
Apps you may want to download include:
While some of these apps provide discounts to the general public, the savings may be more significant than using a military-specific program.
Final Thoughts
To those who serve or who have served, your time, talent, and dedication to protecting our nation hasn't gone unnoticed. Many vendors, airlines, hotels, and cruises provide opportunities for you to save while you travel, or receive exclusive perks and services.
Booking through these programs can save a significant amount of money, and it's always beneficial to search around to take advantage of the best deals.