Guide: Travel and Discounts Guide for Seniors
If you're retired, you probably have more time to spend with family and friends or visit the places you've always wanted to see.
But sometimes, retirement can present seniors with budgetary constraints like fixed incomes or dwindling savings. In looking for ways to make traveling in your retirement affordable, any discounts and savings will go a long way!
But what is a "senior?"
The answer depends on who you ask. While some companies specify anyone over 50 is a senior, others say you must be 62, and still others require you to be 65. This is why it is important to check the details on any discount, program, or offer to make sure you qualify.
Below we've put together a guide that provides an overview of some of the best savings opportunities for seniors, as well as some tips on travel insurance.
Senior Discounts To Help You Plan Your Trip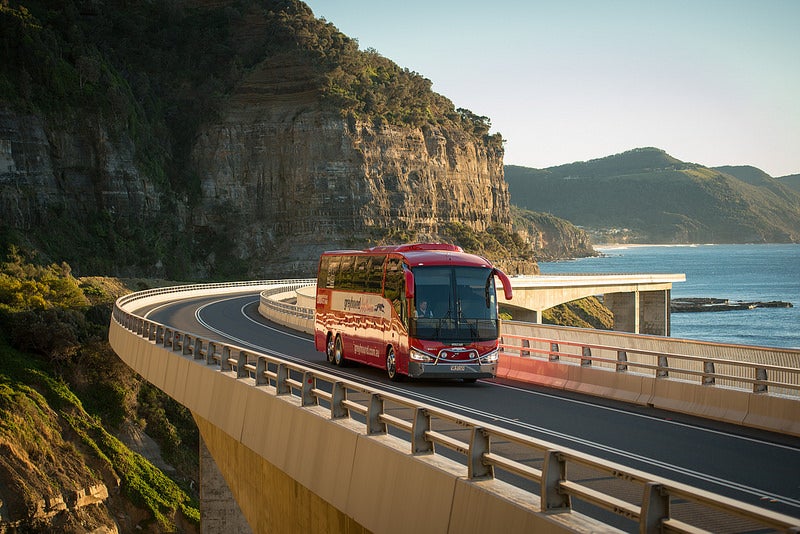 As a senior, you are eligible for a variety of travel discounts when you start to plan your trip. By taking advantage of these savings, you may be able to afford to travel more often! Here are a few resources you can use to obtain many of the best bargains available today:
AARP: The American Association of Retired Persons (AARP) is a large nonprofit group focused on advocacy and support for people aged 50 and over. By visiting the website, you can join AARP for approximately $16 per year. You can then take advantage of the many travel benefits offered by this organization. Visitors can read more about this on the AARP's Travel Benefits page, which includes advice on travel deals, travel insurance, and vacation packages.
AARP Travel Center by Expedia: In addition to providing information on its own site, AARP has also partnered with the online travel platform Expedia. As a result, these 2 organizations can provide you a comprehensive travel search experience. The Travel Center allows users to search for flights, hotels, rental cars, cruises, and other activities that are eligible for AARP discounts.
Car Rentals: According to The Senior List, the following car rental companies offer discounts for seniors, although some require you to show an AARP card:
Amtrak: Passengers aged 62+ can get a 15% discount on most fares.
Greyhound: If you are over 52, you can get a 5% discount on tickets.
Flight Discounts for Seniors
Although senior discounts on flights were common in the past, many airlines have stopped offering these special rates. If you can't find a discount on the flight you want, you could try to concentrate on deals for other parts of your trip, such as meals or lodging. Here are a couple airlines that may occasionally have senior rates:
United – Senior Travelers: This United page explains how travelers 65+ can occasionally access flight discounts. It also discusses how to make flying more convenient and comfortable, which is especially useful if you or your travel companions happen to have disabilities or mobility issues.
Southwest – Seniors: According to Southwest, the airline has senior fares for both domestic and international flights. They apply to people aged 65+ and require age verification through a government-issued ID. The Southwest Seniors page provides further information on how to access these special fares.
Hot Tip: Don't forget to check out these great credit cards for seniors and retirees.
Hotel Discounts for Seniors
Unlike the dwindling flight discounts, hotel discounts for seniors are still going strong. If you are planning to stay in a hotel soon, be sure to look into these savings:
Best Western Senior Hotel Discounts: You can take advantage of the special rate offered by Best Western, which applies to those who are 55 and older. Certain Best Western hotels may provide extra perks like a complimentary room upgrade, continental breakfast, early check-in, or late check-out, so be sure to ask about that when you book your room.
Golden Tulip: On this website, you can search for senior deals valid at a variety of Golden Tulip hotels around the world. Senior deals are available to travelers at least 62 years old.
Cruise Discounts and Information for Seniors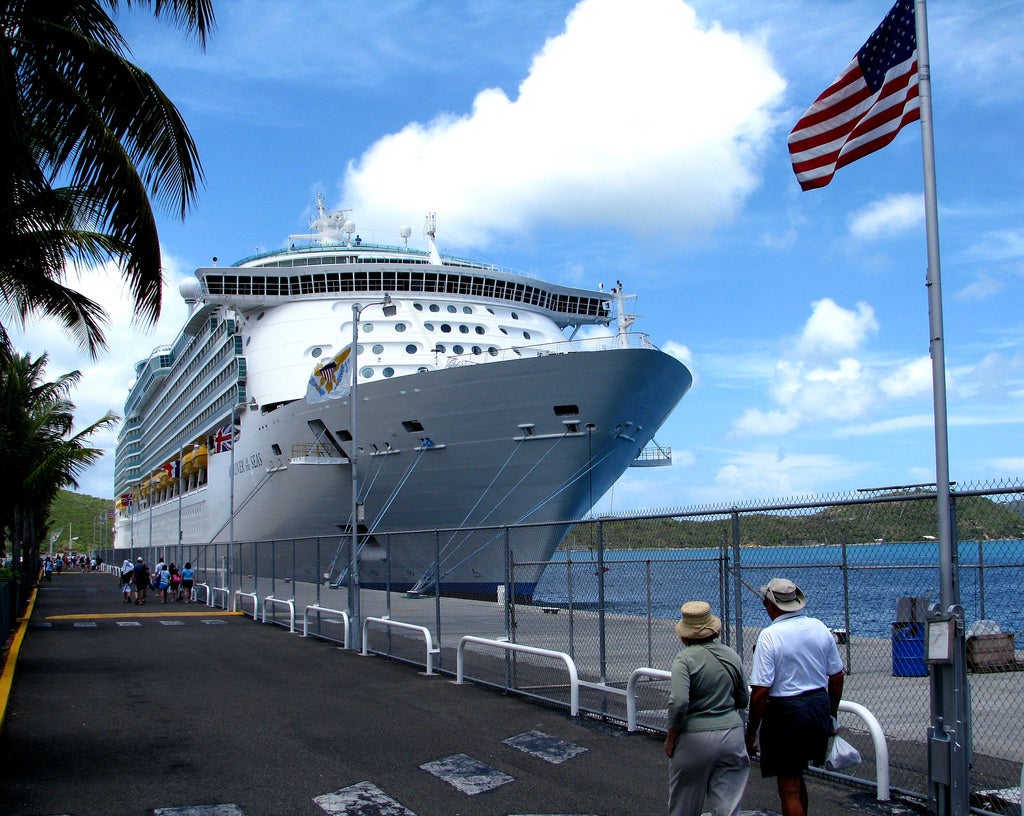 Cruises are usually all-inclusive, which makes it relaxing and easy to travel to those faraway places you've always wanted to see. Cruise travel is available to everyone – even those with reduced mobility, thanks to planned itineraries, wheelchair-accessible common areas, and activities you can enjoy at your own pace.
For today's active seniors, there are also plenty of chances to participate in many cultural and leisure activities. Here are some cruise resources you can explore:
Best Price Cruises – Senior Discounts: Best Price Cruises is a travel platform dedicated exclusively to cruises. You can search for cruises by destination, cruise line, ship, trip length, and departure date. The site has filters for all kinds of travel rates, including senior rates.
Vacations To Go – Senior Discounts: Vacations To Go is a cruise agency catering to all ages, but it also has a special page for travelers 55 and older. You can also choose preferred regions and specific cruise lines to see the senior discounts available.
Carnival Cruise Deals for Seniors: By going directly to the website of Carnival Cruise Lines, you can search discounted cruise fares for travelers at least 55 years old. There is a wide selection of search filters, including destination port, arrival port, length of cruise, type of cruise, and ship.
Grand Circle Cruise Line: If you are a cruise enthusiast who wants a different kind of cruise experience, Grand Circle Cruise Line offers trips that are more specialized than those offered by the larger cruise lines. On the company's website, you can discover small ship cruises and river cruises that take between 25 and 100 passengers. This reduced size suits seniors who want a quieter cruise experience.
Hot Tip: If you've booked that exciting adventure on the open seas but you're wondering how to pack, check out this ultimate guide with a printable cruise packing list!
Travel Blogs for Seniors
If you are a senior who loves to travel, you're not alone! There are a number of blog writers who are sharing their travel experiences and tips, including the following:
Life Part 2: Senior blogger Jonathan Look gives readers a glimpse into his life of travel with this blog. Jonathan sold all of his belongings so he could set off to experience the voyages and adventures he had always dreamed about. His blog isn't exclusively about budget travel, but he does address the subject quite often. In fact, there is an entire section called "What Does It Cost to Live for a Month in," where senior travelers on a budget can gauge the affordability of their desired destinations across the world.
The Travelling Boomer: Paul Marshman is a semi-retired news reporter and editor who wants to visit every country in the world in his lifetime. Paul's eye for interesting stories has led him to create a travel blog that is both exciting and informative. On his blog, he shows off his journalistic side by featuring a lot of practical tips and reports. In his cruising section, he discusses cruise deals, popular cruises, and alternative cruises from the perspective of an active baby boomer who is passionate about travel.
Adventures of Empty Nesters: Suzanne Stavert started this blog to "bring together a global community of people who don't plan to spend this valuable time sitting on the couch." Each year, she and her husband Craig plan their travel adventures based on the destinations they haven't seen yet. This can include staying in luxury hotels and eating at famous chef-inspired eateries in both the U.S. and abroad.
Hole in the Donut Cultural Travel: Having traveled to over 75 different countries, Barbara Weibel is an excellent example of a senior traveler who loves to go off the beaten path. After stagnating in unfulfilling jobs, Barbara now uses perpetual travel as a way to immerse herself in different cultures and grow as a person. Her destinations have included Nepal, Zambia, Peru, and many other faraway countries. If you relish unique cultural experiences, you'll be inspired by Barbara's blog.
Group Tours for Seniors
Group tours can offer you the opportunity to discover new things while still having the comfort of a planned itinerary with other travelers. The following tour companies focus specifically on the senior market:
Seniortours: On the Seniortours website, you can discover a large number of group tours for older travelers all over the world. You can also review numerous descriptions of tours that go through the mountains, sunny shores, wine country, scenic southwest, and more. The website also provides travel news and tips for seniors.
Grand European Travel: This tour company offers discounts for AARP members, so participating seniors can visit the website to find out what the latest deals are. Despite the name, Grand European Travel also organizes tours in the U.S. and Asia. You can learn more about their tours on the company's website, where there is also a variety of travel advice.
Adventures Abroad – Senior Tours: Adventures Abroad offers travel tours made up of small groups of seniors covering 120 different countries. On the website, you can view 350 itineraries that feature culture, hiking, and everything in between. To make it easier to choose an itinerary suited to your abilities and desires, Adventures Abroad rates each itinerary by the level of physical activity.
Trips for Seniors Off the Beaten Path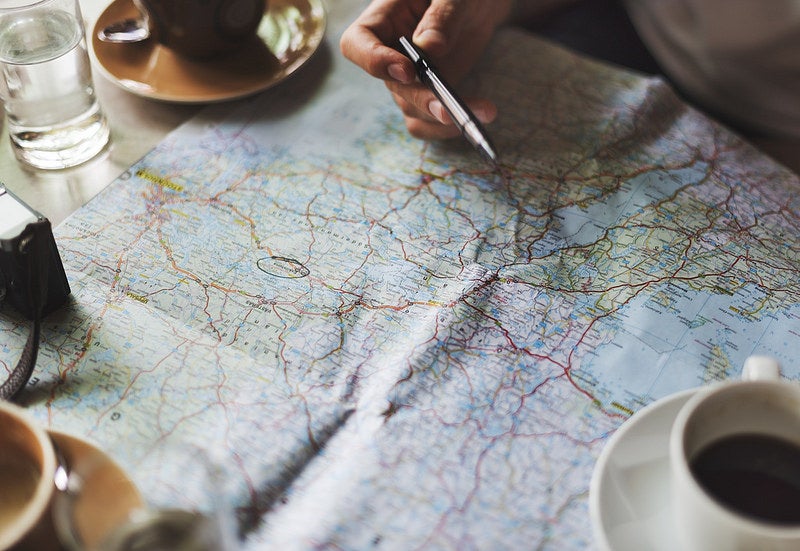 For adventurous types, the following tour companies provide trips that are exotic, educational, philanthropic, and highly cultural:
Transitions Abroad – Senior Tours and Travel Programs: Transitions Abroad offers you the opportunity to enjoy exotic vacations and help others as well. Volunteer vacations can last anywhere from 1 week to 3 months. Volunteers are given a choice of 9 different countries from the continents of North America, South America, Africa, and Asia. The Transitions Abroad website also includes stories written by seniors about their volunteer experiences.
ElderTreks: As the name suggests, this tour company specializes in exotic tours for seniors. The website gives you a lot to consider with fascinating reports of treks in Iceland, Cuba, and India, just to name a few. The site also highlights discounted and last minute tours for quick trip planning too.
Road Scholar: Road Scholar used to be called Elderhostel, and these tours still cater primarily to older travelers. The company offers learning tours in exotic places led by experienced instructors. If you are a lifelong learner, you can visit the website and browse through a range of educational and inspirational travel experiences.
Travel Insurance for Seniors
Obtaining reasonably priced travel insurance can become an issue as you get older. Here are some options if you want to acquire coverage:
Policybazaar – Senior Citizen Travel Insurance: This website allows you to search for travel insurance that suits your specific needs. It also provides information on what travel insurance coverage for seniors usually includes. Since senior travel insurance may have different terms compared to standard travel insurance, the website gives guidance on which policy terms seniors should pay particular attention to.
Allianz Travel Insurance for Seniors: Allianz is a trusted worldwide insurer that also happens to provide coverage for senior travelers. This page is dedicated to senior travel insurance. In addition to providing insurance quotes for seniors, it also lists the reasons why seniors may want to obtain trip coverage.
Hot Tip: If you want to consider more options, check out our piece on the Best Travel Insurance Companies For All Travelers. 
More Travel Help for Seniors
Here are a few miscellaneous programs you may not know about:
ParkRideFlyUSA: You can get a 10% discount on airport parking when you use your AARP card.
America the Beautiful Senior Pass: If you are a U.S. citizen who is 62 or older, you can purchase this pass at any national park site for $10. The pass can get you into over 2,000 national parks at no cost for your lifetime. There is an extra $10 charge for processing through the mail or online. Some sites also offer a 50% discount on things like swimming, camping, special interpretive services, and boat launching.
Flying Companions: Provides travel companions to accompany seniors who don't want to travel alone, have flying fears, or deal with physical challenges. They pick you up at your home or meet you at your place of departure, providing assistance for everything from checking in to baggage claims and more.
Travel Apps for Seniors
Everyone loves apps these days, and seniors are no exception! Both the Android and iOS systems offer a number of easy-to-use apps for travelers. Here are the most helpful ones for tech-savvy seniors:
XE Currency: Easily convert more than 180 currencies using updated exchange rate calculations. This app works without Wi-Fi, so you can use it even without an internet connection. You can even create a live list to keep track of spending in your own currency.
Google Translate: Offers translations of 90 languages, as well as language packs you can download to use offline. It also includes Word Lens, a tool that allows you translate a foreign word in seconds just by pointing your phone at it. Available for Windows, Android, and iOS.
FourSquare: Available for Windows, Android, and iOS, this city guide helps you find places to visit, eat, drink, and shop by providing more than 60 million local recommendations and reviews from the experts. It also helps keep track of places you've visited and places you want to go for your next trip.
LiveTrekker: You can create your own digital diary using this app by pinning videos, audio clips, photographs, and more to your map wherever you are. Track all your trips using the integrated GPS, which also measures altitude and speed.
As you can see, there are a number of discounts, programs, apps, and sources of information for seniors who travel. Because discount programs change often and new ones are being added all the time, always ask about them when booking or calling for more information.
It can't hurt to ask, and you may be pleasantly surprised! By saving a little here and a lot there, you may be able to afford to travel much more than you ever imagined.