Sprint International Phone Plans – Countries, Coverage, Rates, and More
After merging with Nextel in the early 2000s, Sprint quickly became one of the U.S.'s largest mobile providers. Over the past few years, Sprint has worked to keep up with T-Mobile (who Sprint is ironically set to merge with), Google Fi, and other major U.S. carriers in terms of features. In these efforts, the company has introduced new unlimited data plans, added free Hulu to select plans, and — most importantly — added free international roaming.
In fact, Sprint now has some of the best international roaming options in the U.S. market!
In this article, we're going to show you the ins and outs of Sprint's international roaming plans. We'll start by discussing its free and paid roaming features and then move onto coverage and a look at the carrier's pros and cons.
Breaking Down Sprint's Free International Data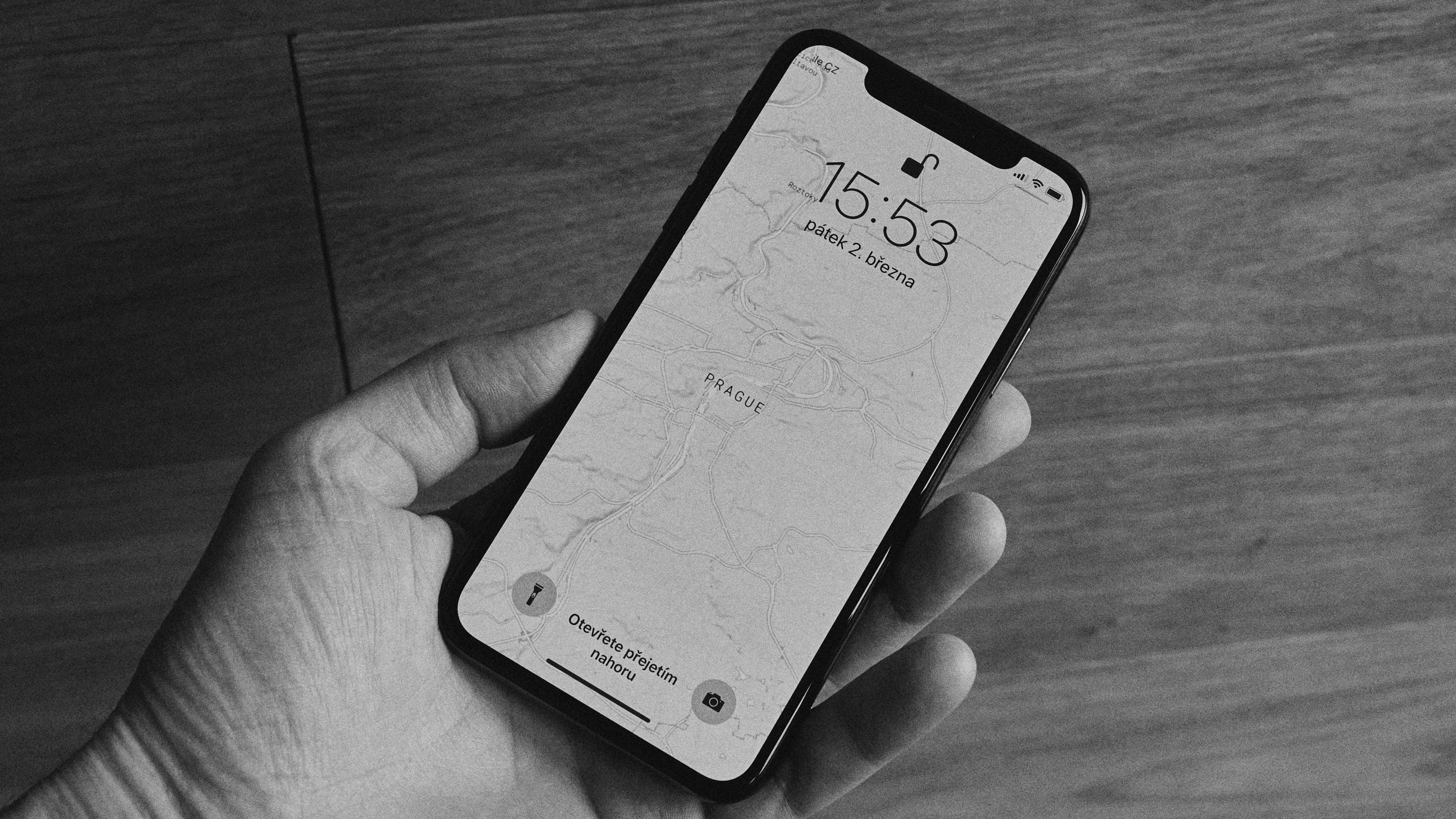 As mentioned earlier, Sprint offers free unlimited international roaming to its customers — but unfortunately, there are still some limitations to keep in mind.
First off, Sprint's free international data isn't provided at full, 4G LTE speeds. Instead, you're given 2G "basic data" speeds when traveling abroad. This means that you can expect speeds around 128 kbps. While this is exceptionally slow data compared to the 4G LTE you're used to, it's still more than enough for maps and sending messages via WhatsApp, iMessage, and Facebook Messenger.
Further, Sprint customers also get unlimited text messages when traveling abroad. You can text U.S. phone numbers for free, while texts to other countries will incur a per text message charge. Calling, on the other hand, costs a flat rate of 25 cents per minute regardless of the country you call, so you can stay in touch for a reasonable price.
You can activate this roaming by simply turning on your smartphone when you land in a new country. If it's one of Sprint's supported international destinations, your phone should automatically connect and you'll get a text message stating that you're roaming for free. We'll discuss Sprint's supported countries later in the article.
Buy a Sprint Roaming Pass for Faster Speeds
Need faster internet abroad? No worries — Sprint has a couple of reasonably priced data roaming options that let you use your phone at full speed abroad. We'll discuss these plans and their respective pricing in the paragraphs below.
Data Pass for High-Speed Data Abroad
Like Verizon and AT&T, Sprint offers Data Passes that let you use your U.S. data plan speeds and data allowance while traveling abroad.
This plan costs between $5 and $10 per day depending on your destination. Sprint notes that "most" destinations fall under the $5 per day plan, but for some reason, the carrier does not list the $10 per day destinations publicly on their website.
When you land in a new country you'll get a text message that asks if you'd like to add a Data Pass to your account. This text should include the pricing as well, so you'll always know what you're being billed before you subscribe to a plan. Regardless though, it'd be nice to know which destinations cost more beforehand.
You can choose to bill your data pass by the week for a discount, too. $5 per day plans can be billed at $25 per week while $10 per day plans can be billed at $50 per week. We definitely recommend billing per week if you're on a long trip as this can save you a bit of money.
Hot Tip: While Sprint's Data Pass website doesn't specifically mention mobile hotspot, many user reports say that mobile hotspot does work when using a Data Pass abroad.
"Japan Plan" for Japanese Travel
Sprint also offers a special plan for Japanese travel, appropriately named the Japan Plan.
This plan costs just $5 per month and provides high-speed data roaming, texting, and unlimited calling within the country of Japan. This is an absolutely killer deal, and one you should absolutely take advantage of if you find yourself in Japan.
We suspect that this plan is available because Japanese mobile phone carrier SoftBank actually owns a majority share in Sprint. Sprint phones run on the SoftBank network when in Japan, and according to reports, speeds and coverage are excellent.
Just note that the plan does not work in other countries, so you'll need to purchase an additional Data Pass if you plan on going elsewhere in Asia.
Free High-Speed Data Roaming in Canada and Mexico
Sprint's Unlimited plans include free high-speed data roaming in Canada and Mexico. Your calling, texting, and high-speed data will work as normal in these countries without any charge to you. So if you travel to these countries often, make sure to get an unlimited plan.
Customers on other Sprint plans can add a special Data Pass for Canada and Mexico for $2 per day or $10 per week. Like the standard data pass, there's no commitment or contracts required to add this data pass to your account.
Which Sprint International Data Plan is Right for You?
Now that you know all of Sprint's international data offerings, which should you pick? Here are a few reasons why you might want to pick one Sprint international plan over another.
Stick With Free 2G Roaming If You
You only need to use messaging apps and maps.
You don't mind spending a bit of time waiting for pages to load.
Buy a Data Pass If You
You need access to high-speed internet when traveling abroad.
Don't want to spend time purchasing local SIM cards.
Get a Japan Plan If You
You're traveling in Japan and need high-speed data.
Bottom Line:Get a Data Pass if you want high-speed data abroad — it's cheap and takes the hassle out of finding local SIM cards.
How to Sign up for an International Data Pass
Thankfully, signing up for a Data Pass is really simple. As previously mentioned, Sprint will text you when you turn on your phone in a new country. This text will include a link to where you can add a Data Pass to your account — just follow the on-screen instructions when you receive it.
Adding the Japan Plan is a bit different than adding a Data Pass. You have to call Sprint to add this plan to your account, but the process itself should be quick and painless.
On the other hand, free 2G roaming is enabled by default, so you can start using your phone right away when you land in a new country. The same goes for free international high-speed roaming in Canada and Mexico — you don't need to do anything to activate this benefit.
Sprint

's Supported Countries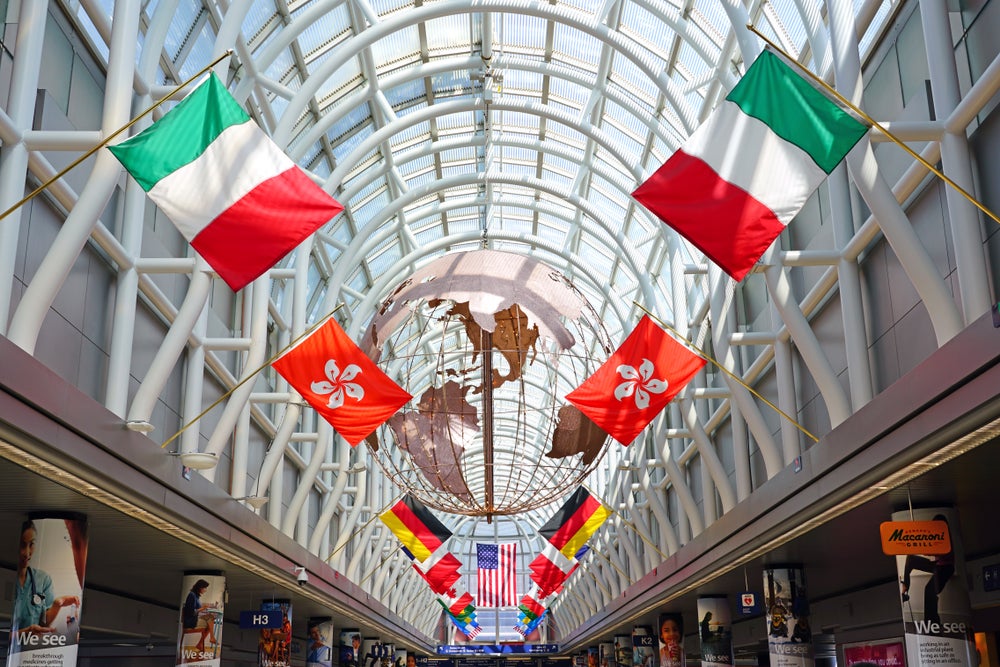 Sprint offers international talk, data, texting in over 200 countries worldwide. We've found that Sprint offers international roaming in most countries — especially in terms of tourist destinations and even most of the more "adventure travel" focused destinations around the world.
Regardless, it's always a good idea to double-check that your destination is covered by Sprint's international roaming network before you depart. You can view the full list of supported countries on Sprint's website in both map and list form.
Pros and Cons of Sprint's International Data Plans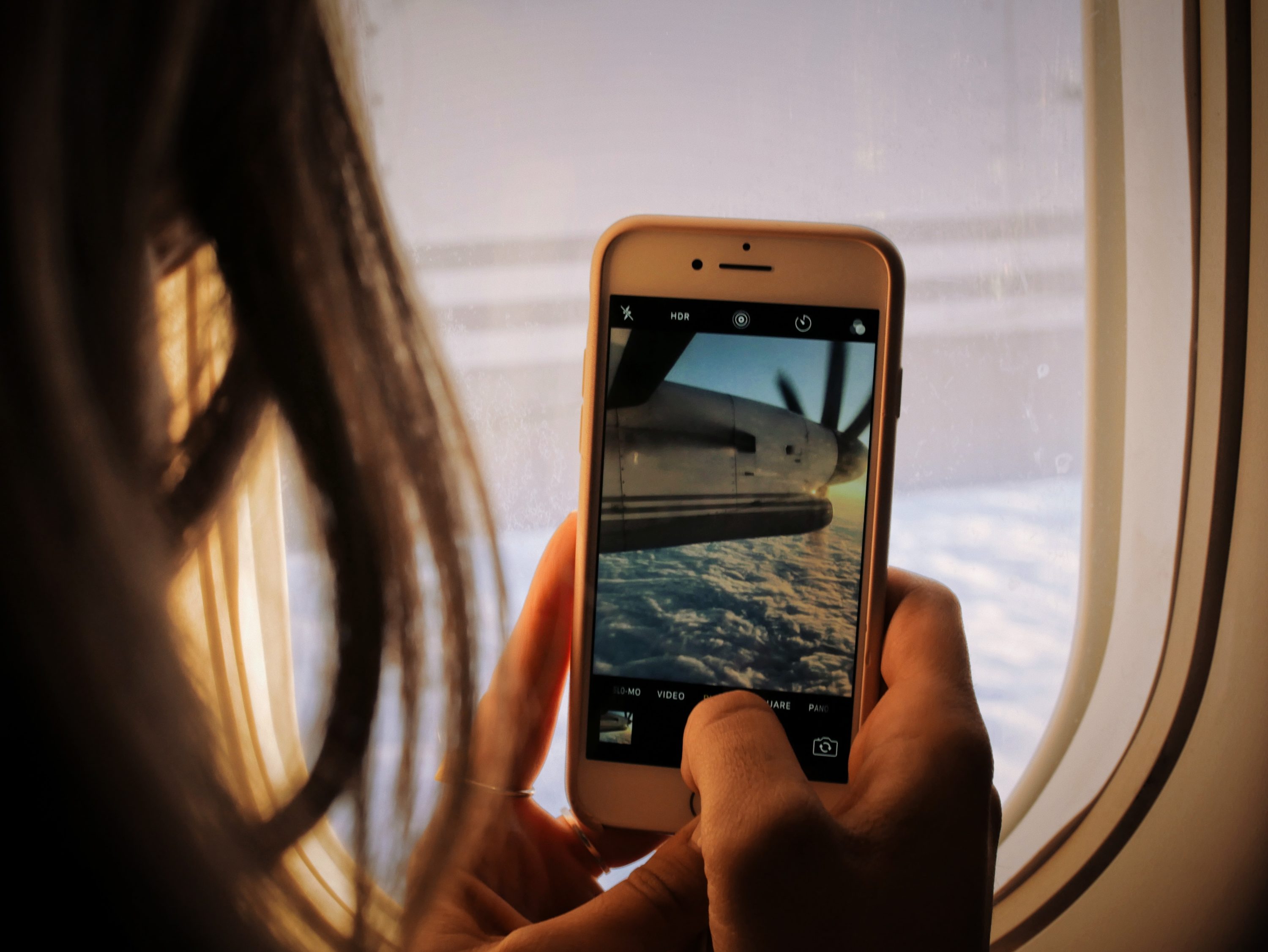 Sprint has a lot going for it in terms of international mobile data — in fact, we think it's one of the best options out there, next to Google Fi. But before you decide if Sprint is the right carrier for your travel plans, it's important to look at the pros and cons of the carrier's international data plan. Let's take a look!
Pros of Sprint's International Data Plans:
Free 2G roaming is enough for maps, text messages, and other basic tasks.
The Japan Plan is an excellent value for high-speed internet on long trips to Japan.
Data Passes are affordable for most countries, especially if you choose to pay weekly.
A large list of supported international countries.
Cons of Sprint's International Data Plans:
No monthly Data Pass plans are available.
Slightly confusing Data Pass pricing — as of now, there's no list of countries that cost $10 per day.
Final Thoughts
As you can see, Sprint has some of the most attractive international roaming plans on the market.
Its free international roaming can be a good option for those that just need to check maps and texts, while its higher-end plans are perfect for those that need to work when traveling abroad. Plus, with free 4G LTE roaming in Canada and Mexico, trips around North America are seamless and cost-effective.
But before you make the switch to Sprint, make sure to check out our articles on T-Mobile and Google Fi, too. These carriers also have some interesting international roaming features, and it's important that you check your options before you make the switch.
And with that: safe travels!