How To Dispute a Credit Card Charge With Chase [2021]
At times, you might come across a purchase on your credit card statement that just doesn't seem correct. Whether it is an item you feel you were charged too much for, or even something you don't recall purchasing, you're going to want to investigate whether the charge is accurate.
If you've determined that the charge is incorrect, what should you do? Well, the Fair Credit Billing Act (FCBA) gives you the ability to dispute any charge that you feel is inaccurate or if there was a problem with the good or service you received.
Fortunately, Chase makes the process pretty simple for its credit card customers. So let's take a look at the types of charges that might be eligible to dispute and how you can file one.
What Are Examples of Charges That You Should Dispute?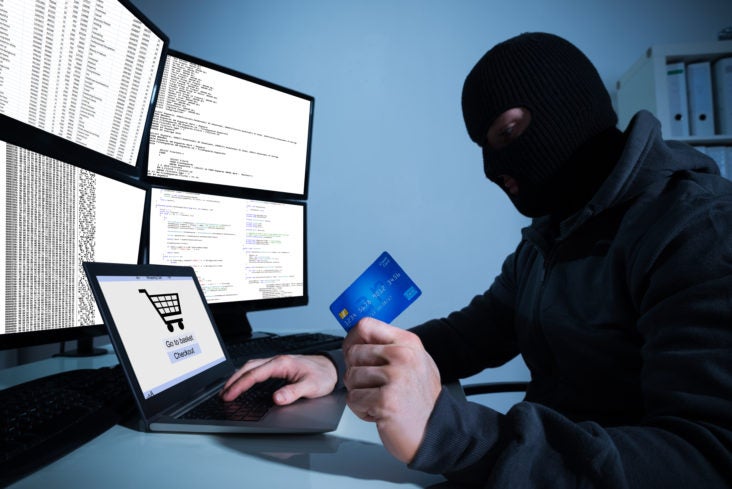 Of course, in order to dispute a charge on your credit card, you need to have a good reason for doing so. Here are some of the most common, and valid, reasons for filing a charge dispute on your card.
Fraudulent Charge
If your credit card was used for a transaction that you did not make, then that would constitute a fraudulent charge. The Chase terms of service state that cardholders have $0 in liability for any fraudulent charges made on their card. So if someone steals your credit card information and runs up a large bill, you won't be liable for any of it.
When you notice a charge on your credit card statement that you did not make, first speak with your family members or any authorized users that might have access to your credit card to make certain they didn't make the charge. If you're certain that the charge is fraudulent then you need to contact Chase immediately so that they can send you a new credit card with a new account number.
Purchase Issue
Occasionally, you might purchase a good or service and feel that the merchant did not fulfill its end of the transaction. For example, say you purchase a product from an online merchant, and when the item arrived it was damaged or unusable. Or perhaps your ordered an item online but then never received the item. In either case, you would first want to contact the merchant and request a refund.
But if for whatever reason the merchant fails to provide that refund, you would be well within your rights to file a dispute for that transaction with Chase.
Billing Error
Billing errors can be a bit trickier to spot, as these usually come along with purchases you've actually made but the charged amount is incorrect. Perhaps the store you shopped with last week charged you for 3 shirts when you only bought 2, or a monthly subscription service billed you twice accidentally.
If this happens, you'll again want to contact the merchant first and ask them to adjust or refund the charge depending on your situation. If the merchant refuses to reverse or adjust the charge then at that point you will want to file a despite with Chase.
How To Dispute a Charge with Chase
Now that we've covered some common reasons why you might need to dispute a charge with Chase, let's talk about how should you go about doing so.
Review the Details of Your Charge
Naturally, before you file a dispute, you are going to want to locate and review the details of any charge you believe to be inaccurate. To view your credit card transaction history, you can access your credit card statements and spending history via your account on the Chase website or mobile app.
Hot Tip: If the purchase made was fraudulent and you believe someone else has access to your credit card details, call the phone number on the back of your card immediately to report this. A Chase customer support representative will have your old account number canceled and have a new card with a new account number sent out to you. 
Contact the Merchant
If you notice a charge that seems inaccurate but does not seem fraudulent, like a store overcharging you or being billed twice for 1 item, then you'll first want to contact the merchant in question before contacting Chase.
The reason for this is that merchants can often process refunds significantly quicker on their end than Chase can. So simply contact the merchant, explain the issue, and hopefully, they issue you a refund in a timely manner.
On the other hand, if the merchant does not agree that the charge is inaccurate, refuses to issue a refund or respond to your contact attempts, then make note of when any contact attempts were made, who you speak with, and their response — these details might be needed during your dispute process.
File a Dispute
If you know that the charge is incorrect, and have tried contacting the merchant to no avail, then you'll need to file a dispute.
Step 1: Sign in to your Chase account via the website or mobile app.
Step 2: Locate the incorrect charge and select the arrow button next to the charge.
Step 3: Once the transaction details are pulled up, select Dispute Transaction near the bottom of the page.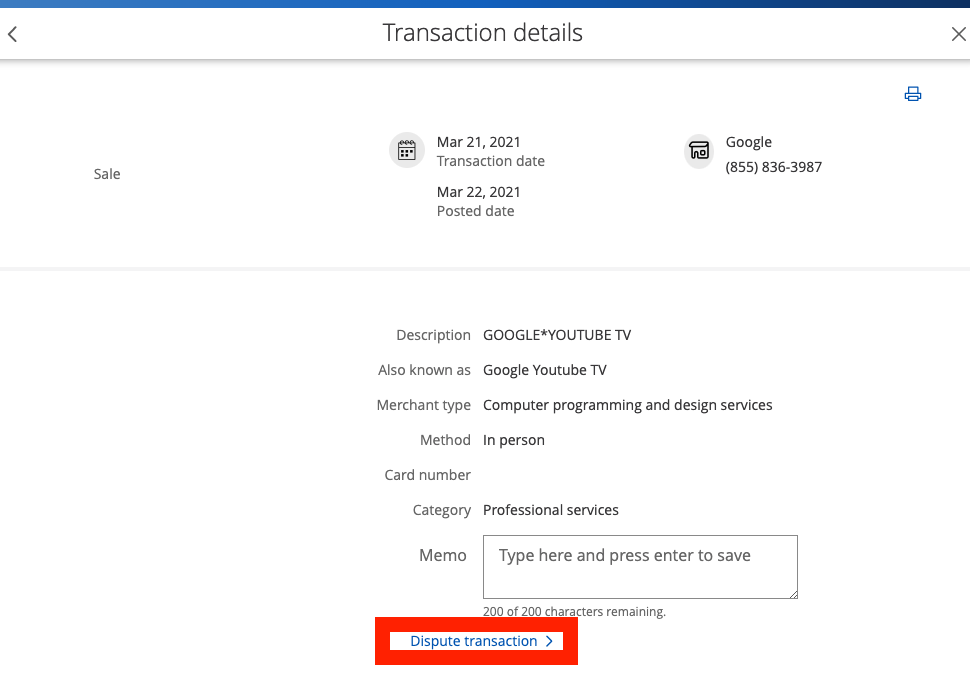 Step 4: From there you'll answer a few questions about the transaction to give Chase all of the details they need to know to handle it for you.
Step 5: Once you've answered all of the questions, you'll confirm and submit the dispute and Chase will handle it for you from there. You can also keep tracking of your open (and closed) disputes via your Chase account portal.
Bottom Line: The process of disputing a transaction with Chase is pretty straightforward. But if you need additional details or assistance, view the video guide on the Chase website. 
Final Thoughts
One of the best perks about credit cards is the numerous consumer protections that they provide. While having to deal with an incorrect charge or, worse, a case of fraud is a frustrating experience that no one wants to go through, it is great that Chase provides an easy and straightforward process to help get the matter resolved for you as quickly as possible.