Ink Business Preferred Card – Cell Phone Protection Benefits [2021]
It comes as no surprise that nearly all Americans own cell phones. According to the Pew Research Center, 96% of Americans own some type of cell phone and 81% of Americans own a smartphone.
We all know how expensive smartphones can be, so when yours is lost, damaged, or stolen, chances are you'll suffer an economic loss in addition to the associated inconvenience.
Fortunately, there's been a recent trend where credit card companies are adding cell phone protection as a card benefit.
While several credit cards offer cell phone protection, we're focusing today on the coverage offered by one of the most popular Chase business credit cards, the Ink Business Preferred® Credit Card.
We'll cover everything you need to know about the coverage, including how it works, what's covered and not covered, and how to submit a claim.
If you've got just a few minutes to invest (this won't take long) you'll find value in knowing more about the Ink Business Preferred card's cell phone protection.
Credit Card
Key Benefits & Info
Ink Business Preferred® Credit Card


Learn More

(at Chase's secure site)

Earn 100,000 bonus points after you spend $15,000 on purchases in the first 3 months.
Earn 3 points per $1 on the first $150,000 spent in combined purchases on travel, shipping purchases, internet, cable and phone services, advertising purchases made with social media sites and search engines each account anniversary year
Earn 1 point per $1 on all other purchases—with no limit to the amount you can earn
25% more value when redeeming points through Ultimate Rewards® travel
Good to Excellent Credit Recommended (670-850)
Annual Fee: $95


$2,000

Must Reads: For more info on the Ink Business Preferred, see our guides on its benefits, 7 things to do as a new cardholder, and our full review. This is our favorite Chase business credit card.
We like the Ink Business Preferred card for its powerful Ultimate Rewards points earning ability on typical business purchases.
3x points per dollar spent on travel, internet service/cable/phone, advertising on social media/search engines, and shipping
3x earnings have a limit of $150,000 in purchases per card anniversary year
1 point per dollar spent on all other purchases
In addition to elevated earnings on business purchases, your accumulated Ultimate Rewards points can be redeemed for travel via the Chase travel portal, used as statement credits, or transferred to travel partners for potentially greater value.
Note that you'll receive 3x points per dollar spent when paying for your cell phone bill with your Ink Business Preferred card. This is a huge positive as paying your cell phone bill with your card is one of the requirements that activates the card's cell phone protection coverage.
Let's look closer at how this complimentary protection works.
Why We Like the Card for Cell Phone Protection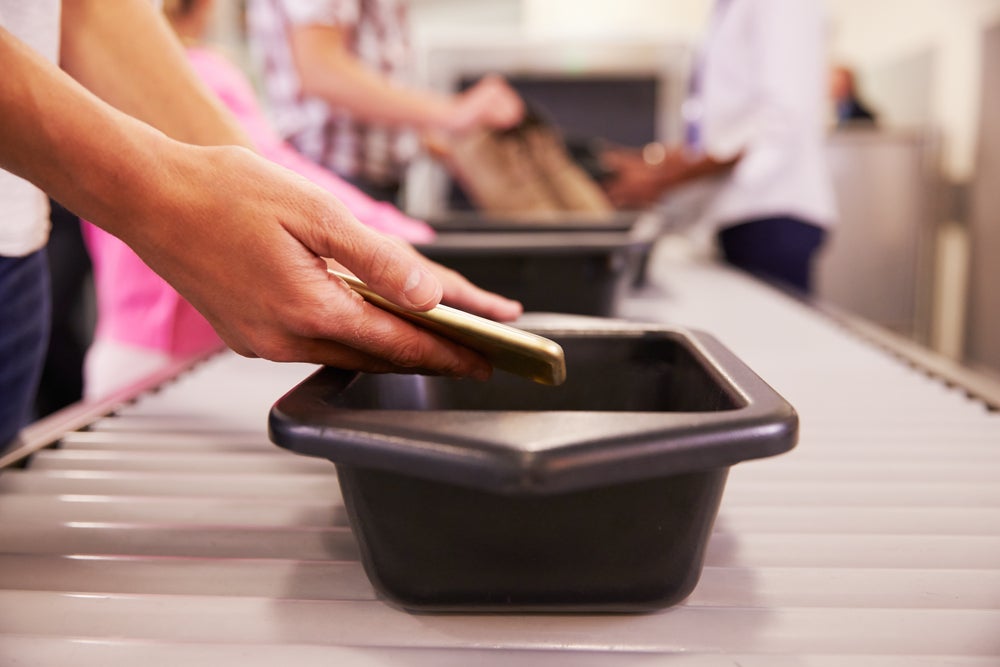 What's Covered
Coverage begins the day following the date you pay for your monthly cell phone bill with your eligible card. There is no requirement that the phone has to be purchased with the eligible card.
You can expect to receive coverage for these types of losses:
"Involuntary and accidental parting" of your cell phone
Theft of your cell phone (a police report is required)
Accidental damage
Involuntary and accidental parting of your cell phone means that an unintended event caused separation from your cell phone. The location is known but retrieving it is not practical. An example would be accidentally dropping the phone in a body of water.
Who is Covered
When the monthly cell phone bill is paid for in its entirety with the card, the cardholder and all employee's phones listed on the monthly bill will be covered. Family member's phones are not covered unless the family member is an employee.
There is no limit to how many cell phones can be covered as long as each line is listed on the bill that is paid for with the eligible card.
Coverage Limits
After paying a $100 deductible, you will receive up to $600 or the actual current retail price of your phone (whichever is less) for each claim. There is a maximum of 3 claims allowed each 12-month period.
What's Not Covered
You'll find a complete list of exclusions in your card's guide to benefits, but here are some examples of when Chase cell phone protection does not apply:
Leased or refurbished phones (new phones purchased on installment are covered)
Mysterious disappearance
Phones of employees not listed on the monthly bill or not paid for with the eligible card
Cosmetic damage that does not affect the phone's functions
Cell phone accessories
Intentional acts or abuse
Theft from checked baggage
Cell phones that were purchased for resale
Bottom Line: The Ink Business Preferred card comes with $600 in cell phone protection, has a $100 deductible per claim, and 3 claims are allowed each 12-month period. To receive coverage for stolen or damaged phones, the monthly cell phone bill prior to the loss must be paid for with the card. 
Additional (Limited) Cell Phone Protection
In addition to the Cell Phone Protection provided with your card, you may have additional, albeit limited coverage, via Purchase Protection or Extended Warranty.
These benefits are provided complimentary with the card.
Purchase Protection
Eligible new purchases made with your Ink Business Preferred card will receive 120 days of protection from the date of purchase. Items are covered for damage, theft, or loss for up to $10,000 per claim, $50,000 per account.
Extended Warranty
The manufacturer's warranty of 3 years or less will be extended on eligible items for 1 additional year. Coverage limits are $10,000 per item, $50,000 maximum per account.
Hot Tip: If your cell phone has been damaged and you purchased your phone recently, check the credit card you used for the purchase for purchase protection benefits that may apply. 
How to File a Cell Phone Protection Claim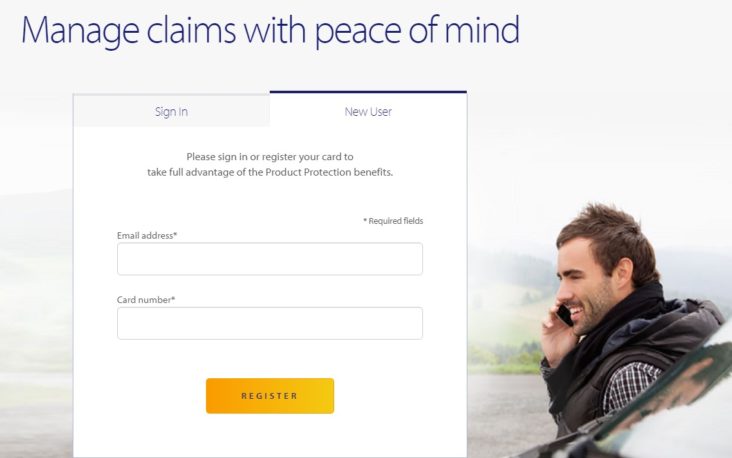 As with any insurance claim, time is of the essence. You'll need to report the initial claim and subsequently submit the supporting documentation within the required timeframes.
You can report a claim by calling the number on the back of your card or for faster service, submit an online claim form. You'll need to have the following information handy:
Credit card number
The date you purchased the phone and the date you last paid the cell phone bill with your card
Product information, description of the phone including make, model, and serial number
Here are some of the requirements and documents the claims administrator may request when you have a claim:
You must report the incident within 60 days of the occurrence.
If your phone was stolen, you'll need a police report filed within 48 hours of the incident.
You'll need to submit a copy of your monthly bill showing that the cell phone bill was paid for with your card.
You may need to obtain an estimate for repairing your phone, if applicable.
A receipt for the replacement phone, if applicable.
A copy of your wireless bill.
Copies of other insurance that may apply.
Other documents the claims administrator deems necessary.
You'll have 90 days from the date of the occurrence to submit the required documents.
If your cell phone is damaged, do not discard the phone until your claim has been processed and closed. The phone may be repaired, replaced, or reimbursed, dependent on the decision of the claims administrator.
The cell phone protection that comes with the card is secondary, which means all other insurance that would apply to the loss would need to be exhausted before coverage would apply.
While submitting documents and waiting for a decision seems logical, it's always worth following up to make sure your documents were received, and that the claims administrator has everything they need to start processing your claim.
Hot Tip: You can register your cell phone in advance by submitting product information with purchase date, billing date, and uploading any receipts. While not required, if you do have a claim, having this information already in your account will expedite the claims process. 
Final Thoughts
While the cell phone protection on the Ink Business Preferred card may not cover the entire cost of a new smartphone, it still provides a significant economic benefit should your phone become damaged or stolen.
In addition, you'll receive 3x Ultimate Rewards points for each dollar spent on your monthly cell phone bill when paying with the card. If you own a business that has several phones, this could be a huge benefit.
The coverage could also save you money if you're currently paying for third-party cell phone insurance with your cell phone provider.
The Ink Business Preferred card has a lot going for it aside from cell phone protection. This added benefit just delivers additional bottom-line value to your business.
For more information on selecting a business credit card, we have a few helpful suggestions in our article on the topic.