Alaska Airlines Launches MVP Gold 100K Status [New Highest Elite Tier]
We've known for some time now that Alaska Airlines planned to release a new Mileage Plan elite tier above MVP Gold 75K status, and now the airline has finally released the details of its newest MVP Gold 100K status.
So if you're an Alaska frequent flyer, here is everything you need to know about how to qualify for top-tier elite status and the benefits it will provide when you do.
How To Qualify for MVP Gold 100K Status
Unsurprisingly, the qualification criteria for Alaska MVP Gold 100K status is exactly what you would expect, requiring 100,000 qualifying miles flown with Alaska Airlines, Oneworld alliance, or any other Alaska global partners.
You can also qualify by flying 140 segments with Alaska and its partners. However, Alaska requires that qualification by either miles or segments must include a minimum of 24 flights marketed and operated by Alaska Airlines. This is very important to note, as if you were someone who was considering crediting all of your American Airlines flights to Alaska for an easier path towards top-tier status, you will not be able to qualify without spending a significant amount of time flying on Alaska metal.
Alaska MVP Gold 100K Benefits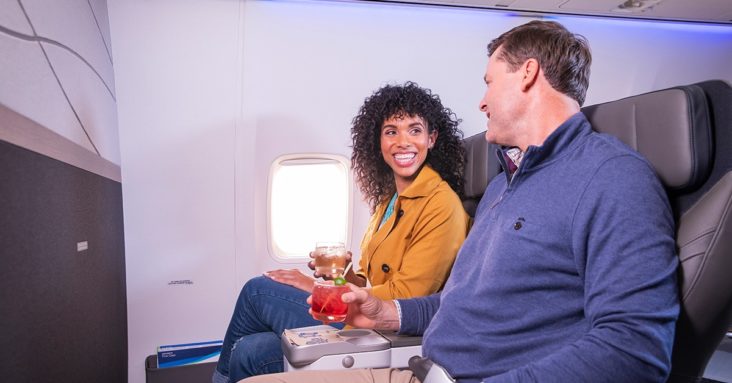 With MVP Gold 75K flyers needing to fly an additional 25,000 miles each year in order to reach MVP Gold 100K status, let's take a look at the additional benefits you will receive to help you determine if it's worth it:
150% mileage bonus on flights (up from 125% for 75K)
First and Premium Class upgrades on Alaska non-qualifying fares 120 hours out with the highest priority (higher priority than MVP Gold 75K members)
2 international upgrade certificates on American Airlines (up from 1 for MVP Gold 75K)
Complimentary alcoholic beverages and a snack on flights (MVP Gold 75K members do not receive a snack)
All other MVP Gold 100K benefits are exactly the same as MVP Gold 75K status. However, Alaska Airlines says, "Look for additional MVP Gold 100K perks to be introduced later in 2022, for the 2023 program year." We will just have to wait and see what other benefits it plans to add.
Hot Tip: If you're interested in learning more about Alaska Airlines' Mileage Plan elite status, our dedicated guide will walk you through how to qualify and whether it is worth it!
Final Thoughts
So, is this good news or bad news for Alaska Airlines flyers? Well, if you're a current MVP Gold 75K that can easily qualify for the new MVP Gold 100K status based on your travel habits, then this change is great news. Not only will you receive additional inflight benefits and earn more miles, but your upgrades will now clear with higher priority than MVP Gold 75K members.
On the other hand, if you are and will remain an MVP Gold 75K member, then this change definitely stings a bit as you'll now have a lower upgrade priority when flying on flights with MVP Gold 100K members.