[Expired] Citi ThankYou Adds American AAdvantage as a Temporary Transfer Partner
Update: The offers mentioned below have expired and are no longer available.
Wow! We've got huge news from Citibank and American Airlines, who have announced that until November 13, 2021, you'll be able to transfer your Citi ThankYou Points to American Airlines AAdvantage. Let's take a look at the details, why this is important, and what this means for those looking to fly using American Airlines' AAdvantage miles.
Transferring Citi ThankYou Points to American Airlines
So, why is this such big news? Simply put, American Airlines is the only carrier out of the big 3 (United, Delta, and American Airlines) that doesn't have a relationship with a major transferable point currency. American Express Membership Rewards transfer to Delta SkyMiles (at a 1:1 ratio) and Chase Ultimate Rewards transfer to United MileagePlus (at a 1:1 ratio).
While American Airlines has had no flexible currency transfer partner until now, it has had a plethora of co-branded credit cards from both Barclays and Citibank, which meant if you were intent on earning AAdvantage miles you wouldn't have an overly difficult time.
However, this new partnership unlocks the door to earning massive amounts of AAdvantage miles, which can be put to great use on airlines such as Cathay Pacific and Qatar Airways. The transfer ratio for ThankYou Points to AAdvantage miles is 1:1, which means 1 point will become 1 airline mile.
Unfortunately, as we noted above, this transfer opportunity is limited-time. It's only valid until November 13, 2021, though it'll be interesting to see whether the partnership is extended beyond that.
Earning AAdvantage Miles
Excitingly, this reveal comes at a time when certain Citi cards have massive bonus offers. Take, for example, the Citi Premier® Card, whose current welcome offer will give you 80,000 ThankYou Points after spending $4,000 in purchases within the first 3 months of account opening. This is its highest ever offer and will earn you enough points to get just about anywhere in the world.
As an aside, if you're really looking to build up your stash of AAdvantage miles, you can also opt to sign up for the AAdvantage® Aviator® Red World Elite Mastercard® that features a 60,000-mile bonus after making your first purchase and paying your card's annual fee. 
Finally, Bilt, the new program that rewards you for paying rent, is also a transfer partner to American Airlines. Although the program is in its early days, if you're a renter you can earn yourself quite a few points that will then transfer over to AAdvantage miles at a 1:1 ratio.
Combining all these offers could leave you with a hefty balance, which is a good thing because you can snag some excellent value with your AAdvantage miles.
Hot Tip: From credit cards to everyday spending, travel, and even some uncommon methods, check out the best ways to earn lots of American Airlines AAdvantage miles.
Spending AAdvantage Miles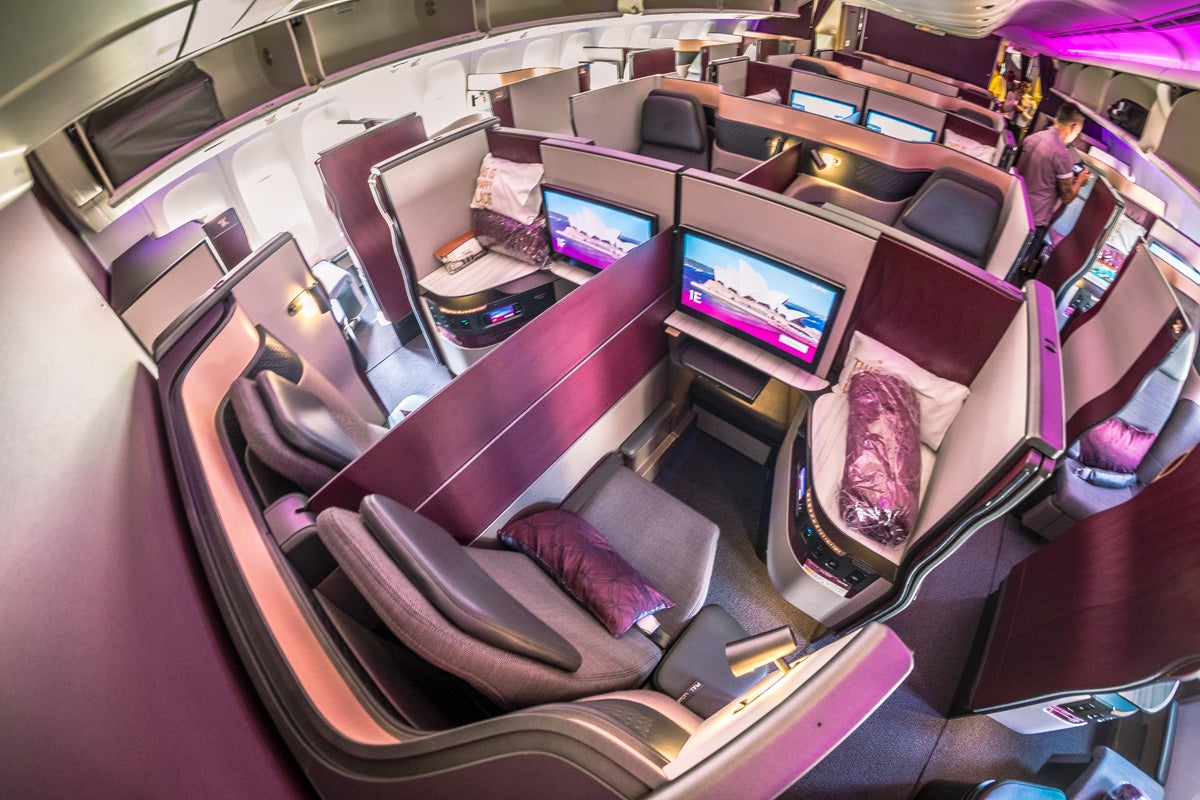 American Airlines has some pretty great redemption opportunities for the savvy traveler.
One especially awesome redemption is that of Qatar Airways, whose Qsuites product is the envy of business class travelers everywhere. Aside from its high-end seats, Qsuites also offer the unique opportunity to build a quad formation of connected suites. Even cooler? Those connectable suites mean that you and a lucky partner can snuggle in a double bed all your own. In order to book this, you can redeem just 70,000 AAdvantage miles for a one-way ticket.
As a Oneworld member, American Airlines has 14 partner airlines with which you can redeem your miles. And don't forget about American's own Web Specials that offer discounted rates on flights, though you'll need to be flexible with your dates in order to score these.
Final Thoughts
Citi adding American Airlines as a transfer partner is great news for the reward traveler community. Aside from co-branded credit cards and Bilt's reward program, American Airlines AAdvantage miles are otherwise hard to come by. Here's hoping that Citi chooses to extend the partnership past its current expiration date of November 13, 2021.
---
The information regarding the AAdvantage® Aviator® Red World Elite Mastercard® was independently collected by Upgraded Points and not provided nor reviewed by the issuer.